Celebrity Cruises offers one of the most upscale cruise experiences that is within the price point for many travelers. Starting a few years ago, the line began a new promotion to add even more value. Known as Go Big, Go Better, Go Best, cruisers can now save even more money by opting for one of these upgrades. If you are considering a voyage with the cruise line this year, perhaps on the line's newest ship Celebrity Edge, here is why you should upgrade to the Celebrity Cruises Go Best Promotion in 2019.

Why You Should Upgrade to Celebrity Cruises Go Best Promotion
An Overview of the Go Big, Go Better, Go Best Promotion
Launched in 2015, Go Big, Go Better, Go Best replaced the cruise line's popular 123Go! Promotion. It is a similar promotion, offering cruisers several perks to choose from when reserving certain cabins.
If you are new to cruising, you may be wondering what we mean by "perk".
Essentially, perks are bonuses or additional amenities that a cruise line provides a traveler for booking a particular stateroom. So, instead of offering discounts on the cruise fares, the cruise line will offer you additional add-ons to your vacation experience.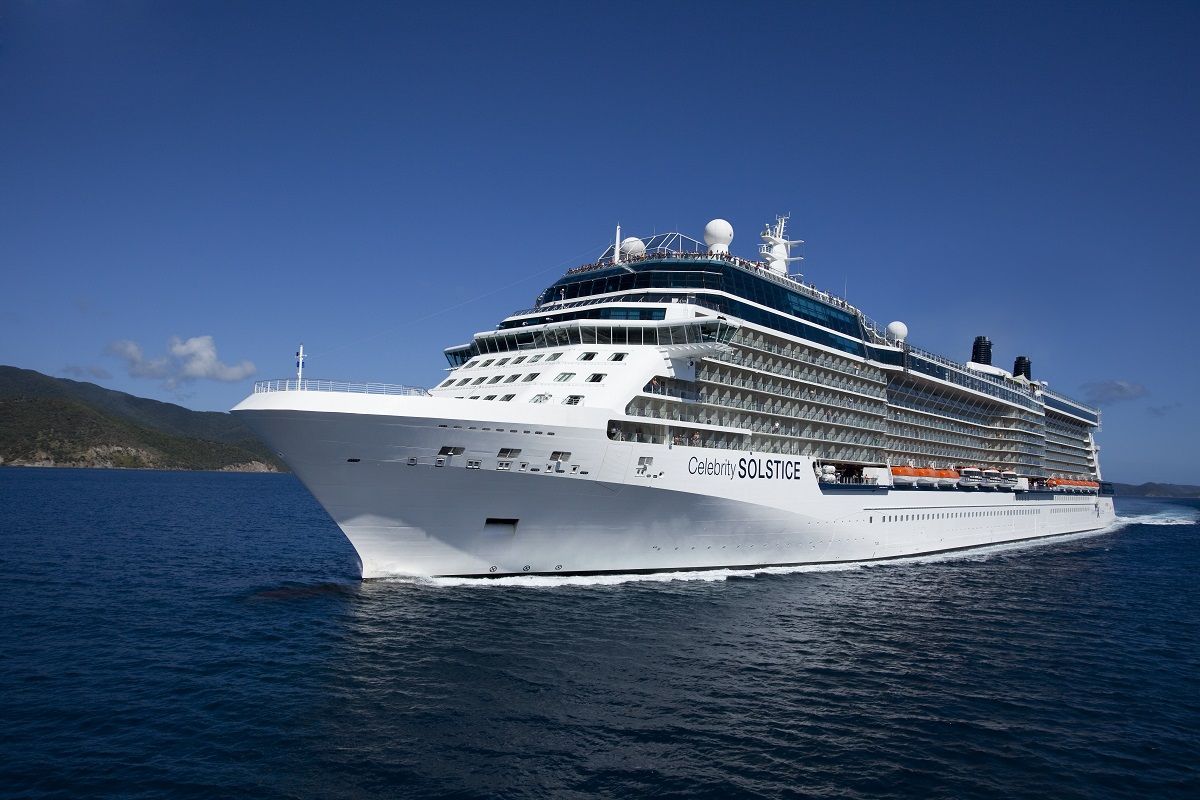 As part of the Go Big, Go Better, Go Best promotion, there are four perks that cruisers can choose:
$300 Onboard Credit – These funds are available pre-cruise in your online cruise planner or can be used onboard the ship during your sailing. Onboard credit can be applied to a number of different purchases with the cruise line. You can use the funds to buy shore excursions or spa treatments. The funds can be applied to specialty restaurants or beverage purchases. These credits can also be used to purchase merchandise onboard or be applied for the daily service charge.

Free Gratuities – When sailing with Celebrity Cruises, all travelers are assessed a daily service charge or gratuity. This charge ranges from $14.50 to $18 a day per person, based on your cabin category. With this perk, the charge is paid for you by the cruise line. For a typical 7 night cruise, the combined service charges are approximately $210 for double occupancy.

Classic Beverage Package – The first two adults in a room receive this package which normally retails for $59 a day (plus 18% service charge). The Classic Beverage package entitles cruisers to a wide selection of beer, wine, mixed drinks, bottled water, soft drinks, and specialty coffees up to $9. For a comprehensive breakdown of the program, you can see our Complete Guide to Celebrity Cruises Beverage Packages for 2019. For a typical 7-night cruise, this perk has a total value of $974 for two people.

Unlimited Wi-Fi – With this perk, two individuals in the room are given the cruise line's high-speed Wi-Fi access for the duration of the cruise. The internet works on one device at a time, and you can switch devices throughout the trip by simply logging off one device and logging on to another. This internet package costs around $350 for a 7-night cruise.
Qualifying for the Promotion
When booking your cruise, either your travel agent or Celebrity Cruises (if you book directly) will notify you if your cabin qualifies for the Go Big, Go Better, Go Best promotion. Typically, cruisers need to book at least an Oceanview room to qualify for the program.
Also, the perks only apply to the first two adults in a room. So, if you are booking with a family or other adults, they will not receive the add-ons.
While the name of the current deal or online sale may vary, typically, Celebrity Cruises offers cruisers one of the above perks, along with a dollar amount off the cruise fare, when booking an Oceanview Cabin. This is referred to as the Go Big perk.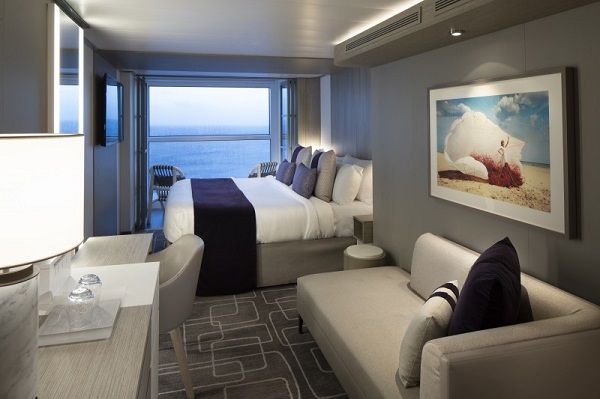 Typically, it will be advertised that cruisers can get a complimentary beverage package for booking a cabin. While this is true, and the best value, technically cruisers can elect any of the four perks with the Go Big promotion.
Note, this offer is not usually available on inside cabins. These cabins are the most economical accommodations, which is one reason why this program is usually not offered when booking this category.
Is it Worth it to Upgrade?
So, you might be asking yourself, how much more is it to upgrade from an inside to an oceanview cabin?
Reviewing 7-night itineraries in different regions, it typically costs an additional $200 to $300 (a person) to go from an inside room to at least an Oceanview stateroom.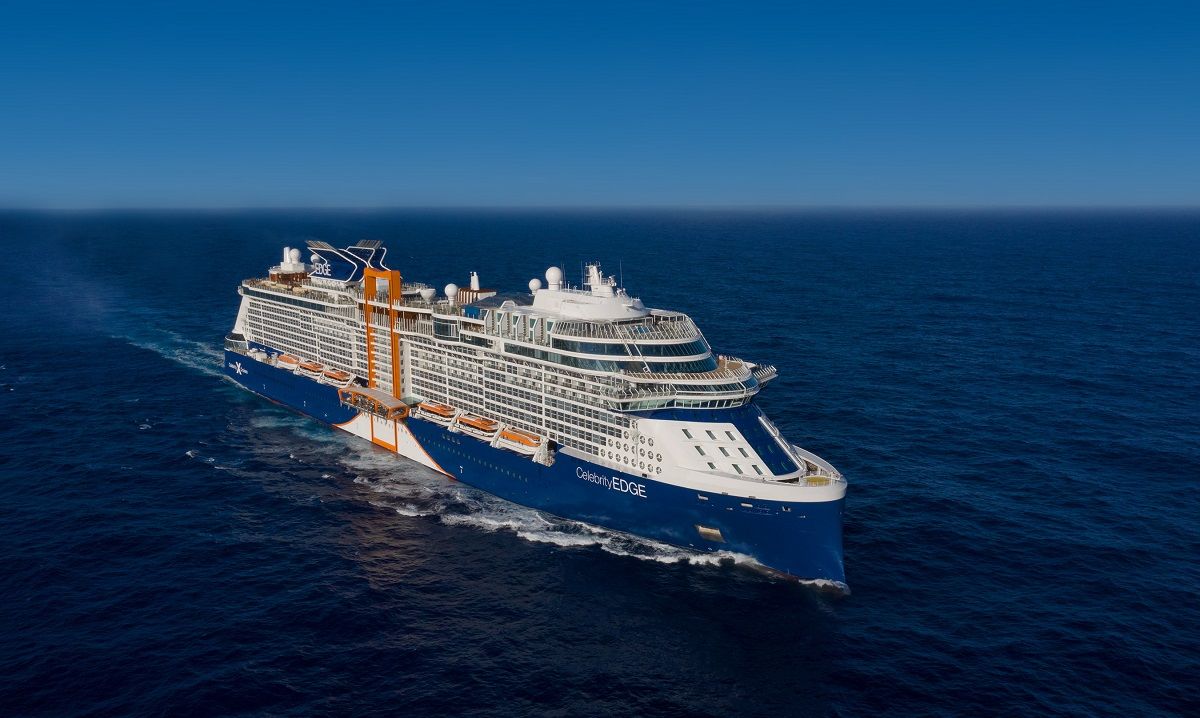 One caveat is the line's newest ship, Celebrity Edge. For this ship, the additional costs to go from an inside to an Oceanview room can cost upwards of $500+ per person.
For the most part, paying the additional costs for the nicer room is worth it for two reasons.
For one, you will have a larger room. Secondly, you will qualify for the Go Big promotion. So, the additional money will pay off as you will receive a "complimentary" Classic Beverage Package that is worth over $485 a person.


The Go Better Option
Once in a qualifying cabin, cruisers can then decide to upgrade to the Go Better or Go Best options.
For cruisers looking to add one more perk (i.e., Go Better), the cruise line charges $15 a person, per day. On a seven-night cruise that is $105 a person.
Assuming that you already elected the Classic Beverage package as your complimentary perk, the next best option is the unlimited Wi-Fi. If you are a traveler who prefers to remain "disconnected", then you should opt for the $300 in onboard credit. This selection gives you a savings of about $90.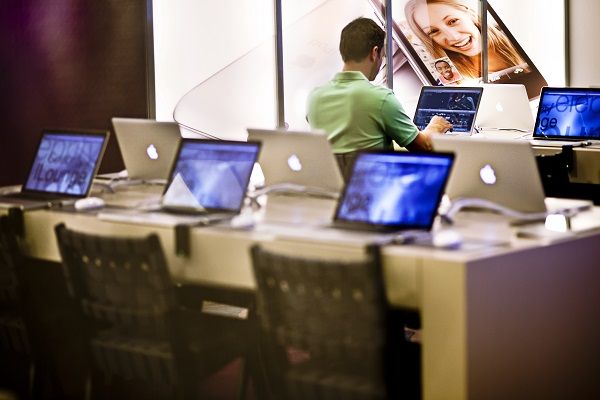 Why Go Best is the Greatest Value
The real value comes from opting for the Go Best. The promotion is an additional $45 a person, per day (or $315 for a 7 night cruise). When you select this option, you receive all four perks as well as an upgrade on the beverage package to the Premium Beverage Package.
Retailing at $69 a day, per person (plus the 18% service charge), the Premium Beverage package covers drinks up to $12 ($15 on Celebrity Edge). Essentially, the Premium Beverage Package includes almost all the options on the ship. This upgrade has a value of $82.60 per person for a typical seven-night cruise.
Related Post: We breakdown Celebrity Cruises Premium Beverage Package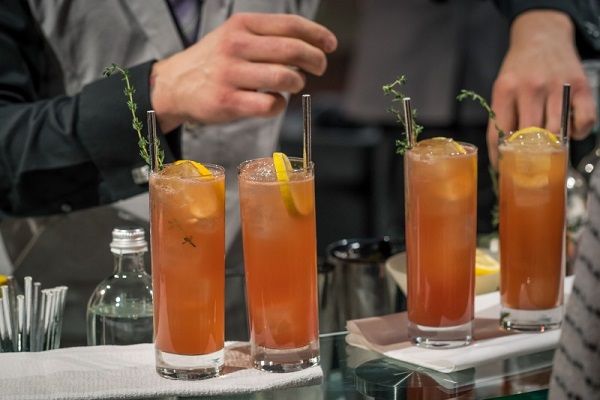 Adding the Wi-Fi, Onboard Credit, the Daily Service Charge, and the free drink package upgrade, the total value of this upgrade is $509 per person. Opting for the Go Best promotion saves you close to 40% off the retail price of purchasing these options separately.
It also locks in your promotions, in case the onboard amenities happen to increase in price by the time of your sailing. Plus, you will know the complete cost of your cruise and can budget appropriately without having to worry about any "hidden charges".
When booking our past two Celebrity Cruises, it made complete sense for us to go with the Go Best Promotion, given these cost savings. During both sailings, we did not need to worry about anything. We even had our onboard credit to dine at a few specialty restaurants and book a shore excursion.
For your next Celebrity Cruises' trip, be sure to review your options. We suspect that you could save a bit while having an even more luxurious cruise, if you opt for the Go Best package.
Of note, If you do not care about the WiFi or are taking a voyage greater than 7 days, the value of the promotion starts to decrease.
Comments
Have you booked the Celebrity Cruises Go Best promotion? What were your thoughts on this package? Drop us an anchor below to share your experiences cruising with this premium line.