Taking a cruise is one of the best ways to travel to new places, experience different cultures, and visit remote areas of the world. Cruises can be one of the most affordable vacations too as most of the amenities onboard are included in your fare. Even still, costs for cruises can add up quickly if you are not careful. That's why we've put together these expert tips on How to Save Money on a Cruise.
How to Save Money on a Cruise
Book Early
Booking a cruise as far in advance as possible can save you money. Plus, you will get the best selection of cabins. For most of our vacations, we tend to book 8+ months in advance. In general, we have not found the price to get any cheaper than our original booking price over time. On the rare occasion that the price does drop after you've booked, you can usually get a price adjustment (be sure to read the fine print when booking though).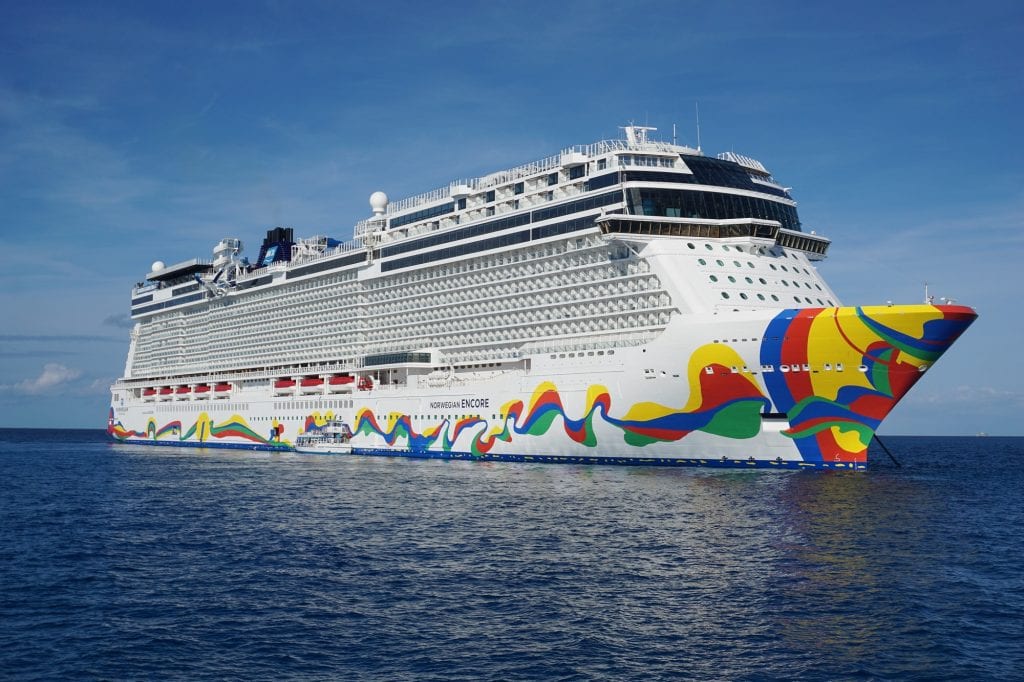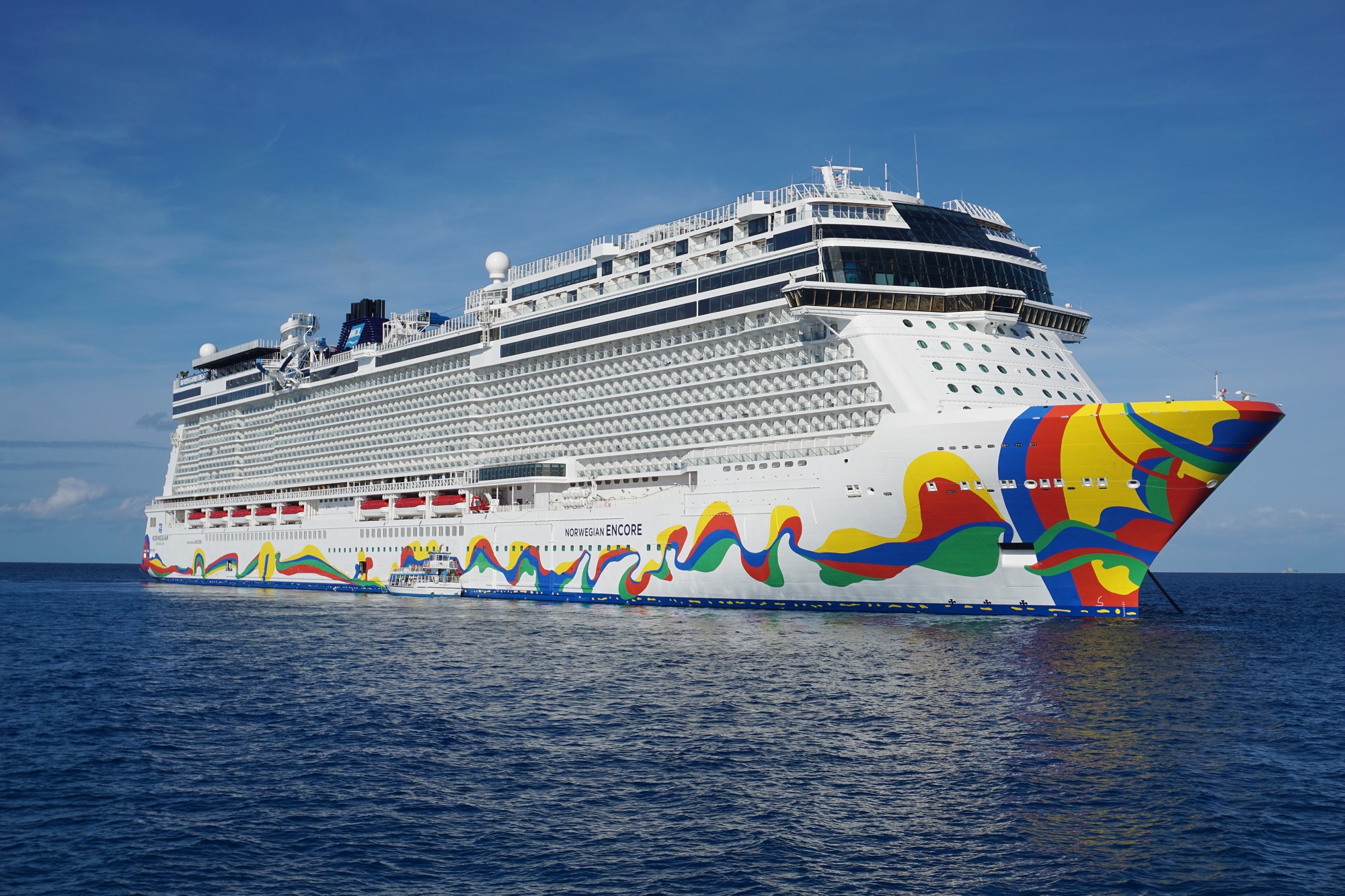 Time Your Booking with Cruise Line Promotions
If you have cruised before, you probably know that cruise lines run promotions throughout the year. These deals may include BOGO 50% off, kids sail free, free perks like drink packages, and more. If you have a cruise in mind, you should check your email and the cruise line's website frequently for such promotions to ensure you score the best deal when booking your cruise.
Cruise During Off-Peak Times
Cruise fares are often dependent on the time of year that you travel due to supply and demand. You can usually score some great discounts off your cruise fare if you sail during off-peak times. This works best if you have flexible vacation time and are not bound by school vacations. For instance, visiting seasonal destinations like Alaska, Bermuda, or the Mediterranean will be cheaper during the "shoulder seasons"- the beginning or end of the cruise season.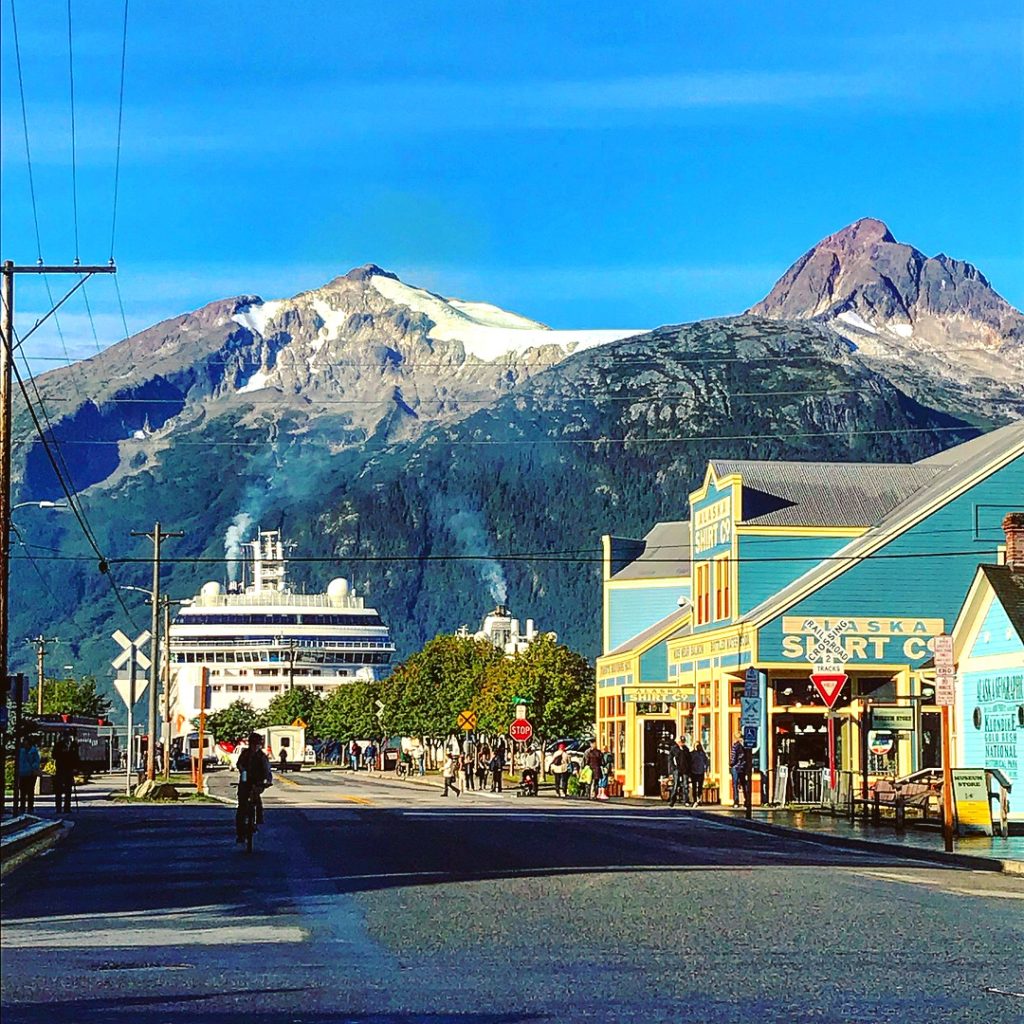 Given that over 30% of all cruise traffic occurs in the Caribbean, there are several ships that sail this region year round. Again, if you avoid cruising during the peak times, like the summer months, spring break, and the Christmas/New Years holidays, you are bound to score a great rate. We enjoy cruising in January to escape the cold and for the discounted pricing.
Consider a Shorter Itinerary
If you love to cruise but are short on cash, consider booking a shorter itinerary to save money. Cruise lines now offer several 3 and 4-day options to places like the Bahamas, as well as private islands like Royal Caribbean's Perfect Day at CocoCay and Norwegian Cruise Line's Great Stirrup Cay.
These quick getaways offer plenty of sun and fun both on the ship and ashore. From a complimentary large lagoon style pool in CocoCay to plenty of beaches, loungers, and food options, there are several offerings at these private islands that will not cost you any extra money. Some of these short itineraries even occur on newly refurbished ships like Royal Caribbean's Navigator of the Seas. With waterslides, a Caribbean beach pool, mini-golf, and so much more, there will never be a dull moment during your trip.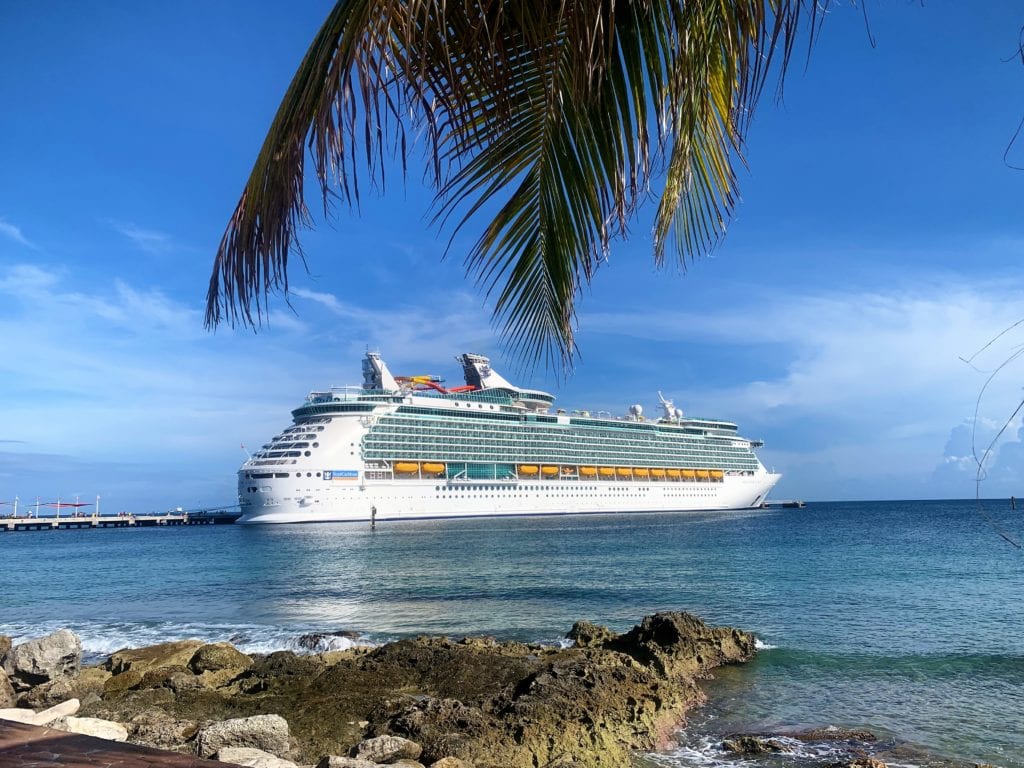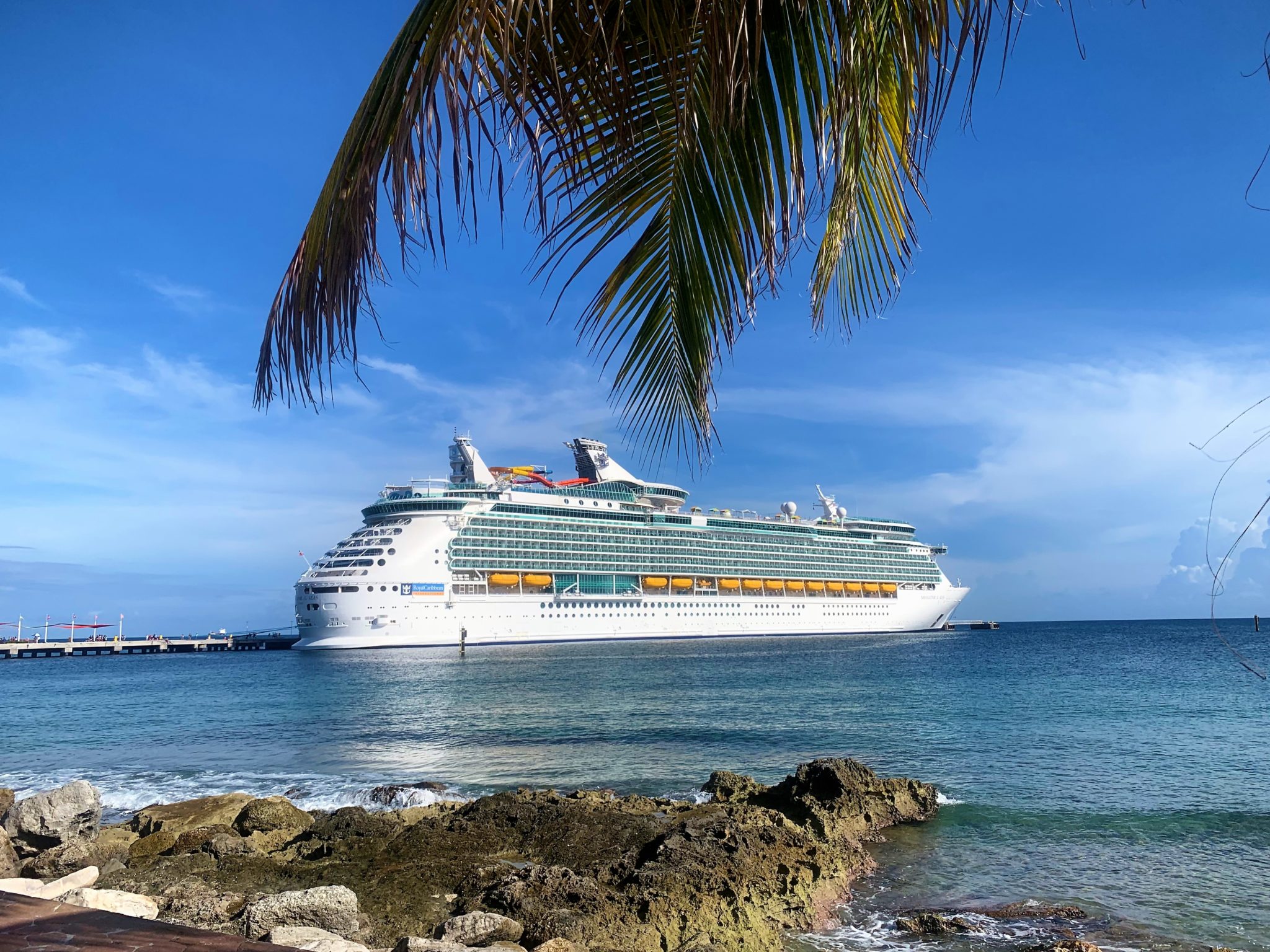 Sail From a Nearby Port
Another obvious way to save money on a cruise is to sail from a cruise port that is close to home. With cruise ships departing from more and more locations in the United States, it might be feasible to find a cruise that is within driving distance to the port. Eliminating flights and a pre-cruise hotel stay can save you some serious cash.
Besides Florida, cruise ships are home-ported in many other states such as Washington, California, Texas, Louisiana, Massachusetts, New York, and New Jersey. While some of these homeports, like Boston or Seattle, are seasonal, many offer year-round cruises to the Bahamas, Caribbean, and Mexican Riviera.
Book an Inside Cabin
Lately, we have been upgrading to balcony staterooms, but we do still book the occasional inside cabin. Why? If it is the choice between no vacation or a vacation with no view, that's an obvious choice for us! Technically, some inside rooms now have views, like the Virtual Balconies or Promenade View staterooms on Royal Caribbean.
If you are fine with an inside cabin, you can easily save quite a bit of money on a cruise. Booking a cabin on the lower decks will usually ensure even more savings. After all, how much time do you really spend in the cabin anyway?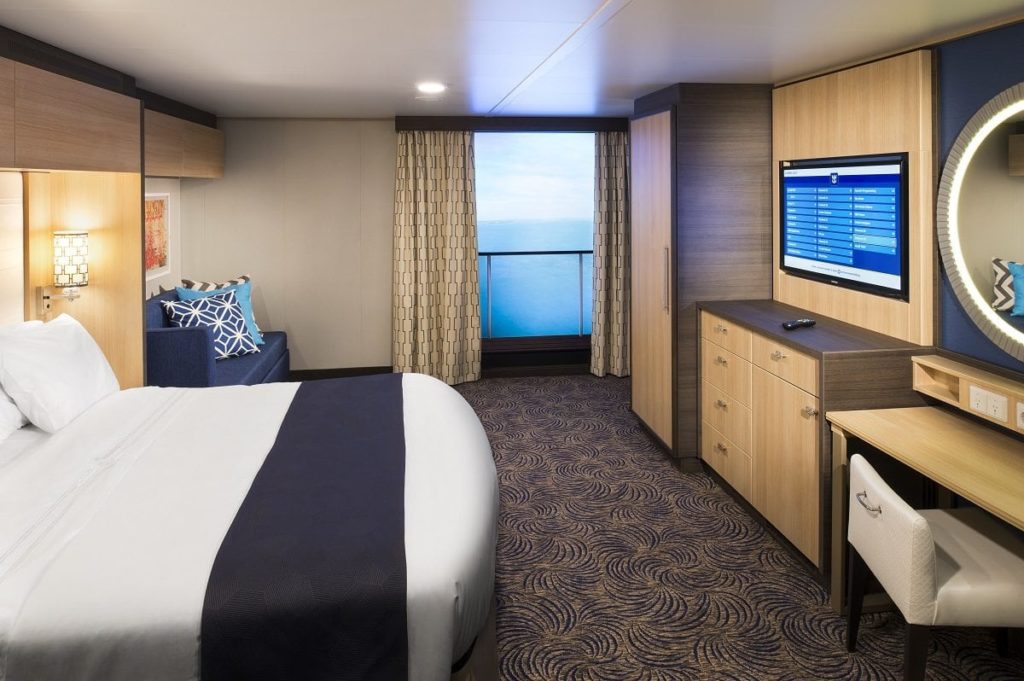 Or a "Guaranteed Cabin"
If you can't bring yourself to book an inside stateroom, then you should consider a "Guaranteed Cabin". This selection can easily provide a cost savings versus reserving an exact room in the same category. With a "guarantee" status, you are locked into a room of that category but will not know your exact room location until closer to the sailing date. While you will be guaranteed a room in your desired category, there is always the chance for an upgrade with this option.
Check out all the benefits of booking a guaranteed cabin.
Use a Travel Agent
In all honesty, you almost never get the best deal when you book directly with the cruise line. While it is rare to find an advertised price by a travel agent that is lower than the cruise line's website, the added value comes in other forms.
Of course, the right travel agent can provide first time cruisers with a wealth of information and insight during the decision-making process. However, even seasoned cruisers should use a travel agent if they want to save money on a cruise. Why? They also offer PERKS! These perks are of a monetary value that is not directly tied to the actual cruise fare. They are things like onboard credit, free spa treatments, free specialty dinner coupons, free gratuities, and more.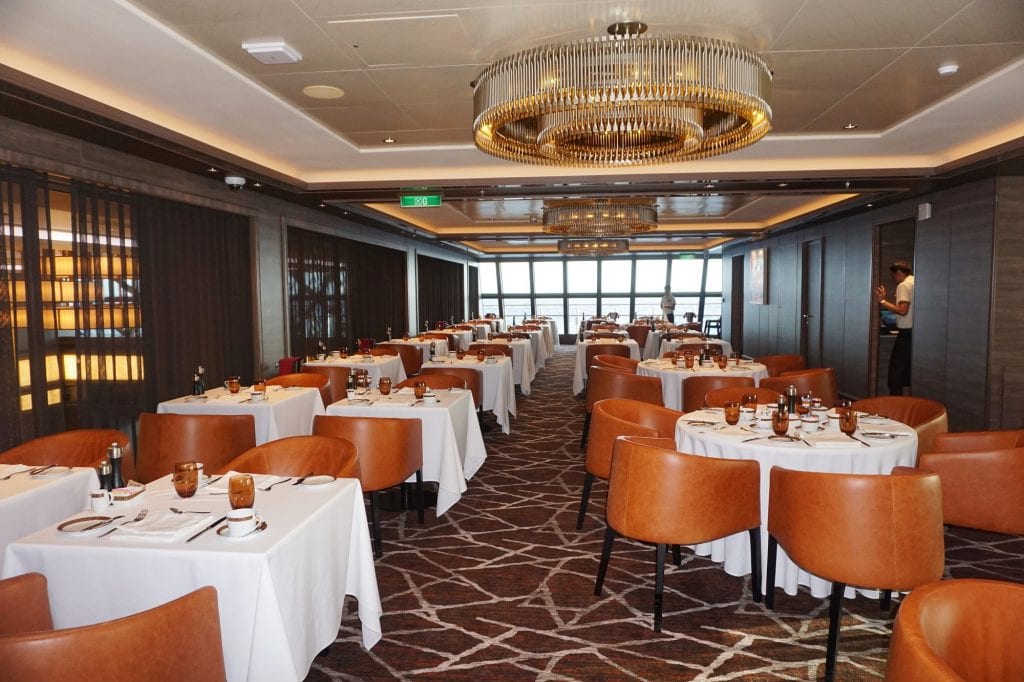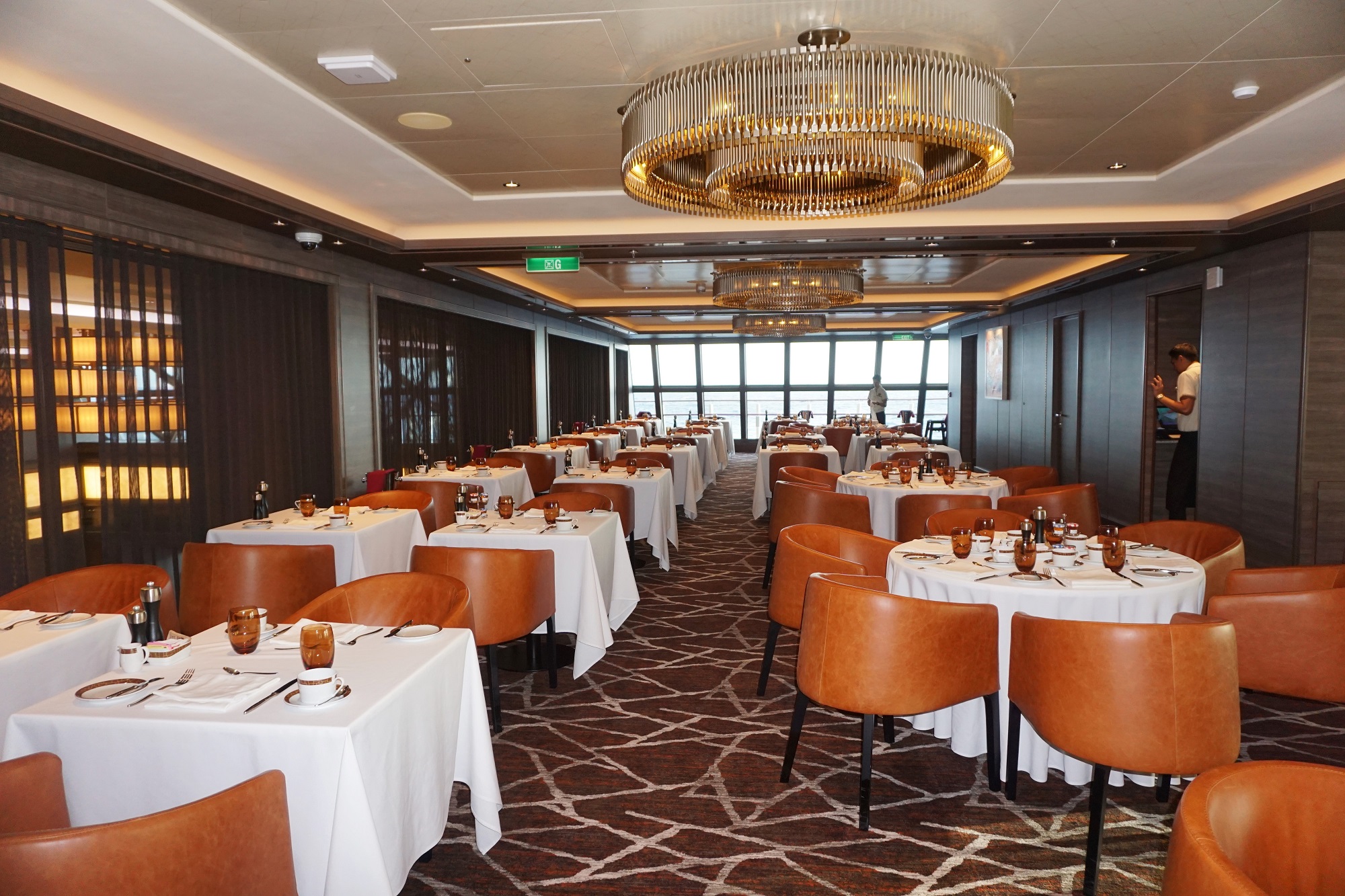 Buy Cruise Planner Items Pre-Cruise
Many add-on items like drink packages or shore excursions can be purchased pre-cruise on the cruise line's website. Using the cruise planner, you can pre-purchase these items often at a reduced cost. Carnival Cruise Line offers a 10% discount off onboard prices for drink packages that are purchased prior to your cruise.
In addition, many cruise lines will run promotions and sales with anywhere from 20-40% off cruise planner items like cruise beverage packages, shore excursions, specialty dinners, WiFi packages, and more. So, once you have a cruise booked, keep an eye on your cruise planner and email for these special deals.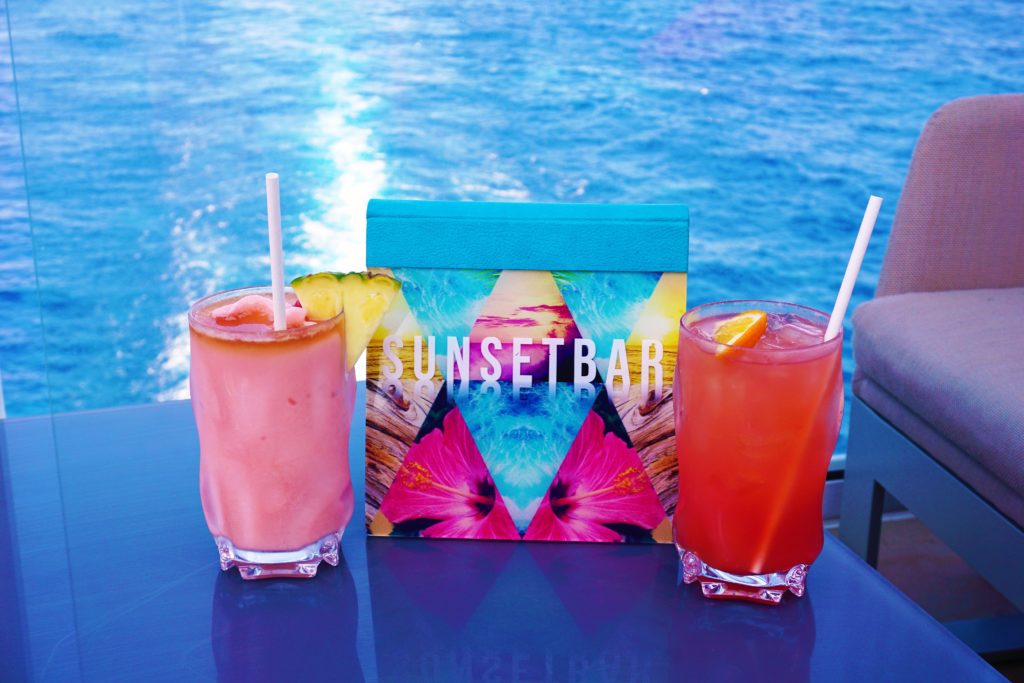 Better Yet…Skip the Drink Package Completely
While you can often get a deal on a drink package when buying it pre-cruise, these packages can still run you quite a bit of money. If you aren't sure if you will drink enough to cover the cost or you don't want to spend that much money, just skip the drink package completely. There are certainly easy ways that you can save money on cruise drinks without having one of these packages.
While we would never recommend you do anything to violate the cruise contract, almost all major cruise lines do allow you to take onboard two bottles of wine. Further, most cruise lines offer happy hours or BOGO promotions on select days and times. Free tastings, the Captain's Reception, and loyalty parties are other great ways to score complimentary drinks.
Or, you can just wait until you are docked in port to consume some alcoholic beverages. You are sure to find a local establishment offering some discount deals on local beers, wines, and signature rum and tequila at most ports of call. The prices will likely be much cheaper than those onboard the ship.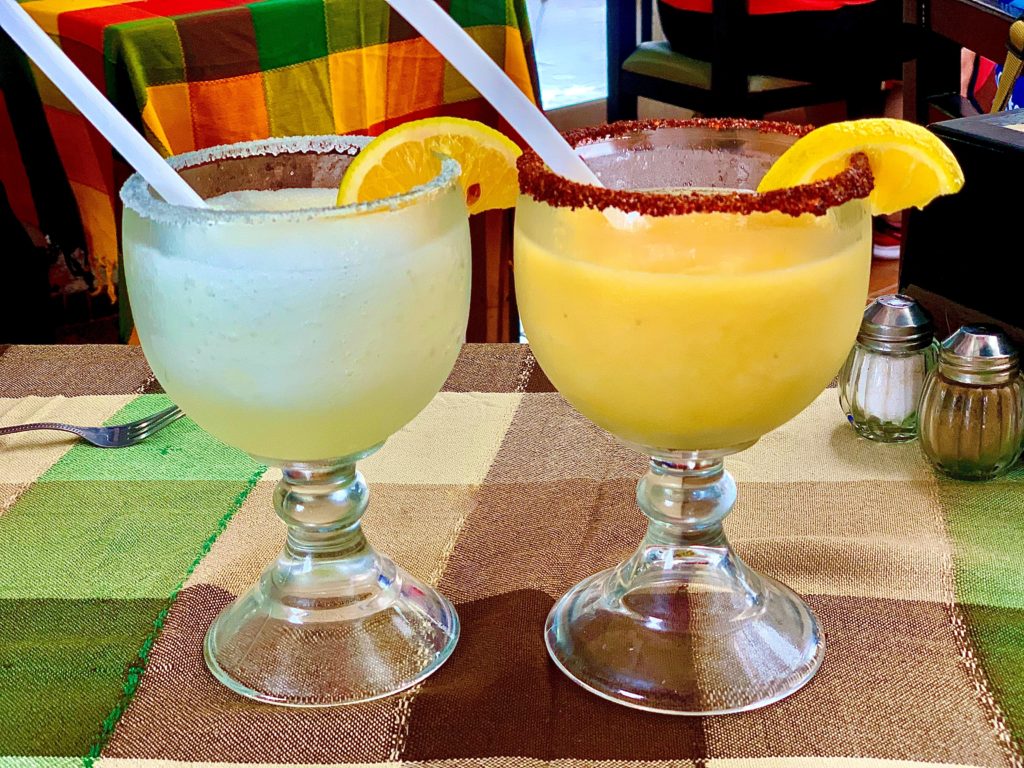 Use Your Loyalty Status
Many cruise lines offer special rates and discounts for loyal cruisers. For instance, Royal Caribbean gives cruisers with certain status in its Crown and Anchor society discounts on balcony rooms on top of any current promotions.
Not to mention, loyal cruisers also receive additional discounts while onboard the ship. These offers can include everything from coupons for 50% off drinks, Welcome Back parties (with free drinks), nightly receptions, discounts on photos, laundry services, and more.
Once you have taken a cruise with the line, you will be enrolled in the loyalty program. Depending on the cruise line and your status in its program, sometimes, it pays to stay loyal!
Use Rewards Points
Many cruise lines now have their own credit cards with which you can earn reward points. Cruise lines including Royal Caribbean, Norwegian Cruise Line, and Carnival Cruise Line all offer different credit card programs that let you earn points towards cruise discounts, onboard credit, and even free cruises. We have taken advantage of these programs for a few cruises now courtesy of our cruise line credit card.
Don't Book Excursions Through the Cruise Line
While the cruise lines usually offer a variety of exciting shore excursions in all your ports of call, these adventures can add up quickly. However, you can often score a better deal on similar tours if you book through third party vendors like Viator or Shore Excursions Group.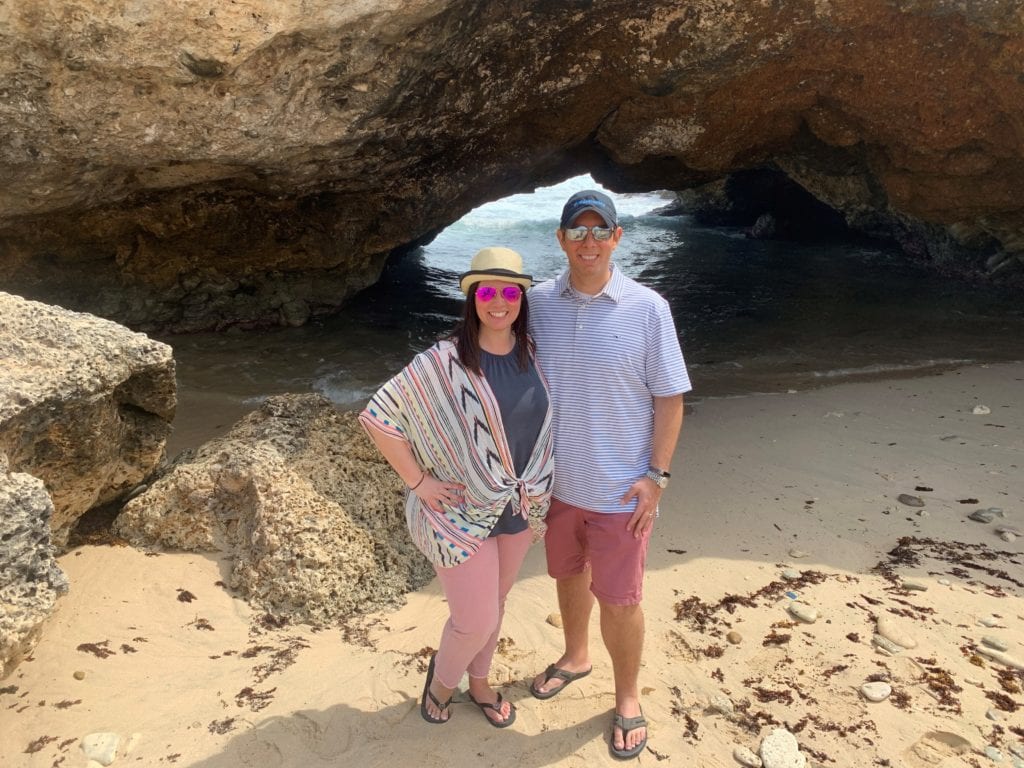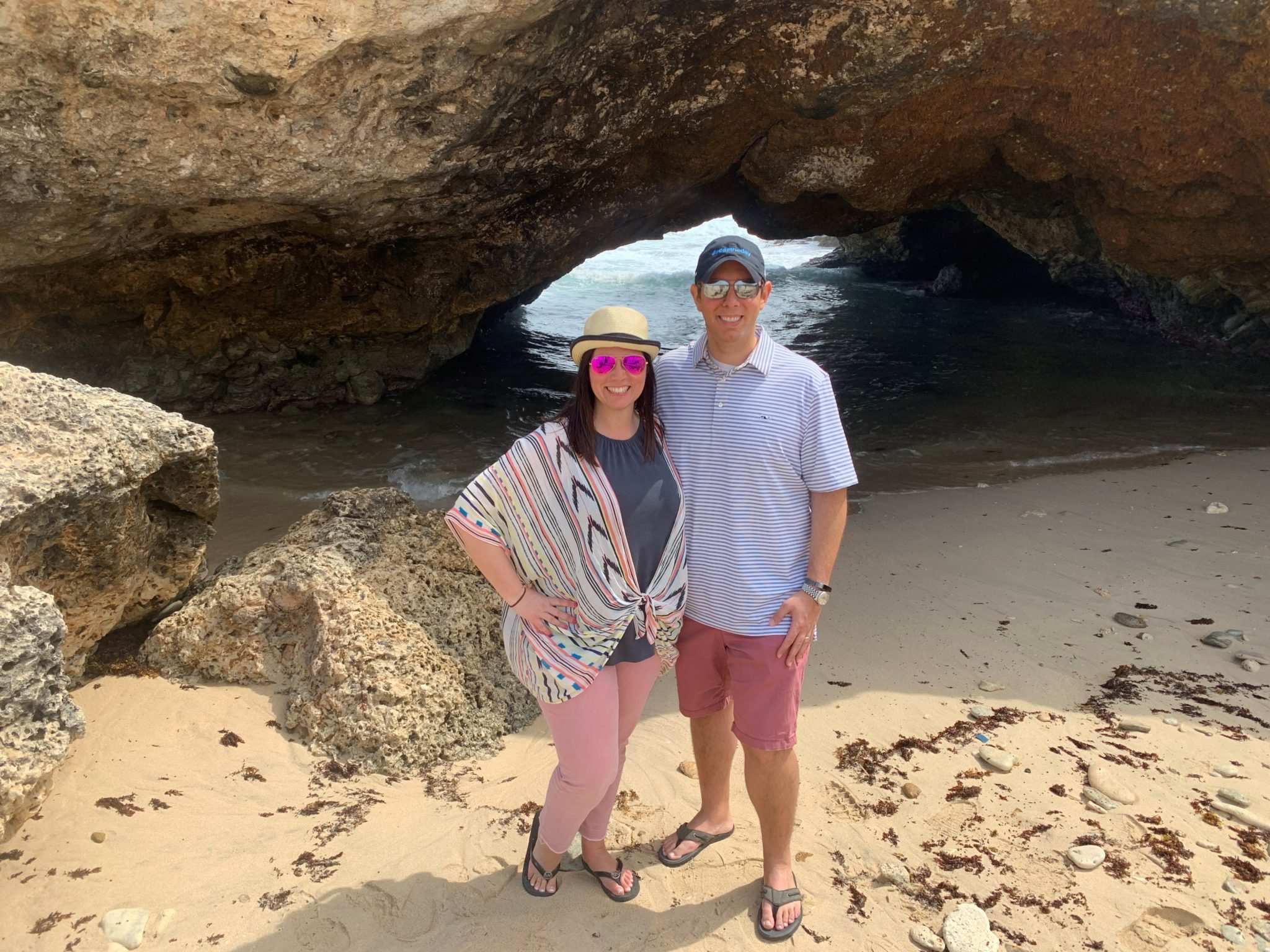 There are also many reputable local companies with whom you can book directly. Often times, these tours are smaller groups and offer more in-depth experiences. We have booked with local providers on several of our cruises in the Caribbean, Bahamas, Alaska, and Hawaii.
If you are looking for selections, you can often find great recommendations from fellow cruisers in Facebook groups or online forums. Of course, you will want to read the fine print before booking. For instance, you will want to ensure that the company will refund you if your cruise ship does not dock in port that day for any reason.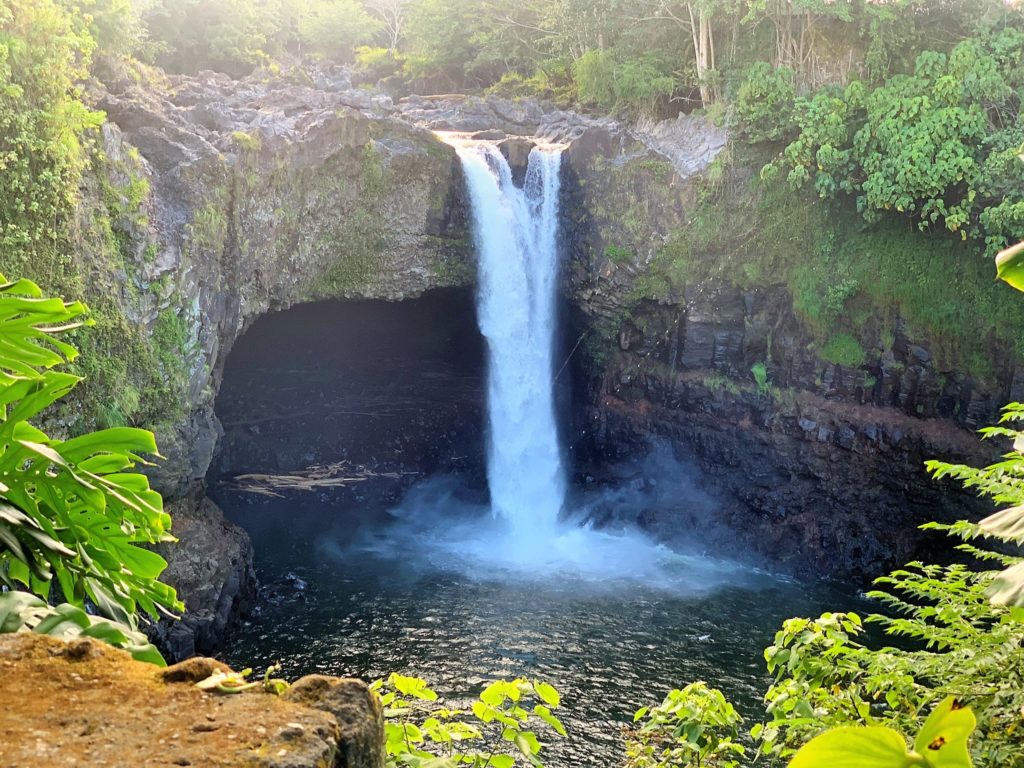 Lastly, if you wish to forego a formal shore excursion all together, you could hire a local taxi for a tour, join a free walking tour, or research the port of call a bit and create you own personalized exploration.
Avoid the Add-Ons
If you are looking to save money on your cruise, you will definitely want to avoid all the temptations onboard the ship. While many aspects of a cruise vacation are included in the cruise fare, there are also several add-ons to the cruise experience.
Things like mixology classes, spa treatments, thermal suites, and specialty dining will cost you extra money. Some cruise lines also offer up-charge entertainment like the race track on Norwegian Cruise Line or the escape rooms on Royal Caribbean ships. Of course, other items like photo packages, internet, Bingo, and the casino can also run up your cruise tab too. You can certainly still have an enjoyable cruise vacation without paying for any of these extras!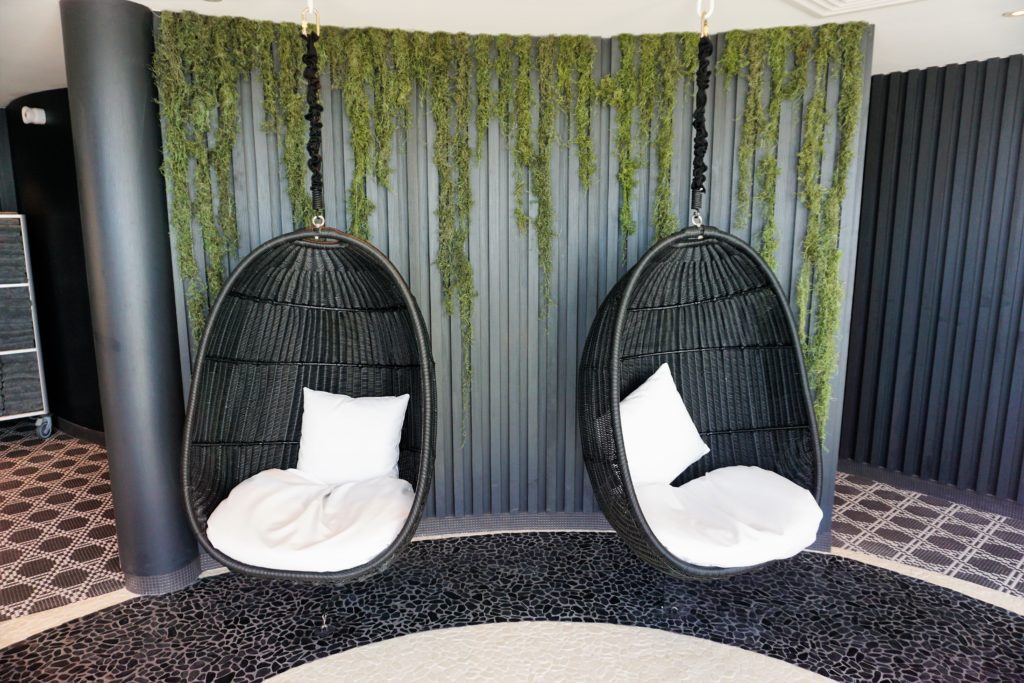 Go Shopping in Port
Similarly, if you want to save money, you should avoid shopping. If you must go shopping, we recommend you skip the duty-free shops onboard the ship and buy local instead. Many ports of call will have craft markets where you can buy local goods and your typical souvenirs. These items will often be more authentic and cheaper than what is being sold on the ship. While we tend not to do much shopping, we always buy a signature tree ornament from every port of call that we visit.
Comments
What are your tips on how to save money on a cruise? Do you tend to avoid the add-ons or splurge while on vacation? Drop us an anchor below to share your money saving hints.