For one set fare, a cruise vacation enables travelers to see multiple destinations while enjoying most of the onboard amenities. Although, the inclusions in each cruise line's standard price can fluctuate. To help cruisers planning a Celebrity Cruises' vacation, we have put together this list of what's included in a Celebrity cruise, including all the details about the new All Included pricing option.
What's Included in a Celebrity Cruise?
When booking a Celebrity cruise in 2023, you may notice you have two different pricing options, Cruise Only or All Included. The Cruise Only price is the base fare, while the All Included package includes a number of add-ons to make your cruise feel more all-inclusive.
First, we will discuss what's included in a Celebrity cruise when booking the basic fare. Then, we will cover what's part of the All Included fare and help you decide which is right for you.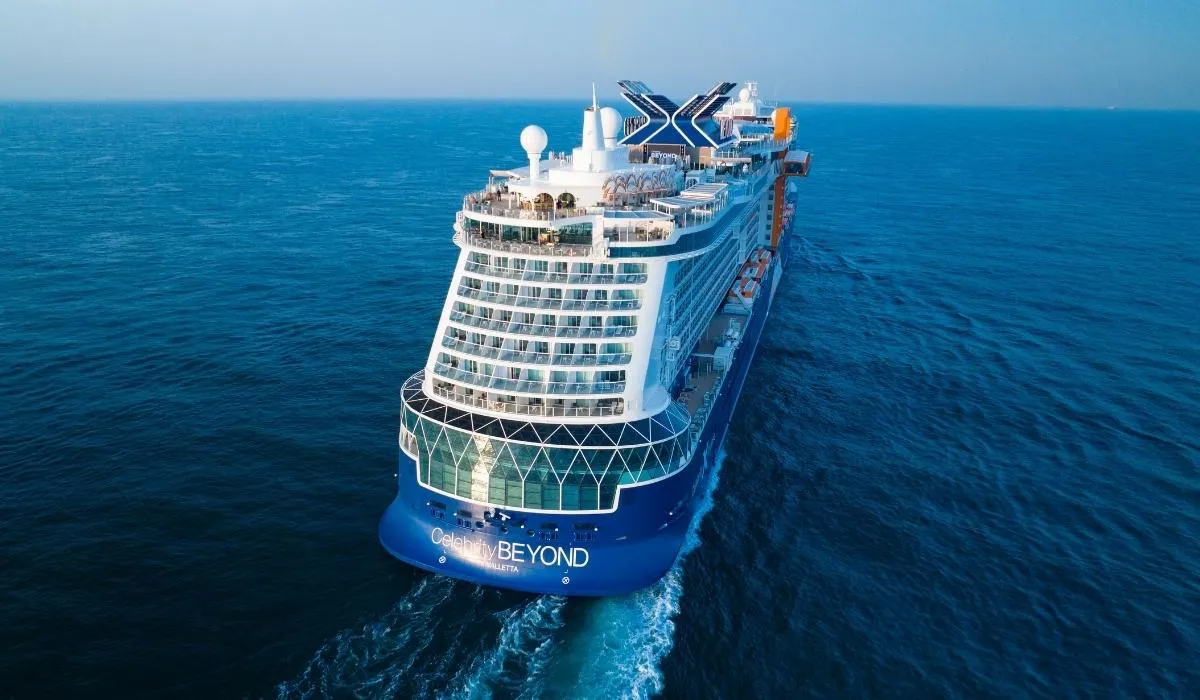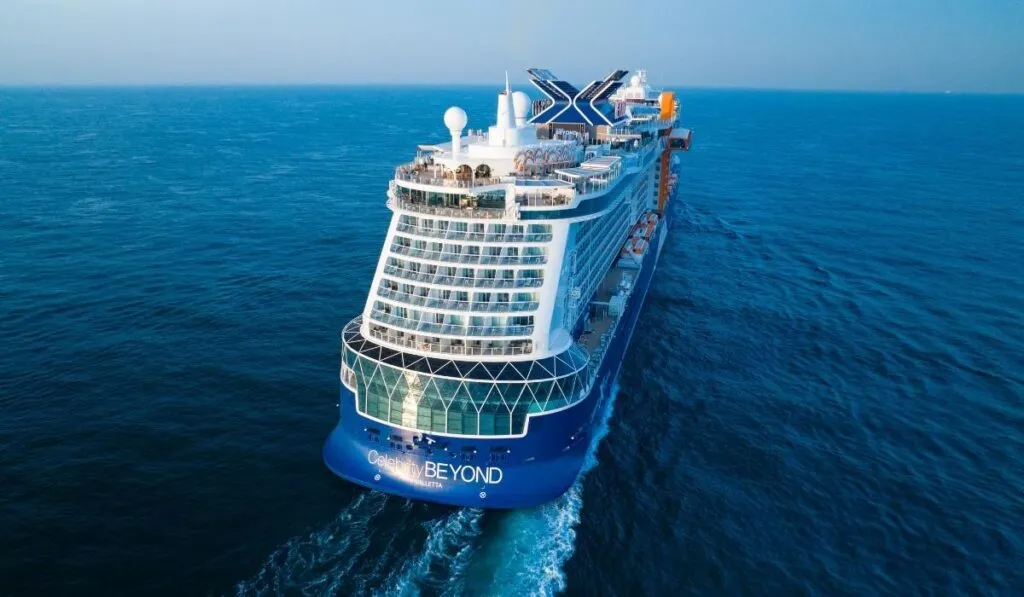 Even if you opt for the Celebrity Cruise Only fare, you will discover that there is so much to do, see, and eat during your trip. Like most cruise lines, there are certain things that are always included in your cruise fare. These are accommodations, food and drinks, onboard activities, and entertainment.
While not everything in each category is free, you can still have a great vacation without paying extra.
Of course, you will also get to explore various corners of the globe while being treated to exceptional service and modern luxury onboard Celebrity Cruises!
EXCLUSIVE RATES: Get Deals on Your Next Celebrity Cruise!
Accommodations
Your cruise fare covers the cost of your stateroom for the duration of the trip. Included with your accommodations, you will have a friendly room attendant who will make up your room twice a day.
All Celebrity Cruises' ships offer a variety of different room types and categories. Choosing your cabin type will be the main driver of your total cruise costs.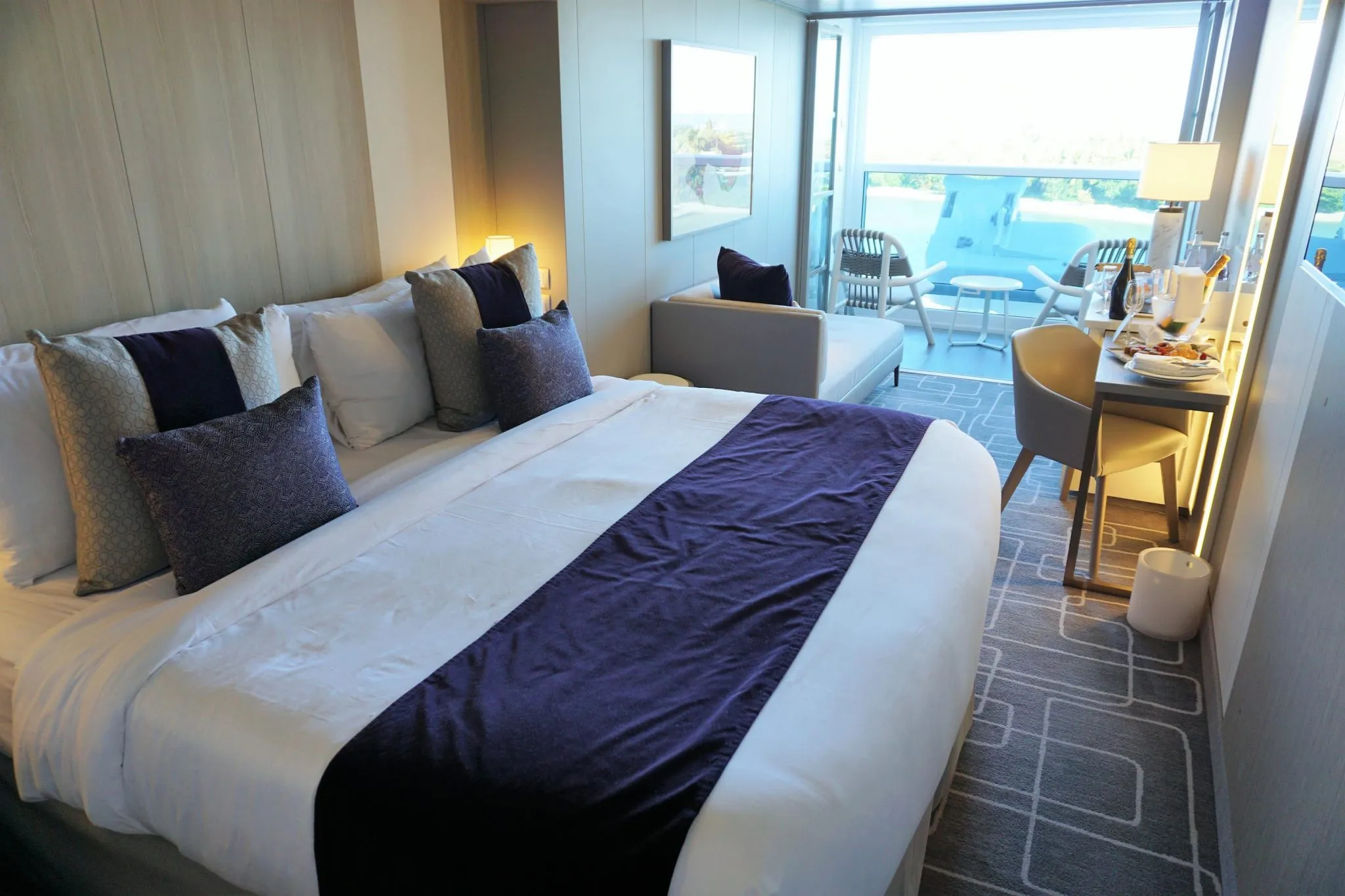 Along with larger rooms and suites, certain cabin categories provide travelers access to exclusive dining venues and other areas of the ship, along with additional amenities. For instance, suites have access to The Retreat, while AquaClass cabins have access to the thermal suite and fitness classes.
So, make sure to review all of the benefits for each cabin category before selecting the perfect fit for your next Celebrity cruise. 
Food and Drinks
Is food included on Celebrity Cruises?
Regardless of the Celebrity cruise ship, you can enjoy three meals a day (with some snacks in between) at the casual Oceanview Café. This buffet is part of your cruise fare and offers a variety of menu items morning, noon, and night. 
Other casual fare varies from ship to ship, such as the Mast Grill or the Aqua Spa Café. The Mast Grill is an outdoor burger station serving lunch and afternoon/early evening snacks. That way, you'll never have to be too far away from the pool. The Aqua Spa Café is a healthier alternative near the Solarium that is open during the day for breakfast and lunch.
However, if you are looking to indulge a bit while on vacation, you will love Café al Bacio. This coffee shop is home to some of the most decadent treats onboard the ship. The small pastries, cookies, and dessert cakes and pies are all part of your cruise fare! Though, the coffee will cost extra.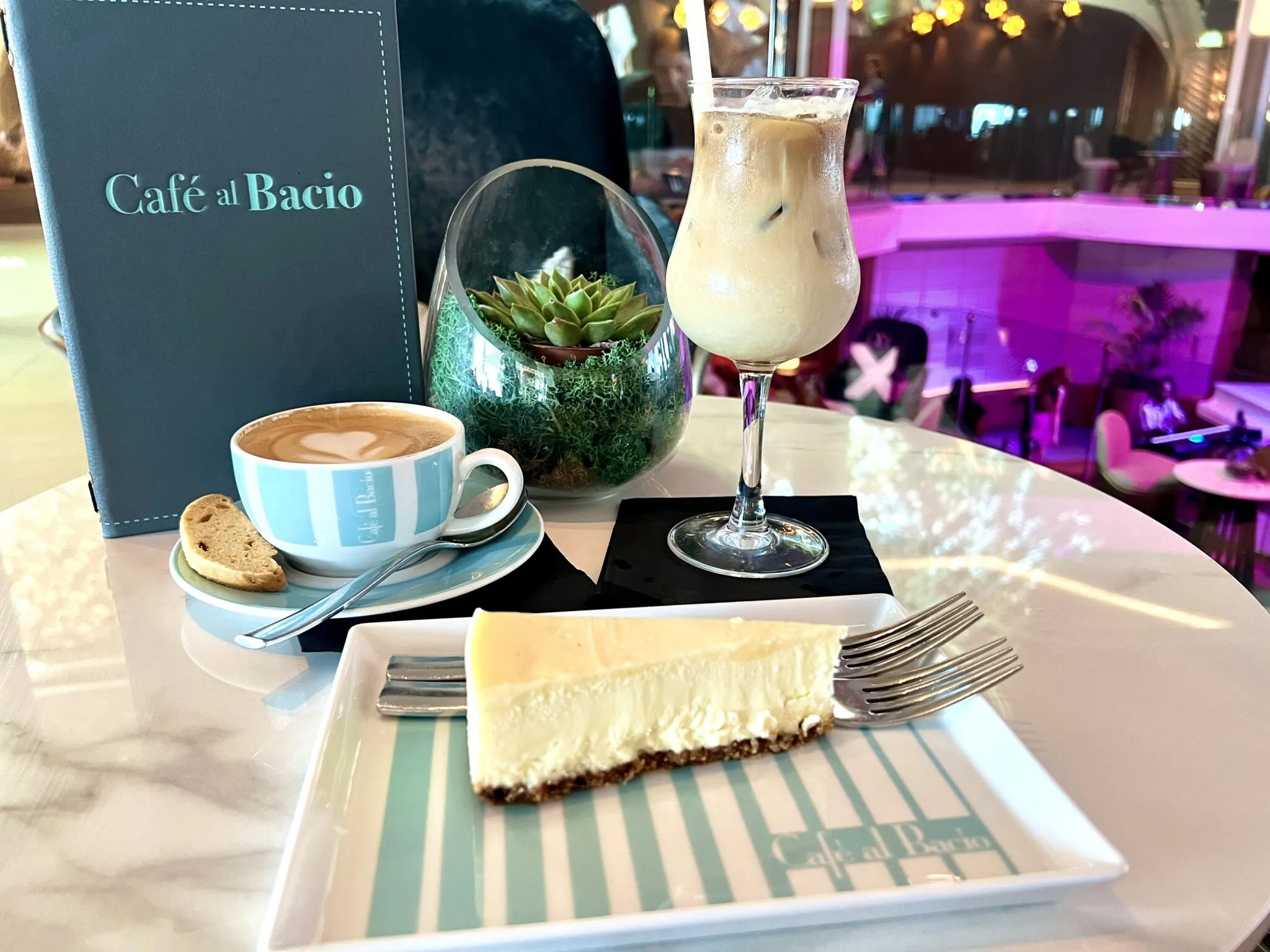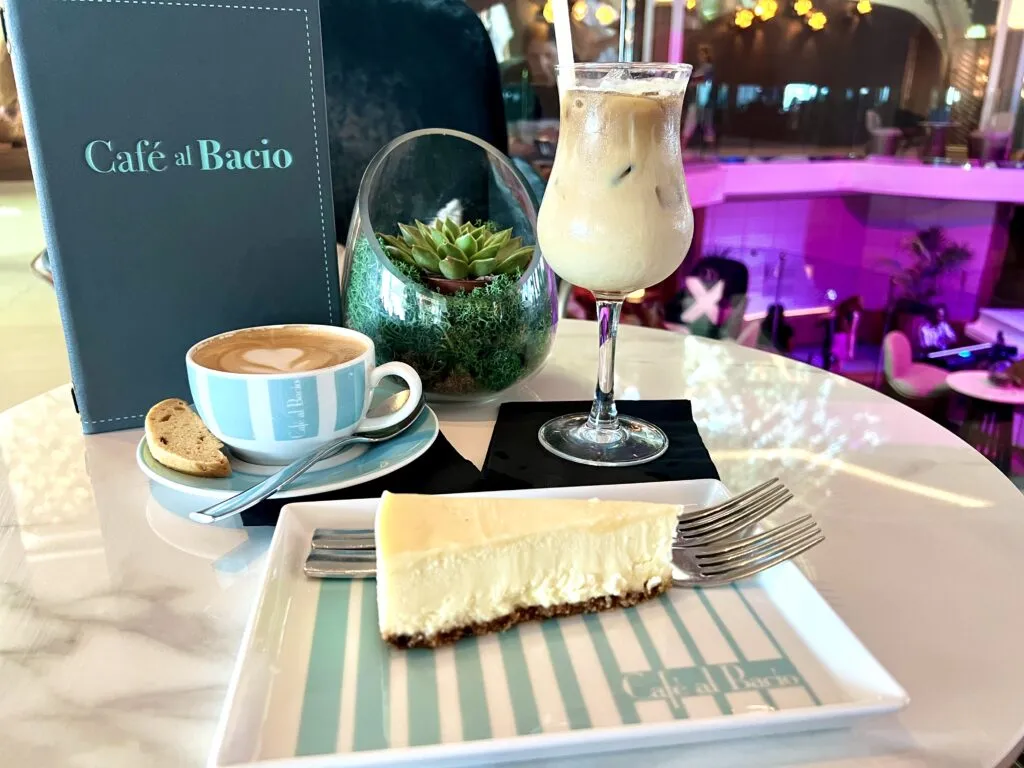 In addition to the casual fare, cruisers can also dine in the Main Dining Room. The main dining room(s) is always open for dinner, serving a different menu each night, with some standard classics that never change. The main dining room is also open for select hours for breakfast each day. On sea days, the restaurant opens for a sit down lunch.
On Edge Class ships, there are four complimentary main dining rooms. While each of these venues offers the same rotational menu and list of classic dishes, each also features exclusive menu items.
Regardless of when (or where) you eat in the main dining room, your meal in this venue is always part of your cruise fare.
Further, guests staying in certain room categories will have the opportunity to dine in additional exclusive, complimentary restaurants on Celebrity Cruises' ships. Luminae is exclusive for Retreat guests and is open for breakfast, lunch, and dinner. Those staying in the AquaClass will have the option of dining at Blu. This restaurant is open for breakfast and dinner at no additional charge for eligible guests.
Do you get free drinks on Celebrity Cruises?
When it comes to beverages onboard your Celebrity cruise ship, you will have the options of juice, water, and coffee all day long at select beverage stations throughout the ship. At meals, juices and other select drinks, like iced-tea or lemonade, are available.
While these items are complimentary, soda, bottled water, specialty coffee, and alcoholic beverages will cost you extra money. This is when purchasing a Celebrity cruise drink package might come in handy.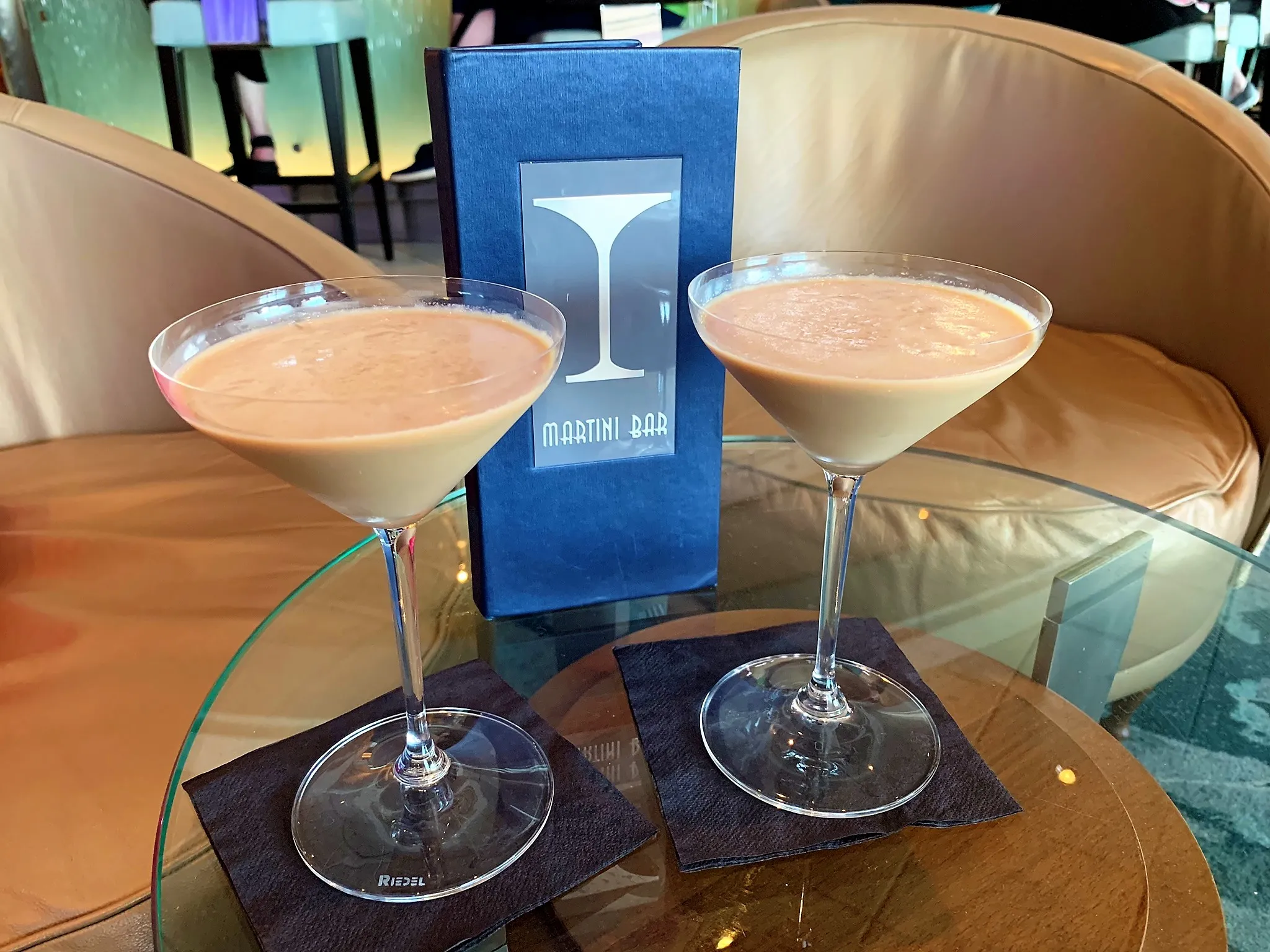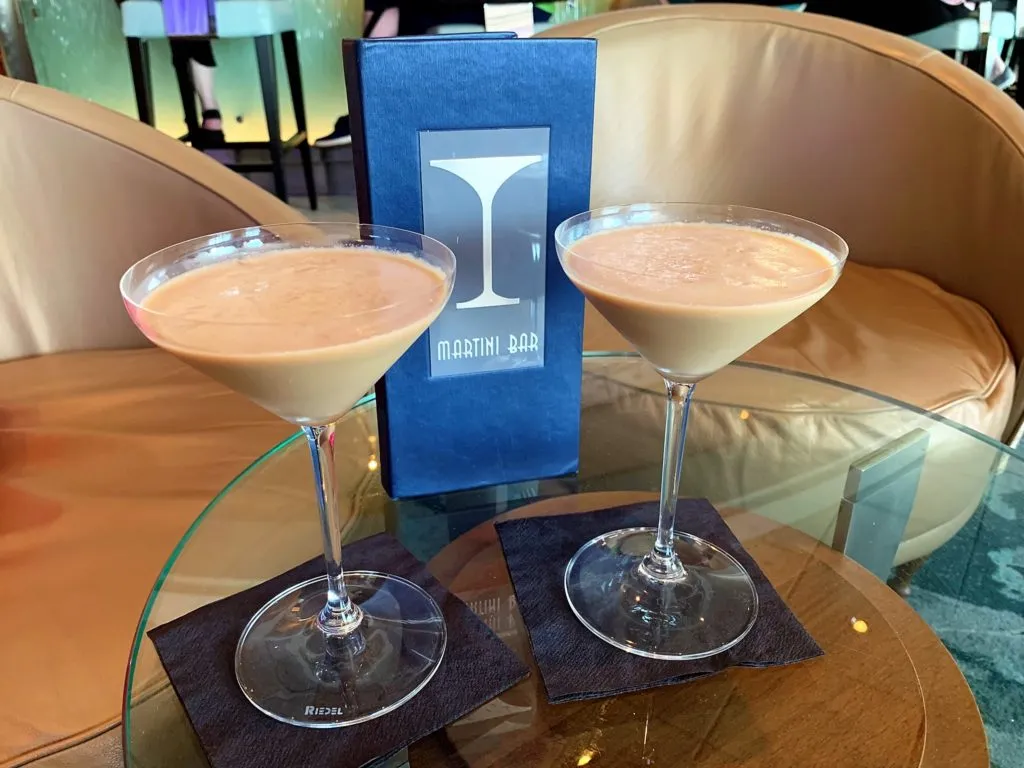 Or, guests can also upgrade to the All Included package which includes a Classic Drink Package. This drink package entitles guests to beers, spirits, cocktails, liqueurs, frozen drinks, and wines by the glass for up to $10 per serving. This package also includes a 15% discount on all wines by the bottle.
Onboard Activities
Your cruise ship is a hub of activity and events. You will always find something to do on the ship that will not cost you a dime.
On Celebrity Cruises, you can enjoy modern fitness facilities for a workout at almost any time of day. If you prefer to be active outdoors, some ships offer outdoor sports decks with a basketball court or a jogging track. On the Solstice Class ships, you can enjoy lawn sports like bocce ball or games in the Rooftop Garden on the Edge Class ships.
Various poolside activities also occur when the weather permits. From water volleyball to table tennis, there are plenty of ways to burn some calories.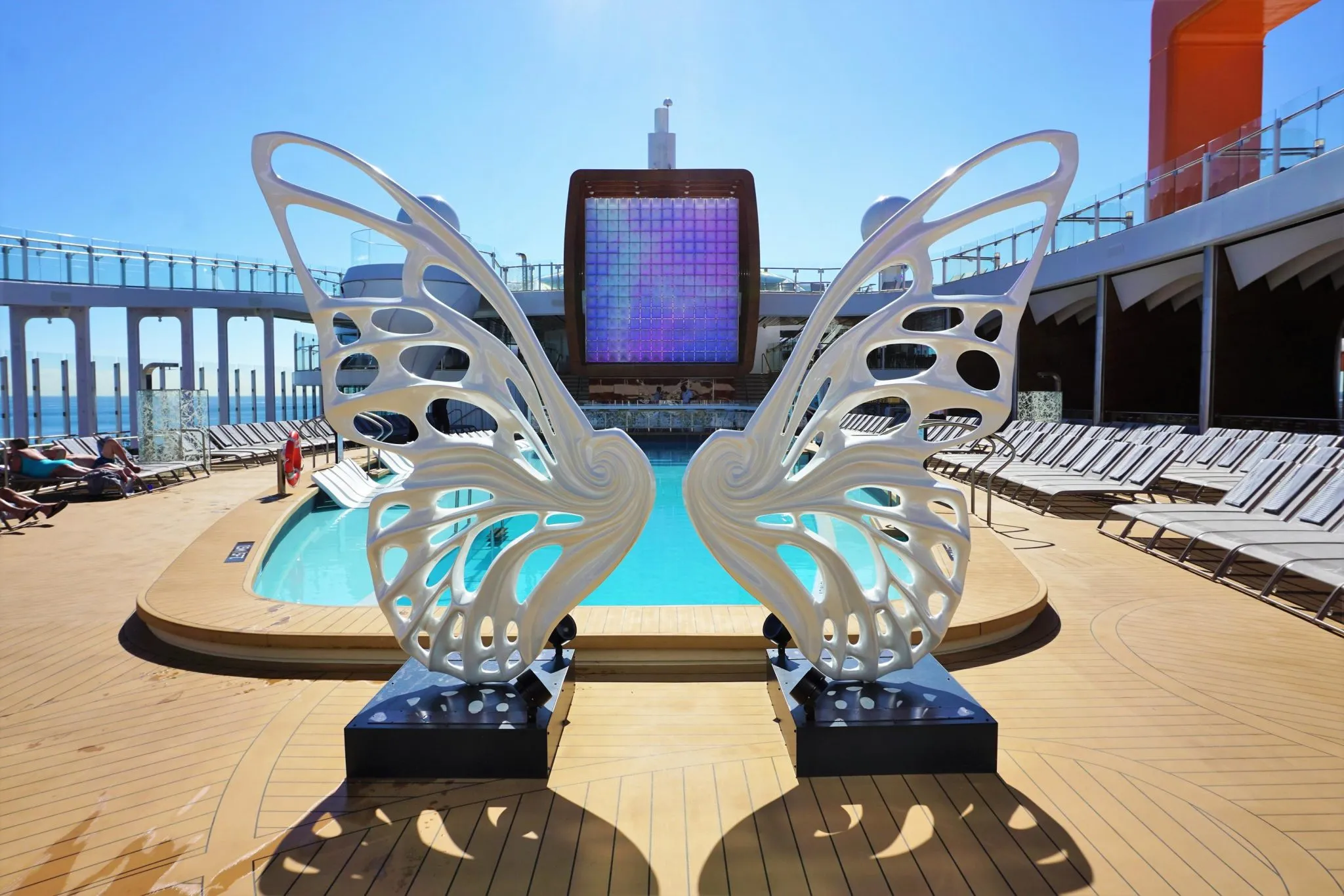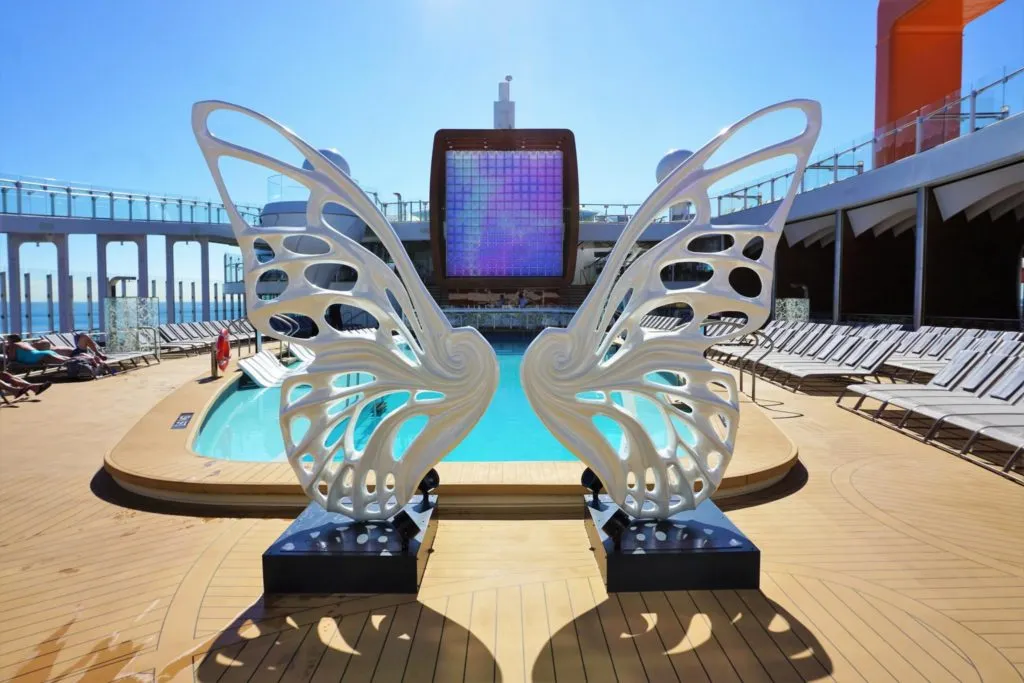 The Celebrity cruise fare also includes other onboard events like trivia contests and game shows. Cruisers can become part of the entertainment too, at no additional cost. These events will be listed in the daily schedule left in your room each evening or on the Celebrity app. Even if you do not participate, these daily activities are equally as fun to watch.
Celebrity Cruises is known for enrichment talks and lectures as well. The line's Beyond the Podium series is on all ships. World-renowned experts, from historians to college professors and culturists, offer regional talks that vary from ship to ship and provide insight into the ports of call that you will be visiting during your trip.
During our Alaskan cruise on Celebrity Solstice, these talks by Brent Nixon and Miss Amanda were among the highlights of our trip.
Nightly Entertainment
At night, your Celebrity cruise ship comes alive with plenty of entertainment options that won't cost you anything. Your ship's main theater will host signature evening entertainment. Here, there will be headliner acts such as comedians, singers, and other performers showcasing their talents.
The ship's cast of singers and dancers will also feature different productions shows during the cruise. Cruisers with both early and late seating for dinner will have an opportunity to catch these performances as there are usually two showtimes each evening.
Throughout the cruise, additional performances like late-night comedy can occur as well, so be sure to check your Celebrity Today for the latest show schedule.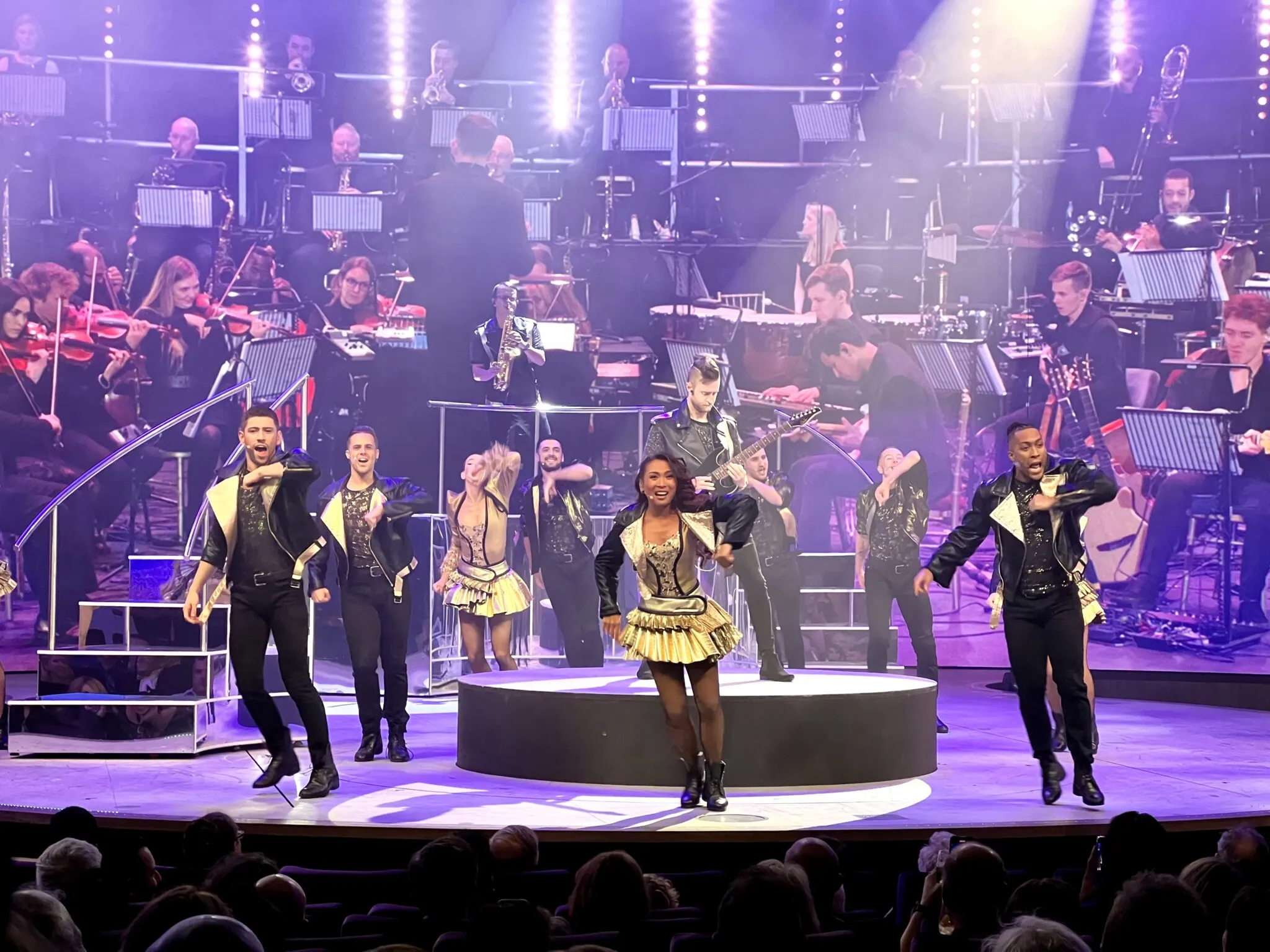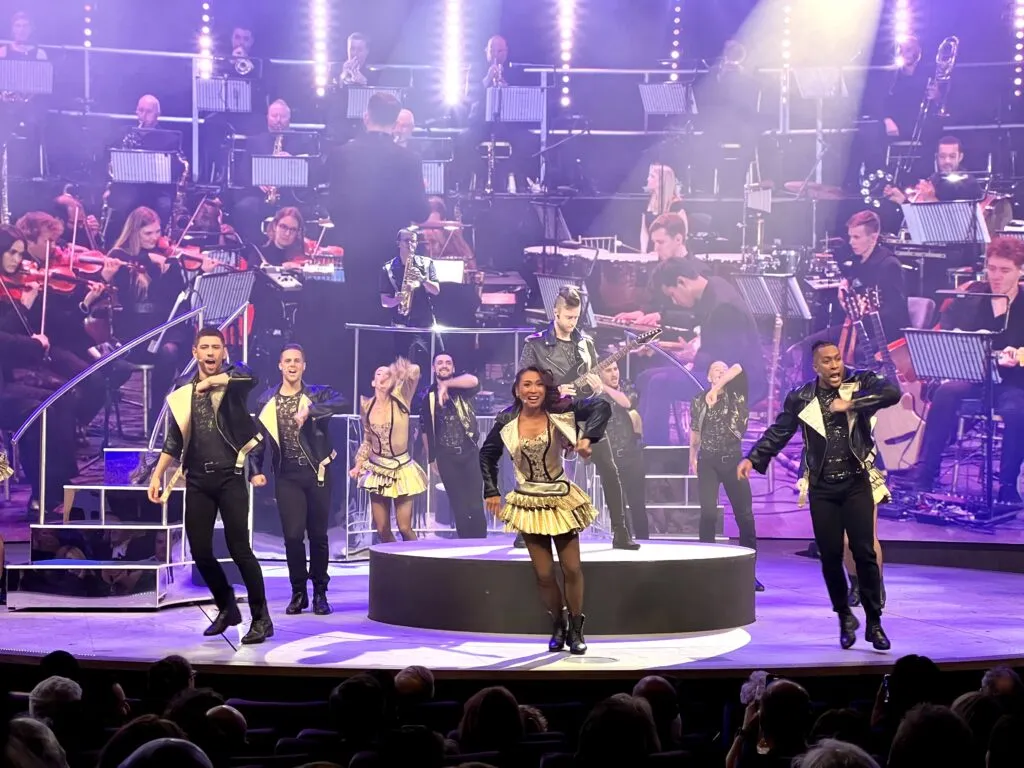 You can also enjoy live music at one of the many onboard lounges as part of your cruise fare. Performers range from piano players to live bands and musical duos. Your ship will also feature DJs spinning tunes until the wee hours of the morning with no cover charges.
There are even themed parties that take place during the cruise that are free to attend. From an outdoor deck party to a 70's disco party and even a "silent party", there is always something happening for those of you who like to party.
What's NOT Included in a Celebrity Cruise
While cruises do provide a great value, not everything will be covered in the cruise fare. On Celebrity Cruises, there are other amenities that can be purchased if cruisers choose to do so.
These add-ons listed below are not part of what's included in a Celebrity cruise. They will all cost you additional money. Some can be purchased in advance of your cruise via the online cruise planner, or you can purchase once you are onboard the ship.
Alcoholic and Some Non-Alcoholic Beverages
Specialty Dining
Gratuities
WiFi
Shore Excursions
Some Entertainment (bingo, cocktail tastings, etc.)
Spa and Thermal Suite
Room Service
Shopping
Casino
Laundry
Photos
SCORE SAVINGS BY BOOKING YOUR CELEBRITY CRUISE NOW!
Alcoholic and Some Non-Alcoholic Beverages
As mentioned previously, alcoholic beverages are not part of the cruise fare. On Celebrity cruise ships, beer, wine, cocktails, soda, specialty coffee and tea, and bottled water will all cost additional fees.
Depending on your drinking habits, purchasing a Celebrity beverage package might be a better option than paying the a la carte pricing.
Celebrity Cruises offers three different beverage package options, the Classic Beverage package, Premium Beverage Package, and Zero Proof Beverage package.
The Classic Drink Package includes:
Beers, spirits, cocktails, liqueurs, frozen drinks, and wines by the glass for up to $10
Non-premium bottled water, specialty coffee, juices, and soda
A 15% discount on all wines by the bottle
The Premium Drink Package includes:
Craft & artisan beers, spirits, cocktails, frozen drinks, top shelf liquor, and wines by the glass up to $17
Specialty coffees & teas, Coca-Cola products, premium still and sparkling bottled water, Red Bull, Vitamin Water, Spa Café fresh juices, and zero proof cocktails
A 20% discount off all bottles of wine
The Zero Proof Drink Package includes:
Premium bottled water from Evian, Perrier, San Pellegrino, & Panna, Specialty Coffees & Organic Teas, Red Bull Energy Drinks, Frozen Smoothies, Zero Proof Cocktails, Coca-Cola selections, Vitamin Water, and Bottled Iced Teas
Specialty Dining
While there are many dining venues covered in the Celebrity cruise fare, the cruise line also offers up-charge dining options and experiences.
Specialty venues like the French-inspired Murano, the Italian-inspired Tuscan Grille, the seafood-centric Raw on 5, and the digitally mastered Le Petit Chef experience will have associated fees to dine there.
Newer specialty restaurant offerings like the Fine Cut Steakhouse, Eden Restaurant, Rooftop Garden Grill, and Le Voyage by Daniel Boulud all have upcharges as well.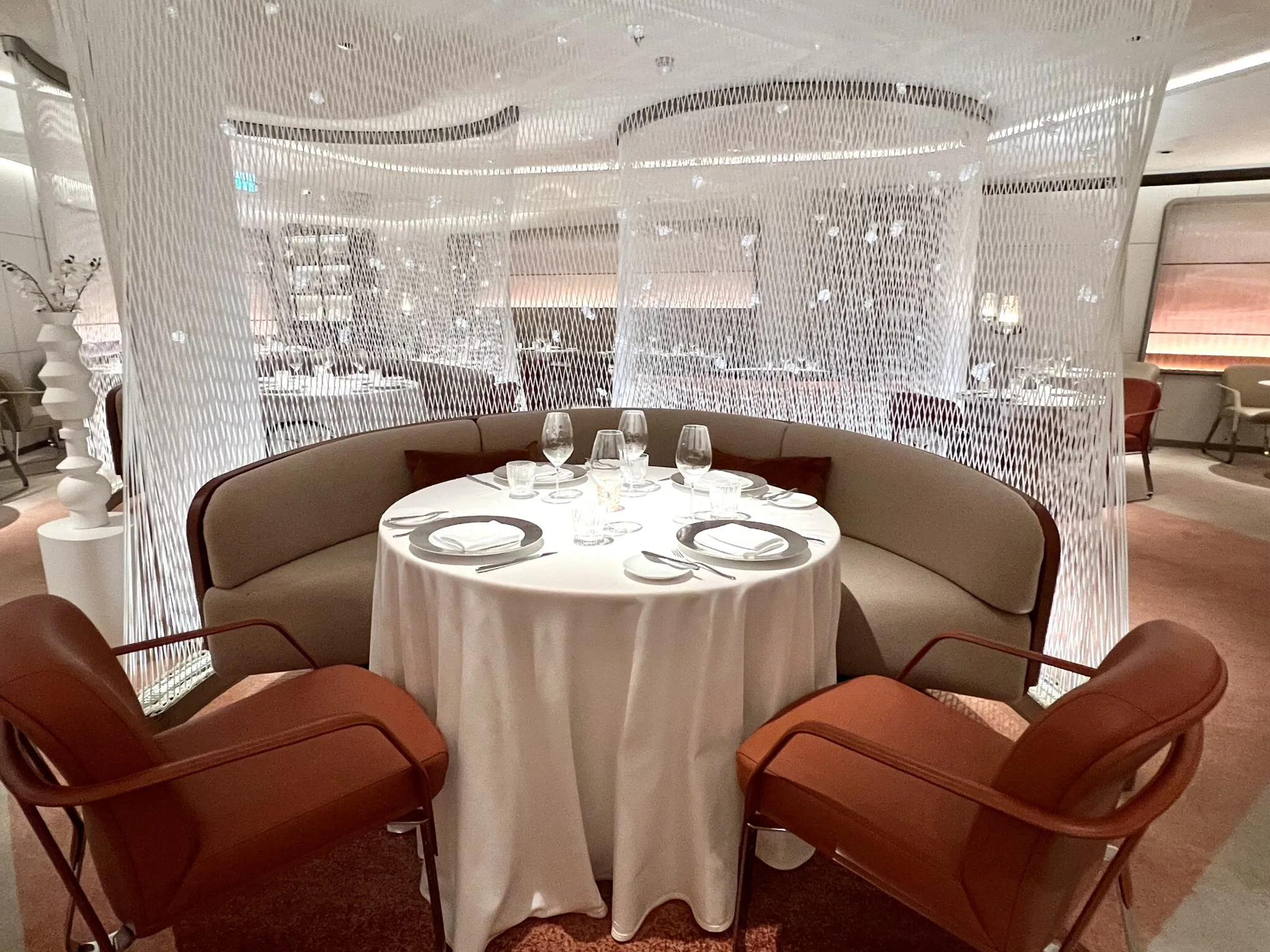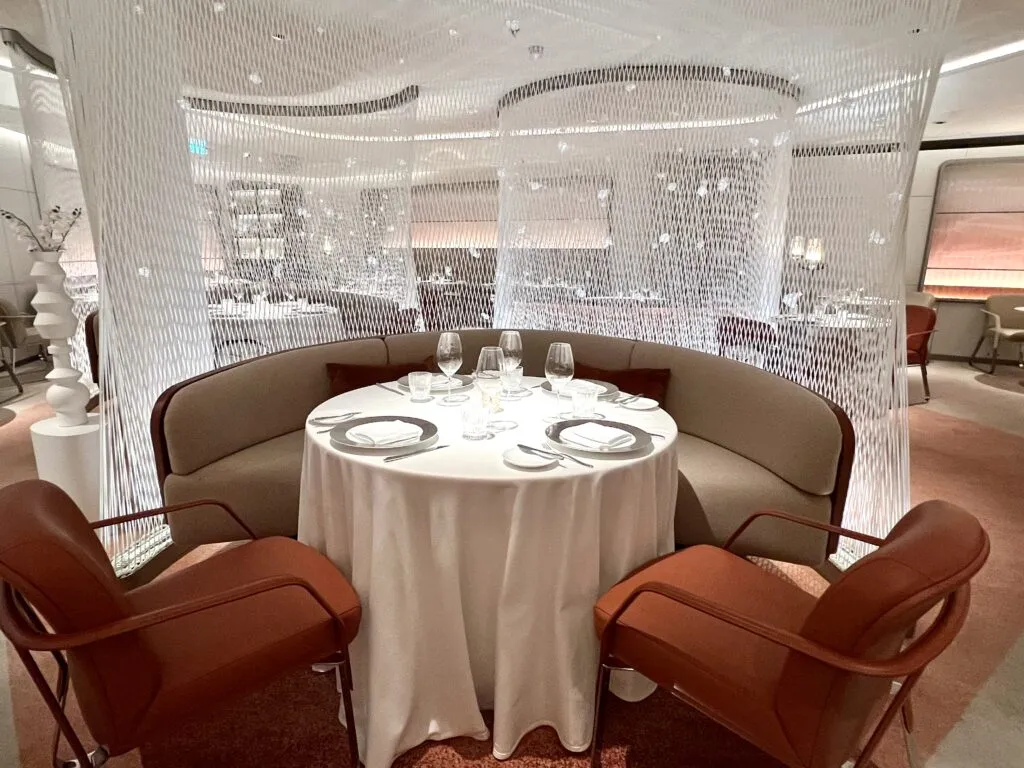 Most of these specialty restaurants on Celebrity Cruises have flat-fees, while a select few are priced a la carte.
If you do want to dine at one or more of these restaurants, reservations are highly recommended. We suggest you book pre-cruise as popular dining times do fill up quickly.
Room Service
New in 2023, room service is no longer included in a Celebrity cruise. There is now a room service charge of $9.95 per room per order, with the exception of continental breakfast which remains free of charge from 6 to 11 AM.
This is a fixed cost, so guests will pay the same fee whether ordering one dish for one person or ten separate items for a group within a stateroom. 
Room Service will continue to be complimentary for guests of The Retreat (suites) and Zenith Captain Club members.
Gratuities
Cruise gratuities are services charges that are not included in your standard cruise fare, similar to a hotel resort fee. These additional fees are a per person, per day dollar amount that are charged to all guests, usually automatically, across all stateroom categories.
These charges serve as a means to reward the hard-working crew for the excellent service provided during your cruise vacation.
In 2023, Celebrity Cruises gratuities are as follows:
$17.50 per person, per day for Inside, Ocean View, and Veranda staterooms
$18 per person, per day for Concierge Class and AquaClass staterooms
$21 per person, per day for guests of The Retreat
However, if you book the Celebrity Cruises All Included price option, these gratuities are included.
Of course, if you would like to tip any crew members additionally for exceptional service, you can certainly still do so.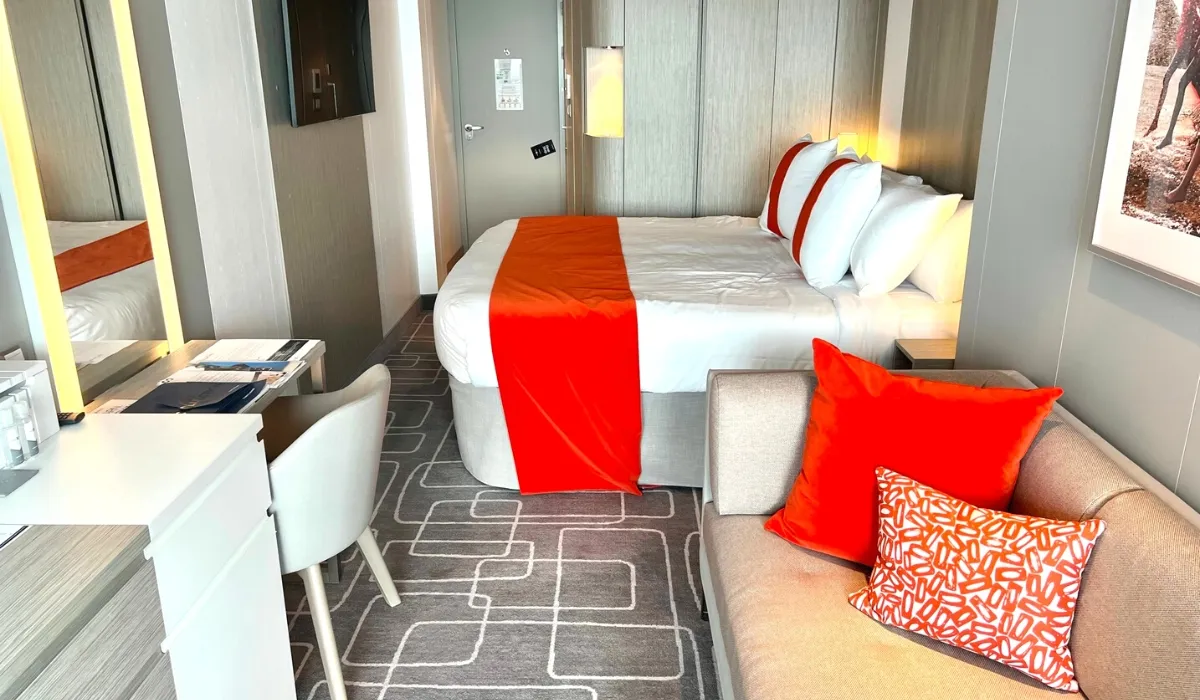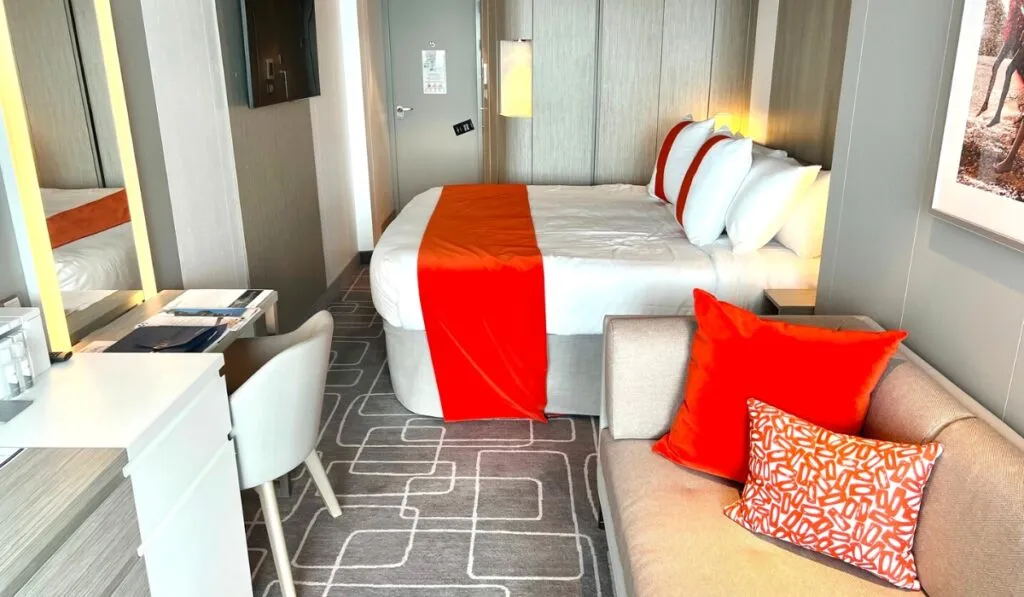 WiFi
You will need to purchase an internet package if you want to stay in touch with family and friends, as WiFi is not part of the base cruise fare.
Celebrity offers different WiFi packages at varying prices depending on your needs.
The Basic WiFi package is capable of surfing, email, and social media. However, it does not include streaming or use of technologies such as FaceTime. The Premium WiFi package includes the use of streaming apps. Both of these packages are unlimited and can only be used on one device at a time.
Pricing for Celebrity Cruises WiFi is as follows:
Basic WiFi for one device: $19.99 per guest, per day
Premium WiFi for one device: $34.99 per guest, per day
Guests should check their cruise planner as they can often score discounts when purchasing pre-cruise. Captain's Club loyalty members may receive discounts as well.
Are shore excursions included on Celebrity Cruises?
Your cruise ship will transport you to several exciting ports of call. Unfortunately though, Celebrity Cruises does not include any shore excursions as part of the base fare. These tours and additional experiences are available through the cruise line or through third party retailers at additional costs.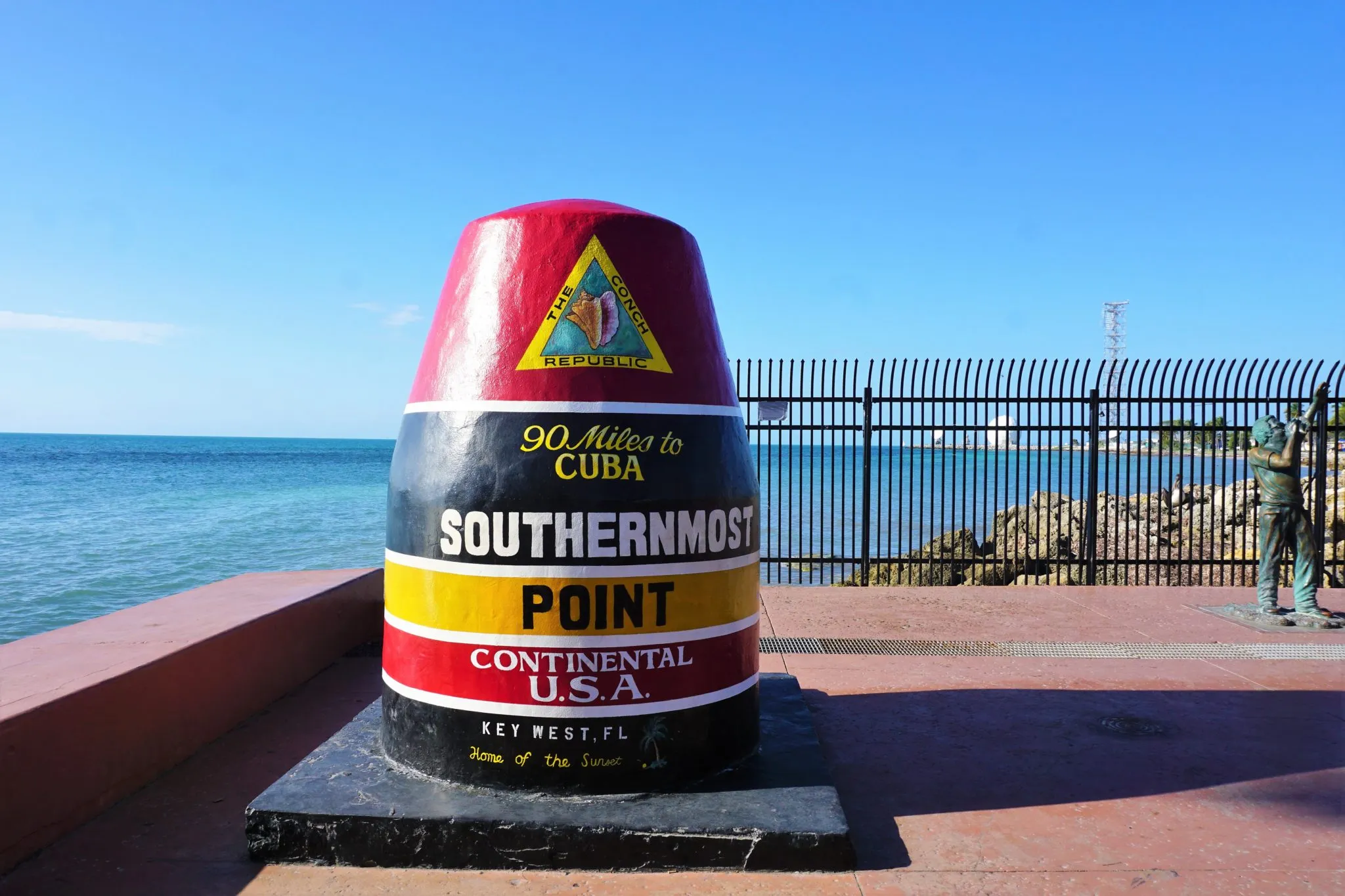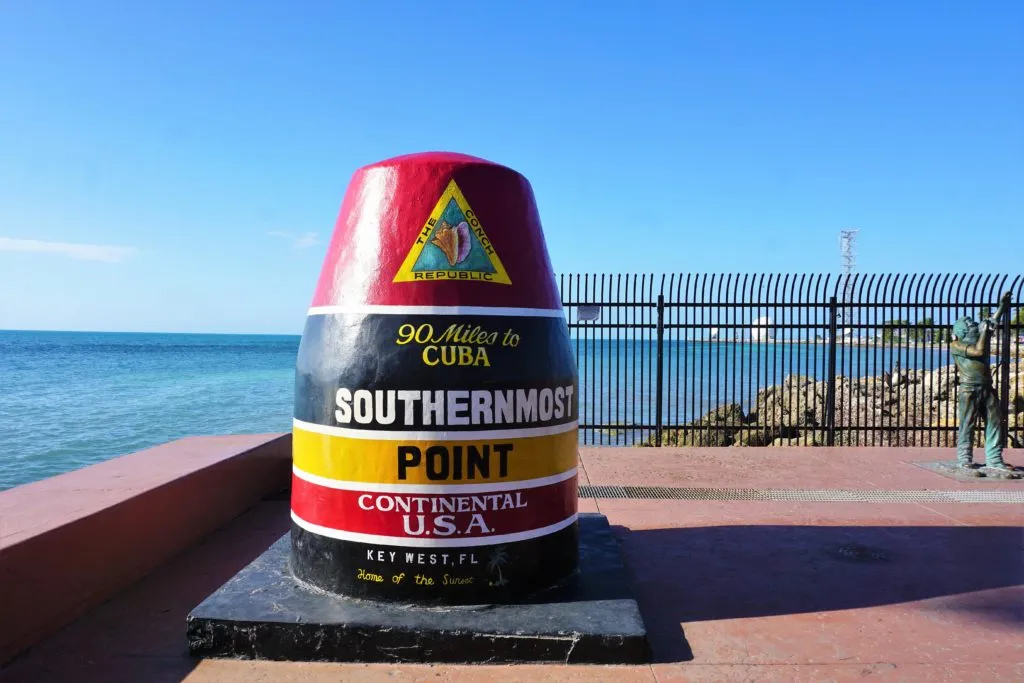 Shore excursions can range from inexpensive walking tours to several hundreds of dollars for unique experiences. These prices are also very dependent on destination, with Caribbean and Bahamas tours usually being cheaper. Alaska cruise excursions do tend to be among the most expensive.
Some Entertainment
While there are several included activities and entertainment, most Celebrity cruise ships offer additional classes and seminars that cost an upcharge. These include mixology demonstrations, food and wine pairings, hot glass classes, Bingo, and more. The costs for these optional experiences are $25 or more per person.
Spa and Thermal Suite
All Celebrity ships also offer a Spa providing a variety of services for additional costs. Guests can book these experiences, such as massages or salon services, pre-cruise or while onboard the ship.
Many ships also have a thermal suite. This area includes a selection of relaxing experiences such as saunas, steam rooms, therapeutic pools, and heated loungers.
Cruisers staying in Aqua Class suites will have unlimited access to the ship's thermal suite. However, all other cruisers will have to purchase a pass to access the thermal suite facilities.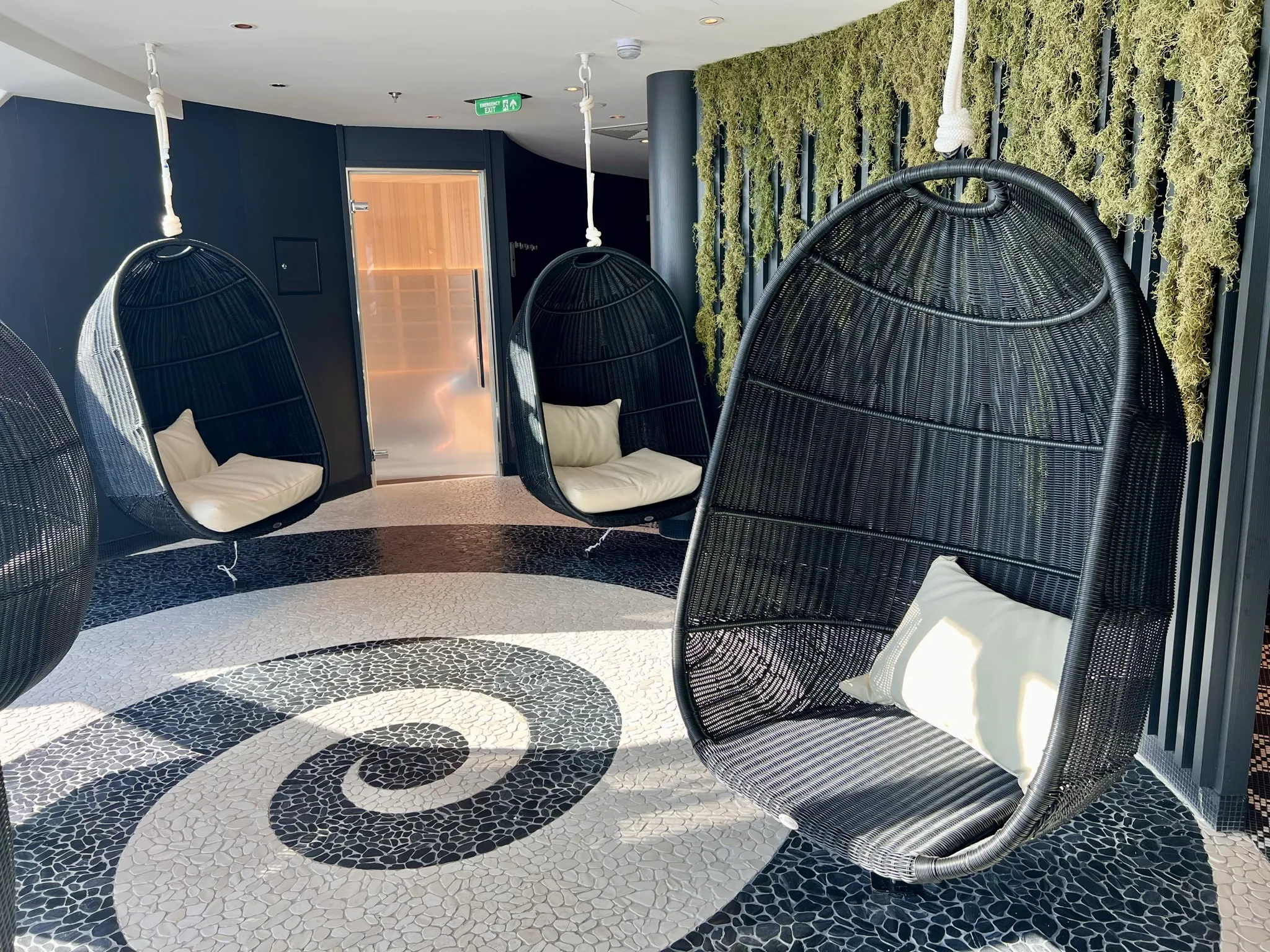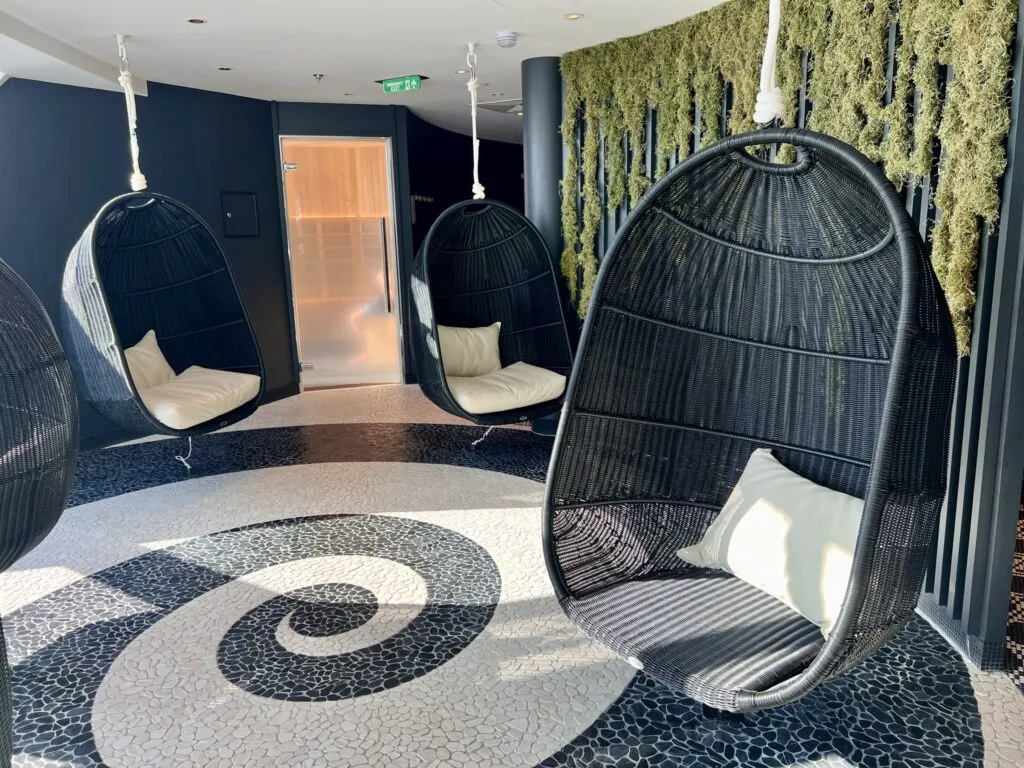 Other Add-Ons
Of course, any shopping in the retail stores onboard the ship or gaming in the casino are all at your own expense.
If you would like clothing washed or pressed, these laundry services will cost you extra money as well unless you have loyalty perks with the Captain's Club.
Likewise, photo packages, special celebration packages, and pre/post cruise travel expenses are not included in a Celebrity cruise.
Thus, when determining your cruise budget, you will need to account for expenses like airfare, a pre-cruise or post-cruise hotel, and transportation to and from the cruise terminal.
Is Celebrity Cruises All Inclusive?
As mentioned previously, when booking a Celebrity cruise, guests now have the option of a Cruise Only or All Included rate. The All Included rate makes your Celebrity cruise more all inclusive by adding additional perks to your cruise vacation.
What is All Included (Always Included) with Celebrity Cruises?
This new All Included pricing structure was formerly called Always Included.
The All Included rate includes (for most stateroom categories):
A Classic Beverage Package
A Basic WiFi package
Gratuities
All Included pricing applies to sailings booked and departing on or after January 09, 2023. Further, All Included is applicable to all stateroom categories including The Retreat. It is also available on most sailings except the Galapagos.
All guests in the same stateroom must choose the same rate.
Guests staying in The Retreat will receive a Premium Drink Package, gratuities, onboard credit, and an unlimited Premium WiFi package. 
Guests opting for this All Included price can pay to upgrade the Classic Beverage Package to a Premium Beverage Package for $24 per person, per day. Additionally, they can pay to upgrade the Basic WiFi to a Premium WiFi package for $15 per person, per day.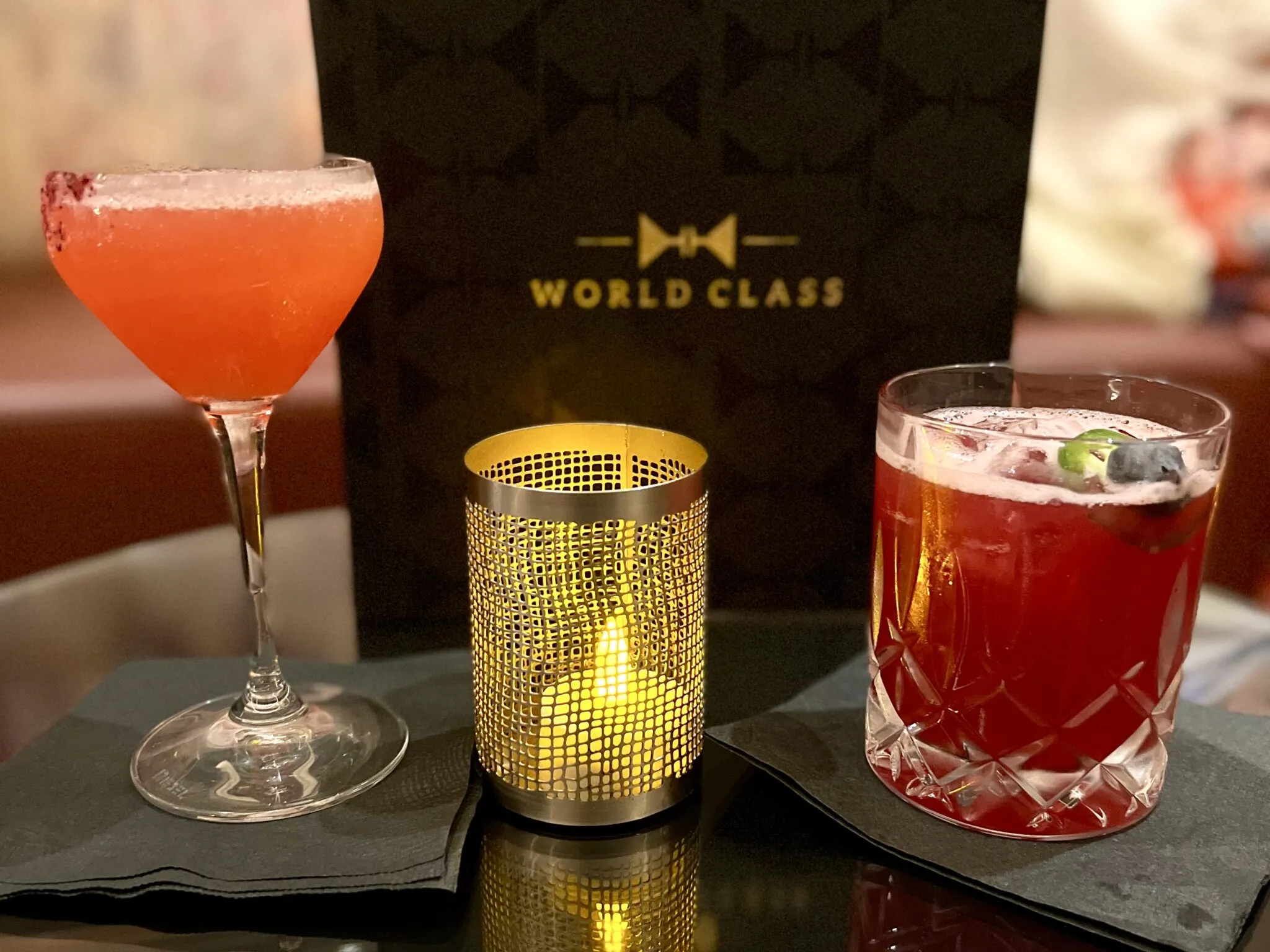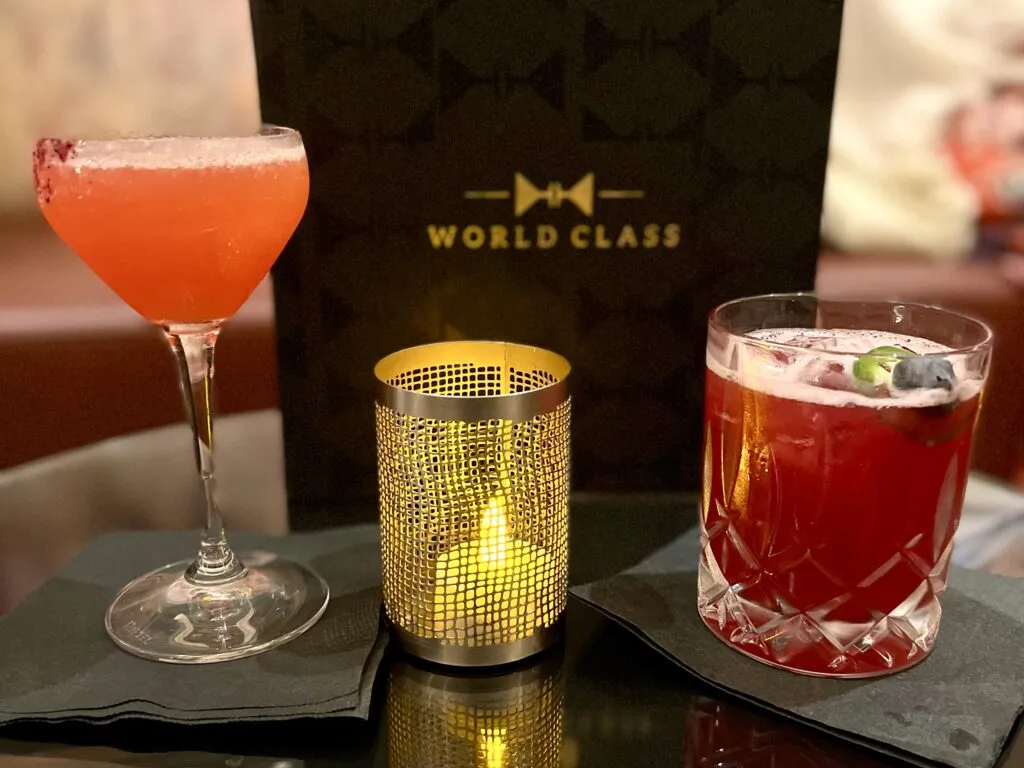 Is it worth upgrading to the Celebrity Cruises All Included price?
When considering this question, you will want to examine the cost for such included amenities.
Classic Beverage Package- $89 per person, per day
Basic WiFi Package- $16.99 per device, per day
Gratuities- $17.50 per person, per day for Inside, Ocean View, and Veranda staterooms, $18 per person, per day for Concierge Class and AquaClass staterooms, and $21 per person, per day for guests of The Retreat
It is also important to know the difference in price between the Cruise Only fare and the All Included price. During our recent search across various dates, ships, and cabin categories, it appeared the average price to upgrade from the Cruise Only to the All Included rate is about $80 per person, per day.
So, crunching the numbers, it's easy to see that if you plan to purchase a drink package on your Celebrity cruise, upgrading to the All Included package is a no-brainer. You will basically get the WiFi and gratuities for free. However, if you don't drink alcohol, then it probably does not make sense to upgrade. 
BOOK NOW: Get Deals on Your Next Celebrity Cruise!
Comments
Have you sailed with Celebrity Cruises? What are your thoughts about what's included in a Celebrity cruise (and what's not)? Drop us an anchor below to share your thoughts on upgrading to the All Included price.