Earlier this month, Norwegian Cruise Line was the first of the major cruise lines to release its new health and safety protocols that will be in place once cruising resumes. Today, the brand new cruise line, Virgin Voyages, announced its new health measures to create an even safer sailing experience following the pandemic.
The company's new Voyage Well program details health and safety protocols for before, during, and after the cruise that have been developed in conjunction with the help of an expert advisory group.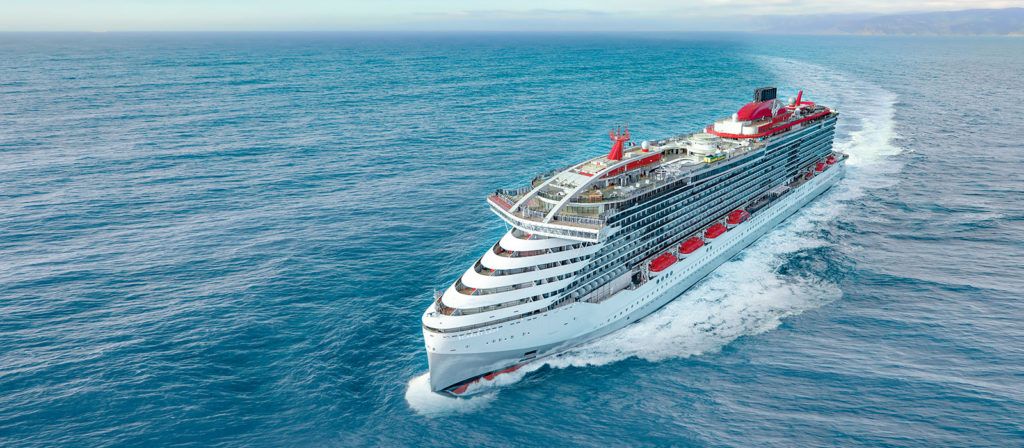 Pre-Cruise Measures
Virgin Voyages is currently offering a flexible cancellation policy called the Smooth Sailing Program. This program has temporarily moved final payments from 120 days to 60 days prior to sailing. It also allows sailors to cancel up to 48 hours prior to sailing and still receive a future voyage credit.
Further, there will be in depth pre-boarding health screens for both crew and sailors including the use of thermal camera technology to monitor temperatures.
Onboard Measures
Virgin Voyages will have increased sanitation measures in place onboard Scarlet Lady as well once she sets sail. This will include implementation of fogging and UV technology. All luggage and cabins will be fogged prior to sailors boarding the ship.
There will be increased hand sanitizing stations in all public venues, touchless faucets, and use of hospital grade disinfectants. All high touch points will also be cleaned with increased frequency.
Further, Scarlet Lady will provide 100% fresh air in all cabins and public venues with use of its HVAC system already in place. There will also be an air purification system in place that has been shown to kill 99.9% of viruses.
Not to mention, Virgin Voyages has a high percentage of balcony cabins allowing for even more fresh air.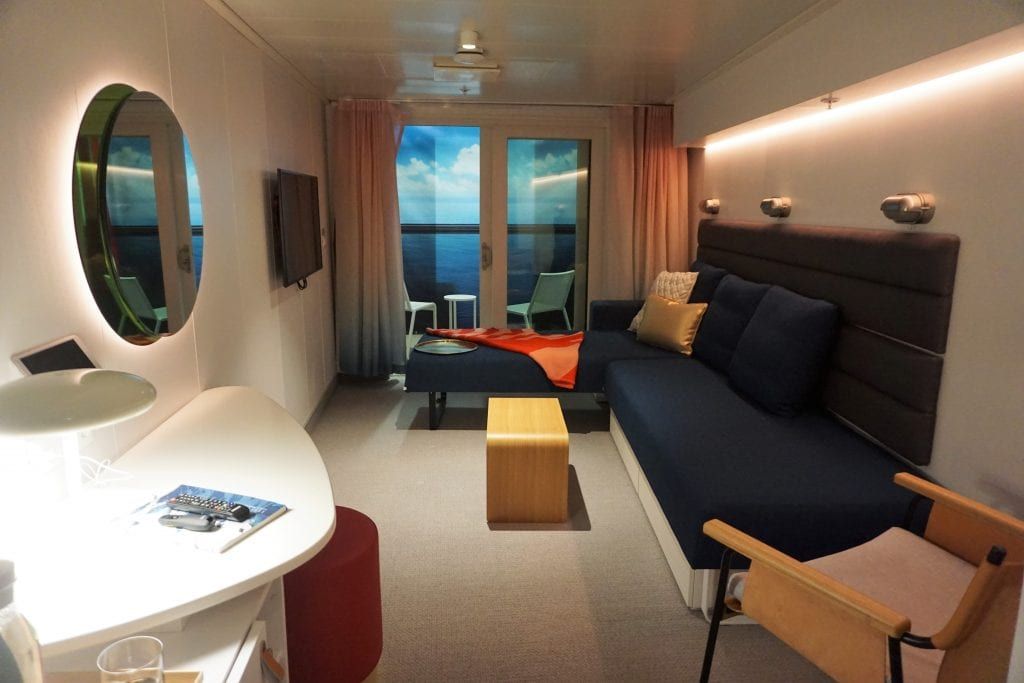 Related Post: Exclusive First Look at Virgin Voyages' Cabins
Social Distancing Measures
To allow for increased passenger space, Virgin Voyages will be limiting guest capacity on Scarlet Lady when she first sets sail. However, the cruise line did not provide an exact percentage.
The brand will also implement a virtual queue system for some entertainment, similar to what theme parks like Universal Studios have implemented.
Further, there will be seats left between parties at events and vacant tables between guests in dining venues. While the cruise line does not have large dining rooms or a buffet, it will also offer a delivery food service to further limit crowds. Using Ship Eats, sailors can get contactless pick-up or drop-off of food items. The Band, Virgin Voyages' version of wearable technology, also allows for contactless payment.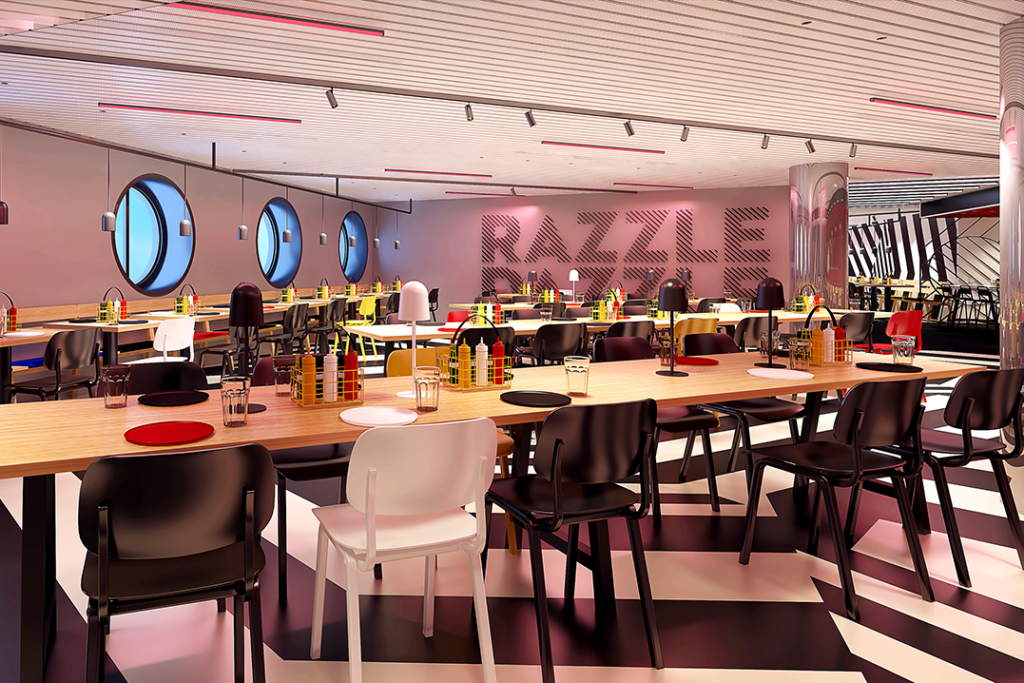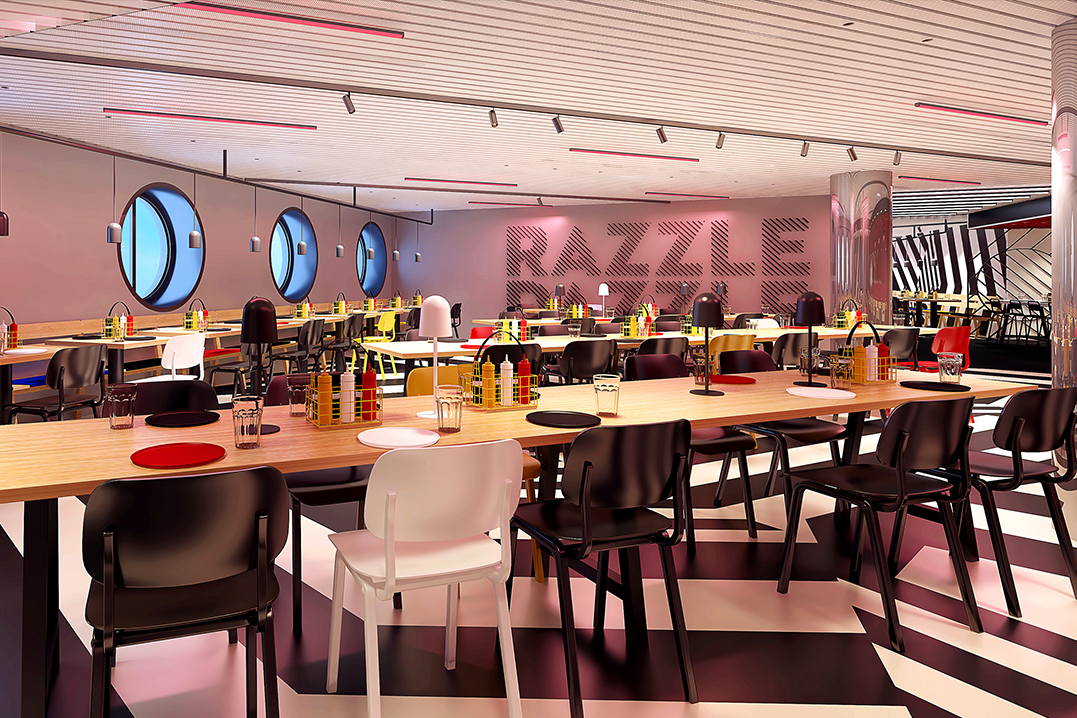 As the first cruise line to officially issue a statement on the need for guests to wear masks, Virgin Voyages states, "we follow the same guidance as is recommended on land — so if people are advised to wear masks there, we will do so at sea, as well".
Medical Protocols
Crew will be subjected to routine temperature checks and routine COVID-19 testing, as well as requiring the use of proper protection like masks and gloves.
Further, COVID-19 testing and any cold or flu-like symptom health screenings will be free of charge for both crew and sailors at the onboard medical facility.
Scarlet Lady will have increased PPE onboard, including ventilators, as well as isolation procedures for any impacted individuals.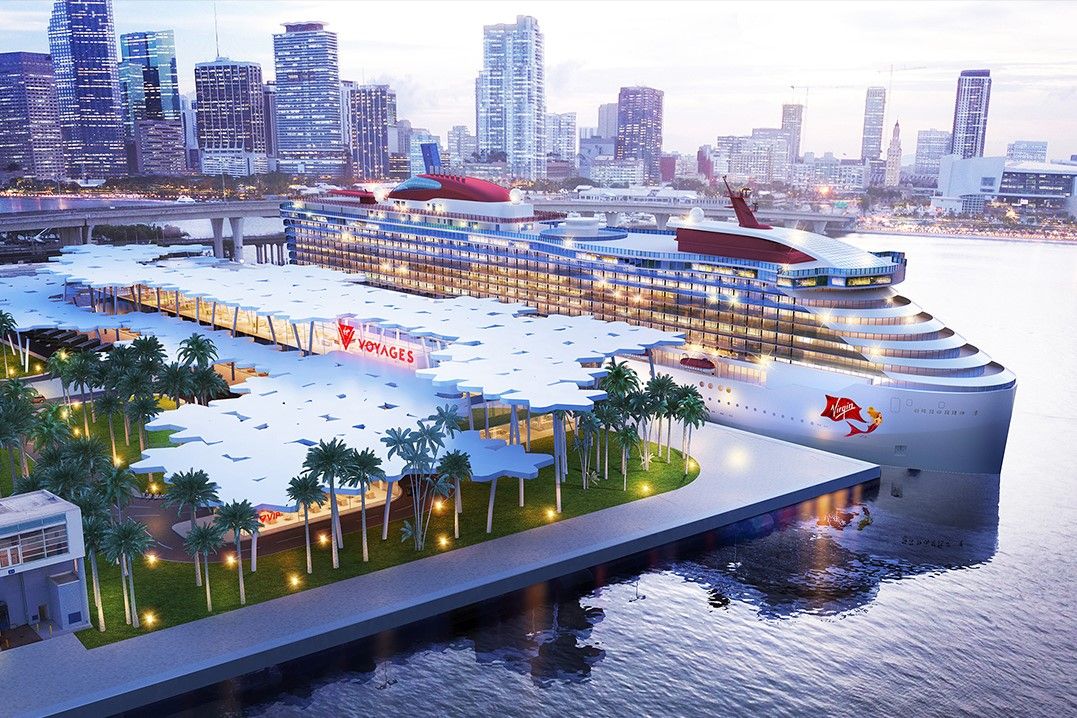 Post Cruise Measures
Virgin Voyages is aiming to set up a post-cruise notification system that will alert passengers if any sailors or crew have become ill within 14 days of departure. Through the use of ethical contact tracing and a health tracking app, sailors can be notified if they have come in contact with anyone who has tested positive for the virus on land or at sea.
Comments
What do you think of Virgin Voyages New Health Measures? Do these protocols make you feel safe enough to cruise again? Drop us an anchor below to share your thoughts on how the cruise industry is responding to COVID-19.