With cruises slowly resuming from various departure ports around the world, we have been fortunate to sail on three voyages with three different cruise lines so far. Of course, one of the biggest questions we have been getting is "Is it safe to cruise right now?".
With different departure ports and cruise lines, we have experienced a variety of situations and health protocols. So, we want to share our honest experiences to help you decide whether you should begin cruising again soon.
Is It Safe to Cruise Right Now? 
Vaccination Requirements
All of our cruises have had a vaccination requirement for adults 16+. Thus, one ship had 100% of passengers vaccinated, another 98%, and one 94% of passengers all receiving two doses of the vaccine at least two weeks prior to the sail dates.
This vaccination requirement for all adults made us feel very safe. At this time, we would only sail with a cruise line that has such a requirement.
All crew have been vaccinated as well. Though, Viking's staff members have only received one dose so far.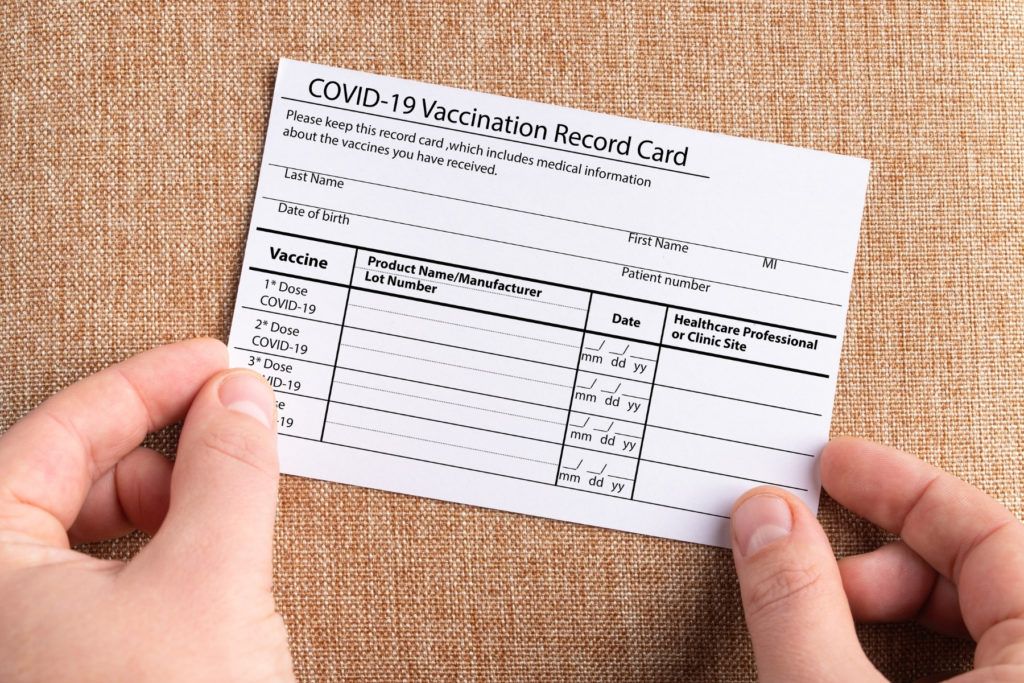 Further, the cruise lines are requiring cruisers to provide proof of vaccination either ahead of time or at the port. In Florida, showing proof is voluntary given current laws. Though, those who decline will be subject to additional protocols.
Viking utilized VeriFly technology. This third-party app independently verifies your vaccination status. We completed this requirement 10 days before our sailing. Still, the cruise line does ask for a physical copy of your vaccine card at embarkation as did our other two sailings.
EXCLUSIVE SAVINGS: Score the Lowest Fares on Your Next Cruise
Testing of Passengers
Cruise lines are screening all guests for symptoms pre-cruise. Some cruise lines are going one step further and testing all passengers, regardless of vaccination status, at embarkation.
Our Adventure of the Seas cruise departed from the Bahamas. On this cruise, we were tested prior to boarding the ship as well as in advance of our disembarkation. Our Viking Sky cruise employed Viking's health and safety protocols which include daily testing via saliva samples.
While our Celebrity Edge cruise did not complete testing, the cruise line does have the ability to test symptomatic passengers.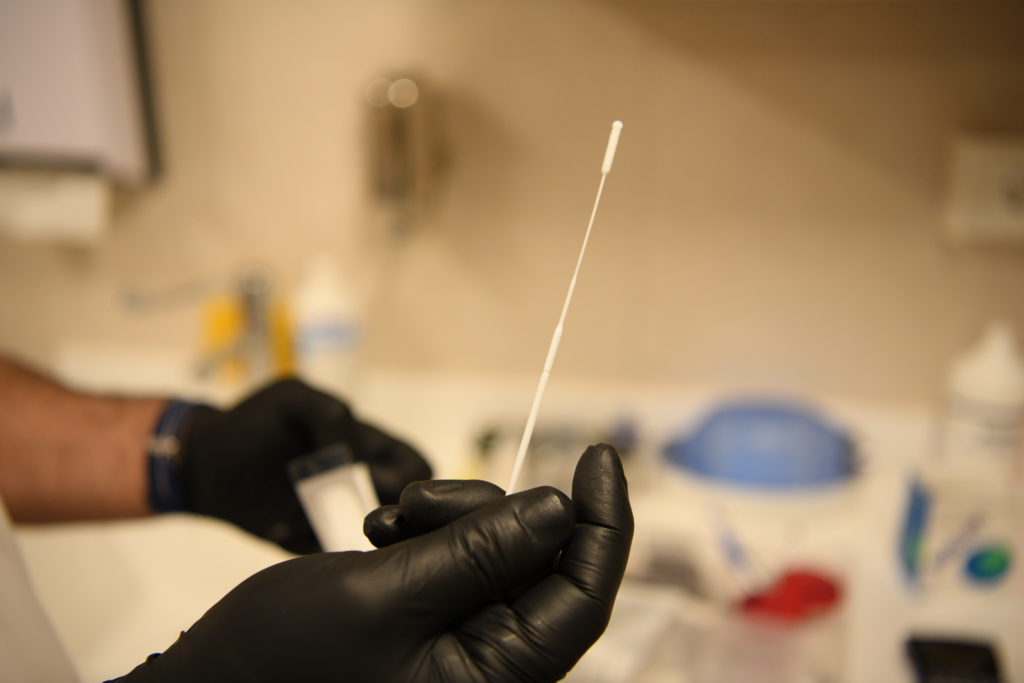 Further, there are more stringent testing protocols in place for unvaccinated passengers. For unvaccinated minors, testing will be completed on embarkation day and prior to disembarkation.
Those who are eligible but choose to sail unvaccinated will be subject to additional testing at their own expense.
We believe that these additional protocols make cruise travel very safe right now.
Pre-Cruise Requirements
For all cruise lines, the health and safety protocols begin before you even step foot on the cruise ship. These precautions vary by cruise line and destination.
Before making your final payment, make sure you understand the requirements for your sailing. If you don't feel comfortable with the protocols, for whatever reason, contact the cruise line to re-book.
For some sailings, you will need to complete online health forms anywhere from 24 hours to a week before your cruise. Some cruise lines will also require you to load a digital copy of documentation, such as your vaccination card.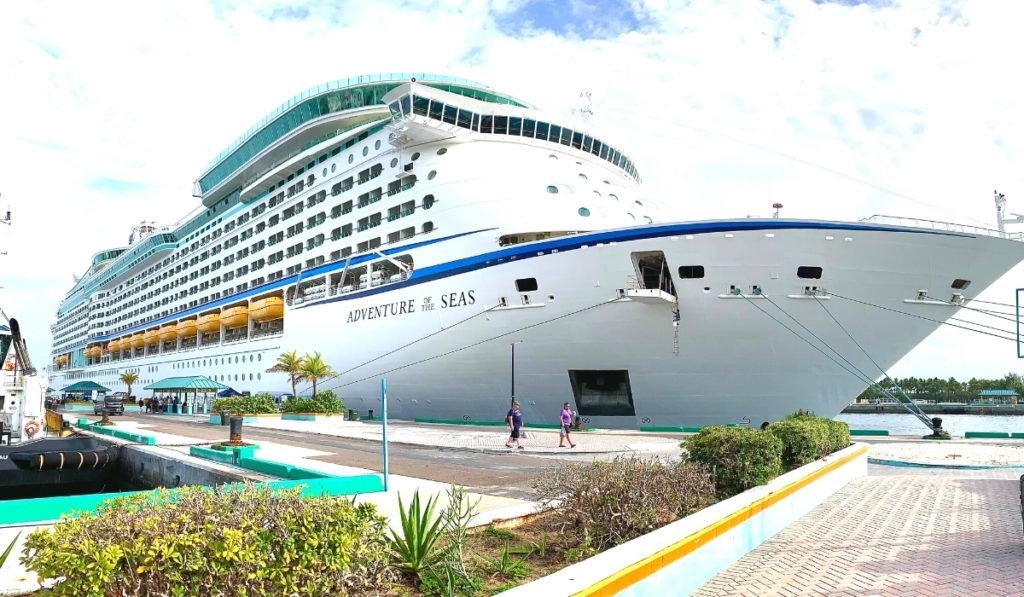 Foreign destinations might require a travel visa or pre-arrival registration. For our Adventure of the Seas Bahamas cruise, travelers needed to apply for a Bahamas health visa before arriving in the country for a cost $40. For our Viking Iceland's Natural Beauty cruise, the country's pre-arrival registration needed to be completed within 72 hours and did not have any additional costs.
Embarkation
Staggered embarkations are another health and safety protocol that all cruise lines are implementing. For the most part, this includes assigned boarding times and pre-cruise processes to speed up the check-in in the terminal. 
Every cruise line's embarkation has required individuals to wear a mask while in the terminal building and throughout the boarding process as well.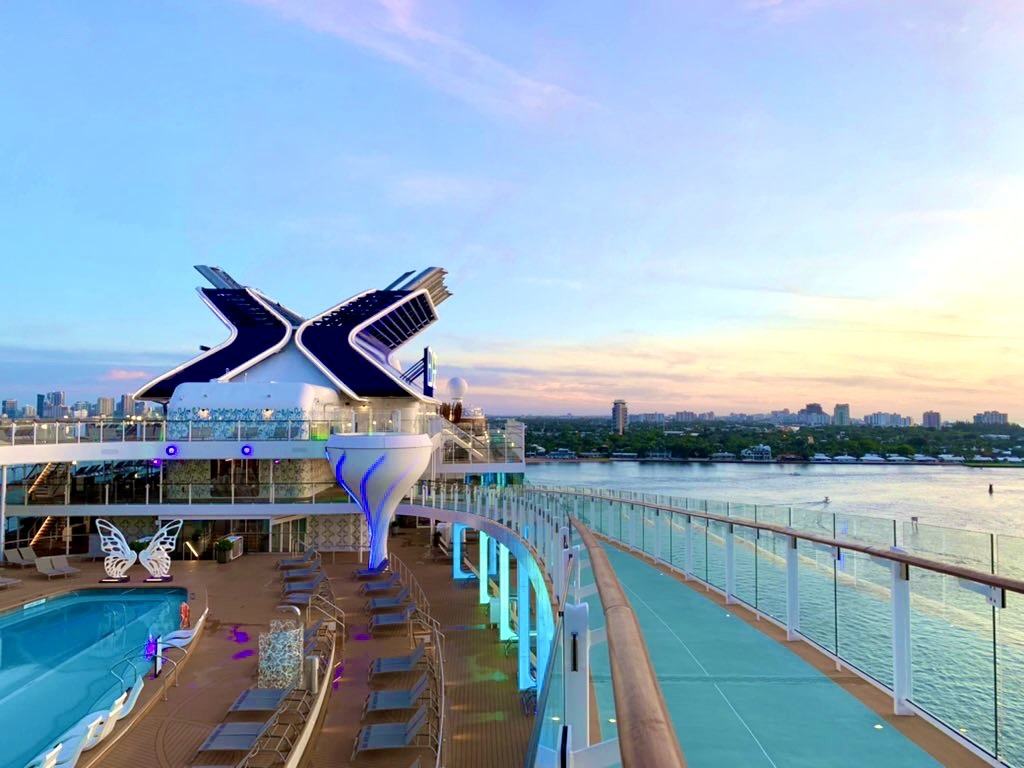 Other changes to embarkation include modified muster drills. On two of our cruises, there was a virtual muster drill.
This new technology allowed us to complete many elements of muster on our phones (or stateroom televisions). Then, we simply stopped in at our muster station to check-in and review a few of the safety procedures.
This virtual muster is a vast improvement to the previous safety drill setup with zero crowding.
While Viking did not have a virtual muster, guests completed the process on a rolling basis as soon as they embarked the ship. After a quick check-in at the muster station, the reminder of the process was completed on the stateroom television.
BOOKING BONUS: Get Exclusive Perks When You Cruise This Year!
Wearing a Face Mask
All three cruise lines required crew to wear facial coverings. We think this precaution makes sense right now given that staff interact with many passengers on a weekly basis.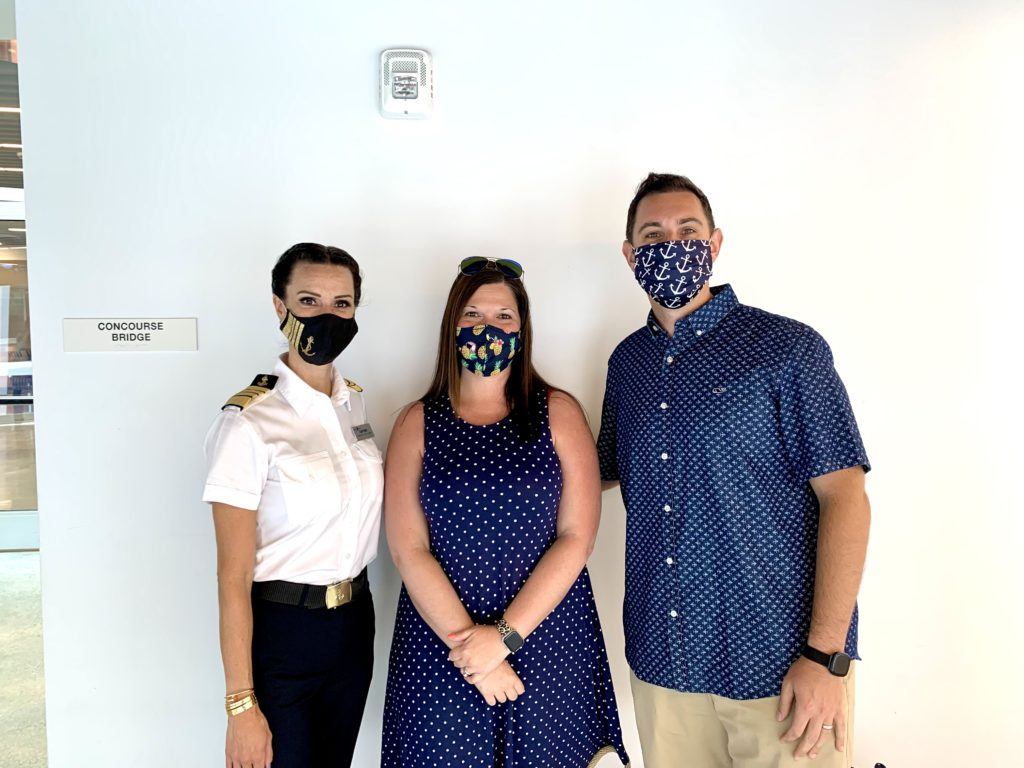 When it comes to face masks for guests, this policy does vary. Of our three cruises, only one cruise line required vaccinated guests to wear masks on the ship.
Viking Sky required facial coverings when moving around the ship on the indoor decks. Cruisers could remove masks once seated.
This was in contrast to Adventure of the Seas and Celebrity Edge where face masks were not required for fully vaccinated guests.
Royal Caribbean did require all unvaccinated minors to wear masks. While on Celebrity Edge, facial coverings for kids were a recommendation.
On other cruises from the United States where the vaccination threshold of 95% is not met, cruisers (both vaccinated and unvaccinated) also need to wear masks when moving about the ship.
Social Distancing on Cruises Right Now
With reduced capacity on all cruises, social distancing has naturally occurred. Our three sailings have consisted of anywhere from 27% to 75% capacity.
Lines at popular venues like bars and buffets are short. Getting seats at the theater or your favorite lounge isn't a problem, Want a prime deck chair on a sunny sea day? It's all yours!
On some level, we love cruising even more right now as the passenger counts are so low! With hardly any crowds, we certainly feel safe on a cruise.
Depending on the cruise line, the formal restrictions to encourage social distancing vary greatly.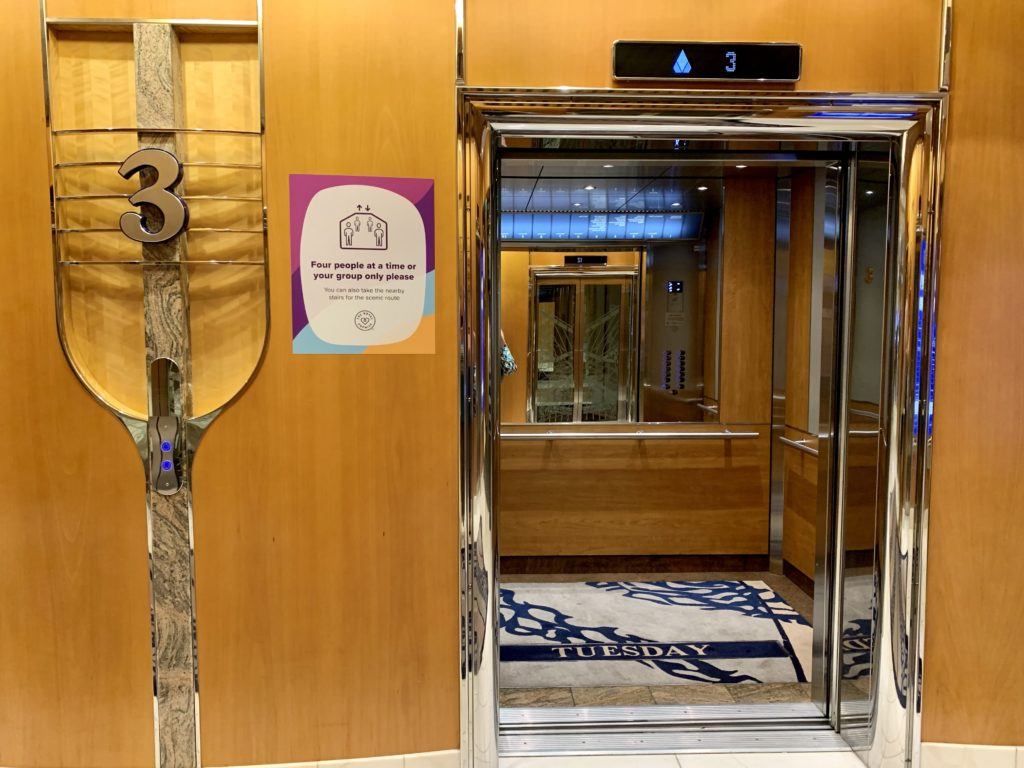 For us, the most extreme changes were on Royal Caribbean's Adventure of the Seas. The ship blocked off several tables and chairs at all lounges, restaurants, and bars. The capacity of the theater and Studio B was 25%.
Viking was a bit inconsistent as some tables and chairs were blocked off at bars and lounges, but not in restaurants or the theater. On our Celebrity Edge sailing, there were no formal social distancing measures in place.
At some level, we feel spoiled sailing at such a reduced capacity. Eventually, we will need to get comfortable again with crowds and lines once mega-ships begin sailing with thousands of guests.
Additional Health and Safety Measures
Along with the above-mentioned protocols, all the cruise lines are implementing even more procedures to keep us safe on a cruise.
While we have always felt cruise ships were safe, the lines have increased routine cleaning and sanitation efforts. Many have also improved ventilation systems and offer additional hand sanitizing stations and cleaning wipes throughout the vessel.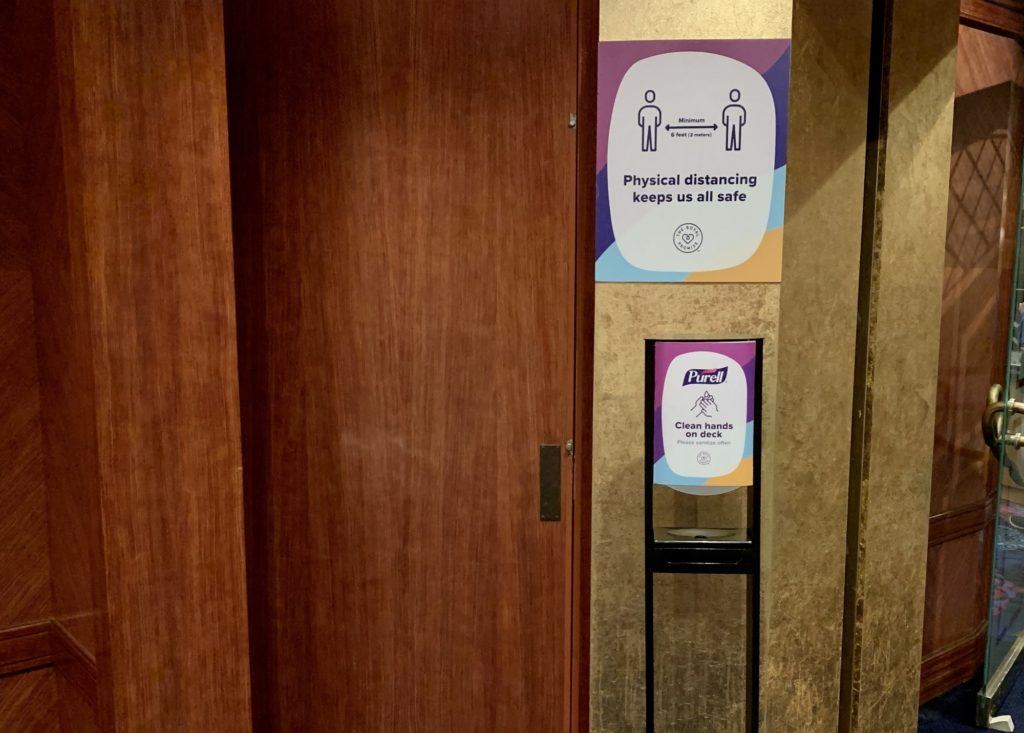 These small changes do not impact the cruise experience in any way.
Shore Excursion Protocols
Another variable aspect of cruising right now are the protocols at each port of call.
When it comes to keeping cruisers safe while ashore, the cruise lines have different protocols depending on the local health conditions and requirements.
For several stops, like the Bahamas and Mexico, we had to wear masks when ashore. For the most part, this was due to the local health regulations not the cruise line. While other destinations like Iceland have completely lifted COVID restrictions. Yet, Viking still required face masks on tour buses.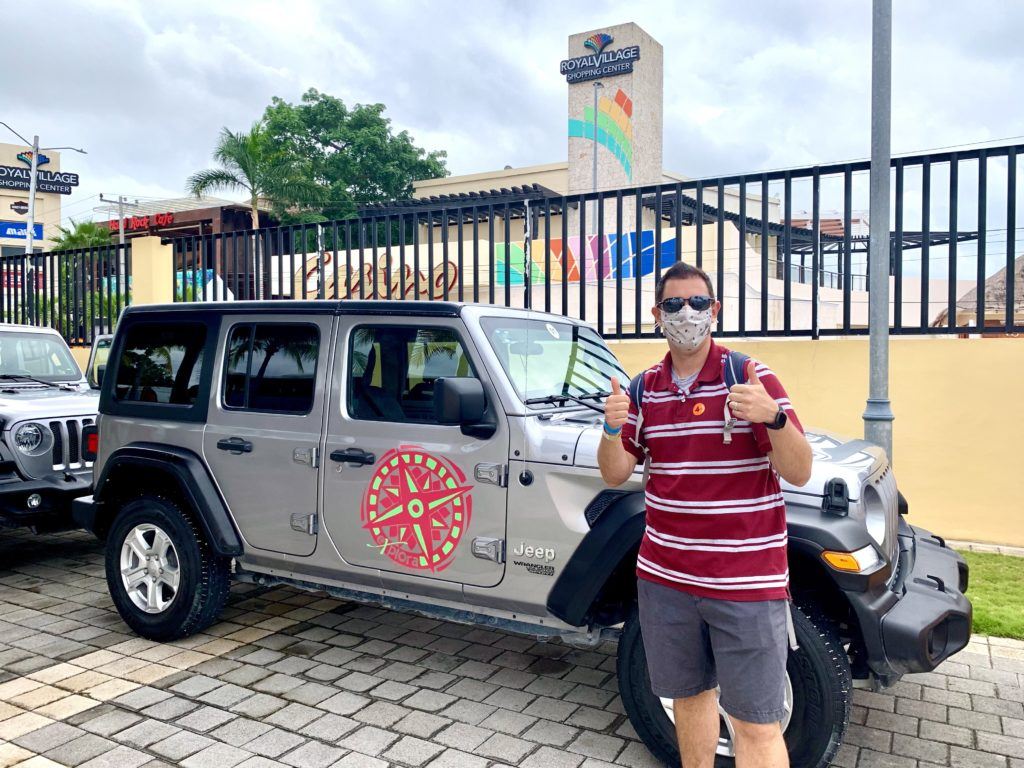 Also, you will need to check with your cruise line about shore excursion requirements. At some destinations, the cruise lines may allow independent explorations while some may only allow you to go ashore on cruise-sponsored shore excursions. This tends to be the most fluid protocol and can change at any time.
If this possible restriction will hinder your cruise experience, then you might want to wait a bit to cruise.
Related Post: What It Is like on Viking Cruises Right Now
Why We Feel Safe Cruising Right Now
With three cruises in the books, and gearing up for number 4 this weekend, we feel it is completely safe to cruise right now.
While protocols differ between cruise lines and destinations, nothing we have experienced so far had us questioning our personal health or safety.
Even when we had a positive case on Viking Sky, the situation was handled swiftly. The cruise line's mix of contact tracing, face masks, and daily testing had us resting easy during the trip. The vaccinated, asymptomatic individual was quarantined and contact tracing revealed no further cases.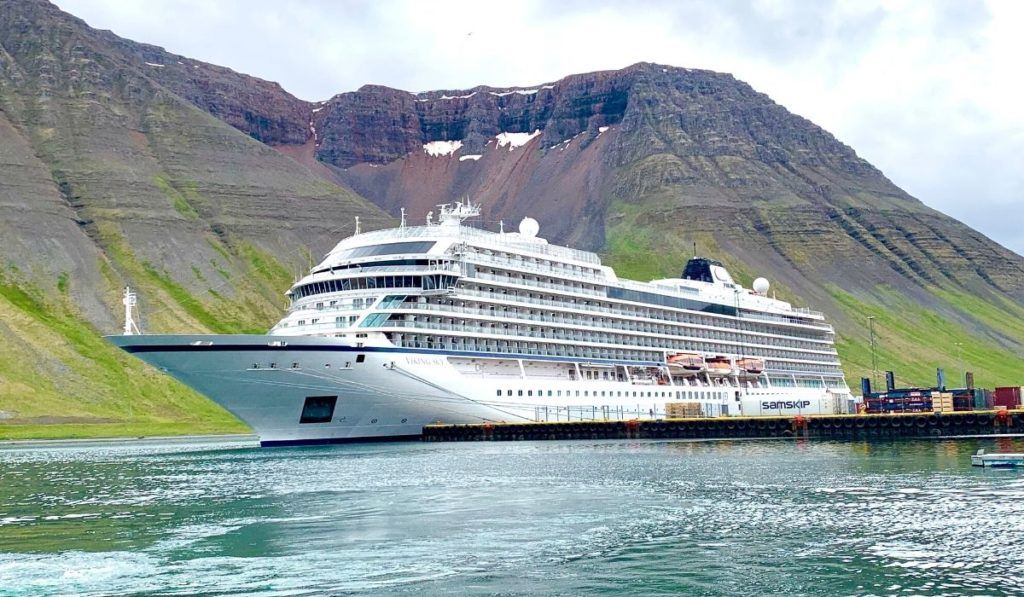 Whether you think it is safe to cruise now is a personal choice. You will need to weigh the health and safety protocols with your own comfort level.
Further, you will need to determine if you are willing to comply with such measures. Are you willing to potentially wear a mask? Are you willing to complete extra paperwork or pay additional fees for travel documents?
Reviewing the regulations of ports of call should also inform your decision about cruising right now. Are you okay if can't explore on your own? Will you be upset if there is a last minute itinerary change?
Once you have weighed the pros and cons, then you can decide if you're ready to cruise in summer 2021.
The key to cruising right now is being flexible. The cruise lines are doing their part to protect guests, crew, and shoreside destinations. Now, we as cruisers need to do our part to ensure a successful resumption of cruising.
Comments
Do you think it is safe to cruise right now? Will you be cruising this summer? Drop us an anchor below with your upcoming travel plans.