Since the announcement of Celebrity Cruises' newest ship, Celebrity Edge, we had been looking forward to testing out this brand new class of ship. We began planning this cruise over a year and a half ago, and of course, we had some pretty high expectations for this innovative new vessel. After sailing a 7-day Western Caribbean cruise, we are back with our Celebrity Edge ship scorecard. Continue reading to see if the ship met our high expectations.
Celebrity Edge Cruise Ship Scorecard Review
Embarkation/Disembarkation
Met Expectations
The new terminal in Fort Lauderdale is beautiful. It offered easy embarkation, with the entire check-in and security processing taking just over 5 minutes. The same held true for disembarking 7 days later, as we were from room to taxi in less than 15 minutes.
Tendering in Grand Cayman on the other hand was not as smooth as we hoped. The Magic Carpet and Destination Gateway did not live up to our expectations. While the tender boats themselves were definitely an upgrade, they were no match for the choppy seas, making the tendering process even longer than typical.
Pool Deck
Met Expectations
Given the size of the ship, it is surprising that there are only two pools, with one of them being located indoors in the adult only Solarium. The main pool is on the spruced up Resort Deck.
During our cruise, we found that there was plenty of space to go around for all cruisers wanting sun time despite there being only one outdoor pool. There are also two martini-shaped whirlpools on the resort deck. These provide more options for cruisers looking to relax on sea days.
With loungers located on both sides of the pool on deck 14 and starboard side on deck 16, we never had too much difficulty finding a seat even on sea days. Not to mention, the butterfly wings also make for a nice photo-op!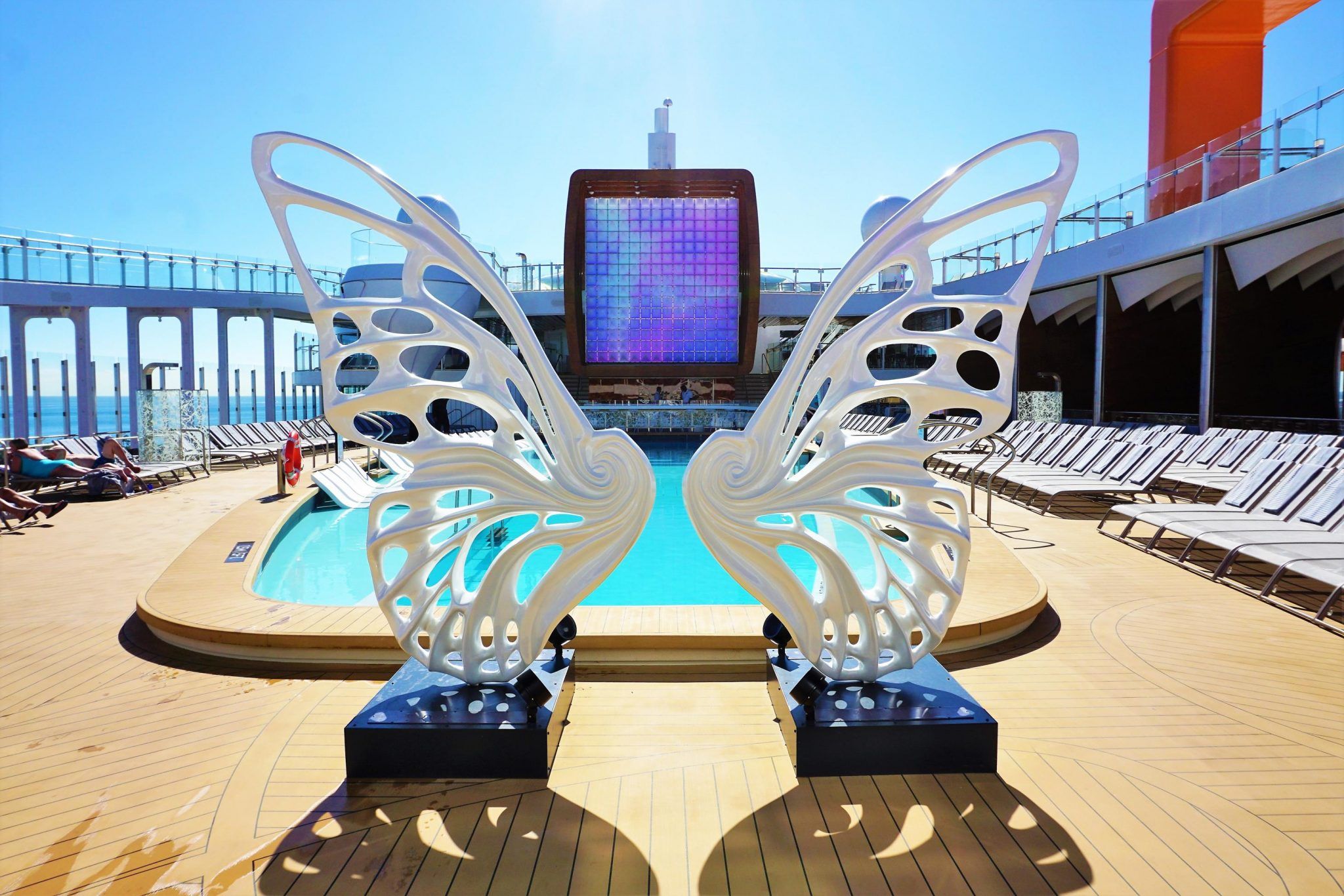 Related Post: Guide to Celebrity Cruises Ship Classes
Sports Deck
Not Applicable
Service
Exceeded Expectations
In our opinion, Celebrity Cruises has always offered some of the best service of the major cruise lines. Being a new ship, we were skeptical that the level of service we have come to love and appreciate would be delivered. We are happy to report that despite the changes and new options offered on this new class of vessel, service remains stellar with friendly bar servers and waitstaff and timely room attendants.
Even with the new Celebrity Select Dining, there were never issues. We are glad to see that this was one area the company did not sacrifice on the new ship.
Related Post: Guide to Celebrity Cruises Drink Packages
Daily Activities
Met Expectations
Prior to our cruise, we had read reviews that were reporting lack of activities during the day. With only two sea days, we found plenty of things to do throughout the ship. There are different areas, like Eden and the Rooftop Garden, which offer at your leisure games and puzzles to play. We really enjoyed the Rooftop Garden! The Club also had board games and Xbox to play at various times.
There were also many Celebrity Life activities like trivia, dance classes, arts & crafts, movies on the big screen, and new additions including our favorite the tabletop maze (an escape room type experience), a laser maze, and even archery!
Of course, there were also for-fee activities like Deal or No Deal, tastings, and more.
Main Dining Room
Exceeded Expectations
Originally, we had traditional dining booked for this trip. When Celebrity Cruises revealed that there would be four main dining rooms, each with an exclusive menu, we opted to switch to the new Celebrity Select Dining.
With Celebrity Select Dining, you can make reservations at any of the 4 restaurants pre-cruise or just walk up whenever you want to eat. Any worry that we had about this new dining concept was quickly erased by night two.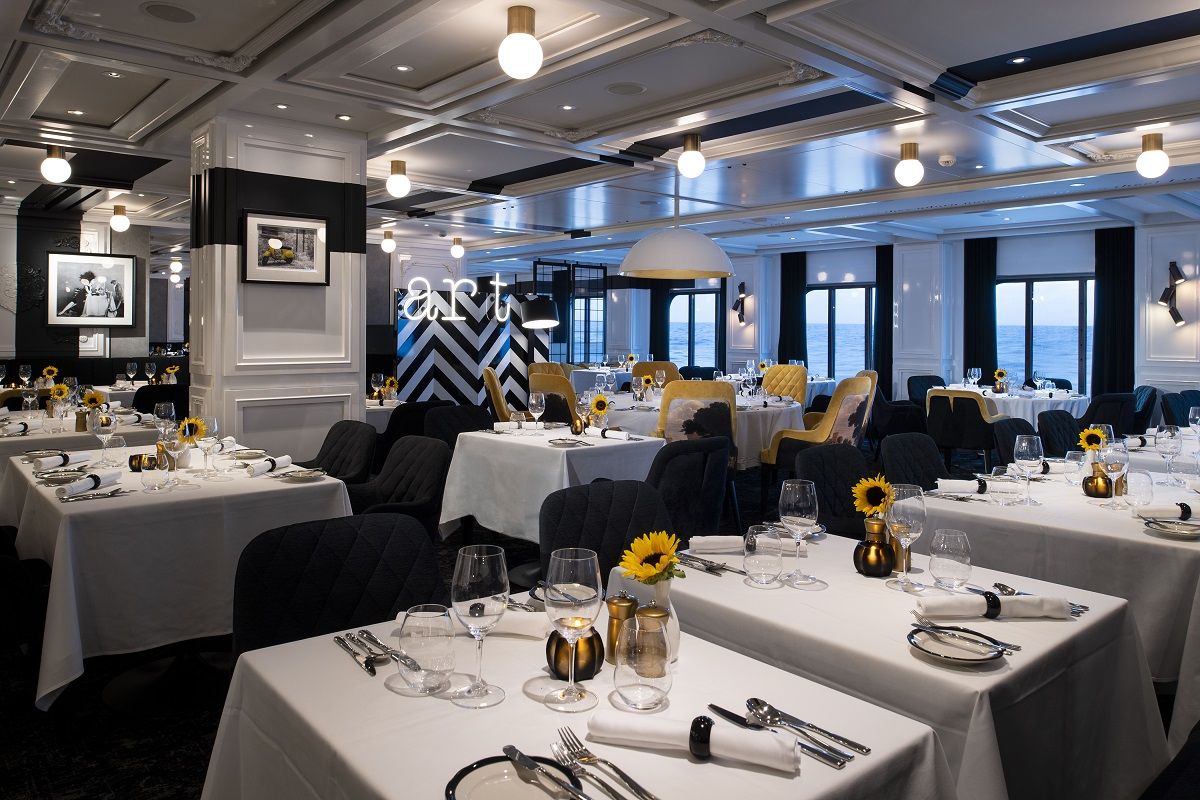 The food was still leaps and bounds above other MDR food, and service, while perhaps not as personable as traditional dining, was still timely and attentive. We never encountered any long lines or wait times either.
Kudos to Celebrity Cruises for attempting something new and having it work right out of the gate. It was nice to have different restaurants with unique decor and atmosphere while still receiving impeccable service.
Related Post: Celebrity Edge Dining Guide
Specialty Dining
Met Expectations
There were several new specialty dining options on the ship. So, we made it our mission to test out many of them during our cruise. We thoroughly enjoyed our meals and service at Fine Cut Steakhouse; however, we decided to cancel our Eden Restaurant reservation after reviewing the menu that was heavy on seafood.
We were very happy that we kept our Le Petit Chef and Friends reservation. This digitally enhanced dining experience had some of the best food on the ship, and it is something that we would definitely do again on another Celebrity ship.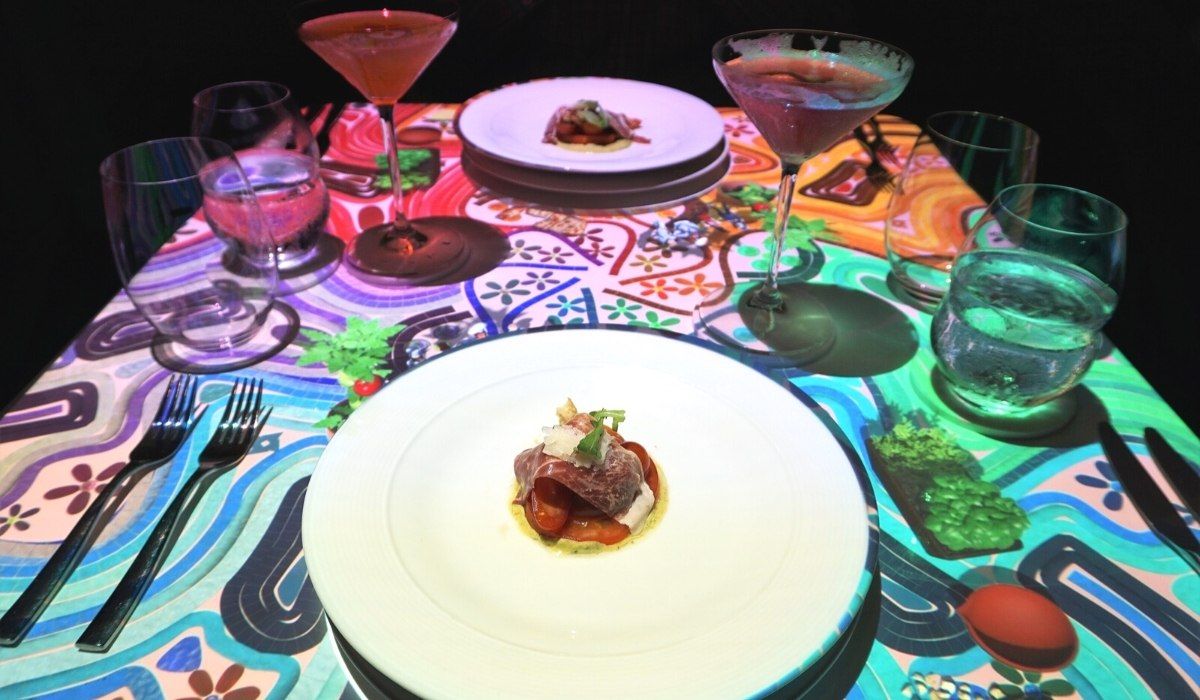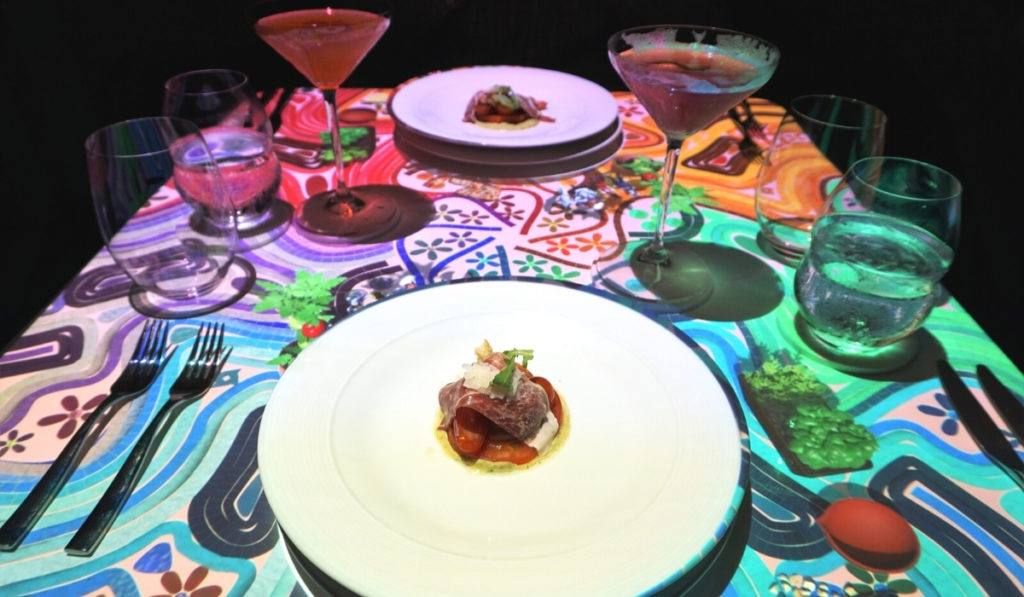 While we did enjoy the breakfast and lunch at the new Le Grand Bistro, we believe the pricing needs to be reworked. The same goes for the Rooftop Garden. This perfectly situated outdoor restaurant had inconsistent food, along with a hefty cover charge of $45 for BBQ dinner.
Casual Eats
Met Expectations
Celebrity Cruises has always offered a better buffet experience than other brands in our opinion. While not huge fans of this style of dining, the Oceanview Café on Celebrity Edge was a good size, well laid out, and delivered a large variety of fresh options for breakfast and lunch. We did not eat dinner here, so can not comment on that.
The new Eden Café was also a nice alternative for breakfast and lunch offering a limited menu of sandwiches and other quick-service items. We liken this venue to the Park Cafe on Royal Caribbean ships. However, it was not open nearly enough.
Along with the above mentioned casual dining spots, there were also small bites at the Spa Café and burgers and fries at the Mast Grill.
Related Post: Everything Included on Celebrity Cruises
Nighttime Activities
Met Expectations
Each night of the cruise, there was a pretty standard list of activities. In the main theater, there was an early and late show each evening. There was also a game show occurring in the Club most evenings around 8 pm, with our favorites being the Yes or No and Caption That! game shows.
After the main theater show, there was usually live music throughout the ship, a movie under the stars, or a themed party, including the Silent Disco on Nights 3 and 7 and the Resort Deck Nocturnal "white party" on Night 5.
There was also late night comedy on two occasions, Revelation at Eden performance art, and a Live at the Club "talk show".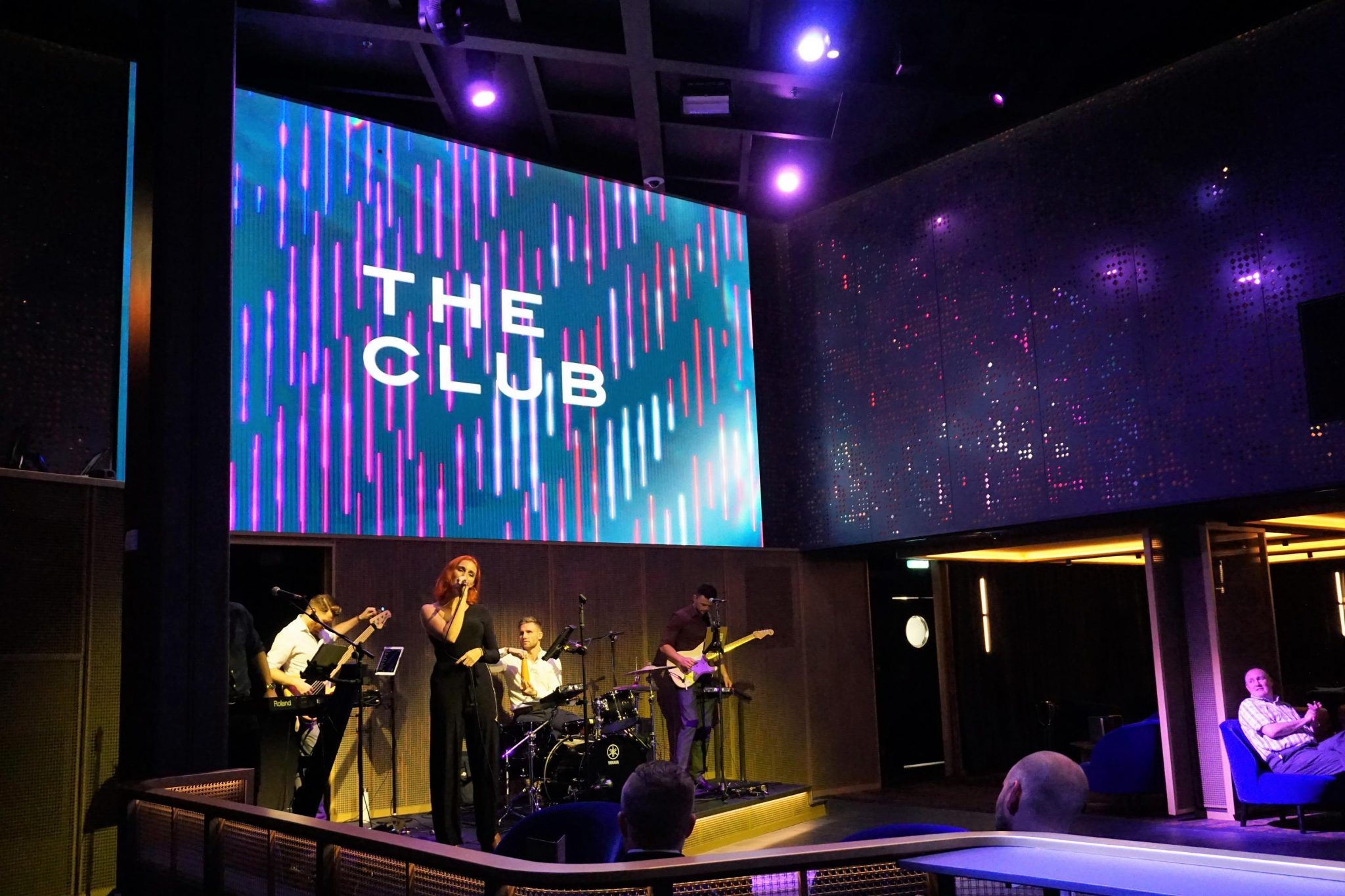 During our cruise, the advertised themed parties Hypno and Andromeda did not occur. We are not sure if there was a scheduling issue or if the ship is already phasing out those activities. While most nighttime activities end between 11 pm and midnight, there is always a late night DJ.
Signature Entertainment
Met Expectations
Perhaps the most ambitious change on this new class of Celebrity ships was the entertainment. Celebrity Edge boasts a newly designed main theater with high definition, panoramic LCD screens and a circular stage offering more engaging possibilities than a typical theater setup.
Along with three new signature production shows, there were two new headliner productions and two traditional headliner acts which were both comedians on our sailing.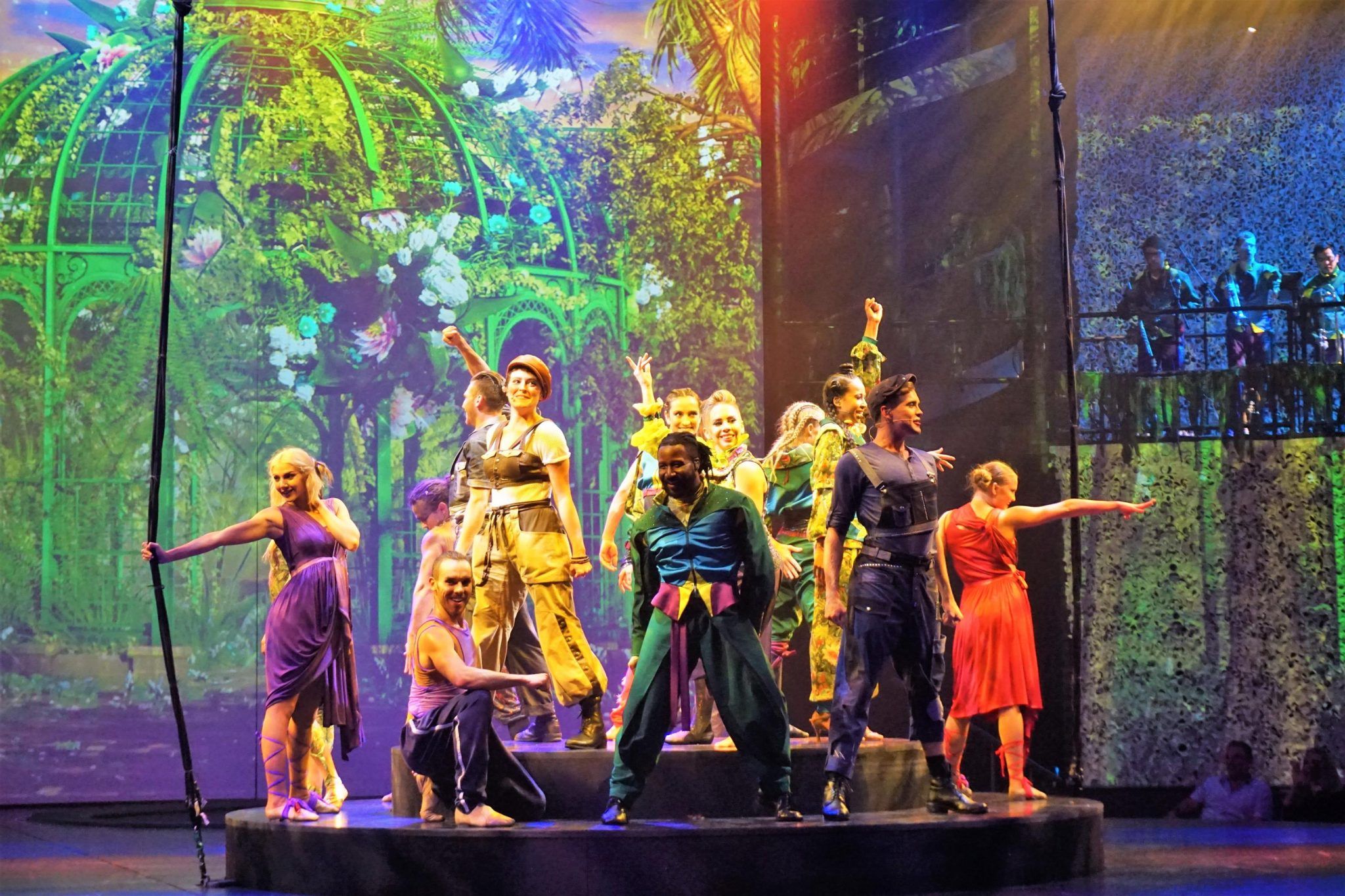 The three new production shows created specifically for Celebrity Edge were Kaleidoscope, The Jewelry Box, and A Hot Summer Night's Dream. These shows ranged from entertaining, to average, to sort of cheesy.
A Hot Summer Night's Dream was a nice mix of singing and acrobatics, all enhanced by the stage and digital screens. The two headliner shows were The Purpose and Hype. Both performers were extremely talented, but Hype just seemed more fitting for a cruise ship.
Like anything new, it takes some time to adjust, so we applaud this attempt at offering a variety of new, cutting edge theater acts.
Bars and Lounges
Met Expectations
This category was difficult to rate. Given the size of the ship, we felt that there should have been a few more diverse bars and lounges. In fact, there are actually fewer bar options than there are on the smaller Solstice-class ships.
On the other hand, we agreed that the bars and lounges on Celebrity Edge were nice enhancements from similar venues on the line's other ships.
The centrally located Martini Bar with its large art installation was the place to be during the evenings, so the extra space was a welcomed addition. The Club boasted a specialty cocktail menu and unique entertainment each night of the cruise. We really enjoyed both of these venues.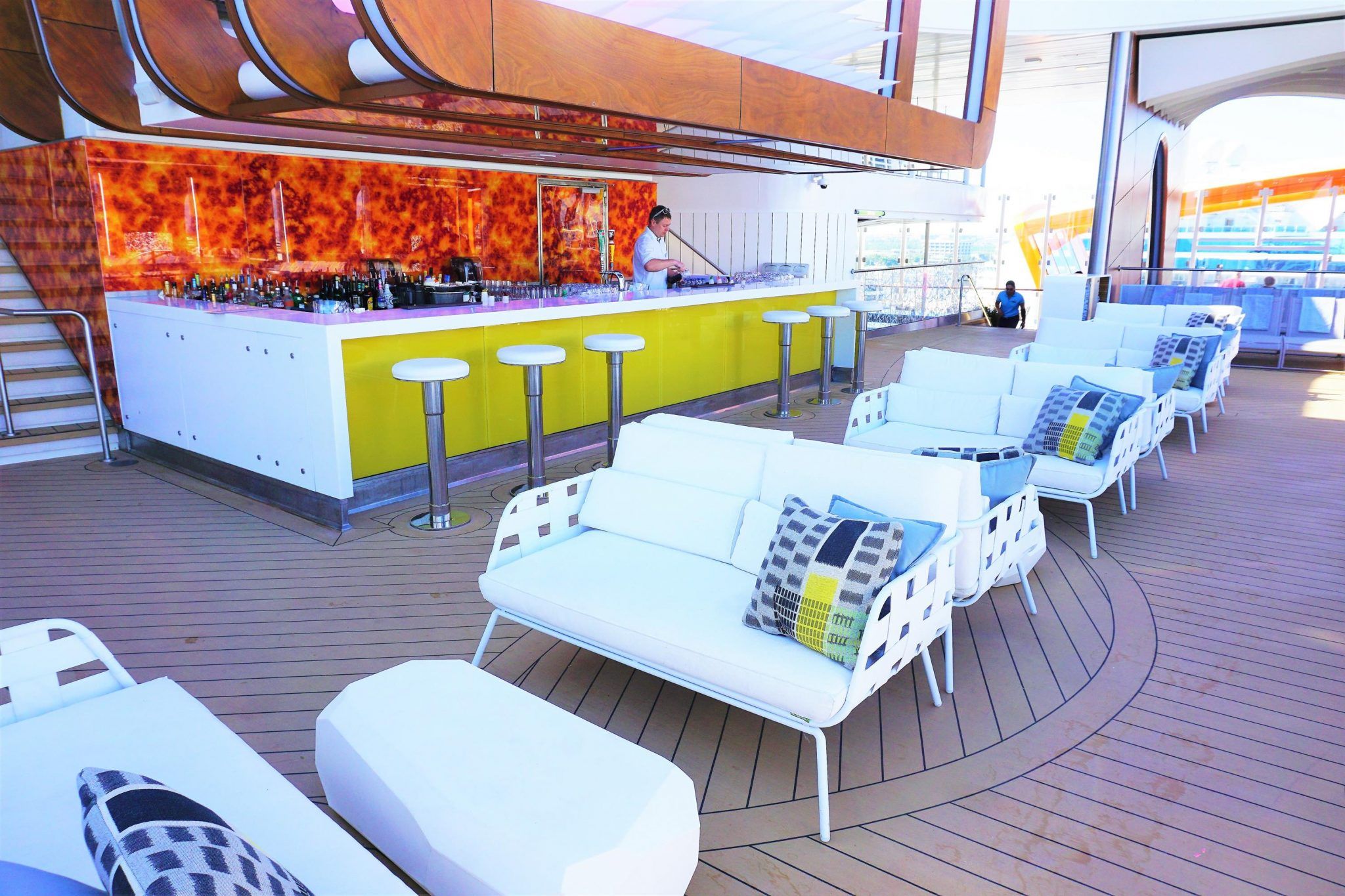 The Eden Bar was another indoor alternative with beautiful colors and decor, but we were not fans of many of the specialty cocktails nor the nightly performances. Many of these drinks are also priced above the $15 premium beverage package allotment.
The Sunset Bar wrapped around the aft of the ship with a similar menu and vibe as other ships, though it did feel a little crowded on this ship. The Resort Deck's Prism Bar and the Magic Carpet were also nice outdoor spaces. Perhaps in future ships of this class, another indoor bar or lounge could be added.
Related Post: Celebrity Edge Bar Guide
Stateroom
Did Not Meet Expectations
While there were very few let downs on this trip, the new Infinite Veranda stateroom was one category that did not meet our expectations.
The noticeably larger bathroom offered a manageable shower and increased maneuverability. However, given that there is supposed to be 20% extra space in these staterooms, it was difficult for us to believe. We actually felt that the rooms were tighter than the Solstice-class, and the storage set-up was not ideal.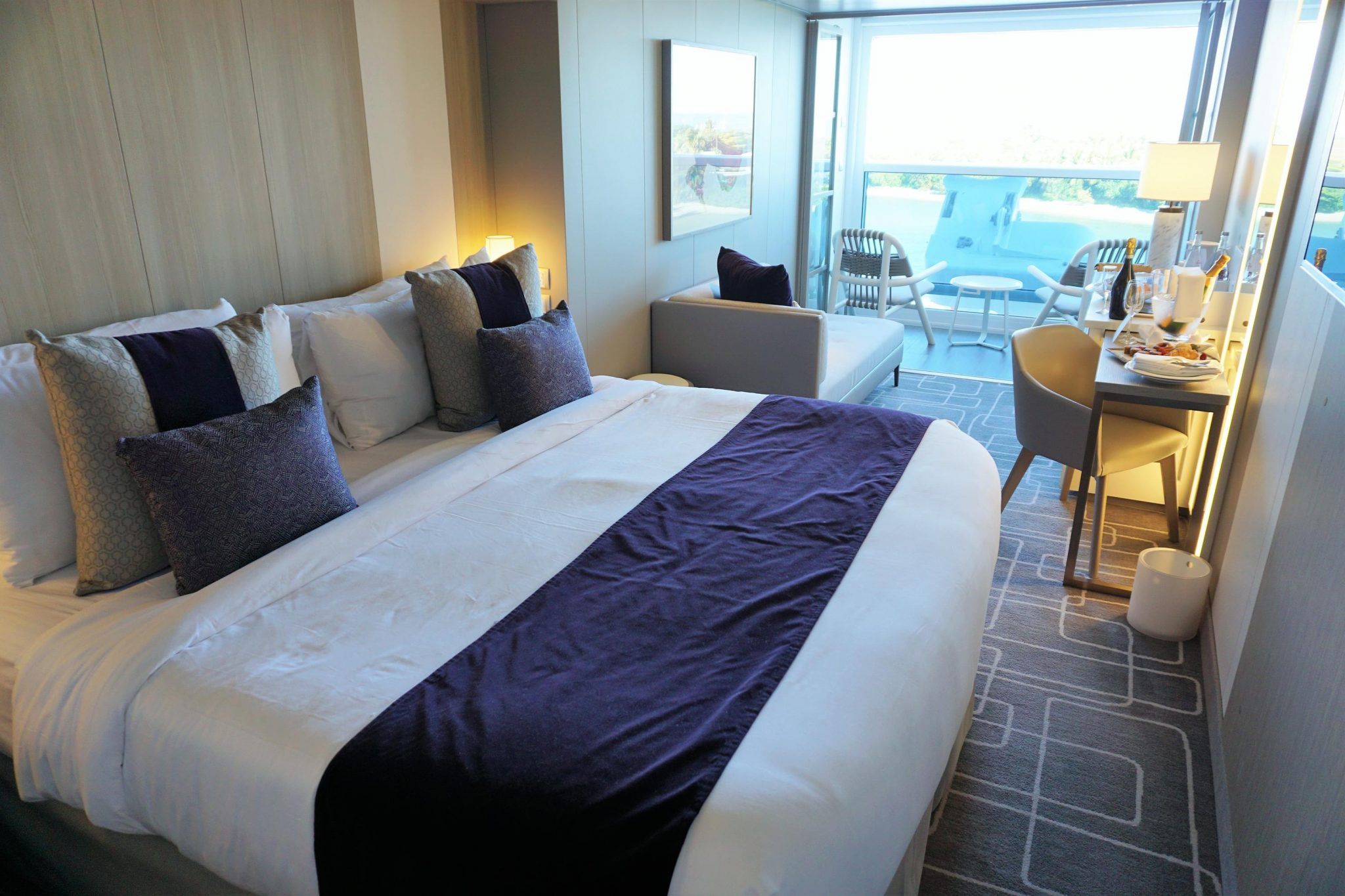 Unfortunately, neither of us found the new balcony set up to be an improvement either. While it did make the room feel more open, the balcony itself felt more closed in, reducing instead of increasing our connection with the ocean. It just felt more like a window than a balcony.
The technological enhancements and added outlets were great but did not make up for everything else. If we sailed on the Edge-class again, we would opt to book one of the few traditional balcony rooms that are available on these ships.
Crowd Control
Met Expectations
We are used to cruising on the world's largest ships. While Celebrity Edge is the largest ship in Celebrity Cruises' fleet, we never felt the crowds.
Finding lounge chairs on the uniquely designed Resort Deck was not difficult, even during peak times. Dining areas were never too busy, and the new Celebrity Select Dining worked smoothly with no lines or difficulty. Finding seats at the theater and other events never proved to be a problem either, as long as you showed up at least 20 minutes before the start time.
Disembarkation was actually eerily quiet. We could not believe how quickly and easily we were off the ship. Tendering in Grand Cayman was really the only issue, and this might have had more to do with the rough seas than anything else.
Ship Special Categories
Eden
Did Not Meet Expectations
We really enjoyed many of the new features of this ship, but one letdown was Eden.
While we welcomed the addition of the Eden Café, and the food was good, the venue was not open nearly enough. We feel it should be open daily as a complimentary alternative to the buffet for breakfast and lunch.
The Eden Bar, while visually appealing, offered an odd mix of specialty cocktails with arbitrary up-charges for some of them.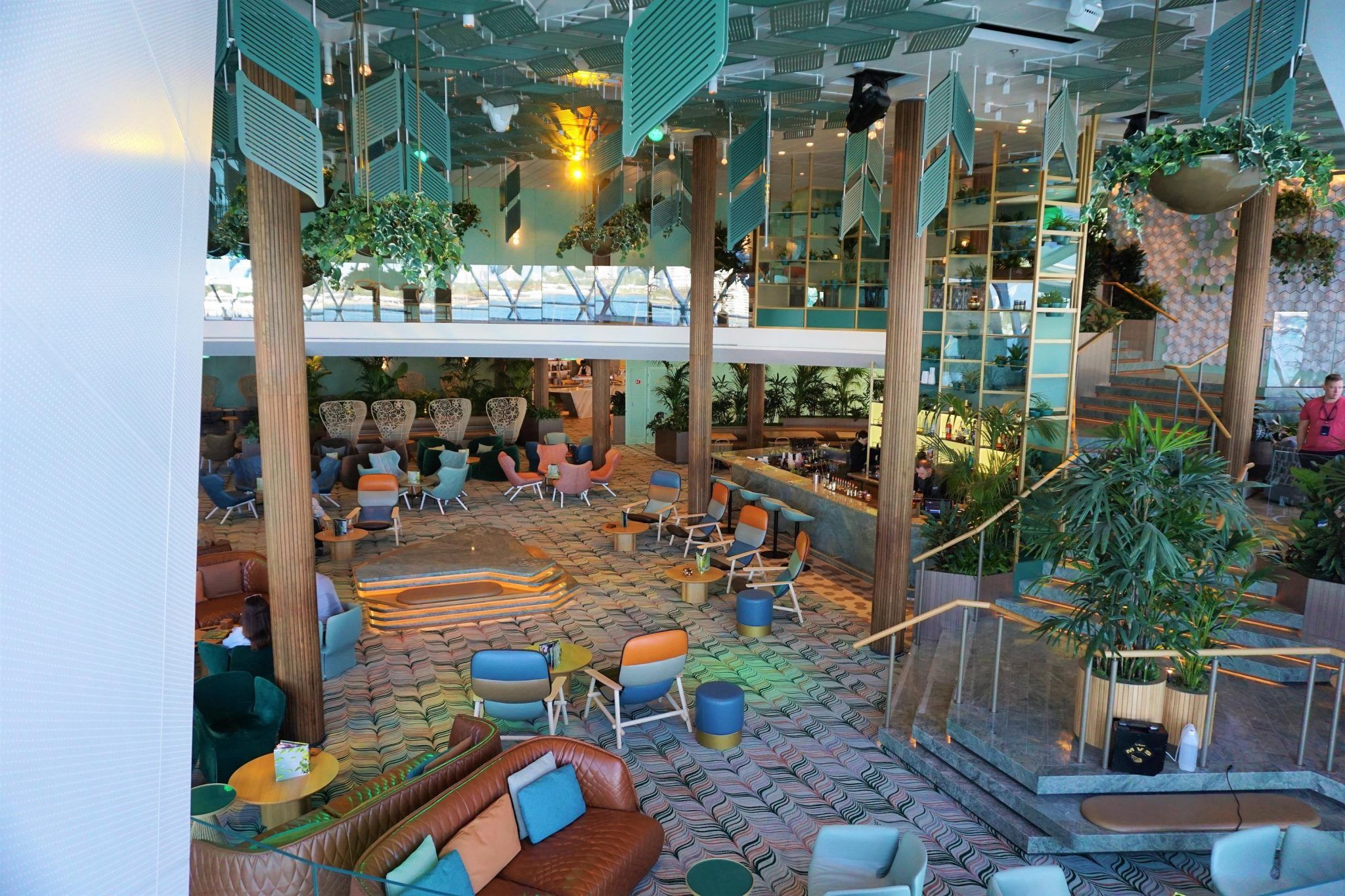 The puzzles and games available during the day were a nice touch and offered an interesting alternative to the outdoor activities. Further, the venue has amazing panoramic views, yet the space just seemed under-utilized most of the day.
In our opinion, the "show" Revelations at Eden was a miss. This Avangard performance art did not hit the mark for us, and we were not alone. We applaud the attempt at creativity, but the show just seemed out of place for a cruise ship.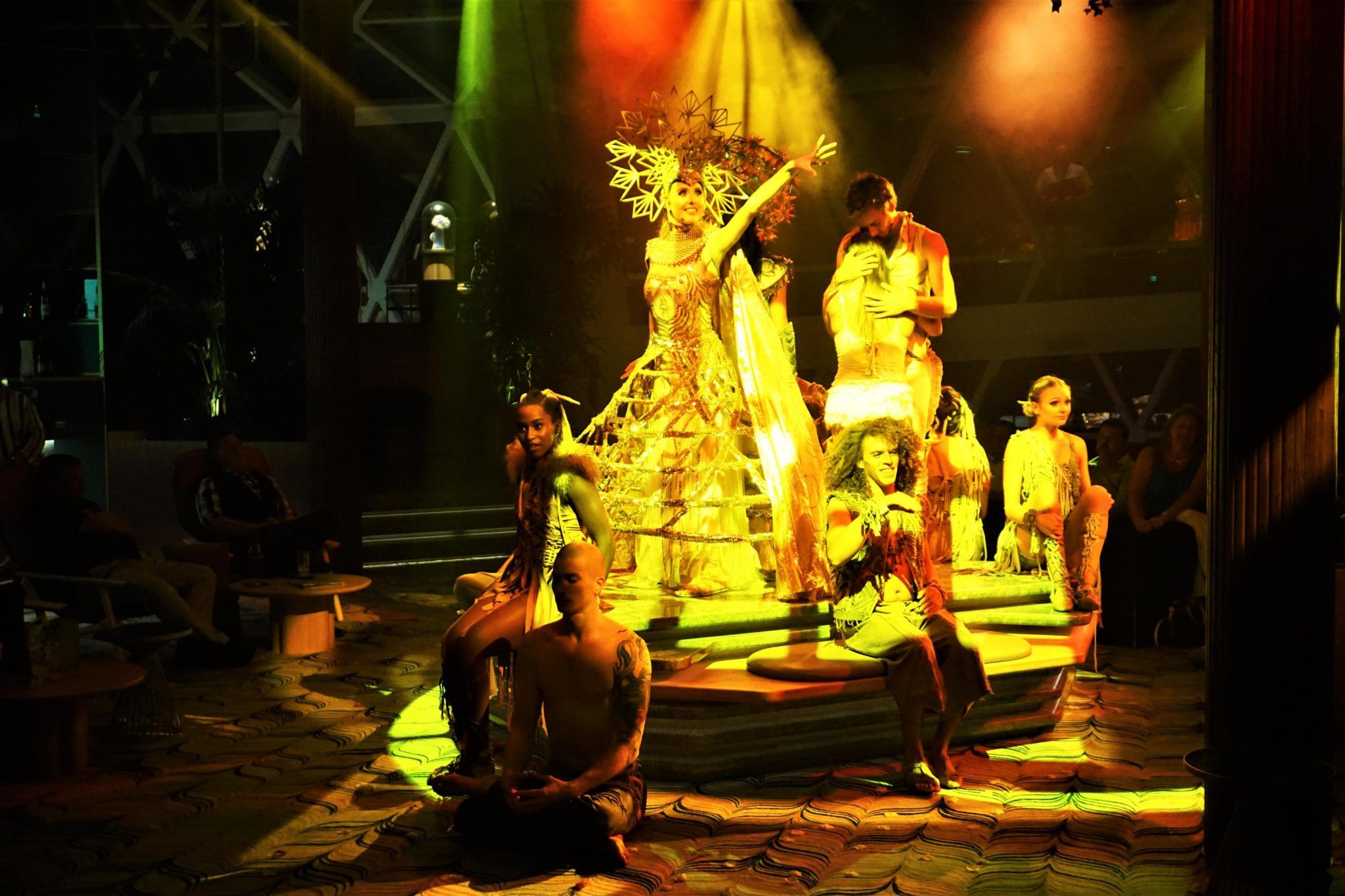 We admittedly had reservations for the Eden Restaurant and canceled once we spent some time in the venue and reviewed the menu. After experiencing the entertainment (which does not require a dinner reservation), we could not justify the additional costs of this specialty restaurant that has a very limited tasting menu.
Related Post: Our Day By Day Celebrity Edge Cruise Review
Magic Carpet
Met Expectations
On the other hand, we enjoyed the Magic Carpet. This unique new addition delivered a dynamic experience throughout the cruise. It was a great place to grab drinks during the day and take in the views while relaxing in some comfy furniture. It was a nice outdoor alternative to the pool bar.
One drawback was that the venue was not open enough for lunch and dinner, so we never got the chance to try out the menu. Also, a Dinner and Brunch on the Edge experience was advertised in the app, but the Brunch never took place. Dinner on the Edge did occur on Night 5 but was already sold out when we inquired.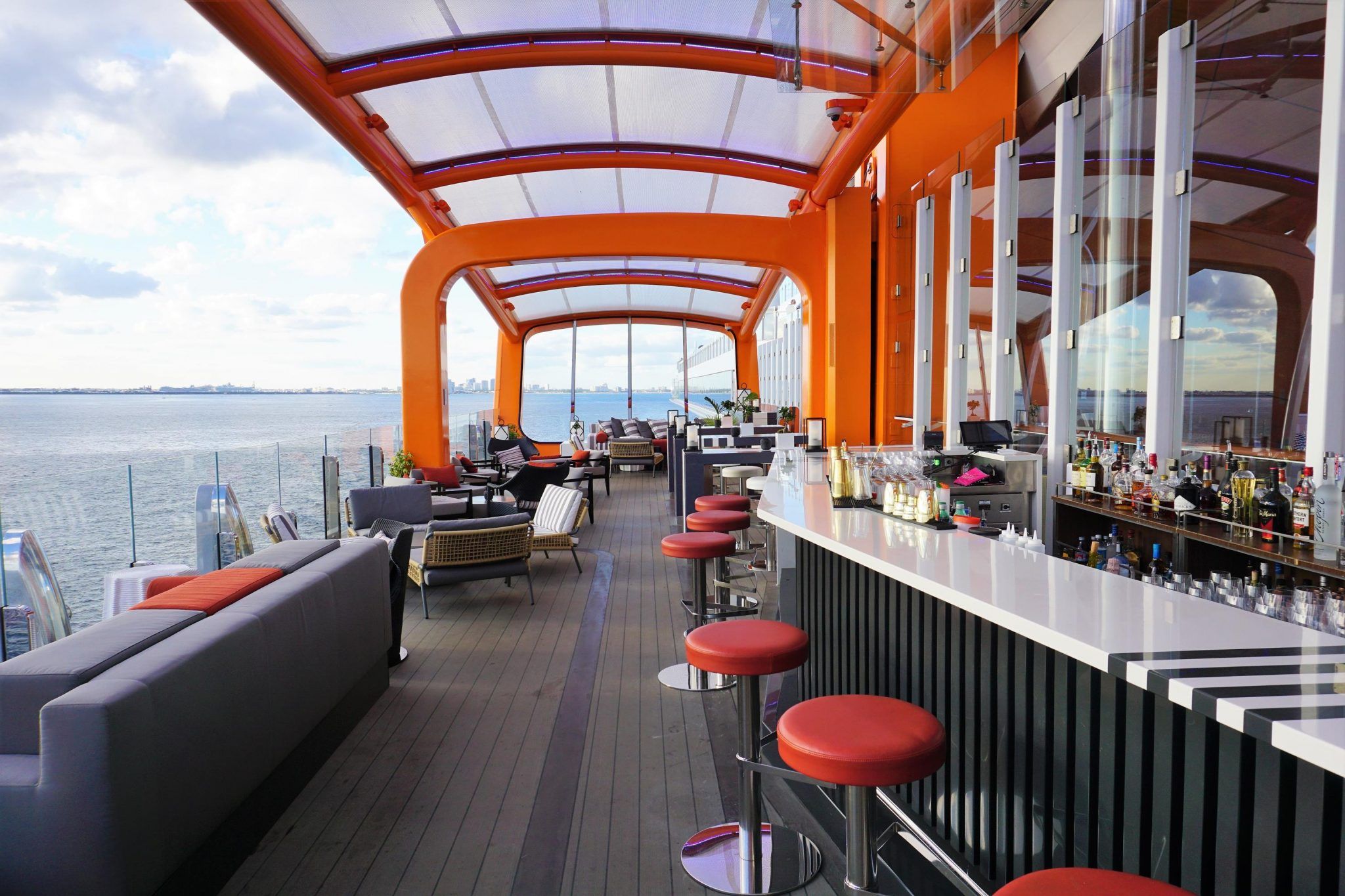 Also, the specialty cocktail menu at the venue offered some inspiring options, but it was not available when the ship was "docked" on Decks 14 or 16, only while on Deck 5 (which was mostly in the evenings when it was often too windy to comfortably stay outside).
Overall Celebrity Edge Ship Scorecard Review
Exceeded Expectations
With excellent dining, elegant design, and personalized service, Celebrity Edge offered one of the best Caribbean cruise experiences.
While the ship does not have the bells and whistles of newer mega-ships from other brands like Royal Caribbean, NCL, or Carnival, the line's investment in other amenities and staffing was a welcomed trade-off.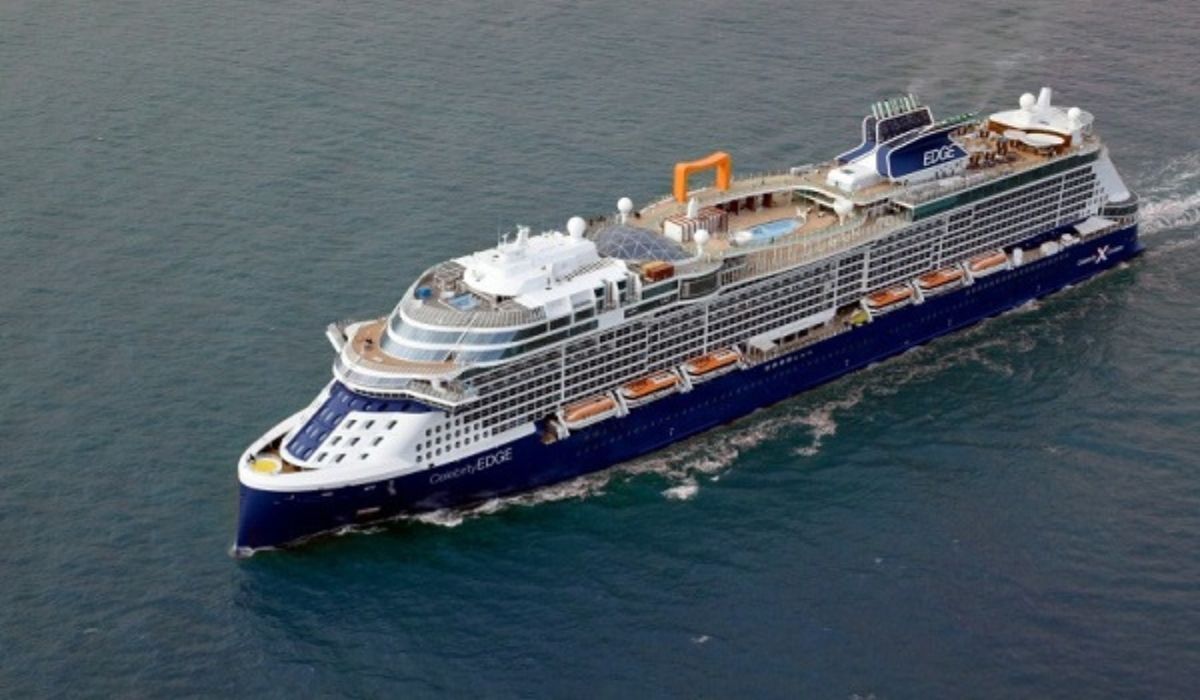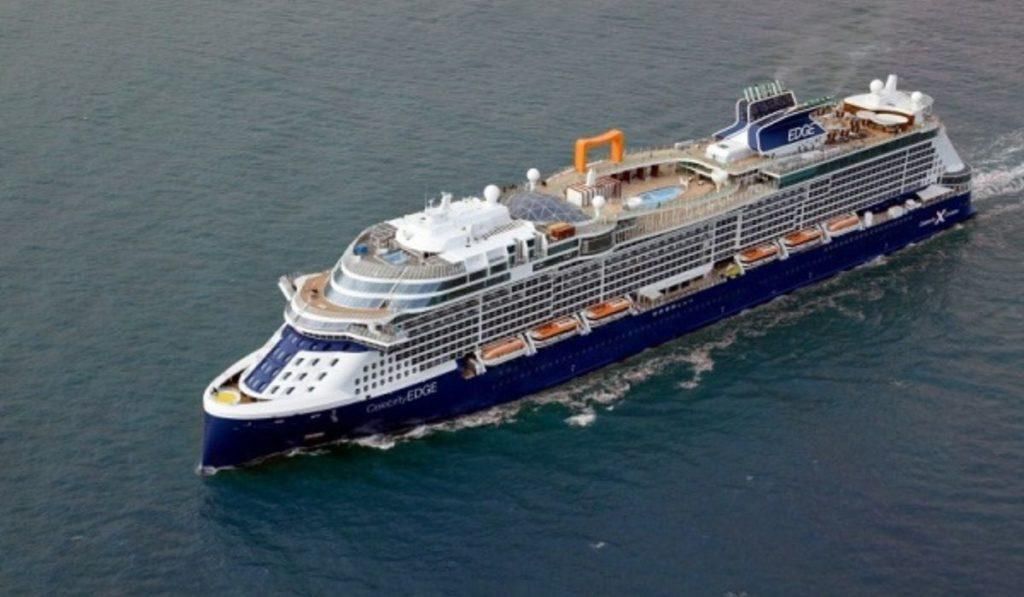 For those wanting some fun in the sun, the Resort Deck was a trendy escape with a pool that was never crowded and had plentiful bar staff making the rounds.
Our favorite outdoor space was the Rooftop Garden. Offering live music, a variety of garden games, and plentiful seating, this tranquil space was a nice retreat away from the pool deck. The Sunset Bar was also nearby to grab a drink.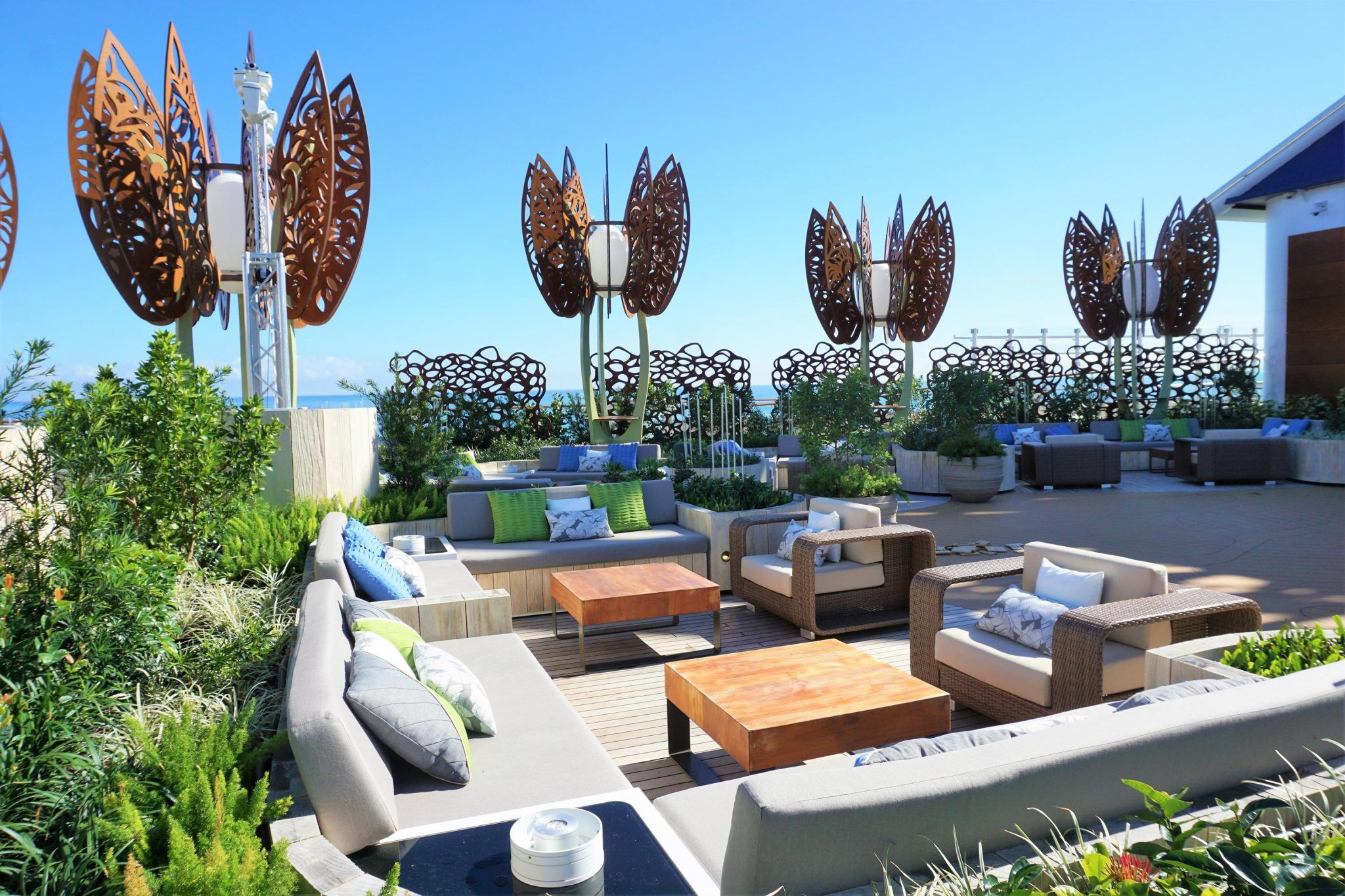 The cabin design was pretty standard, but we felt the line missed the mark with the infinite balcony. Though, the ability to control the lights, blinds, temperature, and TV from the app was great.
Even though it might not be the best in the industry, the more modern entertainment on Celebrity Edge and the inno vative stage design was a welcomed enhancement for the cruise line. The original production shows and "enhanced" headliner acts demonstrate the line's commitment to improving its main theater shows.
With four new complimentary restaurants, we were concerned that the Celebrity Select Dining would result in waiting in lines or reduced service quality. Happily, we were wrong on both accounts. Each dining room offered unique decor, a few exclusive menu items, and attentive staff. Our dinners were appropriately paced, and we enjoyed the change of scenery each night.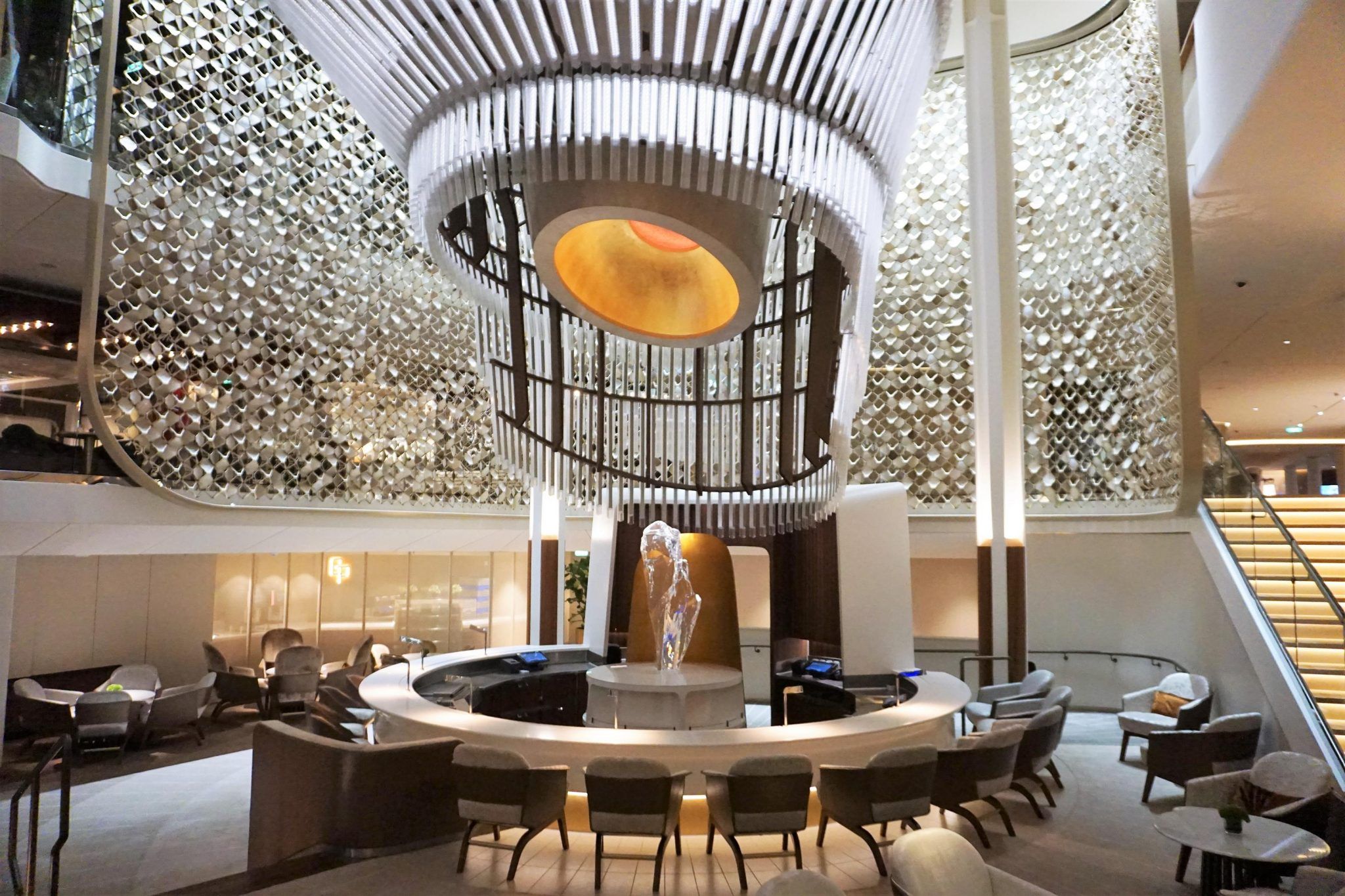 It is very apparent that Celebrity Cruises is trying to woo a younger crowd with this new class of ship, and we believe that they have succeeded without stepping too far beyond the comfort zone of the more traditional cruisers.
For travelers looking for a cruise with premium offerings, few children, and excellent dining, we would highly recommend Celebrity Edge. We are already eyeing trips on her sister ship, Celebrity Apex!
Comments
Have you sailed on Celebrity Edge yet? Do you agree with our scorecard ratings? Drop us an anchor below to share your review of this brand new class of ship.