Scroll Down to Watching our latest video with 12 tips for visiting Walt Disney World during the Pandemic!
Yes, this is a cruise blog. However, with no cruises sailing in the U.S. just yet, we made the decision to book a land-based trip. There's no better place to recapture some essence of normalcy than Walt Disney World, right? Well, we are back and want to let you know what it is really like at the resort. Whether you plan to visit WDW, or you are just interested in traveling now, here are the 12 things you need to know about visiting Walt Disney World during the pandemic.
Guide to Visiting Walt Disney World During the Pandemic
Planning Your Trip is Easier
In pre-COVID times, planning a trip to Disney World could be a full-time job. Comparing all the hotel options, pre-booking Fast Passes, and securing dining reservations 180 days in advance meant days of planning.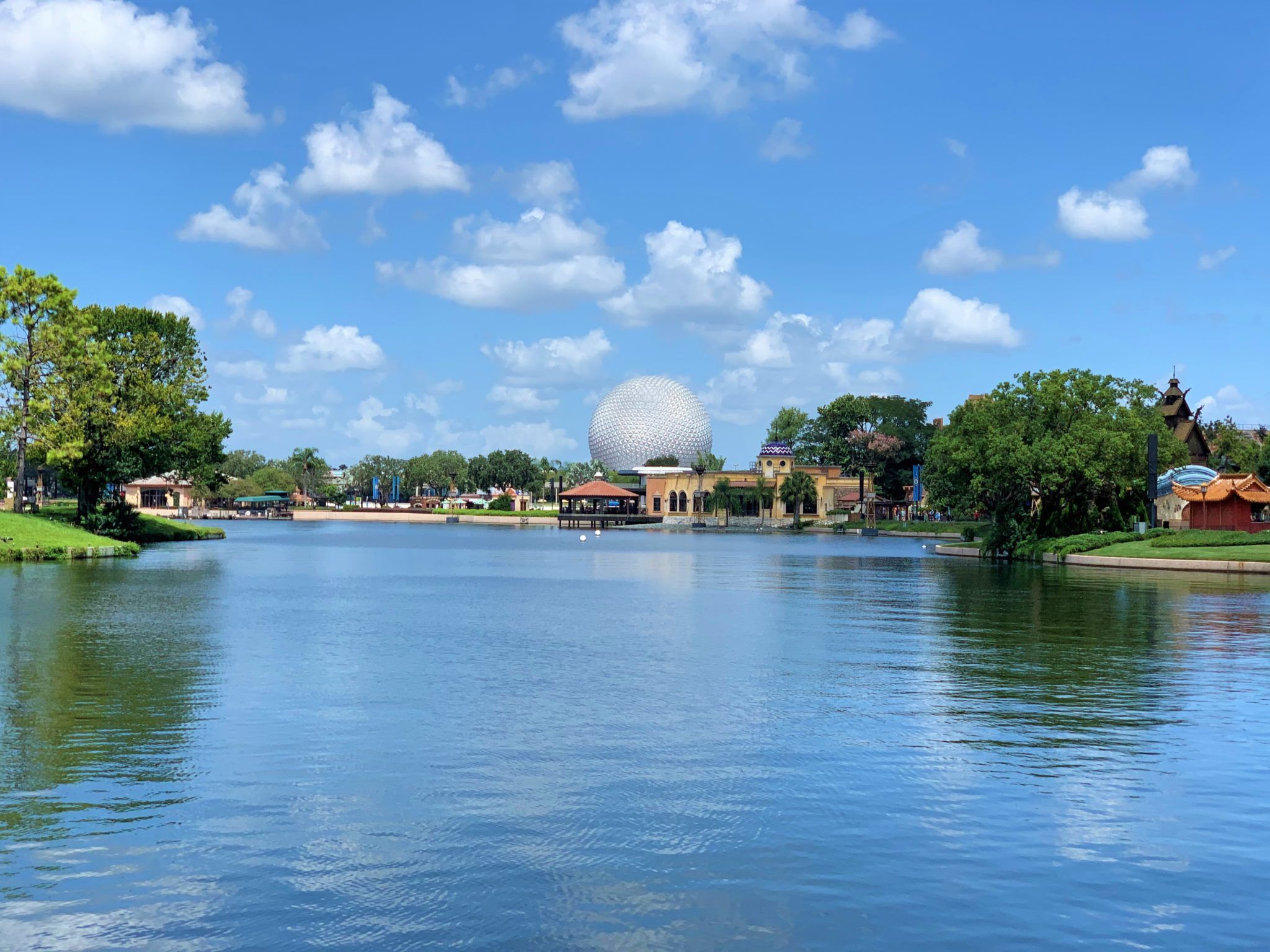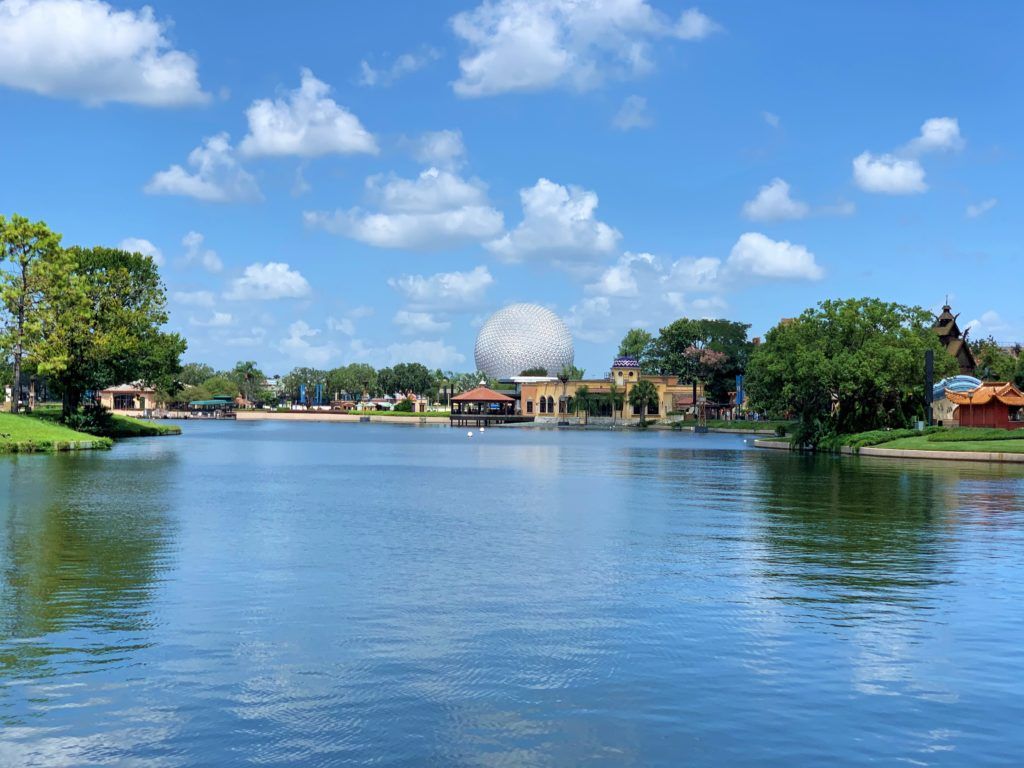 For the time being, there are only a select number of hotels open on property, with a gradual re-opening plan. Further, Fast Passes have been suspended temporarily, and restaurant reservations are only available 60 days in advance. This means less headaches and stress. Dare we even say fun?
However, you do need to make park reservations for each day now, and Park Hopping is not allowed currently. While some park reservations do sell out, we did have some flexibility to alter our plans during our recent trip.
You Will Need to Wear a Mask
To be clear, you will need to wear a face covering at all times. Disney has made it very clear that guests need to wear a mask covering the mouth and nose at all times unless actively eating or drinking while stationary. The other exception is in the designated relaxation zones.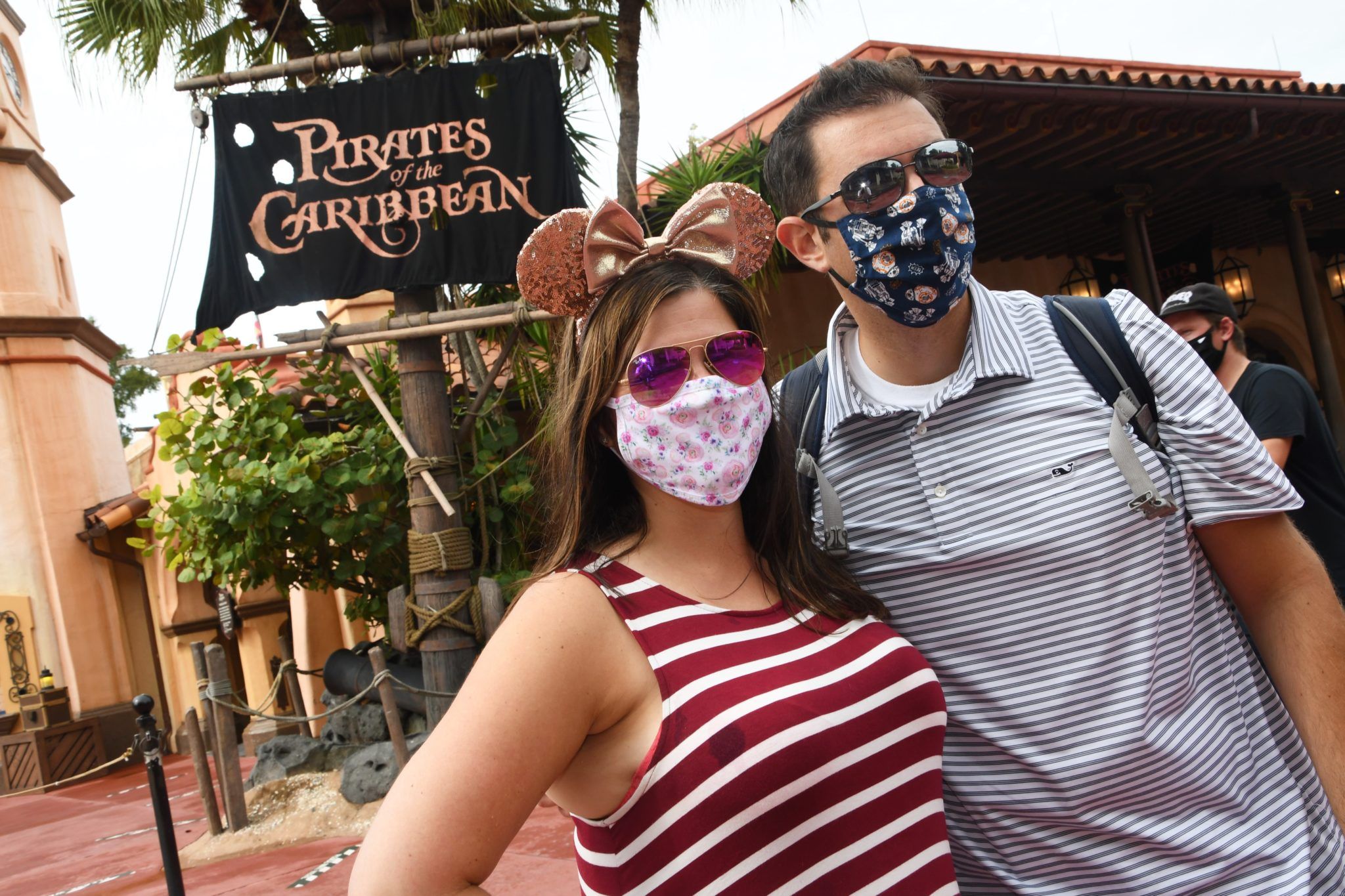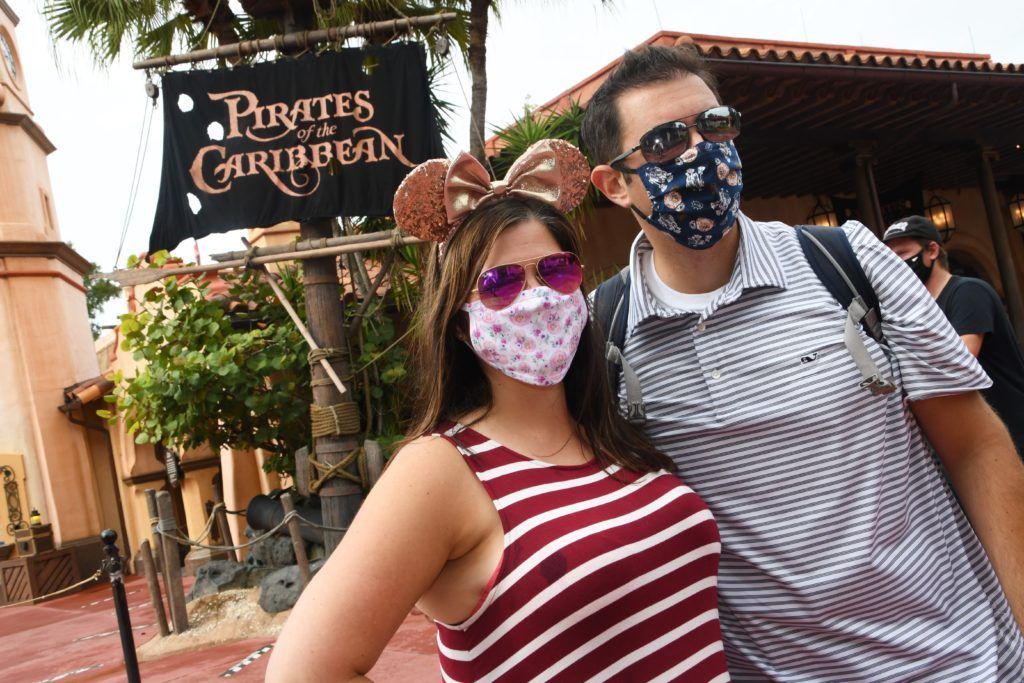 This rule is strictly enforced. Cast members routinely remind guests of these requirements throughout the park.
No professional photos will be taken without a mask properly on your face. This includes ride pictures. These photos will not be loaded to a purchased Memory Maker account if a face covering is not in place. This goes for you and any other guest that is visible in the photo.
Disney is also strict on the type of face covering you must wear in the parks. Gaiters and bandannas are not allowed.
As individuals who live in a state with a face mask requirement since April, this regulation was not a big deal. Wearing a mask all day in the September heat while at the parks was not even as bad as we thought. However, if you are not used to wearing a mask for hours at a time, you might want to practice at home first.
Disney Has Social Distancing Down to a Science
Disney refers to this six feet apart rule as physical distancing. Throughout the park, there are markers to indicate proper spacing between guests. This includes hotel lobbies, restaurants, Disney transportation, ride queues, and even some stores.
Staff members are also visibly counting the individuals in venues to ensure they do not exceed capacity. For transportation, travelers are assigned a numbered section of the bus that is separated from other parties. This is true for the Magical Express airport transfers and the hotel to park transfers. In terms of the new gondolas, only one party is allowed in each car.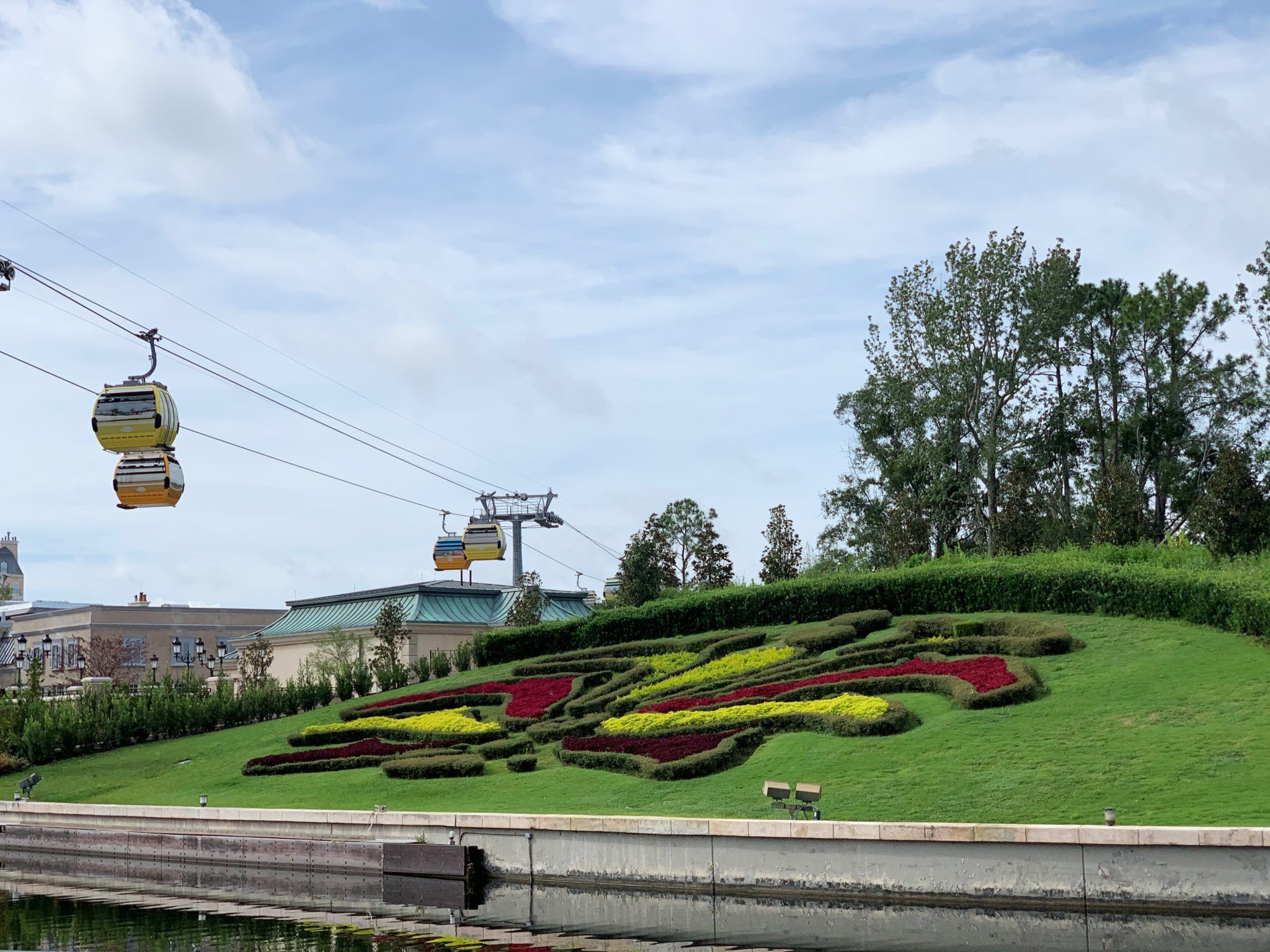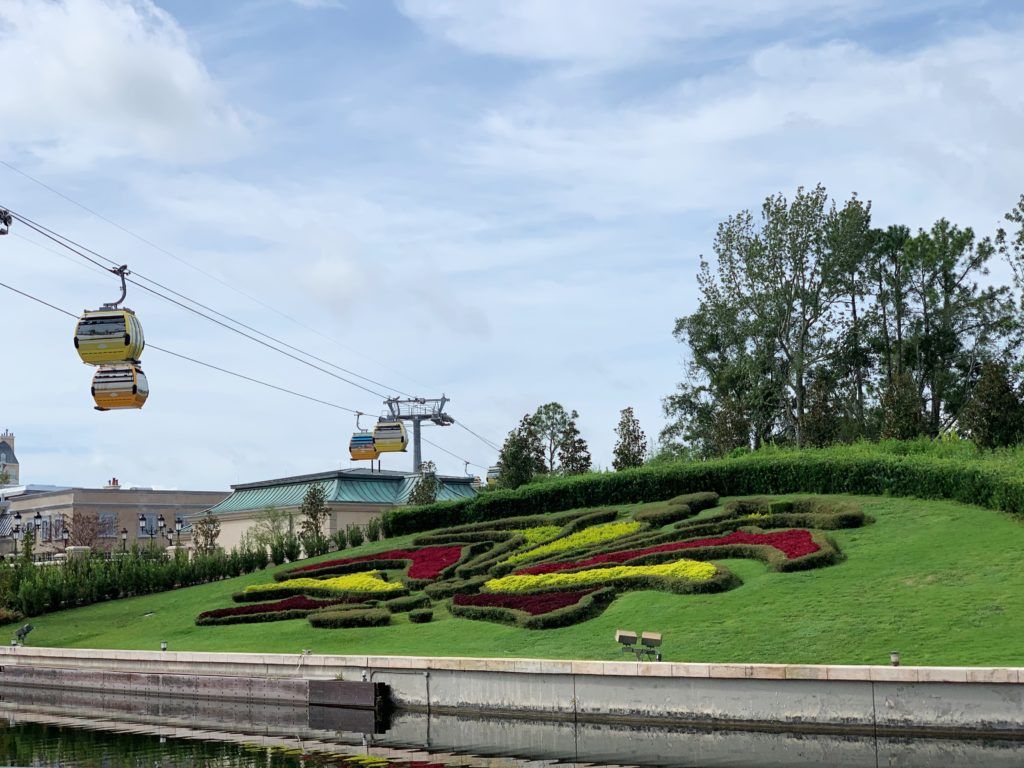 Perhaps what is even more impressive is the reconfiguration of ride queues to ensure certain switchbacks are avoided for proper spacing in all directions. This spacing is carried over onto the rides themselves as well, either by skipping a couple rows between parties or keeping only one party to a ride car.
Related Post: Guide to Planning a Trip to Disney in 2021
Fellow Visitors Do Follow the Rules
We were impressed that even with all of the new protocols in place, guest compliance was on point. Yes, we did see the occasional guest take his or her mask off for a quick photo. Many times though, these individuals were quickly reminded of the rules by staff.
Most guests also followed the physical distancing cues and were quick to hop back if they accidentally got too close to other guests in line. No one seemed to complain either.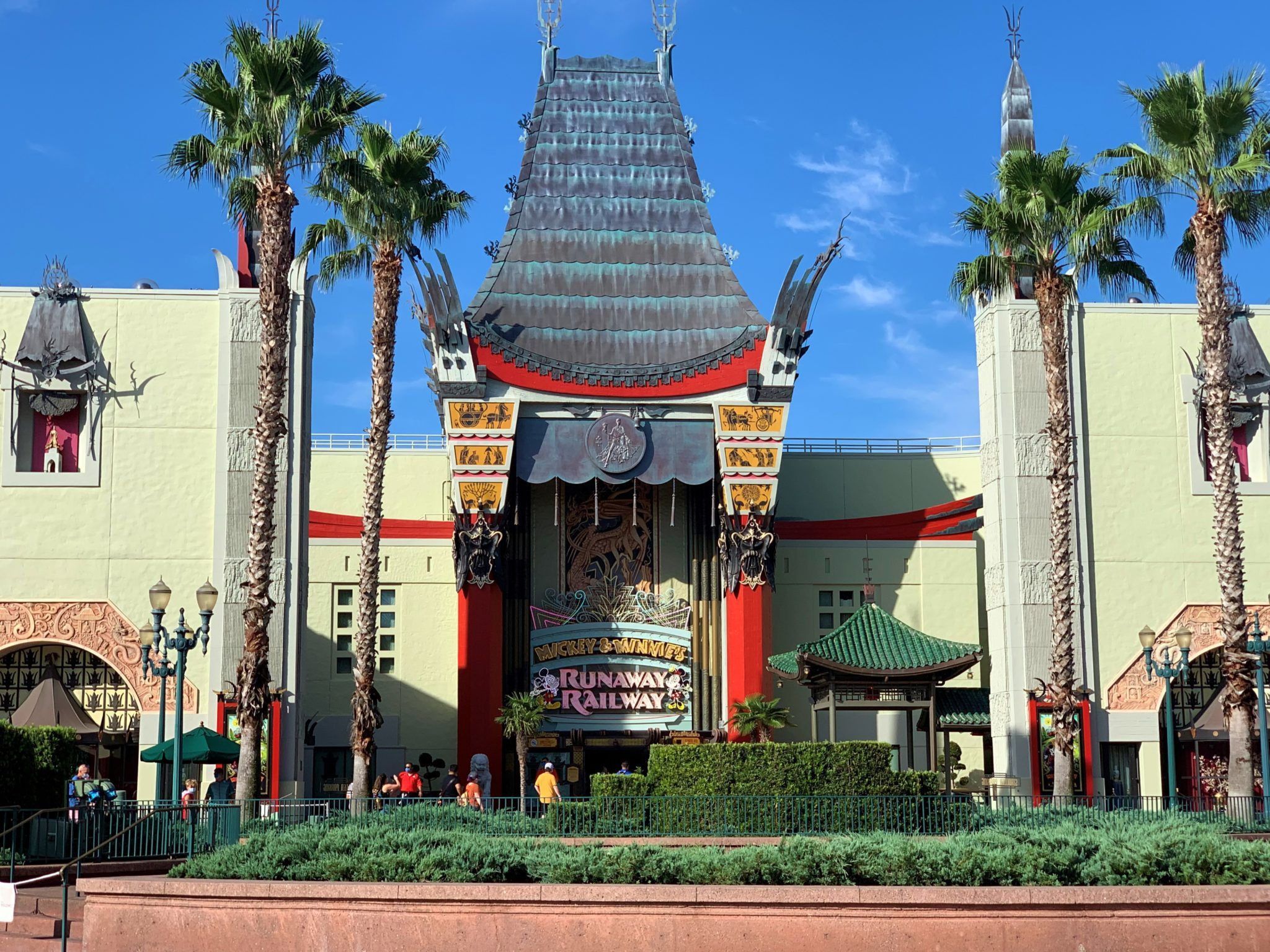 For the most part, travelers were more than willing to abide by posted regulations. We hope that fellow cruisers are just as compliant when cruising resumes.
Crowds Will Be Smaller
With the new health and safety protocols, Disney has reduced park capacity. It has also instituted a new park reservation system to limit the total number of individuals that can visit a park each day. So yes, when visiting Walt Disney World during the pandemic, the crowds are much smaller.
The lines for rides, restaurants, and photo ops were certainly shorter than normal times. Getting to the park early, and strategically riding popular attractions at off-peak times, we were able to ride most attractions 2 or 3 times each day. During our one day visit to Animal Kingdom, we actually rode Flight of Passage five times!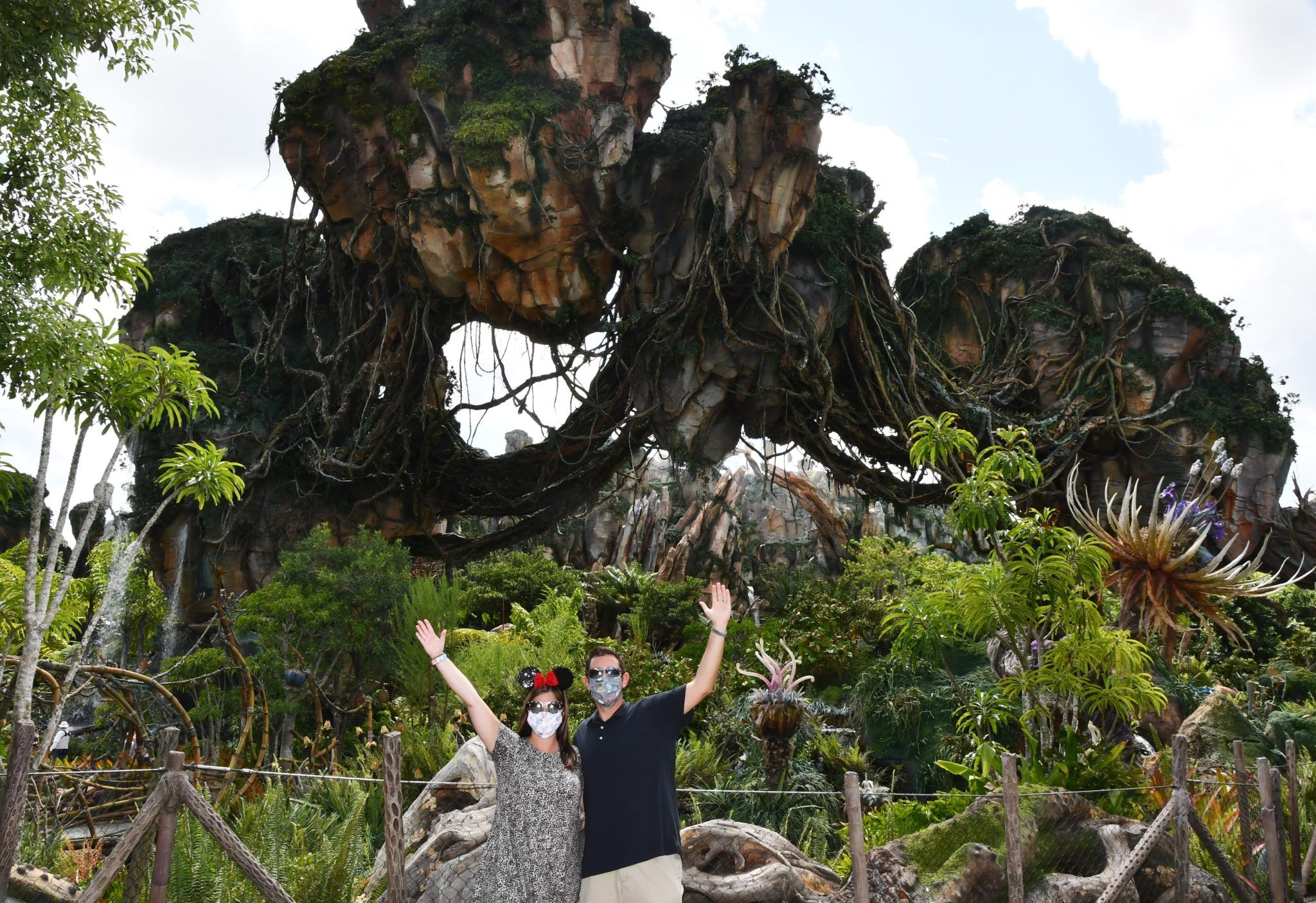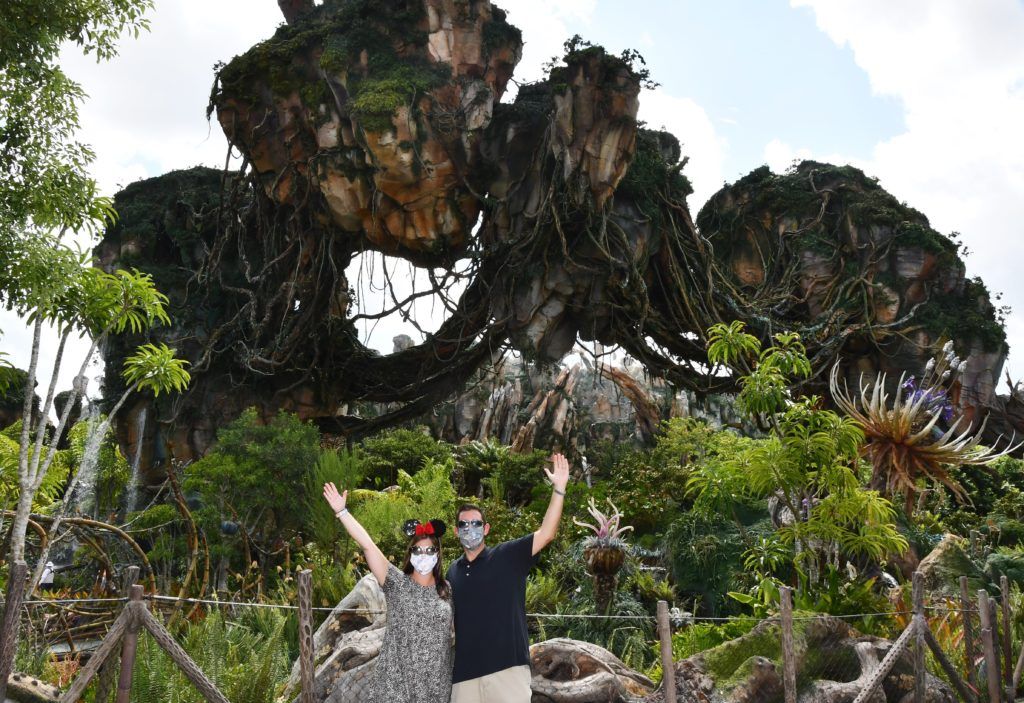 The smaller crowds meant we were able to enjoy ourselves. Also, we never spent too much time waiting outside in the direct heat, which made wearing a mask in the Florida summer bearable.
There Will Still Be Waits
Now, this isn't to say that there are no lines. We still had to wait for some popular rides.
Wait times did reach more typical 45 to 60 minute posted times in the middle of the day. Newer attractions and popular rides such as Mickey and Minnie's Runaway Railway, Smugglers Run, Slinky Dog Dash, Seven Dwarfs Mine Train, Splash Mountain, and Test Track all had rather long wait times in the early afternoon. While historically slow, we even waited around 40 minutes for some of these attractions.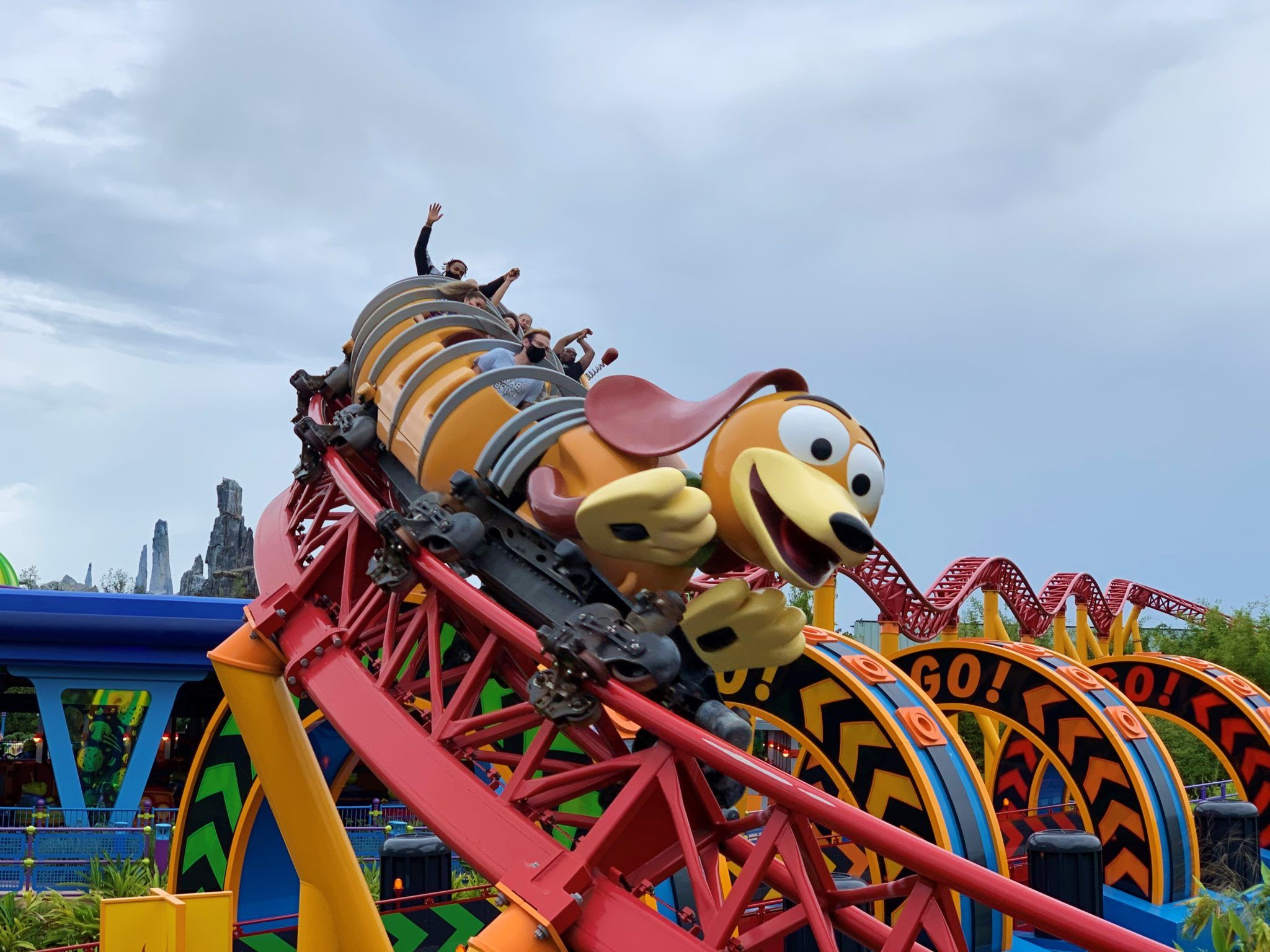 For the most part, we tried to plan our days to experience these attractions in the morning or later in the day (or both) when crowds were the lightest.
Still, we did get caught in a longer than predicted line a few times due to ride disruptions for sanitation. So, our 15 minute advertised Jungle Cruise wait was more like 30 minutes. Similarly, we were stuck in queue at Mickey's PhilharMagic due to cleaning for a good 25 minutes.
Related Post: Exclusive Deals for Walt Disney World Vacations
We Felt Safe
We felt completely safe during our visit to Walt Disney World. From the hotel to the transportation to the parks and restaurants, Disney did a great job implementing and enforcing health and safety measures during this pandemic.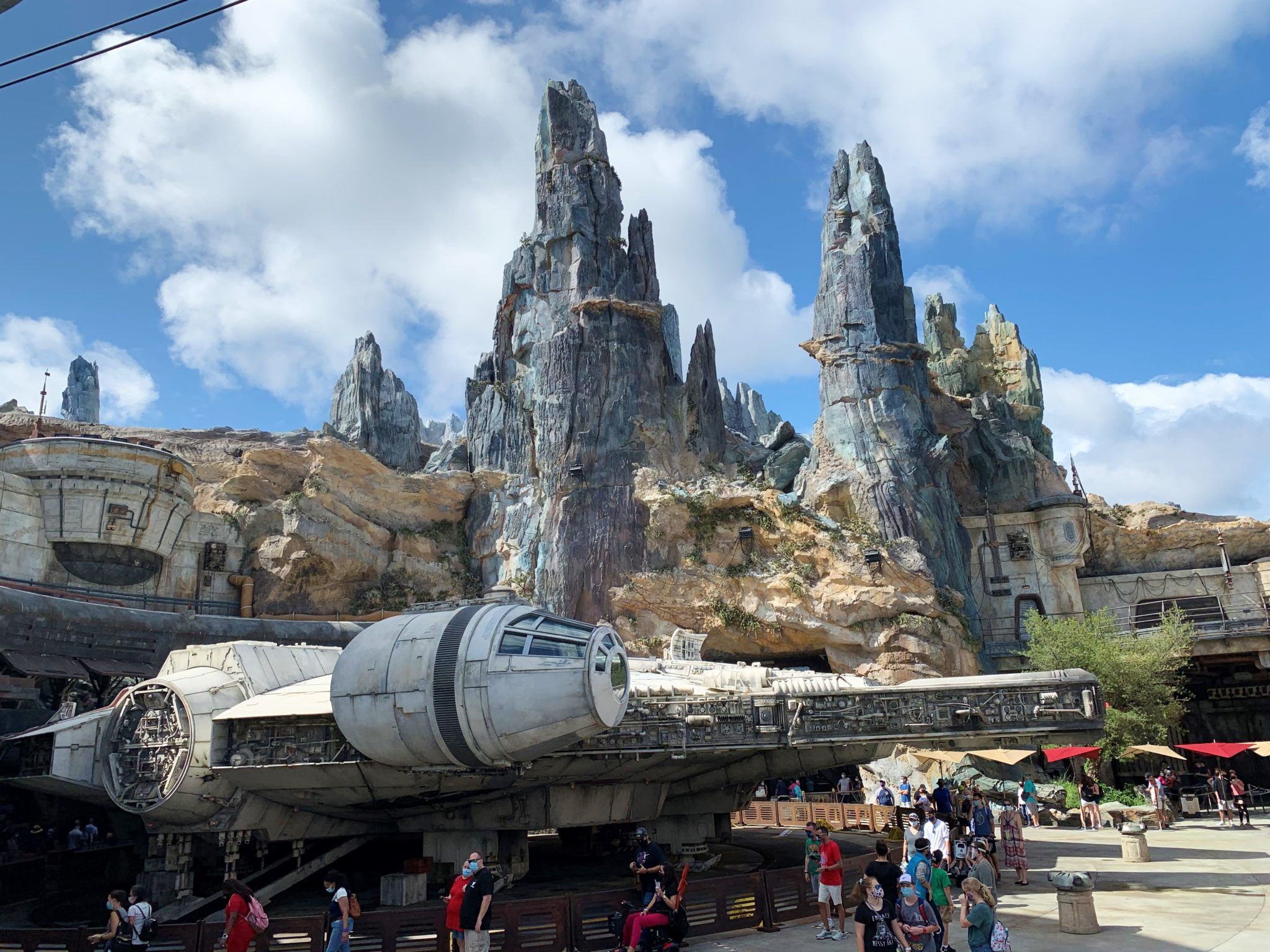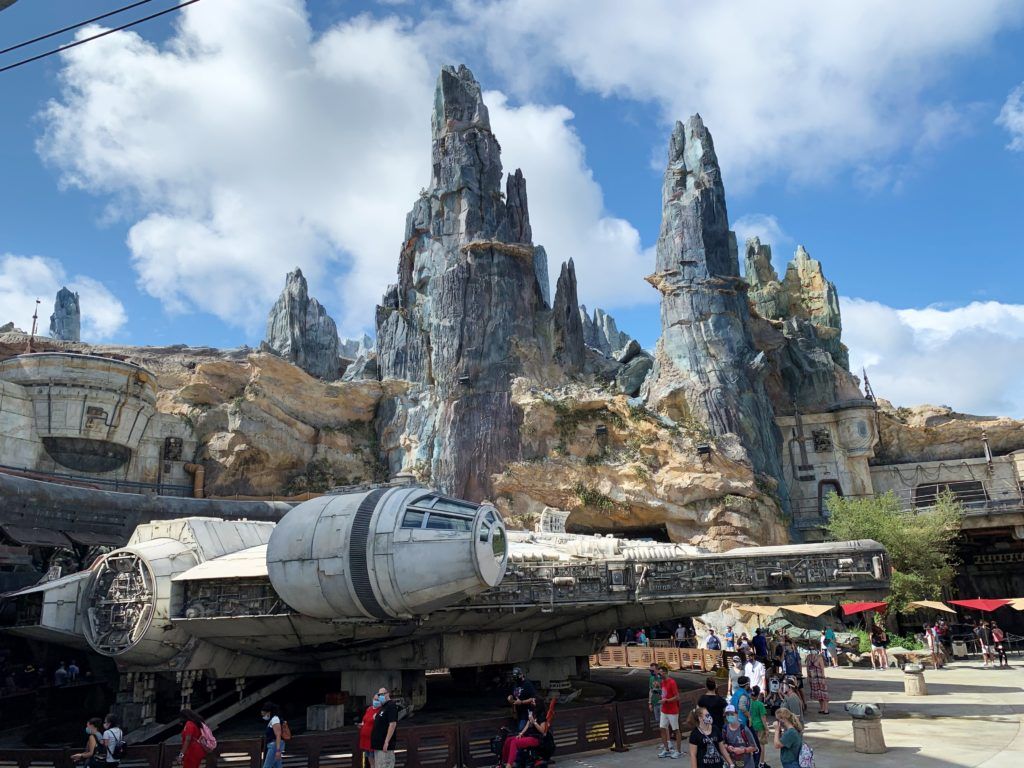 Yes, we did take extra precautions. In our hotel room, we used disinfecting wipes to sanitize high traffic touch points, such as door handles and light switches, despite Disney's cleaning protocol. In the parks, we carried travel sized hand sanitizer and wipes. We also packed extra masks just in case.
Upon returning from a full day in the parks, we sanitized our phones, magic bands, and backpack. We also used Lysol spray on our footwear.
With the mix of Disney protocols, fellow guests' behavior, and our own heightened measures, we did not feel at any increased risk. We focused on having fun, while being cautious. Per our state's guidelines, we both took a COVID-19 test to return home, which came back negative a few days later.
Not Everything is Open
One limitation of visiting Disney World during the pandemic is that not everything is open.
As mentioned previously, several hotels remain closed at this time. We opted to book a more expensive room category than usual, a Boardwalk Villa. Although, it ended up being one of our new favorite areas, and it was very convenient to walk to both Epcot and Hollywood Studios.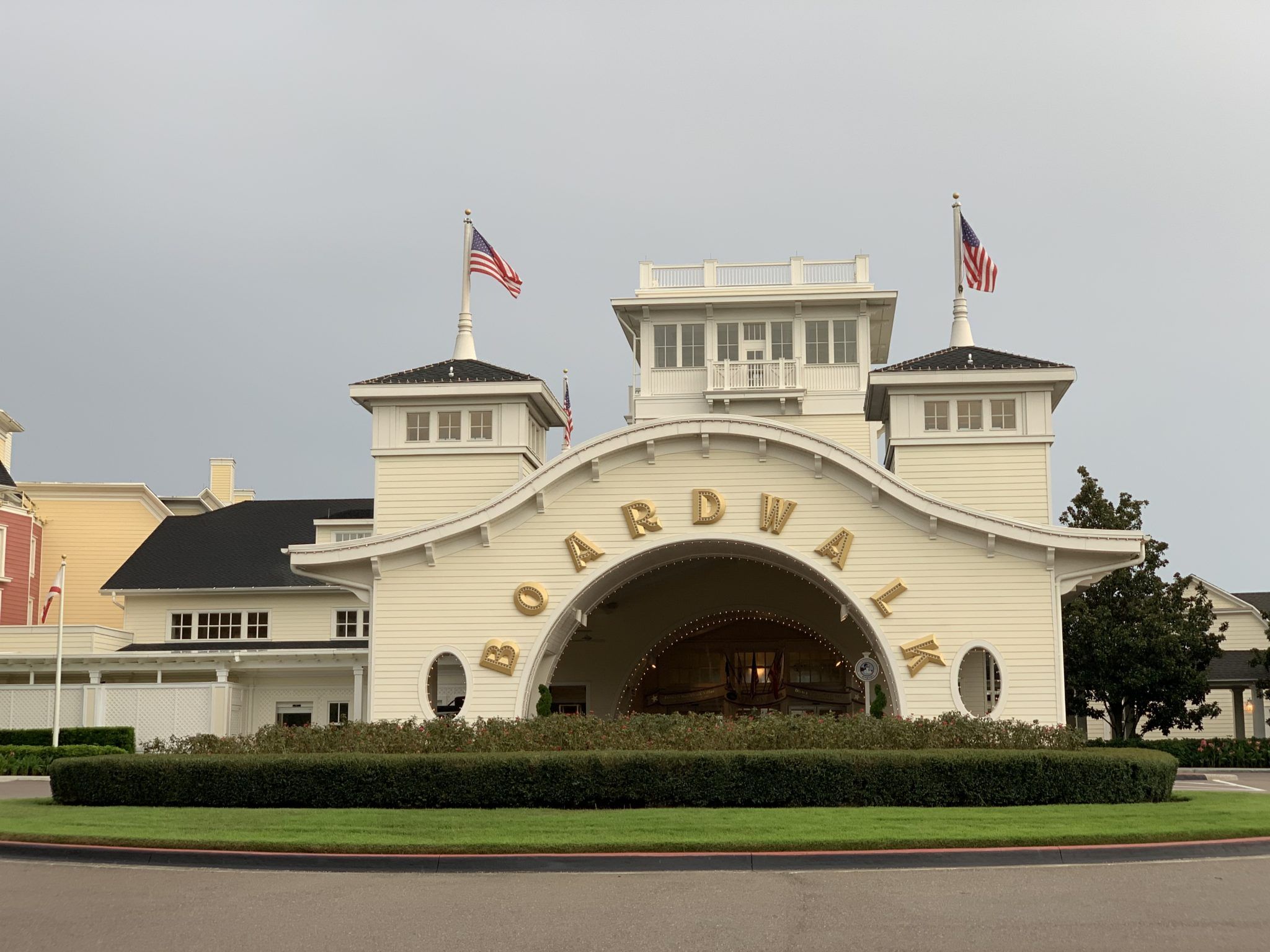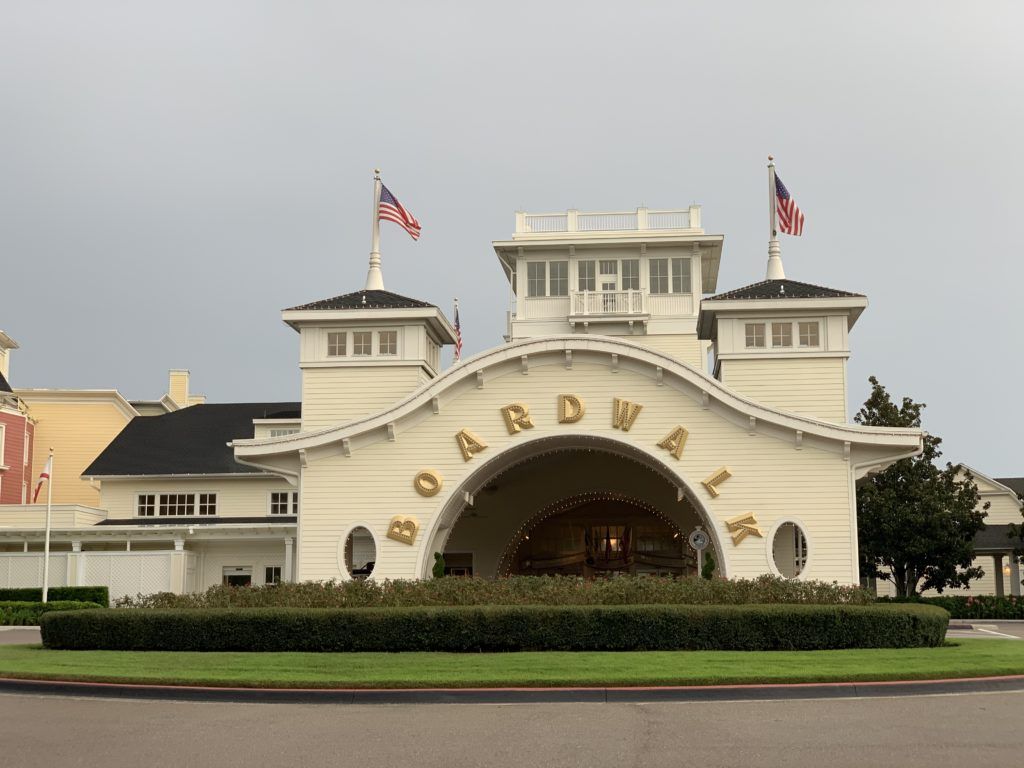 Several quick service and table service dining options in the parks and the hotels are also still closed. If you are a foodie or a picky eater, this might make managing meals a bit more difficult than usual. Still, we managed to secure a few table service reservations along with other quick service meals in the parks.
Disney transportation is also a bit more limited currently with hotels staggering the modes of transportation available to guests. This meant some vehicles, such as the Friendship Boats, were not running. We were fine walking, but those with mobility issues might realize some of these limitations.
The Park Hours Are Different
We are those crazy people (if you didn't already know) that typically get up early to head to the morning magic hour. Then, park hop later in the day to the park that has extended evening magic hours. This often means 14+ hour days in the parks everyday.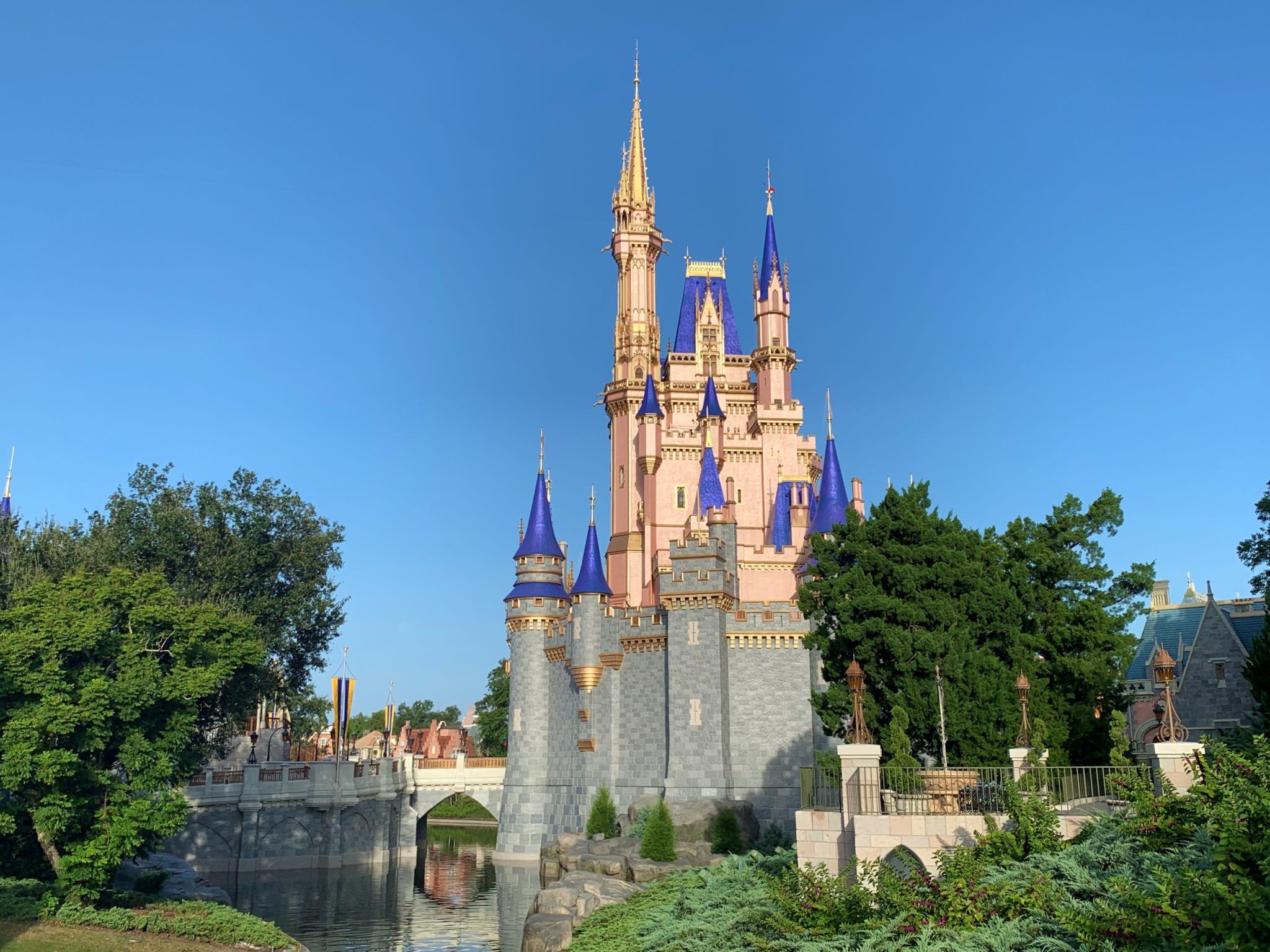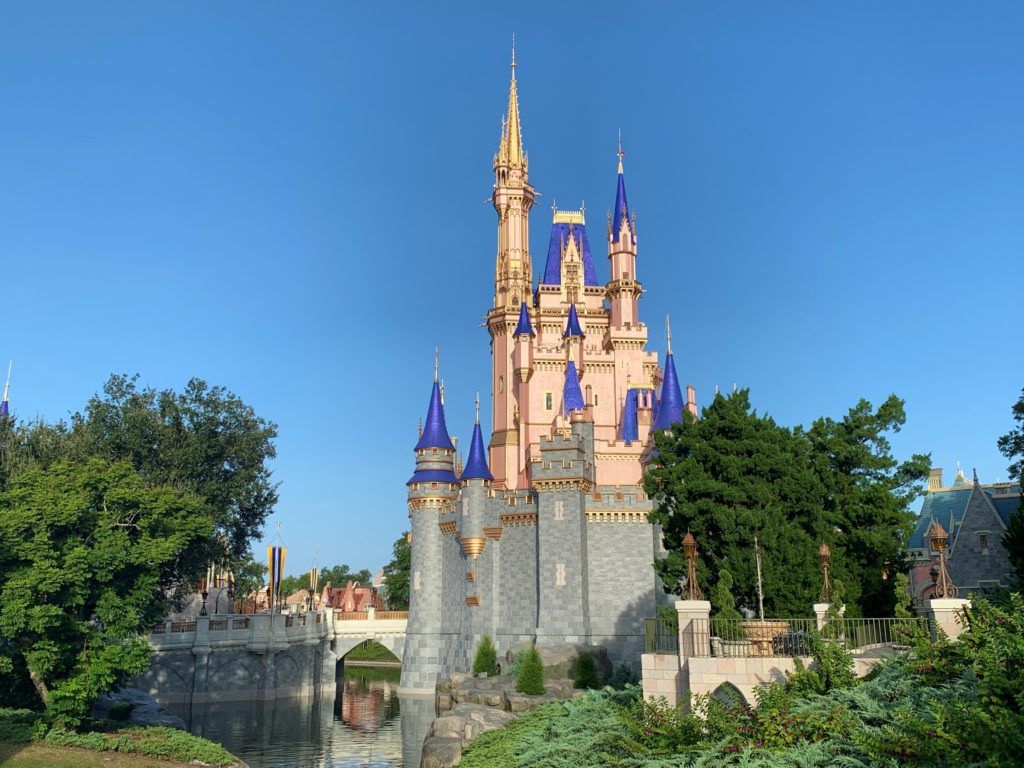 Well, this time around, we could only attend one park for 10 hours. Plus, with the parks opening and closing at different times, we were actually able to get some sleep.
Scheduling our days to rotate between parks that opened early and parks that opened later meant that we weren't overtired each day. There were also no Magic Hours in the morning or the evening.
I was more fond of the operational hour changes than the Princess. Either way, the change of pace meant we were able to enjoy some nice dinners and relax at our resort after a full day in the parks.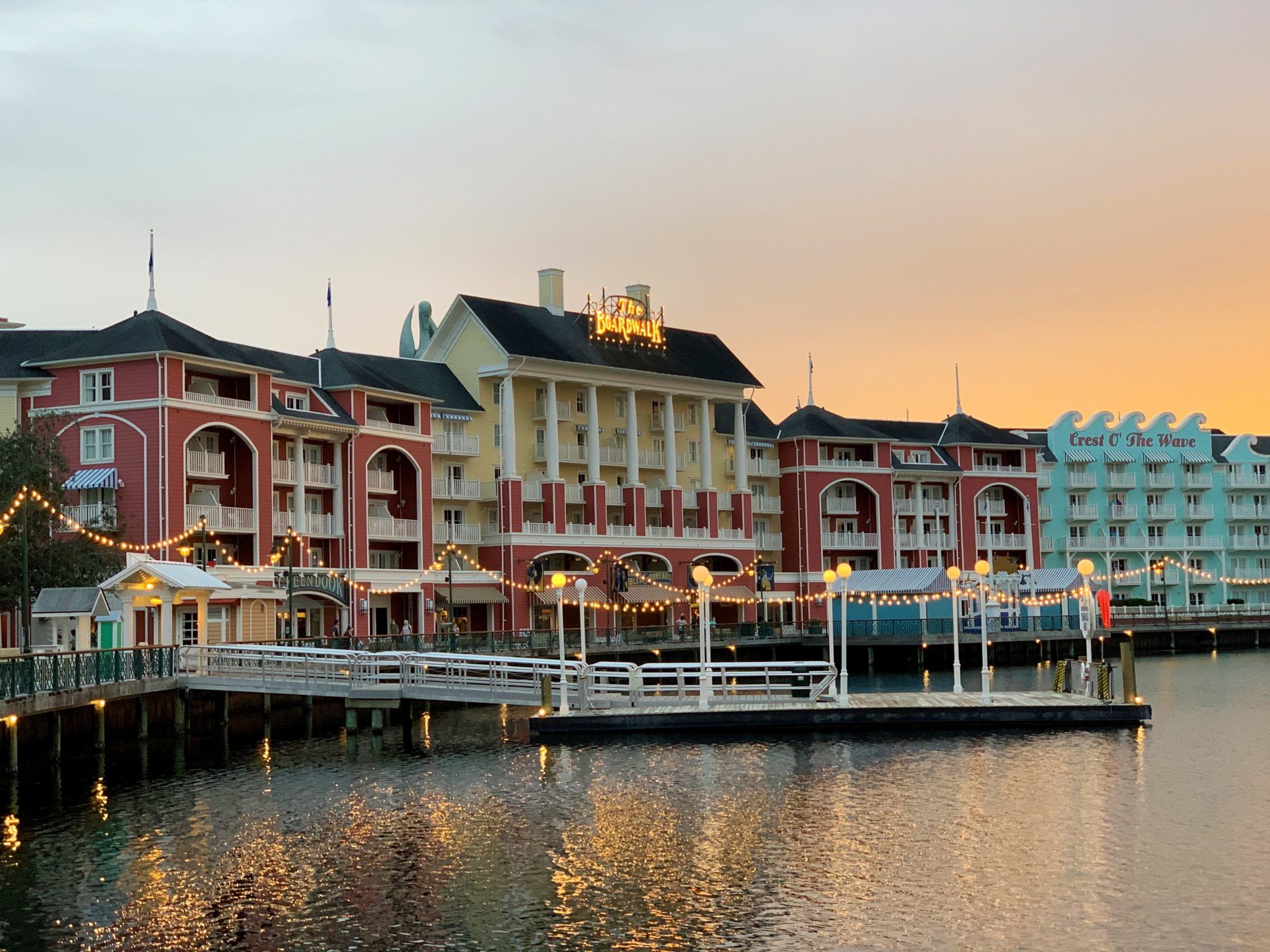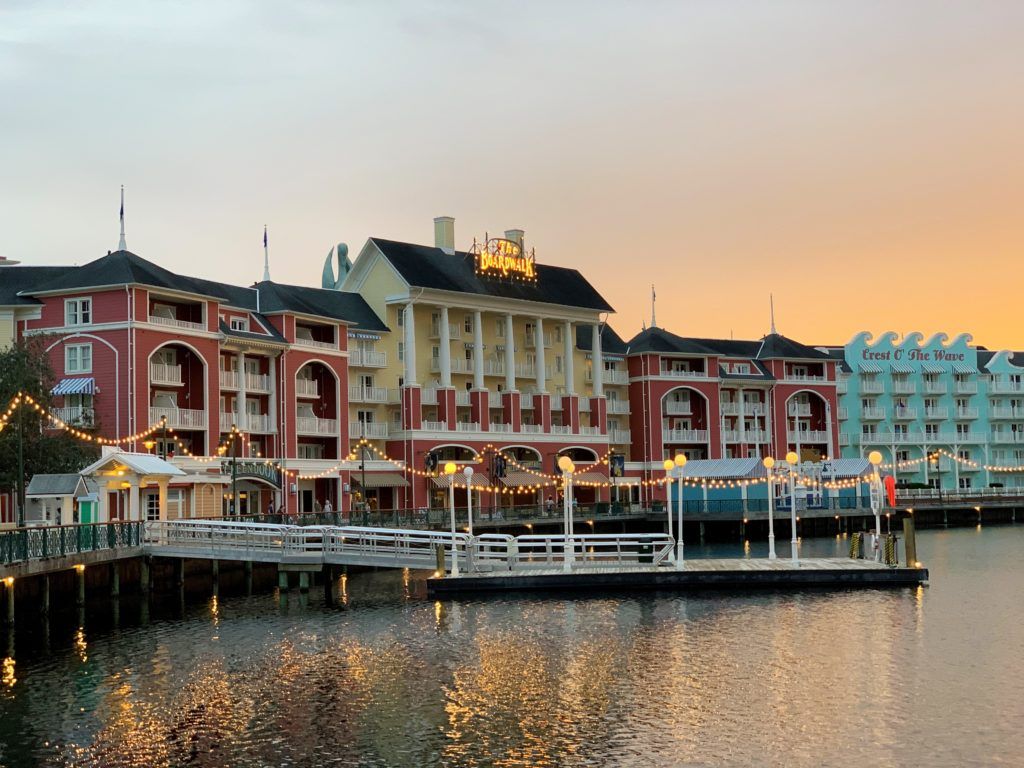 Your Disney Favorites Are Still Memorable
Can you still have fun at Walt Disney World during the pandemic? Absolutely! After all, it is Disney World.
While things are certainly changed from a typical stay, Disney has done a fantastic job of maintaining much of what we love about the parks. Character cavalcades mean your favorite Disney personalities will parade around the parks so you can still get some pics even though there are no Meet and Greets.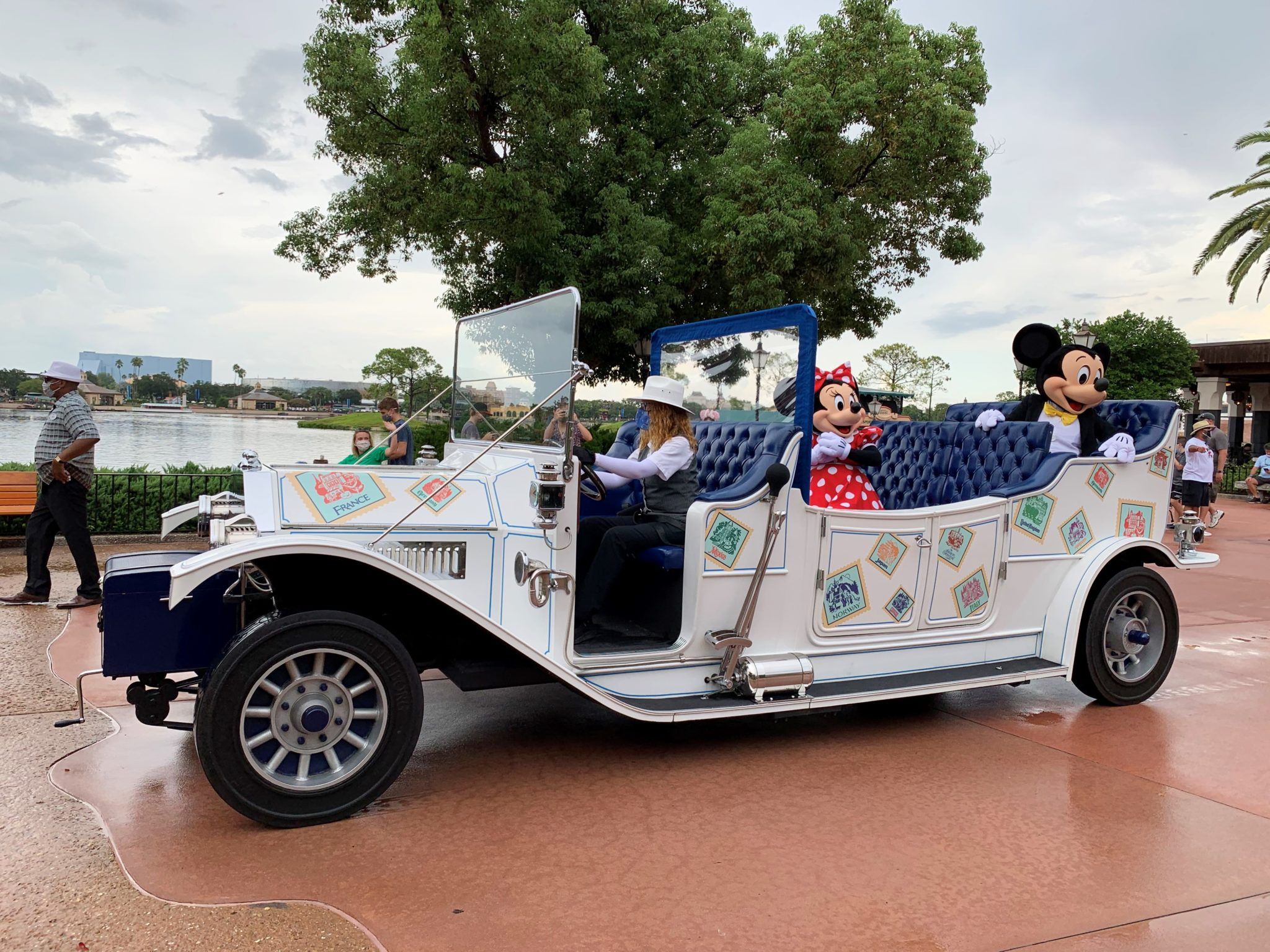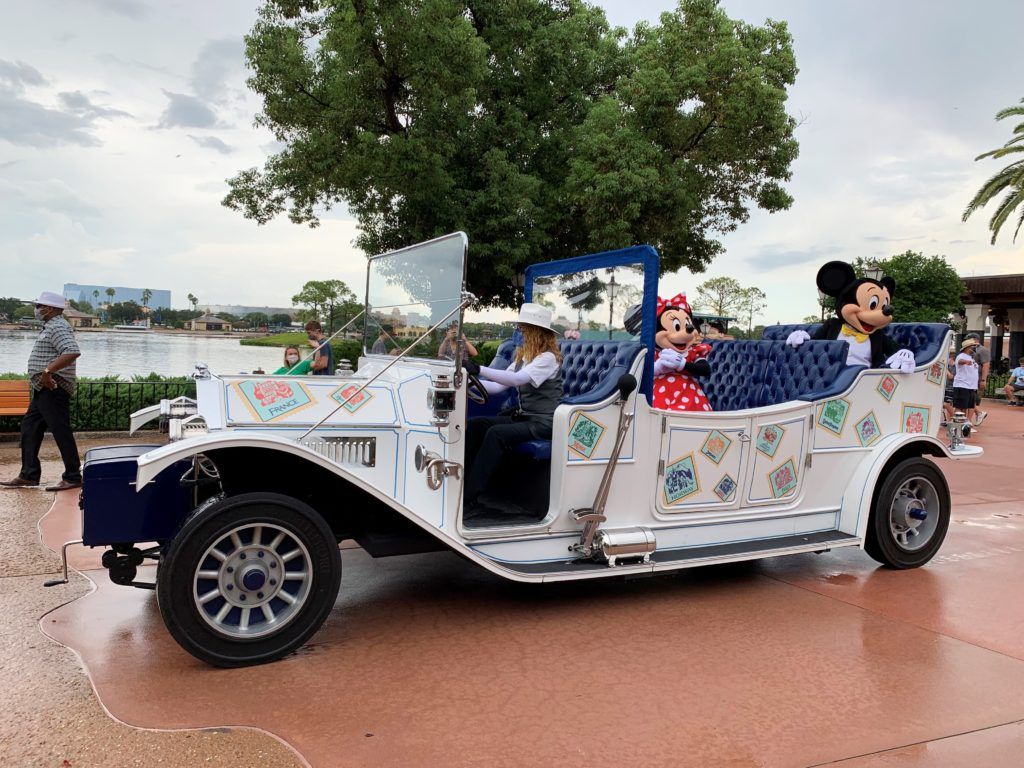 Big Thunder Mountain is still the wildest ride in the wilderness. Captain Barboza still crows for someone to bring him Jack Sparrow. You can escape the clutches of Kylo Ren in Rise of the Resistance. You can still fly over the Valley of Mo'ara on a banshee. Well, you get the point.
Those memorable classics still have their original nostalgia. If you are a Disney fan, you will feel at home again!
Some of the Disney Magic is Missing
Albeit, there are a few things that we did miss during our trip. Don't get us wrong, we still had an amazing time. Yet, there were a few elements of that Disney magic that were lacking.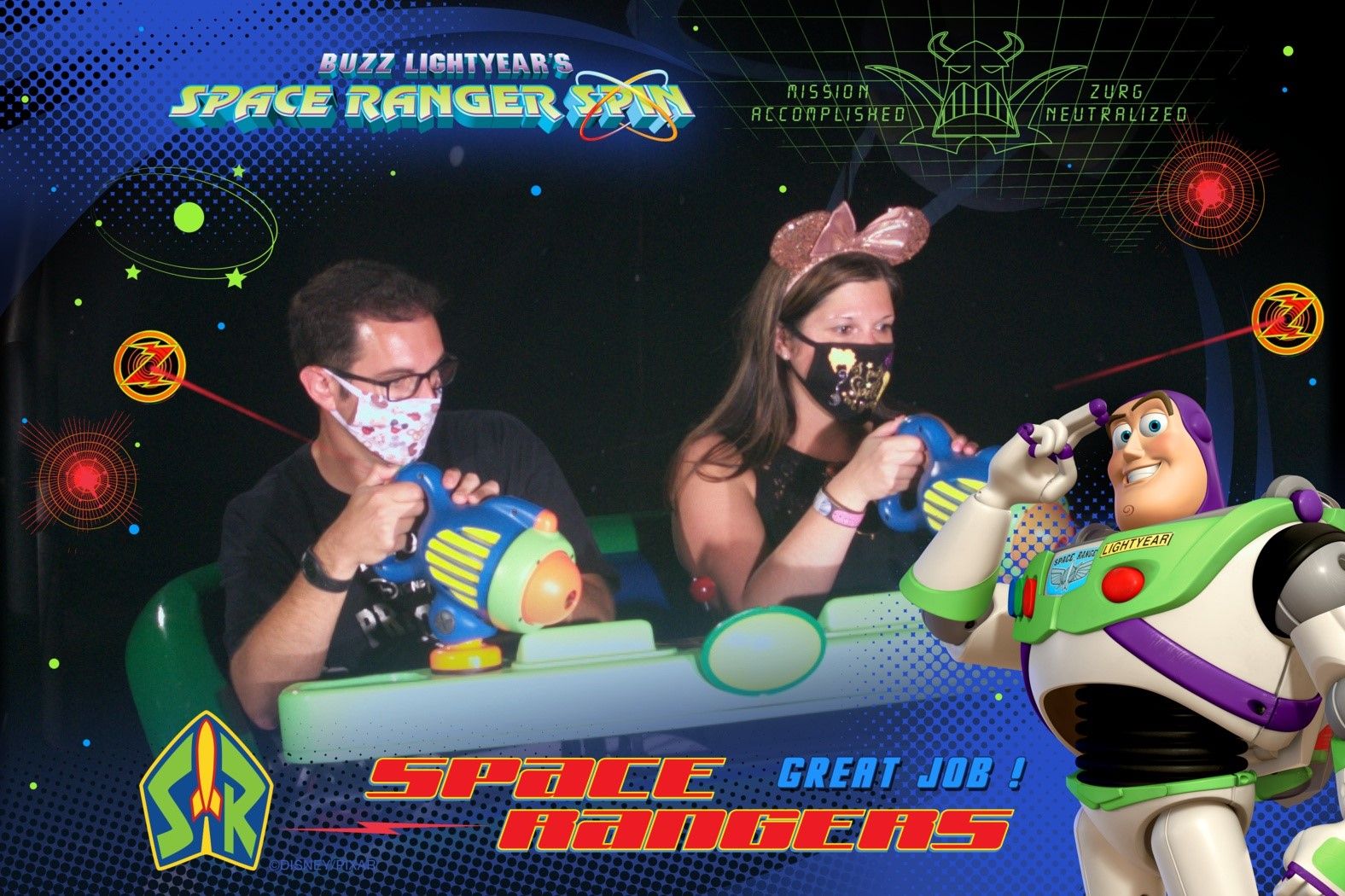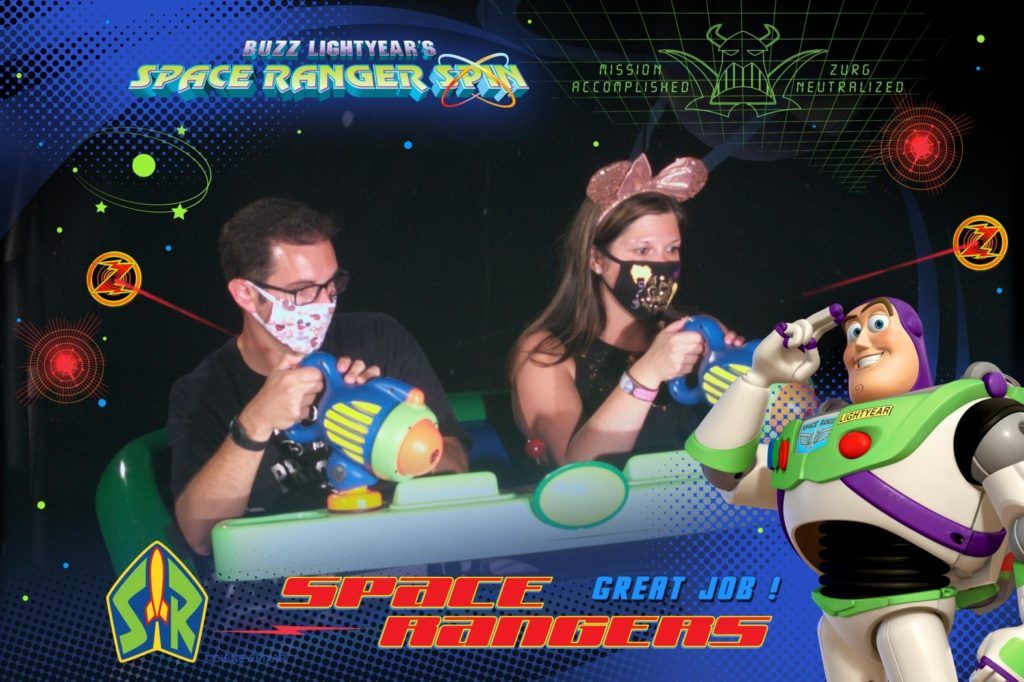 First and foremost, we missed the fireworks and nighttime spectaculars. We missed watching Happily Ever After blaze over Cinderella's castle. We were also eager to see the new Epcot Forever fireworks display. Sadly, these signature Disney shows will most likely be the last thing to return to the parks.
Similarly, Character Meet and Greets are fun for kids of all ages. Sadly, we weren't able to take pictures with Chewie, Mickey and Minnie, or the Princesses.
To help with congestion and maintaining social distancing, several ride pre-shows and interactive areas have been modified or omitted. So, you might not understand why you are standing in an alley on Rock n' Roller Coaster. Or, you might miss the fun of building your custom car at the Test Track. If you have never been on some of these attractions, you might feel a bit lost. And if you are a Disney fanatic, you will surely miss these elements too.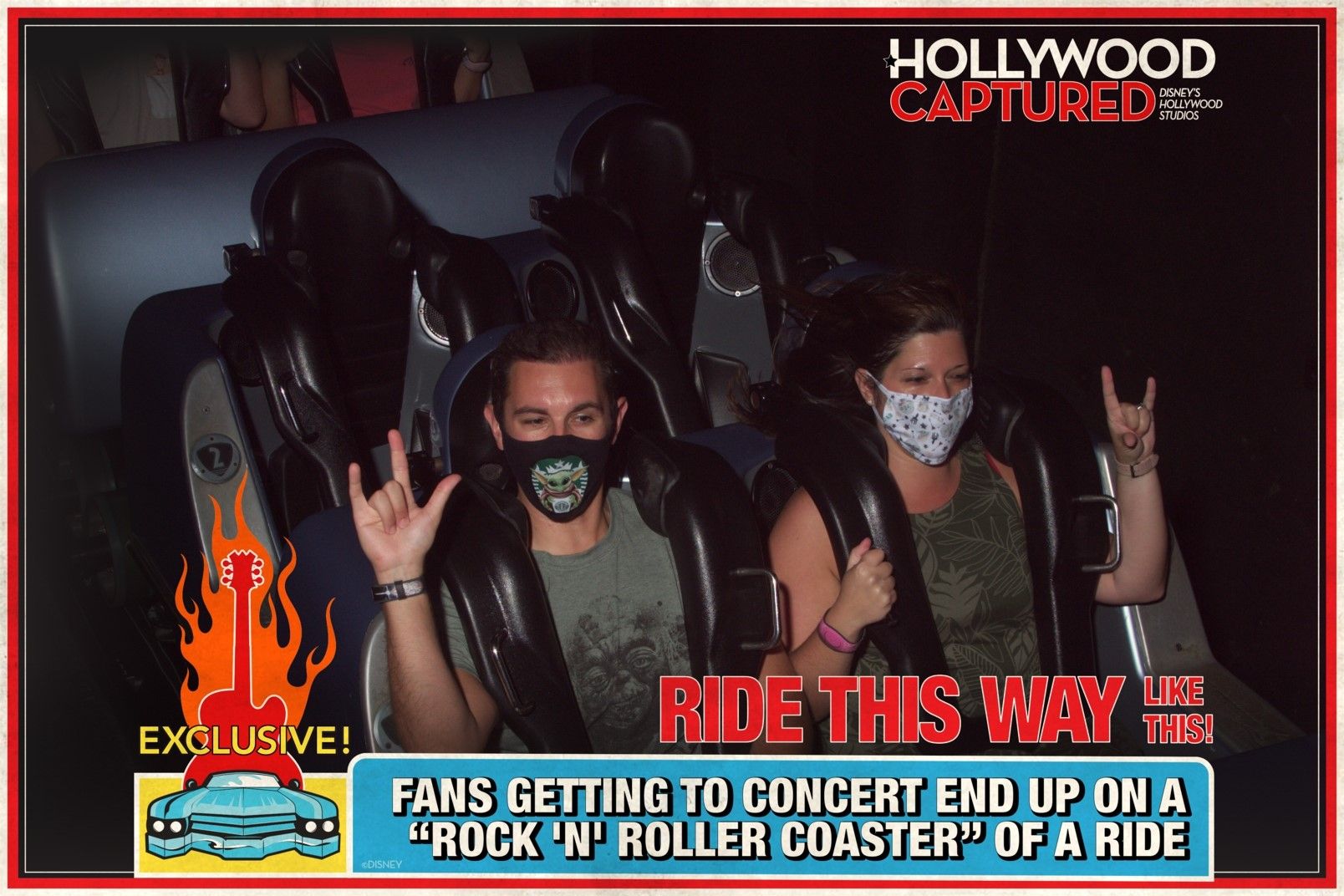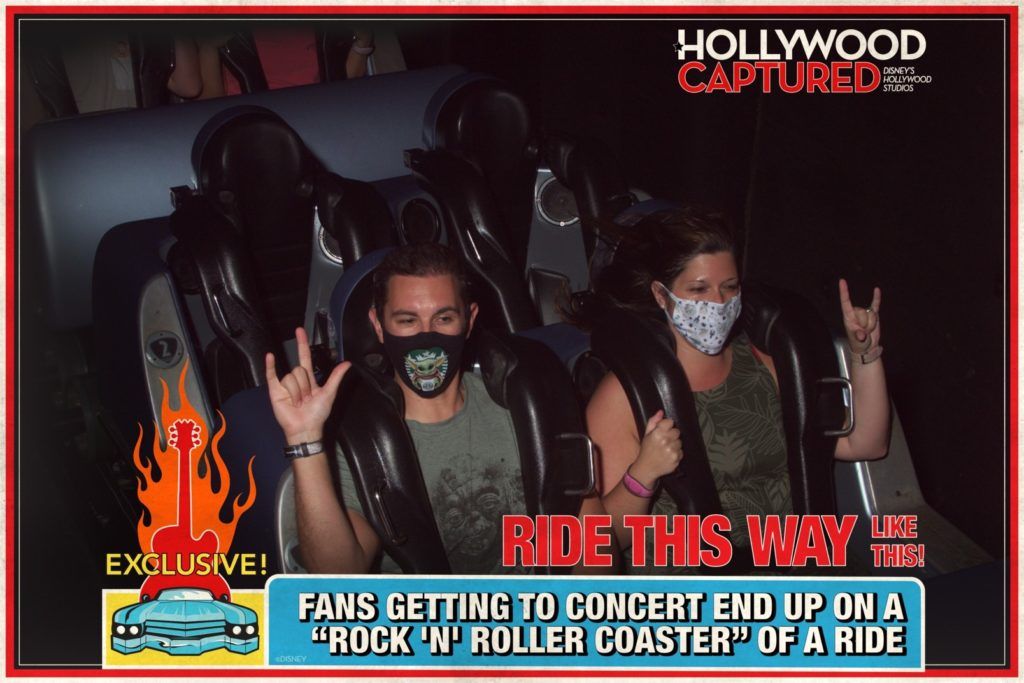 The live shows are not currently running either. So, we weren't able to watch Beauty and the Beast Live on Stage, the Festival of the Lion King, or any of the international performers at the Epcot World Showcase. The Bibbidi Bobbidi Boutique for the little ones is also not available at this time.
You Will Still Be Paying Full Price
If you were thinking of visiting Walt Disney World during the pandemic because it is cheaper, think again.
The theme park never really discounts its offerings, and our trip was priced appropriately for the season. This meant that moderate hotels were around $250 per night, and our Deluxe Villa was over $500 a night (September pricing). Tickets were priced as usual as well.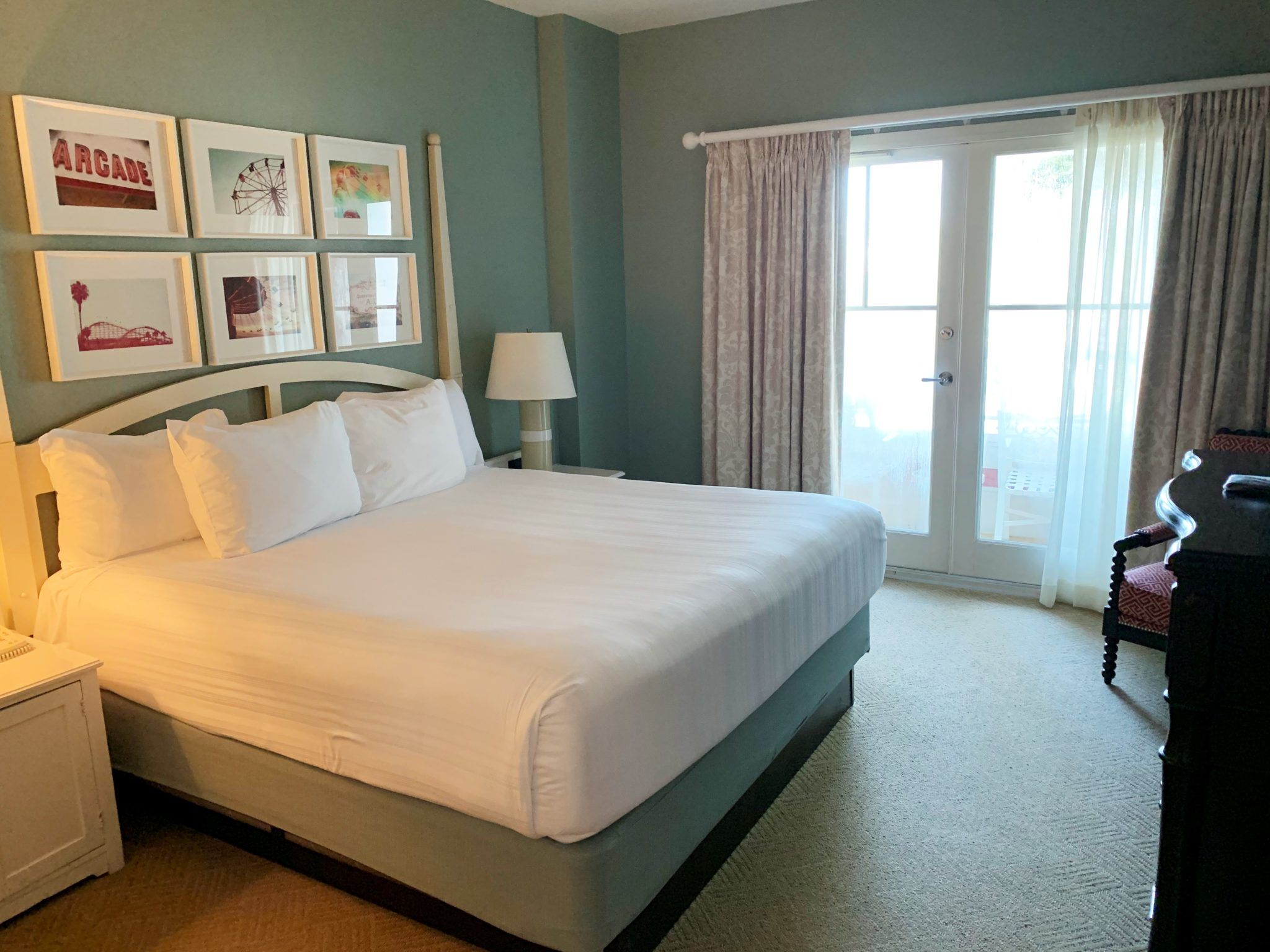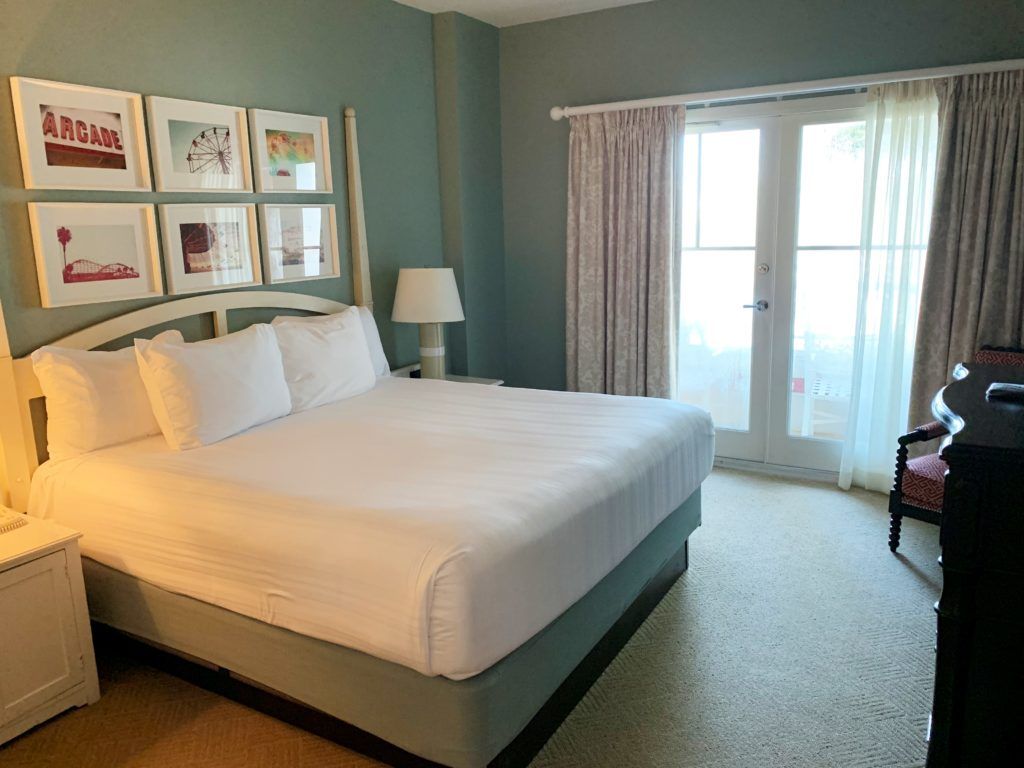 We are actually considering visiting WDW again with our family this Christmas. Investigating those prices, the costs are on par with expectations for that time of year.
Travelers should consider whether it is worth spending the same amount of money and not getting to experience EVERYTHING in the parks. Do the smaller crowds and fewer planning headaches balance out the lack of some Disney experiences? For us, that answer is yes.
Should You Visit Walt Disney World During the Pandemic?
That is a question only you can answer. During our trip, we had a great time and felt completely safe. Crowds were light and wearing a mask all day did not bother us. The shorter park hours made the trip more manageable and relaxing. It was easier to get restaurant reservations, like at Be Our Guest and Oga's Cantina. Plus, we rode all our favorite rides multiple times each day!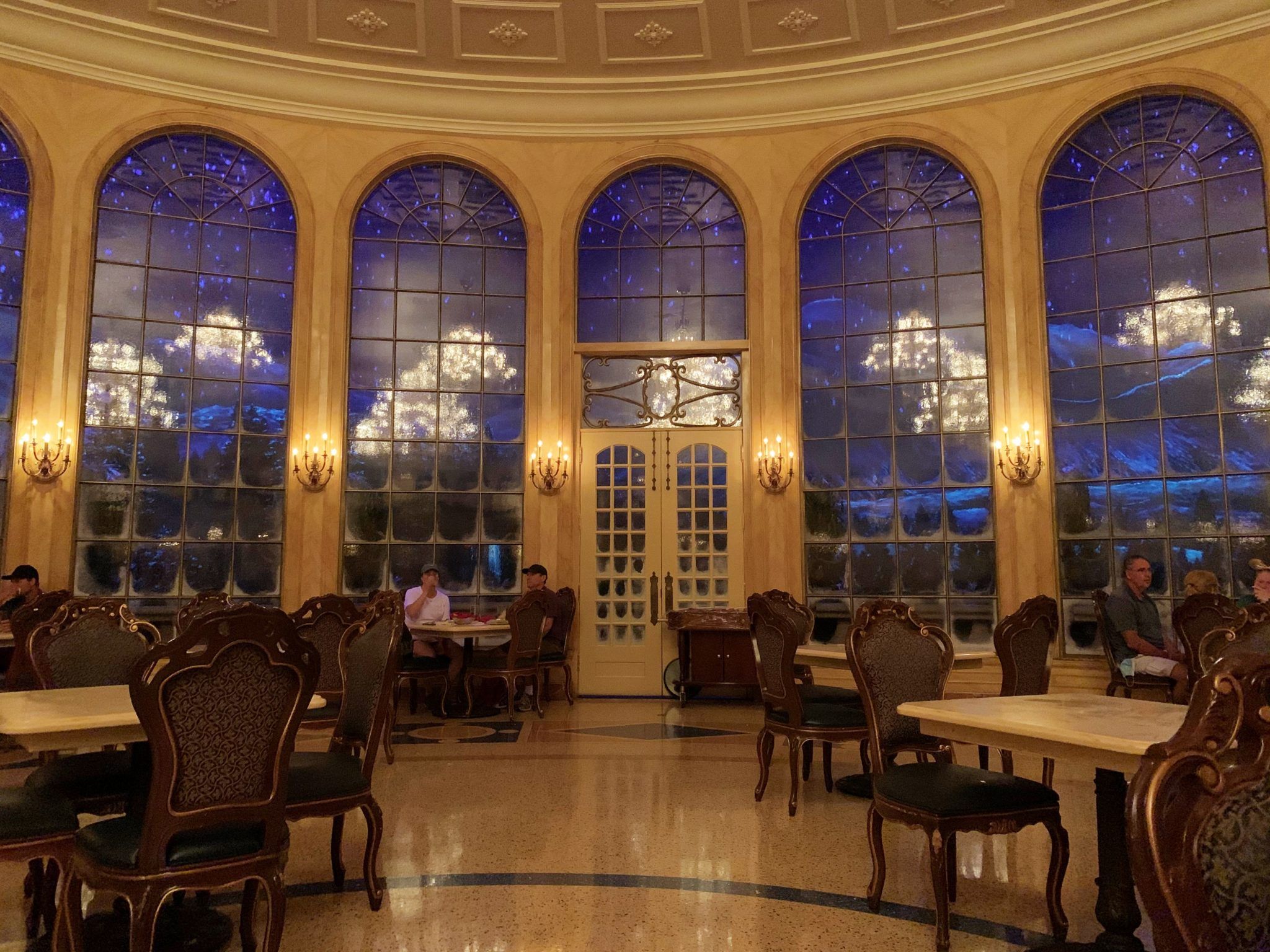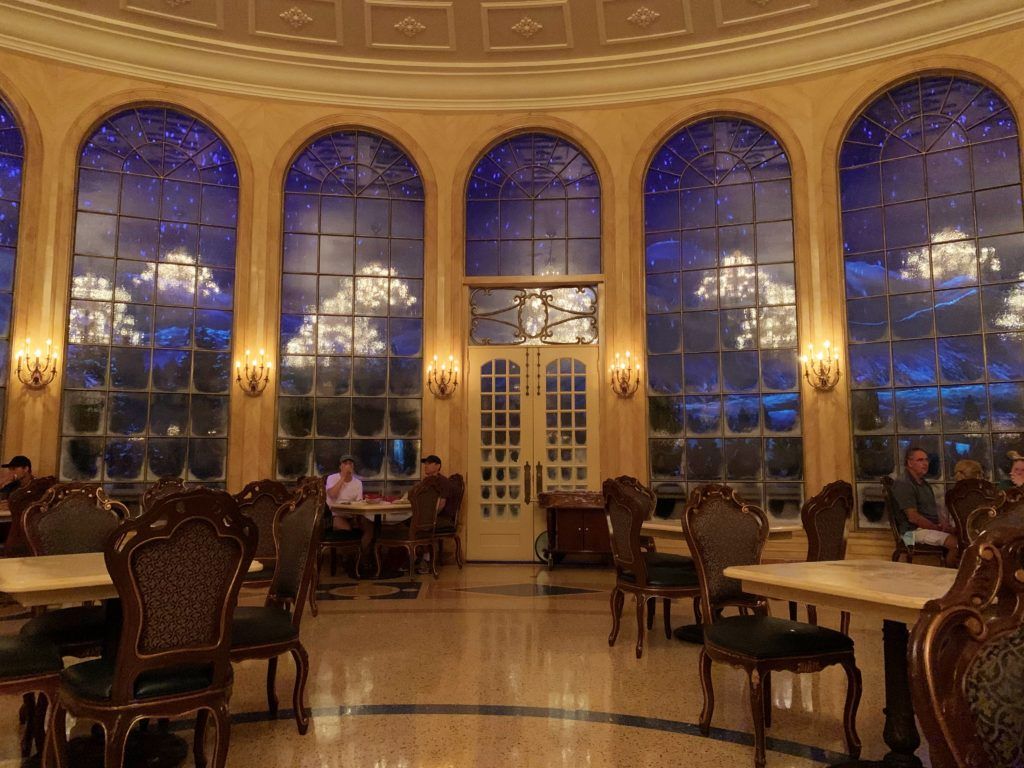 We did take extra precautions each day. Not to mention, we followed all the new health and safety measures of the parks as well as our state.
Knowing the risks, we made the decision to travel and felt it was the right one for us. It was certainly a great escape from everything that has occurred over the past 6 months! Of course, all travelers should account for their personal risks when making the decision to travel right now.
Comments
Would you visit Walt Disney World during the pandemic? When would you feel safe to travel again? Drop us an anchor below to share your upcoming travel plans.