Planning a trip to Disney World in 2021? Even if you have visited the house of the mouse in the past, it will be different this year. Disney World has instituted a number of new procedures and safety protocols since its reopening. Many of these changes will affect how to plan your hotel, days in the parks, and even meals. After a few recent visits to the resort and all parks, we are here to help you plan a trip to Disney World in 2021.
Complete Guide on How to Plan a Trip to Disney World in 2021
Basics of Planning a Disney World Trip
Create a Budget
To be honest, a trip to Walt Disney World can be fairly expensive. Yes, there are certainly ways you can save money on your trip to Walt Disney World. Though, you do need to be realistic and determine how much you can actually afford to spend on the vacation.
When you plan a trip to Disney World, there are several costs to consider. Of course, there are the obvious lodging and theme park ticket costs. In addition, you need to account for food and meal costs, shopping and souvenirs, additional activities, and transportation. Every family will have a different budget, as well as different priorities when allocating for each of these different categories.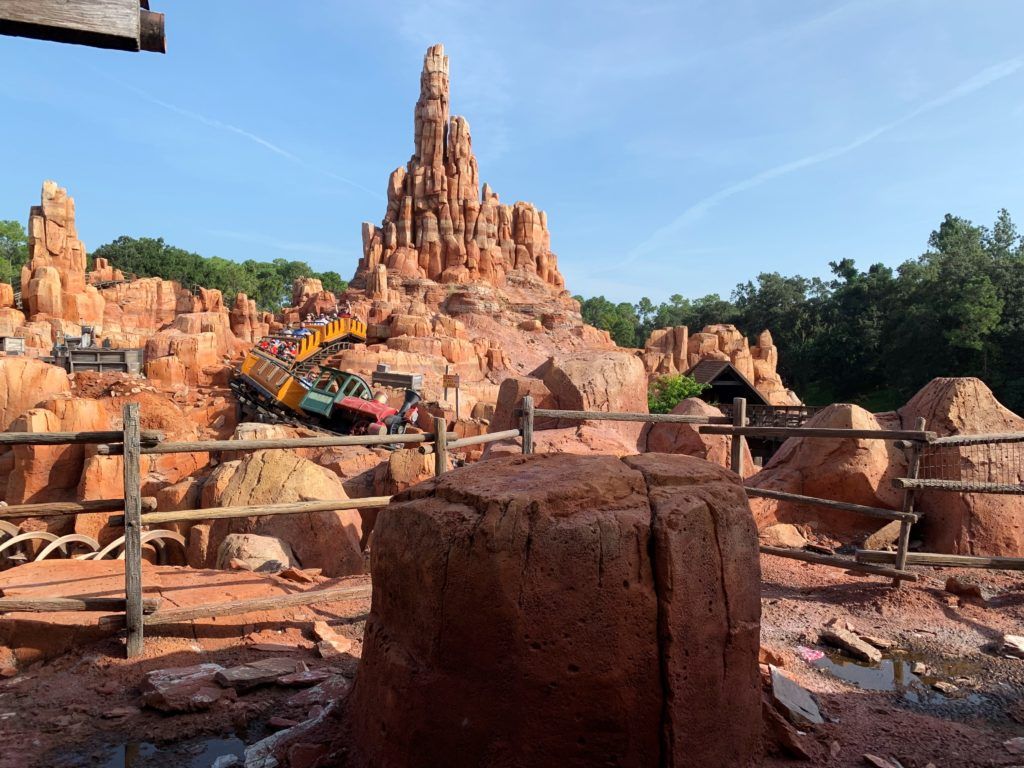 If you have flexible travel dates, Disney routinely offers a number of promotions throughout the year that can ease your travel expenses. These often include discounts on packages for tickets and hotel rooms. Of course, there are also hotel discounts. Though, rarely do tickets go on sale.
Be sure to read the fine print. Such promotions may include a minimum number of nights or will be restricted to certain hotel and/or room categories.
Determine When to Go to Disney World
Timing is everything in life. The same holds true when you plan a Disney World trip in 2021. Now, a lot can change, and does continue to evolve, due to the global pandemic. Walt Disney World can update and/or change policies that could affect things such as park openings and crowds.
Still, when you are thinking about your visit, you need to decide on dates. Right now, travelers can book tickets and hotels through the end of 2021. If you don't have flexible vacation time, then you might be locked into certain dates, like the summer or school breaks.
Related Post: What It's Really Like in Walt Disney World During the Pandemic
However, we highly recommend choosing a non-peak time to visit the theme parks. Disney World crowd calendars will give you an idea of when the parks are the least crowded and the busiest over the course of a typical year.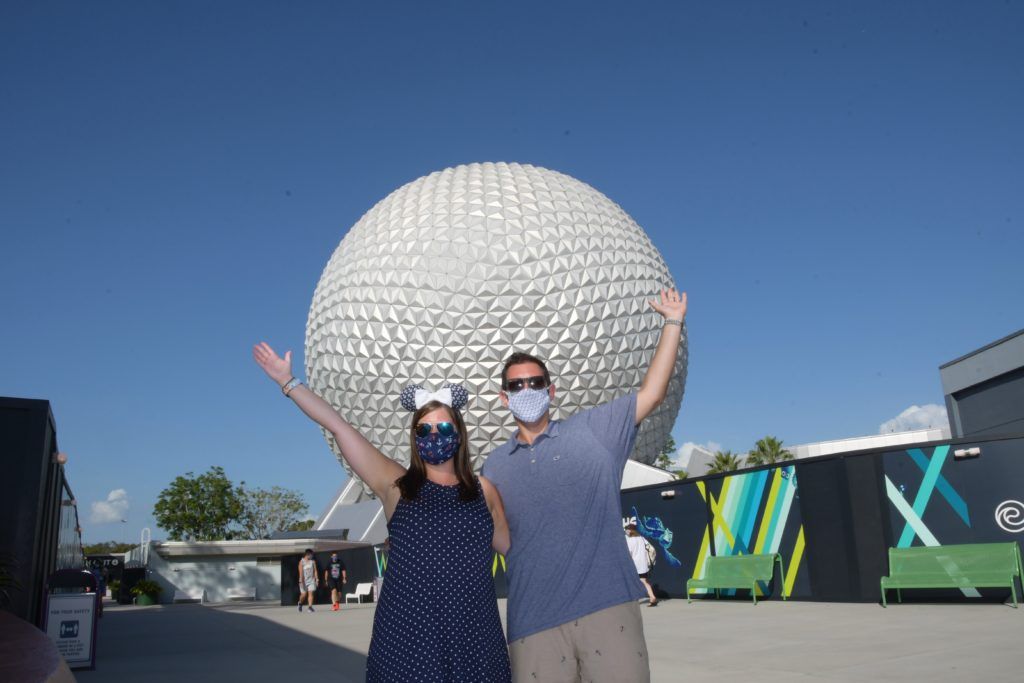 Generally speaking, the parks are the quietest in September. We have traveled during these times and can confirm the crowds are light. Yet, it is still hot in Florida this time of year.
There are several factors that influence crowds. Undoubtedly, crowds are the heaviest in peak summer months and around the holidays (think school vacations). Also, popular events like the Food and Wine Festival can increase crowds in certain parks. But, if you have your heart set on seeing the Christmas decorations or attending one of Epcot's festivals, then you might be willing to deal with larger crowds.
If you are looking beyond 2021, Disney usually opens reservations for the following year in the fall. This means 2022 reservations will become available around September 2021.
Deciding Where to Stay for Your Disney World Trip
We always stay on Disney property. Now, we understand this might not be the same decision for everyone. So, we will cover both options: staying on-site, vs. an off-site hotel.
Staying Off Disney Property
Admittedly, you will be able to secure comparable lodging found off property for much cheaper per night. There are plenty of hotels, motels, suites, condos, and vacation houses in the surrounding area. Or, you could use hotel reward points or credit card rewards to stay for free at a qualifying resort.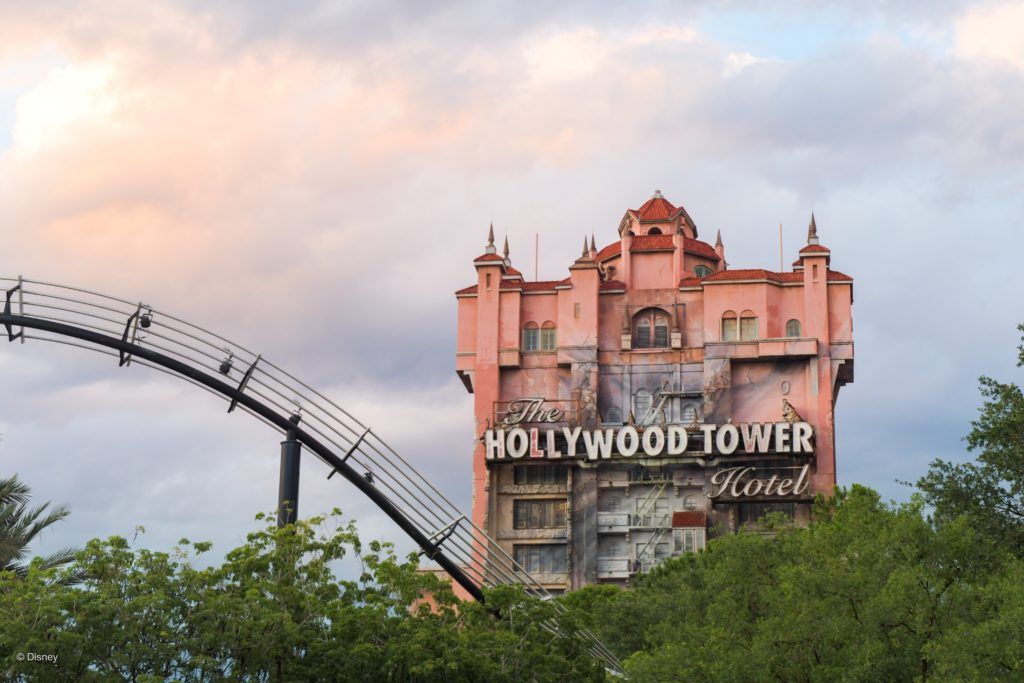 Still, staying off property means that you will need to find transportation to the parks. Some hotels offer "free shuttles", but these often have limited schedules and no guarantee that you will make it to the park on your time schedule.
Renting a car is also a possibility, but it obviously adds to the costs of the trip. You will need to pay for parking each day at the different theme parks. Plus, you are stuck driving to and from the parks early in the morning and late at night.
Staying on Walt Disney World Property
When you stay on Disney property, you receive many perks.
You also have a variety of resorts from which to choose. From value resorts to Deluxe resorts and villas, there are dozens of room types to fit every budget. While these rooms will likely be priced more than similar rooms at off-site properties, you are paying a premium as there are several benefits to staying at a Disney World hotel.
With Disney hotels, all transportation to and from hotels, parks, and Disney Springs is included via a variety of modes of transportation. Some hotels are within walking distance to parks, like those on the Disney Boardwalk. We loved our stay there and would certainly recommend the area. There is also the Monorail, the new Skyliner, ferries, and a series of buses depending on which resort you choose.
Also, you will have complimentary airport transfers via the Magical Express (for 2021 stays as this service will be ending in January 2022).
Disney transportation are the first vehicles allowed to drop off guests at the parks in the morning. So, you will be ahead of those that drive themselves or take a ride share to the parks.
Believe us, we have ridden two or three rides before the park is even "open". Plus, Disney has recently indicated that resort guests will be able to enjoy 30-minute early entry to any theme park, every day. This will replace the former Extra Magic Hours that have been suspended since COVID. In all honesty, this has been "unofficially" occurring the past several months.
Not to mention, guests who stay on Disney property are normally able to book dining and FastPasses before other guests. Though, FastPasses are currently unavailable since the parks' reopening due to COVID.
All of these benefits are worth it for us!
You can offset some of the costs of staying on property by using a grocery delivery service, such as Amazon Prime Now or Instacart. The cases of water, Gatorade, and snacks/breakfast bars that we ordered certainly helped us stay on our food budget during our past two trips in 2020!
Create a My Disney Experience Account
Regardless of whether you stay on property or off property, you need to use the My Disney Experience website and app. This app will be crucial in 2021 for everything including making reservations, ordering food, checking ride wait times, and even as your ticket if you choose to forego a Magic Band.
If you already have an account, review it to make sure all of your information is accurate and complete. Once you have a reservation, this website and app will be your new best friend.
Book Your Hotel
Now that you have done all your preliminary research, it is time to book your reservation. Be sure to review each hotel's policy when it comes to cancellations and refunds. Currently, Disney has waived all change and cancellation fees up to the date of check-in for on property reservations with arrivals through April 30, 2021.
If you are staying off property, make sure you understand the details of the specific room rate you choose for the trip. More and more lodgings have non-refundable rates and other discounted prices that come with cancellation penalties. Also, verify other costs such as on-site parking, internet, or transportation (if any is offered).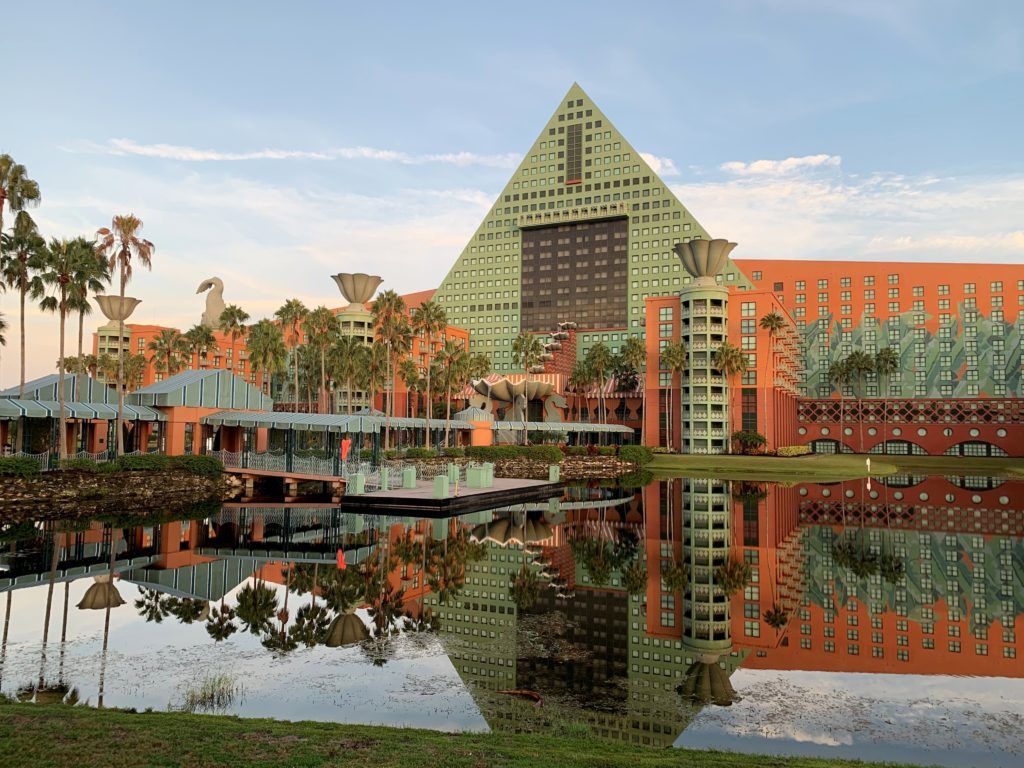 For Disney hotel only reservations, you will need to place a deposit equal to one night's accommodations, plus applicable taxes. If you book a Disney Hotel and Tickets package, you will need to place a $200 deposit as long as the booking is more than 30 days in advance.
We highly recommend you book at least 6 months in advance for a 2021 Walt Disney World vacation. Your final payment is due 30 days prior to arrival. Historically, you have until this time to cancel with no penalty. Though, cancellation policies are more generous now due to COVID.
Review Park Ticket Options
Most individuals book their tickets and the hotel at the same. This is especially true now. Since reopening, you now need to make a park reservation. In 2020, it was simple as Disney was only allowing a base-ticket. This meant that you could visit only 1 park a day. There was no park hopping, and water parks were closed.
In 2021, Disney is offering more options. They have announced plans to open up water parks. The company also announced in November 2020 that park hopping would return starting January 1, 2021 with some changes.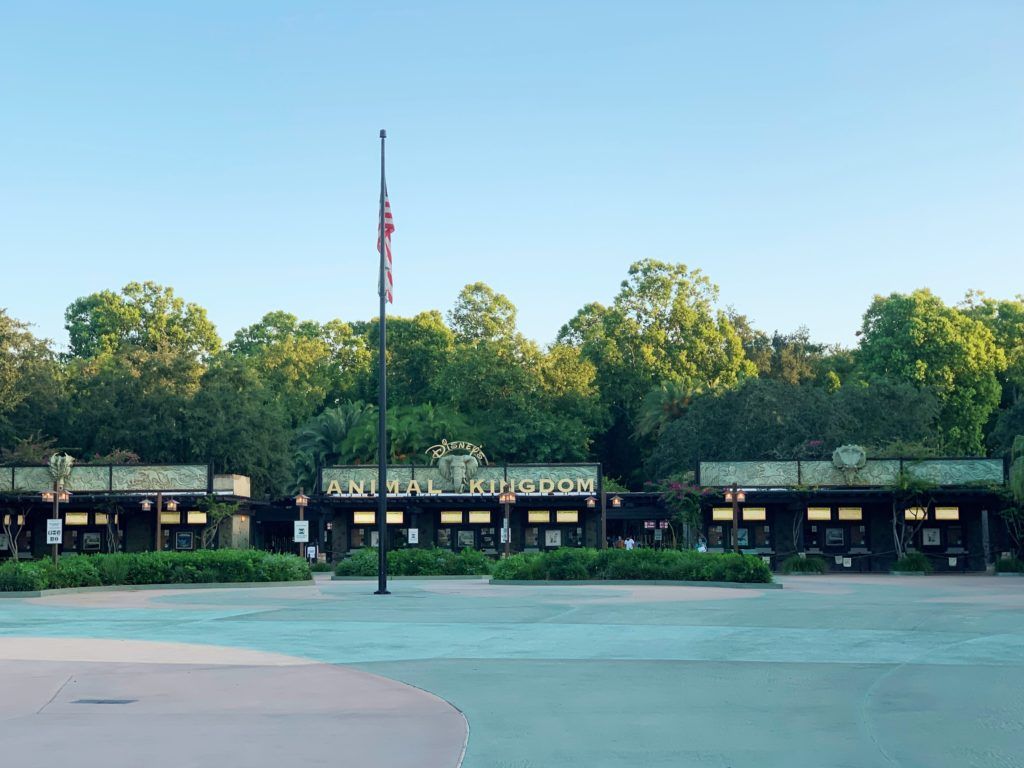 So, this add-on is available to purchase in 2021. Hint: We highly recommend you purchase this option!
When it comes to pricing, Disney now works on a dynamic pricing schedule. This means that the price of tickets is different depending on when you visit.
How to Plan a Walt Disney World Trip Once You Have Reservations
Book Flights and Transportation
For most travelers heading to Walt Disney World, you will need to purchase airfare. The nearest airport to the resort and surrounding area is the Orlando International Airport (MCO). Finding a flight to this airport shouldn't be a problem. We typically book our flights at least three months in advance of our trip.
Although, depending on when you travel, you will want to monitor prices for flights as well as consider other ways to find cheap flights.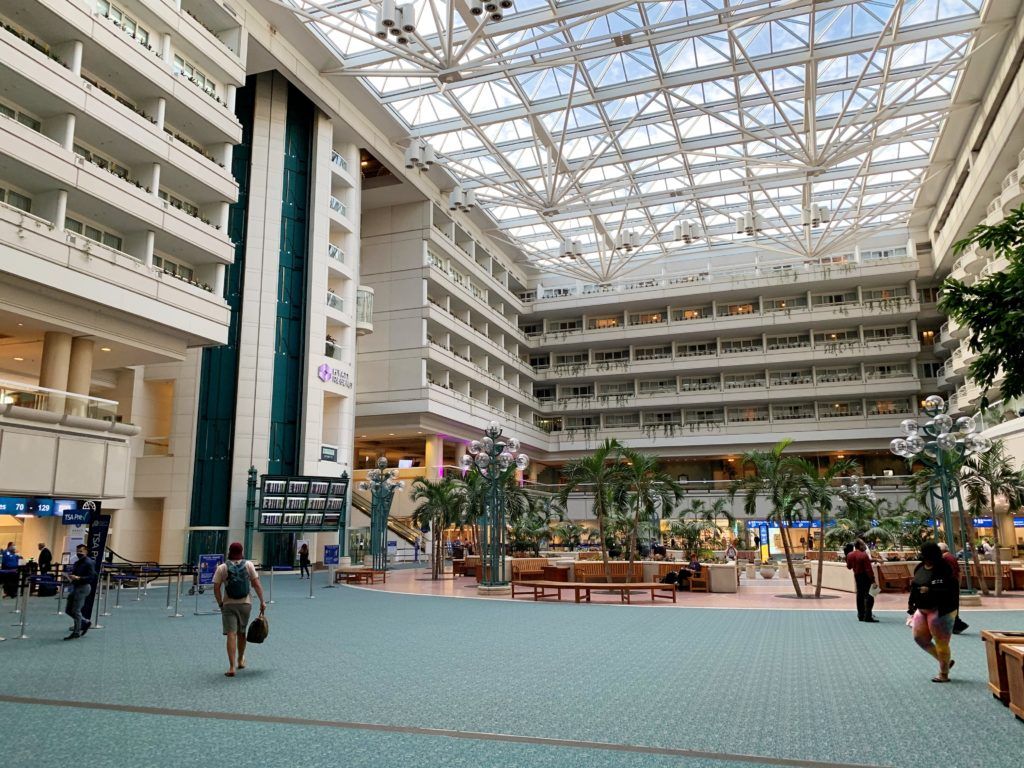 Other travel arrangements may include transfers to and from your hotel or a rental car. This is especially true if you stay off property or have plans to visit non-Disney attractions. Yes, there are several things you can do in the surrounding area that are not related to Disney.
Make Park Reservations
As mentioned above, when planning a Disney World trip in 2021, you will need to make a park reservation for each day of your trip. This allows Disney World to control capacity, which is currently capped at 35%.
During our visits in August and December of 2020, some of the parks did "hit capacity". In particular, Magic Kingdom and Hollywood Studios tend to be the ones that sell out first.
You can only make a park reservation once you have purchased park tickets.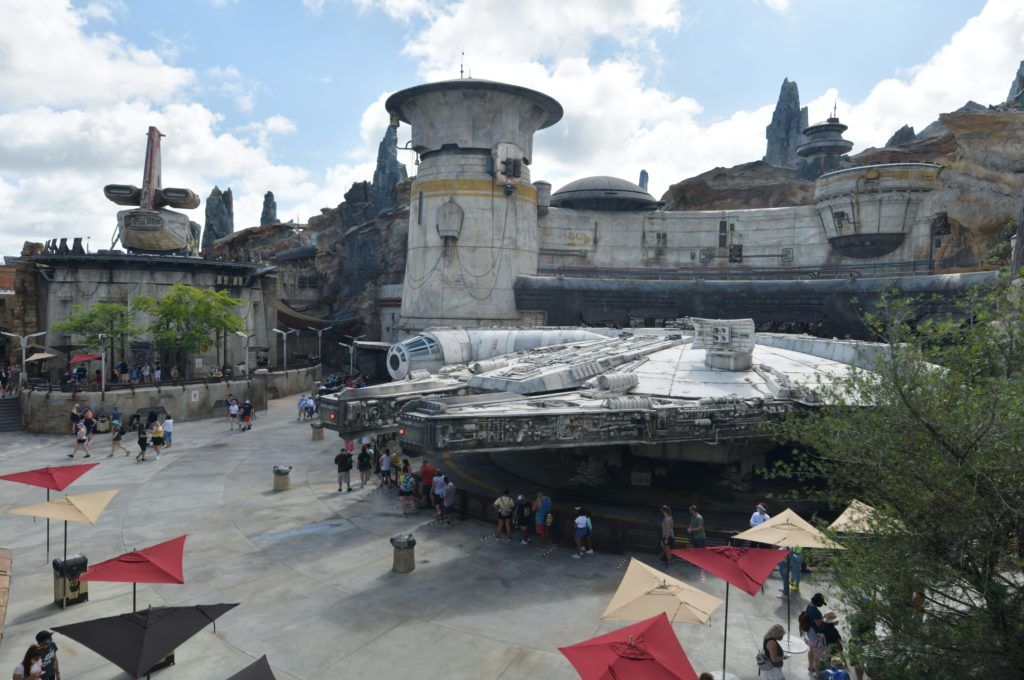 Now, you can switch your park reservations in the future, given that the park you want to visit still has availability. Right now, Disney World is accepting park reservations for the next 12 months. It is possible that this new system imposed due to COVID will be phased out over 2021, but for the time being, you need a park reservation in order to enter (a dining reservation isn't acceptable for entrance).
Here is the Disney World theme park reservation availability schedule which displays which parks are still accepting reservations. Good news, most days are wide open for all four parks.
When planning your trip, we do suggest you review a Crowd Calendar to get a sense of which parks you should visit each day based on expected crowds.
Review the Restaurants and Dining Options and Make Reservations
Dining at Walt Disney World is no joke! Yes, there are your typical fast food offerings like hamburgers, popcorn, and pretzels. However, across the 4 parks, over 20 hotels, and Disney Springs, there are several other restaurants serving up impeccable menu options. That is why it is crucial to begin researching the different restaurant offerings well in advance of your trip.
Our favorite resource for all things related to dining is the Disney Food Blog. Of course, there are plenty of other review sites with lists of the best restaurants and dining tips.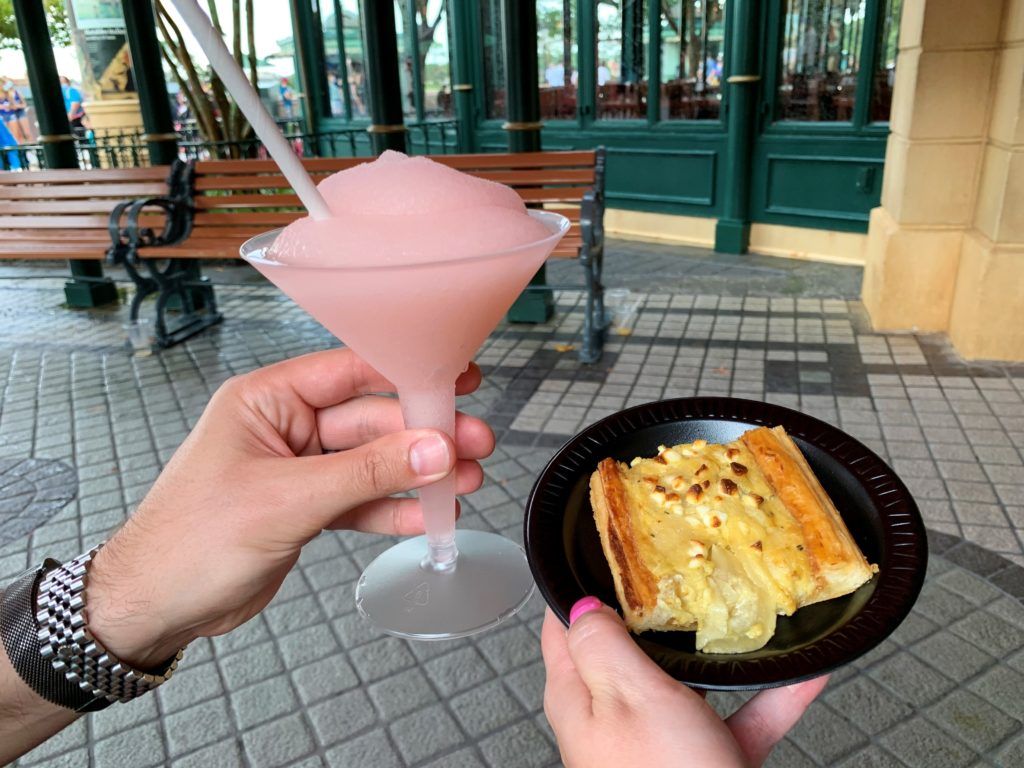 We tend to mix up quick-service and sit down meals during our days at the parks. In addition, we try to mix up our main meals between lunch and dinner depending on park hours. We also recommend reserving at least one meal for Disney Springs, as there are several great restaurants located here.
Only sit-down restaurants can be booked in advance. Currently, those staying on Disney property can book dining 60 days prior to arrival. Once you hit this milestone, you can make reservations for your entire stay (up to 10 days). Those staying off property can begin making reservations 60 days prior to each day they want to dine at a restaurant.
If there are some restaurants you must try, say Oga's Cantina or Be Our Guest, knowing which days you plan to be at those parks is crucial. These venues fill up extremely quickly.
Create a Game Plan for Each Day
With your park reservations made, you can now begin investigating what you want to do and see during your visit. We are big fans of Touring Plans, which offers customized plans that help you beat the crowds for a nominal fee.
Even if you don't pay for this option, review with your family what attractions are "must-see" on certain days. You can also review the Disney app for expected wait times. Warning, this can be addictive as you begin preparing for your trip. We recommend having a game plan for at least the first few rides of the morning.
Another Disney World planning tip is to get to the parks early. Most parks begin letting guests in before the official "open time". You will then need to go through a temperature check, security check, and be scanned into the park. Currently, there is no "rope drop", so once you are scanned into the park, you can jet off to your first ride of the morning. If you do so, you will be steps ahead of the crowds and the lines at major attractions.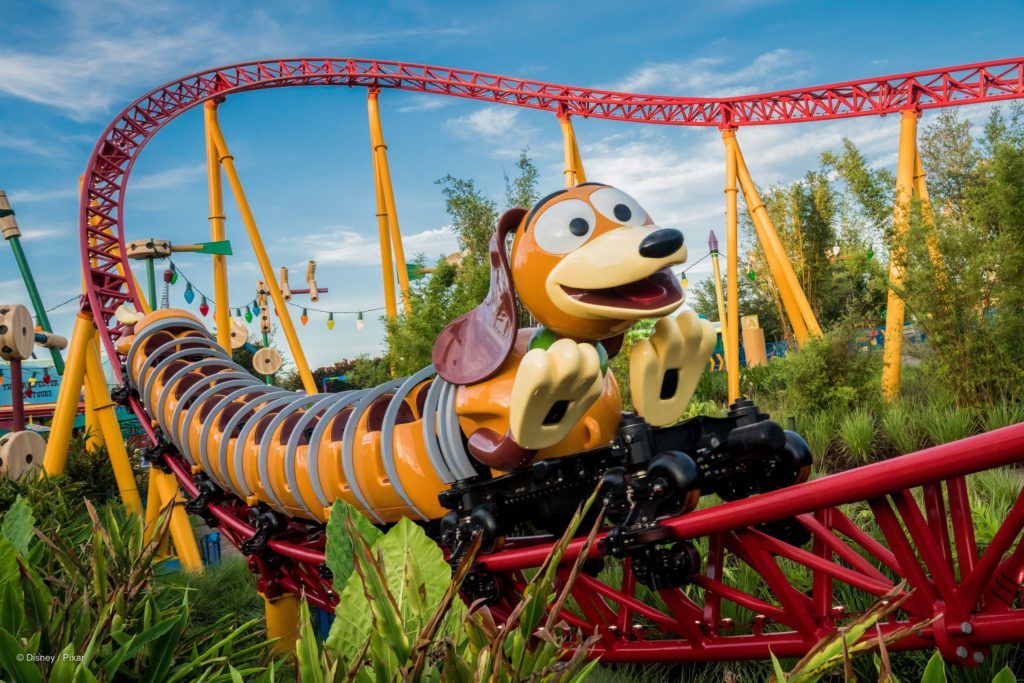 Again, those arriving to the theme parks via Disney transportation are the first to enter the parks. In our experience, most parks have been allowing guests in about 45 minutes before the official opening. Then, the most popular rides begin running about 30 minutes prior to the park's open.
During our last two trips in 2020, we were able to ride the busiest attractions at all the parks before the park was even officially opened.
In 2021, you will also have to decide whether you will park hop. Currently, you can only hop to a different park after 2 pm pending its availability. You will still need a morning park reservation and will need to be scanned in at that park for the day in order to be able to hop. Although, you will not need additional reservations to hop after 2 pm. These Park Hopper hours are subject to change.
Register for Disney's Magical Express
For those staying on Disney property, you will want to make a reservation for Disney's Magical Express. This is the complimentary transportation to and from the airport to your Disney resort.
When you arrive at the airport, you will need to head to the lower levels of Terminal B. There is signage throughout the airport directing you where to go for the Magical Express check-in counter. When you arrive, make sure you have all your luggage with you, as well as either a magic band or your confirmation number.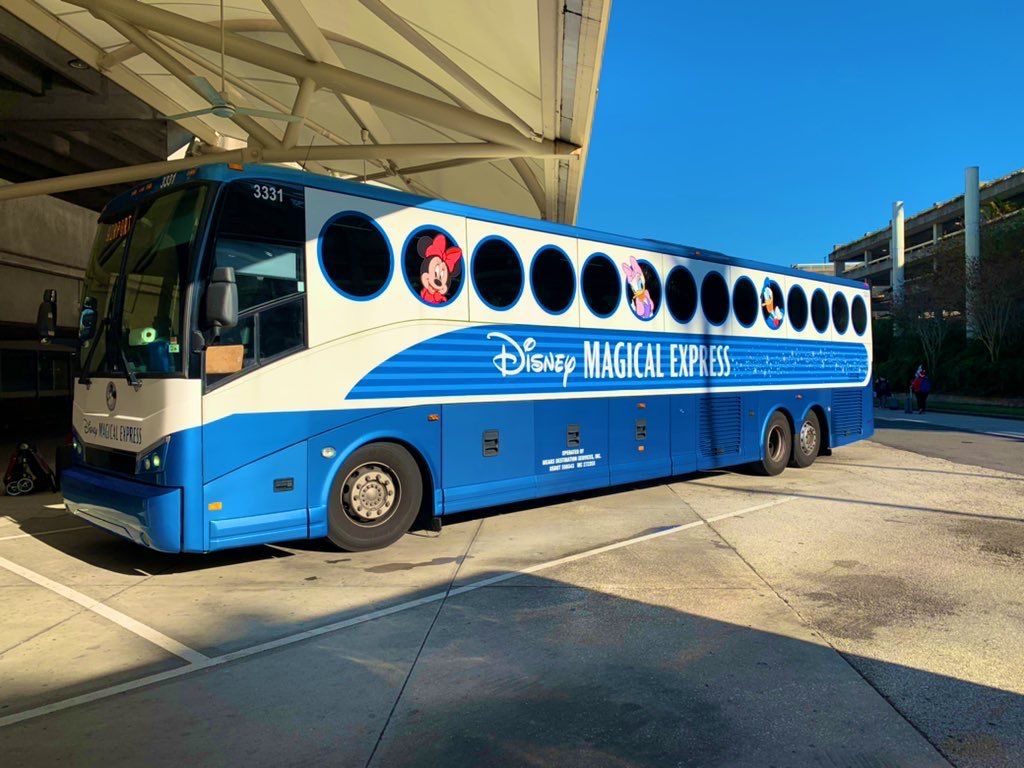 There could be a little wait depending on when you arrive and how many buses are running. Last year, we waited less than 10 minutes during a non-peak arrival and about 20 minutes on our arrival around Christmas time. Keep in mind that your bus will be socially distanced, and it could make multiple hotel stops.
So, it is best to bucket at least an hour of travel time from when your plane lands to when you will arrive at your hotel.
For the trip back to the airport, Disney normally picks you up three hours before your departure flight's schedule. Of course, this service is optional, so you could use it for only one-way transportation if you choose.
The Disney Magical Express will be available for all 2021 arrivals. However, the company just announced that they will be discontinuing this service as of January 2022.
Purchase Magic Bands
Starting in 2021, Disney will also no longer provide visitors with complimentary Magic Bands. These bands serve as your room key, park tickets, and a payment method for purchases made at restaurants, shops, and most places on Disney property.
The good news is that now you can use your mobile phone instead. The Disney app now allows you to use your mobile phone as a ticket, room key, and digital wallet.
Still, we are fans of Magic Bands and suggest you consider ordering them for your family. We feel they are easier and more convenient since they are wearable. Plus, they are stylish!
If you have older Magic Bands, you should check to see if they are still compatible.
Start Online Check-In
Another great feature to planning a trip to Walt Disney World in 2021 is the online check-in process. You can do this starting 60 days prior to your trip. Using your My Disney Experience, all you need to do is make a few selections and you are all set.
In light of COVID, most hotels now offer direct to room access, meaning you can skip the front desk. Once you arrive, you will receive a notification when your room is ready. Note, the check-in times are 3 pm or 4 pm (for Deluxe Villas). Though, your room could be ready before that time.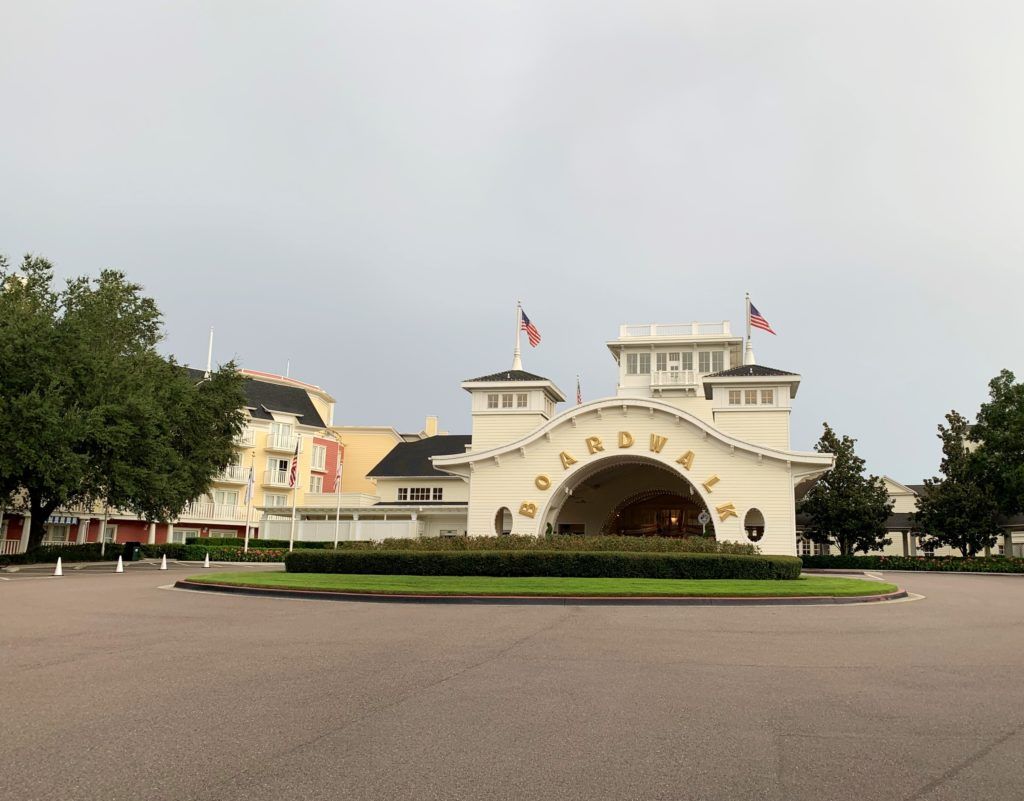 Once a room is assigned to you in the app, you can head directly to your room and use your Magic Band or smartphone as your key. Yes, it is that easy!
Also in 2021, housekeeping services have changed. Prior to your arrival, the room will undergo a thorough cleaning. Though, to limit contact during your stay, only light cleaning every other day will be provided. You can also choose to forgo room cleanings all together. This will mean that you have to request additional towels or toiletries as needed. You will also have to take out your own garbage. Honestly, this was no problem for us.
Make a Room Request
During your online check-in, there will be a few room request options. These vary based on the hotel and the room category you purchased. Things you might want to request can include specific buildings at a resort, rooms next to amenities such as dining and the pool, rooms on lower (or higher) levels of the resort, and/or adjoining rooms if traveling as a group.
Even if you pre-select some options during check-in, you can make additional requests via phone or email (or just confirm with the resort that your requests are on file). You can contact guest services at 407-934-7639.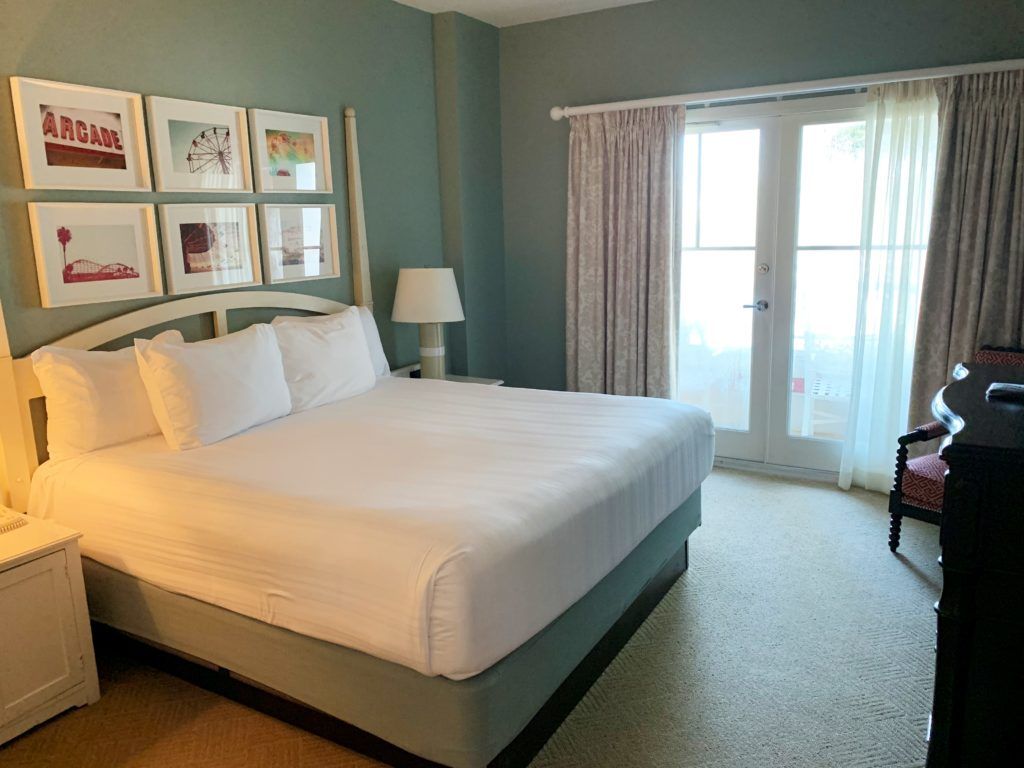 Of course, nothing is guaranteed, but if you put your request in early enough, the hotel will do its best to accommodate you.
If you purchased a Touring Plans subscription, this website has a Hotel Room Request Form that you can customize. Then, the site will email the form on your behalf 30 days prior to your arrival.
Begin Packing For Your Trip
When you visit Disney World will dictate your packing list. Certain times of the year, the weather is more predictable than others. If you are visiting during the late spring, summer, or early fall, you know the weather will be hot and humid!
If you are visiting during the winter, the weather can be more unpredictable with large temperature swings. So, be sure to pack some extra layers. For our last trip in December, the mornings were as cool as the 40s, with high temperatures ranging from 50 to 75+. So, this meant that some days shorts and t-shirts were perfectly fine, while other days fleece jackets/packable vests were a must.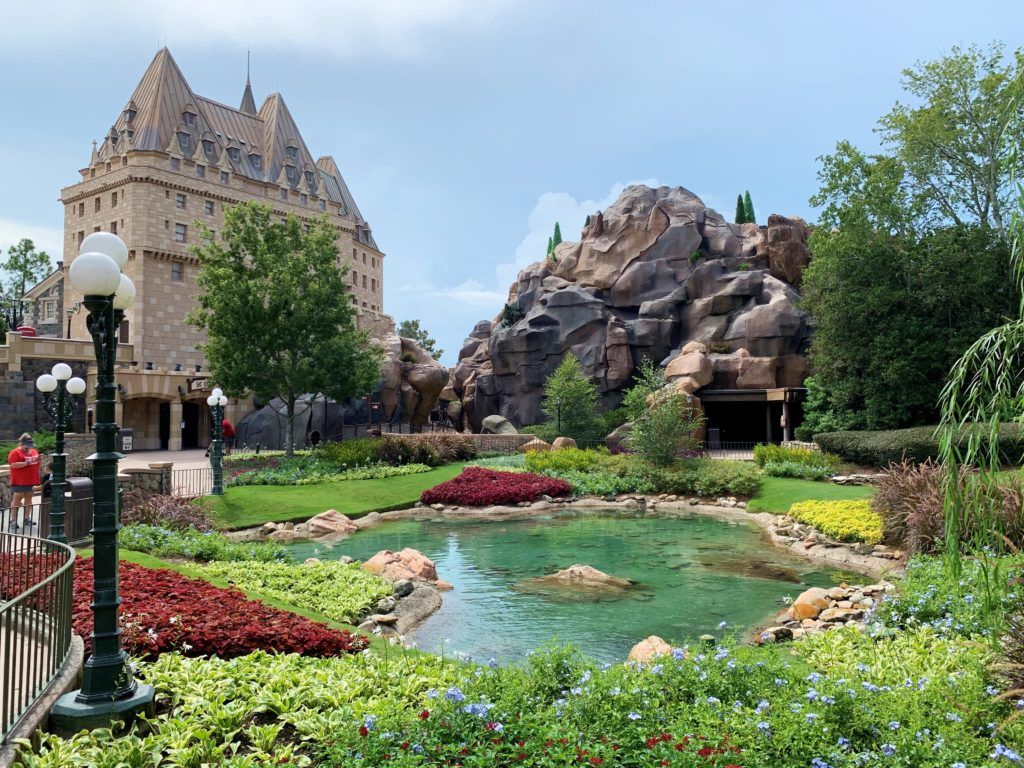 Regardless of the time of year, comfortable clothes and footwear are a must. Don't forget some rain gear too, like ponchos or umbrellas.
Also, keep in mind to pack appropriate attire if you have dinner reservations at any upscale restaurants during your trip.
Other things that we recommend packing include bathing suits, a refillable water bottle, a lightweight bag to take into the parks, an external power pack for charging phones in the park, hand sanitizer, and disinfectant wipes. Also in 2021, be sure to pack enough face masks for the trip, along with some extras just in case.
Make Final Preparations
There are a few last minute items that you will want to finalize during the week of your trip.
Make sure you have printed copies or email proof of all reservations (including hotel, dining, and theme park tickets/reservations). Also, record the confirmation numbers for any items you booked online. We definitely recommend purchasing the Memory Maker photo package for your trip as well.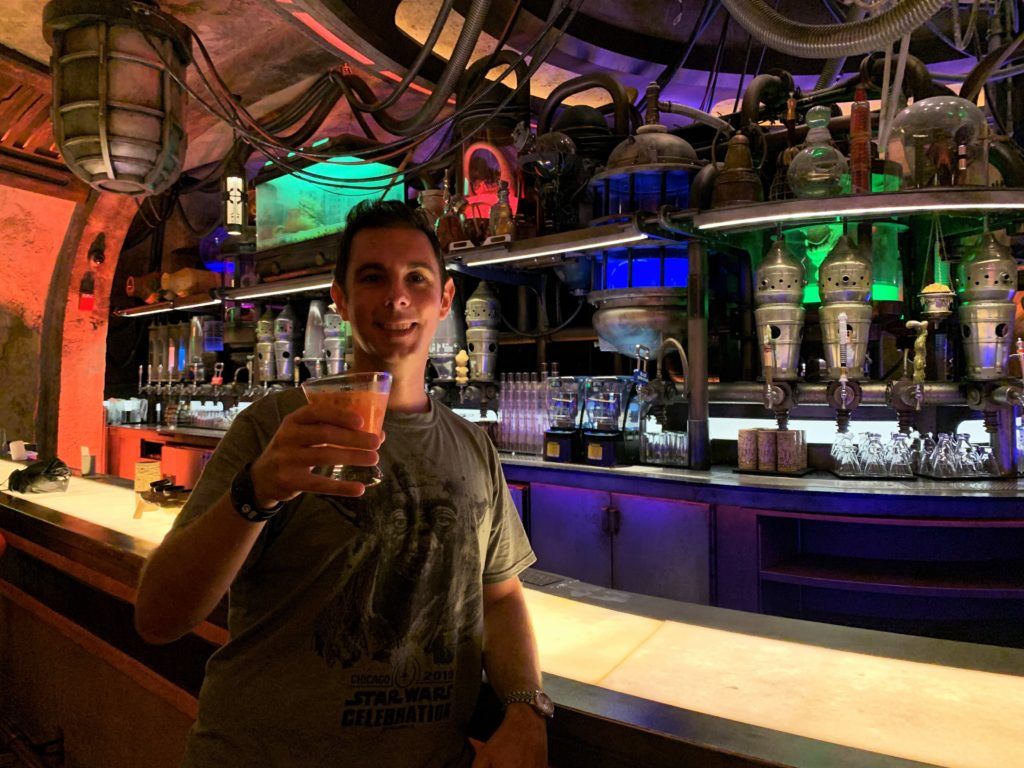 In your carry-on bag, we suggest packing those confirmation printouts, medications, a change of clothing, disinfectant wipes and hand sanitizer, your magic bands, technology cords, as well as extra face masks.
Don't forget to check-in 24 hours before your flight either.
What's New to Planning a Disney World Trip in 2021
Face Covering Requirements
When Walt Disney World reopened in 2020, there were a number of new health and safety protocols put in place. Chief among these were facial covering requirements. All guests ages 2 and up are required to wear a face covering at all times while in the park. The only time you are allowed to remove the mask is if you are actively eating or drinking while stationary.
You will hear these announcements throughout the park reminding guests to keep their masks on at all times, and to make sure they cover both the mouth and nose.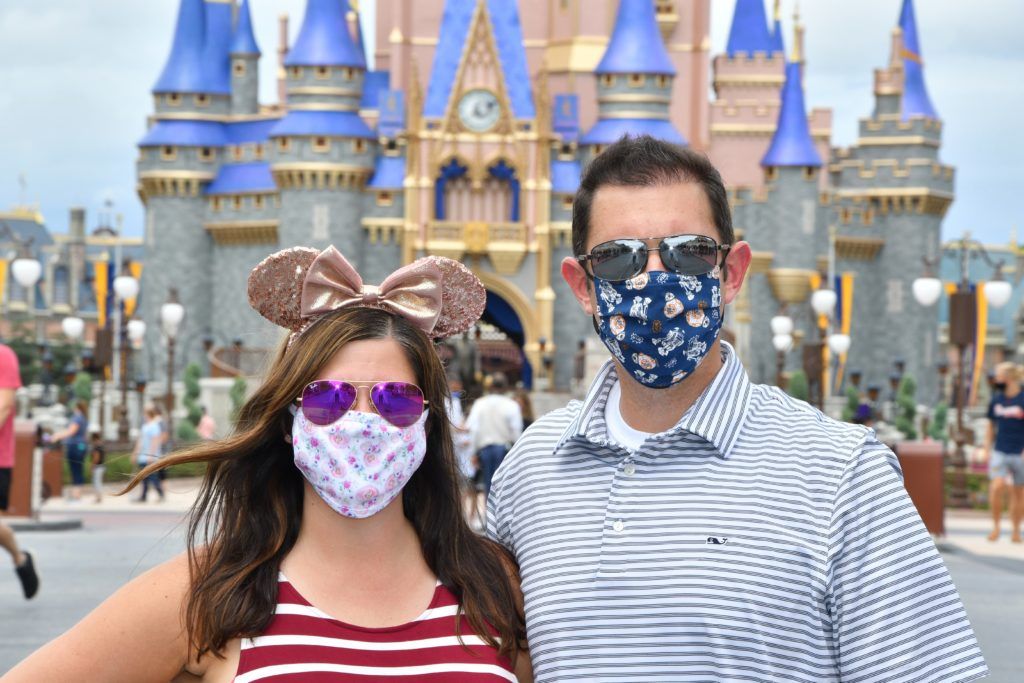 Also, friendly cast members are found throughout the park to remind individuals of this rule, even when taking photographs. Don't worry, the cast members will be wearing masks too, and most also don face shields.
Other safety protocols include temperature checks before entering each park, as well as the installation of hand sanitizer stations throughout all of the resorts, theme parks, and restaurants.
Physical Distancing
To reduce crowds, Disney World is currently limiting park capacity. When the parks first opened last summer, it was speculated that they were operating at around 25% capacity. It has now been reported that number has increased to 35%. Throughout 2021, Disney is likely to continue making adjustments to the parks to allow for increased capacity while keeping guests safe. One way the company is doing so is by implementing a number of physical distancing measures.
By now, we have all heard the term social distancing. When planning your trip to Walt Disney World in 2021, you will not be able to escape it. Throughout the resort, on attractions, in shops, restaurants, and shows, markers are placed to ensure individuals remain six feet apart.
The good news is almost all visitors abide by these markers and the rules. Again, cast members are there to encourage social distancing and to remind individuals to leave adequate space between parties. This can be difficult at certain points in the park, or at peak times, but all it takes is some patience and preparation.
This occasionally means that stores might have a queue, as they are at capacity. Also, lines for popular attractions and dining could stretch much further than you would expect. Don't let those lines scare you though. They typically move swiftly and orderly. Disney has the queue system and switchbacks setup in the most efficient manner possible.
In some attractions and venues, certain seats will be strategically marked off for physical distancing, or cast members might load attractions or theaters every other row. In some popular attractions, like Rise of the Resistance, plexiglass barriers have been installed into vehicles to seat more guests safely and reduce wait times.
Theme Park Hopping
When the parks first opened back up last summer, there was no park hopping allowed. New in 2021, Disney World now allows park hopping again with some changes.
For those who don't know, park hopping allows you to visit more than one Walt Disney World park in a day. This means you could go to Animal Kingdom in the morning, hop over to Magic Kingdom midday, and end the day at Epcot.
You do need to purchase tickets with the park hopper option when making your reservation. The park hopper option is an extra cost on top of the base price for tickets. Depending on the length of your ticket, it is around $20 additional, per person, per day.
From there though, Disney transportation makes it easy for you to hop between parks. Once in a park, you don't even need to be staying on Disney property to take advantage of the complimentary transportation between the different theme parks.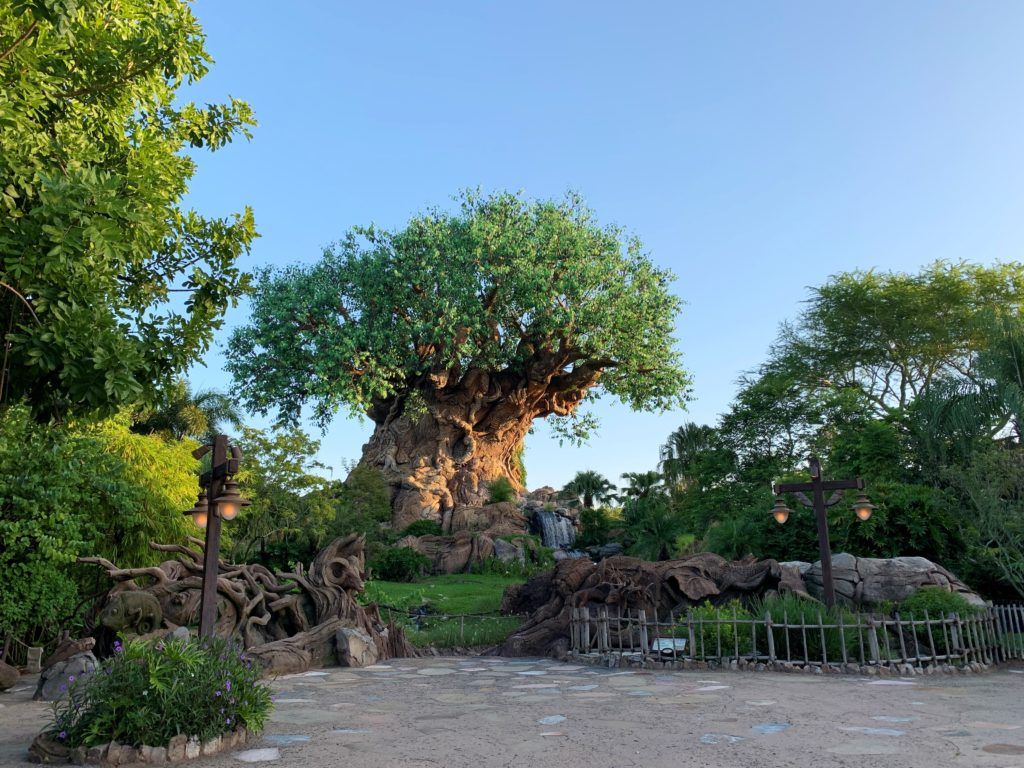 Currently, you can only hop to a different park after 2 pm pending its availability. You will still need a morning park reservation and will need to be scanned in at that park for the day in order to be able to hop. Although, you will not need additional reservations to hop after 2 pm. These Park Hopper hours are subject to change during 2021 as Disney continues to adapt in light of the pandemic.
Keep in mind, you are not guaranteed to be able to visit certain parks in the afternoon as part of the park hopping option due to capacity limits. At present, you need to call a toll-free number to find out which parks are available. Disney World has indicated that this feature will be coming soon to the app.
Mobile Ordering
Among the additional safety procedures in place at Disney World is the use of mobile ordering at quick service venues. Most of these "fast food" style establishments now require you to use the Disney app to order food ahead of time.
This is really convenient, as you can order and customize your family's meals ahead of time, like while waiting in line for a ride. All you need to do is select an arrival time based on availability when placing your order. Then, when you are nearing the time, use the app to alert the venue that you have arrived, and your order will be prepared.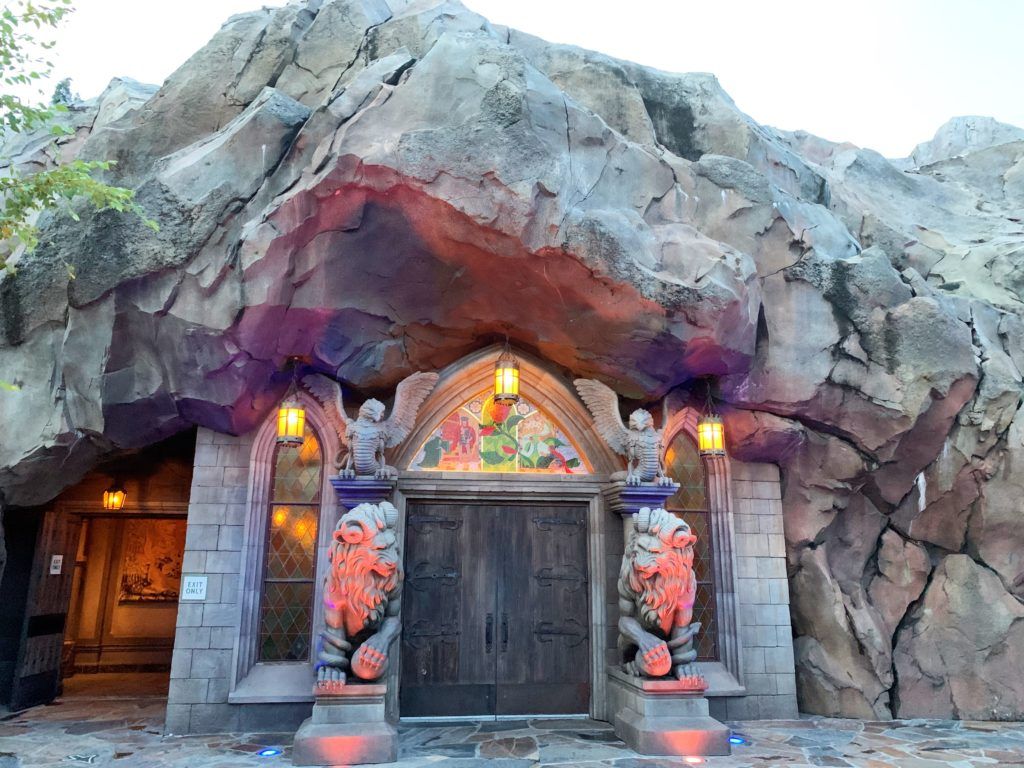 For the most part, you can usually secure an arrival time within the half hour. Though, some of the more popular quick service restaurants, like Woody's Lunch Box at Hollywood Studios, do require more advanced orders as the time slots fill-up quickly. So, if you know you want that pop tart, be sure to place the order earlier in the day.
Disney Transportation
Disney is still offering complimentary transportation to and from the theme parks and Disney Springs. Depending on where you are staying, this transportation may include buses, boats, the monorail, or the Skyride. However, the transportation is a bit more limited, as is the seating capacity.
For instance, we stayed at the Boardwalk Villas in August. That resort was only offering bus transportation to Animal Kingdom and Magic Kingdom. Guests had to walk to Epcot (which is right next door) and Hollywood Studios (or use the Skyliner from Epcot). At the Caribbean Beach resort, we had bus transportation to Animal Kingdom and Magic Kingdom as well. For Epcot and Hollywood Studios, we had to take the Disney Skyliner. If the Skyliner happens to close due to weather, bus transportation will be substituted.
Further, barriers have been installed in the buses and monorails to keep parties separated, and only one party is being loaded into a Skyliner gondola.
Attraction Closures and Changes
With the parks' reopening, there are still some attractions and activities that remain closed. Most of these include large shows, like Finding Nemo – The Musical and the Festival of the Lion King shows in Animal Kingdom, or the Indiana Jones Stunt Spectacular in Hollywood Studios. This is a fairly comprehensive list of closed attractions in each park. Since this list was made, Beauty and the Beast Sing-a-Long, For the First Time in Forever: A Frozen Singalong, and A Great Bird Adventure Show are open.
Other closed attractions include character meet and greets. Instead, characters appear in marked off areas for socially distant selfies periodically throughout the day. Gone too are the parades. Instead, there are shorter character cavalcades. Honestly, we like these better as they are impromptu, quicker, and less crowded. Further, there is no need to stake claim to a viewing spot way in advance.
The biggest omission from the parks for us is the nighttime spectaculars or firework shows. These are currently not operating in 2021 either.
Of course, like any visit to the parks, other attractions could be closed for refurbishment or temporarily unavailable for other reasons.
In addition, several restaurants remain closed throughout the property. In venues that are open, many are serving a limited menu. While this might not affect your decision to visit Walt Disney World in 2021, it is certainly worth knowing what is open and closed. The Disney app is a great resource to review all of these changes.
As 2021 progresses, it is likely that more attractions and dining will become available, so be sure to do your research before visiting the parks.
Comments
Are you planning a Disney trip in 2021? Do you have questions about your upcoming vacation? Drop us an anchor below regarding your trip to Walt Disney World in 2021!