This week's guest post is brought to you by Alison Meacham, a Disney blogger who helps others get the most out of their Disney Cruise Experience. She has been sailing the oceans with Disney Cruise Lines for over a decade. See why you should too with her 7 Things to Love about Disney Cruise Line.
Disney Cruise Line currently has 4 ships sailing on the oceans, with another 3 planned to launch soon. Disney sails many different itineraries including Bahamian and Caribbean, Mexican Riviera, Alaskan, and European adventures.
Learn why a Disney cruise has something for all the family to enjoy.
7 Things to Love about Disney Cruise Line
The Fun Starts Even Before You Board
Want to surprise your children with a call from a Mickey, Goofy, or Minnie? You can schedule a welcome call from your favorite character for any time prior to your cruise. It certainly helps get everyone excited for the cruise!
Disney Cruise Line even manages to make the embarkation process fun. Whilst you are waiting to board the ship, you can have your photo taken with Mickey or Minnie all dressed up in their best nautical gear. When you board the ship, you will be asked your family name. This is so the Cast Members can announce your arrival and welcome you onto the ship. This is a nice touch which can be a surprisingly emotional moment!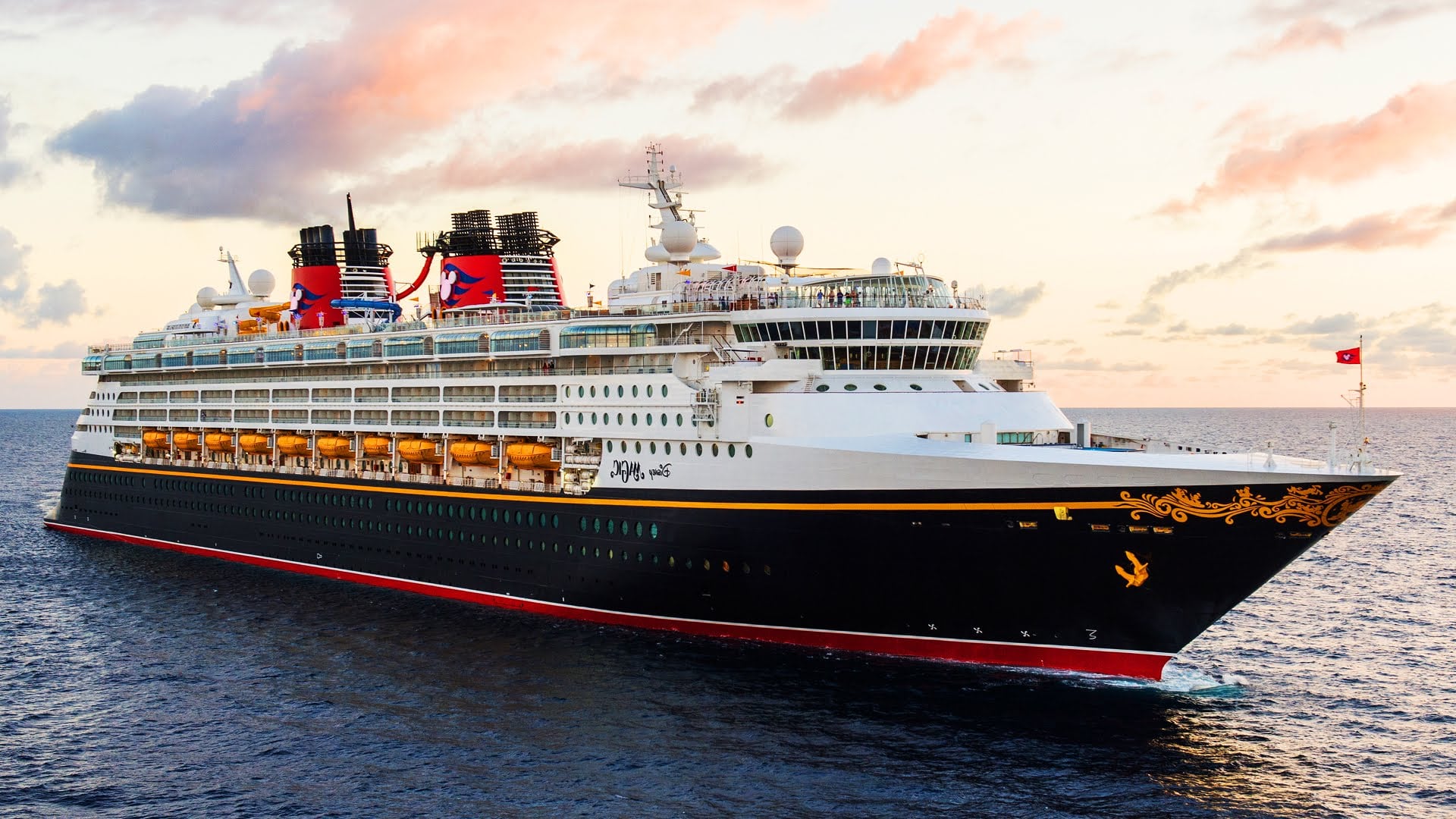 The Kids Will Have a Blast
As you would expect, Disney Cruise Line has facilities for the kids which are second to none. Be prepared to not see much of your children on this vacation as they will want to be with their friends in the kid's clubs.
Younger kids will check in to the Oceaneers Club or Lab to have some serious fun with their favorite Disney characters. The Edge is for the 11 to 14 crowd and Vibe is for the older teenagers.
Disney manages to keep all ages entertained. What kid wouldn't love to be in Andy's Room for Toy Story, see Tinker Bell in Pixie Hollow, pilot the Millennium Falcon, or meet their favorite character at the Marvel Super Hero Academy?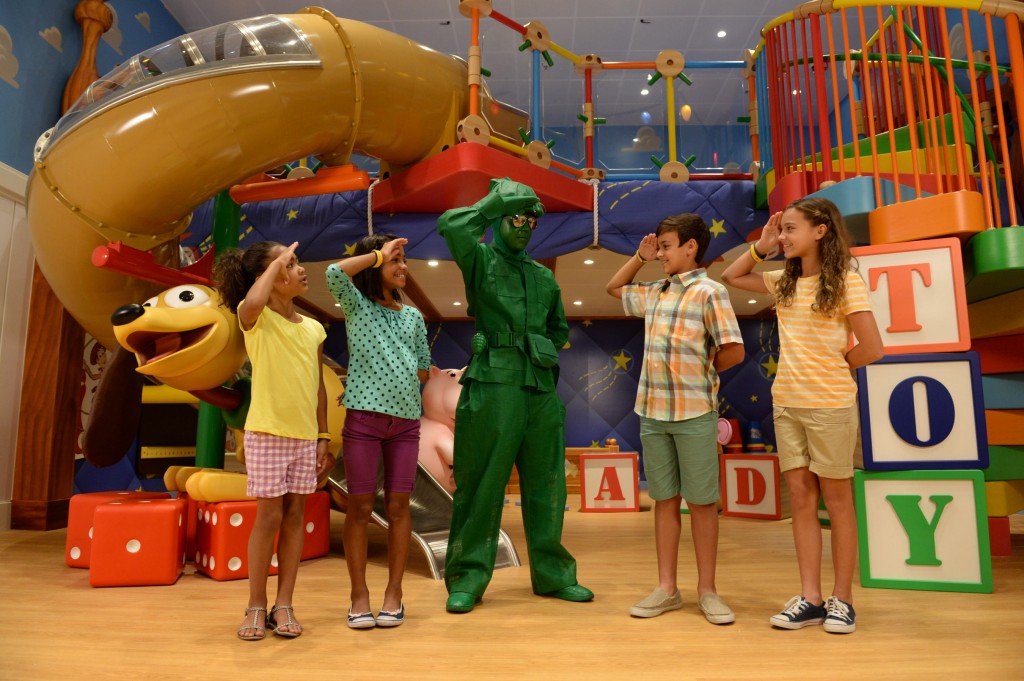 Don't worry if you are a big kid – there are chances for the grown-ups to experience these things too!
Disney Cruise Line even looks after the younger kids. On most cruise lines, a child needs to be 3 years old to go to the kids club. Not Disney! They have the special It's a Small World Nursery for babies and toddlers aged 6 months to 3 years. There is a nominal charge for the Nursery, but all other kids clubs are free.
Disney Cruise Line is for Grown-Ups Too
We know. You may have the impression that Disney Cruise Line is just for the younger members of the family. Sure, there is plenty for the kids, but what you may not know is that Disney goes above and beyond to keep the adults happy too. We have sailed many times without the kids and have found that there is plenty to keep the adults entertained.
Disney cruise ships have space dedicated to adult-only areas. Each of the ships has a relaxing adult-only pool and cafe which is secluded from the nosier family areas. On the Disney Fantasy and the Disney Dream, the adult area is particularly large, spanning two decks on the ship. Disney Cruise Line is also great at making sure that only the over 18 crowd enjoys this space. In our experience, there is always someone checking that guests in the adult areas are entitled to be there.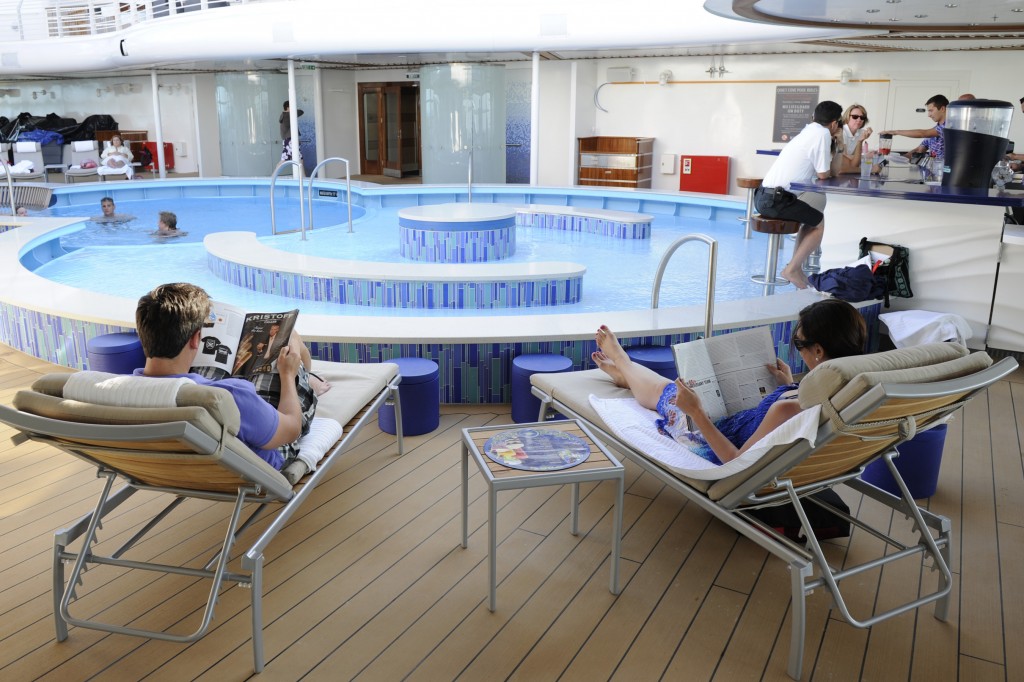 All of the Disney ships have restaurants which are exclusively for adults as well. Every ship offers brunch and dinner at the Italian themed Palo restaurant. There is an extra charge which is well worth it. The Disney Fantasy and the Dream have the outstanding Remy restaurant which is recognized as one of the best dining experiences at sea.
The Senses Spa and Salon is another great place for adults to find some peace. We particularly recommend The Rainforest Room where you can indulge in some serious relaxation. You can read a book on the hot stone chairs, relax in one of the steam rooms, or experience a tropical rain shower. This is a wonderful place to recharge your batteries.
Disney Cruise Line Dining is Different
Disney dining is not quite like other cruise lines. Each Disney Cruise Line ship has three wonderfully themed main dining restaurants, and guests will experience them all.
All of the ships have an Animator's Palate restaurant. Here, you will experience a magical tribute to Disney animation. You will even get the chance to see your own creation brought to life. Don't worry. Fortunately, no one is judging your artistic skills!
Other unique dining experiences include Tiana's Place on the Disney Wonder. Here, you can dine with Tiana in her very special Princess and the Frog themed restaurant. Or, you can experience fairytale dining at Rapunzel's Royal Table on the Disney Magic. This lavishly decorated restaurant is the setting for an evening of entertainment, music, and great food.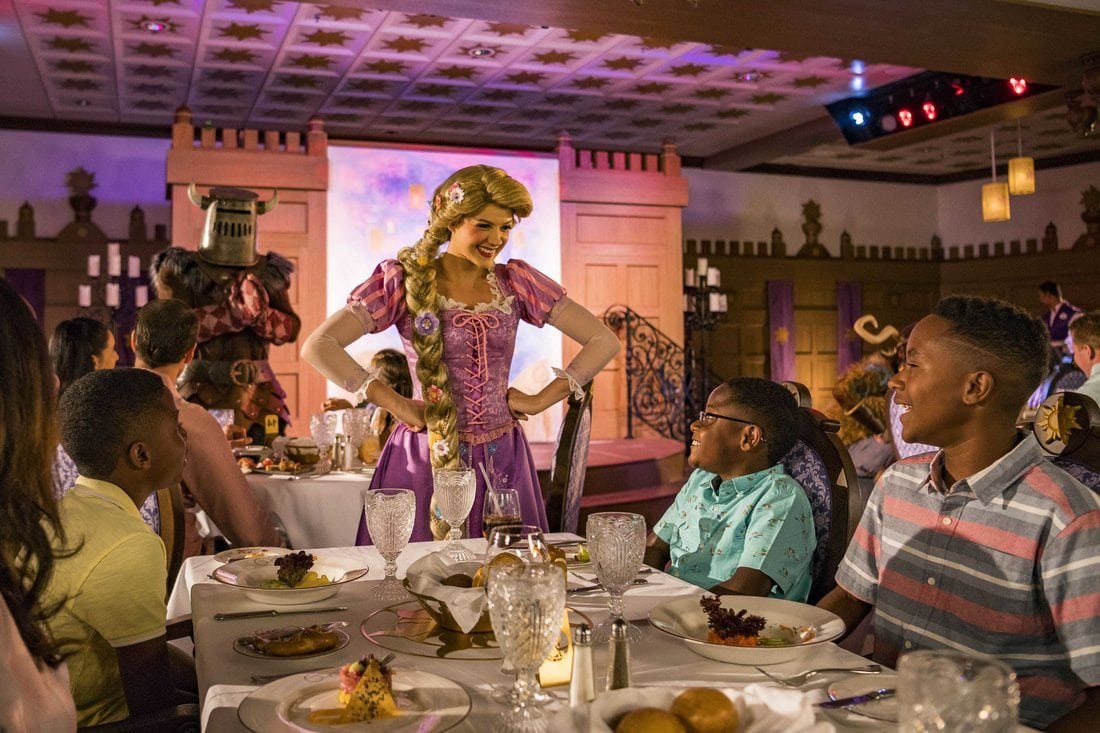 The fabulously themed restaurants are not the only thing which makes Disney stand out from the rest. Disney Cruise Line has a very unique concept known as Rotational Dining. What this means is that every night you will experience a different restaurant. The very special thing about this is that your servers will rotate with you to each dining room. This gives them the chance to really get to know you so that they can make your dining experience extra special.
Related Post: Review of Specialty Dining Plan on Royal Caribbean Cruises
The servers will get to know your drink preferences so that glass of iced tea will be waiting for you when you arrive. They will know if you prefer lemon with your water. They will even cut up your child's food for them and serve out ketchup in the shape of Mickey Mouse ears! Nothing is too much trouble for them.
The only problem with this? You will find it very difficult to leave your servers behind and say goodbye. All the more reason to book another Disney cruise!
Disney Cruise Line's Entertainment is Exceptional
Disney Cruise Line has the very best entertainment at sea. The phrase "Broadway Quality" is often used to describe the experience. Yes, the production shows really are exceptional. Other cruise lines really do not come close. A particular favorite is Frozen, A Musical Spectacular which you can see now on the Disney Wonder and will soon debut onboard the Disney Fantasy.
You may think that you have heard Let It Go one too many times, but you really need to hear it sung live and watch the show performed by this amazing cast. If you were buying tickets to see this on Broadway you would be paying some serious dollars. Here, it is all included in your Disney Cruise.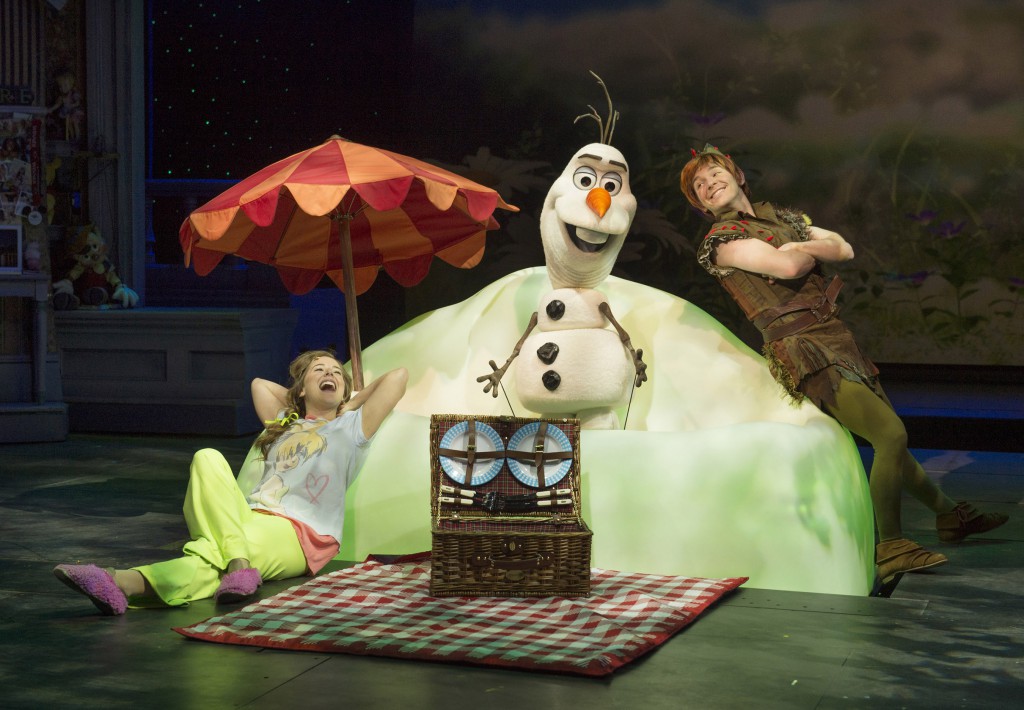 Further, it isn't only the big productions which are outstanding. The entertainers and musicians onboard the Disney ships are usually exceptional too. Disney Cruise Line certainly knows how to entertain its guests.
Each Disney ship even has its own movie theater. Now that Disney has taken over even more of the movie universe, there is sure to be something that you want to see. If you are lucky enough to be on a Disney ship when there is a movie premiere, you will get to be one of the first people to see the new release.
Related Post: Guide to Entertainment on Symphony of the Seas
Meeting with the Disney Characters
Some of the best moments are when you are just walking down the hall and see Mickey Mouse walking towards you. Or, when Belle is making her way to her next task but takes the time to speak to a star-struck five-year-old. You don't get moments like this anywhere else.
There are plenty of opportunities to meet the Disney characters when you are sailing on any of the ships. There are scheduled meet and greets every day with some of your favorites.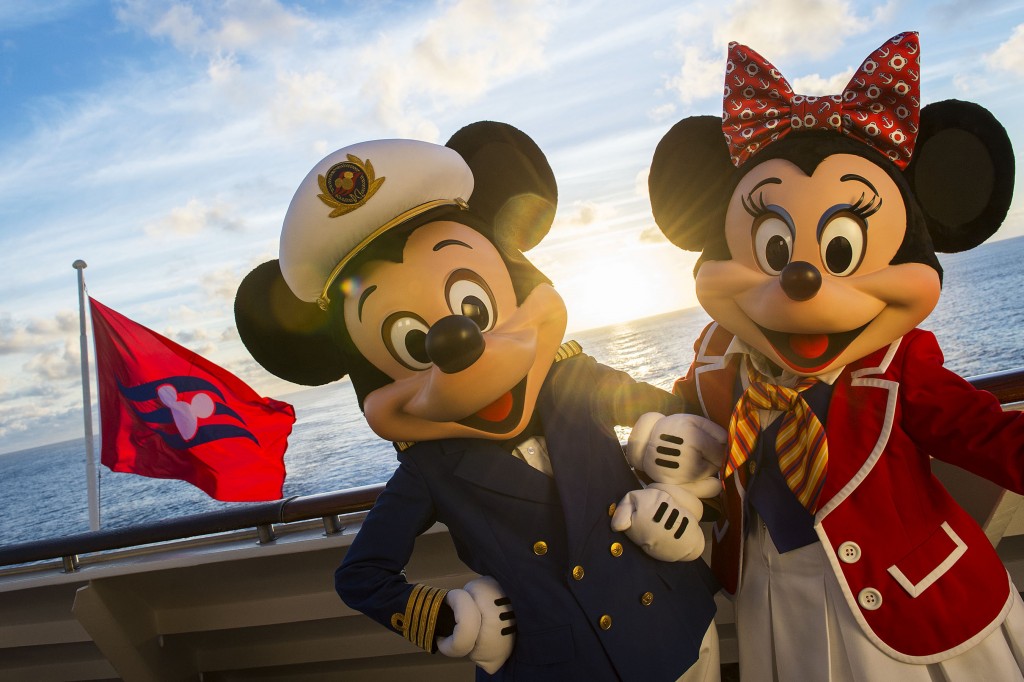 It is much easier to meet your favorite character on a Disney Cruise Line ship than it is in the parks. The lines are much shorter and all are in the comfort of an air-conditioned ship. That makes a huge difference when your toddler is determined to meet Cinderella!
Disney's Private Island is Paradise
Many cruise lines have their own private islands, but none are quite like Disney's Castaway Cay. If you sail on a Disney Caribbean or Bahamian cruise you will make a port stop at Castaway Cay, and for most, its the highlight of the trip.
One of the major benefits of Castaway Cay is that it has its own dock. No need to get on a tender boat – you can walk right off the ship to the island.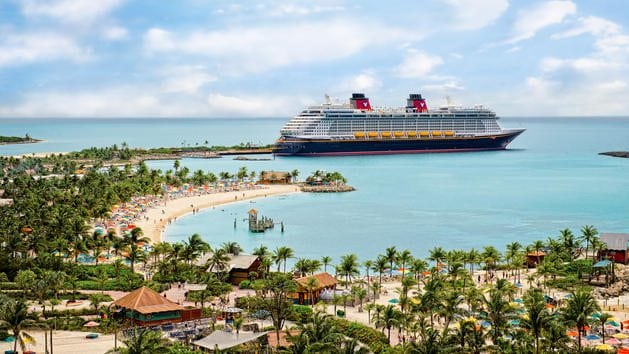 There is something for everyone on Castaway Cay. Most head for one of the beaches. The most popular is the Family Beach where all ages are welcome. If the adults want some peace and quiet, they can head to Serenity Bay where you have to be over 18 to enter.
Related Post: Best Things to do on Royal Caribbean's Perfect Day at CocoCay
There are plenty of activities on Castaway Cay to keep everyone happy as well. A popular activity is snorkeling. Be prepared to look for some Hidden Mickey treasure out in the water. You can also rent a bike or watercraft, run a 5K, get up close with a stingray, or even go parasailing, There is something for everyone on this Disney perfect island.
Comments
Have you sailed on a Disney cruise ship? What are some of your things to love about Disney Cruise Line? Drop us an anchor below to share your experiences sailing with the brand.