Norwegian Cruise Line is known for its Freestyle Approach to dining. This means no set dinner times, table arrangements, or main dining room. Instead, the cruise line offers a variety of dining options. While there are several complimentary options, many of the dining venues do charge an additional fee beyond your standard cruise fare. Further, the cruise line's pricing has also transitioned to a la carte at many of these venues. Luckily, there is the Norwegian Cruise Line Specialty Dining Package (SDP) to help you save some money.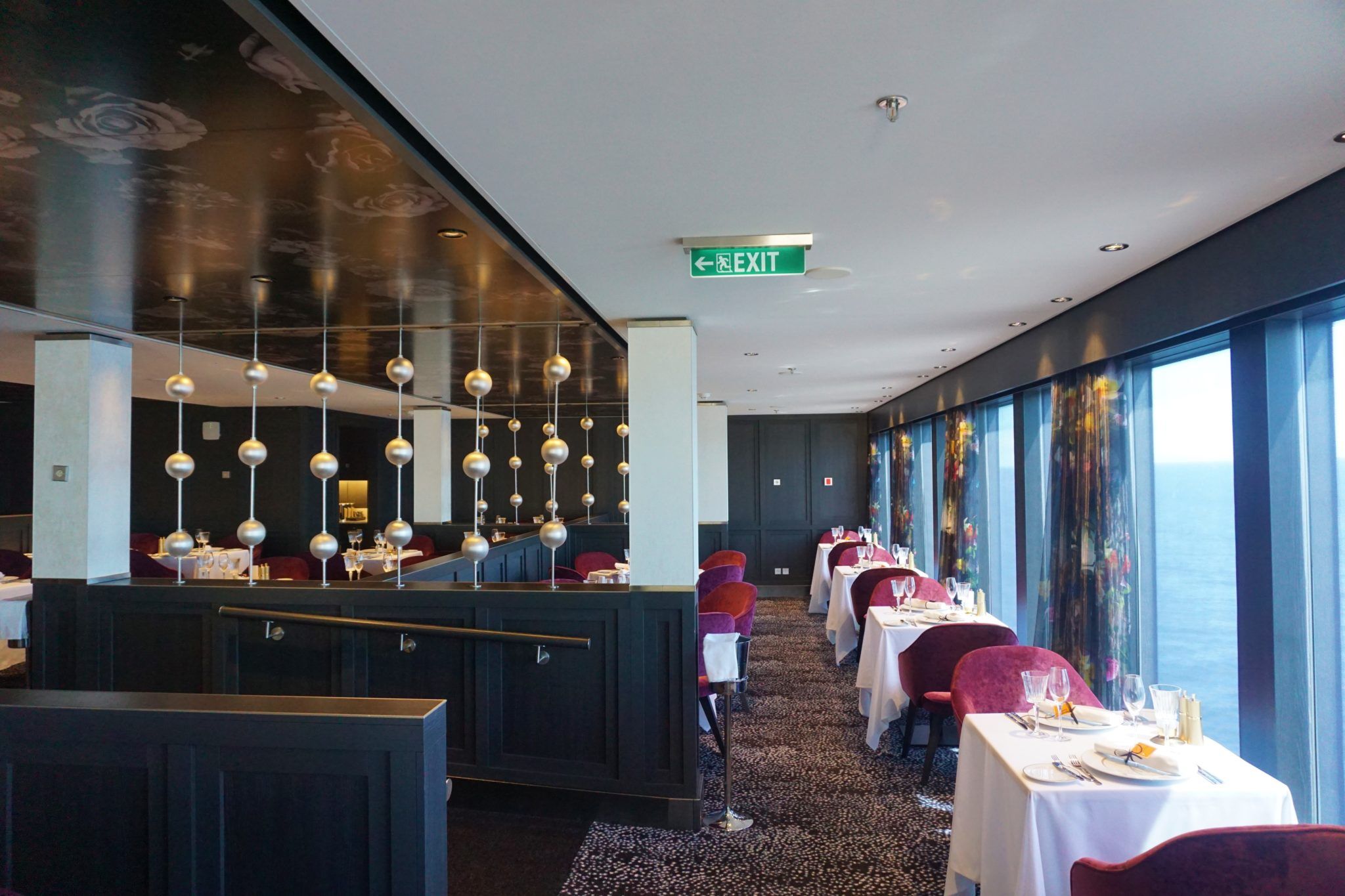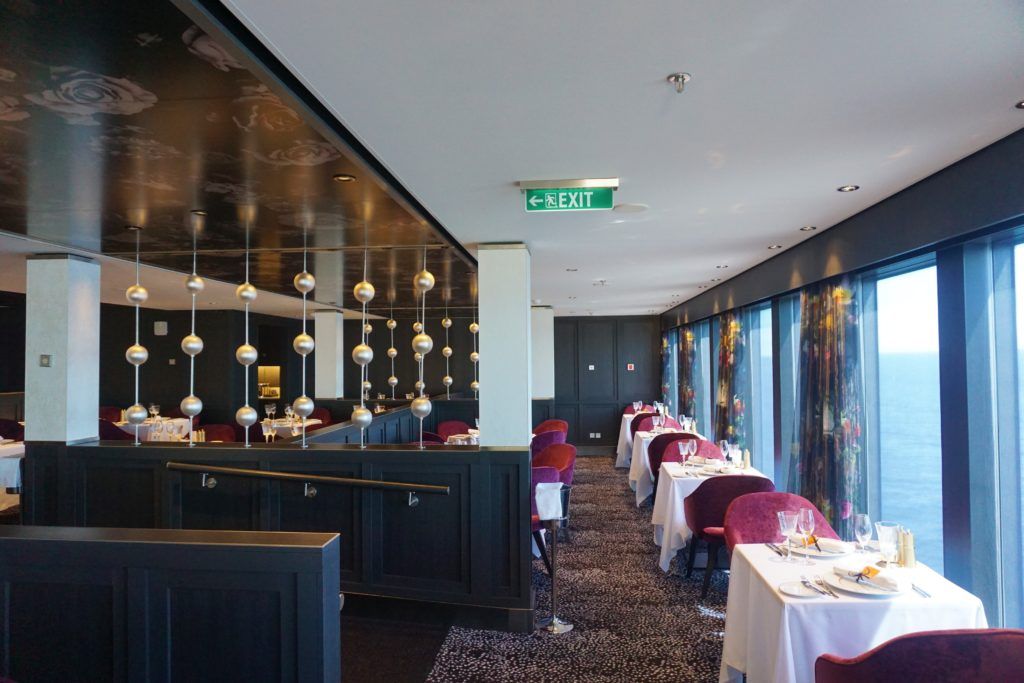 This package entitles users to dine at many of the for-fee restaurants on any NCL ship for one set price. The question becomes, is the Norwegian Cruise Line Specialty Dining package a good value? Given that each ship has an array of different restaurants, deciding on whether you should get the package might be ship dependent.
Once you have your cruise booked, you will want to examine the list of specialty restaurants on your ship. If there are two or more venues that look appealing to you, and you have the funds in your cruise budget, you should consider purchasing a specialty dining package.
Of course, if you booked your cruise during one of NCL's many Free at Sea promotions, then you might have scored one of these packages for free. Though, it is important to note that guests will still be responsible to pay the additional 20% service charge for the package. The same is true for the "free" beverage package perk.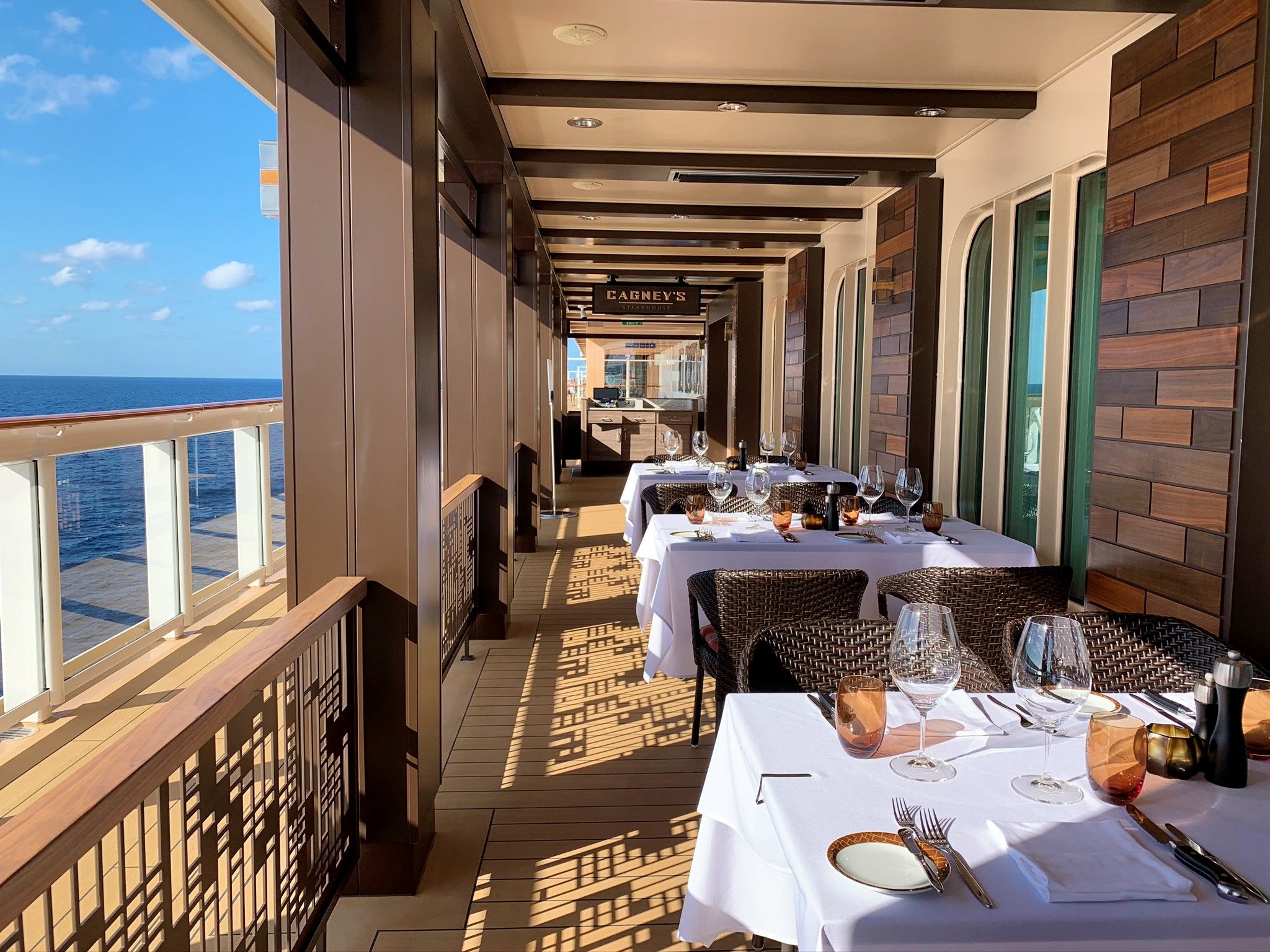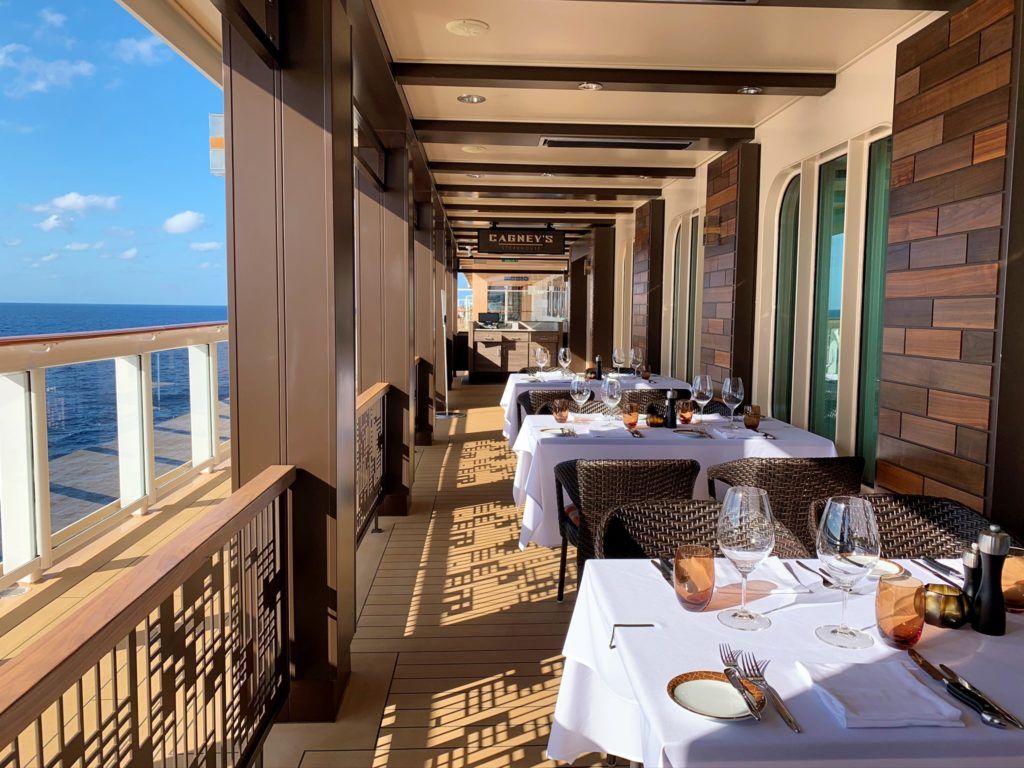 Additionally, Norwegian Cruise Line has recently downgraded this Free at Sea perk. For typical 6-8 night cruises, this promotion now entitles cruisers to two specialty dining meals, reduced from three meals previously. For 3-5 night cruises, cruisers get one free meal. This perk is also only applicable to the first two guests on the reservation.
Related Post: What's Included on Norwegian Cruise Line
Complete Guide to Norwegian Cruise Line Specialty Dining Package (2021)
Norwegian Cruise Line Specialty Dining Package Basics
You can purchase the Norwegian Cruise Line Specialty Dining Package pre-cruise similar to beverage packages using your My NCL account. You may also purchase the package once onboard the ship during the first two days of your sailing. For 3 and 4-day cruises, you can only buy the dining plan prior to sailing or on the first day of your cruise. If you choose to wait to buy the plan once on the ship, you will be paying at least $10 more per plan.
If you received the package for free at part of a promotion, you can always purchase an additional specialty dining package for extra meals. For instance, if you plan on dining at a specialty restaurant every night of your 7-day cruise, you would likely purchase a 5-night meal plan to supplement the 2-night plan that you received as part of the Free at Sea promotion when booking your cruise.
These specialty dining plans are available for all NCL ships. Plans range from 2 days to 14 days. The total amount of meals cannot exceed the length of the cruise. When purchasing, you should plan the number of meals accordingly, as no refunds will be issued for unused meals.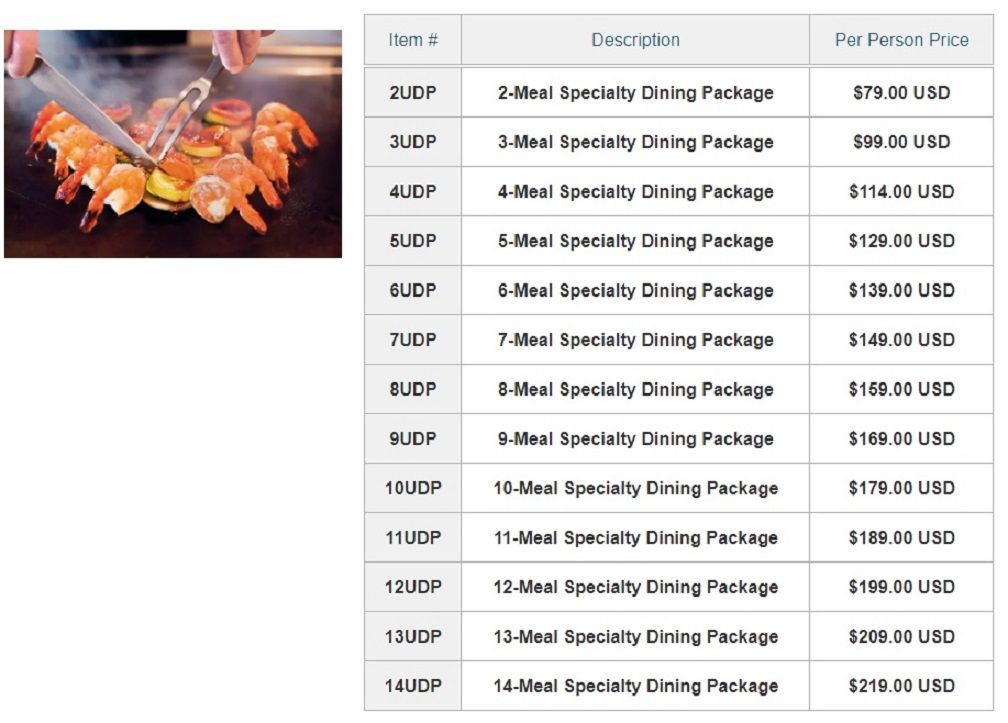 The Norwegian Cruise Line Specialty Dining Package is available for purchase on an individual basis. Thus, you can not transfer meals to other guests. If you wish to pay for someone else's dinner, you will have to pay regular prices.
Specialty Dining Packages do not include beverages. Further, some premium menu items will incur extra charges. Additional entrée charges may also apply. Additionally, there is no discount pricing for kids specialty dining packages. The same dining package pricing is applicable to guests ages 2 and older.
Further, a 20% gratuity will be added to all SDP purchased. As noted earlier, this same fee is applied even if you get the package for "free".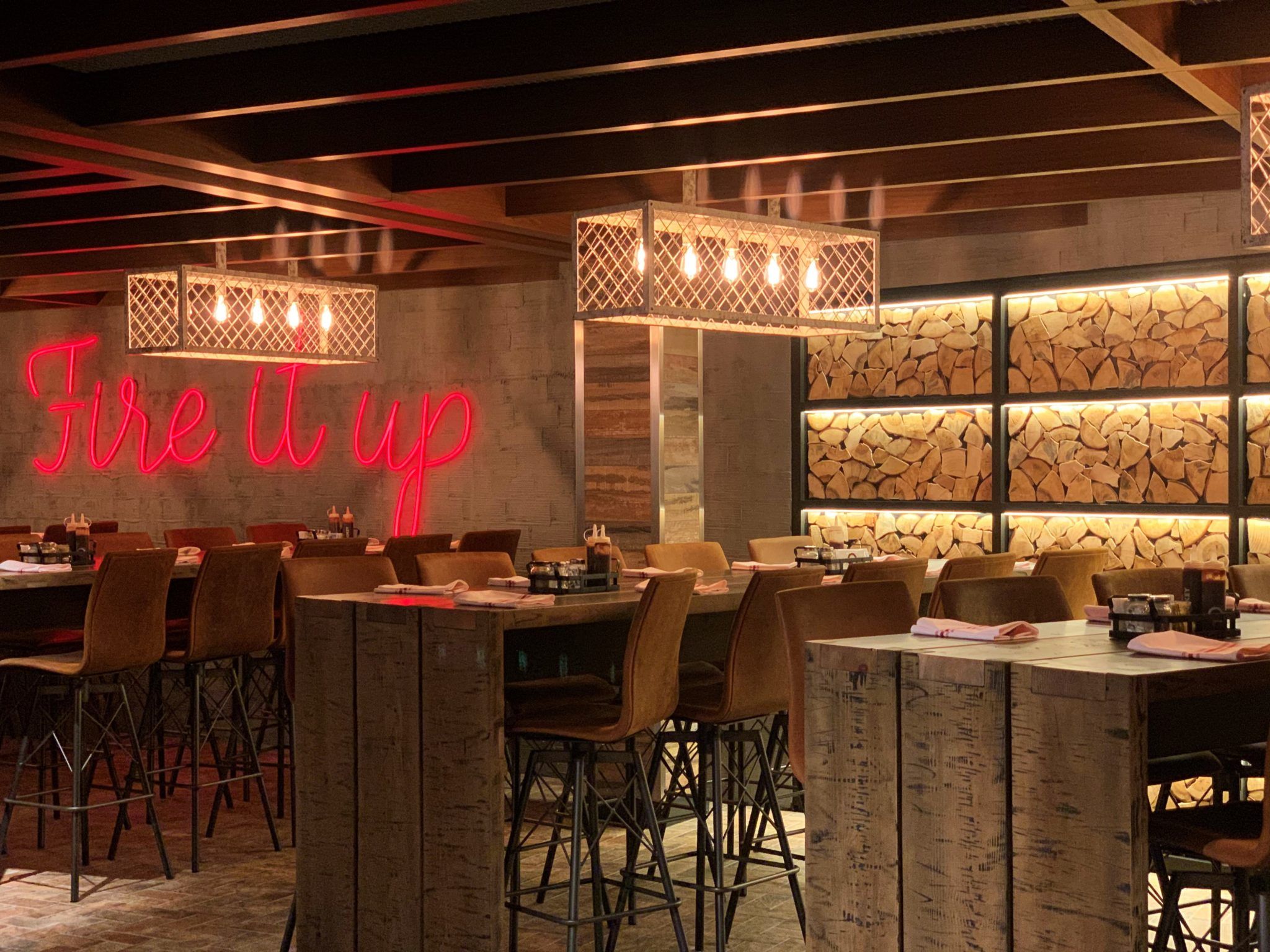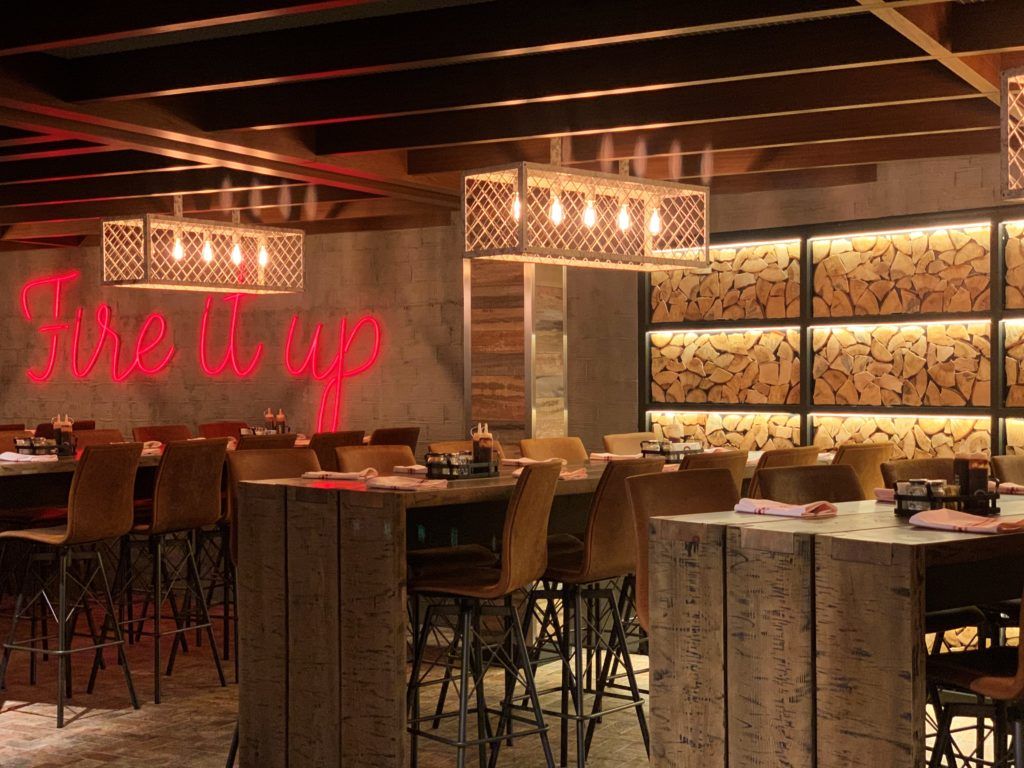 Related Post: Top Foods on Norwegian Cruise Line
Using the Norwegian Cruise Line Specialty Dining Package
You can make reservations online for the specialty restaurants up to 120 days prior to your cruise. Reservations are not required but are highly recommended. Once onboard the ship, reservations will be subject to availability. Keep in mind, some restaurants are very popular among cruisers and do fill up quickly. Prime dining times also fill up quickly.
If your plans change, you can cancel your reservations 24 hours in advance with no charge (just remember any unused meals are not refunded).
At the cruise line's signature Cagney's Steakhouse and Le Bistro, you can order as many starters, sides, and desserts as you want with the Norwegian Specialty Dining Package. However, you can only order one entree. You will need to pay a la carte pricing for any additional entrees.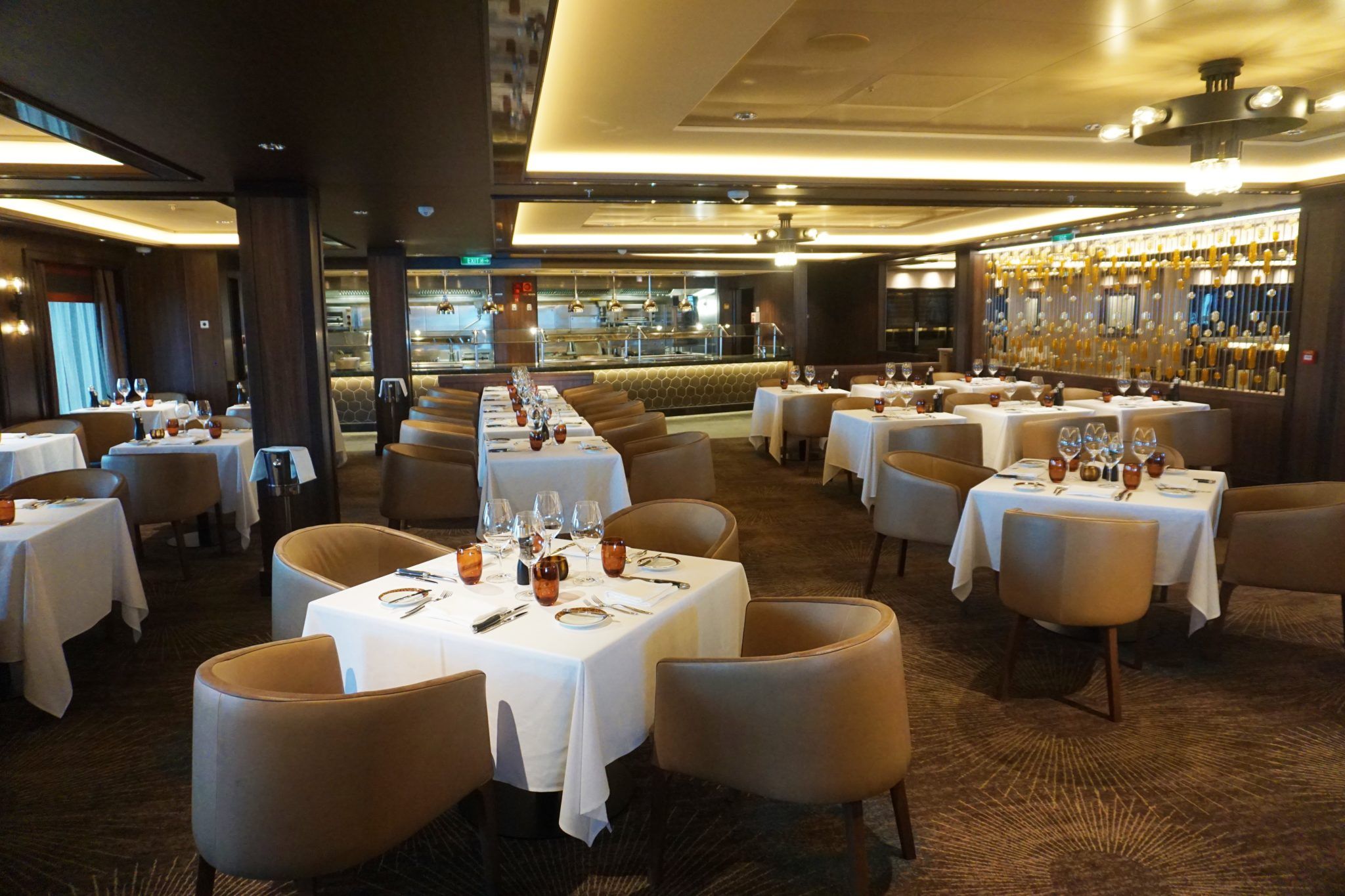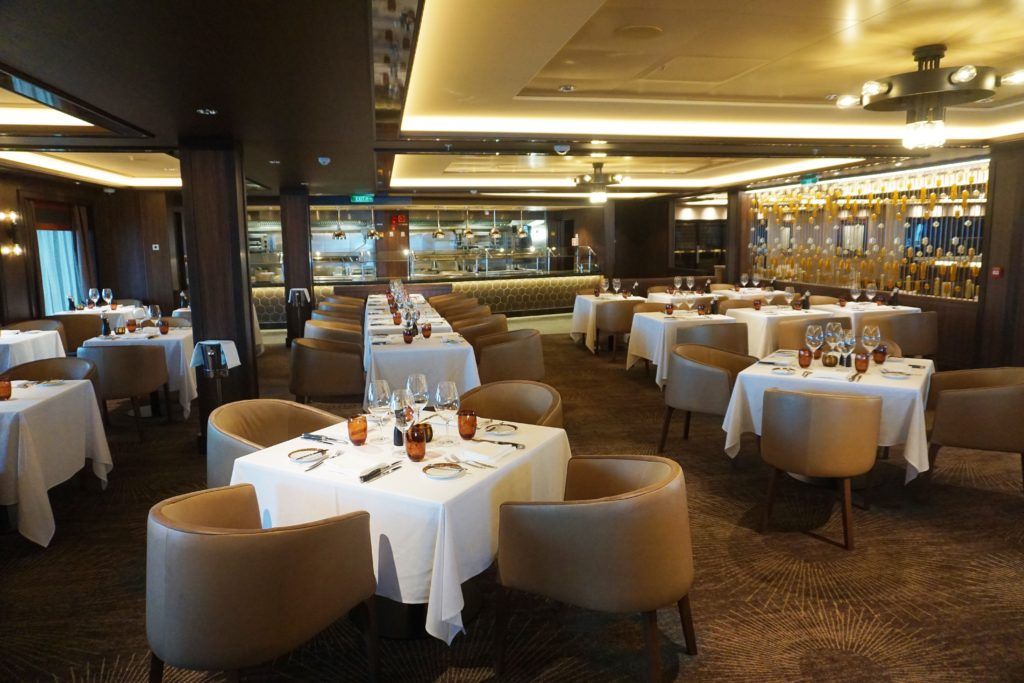 Teppanyaki and Moderno are the only 2 restaurants in the fleet that have a flat rate cover charge; all other restaurants are a la carte pricing. Current pricing for Teppanyaki and Moderno is $39 per person plus 20% gratuity.
Also, cruisers can use a specialty dining meal credit for entertainment-based restaurants on select ships for an additional surcharge (like Cirque Dreams). Of note, pre-booking entertainment with dining is only available at full retail price as of 2020. If you wish to use a SDP meal credit, you will need to wait until you are onboard the ship to book.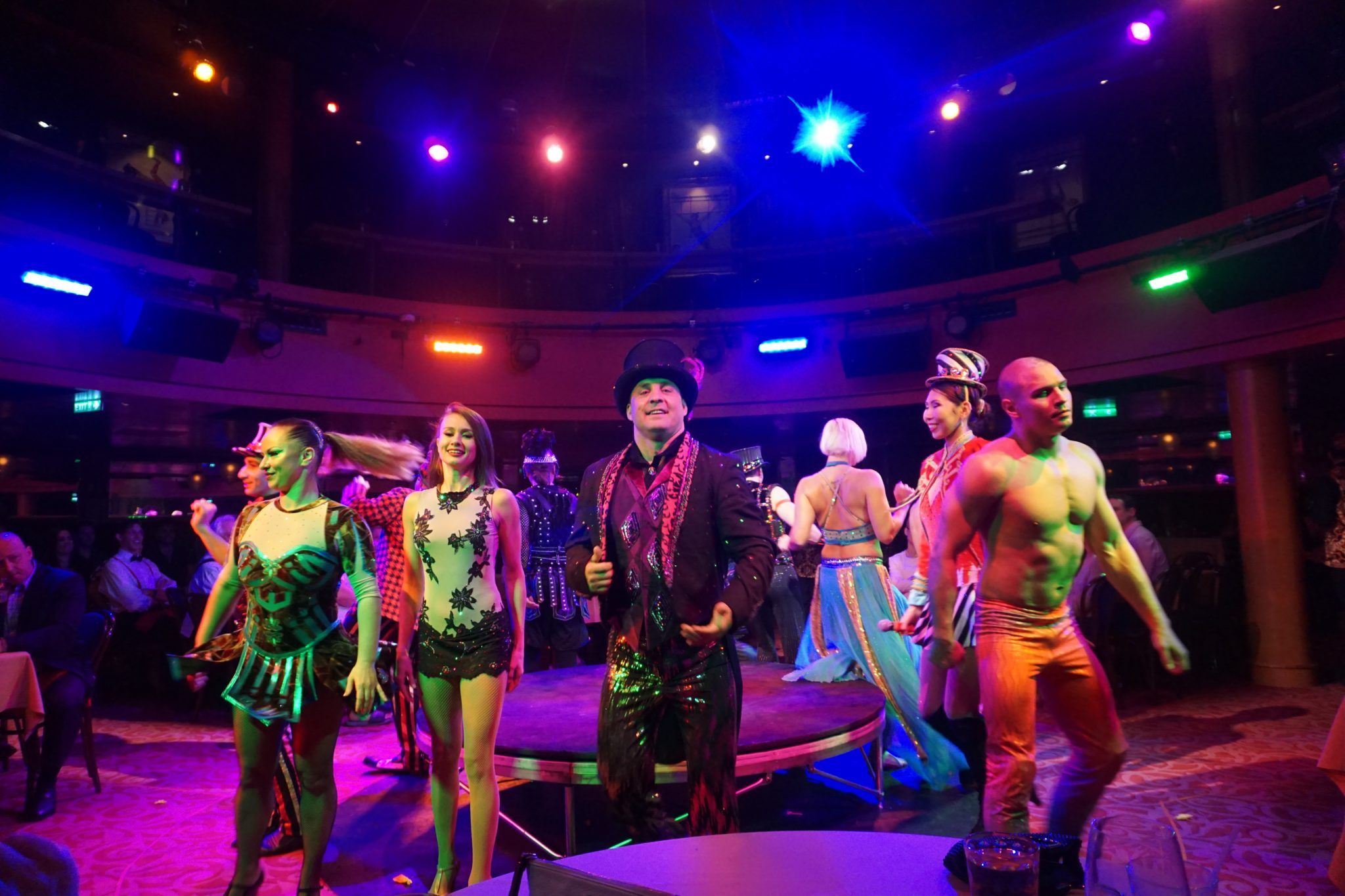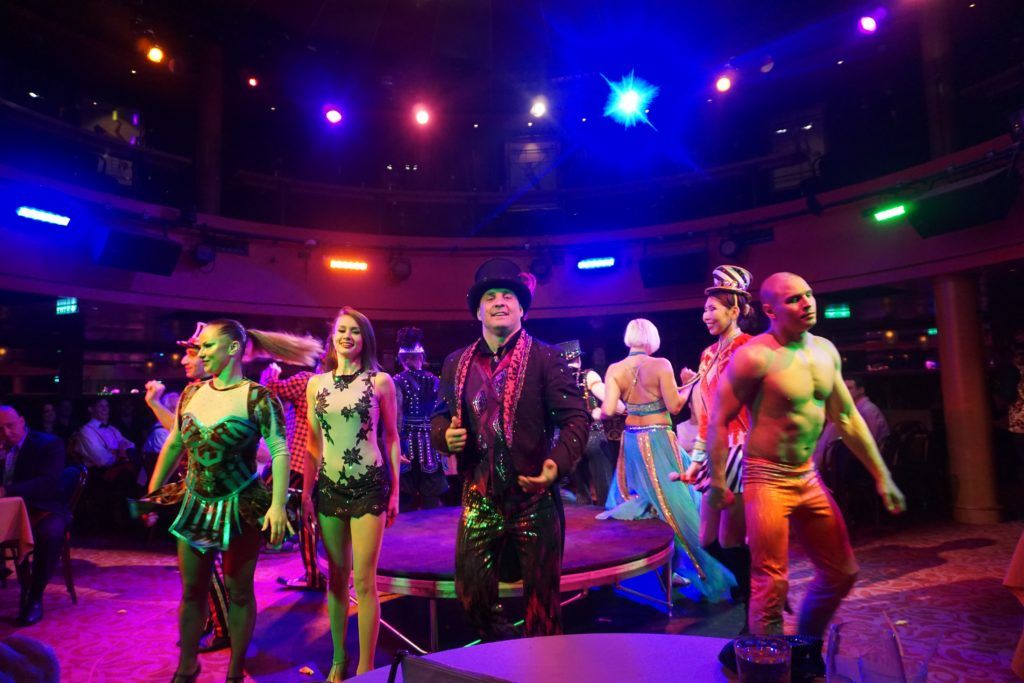 There is no maximum to the number of meals that can be redeemed each day.
When you check in with the hostess at the restaurant, they will scan your card to see if you have a meal plan. Then, they will ask if you want to use a meal credit from your Norwegian Cruise Line Specialty Dining package at the venue. Of course, you always have the option to pay a la carte. This might be the case if you are only popping in for a few appetizers.
Still, you will still have to sign a receipt at the completion of dinner even when using a meal credit from your specialty dining package. It will detail the prices of the meal and your (most likely) zero balance.
Related Post: Best Cruise Ships for 2021
Where Can You Use the Norwegian Cruise Line Specialty Dining Package?
Cruisers can use Norwegian Cruise Line Specialty Dining Packages at most specialty venues. These include American Diner, Cagney's Steakhouse, Food Republic, La Cucina, Onda by Scarpetta, Le Bistro, Los Lobos, Moderno Churrascaria, Ocean Blue, Bayamo, Pincho Tapas Bar, Q Texas Smokehouse, The Raw Bar, and Teppanyaki.
American Diner is a casual eatery serving up American classics. Norwegian Encore, Joy, Bliss, Escape, Breakaway, and Getaway are home to American Diner.
Bayamo is the signature seafood restaurant on Norwegian Escape. Here, cruisers can enjoy fresh catches along with amazing views.
Cagney's is NCL's signature steakhouse serving up tender cuts of beef. Luckily, this staple venue is on all ships in the fleet.
Food Republic is one of our favorite restaurants on Norwegian Cruise Line. This tapas restaurant serves up flavors from around the world. Although, it is located on only a few ships in the fleet including Norwegian Bliss, Escape, Encore, and Joy.
La Cucina is NCL's Italian restaurant serving up classic Italian dishes in a rustic setting. This restaurant is on all ships in the fleet except Norwegian Encore and Spirit.
Le Bistro is another Norwegian Cruise Line staple. This upscale French restaurant is the perfect spot to celebrate a special occasion. Luckily, Le Bistro can be found on all ships in the fleet except Pride of America.
Los Lobos is NCL's take on a Mexican cantina. This specialty restaurant is on Norwegian Encore, Norwegian Bliss, Norwegian Dawn, and Norwegian Sun.
Moderno Churrascaria is an all you can eat Brazilian Steakhouse. It starts off with an impressive salad bar, followed by a wide selection of slow-roasted meats carved tableside. This venue is located on Norwegian Breakaway, Dawn, Epic, Escape, Gem, Getaway, Jade, Jewel, Pearl, Star, Sun, and Pride of America.
Ocean Blue is an upscale seafood restaurant on some of NCL's newer ships. Ocean Blue is located on Norwegian Bliss, Breakaway, Encore, Getaway, and Joy.
Onda by Scarpetta is Norwegian Cruise Line's newest Italian restaurant. This venue replaces La Cucina on Norwegian Encore and Norwegian Spirit. Thankfully, we had the opportunity to dine here on Norwegian Encore last year, and we must report that the food is fabulous!
Pincho Tapas Bar offers a menu of shareable small plates inspired by Spain's culture and cuisine. Sadly, this unique venue is only on Norwegian Escape.
Q Texas Smokehouse is a casual specialty dining experience offering up some of the best BBQ at sea alongside live country music. Q Texas Smokehouse can be found on Norwegian Bliss, Encore, and Joy.
The Raw Bar is located adjacent to Ocean Blue on Norwegian Getaway and Norwegian Breakaway. This casual bar-top is the perfect place to grab some drinks and seafood small plates.
Teppanyaki is a fan-favorite Japanese restaurant on most NCL ships. This dinner and a show hibachi experience is sure to provide an unforgettable dinner for the entire family. Teppanyaki is found on all Norwegian Cruise Line ships except Norwegian Sky.
Wasabi is a contemporary sushi and yakitori bar offering traditional Japanese cuisine. This eatery is on Norwegian Breakaway, Epic, and Getaway. Further, Sushi Bar is its older counterpart on Norwegian Dawn, Gem, Jade, Jewel, Pearl, Sky (Pinnacle Lounge & Sushi Bar), Spirit, Star, Sun, and Pride of America.
Of note, a SDP meal in Food Republic, Pincho Tapas Bar, and Wasabi includes 4 menu items.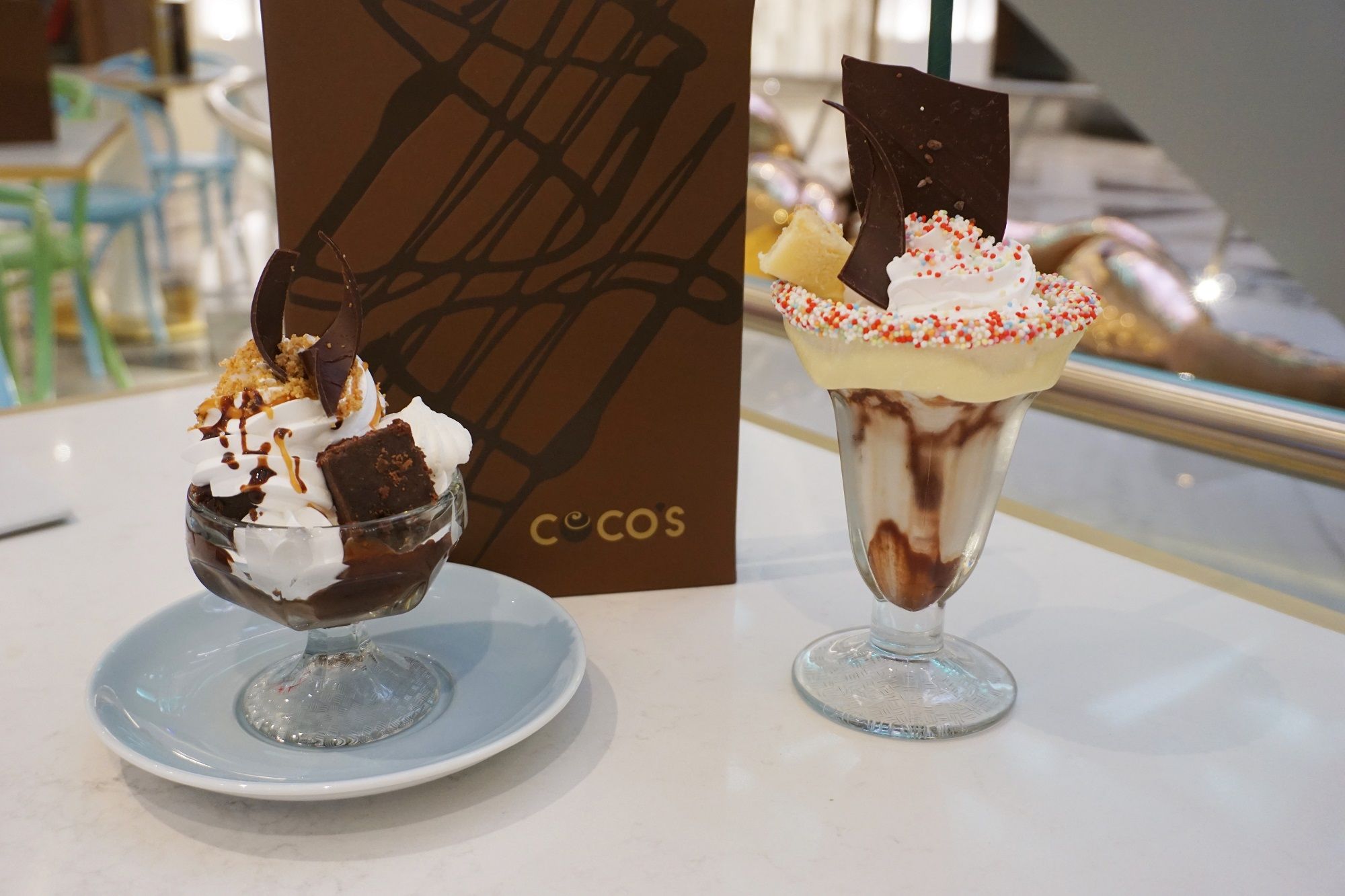 Room Service, Starbucks, District Brewhouse, The Bake Shop, Coco's, Dolce Gelato, Jazz Brunch, or Wine Lovers and Murder Mystery lunches are not included in the specialty dining package. Also, the package does not apply to Harvest Caye restaurants.
Related Post: Best Cruise Lines for Families
Is the Norwegian Cruise Line Specialty Dining Package a Good Value?
On our Norwegian Bliss cruise, we purchased a 5-night specialty dining package. For illustrative purposes, we will be using the prices we paid at the time of our sailing. Though, some prices have increased since then. The 5-night meal plan was priced at $99 at the time of our sailing (now $129). With the 20% service charge, this plan cost us $118.80 for five meals. This breaks down to a per meal cost of $23.76.
We used our specialty dining package at Teppanyaki (flat charge of $29.95 at the time of our sailing), Q Texas Smokehouse, Los Lobos, Cagney's, and Le Bistro.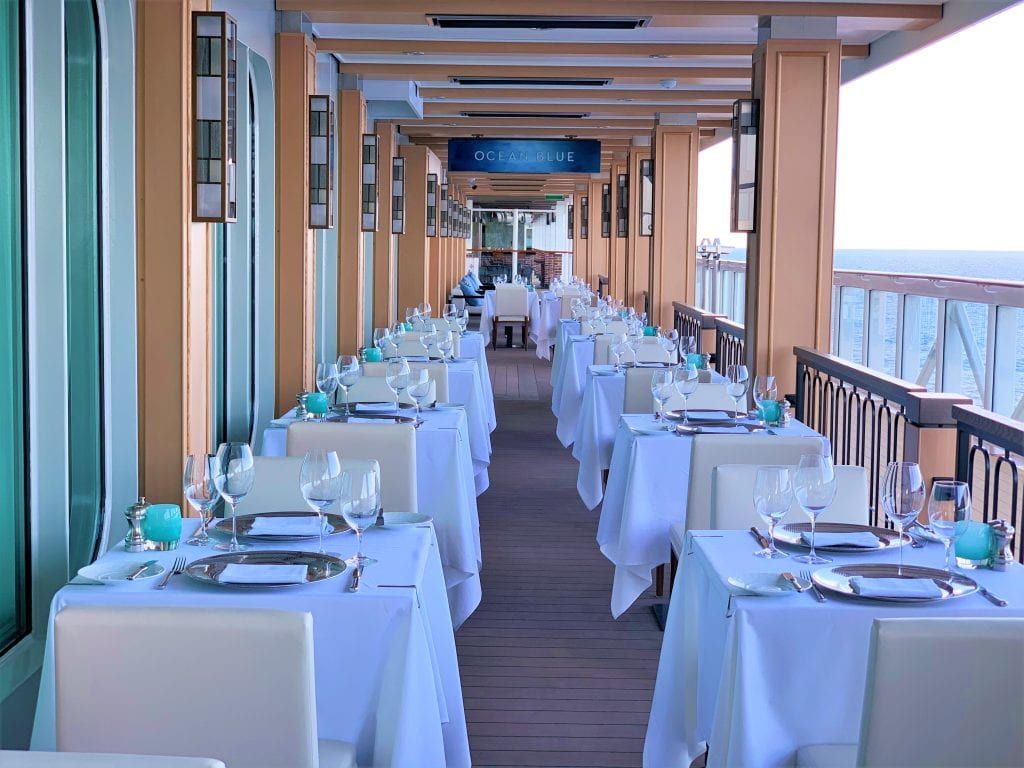 At most restaurants, I ordered two starters, an entree, a side dish, and a dessert. Being a pickier eater, the Princess tended to get one starter, an entree, and a dessert on average.
In total, our specialty dining bill would have been $346.46 if we dined at these five restaurants and paid a la carte pricing. Considering the package for the two of us was just $237.60, this is a total savings of over 45%.
Given our restaurant selections and menu choices, Cagney's was the best value for us. In contrast, Los Lobos provided the least value. In fact, it would have been cheaper for us to pay a la carte at Los Lobos.
Of course, the savings all depend on the restaurants you choose to dine at during your trip as well as the menu items ordered. You should review the most recent NCL specialty restaurant menus to determine if getting the package is the right choice for your next cruise. Pricing has changed considerably recently.
Comments
Have you purchased a Norwegian Cruise Line Specialty Dining package? Did you find it to be a good value? Drop us an anchor below to share your experiences using these plans on NCL ships.