The cruise industry has made many headlines yet again this week. Some of these announcements were encouraging, like new ships being built and ships setting sail again. However, there seems to be one disappointing announcement after another for U.S. cruising. Catch up with all the latest announcements from the cruise lines in our Cruise News January 28th Edition.
Cruise News January 28th 2021 Edition
Viking Announces New Nile River Ship
This past week, Viking announced a new state of the art river ship purpose built to navigate the Nile River. Viking Aton will join Viking's existing Egypt river fleet. This includes identical sister ship Viking Osiris (set to launch in 2021) and Viking Ra (2018).
This river ship is currently under construction and will debut in September 2022. Viking Aton will accommodate 82 guests in 41 staterooms, all of which will offer river views. The design of the award-winning Viking Longships is the inspiration for this vessel. It will feature Viking's simple yet elegant Scandinavian design. Viking guests can also enjoy familiar favorites like a pool and sun deck, the Viking Lounge with floor-to-ceiling glass doors, and the Aquavit Terrace with indoor and al fresco dining.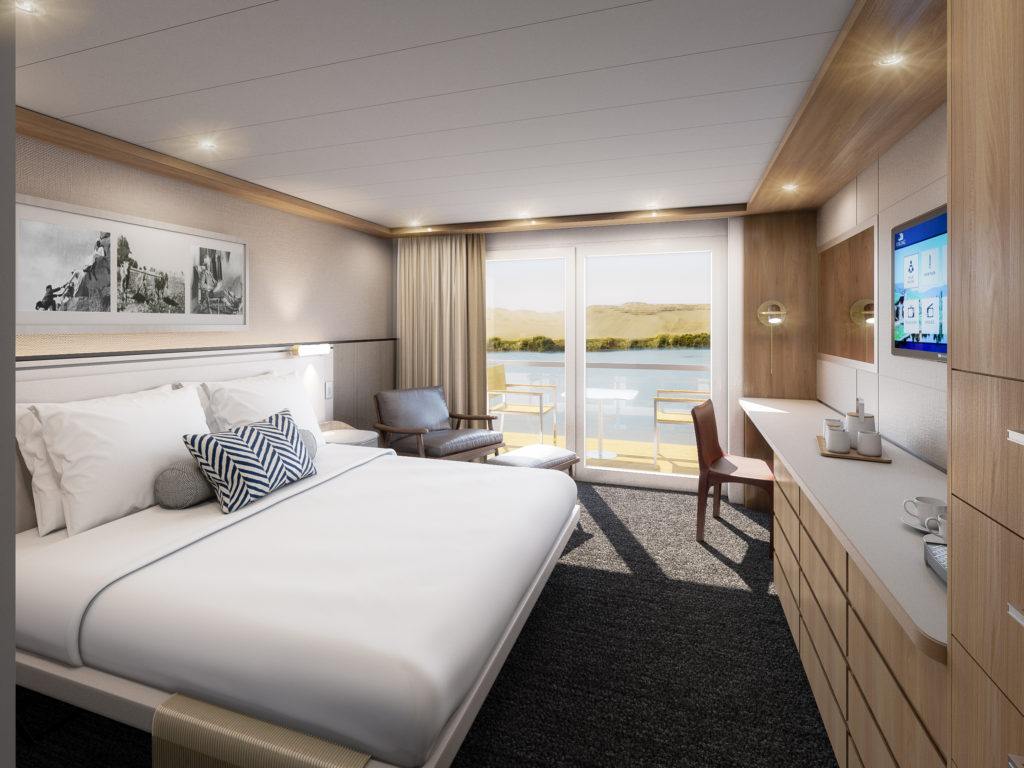 When she sets sail, Viking Aton will cruise the popular Pharaohs & Pyramids itinerary. To begin this 12-day cruisetour, guests will enjoy a 3-night stay in Cairo. Here, they can visit iconic sites such as the Great Pyramids of Giza, the necropolis of Sakkara, and the Mosque of Muhammad Ali. Guests will then fly to Luxor to admire the Temples of Luxor and Karnak before boarding their Viking river ship for an eight-day roundtrip cruise on the Nile River.
During the cruise portion of the voyage, guests can enjoy Privileged Access to the tomb of Nefertari in the Valley of the Queens and the tomb of Tutankhamen in the Valley of the Kings. There are also several other excursion offerings and Pre and Post-Cruise Extensions available during this once in a lifetime trip.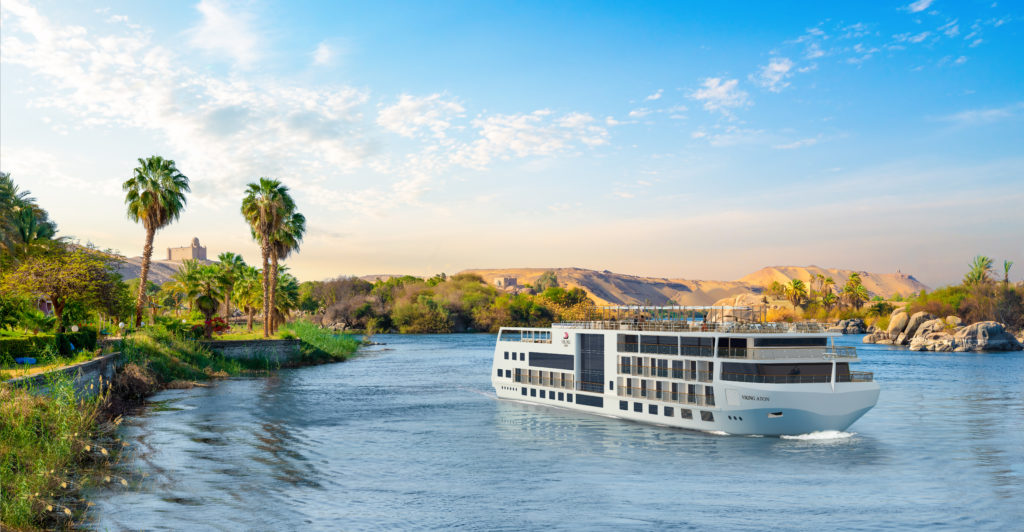 "Egypt remains a top destination for many of our guests who are inspired to discover the rich history and beauty of the region," said Torstein Hagen, Chairman of Viking. "The addition of Viking Aton is a reflection of our continued investment in Egypt; we look forward to introducing the country's cultural treasures to even more Viking guests in the future."
MSC Grandiosa Resumes Sailing from Genoa
In more positive cruise news, MSC Grandiosa resumed sailing this past Sunday. The ship took a required short pause over the holidays. This was due to governmental restrictions on movement within Italy during this time period. Now, MSC Grandiosa is currently sailing a 7-night Western Mediterranean itinerary from Genoa.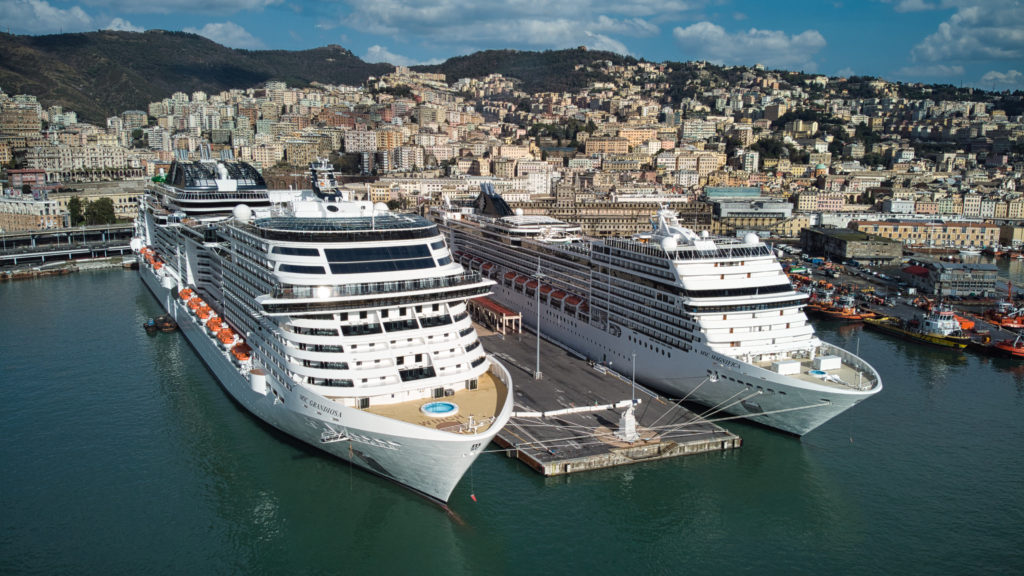 MSC Cruises first resumed service in August 2020. The cruise line has since carried more than 30,000 guests with the company's comprehensive health and safety protocol in place. This protocol includes a series of pre-embarkation health checks and COVID-19 testing for all guests and crew.
MSC Cruises' health and safety protocol has been evolving in line with the situation ashore. Since November 2020, the cruise line has introduced other enhancements like mid-cruise testing for guests and weekly testing for crew. Further, the ship has implemented enhanced onboard hygiene and sanitation measures.
Additionally, guests need to observe social distancing as well as wear masks in public areas and are only allowed ashore on protected shore excursions. The guest technology also helps to facilitate onboard contact tracing.
Cruising from Port Canaveral Won't Happen Until July?
While there has been some uplifting cruise headlines in other parts of the world, it is not the case here in the United States. Port Canaveral officials have updated their financial reports to reflect the possibility that cruises will not resume until July. Given that Port Canaveral is the second busiest cruise port, processing over 4.5 million passengers each year, this is very disheartening.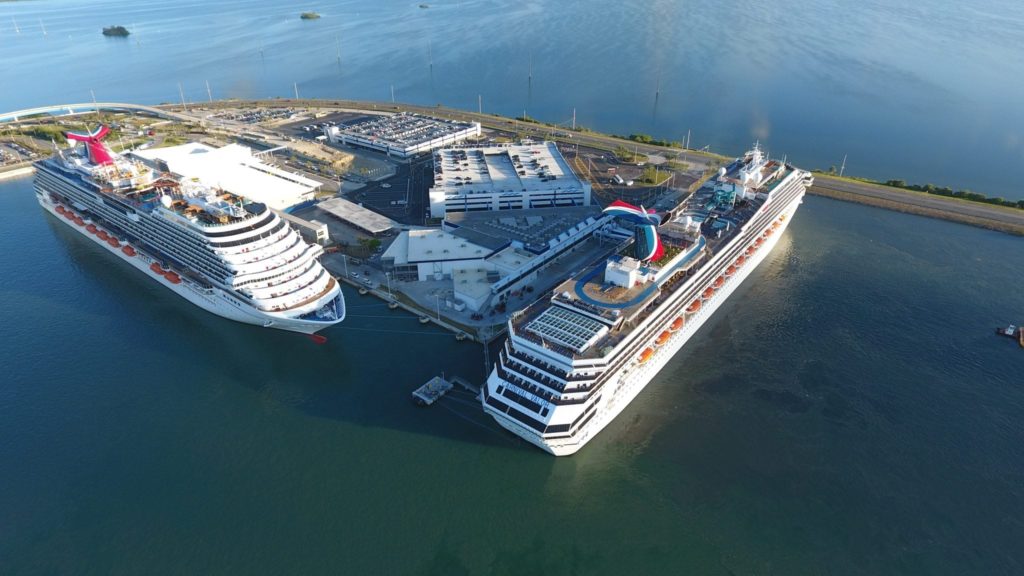 Port Canaveral is now projecting a $43 million loss for the port in the current budget year. While the primary cruise lines that sail from Port Canaveral (Carnival, Royal Caribbean, Norwegian Cruise Line, and Disney Cruise Line) have only cancelled through the end of April/beginning of May, port officials have decided to take a conservative approach. This new financial estimate is based on the projection that these four cruise lines will resume sailing from Port Canaveral with one ship each in July. Unfortunately, this could be a reality given the CDC's Conditional Sail Order requirements.
Of note, once cruising resumes, MSC Cruises plans to sail from Port Canaveral for the first time in 2021. This cruise line will offer sailings on Seaside and Divina from this homeport.
Norwegian Cruise Line Repatriates More Crew
According to an announcement from Crew Center, it appears that Norwegian Cruise Line will be returning all non-essential crew home by April 2021. These crew members just recently re-joined ships back in late 2020 in the anticipation for a resumption of cruising in the near future.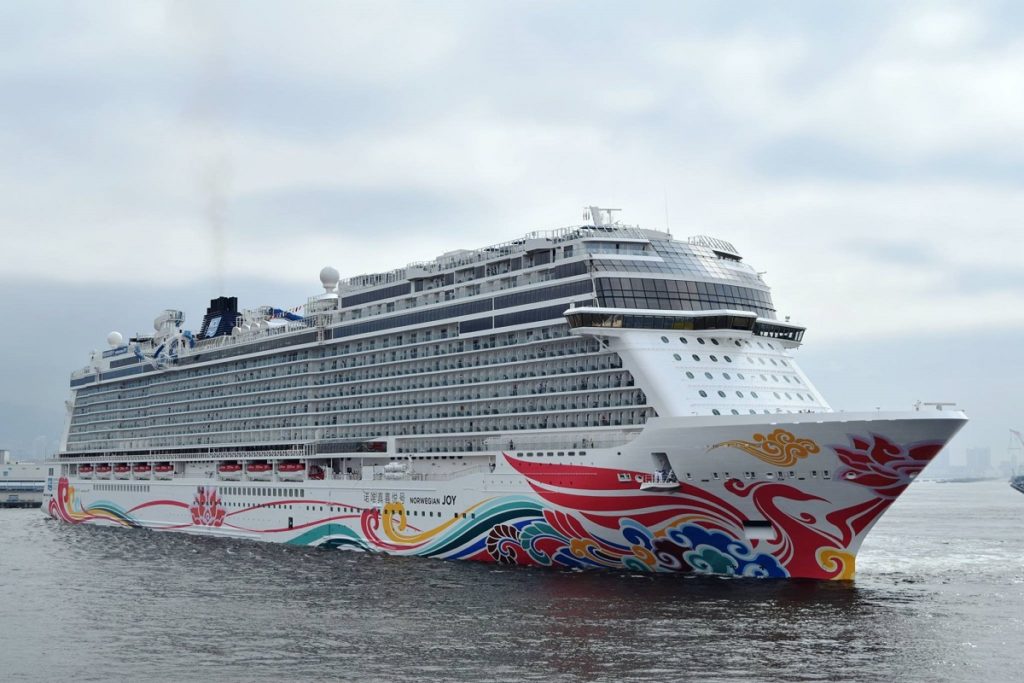 Some 1000+ crew members joined Norwegian Escape in India and Norwegian Joy in Philippines. There were also deployment plans in place for Spirit, Encore, and Bliss. Now, Norwegian Joy which is currently in Aruba will gather crew from ships in the Caribbean and head for the Philippines. Norwegian Encore which is currently in Southampton will make a few stops with a final destination of Asia. The article indicates that Norwegian Cruise Line "promised that the repatriated crew will be prioritized for new assignments as much as possible".
While Norwegian Cruise Line did just recently extend its cruise suspension through the end of April, this decision to repatriate crew only makes us believe that it will be even longer before the cruise line sets sail once again!
Carnival Announces More Ship Specific Cancellations
Carnival Cruise Line issued a statement just recently extending its pause in operations in the U.S. through April 30, 2021.
Then this past Monday, the cruise line announced additional plans for fleet deployment as it continues to refine its phased approach to a return to guest operations for 2021. This included more ship-specific cancellations.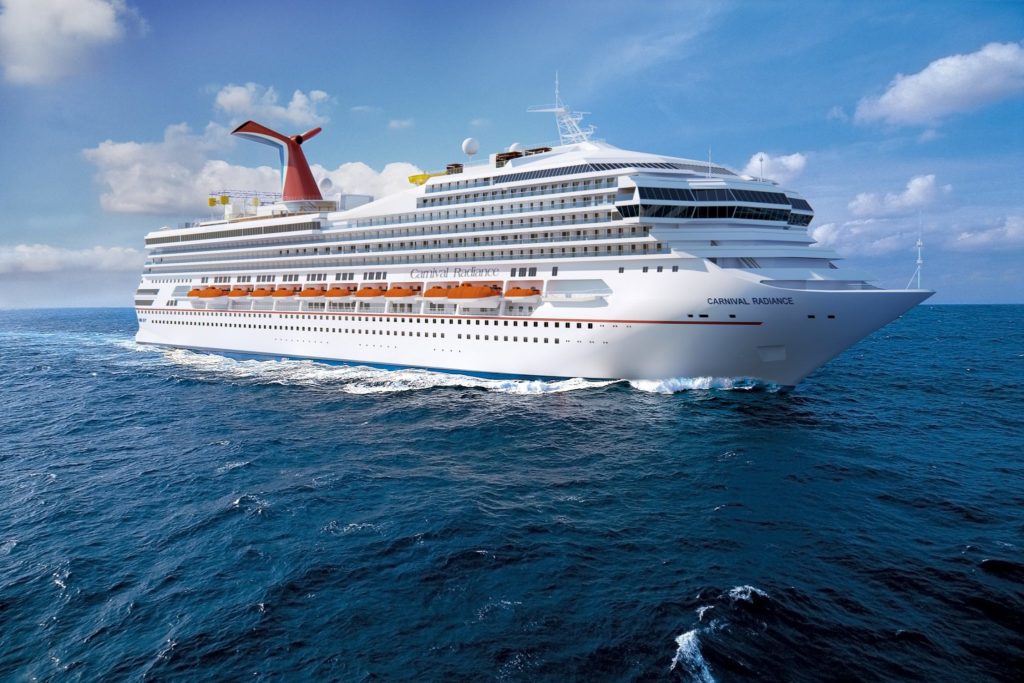 Related to already-announced dry dock plans, Carnival Magic, Paradise, and Valor's return to operations will now be delayed until November 2021. Previously, Carnival Magic was delayed through September 24th, Carnival Paradise through May 31st, and Carnival Valor through September 11th. Further, Carnival Radiance's dry dock has been moved to September. Now, the ship will arrive in Long Beach in November 2021.
Additionally, the planned seasonal service from San Diego on Carnival Magic is suspended until further notice. Instead, the ship will reposition to Long Beach and assume the Carnival Radiance's itineraries from May 3rd to November 1, 2021 as well as seven Hawaii Carnival Journeys. Carnival Miracle will also launch a new program of four- and five-day cruises to Mexico during the winter season. These cruises will begin November 2021 and continue through April 2023.
Disney Cruise Line Also Issues Further Cancellations
As Disney Cruise Line continues to carefully review the guidance from the U.S. Centers for Disease Control and Prevention and work towards resuming operations, the brand announced further cancellations this week as well.
Previously, all DCL sailings departing through March 2021 had been cancelled. Now, the cruise line has extended this pause to include all sailings departing through April 2021. This announcement also included select sailings onboard the Disney Magic and Disney Wonder in May. Disney Fantasy sailings have been cancelled through April 24th; Dream through April 30th; Magic through May 9th; and Wonder through May 12th.
As previously announced, Disney Cruise Line has also cancelled sailings longer than 7 nights in accordance with the CDC's Conditional Sail Order.
Comments
What do you make of the headlines in this Cruise News January 28th edition? Did we miss any other pertinent stories this week? Drop us an anchor below to share your thoughts on all the recent cruise news.