We are honored to be featured in award-winning author's, Paul C. Thornton, recent book Cruising Interrupted. This sequel to The Joy of Cruising features the stories of many fascinating contributors to the cruise community. We had the pleasure of getting to know Dr. Thornton over the past year and want to share his story with you.
If you are interested in his work, you can purchase a copy for yourself. The book is the perfect way to pass the time until cruising resumes.
Interview with Cruising Interrupted Author Paul C. Thornton
Cruising Interrupted is Paul C. Thornton's third book, a follow-up to the fun, upbeat, award-winning The Joy of Cruising. His cruise-themed books are a stark departure from his debut: White Man's Disease, described as "gripping and inspiring" in the press release announcing it as the winner of the North Street Book Prize, about Paul's harrowing brush with death, journey of recovery from trauma, resilience and ultimately transformation. White Man's Disease is at once poignant, sad, tragic and funny. Despite their very different subjects, at the heart of both White Man's Disease and The Joy of Cruising/Cruising Interrupted is passion and how passionate people do wondrous things.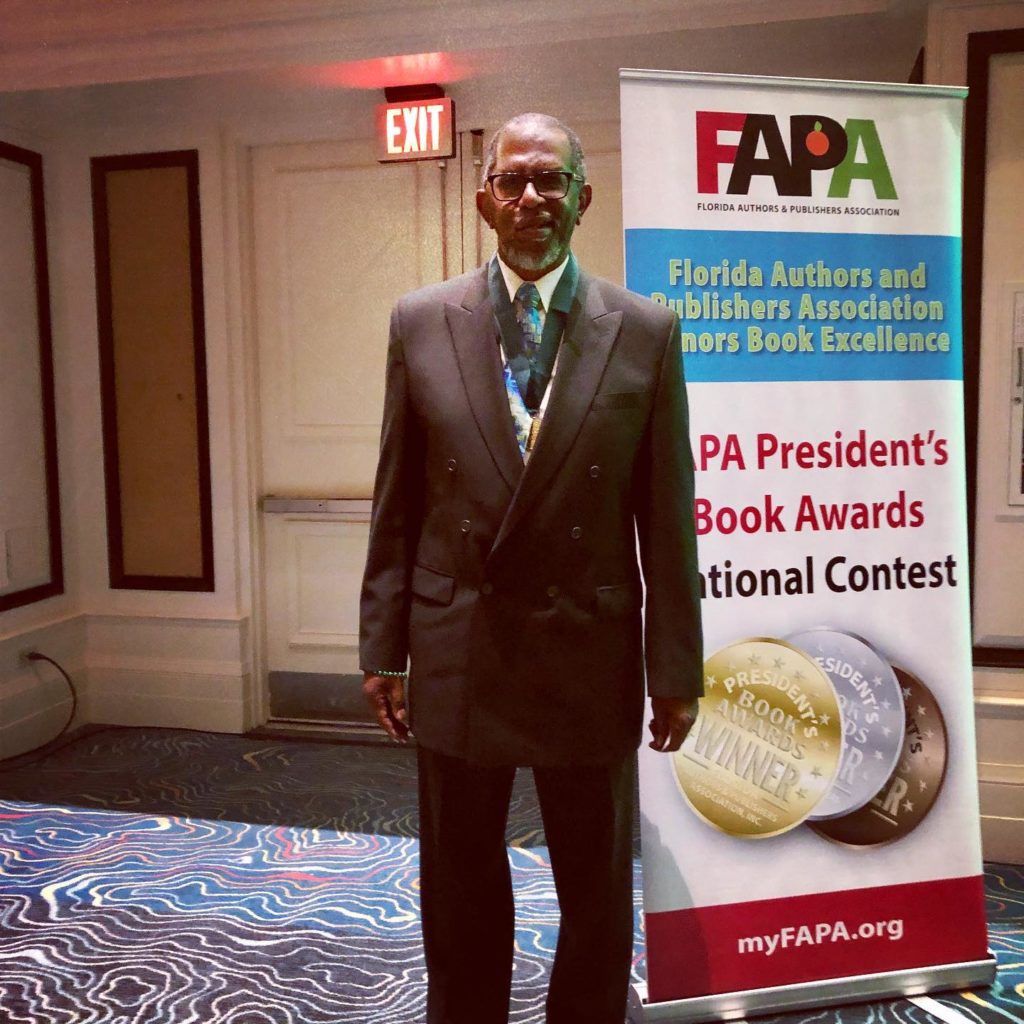 Paul is originally from Brooklyn and Long Island, New York. He lives in Fort Myers, Florida with his wife Cheryl and considers cruising with their grandchildren life's ultimate escape. Paul longs to cruise as much as the people he writes about in The Joy of Cruising and Cruising Interrupted.
Tell us about your cruising history.
First cruise in 1988 on Royal Caribbean's Sovereign of the Seas (which launched the mega ship era). Since have cruised numerous times on Carnival as my daughters were growing up; then NCL, Celebrity, Disney, and the last couple of cruises have been on Royal Caribbean as they are very kid-friendly and I cruise mainly to be with my grandchildren.
What inspired you to start writing?
Became a writer at age 58. When I woke up on December 6, 2014, which was my oldest daughter Kina's wedding day, I had no plans to write a book. I had to speak at the wedding reception about memories of my daughter growing up. I gave an emotional talk where I shared things I had held inside for 30 years. It was very liberating, and there "wasn't a dry eye in the house" when I was done. When I went to bed that night, I was well into chapter one of my memoir. The passion to write came from the release, lifting of a burden, and freedom, that I felt when I shared those uncomfortable truths at the wedding.
The memoir is provocatively titled "White Man's Disease," although it is not a very provocative book and has nothing to do with race. There is certainly a backstory to that title though. The book is about a traumatic event that dramatically changed my life that began when my daughter was a little girl.
Why did you first decide to write a book about cruising?
Accolades, and more importantly, reader feedback from the first book provided me with validation, and that has enabled me, encouraged me, motivated me. I wanted to hold on to that feeling. So, it was an easy decision to write another book. I decided to write about cruising almost accidentally. I cruise at least once a year and in the course of doing consumer research in places like cruise forums and FB groups, it became apparent to me that there was a fervent cruising subculture—many interesting individuals with stories that were fascinating to this novice cruiser. So, I decided to tell their story.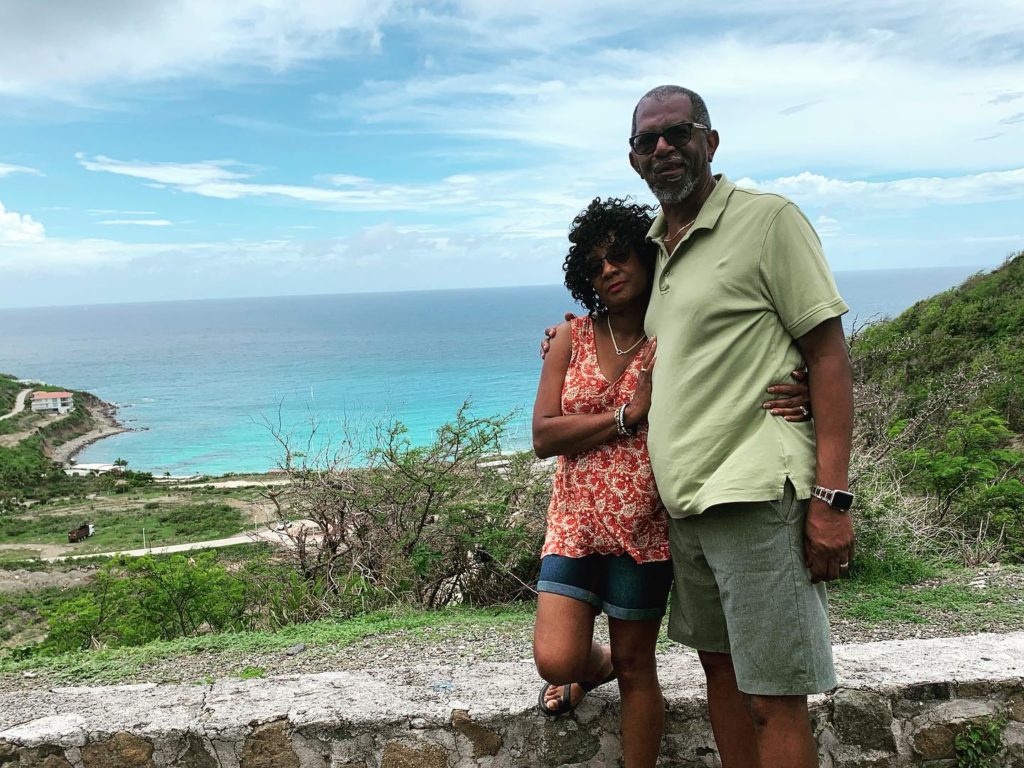 What did you learn from writing The Joy of Cruising? How did that influence the writing of your follow-up, Cruising Interrupted?
I learned that my cruising was just "scratching the surface;" in other words, there was a whole other world of cruising beyond the Bahamas and Caribbean, which was all of the cruising I had done. And I learned about something I hardly knew existed: river cruising, expedition cruising, and small ship cruising. So, I have added to my bucket list, an Alaska Cruise, a river cruise, a Med cruise—which I booked for November 20 but obviously was cancelled. And those things, I learned definitely influenced Cruising Interrupted, as I have included a lot more coverage of "quirkier" and exotic cruising. I even feature a small ship brand called Quirky Cruise.
How does Cruising Interrupted differ from The Joy of Cruising? How are the two books similar?
The Joy of Cruising was so much fun to write that Cruising Interrupted was going to be more of the same (Although, I knew that I wanted to diversify the type of cruising I covered from principally just ocean cruising.) In fact, it was originally titled More Joy of Cruising. Then, the pandemic happened; I knew there was no way to publish a book about cruising at this time without acknowledging COVID's influence on cruising. So, there is a fair amount of integrating the pandemic's influence on cruising amongst the fascinating features about passionate cruisers, including several who were "trapped" on the ocean when the lockdown commenced, and one cruiser who caught COVID during that crisis.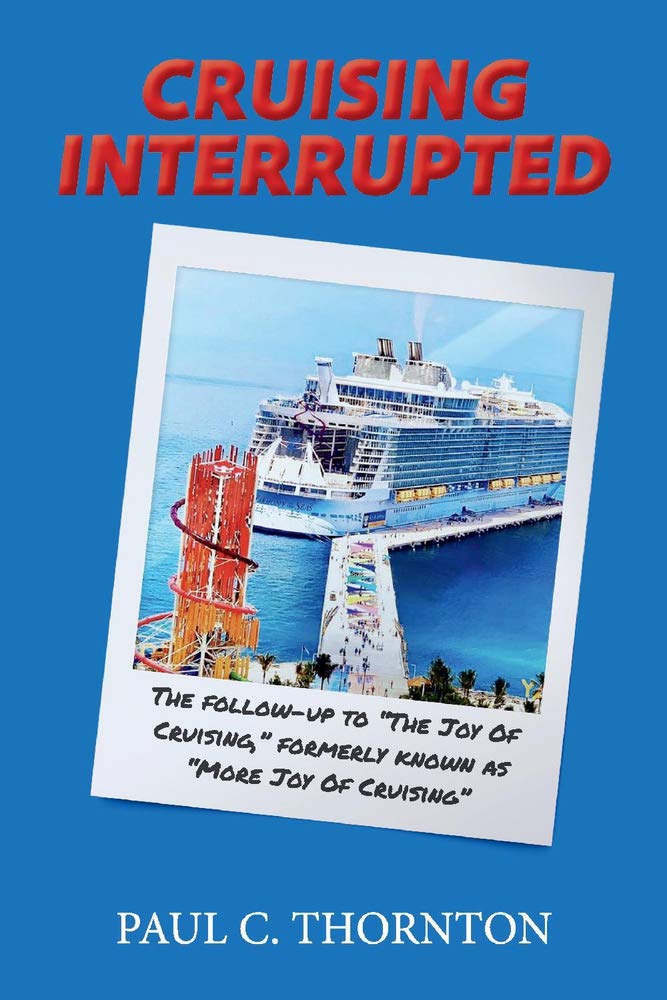 How did the global pandemic impact your writing process for Cruising Interrupted?
Well, it had a profound influence. I was about half-way done with More Joy of Cruising when the lockdown occurred. Initially, due to a combination of denialism and wishful thinking, I continued writing unabated. However, watching and reading the news, the grim reality of the pandemic in turns of public health and impact on humanity, and its disastrous impact on cruising caught up with me and I stopped writing altogether. Cruising was still a passion, and I continued to visit the cruise forums, blogs, and FB groups. That had the effect of gradually lifting my spirits, and after several months, I re-started the book. Of course, I changed the name. Didn't feel right having a book with "Joy" in the title! And I included a fair amount about the pandemic, yet the book remains largely fun and upbeat.
What did you find interesting or surprising while writing Cruising Interrupted?
I found small ship cruising and river cruising to be fascinating. Accordingly, my bucket list has been updated!
What are some of the similarities and differences you uncovered about cruisers after writing these two books (besides their love for cruising)?
I was surprised to learn how similar cruisers are regardless of where they are from in the world. I don't know why that should be surprising. It is just that in 2017, when I first conceptualized The Joy of Cruising, I had a very narrow view of cruising. One, that was US-centric, big ships, mainstream cruise lines such as Carnival and Royal Caribbean. Between the two books, I have featured cruisers from Australia, New Zealand, Canada, and many from UK, and while they may cruise on lines I was not really familiar with at the time and that don't serve the US—they have the same joys of cruising we all share.
What cruise tips or travel advice have you learned after interviewing so many cruise experts?
Two easy ones. If not for the process of interviewing cruisers: 1. I never would have considered anything other than conventional ocean cruises. Now I am a lot more diverse in my thinking; and, 2. I once swore I would never give the cruise line money for food beyond what I get in the main dining room or buffets. (I lied!) Now, specialty dining is a highlight of the cruise experience.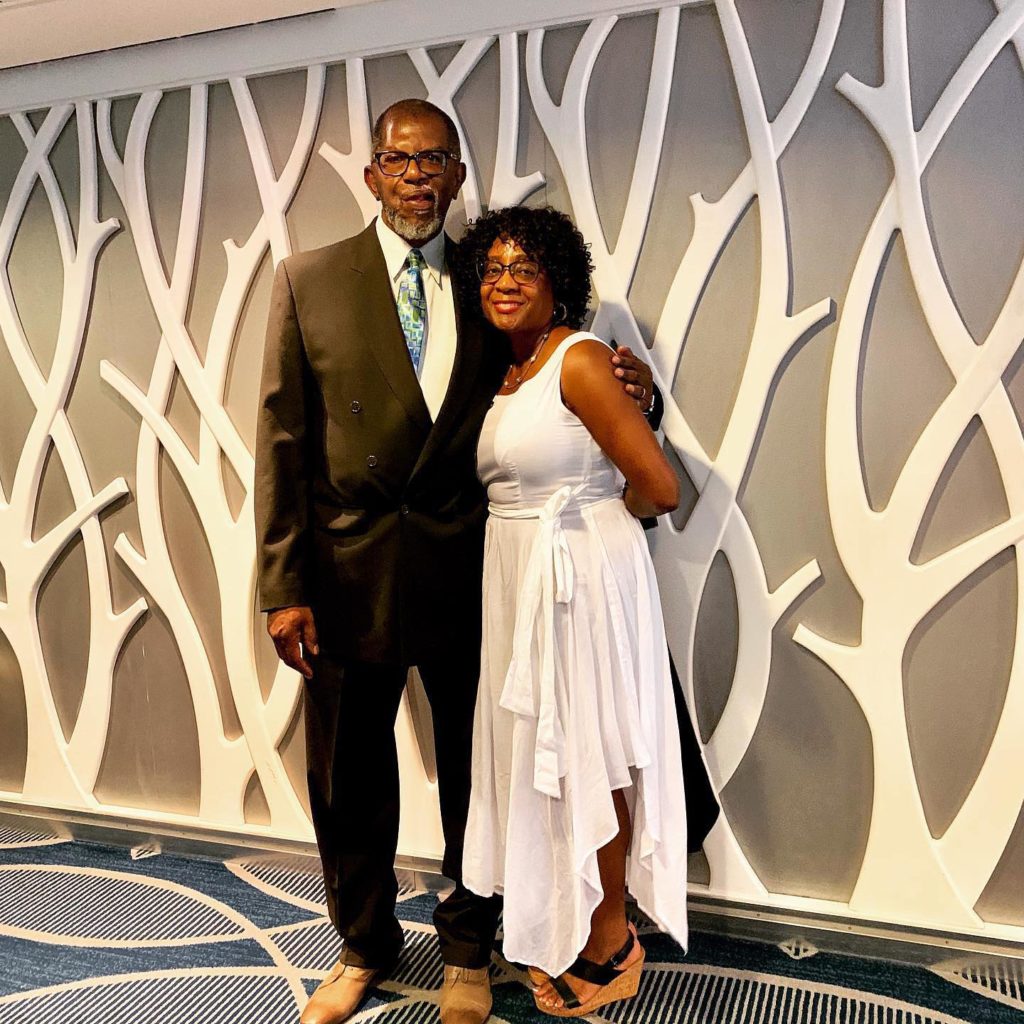 What's the first cruise you plan on taking once cruising resumes? How do you think the cruising experience will be different for you?
I am planning a big family cruise for Christmas 2021 on either Celebrity Edge, NCL Encore, Carnival Mardi Gras, or Royal Caribbean Symphony or Oasis of the Seas. Something big and grand and is grandkid friendly since 'Rona stole our annual summer cruise with the grandkids in 2020!
Comments
What inspired you to start cruising? How do you think your cruising experience will differ after the pandemic? Drop us an anchor below to share your cruise stories.