If you are planning to take a cruise in 2023, you should know what to expect on your trip. Don't worry, we have you covered with our complete look at the 8 big changes coming to cruising in 2023.
The Big Changes to Cruising in 2023
Cruise Fare Increases
If you plan to cruise this year, and have not booked your cruise yet, be ready for some sticker shock. Prices for all cruise lines have skyrocketed this year. In comparing several ships to prices we paid in 2022, we see increases, some as much as 50% to 100%
For instance, we sailed on the first cruise of Wonder of the Seas back in March 2022. Of course, we booked that cruise in advance and scored a balcony cabin for around $2,200.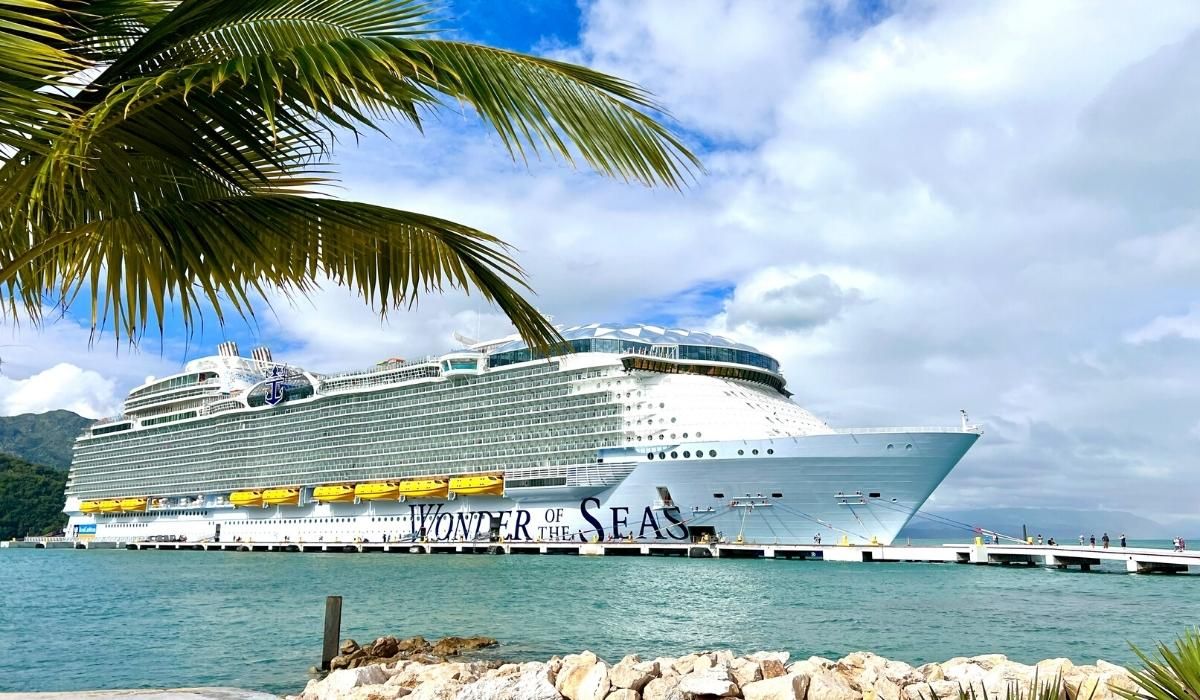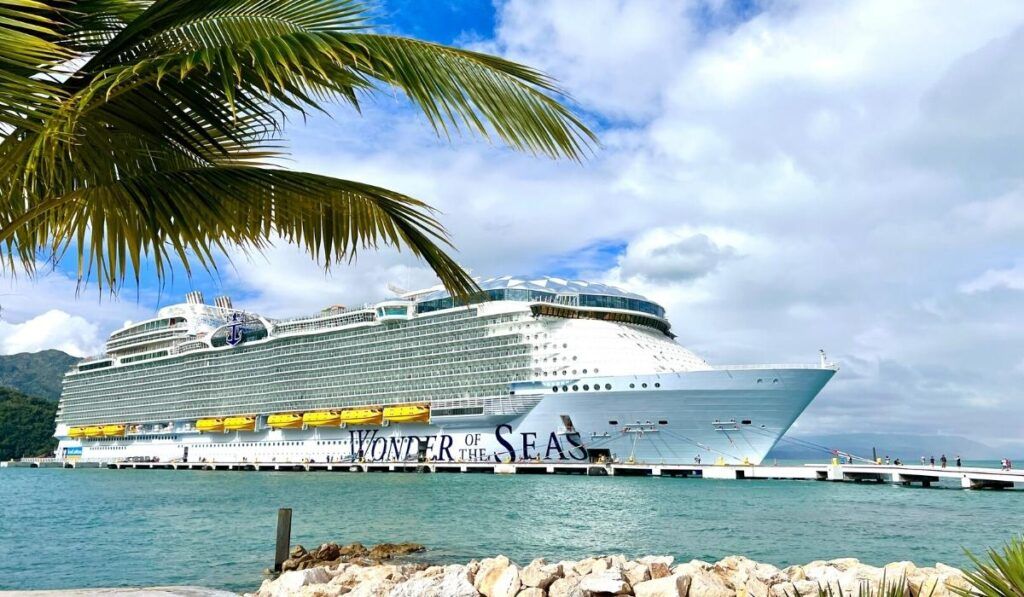 In 2023, the cheapest you can get an ocean view balcony is around $3,900. That's an increase of over 77%. Even if you plan a cruise for 2024, the cheapest you can get for a similar cabin is around $3,100, which is close to a 41% increase.
Yes, this example is a new ship for just one cruise line. Yet, we have seen similar patterns for new cruise ships with other cruise lines as well.
But, it is not only new cruise ships, or week long cruises, that have gone up in price. There have been price increases in short weekend cruises also.
For instance, analysts looking at advertised cruise deals for shorter cruises are finding increases of close to 30% in cruise rates on Carnival Cruise Line. There are similar cruise fare increases on short cruises on Royal Caribbean too.
Of course, some of this has to do with inflation. But, it may also have to do with the increased demand for cruising.
While the cruise lines have been sailing around 60-80% capacity in 2022, some are predicting they will reach 100%+ occupancy by the middle of this year. So, with more individuals wanting to cruise, this means higher cruise fares.
We are already feeling these effects when trying to plan trips for the year ahead. So, we highly recommend beginning to plan those 2023 cruises right now before prices go up even more!
BOOK NOW: Secure a Great Deal on Your Next Cruise!
Onboard Charges Going Up
More changes to cruising in 2023 have to do with onboard charges. In addition to raising overall cruise fares, the cruise lines are raising fees for onboard experiences and amenities.
For instance, both Carnival Cruise Line and Princess Cruises have announced increases in internet packages. Carnival's rates are 25% higher than they were earlier in 2022, with Princess Cruises rates going up over 30%.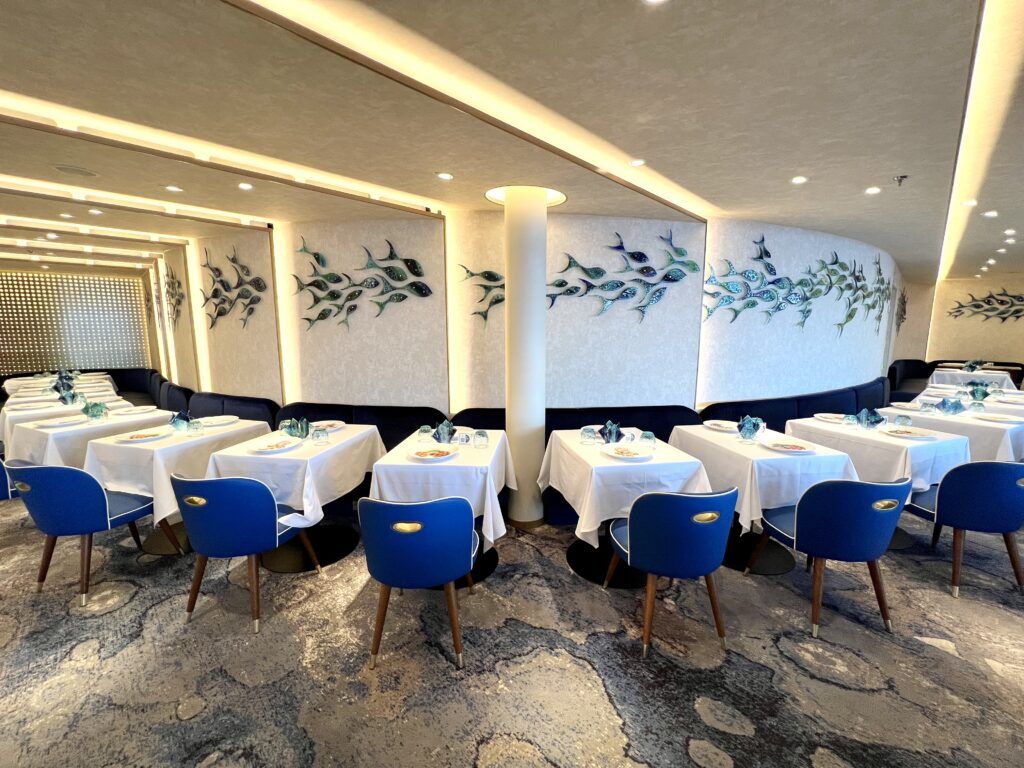 Further, we are seeing increases in specialty restaurant prices. For instance, Carnival's Fahrenheit 555, Rudi's Seagrill, and Teppayanki restaurant prices have increased.
Princess cruises too is raising prices on beverages and specialty restaurants. Specialty restaurants will be going up by $10 a person for all venues. Further, the cruise line is increasing beverage package prices. Now, these beverages packages start at an additional $5 a person, per day.
Likewise, we have seen increases in the beverage packages on Royal Caribbean. These price increases on drink packages are 40% to 80% higher than the costs were just over a year ago.
We suspect the prices for other onboard experiences will also creep up over the course of the year across all cruise lines.
So, once you have a cruise booked, we suggest tracking prices. If you know you want to purchase something like a specialty restaurant, drink package, or WiFi, book it early. You can always cancel and repurchase if the price goes down.
Return of In-Person Muster Drills
One of the silver linings from the COVID changes to cruising was the introduction of a digital muster drill. Cruise lines like Royal Caribbean, Celebrity Cruises, and others, totally revolutionized this dreaded safety drill.
With this virtual muster, cruisers completed most of the safety briefing on a smart phone or stateroom television. Then, during open hours, cruisers stopped in at their muster station where an attendant would provide some brief reminders.
On some cruise lines, like Carnival or Virgin Voyages, the staff would review other aspects like how to don a life jacket as well. Still, after a few minutes, all were back to enjoying the cruise.
This was one cruise change we could all get behind.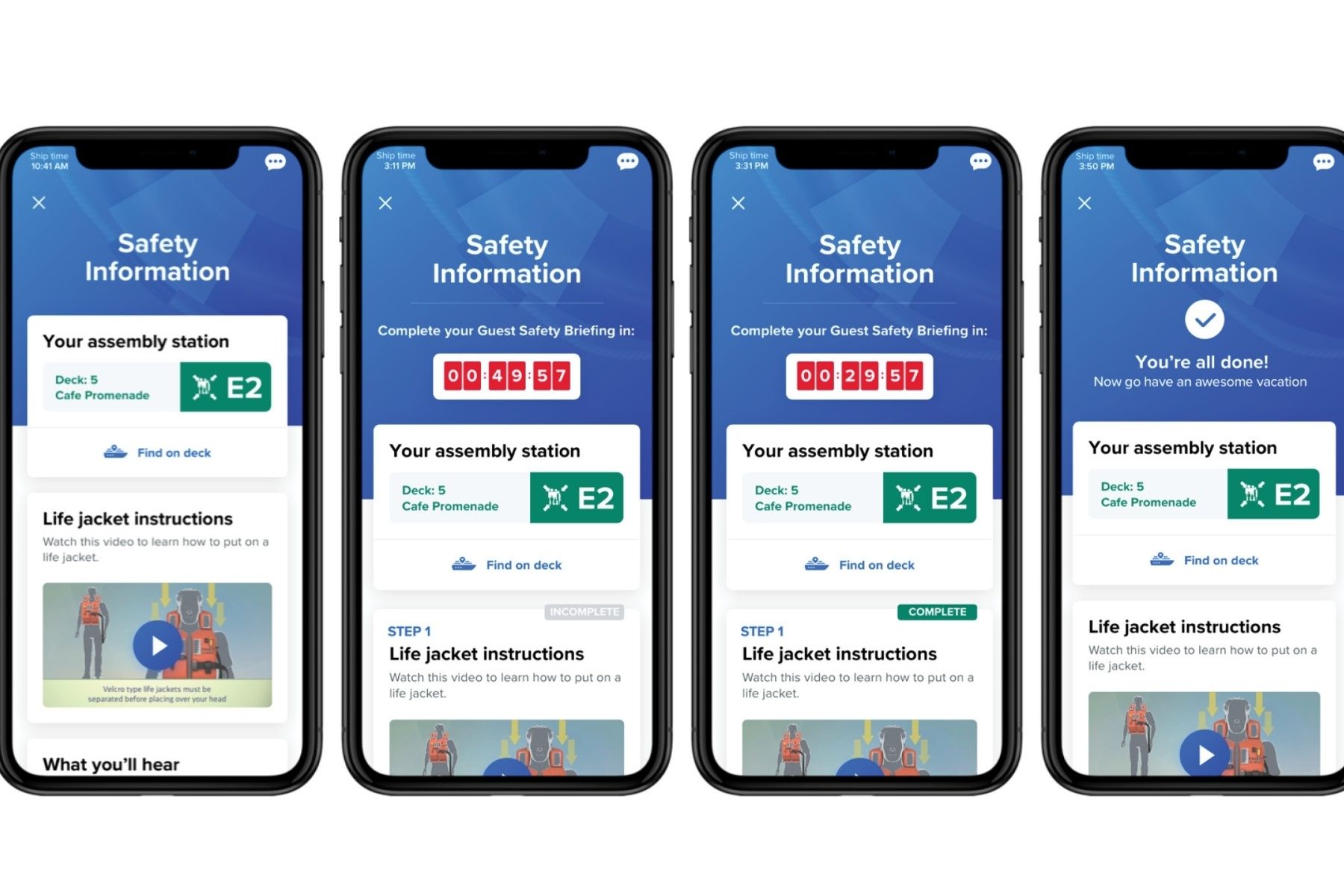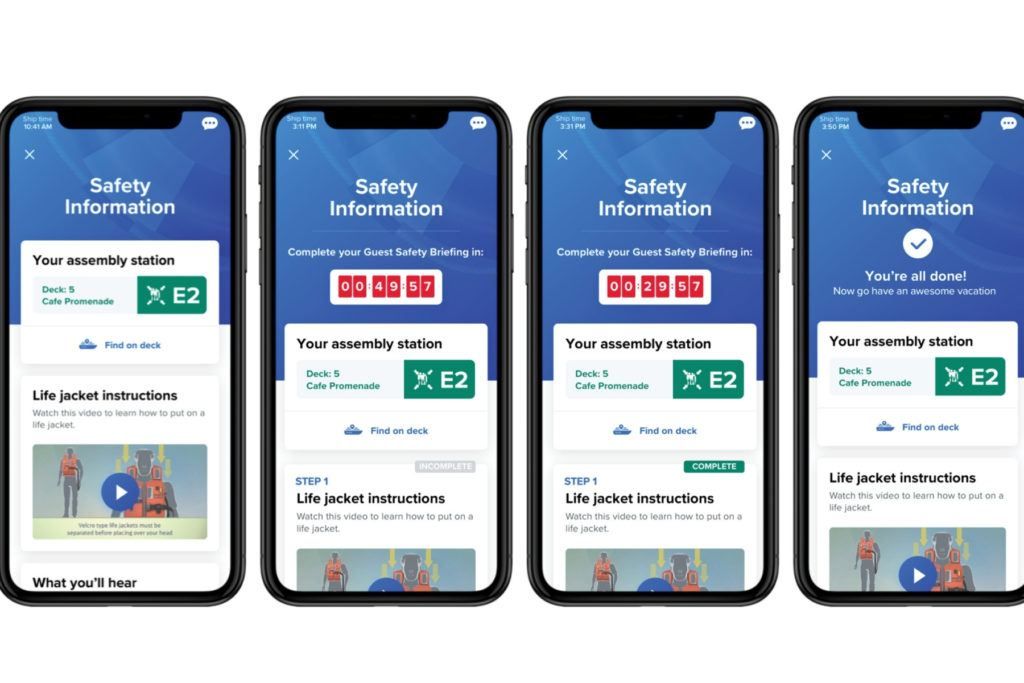 Unfortunately, some cruise lines have already caved and are reverting to in-person musters. Disney Cruise Line was the first to announce the return of the more standard in person muster. The cruise line citied a lack of compliance with its version of digital muster.
Now, guests must all report to their muster stations at a designated time to hear a ship wide announcement regarding safety.
Also, Norwegian Cruise Line has reinstated traditional muster. The cruise line will return to "synchronized muster drills" across all of its ships this year. This is true for its sister brands, Oceania Cruises and Regent Seven Seas, as well. All three cruise lines will no longer offer an e-muster.
Will more major cruise lines follow suit? We hope not, but if cruisers are not compliant, there is the potential for more lines to revert to this traditional muster.
Main Dining Room Changes
Regular cruisers are very familiar with the main dining room. Here, guests can enjoy a multi-course menu of unique items served by a dedicated staff.
If you are like us, then you might be a traditional cruiser who prefers the same dining time and table assignment each night. Or, you can also opt for a more flexible style with different dining times and table makeups each night.
Regardless of your preferences, cruisers know what to expect from the main dining room.
Well, at least we used to know what to expect.
Cruise lines are making some unbelievable changes to cruising in 2023 with regard to the main dining room.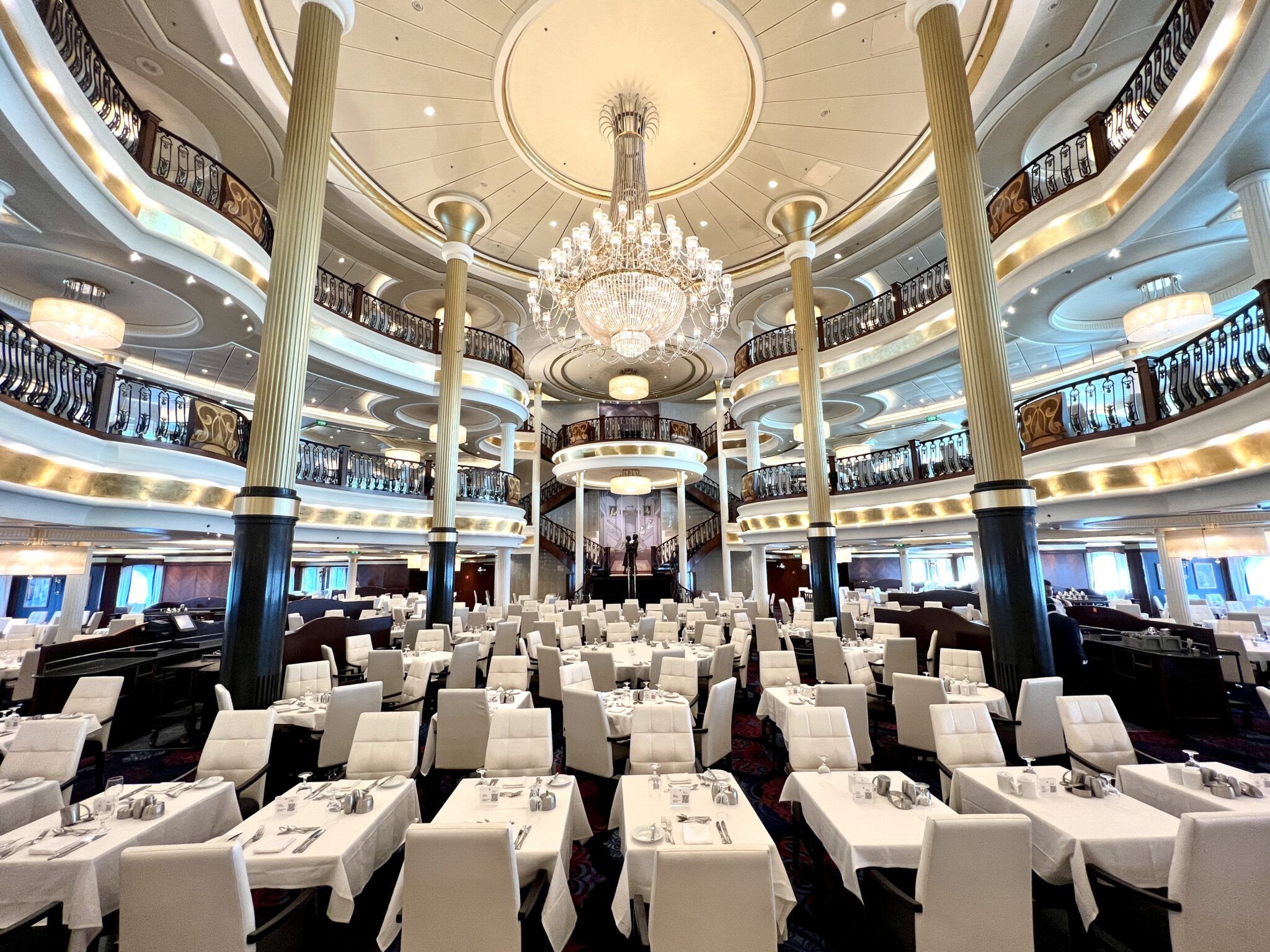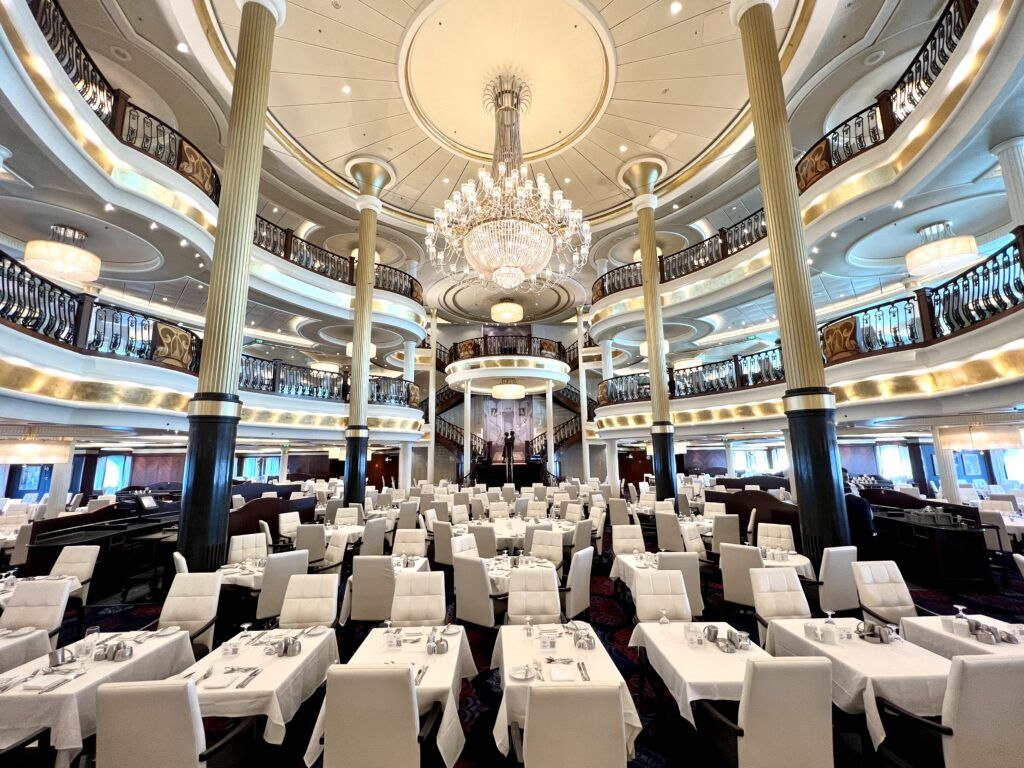 It started at the end of 2022 with cruise lines imposing limits on how much you could eat on a cruise.
Previously, guests could enjoy all the apps, entrees, and desserts that they wanted. Not anymore on some cruise lines. On Carnival Cruise Line, cruisers are now limited to two free entrees. After that, there will be an additional charge of $5.
This applies to lobster tail on the cruise line's elegant night as well. Interestingly, cruisers still get two for free on Carnival. While Royal Caribbean and sister brand Celebrity Cruises have limited that even further.
Both lines are now charging a premium for additional lobster orders. An extra lobster tail on formal night will cost you a hefty $16.99 plus gratuity. However, cruisers can still order two or more of the other entrée selections.
Not only are cruise lines charging for meals, they are also editing the menus. Royal Caribbean is rolling out a brand new main dining room menu this year. This now streamlined menu includes fewer options.
Similarly, Norwegian Prima launched with a brand new concept for its main dining room. Instead of a rotational menu, Prima's MDR has the same menu every night.
We forsee other brands making changes to their menu lineup as well. Whether it is removing items, or swapping out selections, don't be surprised if the main dining room looks different in 2023.
Further, across several cruise lines, the quality of food in the main dining room is dwindling in our opinion. Yes, dining is subjective, but we are not alone in this assessment. If you head to the boards or forums, you will find plenty of other cruisers complaining about the current state of the food in the main dining room.
Fewer Crew Onboard
Ongoing since the cruise restart, some ships still seem understaffed. Whether this is intentional or not is somewhat unclear.
With cruising really picking up steam in the spring and summer of last year, the cruise lines seemed to struggle with adequate staffing. Some of the challenges were related to lingering effects of the pandemic with visa complications and other regulatory issues partially to blame.
During our cruises last year, service was certainly hit or miss. Some ships felt adequately staffed, while others seemed undermanned.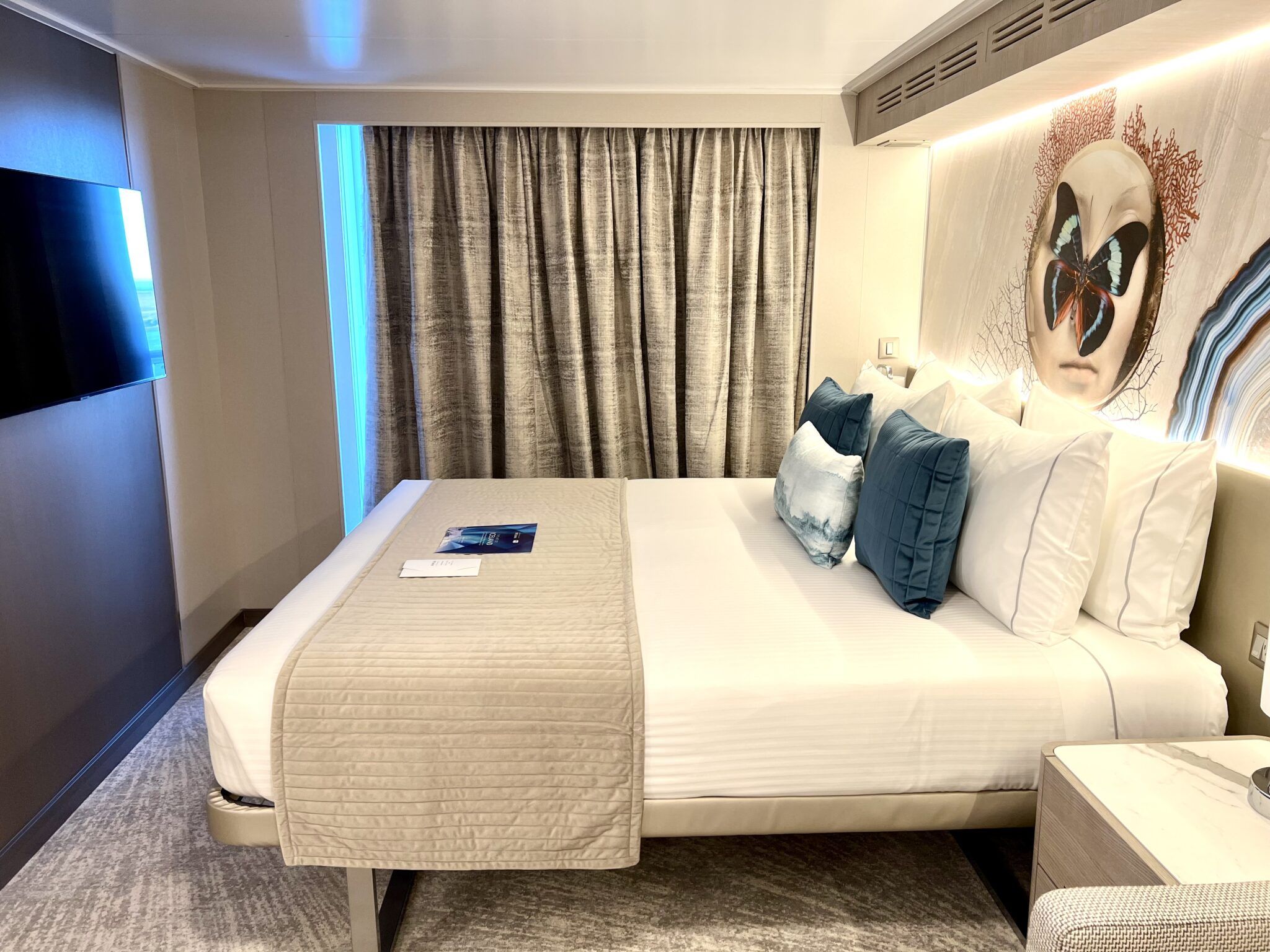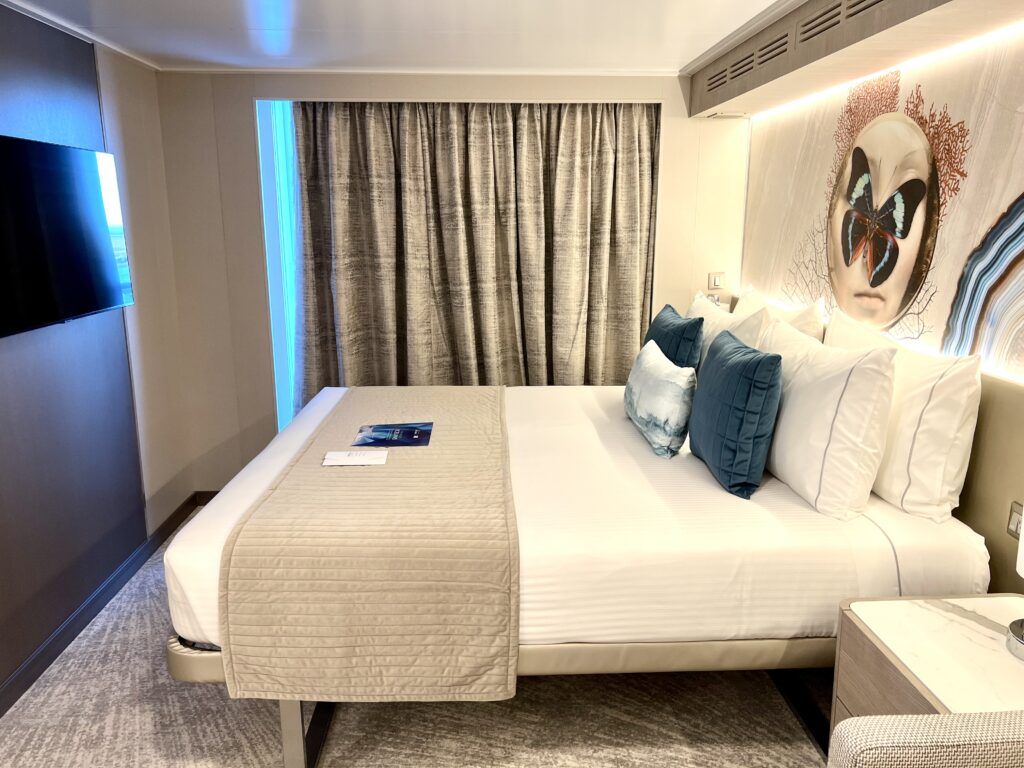 However, with cruises expected to be at or near capacity in 2023, one cruise line has already announced intentional staffing cuts. Will others follow suit?
So far, Norwegian Cruise Line has reported reductions in crew. This is mainly focused on the housekeeping staff, eliminating some positions and leading to a reduction in service. Thus, cruise cabins are only being serviced once a day, instead of twice.
Honestly, some other cruise lines, such as Princess Cruises and Holland America Line, returned to service with default once daily service unless requested. Royal Caribbean's Quantum of the Seas also reduced its service to once a day during cruises at the end of 2022.
Aside from stateroom service, we noticed other changes too during trips. For instance, Celebrity Cruises' buffet often did not function at full capacity and there seemed to be reduced waitstaff in bars and lounges.
In 2023, it might just be that these service issues are deliberate changes to maximize cruise line revenue.
EXCLSUIVE PERKS: Score Additional Onboard Perks When Book Now!
Less Inclusions
One reason we love cruising is the value. For one set fare, the costs of a cruise typically includes accommodations, onboard activities and entertainment, as well as variety of dining options.
While that is still true, more and more cruise lines are shifting to more onboard upcharges.
So, we expect to see more changes to cruising in 2023 in terms of upcharges. The push here is to help recoup the billions of dollars lost in the past two years.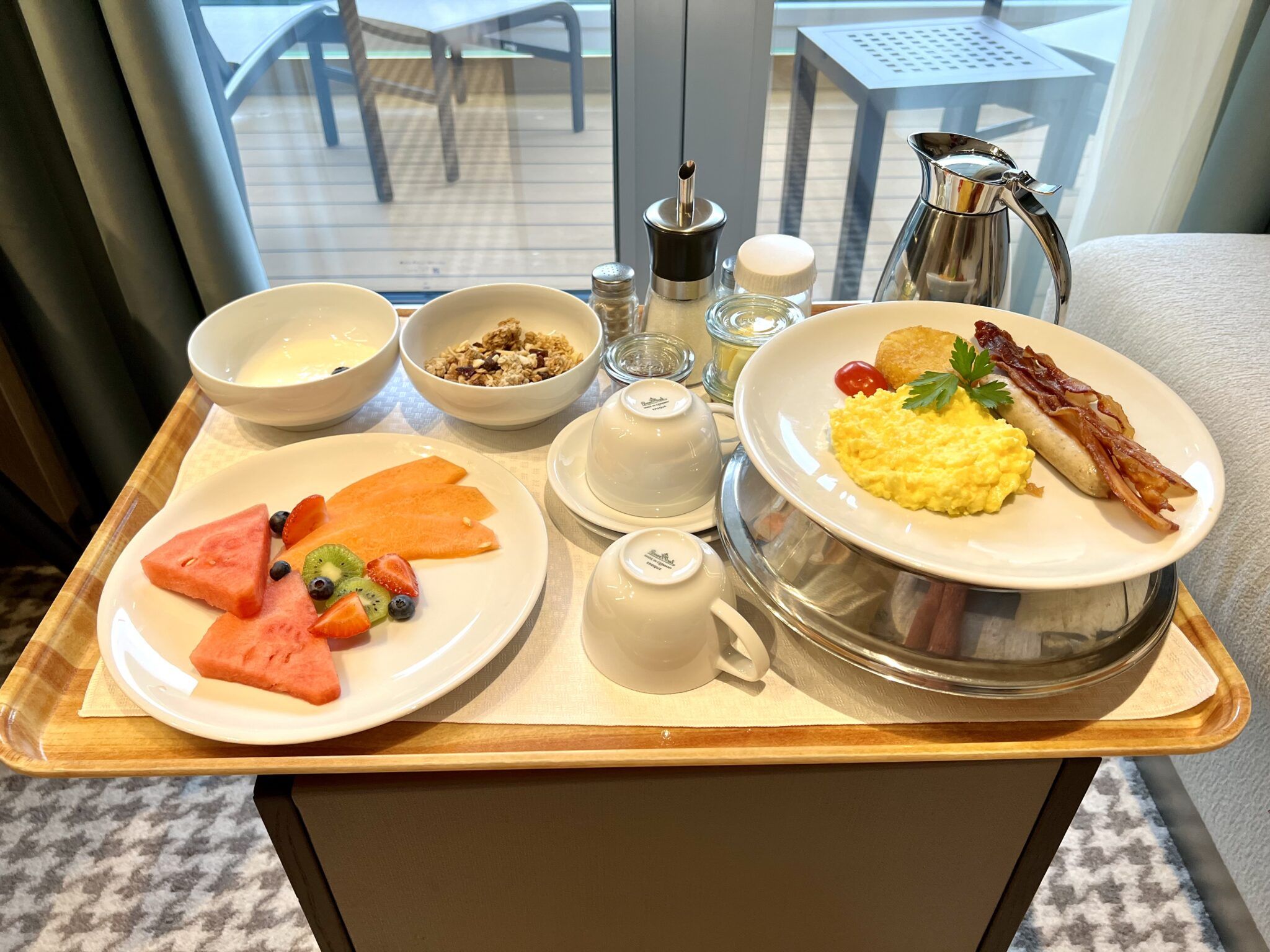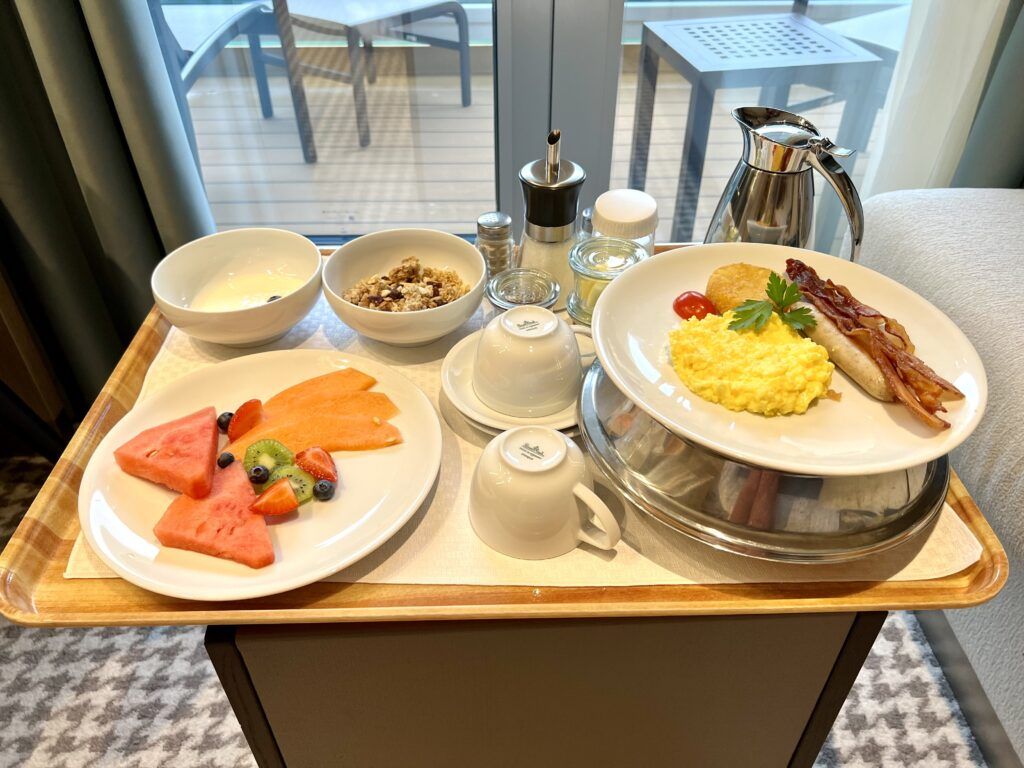 More and more new cruise ships feature an increased number of specialty restaurants that are not part of the cruise fare. These range from some casual dining spots to other experiential dining venues
Among the major cruise lines, NCL is perhaps the most famous for this "nickel and diming". With several unique restaurants, go karts, laser tag, virtual reality games, and other firsts at sea, this is somewhat understandable for crowd control purposes. However, NCL Prima is the first cruise ship to charge for mini-golf!
Other cruise lines have started following suit with upcharge experiences and attractions as well. For instance, Carnival Cruise Line's newest ships have Bolt, the electric roller coaster. This sports deck attraction costs $15 for a ride that lasts less than a minute. There is also Carnival Kitchen with upcharge cooking classes, Build-a-Bear workshops, and the Dr. Seuss breakfast.
Along with charging for add-ons, the cruise lines are also pulling back current inclusions like room service. Celebrity Cruises quietly rolled out one of the highest room service charges this year at $9.95 an order plus gratuity.  This is a change from the previously complimentary room service from 6 am to 11 pm. 
We expect more cruise lines to begin to sneak in additional fees for items that were once free over the course of 2023.
Gratuity Hikes
In 2023, you can expect to be paying greater daily gratuities.
This appears to be true across the board as all major cruise lines, including Royal Caribbean, Celebrity Cruises, Princess Cruises, Carnival Cruise Line, Holland America Line, and Norwegian Cruise Line. All of these cruises lines either increased the price of gratuities at the end of 2022 or have announced increases that go into effect sometime this year.
Many of these increases are in the realm of $1 to $3 a person, per day. While that doesn't sound like much, it can be a 10 to 20% increase.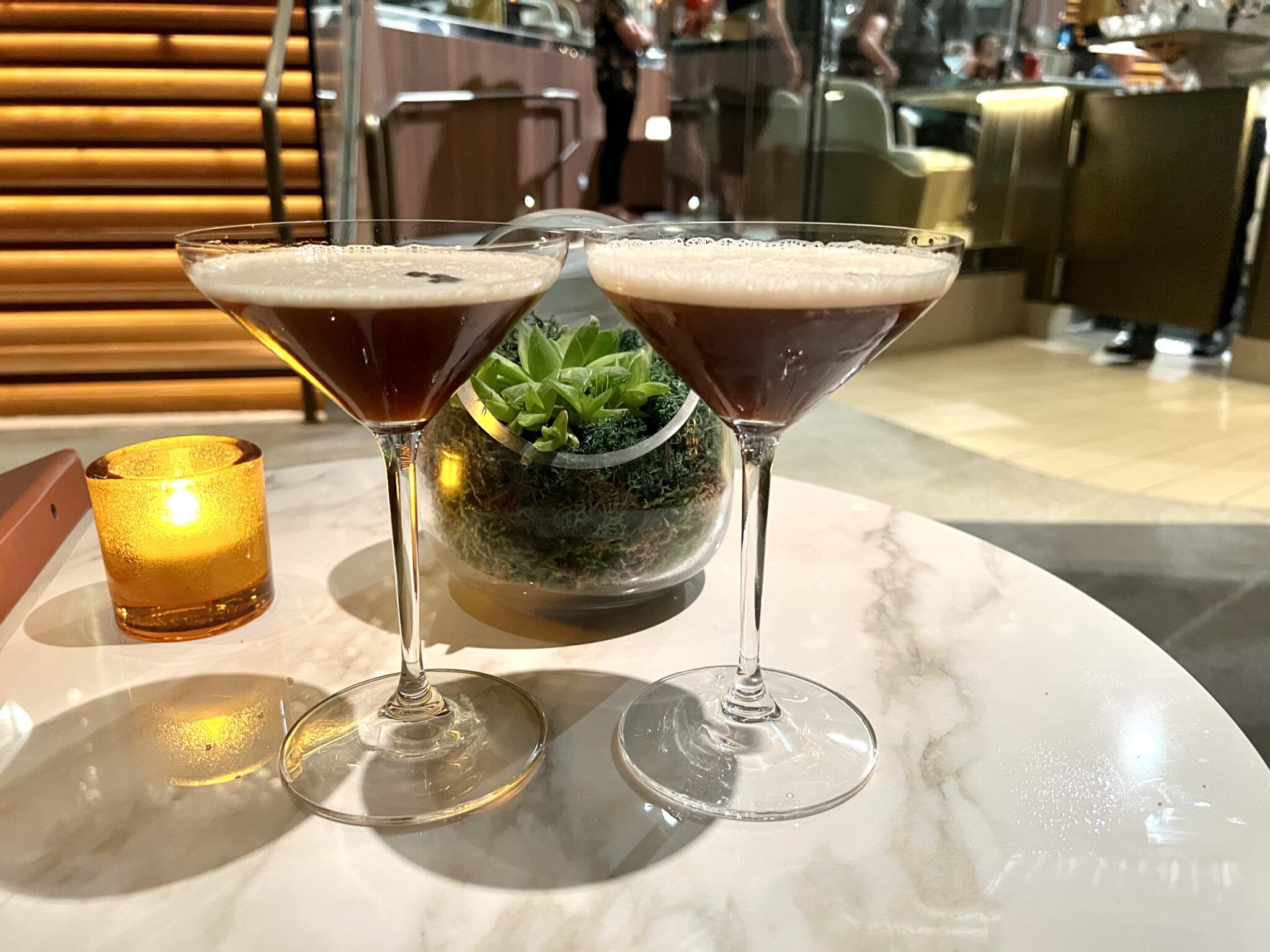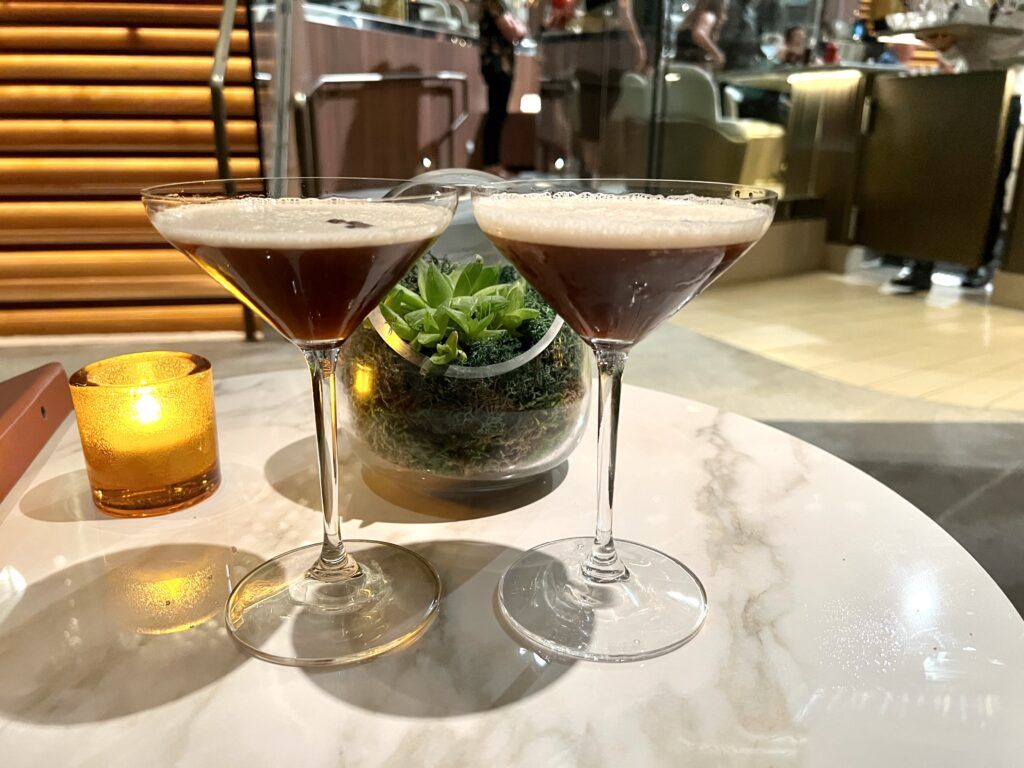 Further, some cruise lines have also increased the service charge applied to onboard purchases of items like alcoholic beverages or specialty restaurants.
Years ago, the standard service charge was 15%. Now, the more common rate is 18%, with some lines like Celebrity Cruises and Norwegian Cruise Line now charging 20% on top of the base price.
So, cruisers should be prepared to shell out more in terms of tips on cruises in 2023.
No More COVID Restrictions
Among these changes to cruising in 2023, most cruisers are thankful for no more COVID protocols!
When cruising restarted in 2021, there were a number of health and safety precautions on all ships. Those remained largely in effect until the summer of 2022, when cruise lines began pulling back many of these protocols. This included masks, vaccine requirements, and pre-cruise testing.
Honestly, it seemed like the changes went into effect over night, as cruise lines quickly abandoned most of the requirements that had been in place for close to a year.
So, if you are cruising in 2023, you will not have to deal with many of the hurdles cruisers faced the past two years. Of course, this is the general rule of thumb. Cruisers should still check the local regulations for ports on their itinerary. Exotic destinations and extended length cruises might still have some protocols in place.
Comments
Do you plan to travel this year? Do you expect more changes to cruising in 2023? Drop us an anchor below with your predictions for the new year!