Updated for 2018- We have just returned from another cruise on Celebrity Eclipse and have all of the latest details on the Celebrity Cruises Beverage Packages.
There are many factors involved in choosing a beverage package. Luckily, the Princess and I can help weigh the pros and cons of these different offerings. Having cruised with Celebrity Cruises again just recently, we have a lot of experience with the Celebrity Cruises Beverage Packages.
We have taken some detailed notes from our past trips and are back to report our experiences using the packages over multiple cruises.
Celebrity Cruises Beverage Package 2018 Basics
When it comes to different drink packages on Celebrity Cruises, cruisers can select from a number of alcoholic and non-alcoholic options.
For starters, all beverage packages are priced as per person, per day. When electing to purchase the package, you have to pay for the entire length of the cruise; you can not purchase just select days.
When getting the beverage package, each adult in the room is required to get one. As you would expect, there is no sharing of the package or using your package to order drinks for other cruisers.
The stated prices do not include the additional 18% service charge which is added when purchasing the package.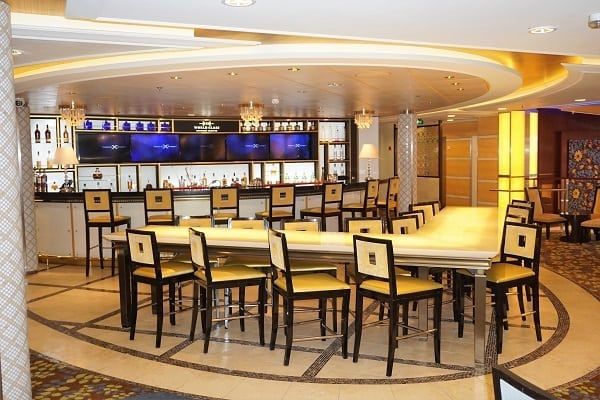 These packages are accepted everywhere on the ship. This includes the bars and lounges, complimentary dining venues, and the specialty restaurants.
Most packages are unlimited, allowing you to get as many drinks as you want; although, no matter what package you choose, you are allowed only one drink at a time. Of course, cruise staff do have the right to refuse you bar service if your behavior is, shall we say, not very befitting.
Knowing your limits is just as important on a cruise ship as it is during your regular life!
Non-Alcoholic Options with Celebrity Cruises Beverage Packages 2018
Beverage packages are not just for alcohol. Celebrity Cruises also offers a variety of non-alcoholic drink options.
Celebrity Cruises offers a Soda Package, starting at $9 a day. At about $2.50, you would need to consume around four sodas a day to "break even". Even as a regular soda drinker, I think it would be tough for me to consume that much soda every day.
You also have the option of getting a Premium Bottled Water Package at $16 a day. This package includes Evian bottled water (1 liter) and sparkling water from Perrier or Pellegrino. The bottled water, which is priced at $5.00, again puts the average drinker at about 4 drinks a day to "break even". With the hot Caribbean sun or even the long days in Alaska, this is a much more reasonable quota.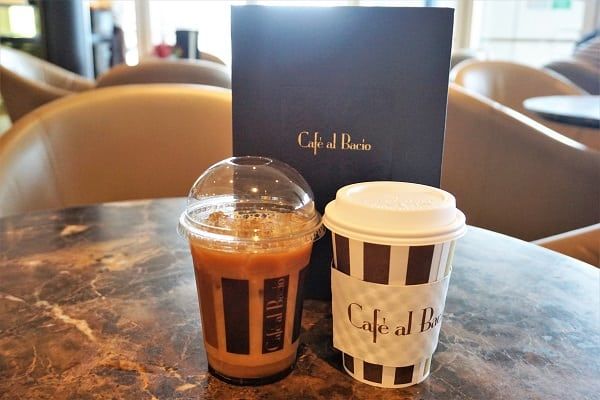 If you do not want to limit yourself, Celebrity also offers a Classic Non-Alcoholic Beverage Package which includes soda, freshly squeezed juices and bottled juices, premium coffee and teas, and non-premium bottled water. At $18 a day, and the average drink costs between $3 and $5, you need to consume about 4 drinks. This may be a lot easier than you think when you look at all of your options.
There is also an option to get the Celebrity Premium Non-Alcoholic Beverage Package. Starting at $22 per day, this package includes everything in the classic package in addition to premium bottled water (e.g., Evian), specialty coffees and teas, non-alcoholic frozen drinks, and specialty bottled drinks like Vitamin Water and Red Bull Energy drinks.
We feel this package might be the best value for those who want unlimited options in drinks but do not consume alcohol. Depending on your beverages of choice, it will take four to five selections to reach the $22 a day total cost.
It is easy to see how a couple of lattes, one-liter bottles of water, and a few specialty beverages can add up quickly. This is especially true if you want to enjoy some virgin frozen cocktails!
The Standard Celebrity Cruises Beverage Package 2018
One of the newer offerings in the Celebrity Cruises Beverage Package options is the Standard Drink package. At a total cost of $45 a day, the package covers a limited number of bottled and draft beers, house wines, and well cocktails up to $6.00. Fountain sodas are also included in the package.
While it does not cover a lot, it might be fine if you are not a discerning drinker or just like to have a few glasses of wine or beer. The options on this package cover popular drinks like Bud Light, rum and coke, and wines like merlot or chardonnay.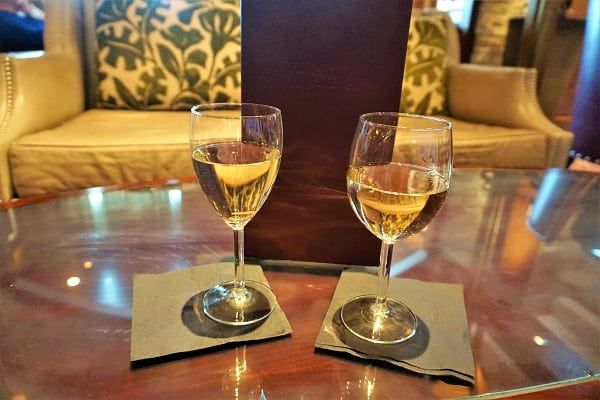 Most drinks covered on this package are at the $6 limit. So, you would need to average about 8 drinks a day to hit the break-even point with this beverage package. For some beer drinkers, this might be an easy threshold to hit.
However, given the limited non-alcoholic beverage options, this package does not seem like a great value to us.
The Classic Celebrity Cruises Beverage Package 2018
Perhaps the most popular beverage package offered by Celebrity is the Classic Beverage Package. Starting at $55 a day per person, this package includes the same non-alcoholic beverages covered in the Classic Non-Alcoholic package above. Plus, this package includes all alcoholic beverages up to $9.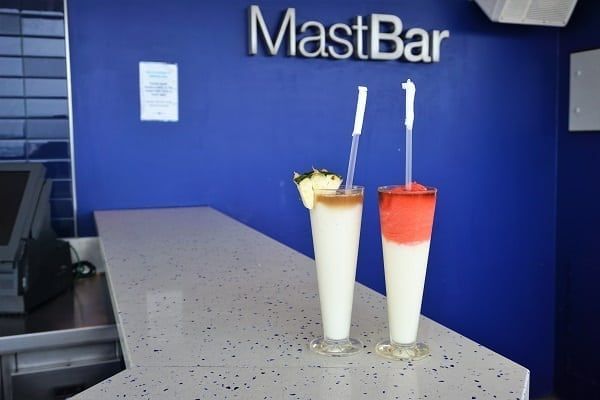 For Celebrity's Classic Beverage Package, you can get virtually any domestic or imported beer on the ship, with a few select beers being over the limit.
If you drink wine, then your choices will be extremely limited. Besides a few house wines, there is virtually no vino covered in this plan. If you consider yourself a wine aficionado, Celebrity does offer a variety of discounted wine bottle packages which might be a better fit.
When it comes to cocktails, you will be somewhat limited as well. All basic well drinks will be covered, as are some premium brands, but not top shelf liquors. Martinis in the Crush Martini Bar and the World Class Bar, found on Solstice-class ships, will not be included in the Classic Beverage Package either.
Given the mix of non-alcoholic and alcoholic beverages included in this package, there are several ways you can routinely hit the $55 a day break-even point.
Have a few espresso drinks, grab a handful of bottled waters, a few beers or frozen drinks at the pool, and you will already be pretty close to $55 by dinner time. A few glasses of wine or drinks at dinner and the show, then the package more than pays for itself.

Often, Celebrity Cruises offers this package as a free perk with many of its promotions. Recently, we have seen the cruise line give this package away when you upgrade from an inside room to an oceanview or higher cabin category.
While it varies based on the cruise and when you book, an upgrade from an inside to an oceanview will usually cost around $25-$40 a person, per day. Doing some quick math, it makes economical sense to upgrade your cabin if you are considering the Classic Beverage Package. Along with getting the beverage package, you also have a more spacious cabin. That is a win-win!
The Premium Celebrity Cruises Beverage Package 2018
The Premium Beverage Package includes all beers, wines, cocktails, and specialty top shelf liquor priced at $15 or less. At most bars onboard, you will be hard-pressed to find a drink that is not covered in this package.
The Premium Beverage Package will cover all martinis at the Crush Martini bar and most handcrafted drinks at the World Class bar, as well as a wider selection of wines at Cellar Masters.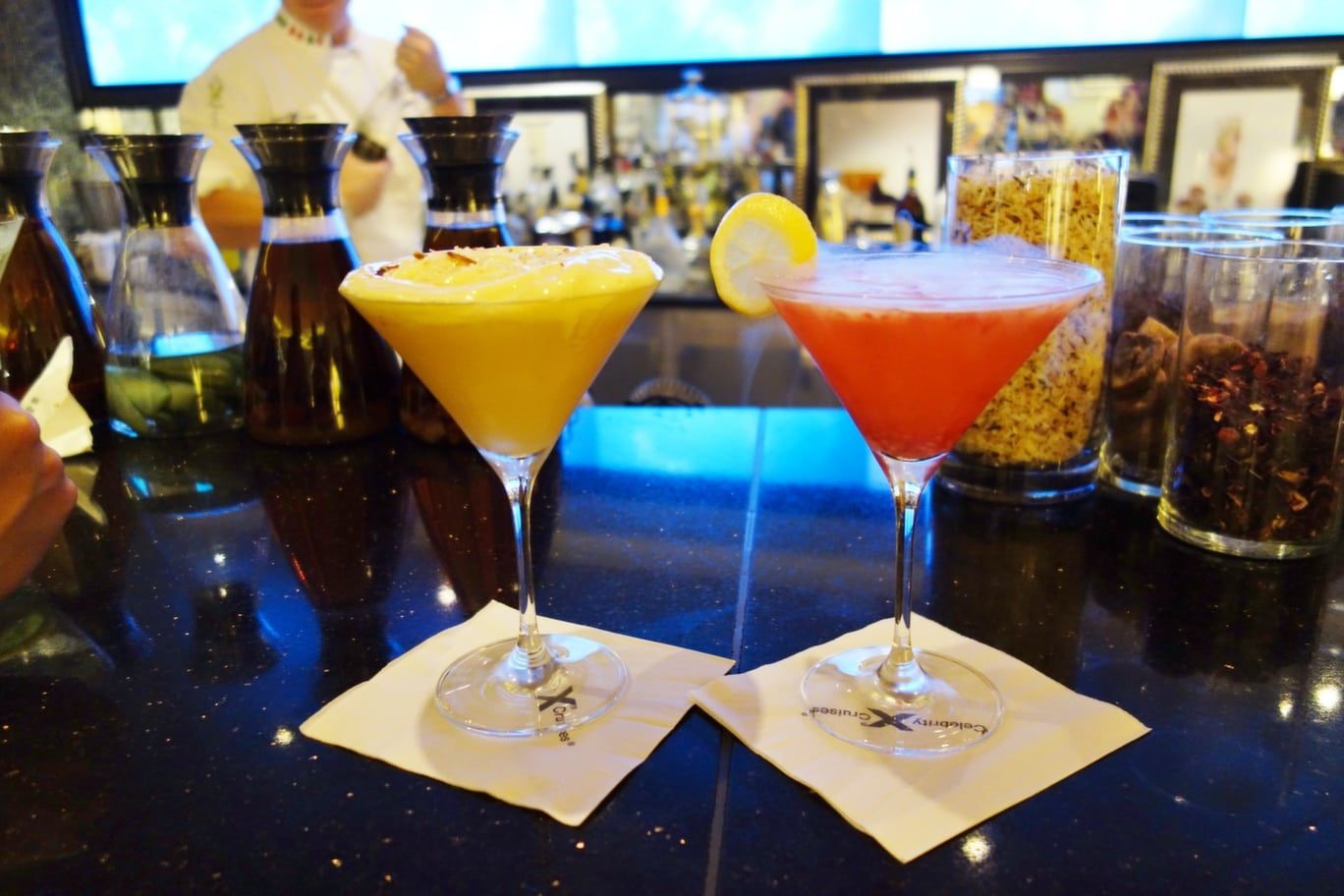 This package starts at $69 a day. If you receive the Classic Beverage package as a promotion or from your travel agent, you can upgrade to the Premium package. All you need to do is pay the difference of $14 a day per person, plus the 18% gratuity.
Don't forget that this package also includes all of the premium non-alcoholic beverages like premium bottled water, Vitamin Water, Red Bull, fresh-squeezed juices, soda, and specialty coffee.
If you want a truly all-inclusive cruise, this package is your best option when sailing with Celebrity Cruises.

How Did We Make Out Using the Beverage Package?
Essentially, the question is whether an individual will consume enough beverages to make the purchase "worth it".  Below are the (average) costs of the different beverages within each category. Using this chart, you can do the quick math to see if you would routinely hit the daily drink costs of the above packages.
| | | |
| --- | --- | --- |
| Category | Price | Qty |
| Bottled Water | $2.50 | |
| Soda | $2.50 | |
| Evian Water | $5.00 | |
| Well Drinks | $6.00 | |
| Lattes | $5.00 | |
| Beers | $7.00 | |
| Frozen Drinks | $9.00 | |
| Wine | $10.00 | |
| Mixed Drinks | $8.00 | |
| Coffee Drinks | $10.00 | |
| Cocktails | $12.00 | |
Let's take a typical Sea Day. The chart below details the drinks we consumed. These are estimated costs based on the drinks we typically consumed in each category.
DB
Princess
Breakfast
1 Evian
$5.00
1 Evian
$5.00
1 Latte
$5.00
1 Latte
$5.00
Afternoon
Coffee Cocktail
$10.00
1 Latte
$5.00
Pre-Dinner
1 Beer
$7.00
1 Wine
$10.00
Dinner
2 Wines
$20.00
1 Martini
$12.00
Show
1 Cocktail
$8.00
1 Martini
$12.00
Aftershow
1 Martini
$12.00
1 Martini
$12.00
1 Evian
$5.00
Totals
8 Drinks
$67.00
8 Drinks
$66.00
So, without going too overboard, we averaged enough drinks to basically meet the costs of the Premium Beverage Package.
Running the Numbers
So far, we have sailed on two Celebrity cruises on which we had the Premium Beverage package. On our first 7-night cruise, we consumed a total of 141 drinks for a bar tab of $1,101. To purchase the package for two adults would have been $966. So, we saved $135, or roughly 12%.
On the second 10-night cruise, we ran up a total of $1,265 after throwing back 154 drinks. For this trip, purchasing the package would have run us $1,380. So, based on these calculations, we actually lost $115.
However, we did not pay for the drink package on either trip!
How to Get the Most from a Cruise Beverage Package in 2018
As we mentioned earlier, if you time things right, you will receive a free Classic Beverage Package with an oceanview or higher cabin. Then, you can either upgrade by paying the difference or find a travel agent offering a similar promotion.
For our Alaskan cruise, our preferred travel agent was offering a free upgrade to the Premium Beverage Package along with free prepaid gratuities.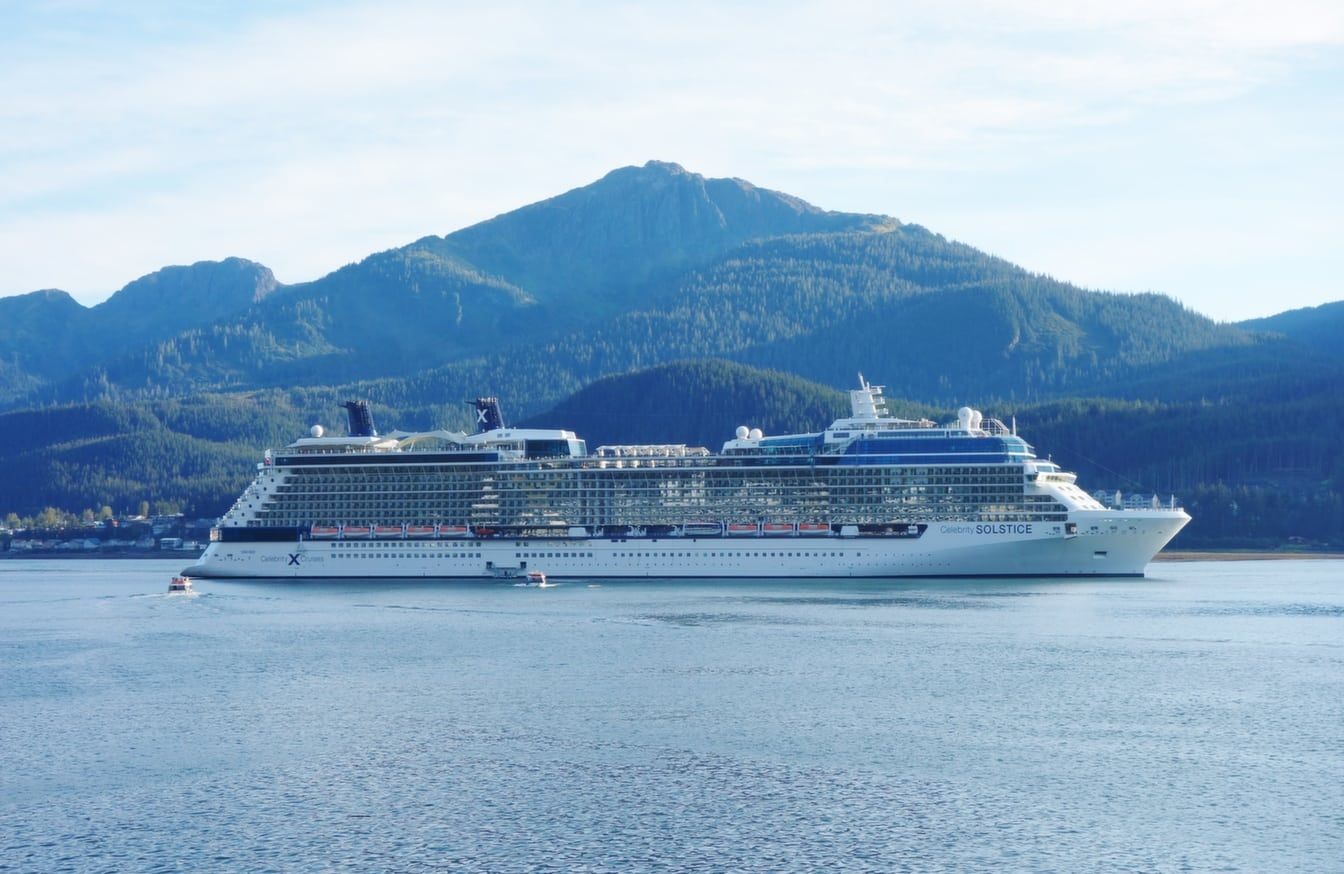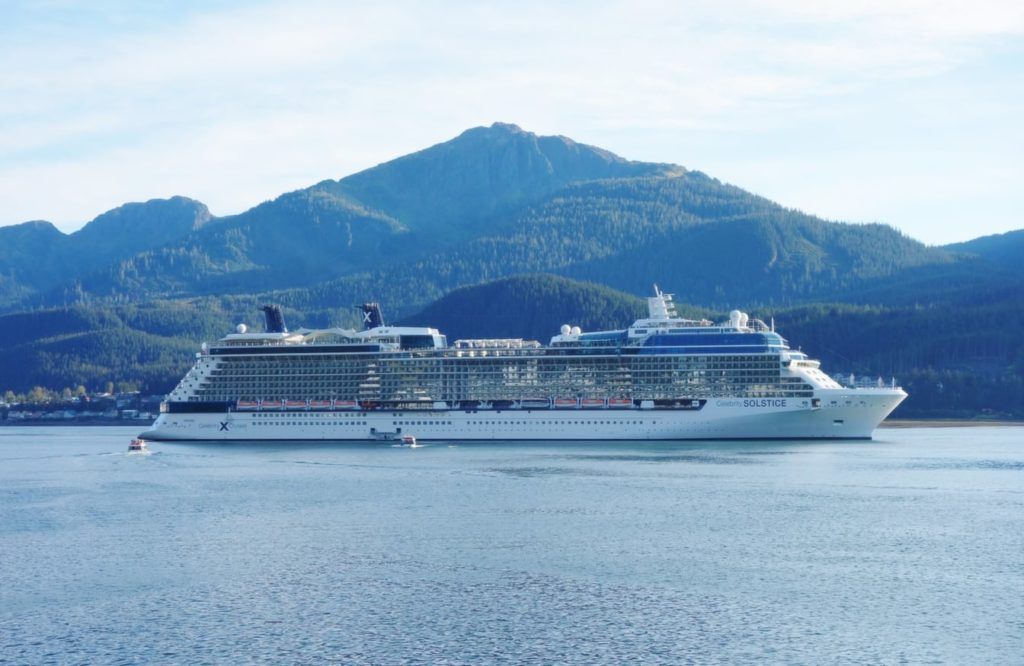 To be fair, this veranda cabin cost an extra $700 (in total) more than the inside cabin we would normally book. With those extra costs, we got the $168 in gratuities and the premium beverage package which was worth a total of $1101 (based on our consumption), which means we scored a savings of 40%.
For the second cruise on Celebrity Eclipse, we opted for the cruise line's Go Best promotion. This promotion is an upgrade of $900 for the two of us and gave us a total of $300 of onboard credit. In addition, we received free gratuities (totaling $270), free WiFi ($598) ,and upgrades from the Complimentary Classic Beverage Package to the Premium Beverage Package (a difference of $330.40).
For us, the internet and drink package were essential, so this plan worked out perfectly and saved us a considerable amount of money.
Would we utilize the beverage package again? Absolutely! Especially if we can combine the savings with cruise sales or travel agent deals. Even without those incentives, the Celebrity Cruises Beverage Packages are a good value to us for the ease of use and the peace of mind of not worrying about the bar tab at the end of the cruise.
Comments
Have you purchased a drink package on a cruise? Let us know your experiences with a beverage package. Good, bad, or a little tipsy, we want to know. Help your fellow cruisers make the right call when it comes to purchasing drinks while onboard.