Virgin Voyages Announces Name of Third Ship
In tandem with International Women's Day, Virgin Voyages just announced the name of its third ship. Resilient Lady will be the newest sister ship to Scarlet Lady and Valiant Lady.
Resilient Lady is a name that seems more fitting than ever given the events of the past year. She will be "a ship who represents so much more than we ever could have imagined". This new ship will reflect the strength of the past and the power of the future for the brand.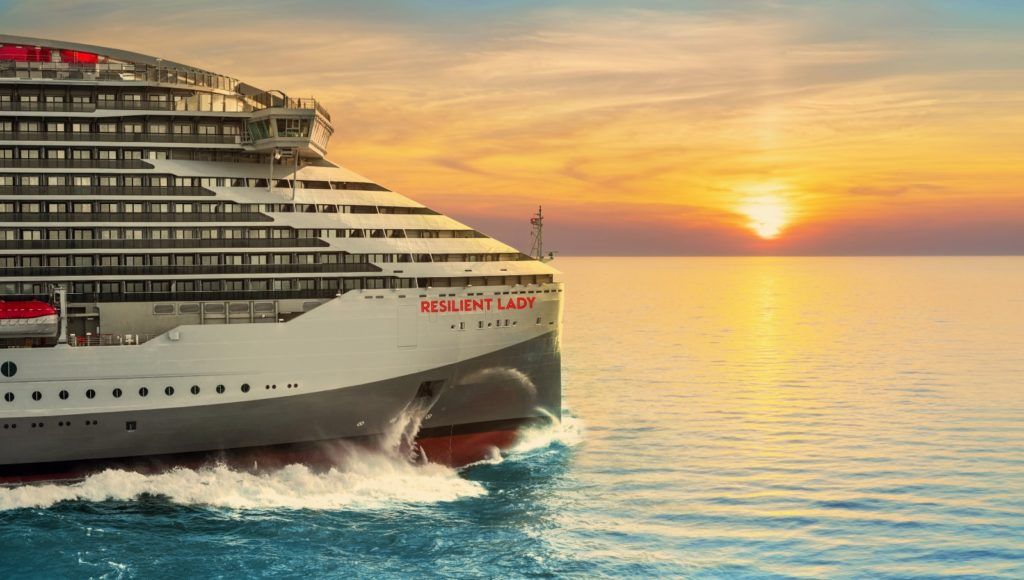 "While the year has been filled with adversity and adaptation for all of us, it's no secret that women have been challenged to rise up more than ever during the pandemic. From juggling motherhood with the newly minted title of at-home teacher to making sure things stay afloat at work, women around the world have endured and prevailed. And as the medical community faced the virus head-on, women made up 67% of the global healthcare workforce and 80% of all nurses. So it felt deeply important for us to honor and acknowledge the sacrifices, contributions, and resilience of the women in our lives."
Virgin Voyages third ship, Resilient Lady, will sail from the new home port of Piraeus (Athens), Greece. She will begin sailing in July 2022. The ship will offer two 7-night itineraries, which include island-hopping in the Adriatic, late-nights in Croatia, and overnights in Mykonos.
The Greek Island Glow itinerary features stops in Santorini, Rhodes, Chania (Souda), Crete, and an overnight in Mykonos. The Adriatic Sea & Greek Gems itinerary heads to Dubrovnik, Croatia (with a late-night stay); Kotor, Montenegro; and then onto the Greek Isles of Corfu and Argostoli.
These itineraries are now available to be booked for voyages in 2022.
"We know the time to travel is on the horizon, and Virgin Voyages is here so that we can keep dreaming of irresistible vacations ahead."
Comments
What do you think of the name of Virgin Voyages third ship? Are you planning to sail with this new cruise line when it is safe to do so? Drop us an anchor below to share your thoughts on this recent cruise news update.