Norwegian Cruise Line's brand new ship, Norwegian Prima, has just debuted! This 143,500 gross ton ship features several first in the industry and first for the brand amenities. Among these innovations is an elevated and centralized Haven. We have just returned from our second inaugural cruise on this beautiful ship where we got to spend a few days in this exclusive area. Now, we want to share Everything You Need to Know About The Haven on Norwegian Prima.
Everything You Need to Know About The Haven on Norwegian Prima
The Haven is an all-suite, exclusive area on Norwegian Cruise Line ships that is accessible only by keycard holders.
In recent years, this "ship within a ship" concept has become popular in the cruise industry as it provides the best of both worlds. Guests have access to all the amenities and attractions found on mega-ships of today. Yet, they also have an upscale place to retreat from the crowds.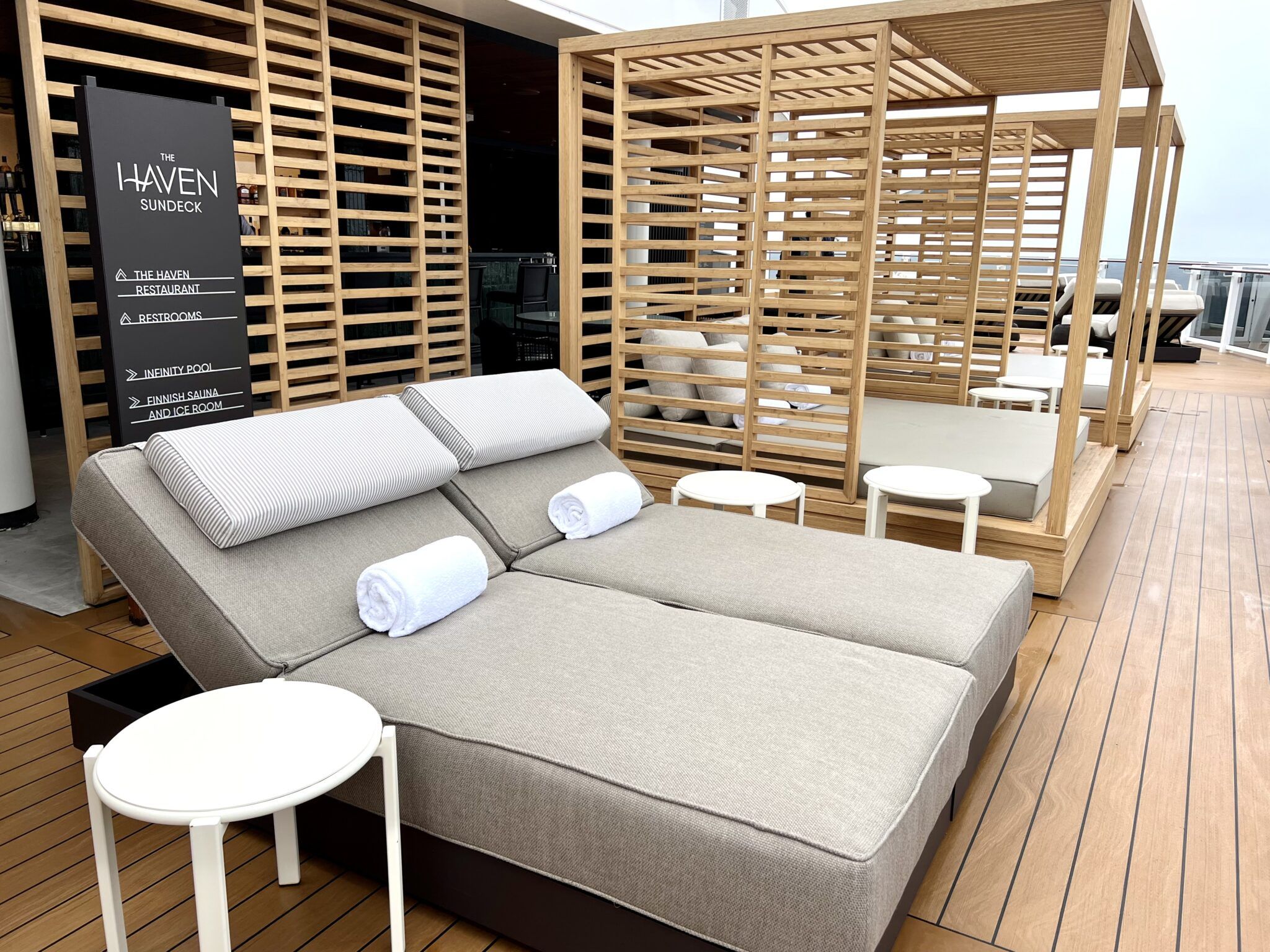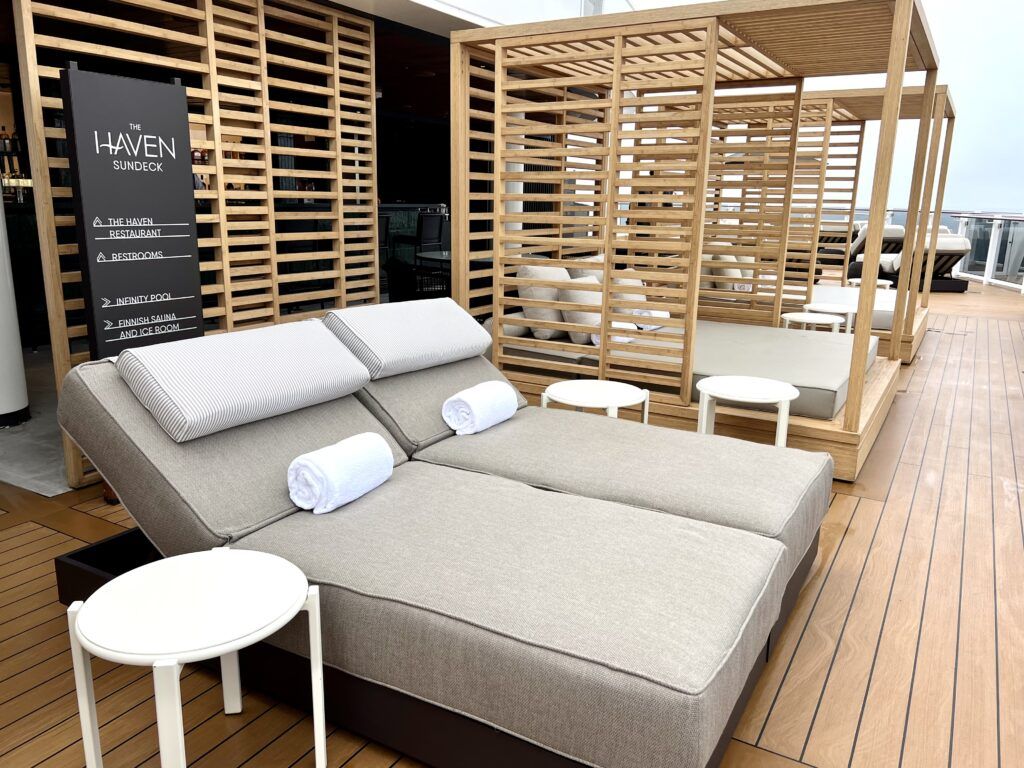 Guests receive the personalized and attentive service that they would expect on a luxury cruise line while staying in The Haven. And, they still get to enjoy as much, or as little, as they want of the onboard dining, entertainment, and attractions. The Haven can be a great option for multi-generational families.
On Norwegian Prima, NCL has taken its Haven concept even further to provide a bigger and better experience for guests.
On Prima, all Haven staterooms are located at the aft of the ship in a more centralized location to The Haven amenities on Deck 16. Further, guests can enter this area directly from the Haven bank of elevators at the aft of the ship. The downside is that you can ONLY access this area via these elevators, meaning you can not walk upstairs from your cabin to these Haven public spaces.
Now, not all Norwegian Prima suites are part of the Haven. So, you will want to review NCL's website to determine the differences between The Haven and Suite cabin categories. If you want the extra space and butler/concierge service, but not the price tag attached to the other exclusive Haven amenities, there are other suite options available.
EXCLUSIVE RATES: Book Your Norwegian Prima Cruise Now!
The Perks of Staying in The Haven on Norwegian Cruise Line
Besides providing luxury service and featuring exclusive spaces just for Haven guests, there are a number of additional perks of staying in The Haven on Norwegian Cruise Line.
First and foremost, The Haven on Norwegian Prima features the ship's most luxurious and well-appointed accommodations. Of course, even within this Haven category, there is great variety in the stateroom options. The options range from the Premier Owner's Suite with 2,100 square feet of space, to a 2-bedroom Family Villa, to the more "entry-level" Haven Penthouse at 368 square feet.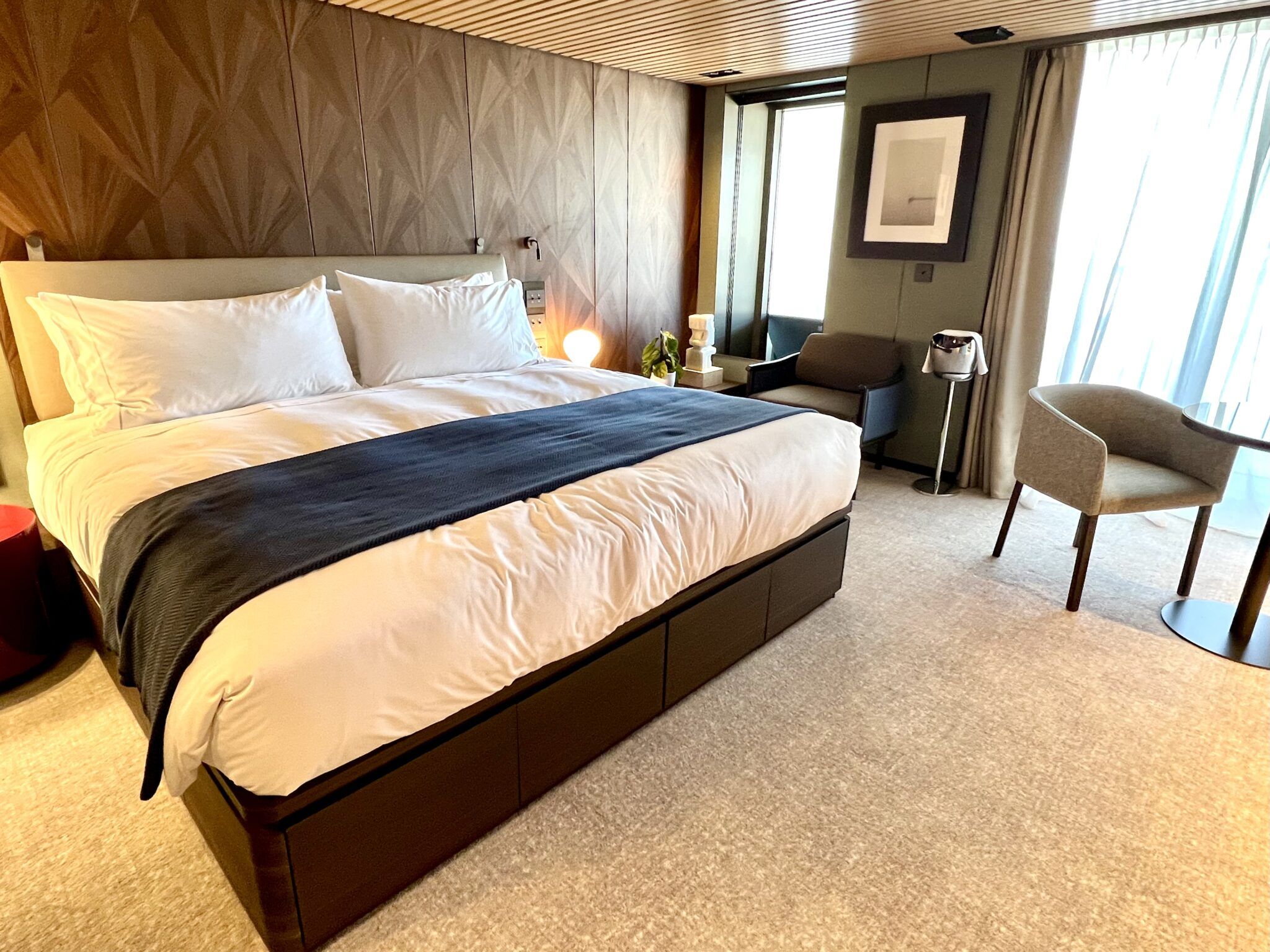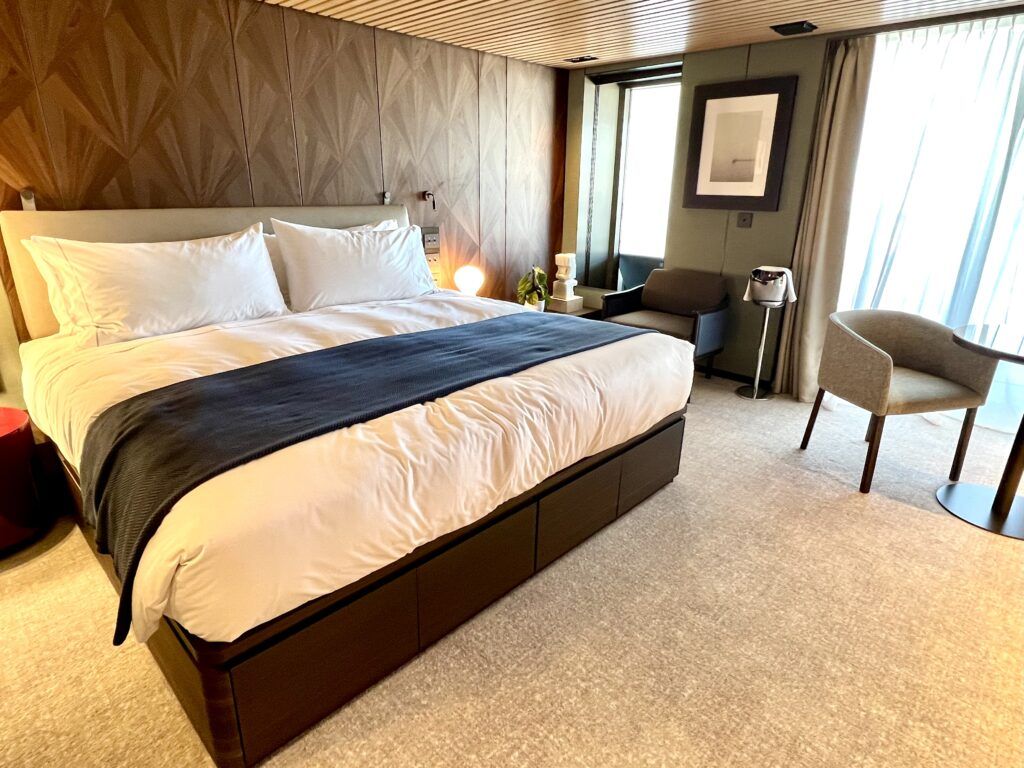 Guests staying in all categories of Haven suites have 24-hour butler service and concierge service. The butler is your personal host during the cruise vacation. From delivering any special requests, to keeping your cabin stocked with amenities and daily treats, to providing in-suite dining, your butler is there to ensure you are well-cared for during the cruise.
The concierge desk can help you book dining, entertainment reservations, shore excursions, and more.
However, the Haven experience starts even before you board the ship. All Haven guests have priority embarkation (and disembarkation). This means you have a dedicated area in the terminal with expedited check-in and a lounge with snacks while you wait to board the ship. Haven guests are also among the first to board the ship on embarkation day.
Additionally, Haven guests have priority when reserving restaurants and entertainment. They also have priority seating at shows and are invited to other exclusive events.
In terms of in-room amenities, there's a nespresso machine and luxury bath products. You will also notice upgraded linens, pillow-top mattresses, plush bathrobes and slippers, and oversized bath towels.
Further, room service is complimentary for Haven guests on Norwegian Cruise Line. Guests can even order off the Haven menu and have it delivered to the stateroom.
What's Included in The Haven on Norwegian Cruise Line
In addition to the above listed perks, there are other exclusive areas included in The Haven on Norwegian Cruise Line.
First, guests staying in The Haven on Norwegian Prima have their own exclusive restaurant. The Haven Restaurant serves breakfast, lunch, and dinner, along with afternoon tea. This offers guests an additional and complimentary dining option beyond the main dining rooms and the specialty restaurants.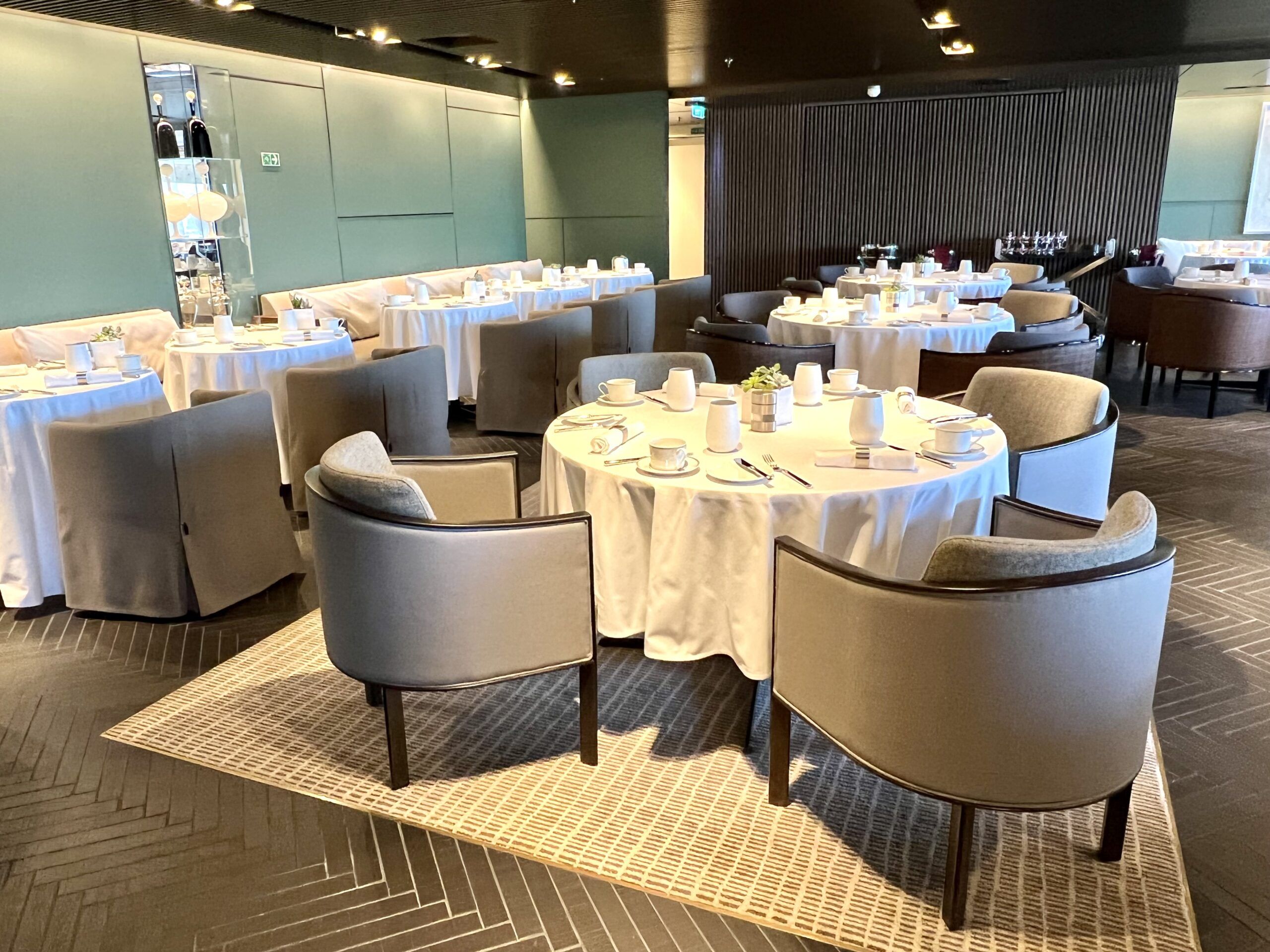 The Haven Restaurant features an exclusive menu only available to guests staying here. These menu items are certainly more upscale than what you will find in the main dining rooms on Norwegian Prima, with options like surf and turf. The Haven Restaurant menu is a fixed menu for the duration of the cruise.
The Haven Restaurant on Norwegian Prima even offers both indoor and outdoor seating. Now, you can enjoy an al fresco meal with ocean breezes.
There is also the Haven Lounge. This spacious seating area features floor to ceiling windows so you can always enjoy the view. Here, you can relax with a good book, catch up on some emails, or chat with newly made friends. This area is sectioned off into several more private spaces.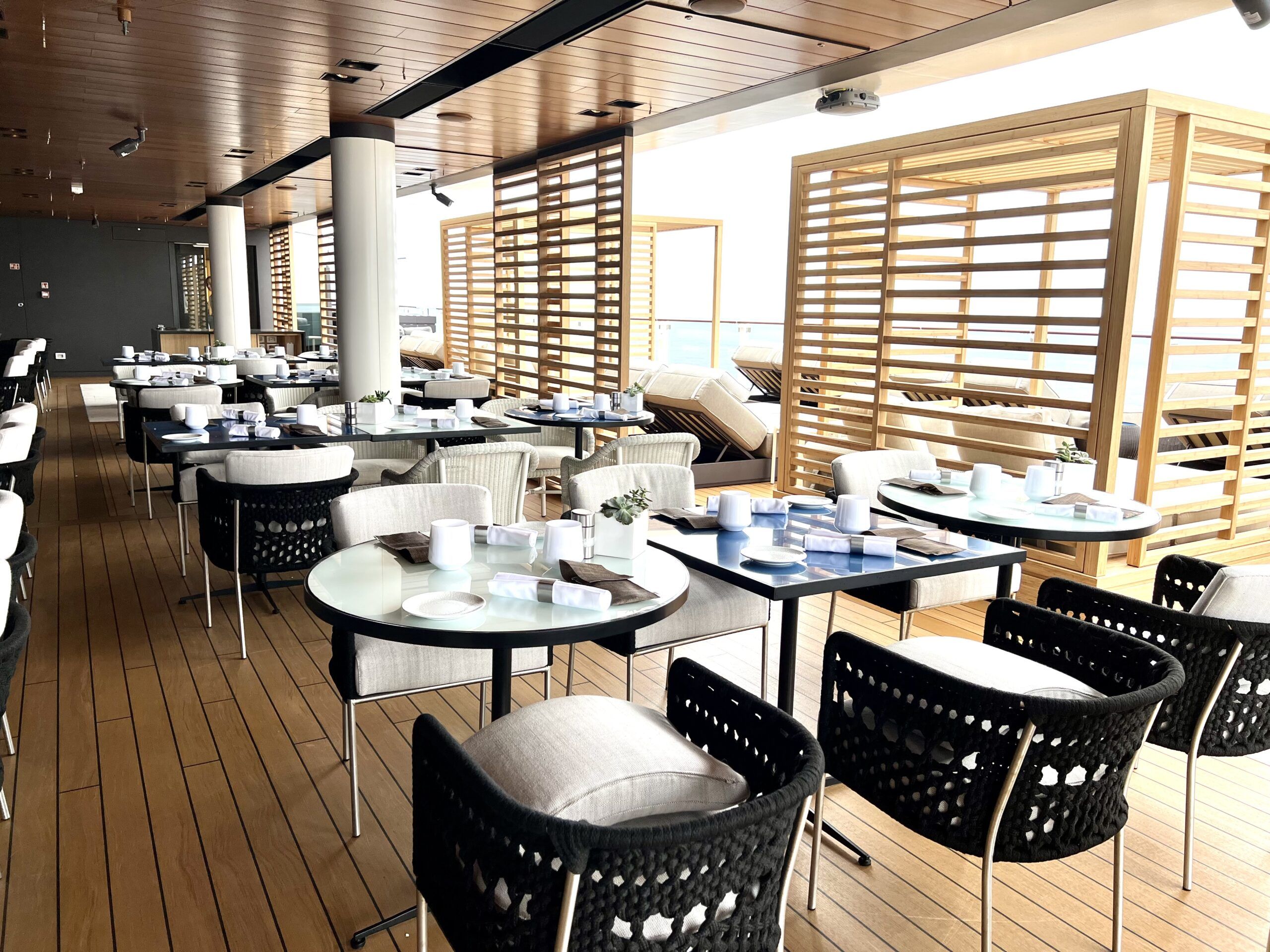 Of course, there is the Haven Bar as well. The indoor bar is considerably larger with plenty of seating. So, whether you are looking for a morning mimosa or a pre-dinner cocktail, you can pull up a seat at this bar. The bartenders are quick to learn your name and your drink orders.
Not to mention, The Haven on Norwegian Prima has a second outdoor bar. So, you won't ever have to leave the new sundeck if you don't want to.
Perhaps the most impressive space in The Haven on Norwegian Prima is the 2-story sundeck. The Haven Courtyard on Norwegian Prima has been transformed into an expansive Haven Sundeck. The Haven Sundeck offers some of the most coveted views on the ship.
This 2-level space boasts a private infinity pool overlooking the ship's wake. There are also plenty of padded loungers, daybeds, and cabanas lining this sundeck.
Not to mention, there are two hot tubs on the second level and spa amenities. Yes, that's right, you don't even have to visit the thermal suite as a private Finnish sauna and cold room are located on the Haven Sundeck.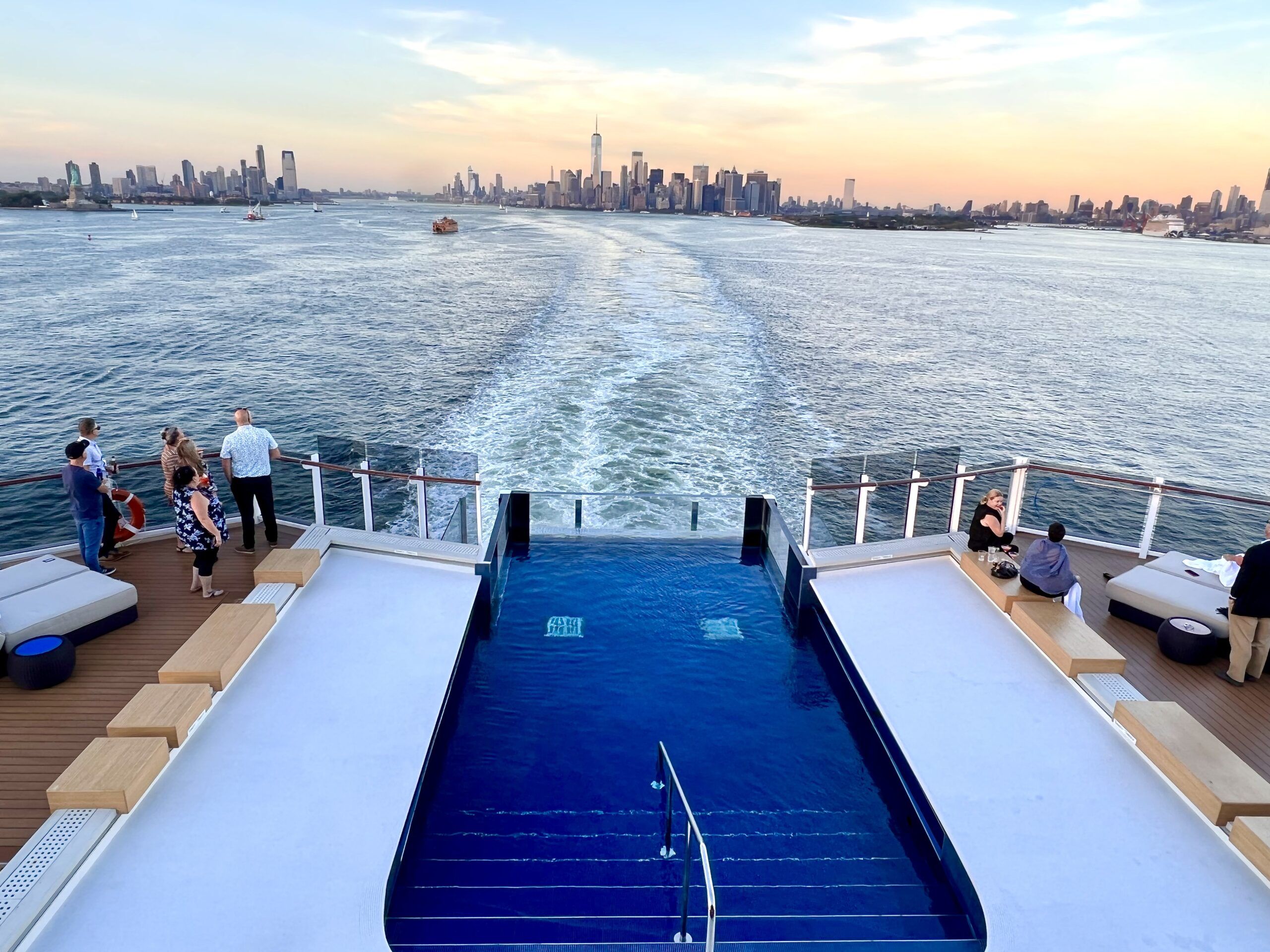 Now, it's important to note that not everything on the ship is included in The Haven on Norwegian Cruise Line. For instance, if you want access to Vibe Beach Club or the Mandara Spa, that will cost extra. There are no spa cabins in the Haven that include access to the thermal suite. Further, amenities like the Prima Speedway and the Galaxy Pavilion will still be an up-charge for Haven guests on Norwegian Prima.
Likewise, gratuity for your butler is not part of the standard ship gratuities ($20 per person, per day). Thus, you will want to account for additional tips for the Haven staff members that go above and beyond to provide you exceptional service during your cruise.
If you want to bring guests into The Haven on Norwegian Prima, you can do so on a case by case basis by speaking to your concierge. However, there will be an up-charge for your guests. We were told that this up-charge is $25 for breakfast and $45 for dinner.
How Much is The Haven on Norwegian Prima?
The Haven suites on Norwegian Prima do come at a premium price tag. When pricing out cabins on Norwegian Prima in a Haven Penthouse balcony versus a standard balcony cabin, the cost is 2.5 to 3x more.
The cost for a 7-day cruise in The Haven Penthouse is on average $4,500 or more per person. Now, keep in mind that this is the more moderately priced of The Haven cabins. More expansive accommodations will cost even more.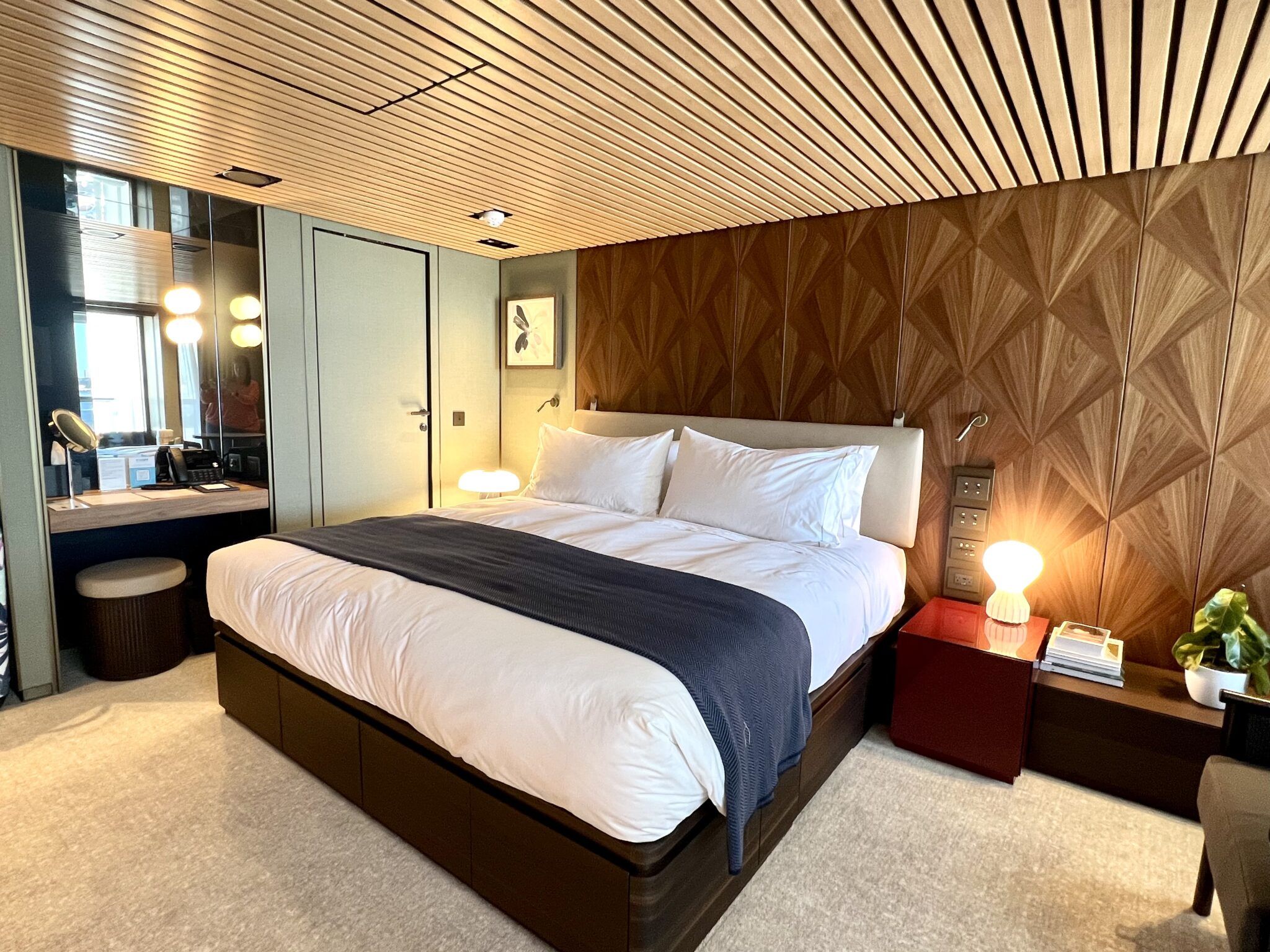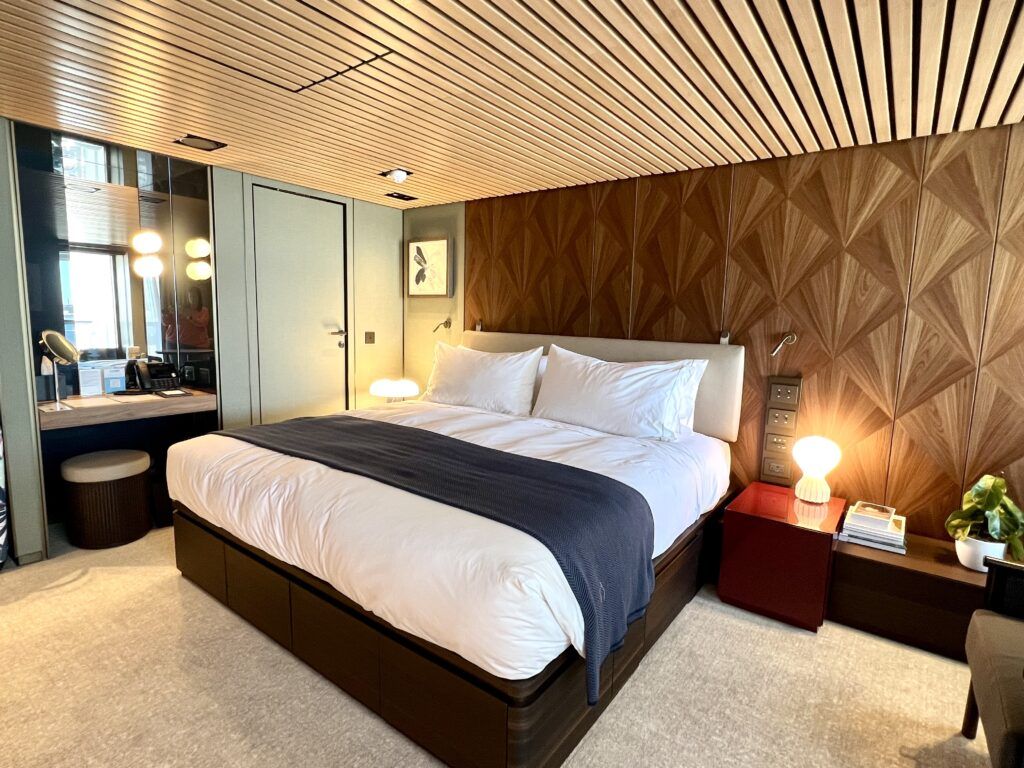 This pricing does include all perks from Norwegian Cruise Line's Free at Sea promotion. These perks include unlimited open bar, specialty dining, excursion credits, and WiFi. Depending on the current promotion it might also include airfare and discounts on 3rd and 4th guests.
While this sounds great, current promotions have also been offering all these perks to all stateroom categories. Thus, the value of The Haven does diminish a bit.
BOOK NOW: Score Deals on Norwegian Prima Haven Cabins
Is The Haven Worth It?
So, it comes down to asking whether The Haven is worth it or not for your cruise vacation. Of course, this is always a personal decision based on preferences and travel budget.
If you have the finances to upgrade, then staying in The Haven will certainly provide a more personalized and upscale cruise experience. The elevated accommodations and the luxurious sun deck in the Haven on Norwegian Prima are major reasons why we would consider upgrading.
There's also the upscale menu items in The Haven Restaurant and the priority seating at shows. This comes in handy for popular spots like Syd Norman's Pour House which is usually standing room only.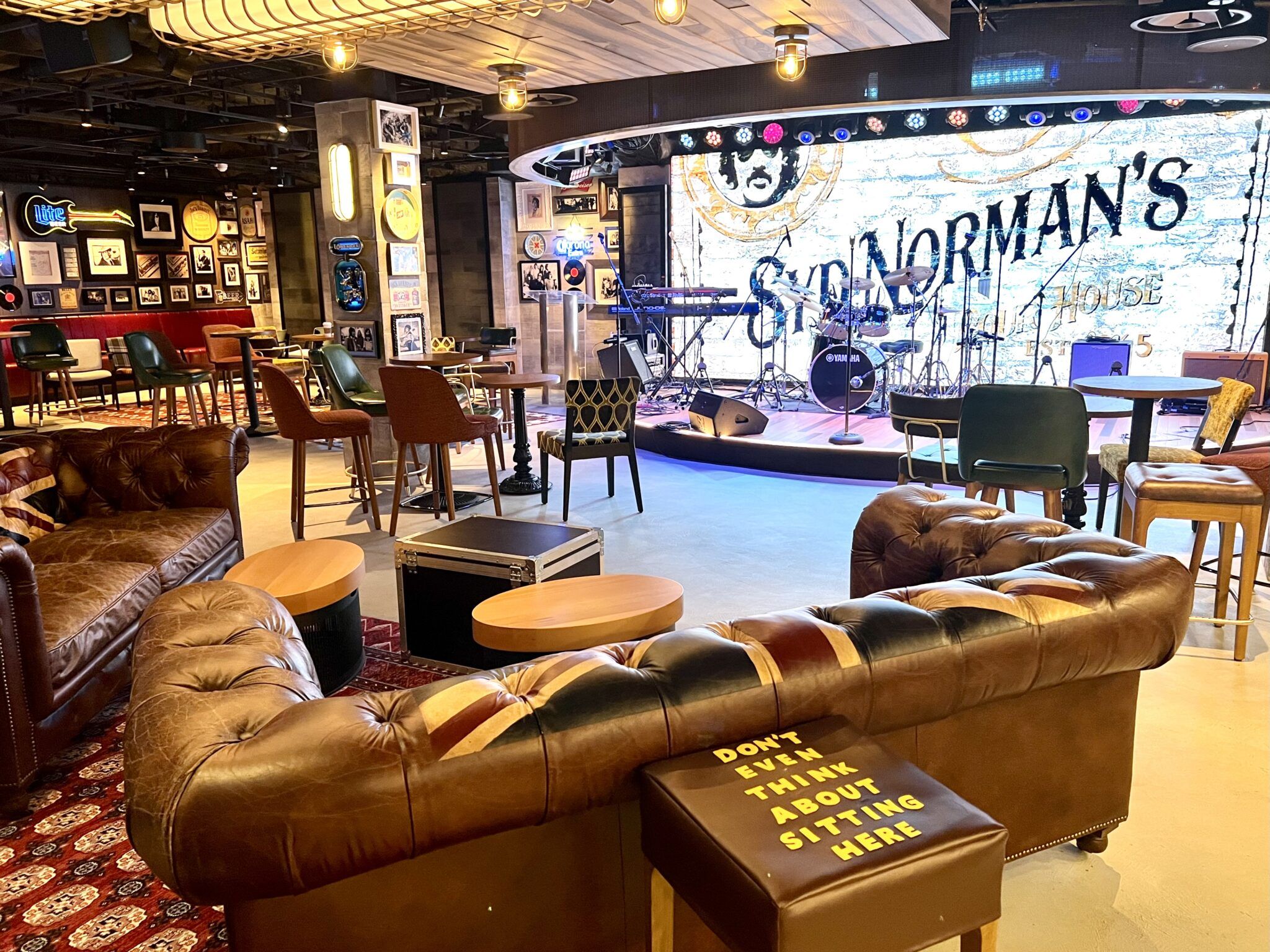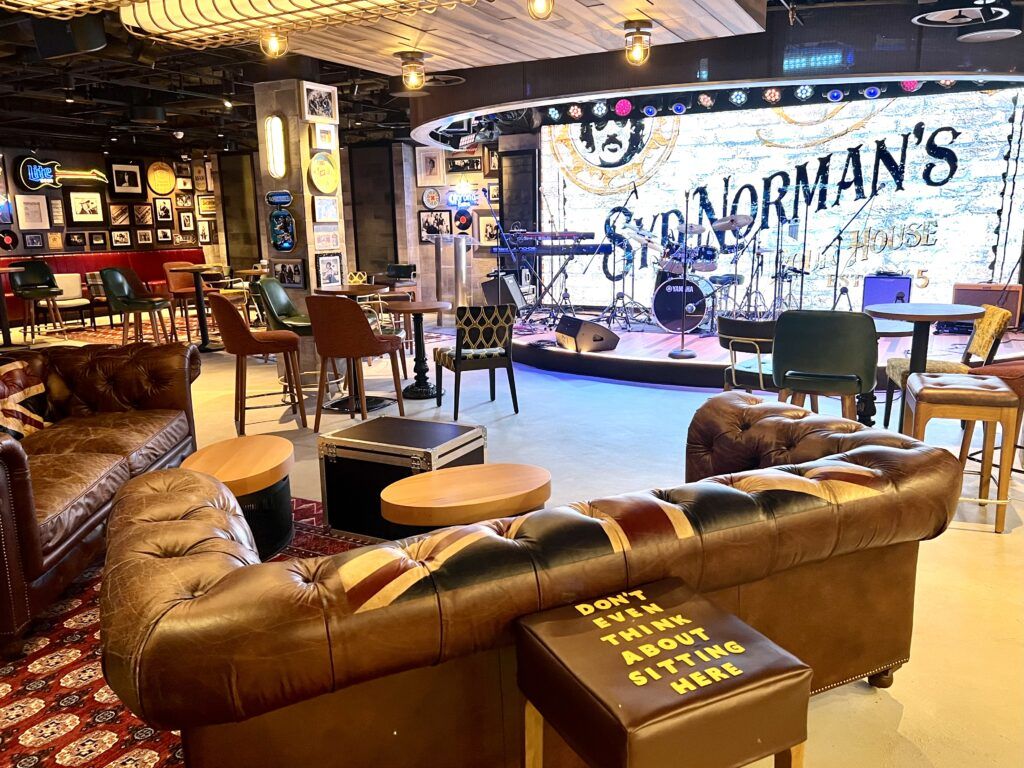 If you are cruising with a group or multi-generational family, we can see the Haven being a great option as well.
Many cruisers claim once you stay in The Haven, it's hard to go back to a regular stateroom. Since we have never stayed in The Haven on any other NCL ship, we can not comment on how The Haven on Norwegian Prima compares to others in the fleet.
Also, since this was a media sailing, we could not take full advantage of all the services available, like in-room dining.
Honestly though, with the current promotions for other stateroom categories, we find it hard to justify paying for these accommodations. As much as we loved the new sundeck, the extra cabin space, and the other exclusive perks and amenities, we also loved the rest of the ship. Thus, for the amount of time we spent in The Haven, the higher price point isn't worth it for us.
Now, if The Haven were given the new Free at Sea Plus perks, this might sweeten the incentive for us. With unlimited Starbucks, extra specialty dining, unlimited WiFi, and more, this could sway our opinions…just saying.
Comments
Did you find our guide to everything you need to know about the Haven on Norwegian Prima helpful? Have you stayed in The Haven on a Norwegian Cruise Line ship? Drop us an anchor below to share your experiences staying in this ship within a ship complex.