Scroll Down to Watch This Week's Cruise News Recap!
While the past several weeks have been rather inundated with major cruise updates, there was a slight break from the trend this week. Still, with ships setting sail in other regions of the world and new ship details being teased, there were a few developments to report. Catch up with all of the headlines with this week's Cruise News August 21st Edition.
Cruise News August 21st Edition
MSC Grandiosa Sets Sail
We received some much needed positive cruise news this week. MSC Cruises set sail on its first cruise since the suspension back in March. The cruise line's flagship MSC Grandiosa began sailing this past Sunday on a 7-night cruise.
Departing from Genoa, Italy, this Mediterranean cruise was the first to implement the new MSC Cruises Health and Safety Protocol. Enhanced boarding procedures at embarkation are part of this new plan. These new procedures include a temperature check, a medical health questionnaire, and an antigen COVID-19 swab test for all guests.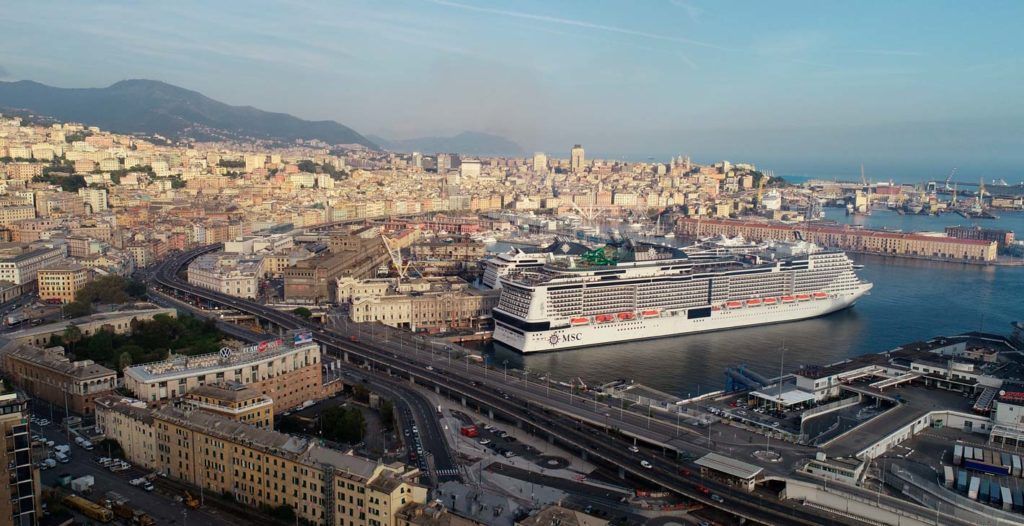 The cruise was only open to citizens from 26 European countries. Further, MSC Cruises had announced that this 4,500 passenger ship would be sailing at max 70% capacity for the time being. While the cruise has been well-received by most cruisers, this sailing did not go without any controversy.
MSC Cruises kicked-off an Italian family for not following the new health protocol. One of the new stipulations for cruisers is that guests can only go ashore on MSC Cruises sanctioned shore excursions. Reportedly, this family was on one of these tours at the first port of call. However, at some point, the family left the group to go off on their own. In line with the new procedures, MSC Cruises did not let these guests re-board the ship. Kudos to the cruise line for sticking to its policies!
MSC Seashore Float Out
MSC Cruises had quite a week.
With its current flag ship cruising the Mediterranean, the company hit another major milestone for its next vessel. Along with officials from Fincanteri ship yard, the line announced that its third Seaside ship, MSC Seashore, successfully completed its float out. This marks the first time a ship touches water and is a crucial step in the ship building process.
This vessel is expected to cruise the Mediterranean in summer of 2021. MSC Seashore then has plans to head to Miami, FL to offer Caribbean cruises starting next November. While the ship will have many of the features of its previous sisters, this new vessel will also have some unique features. Being over 50 feet longer than its predecessors, it will allow for even more space for improved passenger flow.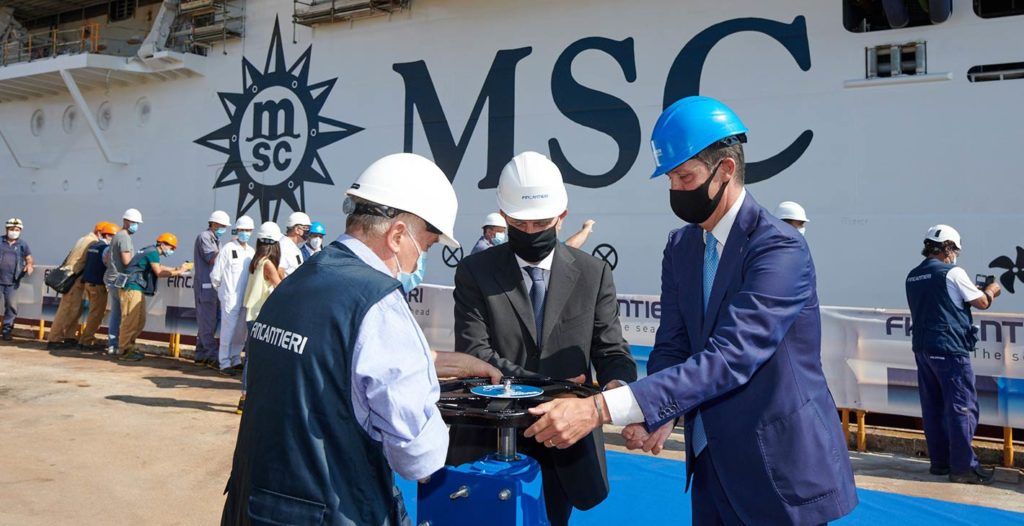 The ship will also be home to two new restaurants. In addition, the cruise line has relocated 5 specialty dining venues to the ship's open air promenade deck. MSC Cruises claims it is enhancing 65% of the ship to make the vessel distinct from MSC Seaside and MSC Seaview.
Some of these improvements include an enlarged outdoor aft pool, improved indoor pool, and a redesigned waterpark. There will be 20 distinct bars and lounges on the ship. Plus, the cruise line is enhancing the MSC Yacht Club with more cabins and greater guest-to-space ratios.
Carnival Cruise Line Teases Next Ship's Name
While Carnival Mardi Gras is set to sail next February, it appears that the cruise line has already started drawing attention to its sister ship.
Just the other day, Carnival began teasing out a series of social media posts revealing clues to the next ship's name. This campaign featured many Carnival Cruise Line partners. It all started with the Cat in Hat mailing out hints to special guests for this "un-boxing" event.
The clues came in the form of alphabet letters delivered to Carnival Cruise Line partners. Videos were featured showcasing the letter "I" delivered to celebrity Chef Rudi Sodamin. Later in the day, Kathie Lee Gifford un-boxed the letter "E". Then this morning, other guests like Vanna White, Shaq, Guy Fieri, and Emeril Lagasse revealed that the next Excel-class ship will be the C-E-L-E-B-R-A-T-I-O-N!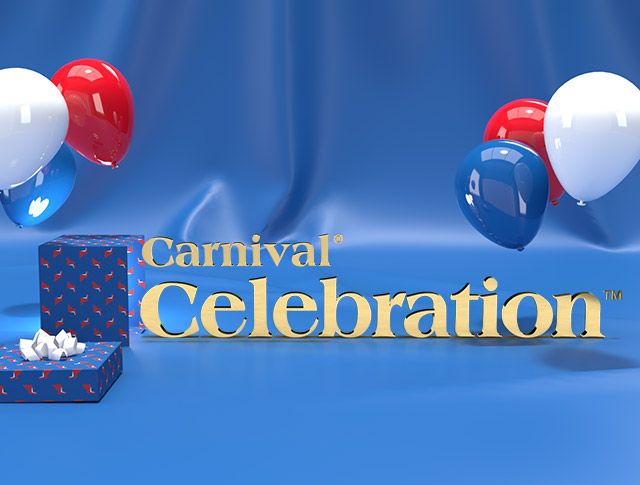 Little is known about this second Excel-class ship. However, we suspect that the ship will feature many of the same innovations as the namesake vessel. Among the new innovations is the first roller-coaster at sea, Bolt.
Still, we expect Carnival Celebration will have some new amenities and venues of its own to debut when it sets sail in 2022 to culminate Carnival's 50th Birthday Celebration! Celebration is set to sail from Miami, Florida in November 2022. Itineraries and bookings are scheduled to open in the coming months.
Empress of the Seas Back on the Chopping Block?
We reported a few weeks ago that rumors were swirling that Royal Caribbean was scrapping Empress of the Seas. Observers had noted the ship was sailing towards Malta where other ships in the Royal Caribbean Group had recently been scrapped. At the time, the corporation claimed that the ship was not being scrapped and was still part of the fleet.
The rumors then swirled back to life again this week, as global shipping news source, Trade Winds, reported the ship had been sold to an "undisclosed buyer". Citing "sources familiar with the matter", the article indicated that the sale has already been finalized. When pressed by our friends at the Royal Caribbean Blog, Royal Caribbean Group denied this claim. The cruise line continues to state that Empress is still part of its fleet.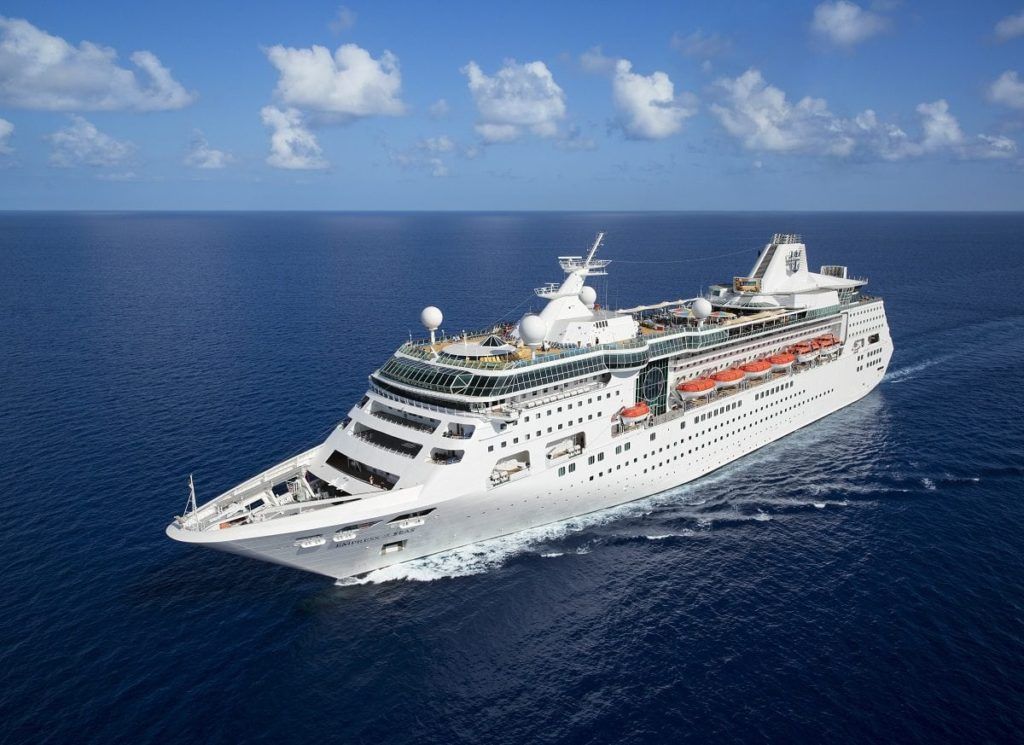 Still, with other cruise lines scrapping older ships, it is not a stretch that the cruise line would be getting rid of this older ship. The 30 year old ship was brought back to the fleet in 2016, mainly to offer now defunct Cuba cruises. With several newer, more modern vessels offering cruises in the Caribbean and Bahamas, Empress of the Seas is certainly one of the cruise line's vessels that we can see ending up on the chopping block.
Comments
Did we miss any other major developments this past week? Do you have any cruise updates to share? Drop us an anchor below with your cruise news for our August 21st Edition.