SCROLL DOWN TO WATCH OUR LATEST CRUISE NEWS UPDATE VIDEO!
Yet again, there were several updates to deployment schedules, ports of call, and the future of cruising this past week. We are here to help you stay up-to-date with all of the major cruise line and cruise ship updates. In this Cruise News July 24th Edition, we recap all of the announcements and updates from the world of cruising.
Cruise News July 24th Edition
Royal Caribbean Group Invents Digital Muster Drill
This morning, Royal Caribbean Group announced that it will replace its not-so-popular, yet important, muster drill with the new Muster 2.0. This new approach will re-imagine the traditional large group setting of a muster drill into a more personal approach that can be completed on each guest's smartphone or stateroom television. Passengers will be able to review the information before the ship sets sail at the time they wish.
After reviewing the information on an individual basis, passengers will complete the drill by visiting the meeting point where a crew member will verify that all steps have been completed and answer questions. All of these steps will need to be completed before the ship sets sail, as required by international maritime law.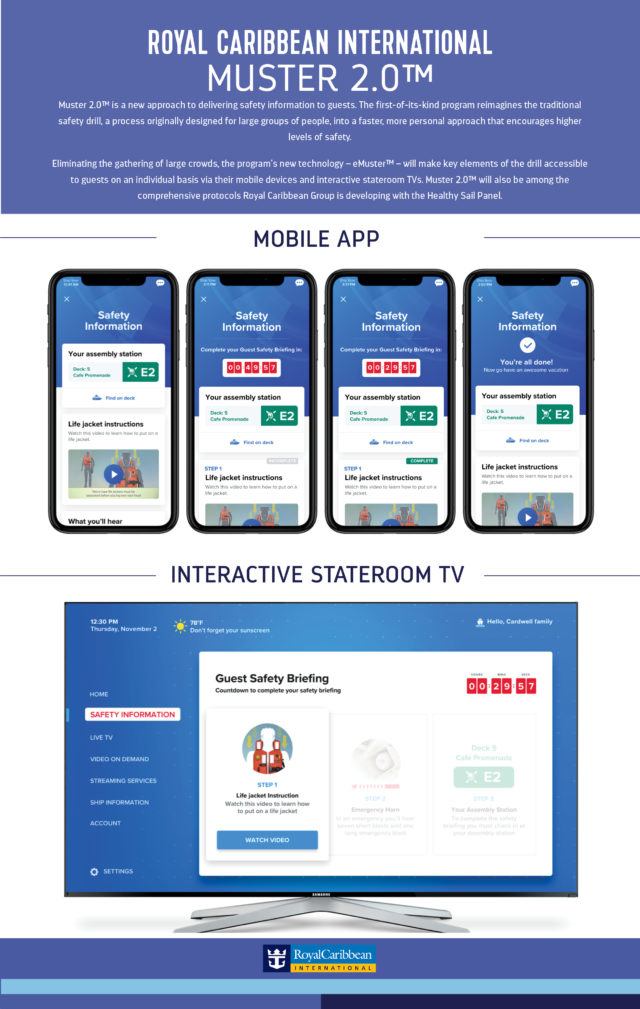 With more than a year of work and preparation behind it, Muster 2.0 is also an initiative that will be part of the Healthy Sail Panel that was recently launched in collaboration with Norwegian Cruise Line Holdings Ltd.
In addition to introducing the new process under its own brands, including Royal Caribbean International, Celebrity Cruises, and Azamara, Royal Caribbean Group is offering to license the patented technology to interested cruise companies. Patent licenses have already been granted to the company's joint venture, TUI Cruises GmbH, as well as Norwegian Cruise Line Holdings Ltd., the parent company of Norwegian Cruise Line, Oceania Cruises, and Regent Seven Seas Cruises.
So, that means gone are the days of waiting outside in the hot sun, while crowded among other guests, to complete this mandatory drill!
Carnival Cruise Line Sells Ships
While it had been speculated that Carnival Fantasy and Carnival Inspiration could be on the list of ships to be sold and/or scrapped, Carnival had not confirmed nor denied any of these reports. Last week, we reported that the two ships were moored in Curacao to unload heavy equipment and that Carnival Fantasy has left Curacao destined for Turkey, which is known for its ship scrapping business.
Yesterday, Carnival Cruise Line finally issued a statement acknowledging that Carnival Fantasy and Carnival Inspiration had been sold in an effort to reduce its overall capacity and focus on ships with upgraded features. Additionally, it was also reported that Carnival Fascination and Carnival Imagination will move to a long term lay-up status, with no specific timeline identified for a return to operation.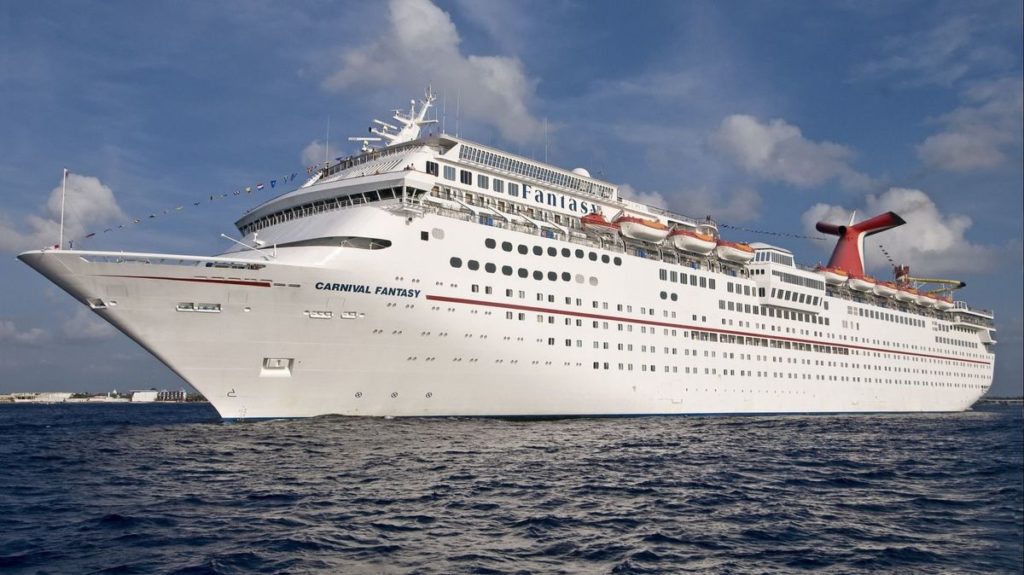 Carnival Cruise Line Announces New Ship Deployments
In conjunction with this announcement, Carnival Cruise Line also announced a slew of new deployments for other ships in its fleet. First and foremost, Carnival announced that the second Excel-class ship has been confirmed for a November 2022 delivery. This LNG-powered ship will be a sister ship to Mardi Gras and will showcase many of her features, including BOLT, the first roller coaster at sea. This new ship will sail from Miami, FL beginning in Fall 2022 as part of Carnival's 50th birthday celebration.
Carnival Sensation will relocate to a new homeport in Mobile, AL to take over itineraries previously assigned to Carnival Fantasy and Carnival Fascination. Further, Carnival Sunrise will move from Fort Lauderdale to Miami to assume the itineraries previously operated by Carnival Sensation. This move will provide a larger, upgraded ship for short itineraries. Carnival Fascination itineraries from San Juan and Barbados have been cancelled as the cruise line will focus its return to operations on other ports in the continental U.S.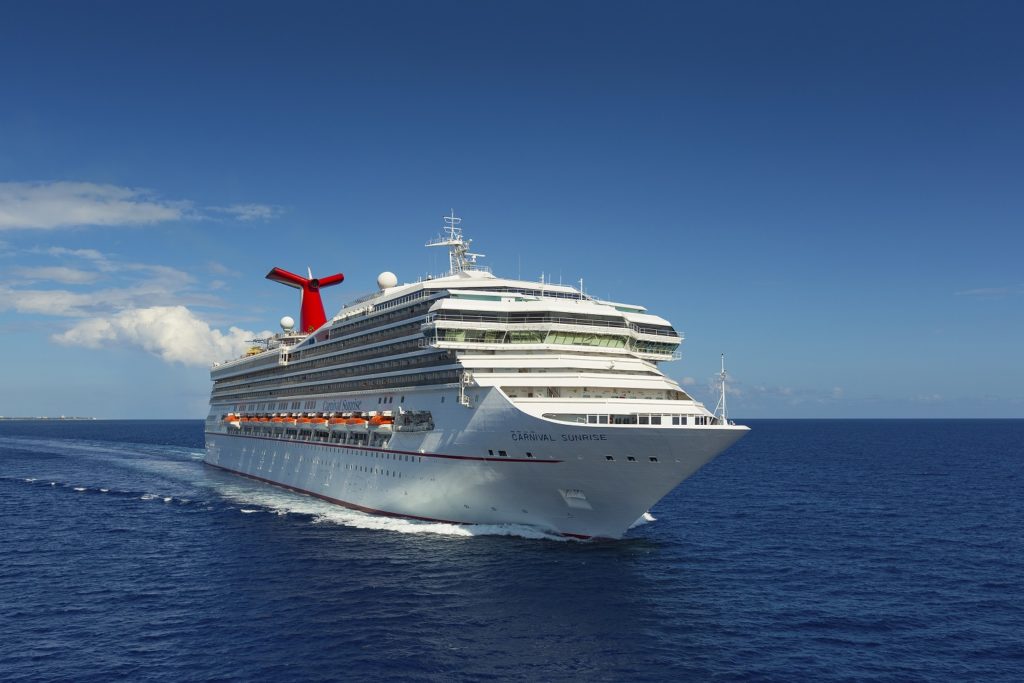 Carnival Imagination and Carnival Inspiration itineraries from Long Beach, CA have been cancelled through April 19, 2021. Carnival Panorama will continue to sail 7-day cruises from Long Beach, while Carnival Miracle will operate shorter itineraries from San Diego to Baja Mexico.
After its $200 million transformation, Carnival Radiance will homeport in Long Beach as of April 2021, where it will assume the short Baja Mexico itineraries of Carnival Imagination and Carnival Inspiration. Guests booked on Carnival Imagination and Carnival Inspiration after April 22, 2021 will be re-accommodated on Carnival Radiance.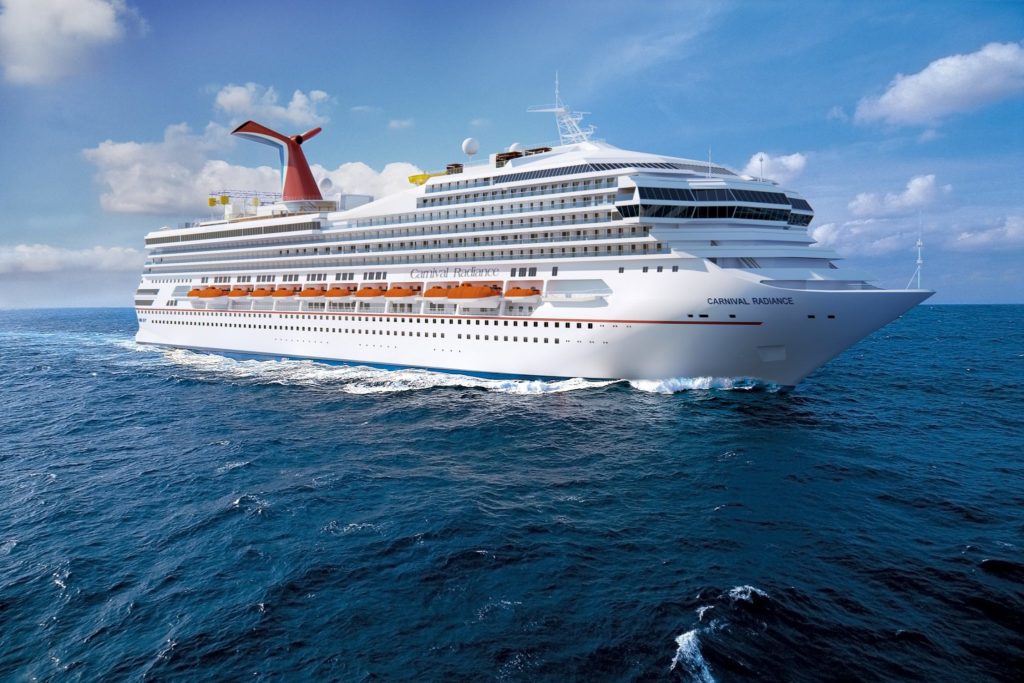 Lastly, Carnival Cruise Line has also further extended its pause in operations for Australia. This includes the cancellation of six cruises scheduled to operate between September 25th and October 29th, 2020.
Princess Cruises Further Delays
In a press release posted to its website this week, Princess Cruises revealed it was delaying several cruise deployments.
Firstly, the cruise line is cancelling all voyages on Majestic Princess, Regal Princess, Sapphire Princess, Sea Princess, and Sun Princess in Australia through October 31st, 2020. Travelers can still book sailings in and around Australia for November and December of this year.
Princess Cruises was one of the first cruise lines to announce that it was suspending cruise operations in response to the global pandemic earlier this year.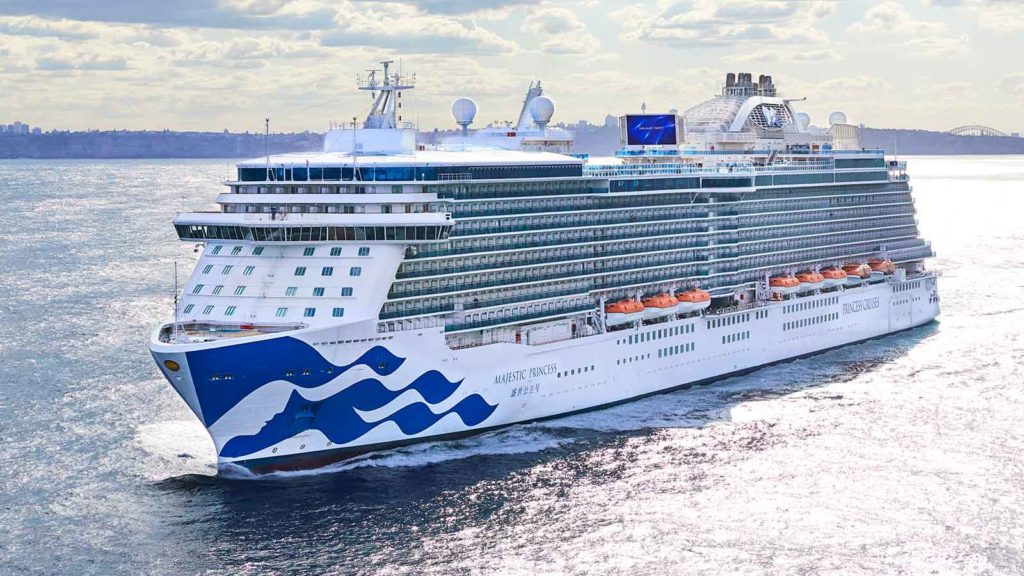 Now, the cruise line is the first to extend its pause in operations on remaining vessels beyond this fall. Princess revealed that it was canceling all cruises through December 15, 2020 sailing in Asia, the Caribbean, California Coast, Hawaii, Mexico, Panama Canal, South America & Antarctica, Japan, and Tahiti/South Pacific.
Cruisers impacted by these cancellations can receive a full refund by submitting a refund request by August 31st of this year. Or, the cruise line is offering 125% future cruise credit. For travelers with just a deposit on a cancelled trip, Princess Cruises will "Double the Deposit". This option provides travelers with a refundable credit for the money currently on deposit plus a matching non-refundable bonus credit of the same amount. These credits can be applied to a future voyage sailing through May 1, 2022.
Bahamas Bans Americans
For the past few weeks, we have been reporting on emerging requirements for travel, including proof of a negative COVID-19 test for visitors.
Among many of the destinations with this requirement is the Bahamas. Officially, the Bahamas opened up to travel starting on July 1st, with strict protocols, including facial coverings and social distancing guidelines.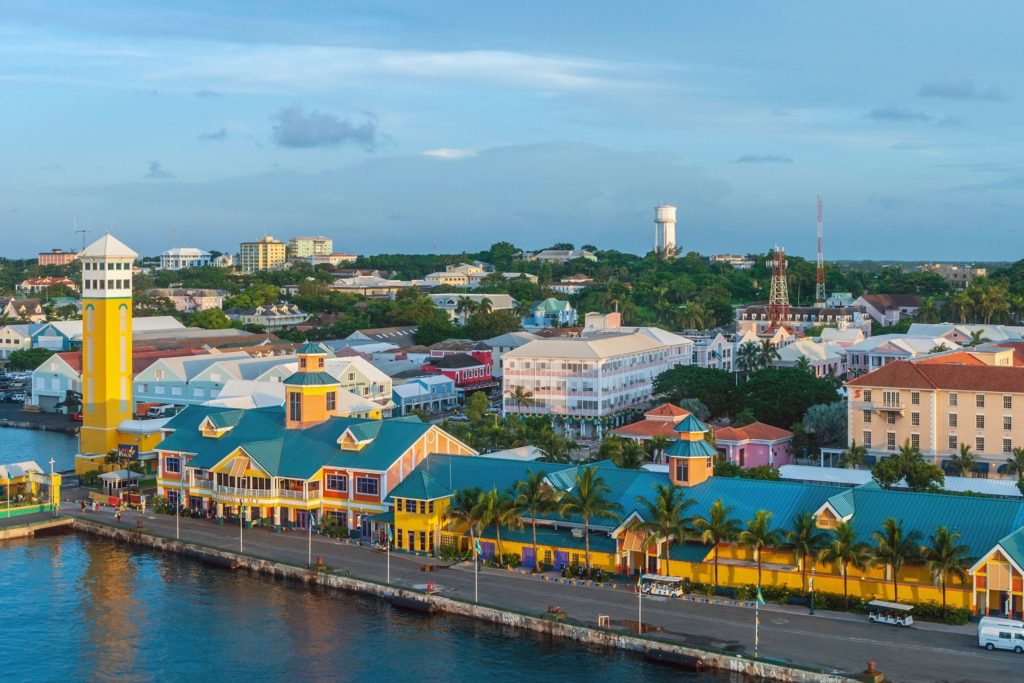 Well, it didn't take long for the Bahamas to reverse course on its allowance of visitors. This past week, the island nation decide to strengthen its health and safety protocols. Citing a "deterioration in conditions relative to COVID-19", Bahamas officially banned Americans arriving by commercial vessels and air starting on July 22nd. However, travelers from Canada, the United Kingdom, and the European Union were exempted from the emergency order.
The rising number of COVID-19 cases in the US was the main driver behind the Prime Minister's, Dr. Hubert Minnis, difficult decision to close the border to visitors from the Unites States. All flights on the island's carrier, Bahamasair, have been cancelled from South Florida until further notice.
Viking Announces 2021-2022 World Cruise
In some up-lifting cruise news this week, Viking announced plans for its upcoming 2021-2022 world cruise. This 136-day cruise will set sail on December 24, 2021 from Fort Lauderdale. The itinerary will include 7 countries and 56 ports, with overnight stays in 11 iconic cities. The itinerary will also include three new ports of call for Viking, including Phillip Island and Eden, Australia, as well as Yangon, Myanmar.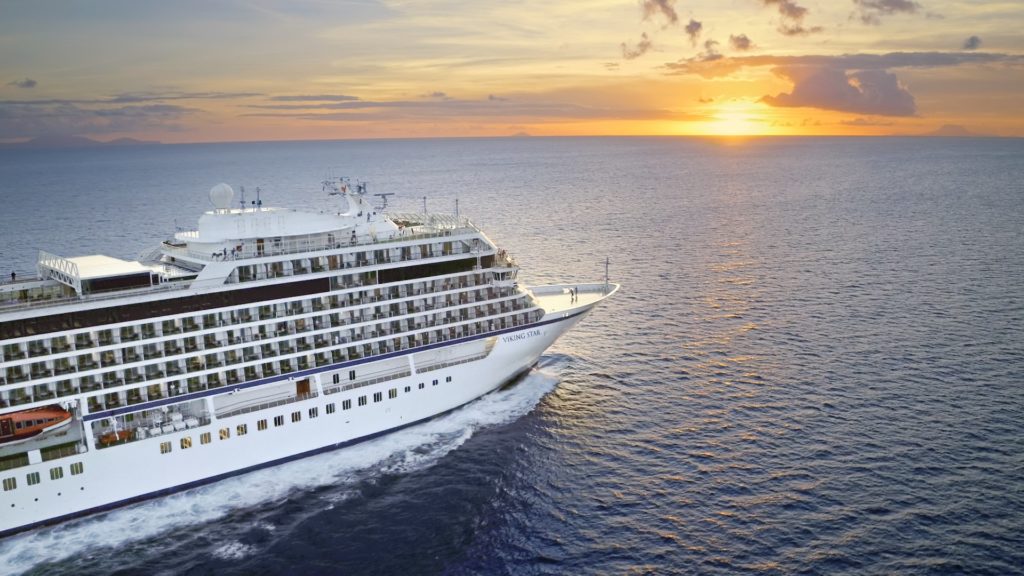 The 930-guest ocean ship, Viking Star, will sail this epic voyage. The itinerary will explore ports in Central America before transiting the Panama Canal to journey up the West Coast. The ship will then begin its Pacific crossing with stops in Hawaii, New Zealand, Australia, Asia, the Middle East, and the Mediterranean before concluding in London.
Guests may also choose a shorter, 119-day portion of the sailing, the 2022 Viking World Horizons itinerary, which departs from Los Angeles on January 10, 2022. Guests will also have the complimentary option to remain on board for three additional days and disembark in the ship's home port of Bergen, Norway.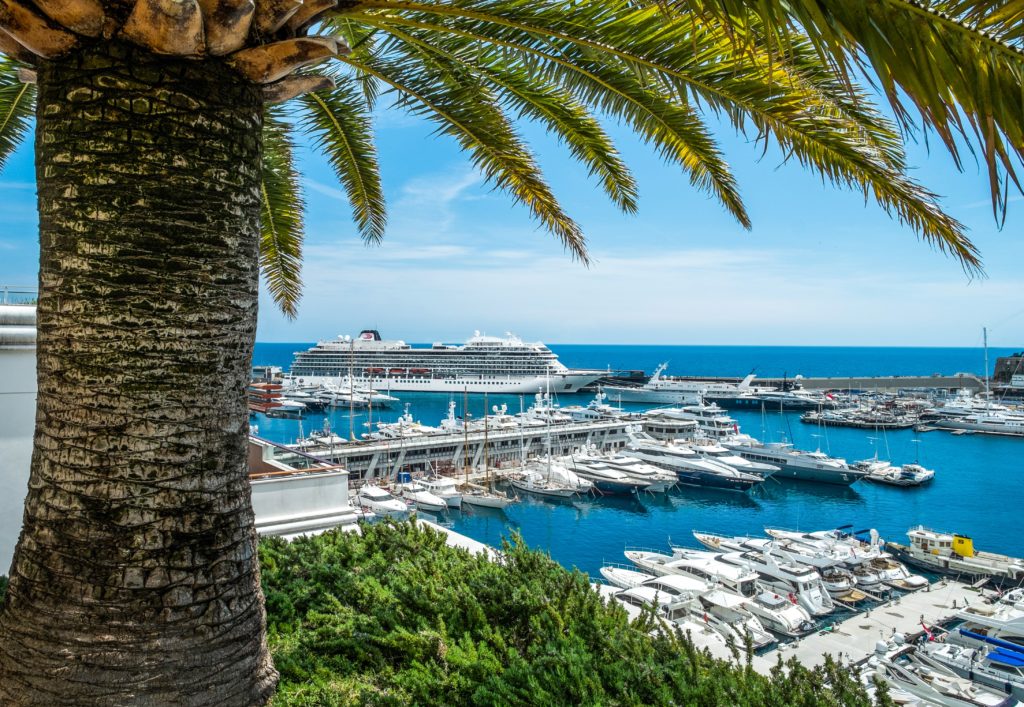 Pricing starts at $49,995 per person based on double-occupancy. This price include Business Class international air, transfers to and from the ship, all gratuities and service fees, complimentary visa services, the Silver Spirits Beverage Package, and free luggage shipping services for embarkation.
Guests who book before September 30, 2020 will receive an additional $2,000 per person in shore excursion credit for any optional land programs and $1,000 per person in shipboard credit which can be used towards optional tours, spa services, onboard shops, and/or beverages.
Cruise and Maritime Voyages Ceases Operation
The cruise industry has been hit hard by the global pandemic. Just last month, Pullmantur announced it was filing for bankruptcy protections under Spanish law.
Unfortunately, this past week, the pandemic claimed another cruise line. The privately owned Cruise and Maritime Voyages (CMV) cruise line announced that it was ceasing operations. The cruise line owned six ships and catered mostly to passengers from the United Kingdom. Government officials cited CMV last month for a number of infractions. Citations included missed employment wages and expired contracts.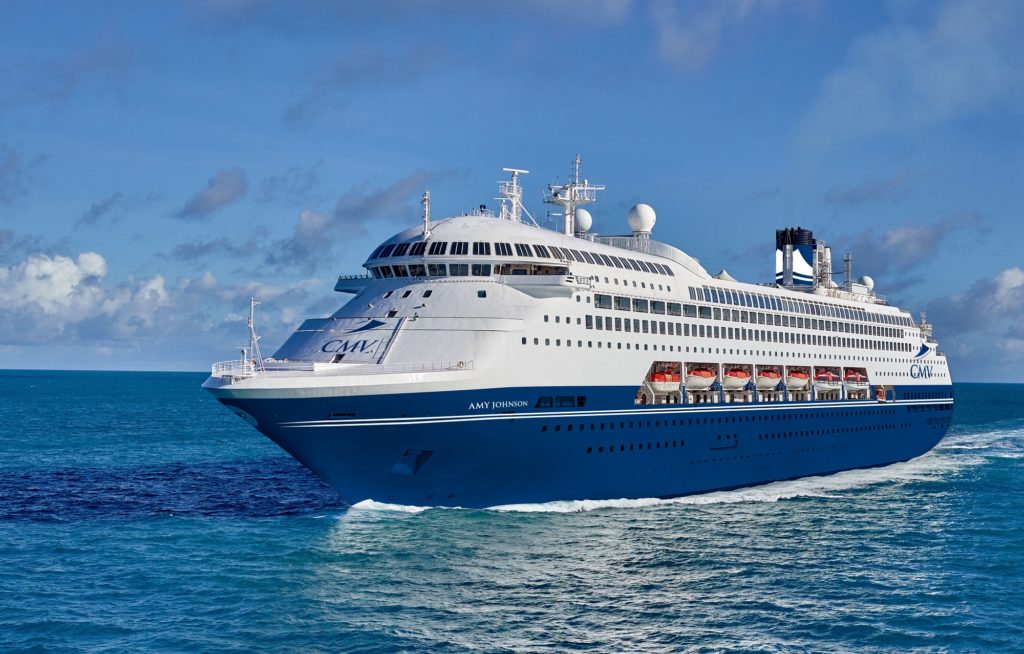 Several of the line's ships were former vessels from familiar cruise lines, including Carnival Cruise Line and Holland America Line.
In fact, the cruise line had plans to expand its fleet in 2021. It was in negotiations to acquire two P&O Australia ships next year. These two vessels were part of 13 cruise ships that Carnival Corporation announced were leaving the fleet. At this time, the fate of those two ships is unclear.
While CMV had one of its best years in 2019, it was unable to secure financing to combat the several months of no cruise operations due to the global health crisis. The cruise line has cancelled all future cruises.
Comments
What do you think of all the announcements in our Cruise News July 24th Edition? Did you suspect the further delays, deployment changes, and sale of ships? Drop us an anchor below to share any headlines from this past week that we may have missed.