The landscape of the Big Island in Hawaii is very diverse, ranging from volcanoes, mountainous terrain, beaches, rainforests, and everything in between. If you are taking a cruise to Hawaii, the itinerary is likely to include a stop at Hilo which is on the east side of the island as well as Kailua-Kona on the west coast of the island. Both ports of call offer a variety of options for exploring all the island has to offer. After a recent visit, we have put together our list of the Top Things to Do on the Big Island of Hawaii on a Cruise.
Top Things to Do on the Big Island of Hawaii on a Cruise
Visit Volcanoes National Park
When you think Hawaii, volcanoes are probably one of the first things that you picture. That is why a visit to Volcanoes National Park should be on the top of your list when visiting the Big Island of Hawaii. At this UNESCO World Heritage Site, you can see two of the world's most active volcanoes, as well as craters, steam vents, and sulfur banks.
You should start your trek at the Kilauea Visitor's Center. Here, you can view interactive exhibits, learn about the recent eruption and resultant dramatic changes in landscape, and interact with park rangers. Most cruise lines will offer different guided tours, but there are also several trails for self-guided explorations. If you are venturing out on your own, be sure to grab a map for current conditions, closures, etc.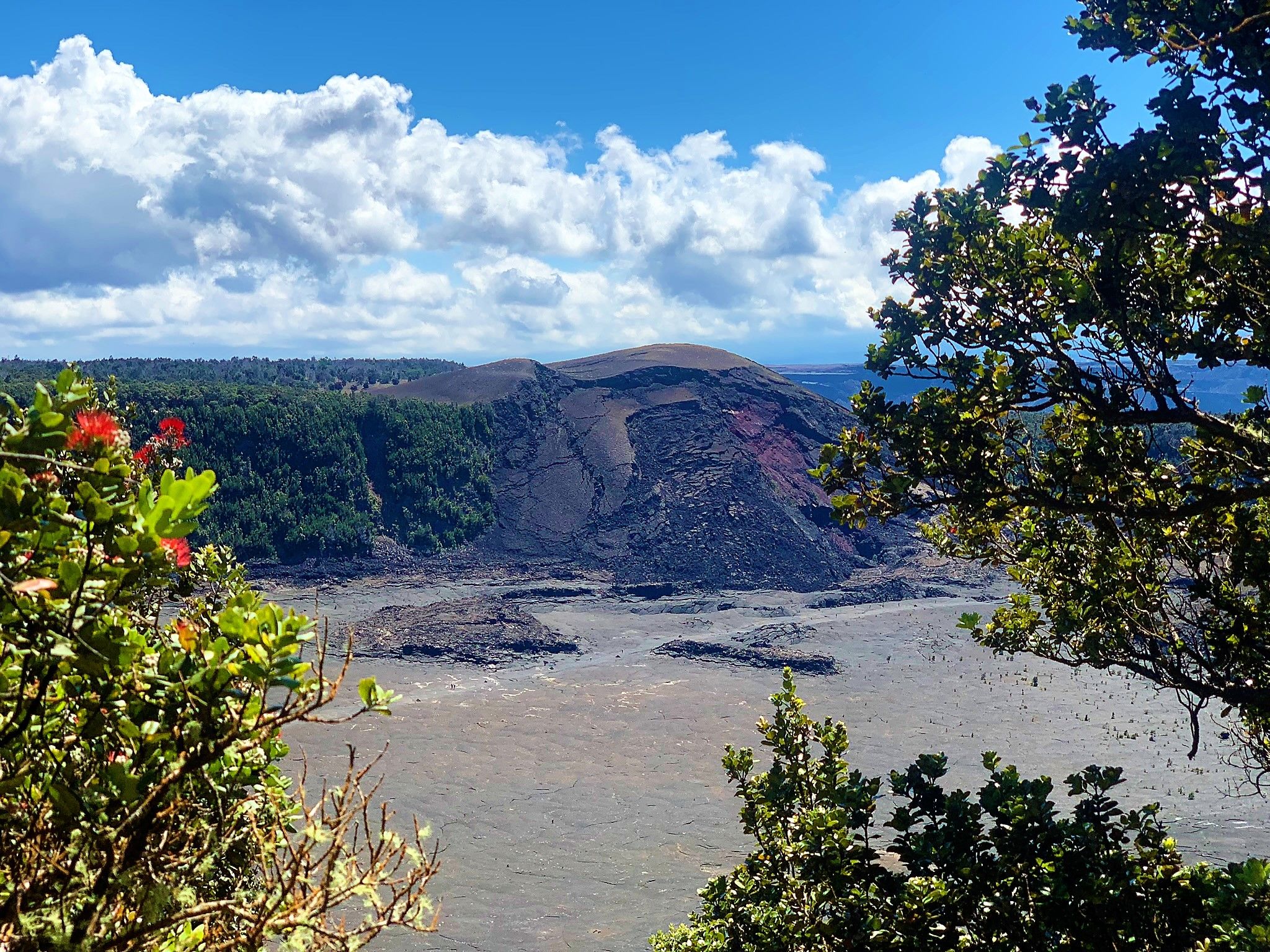 Along the Crater Rim Drive tour, you can score amazing views from the Kilauea Iki Overlook, where you can see Halema'uma'u and Mauna Loa in the distance. The Jaggar Museum and Thurston Lava Tube, two other previously popular stops in the park, remained closed during our visit last year. If you are up for a challenge, you can even take a 3-mile hike to visit the vast craters and caldera collapse that were created from the 2018 eruptions.
Get a Bird's Eye View with a Helicopter Flight
There is no better way to see the Big Island than with a helicopter flight. We booked the Big Island Spectacular flight ride during our visit to Hawaii and cannot say enough good things about this excursion. While it is a bit pricey, it is certainly an awe-inspiring experience.
With this tour, you will get an up-close view of the Kilauea volcano, learn about the 2018 eruption, and see some of the devastation caused by it. You will also fly over beaches, dramatic coastline, lush forests, and the deep valleys of the Kohala Mountains with cascading waterfalls during your 1.5 to 2 hour journey. During the flight, your pilot will provide narration and answer questions. Be sure to have your cameras ready as this is definitely a once in a lifetime opportunity.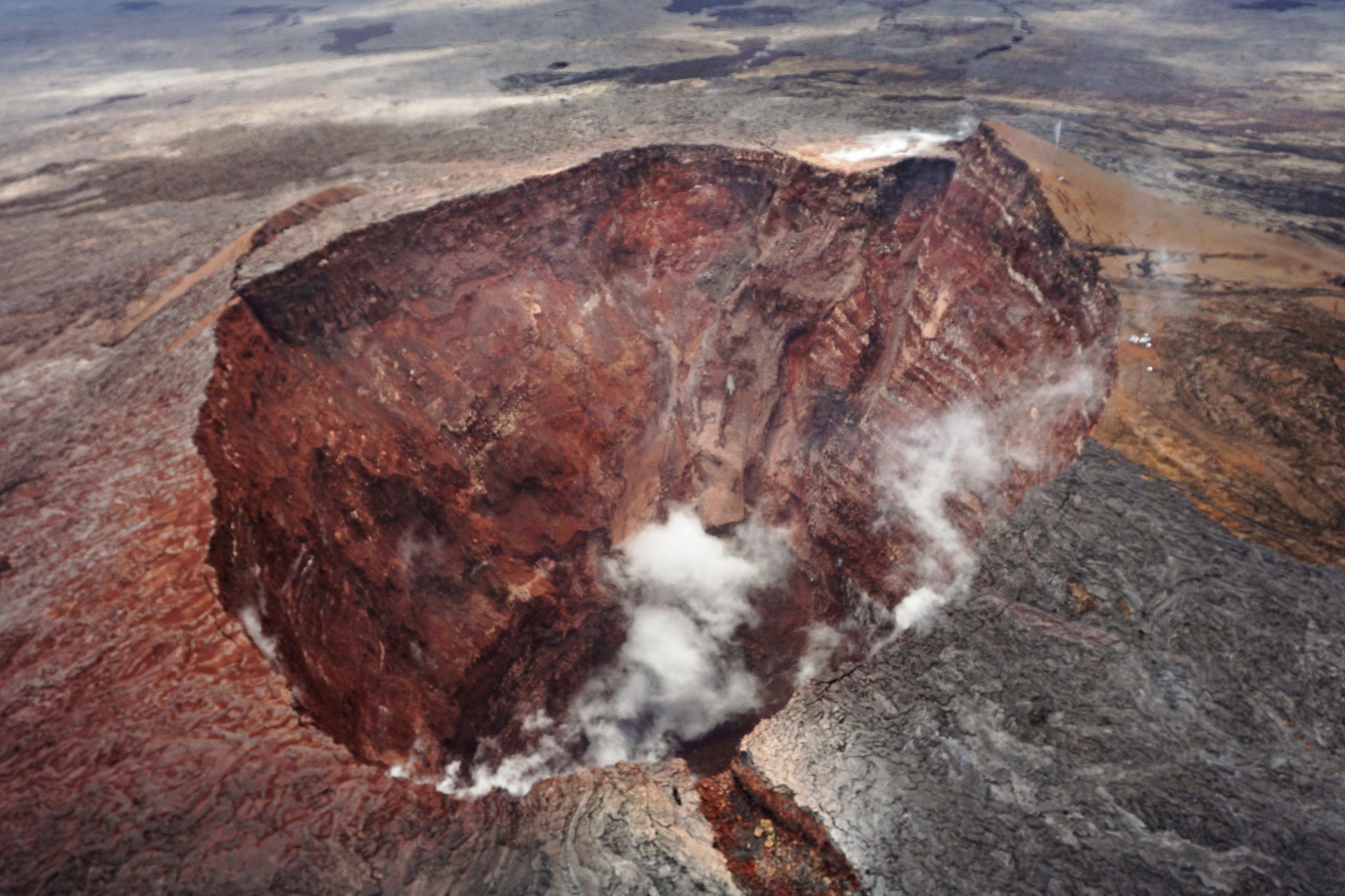 There are also shorter (and less expensive) helicopter tours available. The Circle of Fire is another popular option which focuses the 45 minutes of flight time over the Kilauea volcano. Whichever helicopter tour you choose, you are sure to agree that it ranks as one of the top things to do on the Big Island of Hawaii.
Reach New Heights at the Mauna Kea Summit
The dormant volcano, Mauna Kea, is the highest point in Hawaii. If you are looking for a bit of adventure during your visit to the Big Island, you should make the trek to the summit at 13,796 feet above sea level for some breathtaking views. You can also earn the bragging rights of visiting the only place in the Hawaiian Islands where it actually snows! Today, the mountain is the world's premier site for astronomy.
For your summit adventure, you will journey in a 4×4 vehicle along the lava landscapes slowly acclimating yourself to the altitude changes. Your first stop will be the Onizuka Visitor Center located at 9,000 feet. Then, continue the journey above the clouds to the summit for some amazing panoramic views, including Mauna Loa which is the largest volcano in Hawaii. You will also visit the Keck Observatory which contains two of the most valuable telescopes in the world.
Related Post: Celebrity Solstice Hawaiian Cruise Review
Go Chasing Waterfalls
Among all the beautiful photos that you've see of Hawaii, you've probably also seen many spectacular waterfalls. Two of the most popular waterfalls on the Big Island are Rainbow Falls and Akaka Falls.
Rainbow Falls is conveniently located in Wailuku State Park in the town of Hilo. This waterfall cascades 80 feet into a natural lava rock pool. While only a modest height, this fall is known for the rainbows that are cast in its mist. Legend states that the goddess of the moon, Hina, lives in the lava cave behind the falls.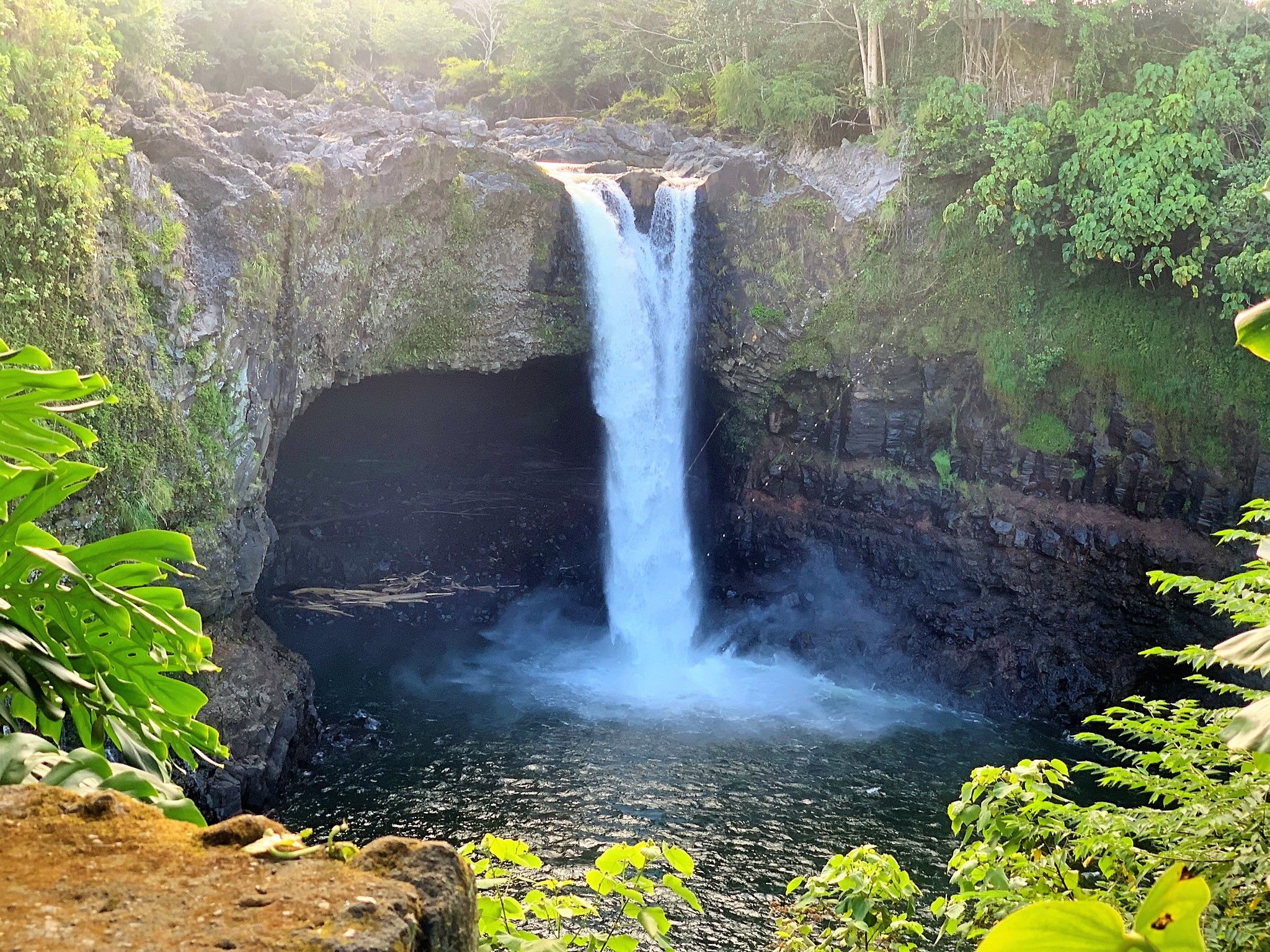 The larger of the falls is Akaka Falls which is located north of Hilo in Akaka Falls State Park. A short hike will take you through the rainforest to admire the stunning 442-foot waterfall plunging into the gorge below. You can also catch a glimpse of the Kahuna Falls from the park.
Go Nuts for Macademia
The Mauna Loa Macadamia Nut Factory and Visitor Center is a popular stop on many island tours from Hilo. The company is the largest producer on the Big Island harvesting some 35 million pounds of macadamia nuts each year. On your tour, you will drive through a 3-mile stretch of nut orchards on your way to the visitor center. While here, you can witness the stages of growing, harvesting, processing, and packaging. You can also explore the gift shop to enjoy some free samples and purchase a tasty souvenir of your visit to the island. If you are on the Kona coast, you can visit the Hamakua Macadamia Nut Company for a similar experience.
Explore the Flora
With such fertile volcanic soil, there are plenty of beautiful gardens to be explored on the Big Island. Liliuokalani Park and Garden in Hilo is one of the largest ornamental Japanese gardens outside of Japan. While the Hawaiian Tropical Botanical Garden has more than 2,000 different plant species to discover, and Nani Mau Gardens does not disappoint either with its own various species of tropical flora.
If you love flowers, you will want to visit the Akatsuka Orchid Garden to see why Hilo is considered the "flower capital of the world". This retailer has over 500 blooms on display including a $20,000 orchid!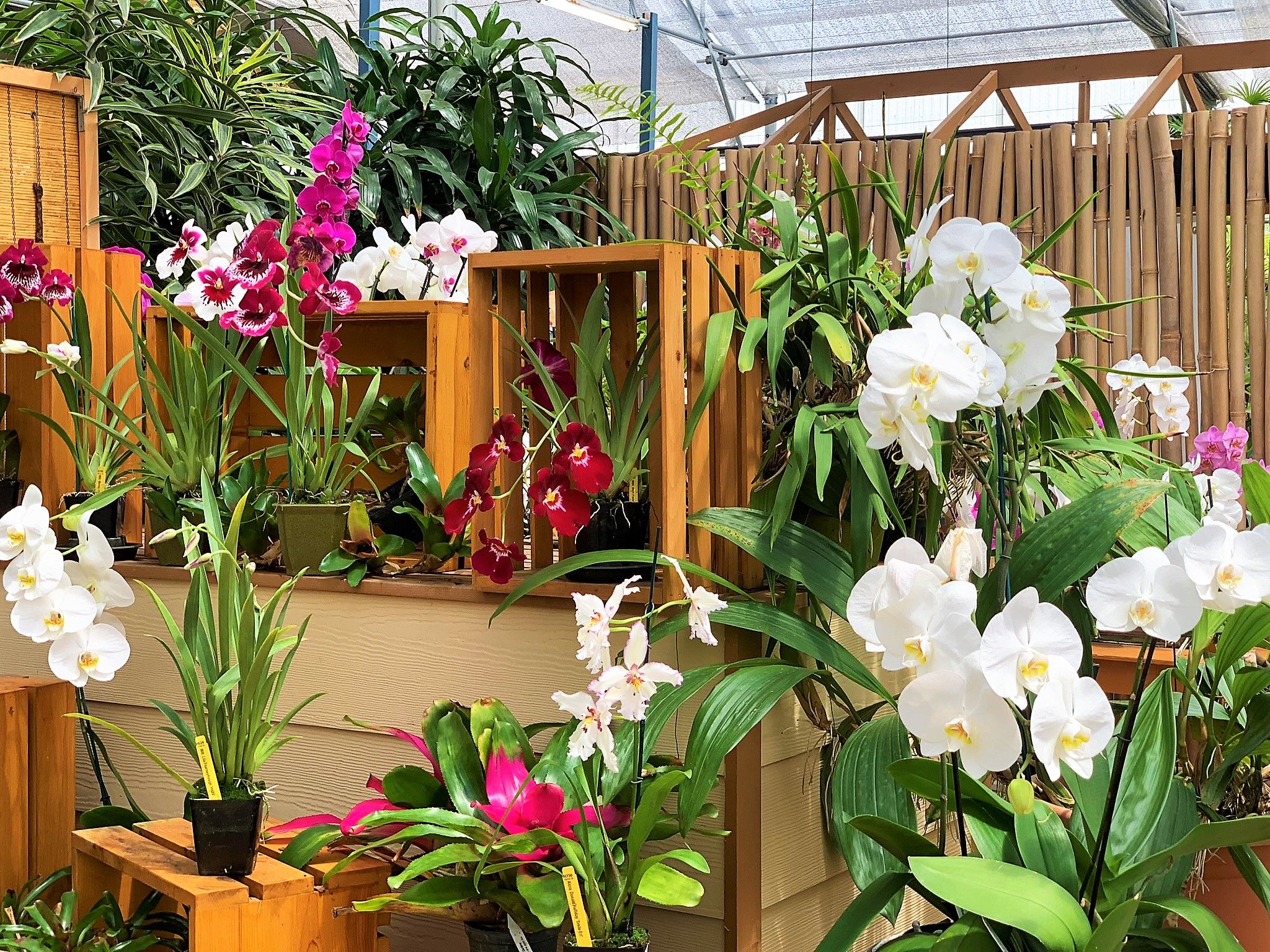 Pana'ewa Rainforest Gardens & Zoo is considered the only rainforest botanical garden and zoo in the United States. It showcases animals from rainforest climates as well as several varietals of palms, orchids, and bamboo.
From Kona, you will want to visit the Cloud Forest. This dense forest and botanical garden is located 3,000 feet above sea level on the slopes of a dormant volcano, Hualalai. You can stroll beneath the evergreen canopy while you learn about this endangered ecosystem.
Visit a Black Sand Beach
You can't go to Hawaii and not step foot on a black sand beach. If you are searching for one of the best-known black sand beaches in the world, look no further than Punalu'u which is located south of Hilo. You can admire the beauty of the rugged coast, walk the shoreline, or check out the Hawaiian turtles while here.
Richardson Ocean Park is the closest black sand beach to Hilo. As the water tends to be calmer here, it is also a good place for snorkeling on the east side of the island. This protected area is a marine sanctuary with seals and green sea turtles frequenting the area.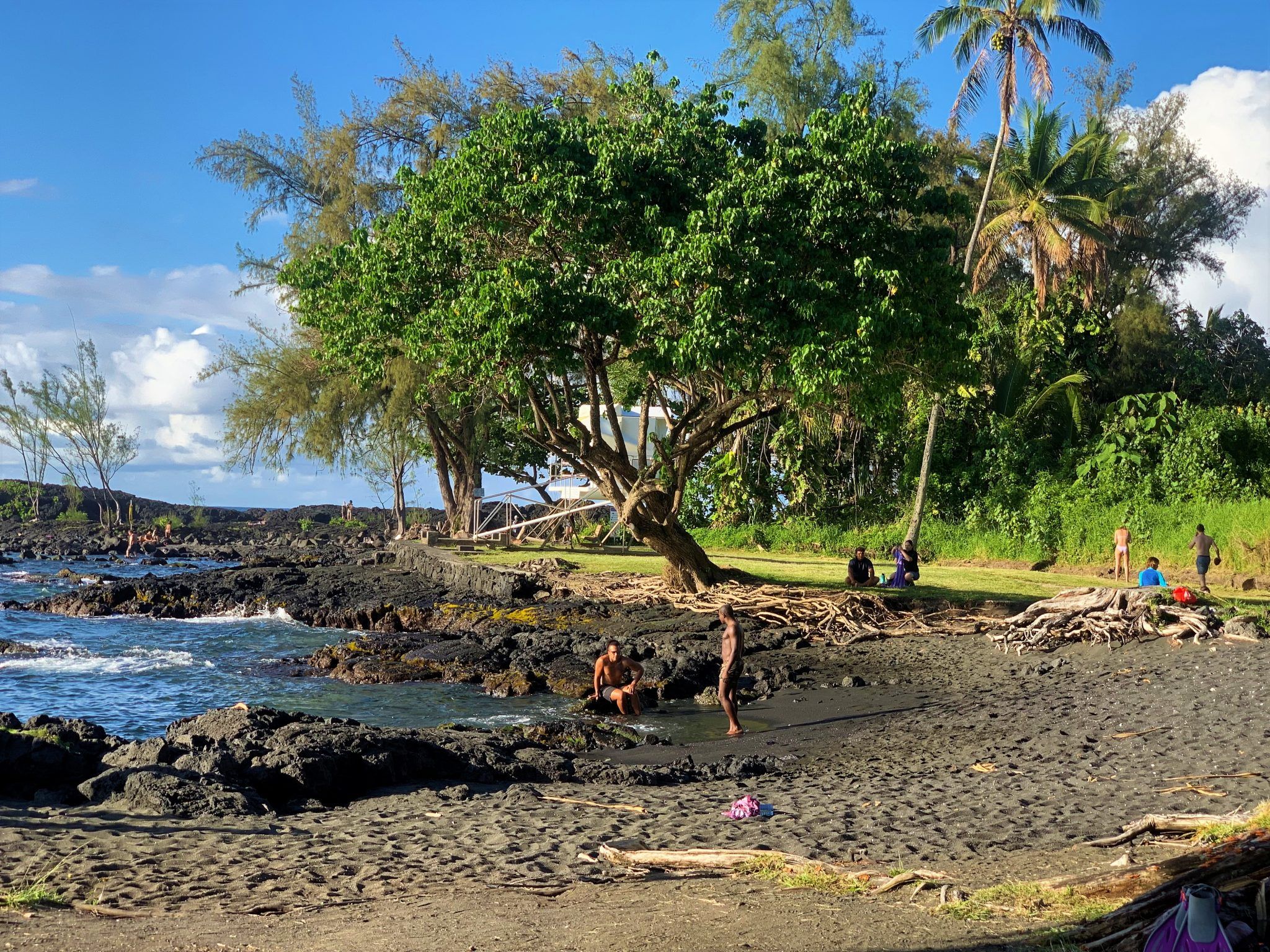 While in Kona, you can make your way to Pololu Valley to admire the coastal scenery and hike down to one of the island's most scenic black sand beaches. Waipio Valley, though remote, has its own black sand beach as well.
Indulge in the Island Delights
You've heard of Kona coffee, but did you know Kona is also known for chocolate and signature ales? While visiting the Big Island, why not indulge in all the island delights on one tour?
The Mountain Thunder coffee plantation, Greenwell Farms, and Kona Joe's Coffee are popular spots to tour, learn how the coffee is grown, harvested, and processed, and sample several varieties of this highly popular coffee. Of course, there are also numerous cafes on the island if you just want to grab a cup to go.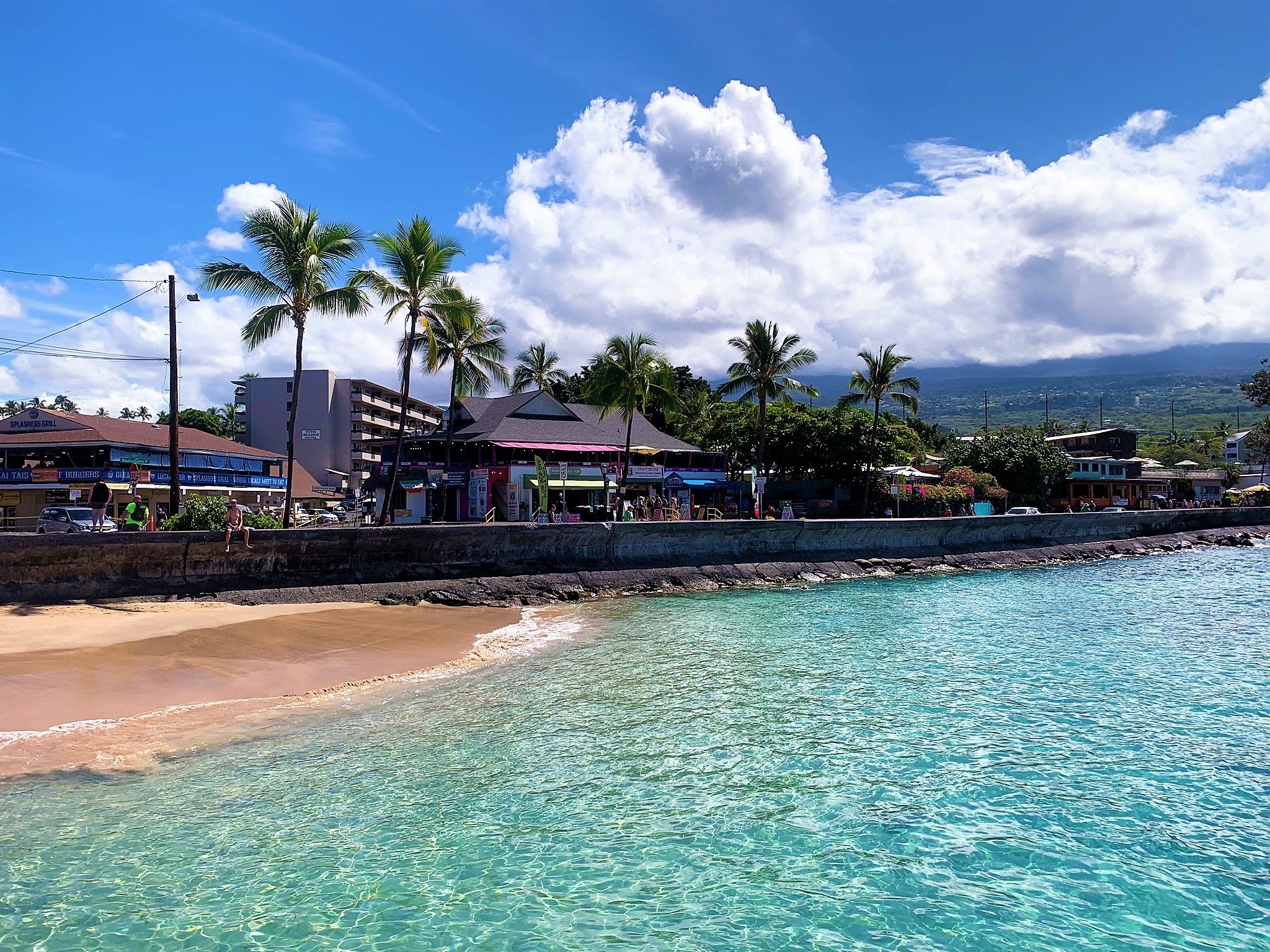 For chocolate lovers, the Puna Chocolate Company specializes in creating "tree-to-bar" chocolate grown in Hawaii. The Original Hawaiian Chocolate Factory is another chocolate lover's paradise. At either of these stops, you can take a tour to learn about the process of making chocolate as well as sample some of the factory's more unique flavors.
After you've fueled up on coffee and chocolate, round out your day with a stop at the Kona Brewing Company for some "liquid aloha". You can sample some of the signature ales with hints kona coffee, coconut, and more.
Get Up Close with the Sea Life
Kona is a popular spot for snorkeling and whale watching. The waters of the protected Kealakekua Bay are home to spectacular coral, tropical fish, dolphins, manta rays, green turtles, and whales depending on the season. A variety of snorkeling excursions, zodiac adventures, and glass bottom boat tours are available to get up close and personal with this friendly sea life.
If you are looking for something a bit different, you could visit the Seahorse Farm. That's right, it's the only one of its kind in the United States. At this oceanfront farm, you will see the world's largest collection of living seahorses and sea dragons. This sanctuary is dedicated to preserving and breeding endangered seahorses. You can learn all about these creatures (like how it is the only animal in which the male has a pregnancy) and even interact with them.
Discover Some Historical Sites
Puuhonua O Honaunau is one of Hawaii's most sacred places. This well-restored national historic park was once an ancient Hawaiian religious site and a place of refuge for lawbreakers. You can explore the ancient Hawaiian artifacts, the Royal Grounds, and be sure to grab a photo of the ki'i wooden figures guarding the temple.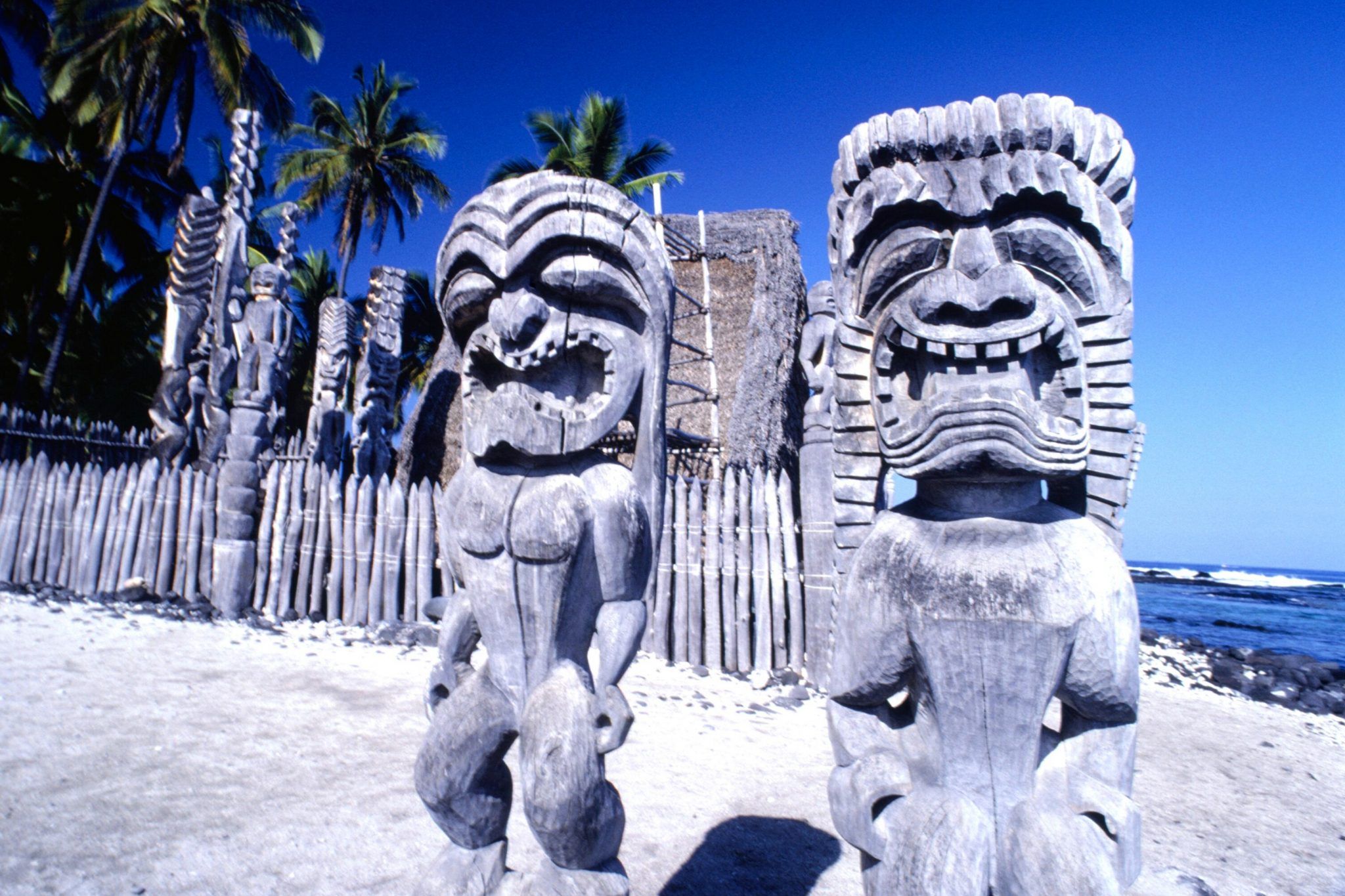 Kealakekua Bay is a large marine sanctuary but it is also of historical significance as this is where Captain James Cook first landed on the island in 1778, and subsequently where he was also killed. Today, there is a large moment that stands in his honor at this location.
Kaloko-Honokohau National Historic Park has preserved treasures of ancient civilization depicting how native Hawaiians survived and made a living in this environment. You can explore fishponds, thatched roof houses, early temples, and even petroglyphs to admire the ingenuity and craftsmanship.
Hulihee Palace, built in 1838, is located in the heart of Historic Kailua Village. This palace was once the summer home for Hawaiian royalty but has since been converted to a museum showcasing artifacts from the era of King Kalakaua ad Queen Kapiolani.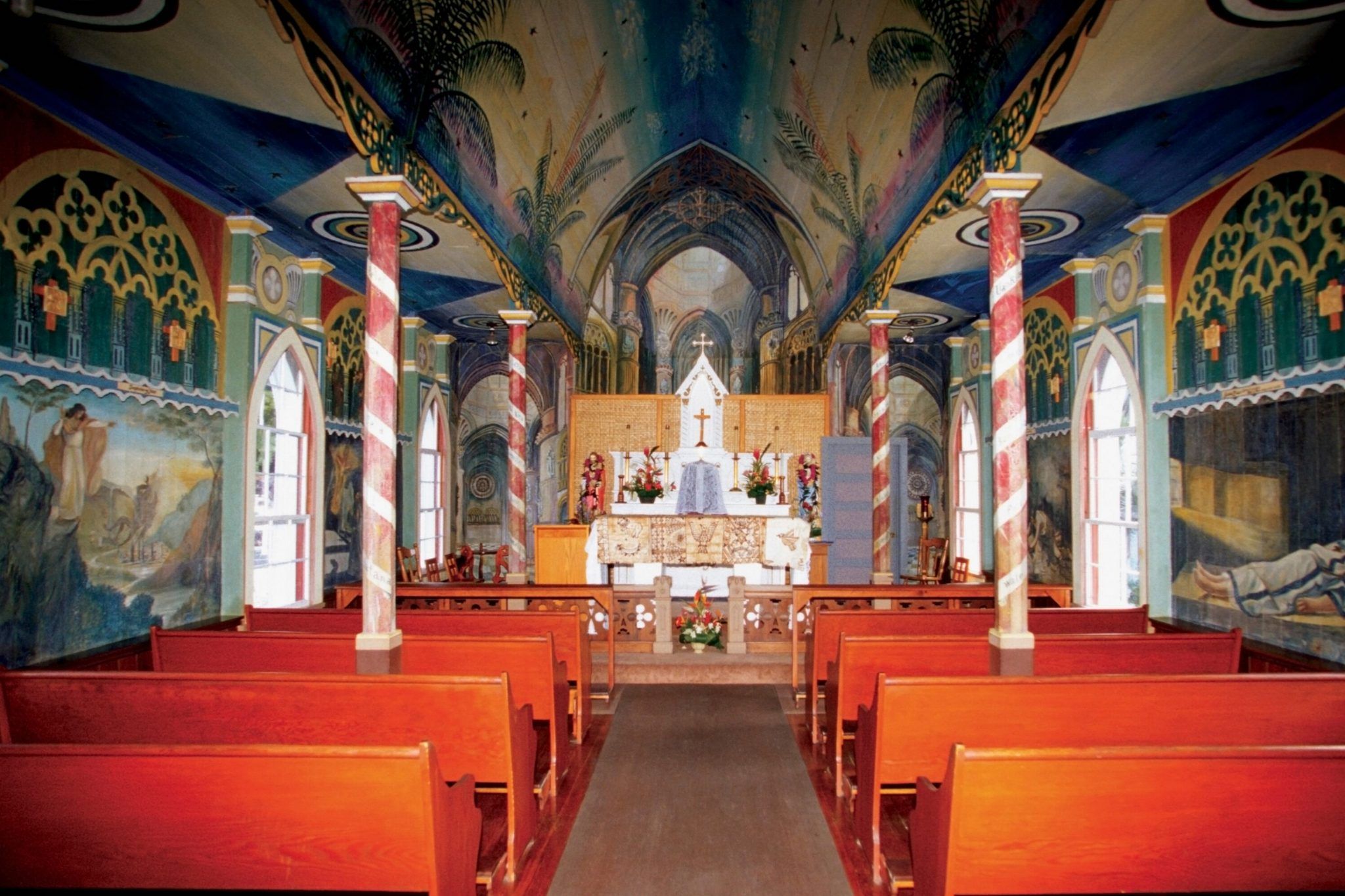 St. Benedict's Painted Church is an important historical site but also still functions as an active catholic church in Kona. Built in 1842, this church was later moved to its current location. It is known as the painted church because it features vibrant paintings of biblical scenes on its walls and ceilings.
Comments
Have you visited Hilo or Kona, Hawaii? Do you agree with our list of the top things to do on the Big Island of Hawaii on a cruise? Drop us an anchor below to share your Hawaiian cruise experiences.