Scroll Down to Watch Our Latest Cruise News Recap
CDC Extends No Sail Order
The CDC's No Sail Order that originally went into effect on March 14, 2020 in response to the rising concerns from COVID-19 was set to expire on July 24th. While the CLIA cruise lines did recently extend their voluntary suspension of cruising in the US until September 15th, the CDC released an official update late yesterday afternoon extending the No Sail Order for all cruise ships through September 30, 2020. This order continues to suspend passenger operations on cruise ships with the capacity to carry at least 250 passengers in waters subject to U.S. jurisdiction.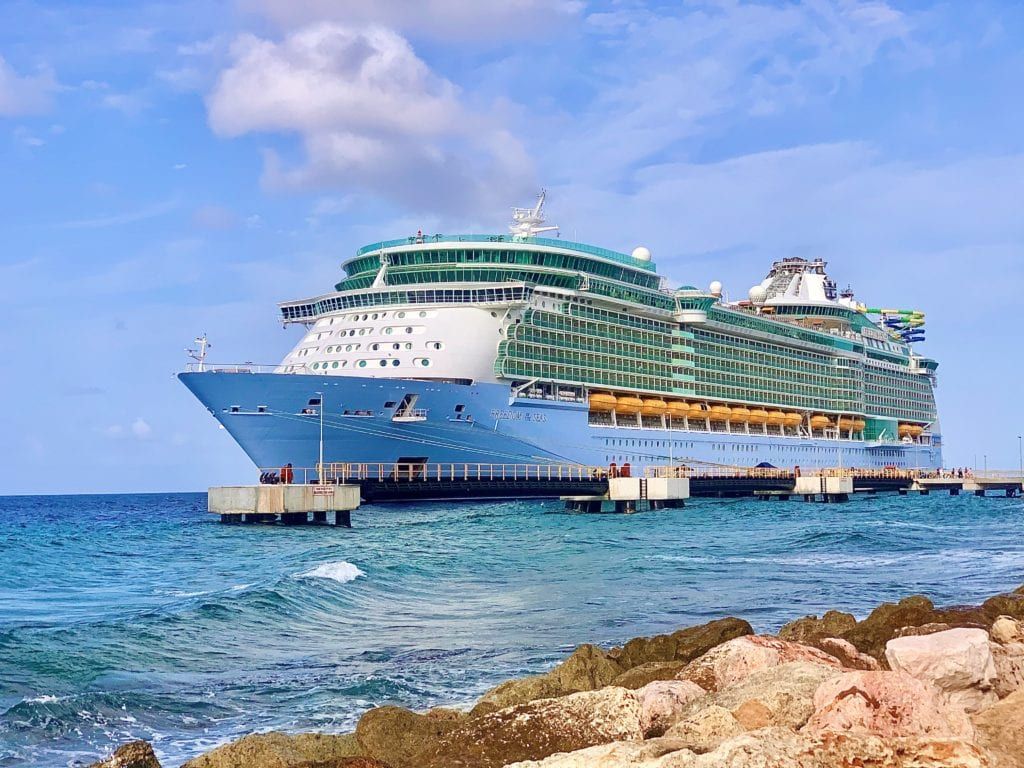 This Order will remain in effect until the earliest of:
The expiration of the Secretary of Health and Human Services' declaration that COVID-19 constitutes a public health emergency,
The CDC Director rescinds or modifies the order based on specific public health or other considerations, or
September 30, 2020.
While many cruise lines had already cancelled sailings through the end of September, others like Royal Caribbean had only suspended sailings through September 15th. That means more cancelled cruises!
Holland America Line Sells Four Ships
Holland America Line announced this week that it will be selling four ships from its fleet in 2020. The Amsterdam, Maasdam, Rotterdam, and Veendam will be leaving the fleet. These four Holland America ships have now been confirmed to be among the 13 ships that Carnival Corporation has stated they will be eliminating from the corporation's line up of ships.
The ships have been sold in pairs, with the S-Class Maasdam and Veendam transferring to one company in August 2020, and the R-Class Amsterdam and Rotterdam moving to Fred Olsen Line in September 2020. Holland America Line will cancel cruises for the four ships' deployments, with some select itineraries being assumed by other ships in the fleet.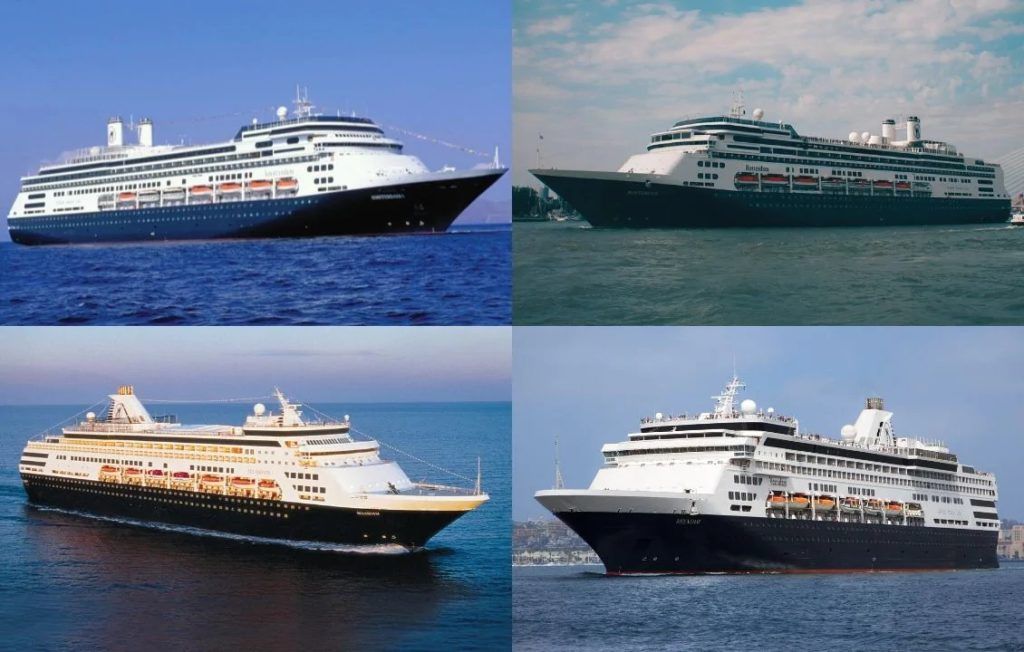 While this is a disheartening announcement, these ships have provided guests with a wonderful cruise experience for the past 20+ years. Maasdam joined the fleet in 1993, Veendam in 1996, Rotterdam in 1997, and Amsterdam in 2000.
The president of Holland America Line states, "While streamlined, our diverse fleet continues to offer exceptional options for cruisers looking for a mid-sized ship experience to destinations all around the world." This includes the recent Pinnacle-class additions, with a third sister ship scheduled to debut next year.
Even More Carnival Corp. Ships Leaving
In other cruise ship news, it is speculated that Carnival Fantasy and possibly Carnival Inspiration could be on the list of ships to be scrapped as well. These two ships were reported to be moored in Curacao over the past weekend to unload heavy equipment. Per Marine Traffic reports, Carnival Fantasy has left Curacao and is headed for Turkey, which is known for its ship scrapping business. Carnival Cruise Line will not confirm nor deny these reports and have yet to release an official statement on which ships, if any, will be leaving its fleet.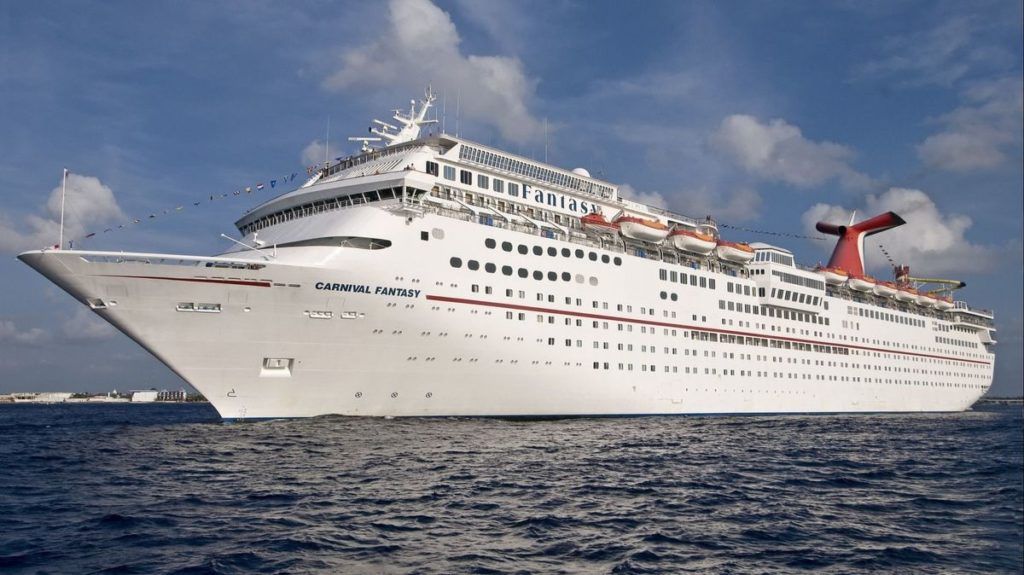 It was confirmed yesterday that another ship under the Carnival Corp. umbrella, Costa neoRomantica, has been purchased by Celestyal Cruises. Details on the ship's delivery have not been announced yet.
Key West Could Ban Cruise Ships
While 1.2 million cruise passengers visited Key West, Florida in 2019, the island is considering a reduction in cruise ship traffic for 2021. Key West Citizens for Safer, Cleaner Ships successfully pushed for a vote on the November ballot for a ban on large cruise ships in light of the coronavirus as well as environmental concerns in this heavily touristed area. The proposed ban would prevent cruise ships with a capacity of 1,300 or more passengers from disembarking at the port and limit the total number of passengers disembarking cruise ships to 1,500 per day.
While a case study by the group suggests that a reduction in cruise ship traffic by 50% would greatly improve the health of Key West residents as well as the environment, this initiative has many local businesses who rely on tourism concerned. Ultimately, the decision is up to the Key West citizens' votes in November. What do you think of this proposed ban on cruise ships in Key West?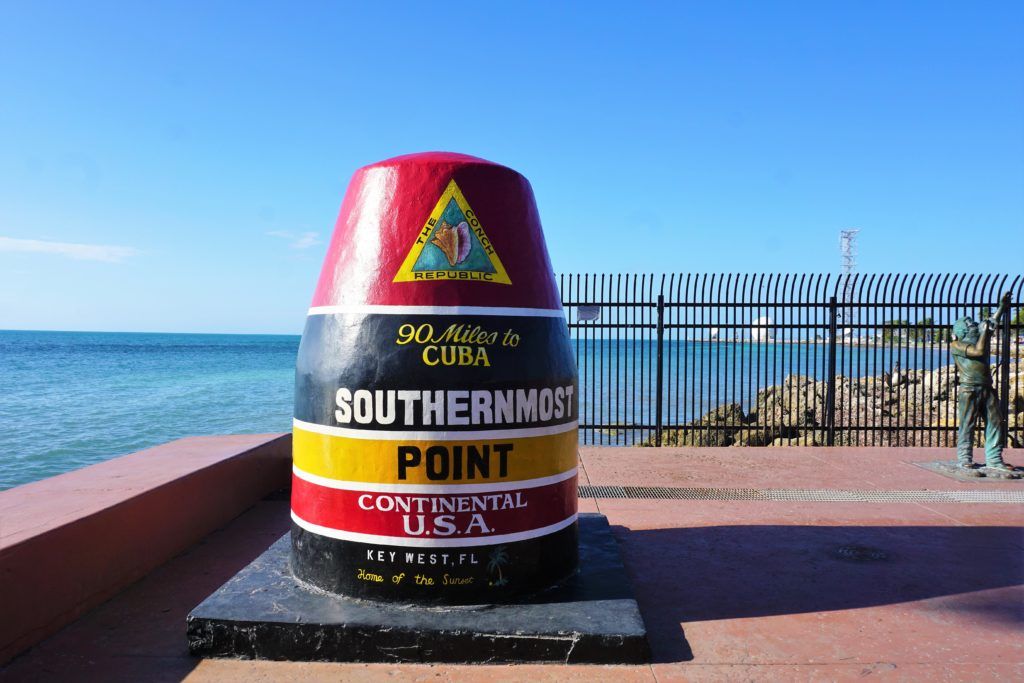 Viking Announces New River Ship in Southeast Asia for 2021
Viking announced this past week that it will launch its new river ship, the Viking Saigon, in summer 2021. This 80-guest ship will sail the popular Magnificent Mekong cruisetour in Southeast Asia, cruising between Cambodia and Vietnam.
Viking Saigon will be purpose built for the Mekong River featuring only 3 decks and 40 staterooms outfitted in Viking's traditional Scandinavian design. All guestrooms will feature a veranda or French balcony. The river ship will also feature a Spa & Fitness Center, Infinity Pool, and open-air Sky Bar on the Upper Deck.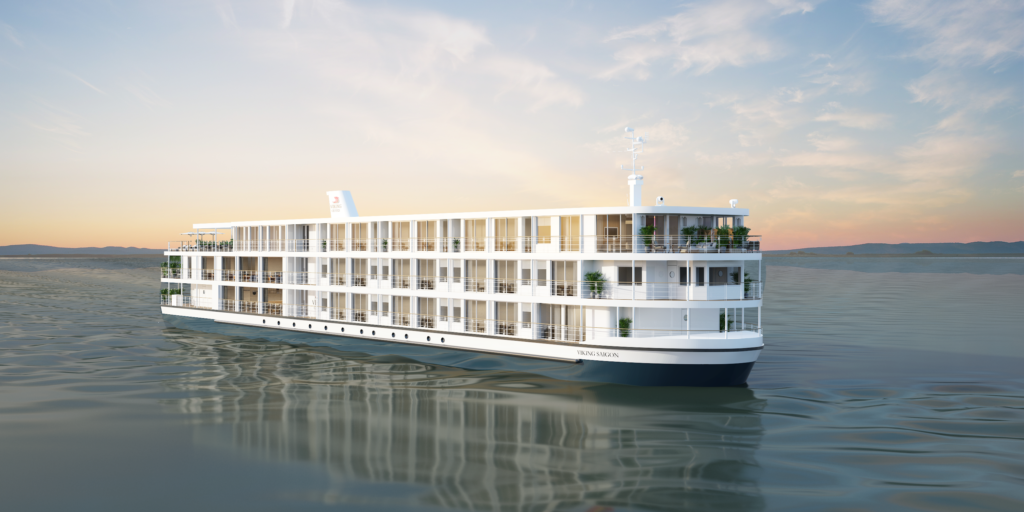 The Magnificent Mekong itinerary is a 15-day journey that includes 16 guided tours. Hotel stays in both Vietnam and Cambodia bracket an 8-day river cruise. On the river cruise portion of the itinerary, guests can discover silk towns, fishing villages, monasteries, floating markets, and more.
Some Caribbean Islands Begin to Require COVID-19 Tests
We reported last week that the Bahamas would be requiring a negative COVID-19 test for all travelers visiting the island, as well as mask wearing and social distancing. Well, it appears this might be the "new normal" when it comes to travel for the time being. As more destinations begin to open to tourism, many are announcing similar restrictions. While they are not specific to cruise ship passengers just yet, if you plan on visiting a Caribbean island, the list of those requiring negative COVID-19 tests is growing.
For instance, Aruba opened to U.S. visitors as of July 10th, and all visitors must present with a negative test within 72 hours of departure or pre-pay for a PCR test upon arrival. Bermuda opened for international visitors as of July 1st and is requiring the same. Puerto Rico, St. Barts, St. Lucia, St. Maarten, and Belize also all require negative COVID tests.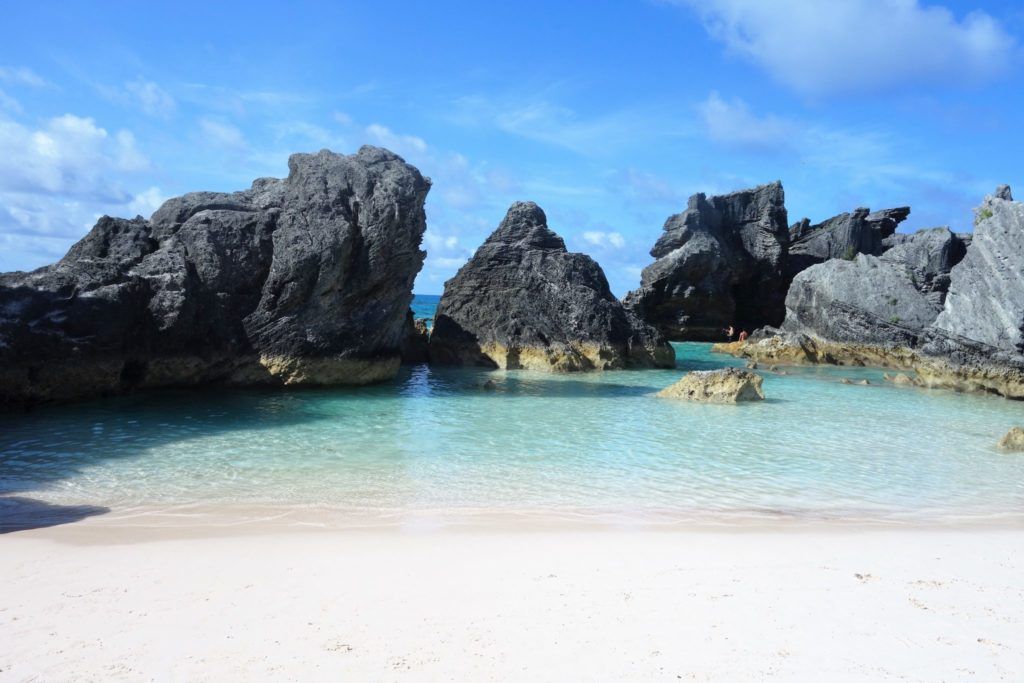 Some islands like Jamaica are currently requiring negative tests only from visitors arriving from certain "hot spot" areas like Florida, Texas, and Arizona. Other island nations like the Grand Cayman and BVI's choose to remain closed to visitors until at least September, and still others like Curacao are not allowing U.S. visitors just yet.
Of course, these requirements are subject to change at any time based on current conditions. There have also been no announcements as to exactly what will be required of cruise ship passengers once cruising resumes (hopefully) this fall.
Bahamas Paradise Cruise Line Postpones Planned Return to Service for July
As the only cruise line in the country to have received a "green status" from the CDC, Bahamas Paradise Cruise Line was set to resume cruising at the end of July. While the cruise line has met all the requirements in health and safety measures for crew and guests to embark on its unique short-cruise 'microcations' to the Bahamas, the brand has decided to postpone its return to service until August 28th in light of recent events.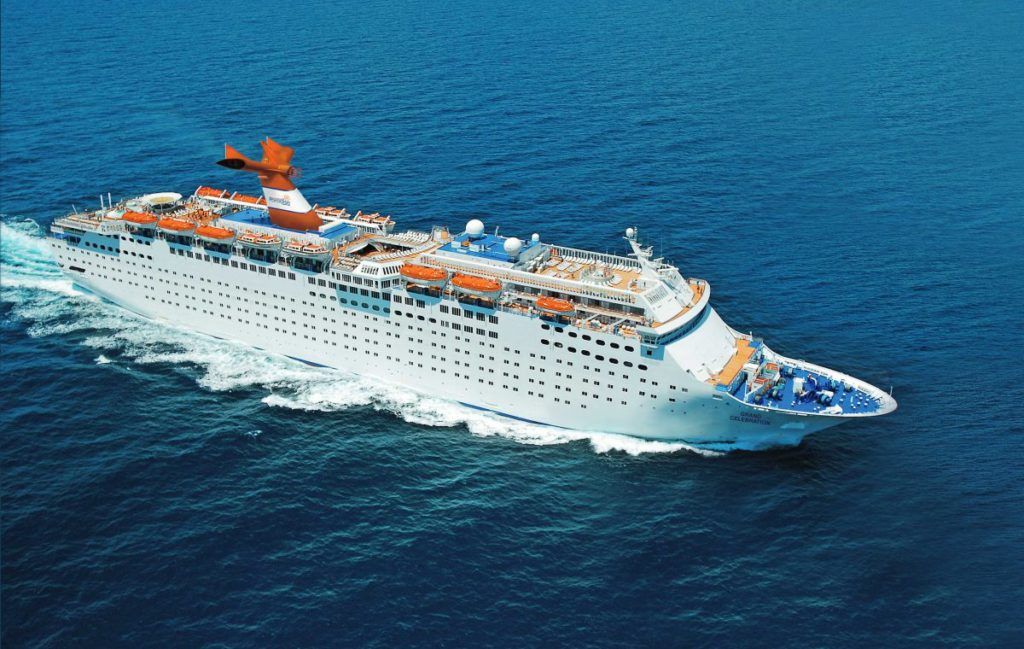 Due to a recent spike in COVID-19 cases in many US states, with some pausing or even reversing re-opening plans, as well as the new requirement from the Bahamas government for a negative COVID-19 test from travelers, the cruise line had no choice but to postpone its sailing schedule. While the further delay is disappointing, it is certainly the right decision to ensure the healthy and safety of all passengers and staff in this continuously evolving situation.
Comments
What do you think of the latest updates in our Cruise News July 17th Edition? Did we miss any pertinent headlines from the past week? Drop us an anchor below to share your insider scoop on the cruise industry.