With the cruise lines firming up resumption of service plans, it appears the goal is for cruises to begin sailing again sometime this fall. Cruisers like us are eager to get back to sea. As you begin to plan your next cruise, we highly suggest you pick a cruise that stops at a cruise line private island. Find out why with our top 5 reasons to book a cruise to a private island after the pandemic.
5 Reasons to Book a Cruise to a Private Island After the Pandemic
They'll Be the First to Sail
The cruise lines are still in the process of determining deployment schedules and phased roll-outs of their fleets. Yet, we can all assume that the first sailings will be shorter durations with fewer ports of call, with visits to the cruise lines' private destinations.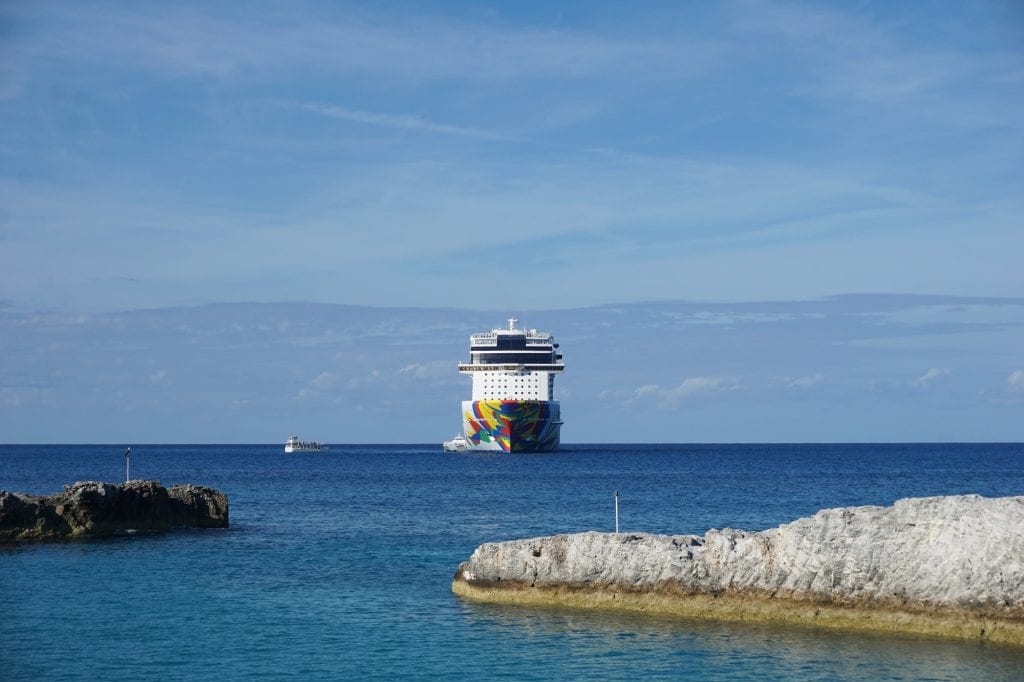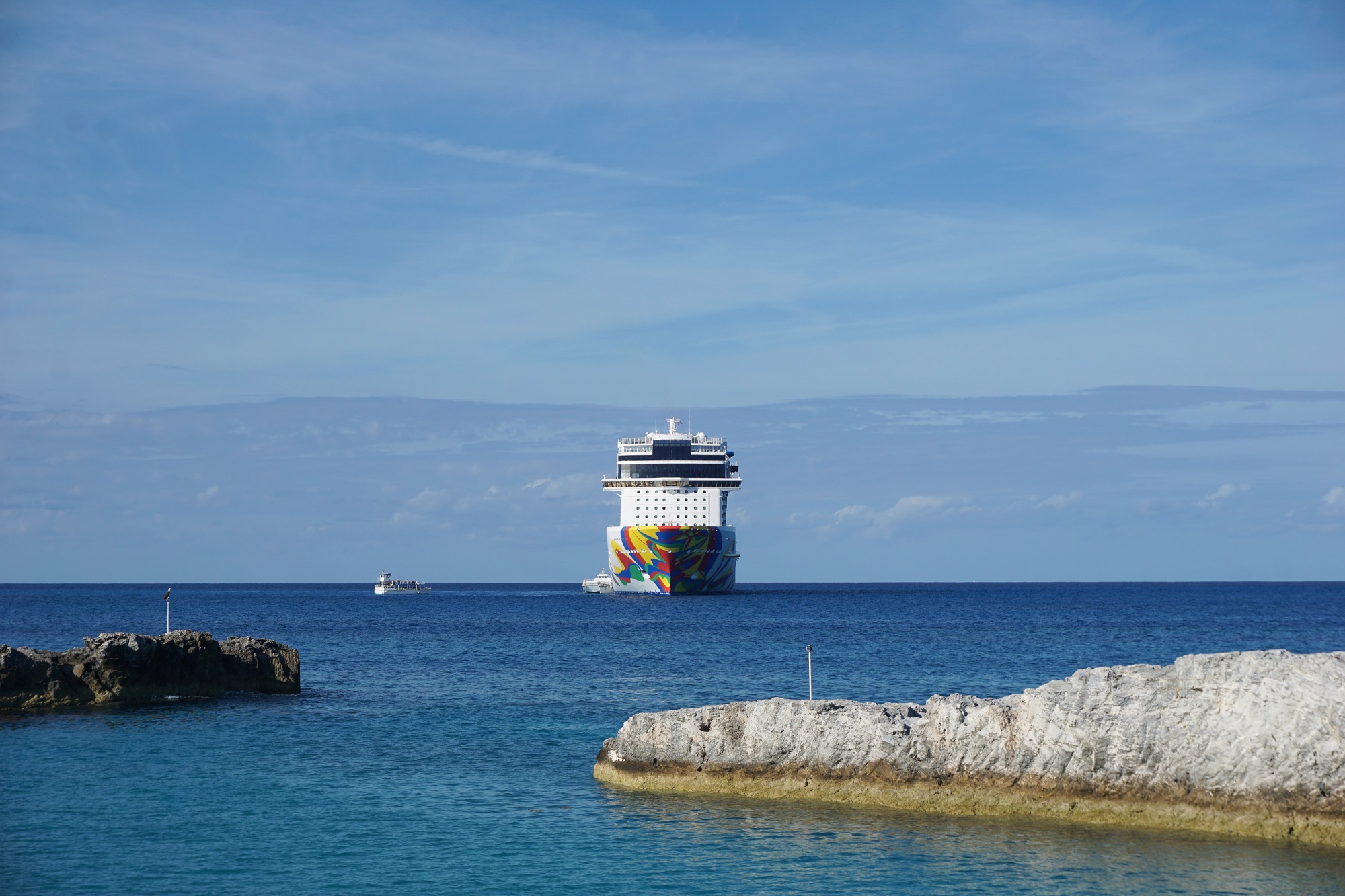 Many of these islands are located in the Caribbean and Bahamas, nearby to homeports like Miami, Fort Lauderdale, and Port Canaveral. The closer location to home may ease travelers' concerns, allow for increased access to resources should the need arise, and reduce the need for flights for local cruisers.
If you are like us and want to be on one of the first cruises after the pandemic, scheduling one that stops at a private island is a pretty safe bet. Of course, there are several other advantages to cruise to these destinations as soon as the No Sail order is lifted by the CDC.
Related Post: Top Things to Do on Royal Caribbean's Perfect Day at CocoCay
Shorter Durations
Many of the cruises that frequent cruise line private islands are less than a week in duration. Often, these cruises consist of 3, 4, and 5-day itineraries. Some cruise lines already offer cruises that ONLY visit private destinations.
These short cruises usually consist of a day or two at sea and a day or two at a private resort, with maybe one other stop in between. These quick getaways alleviate worries about being stuck out to sea for weeks on end and allow less time for potential health issues to arise on the ships.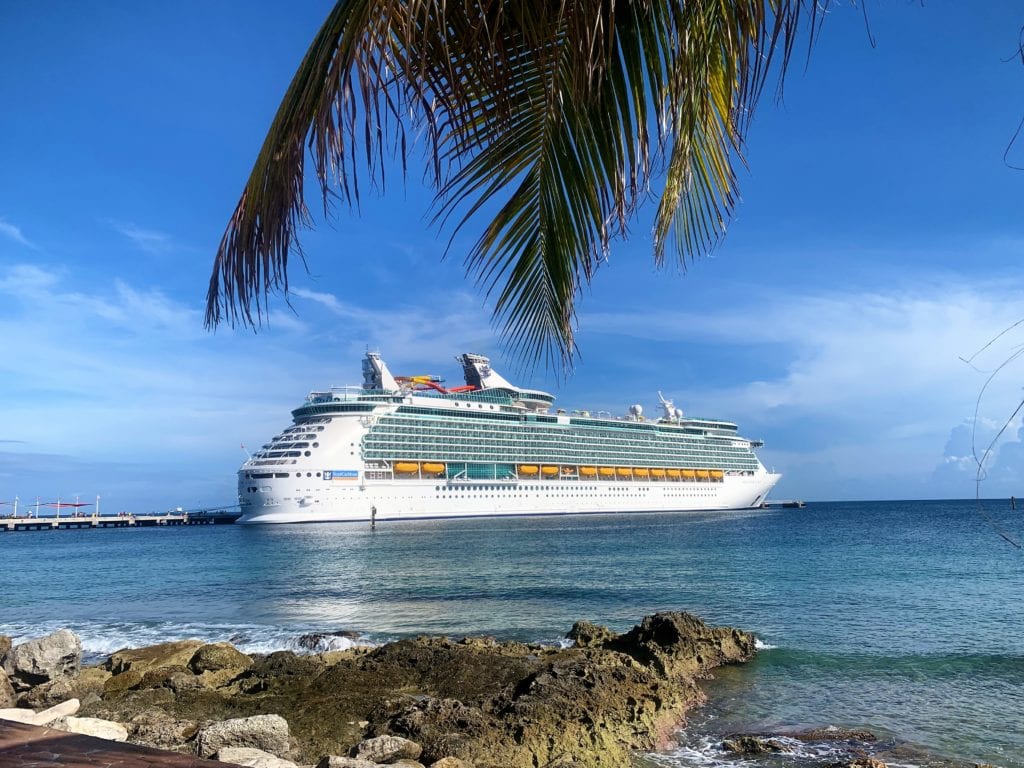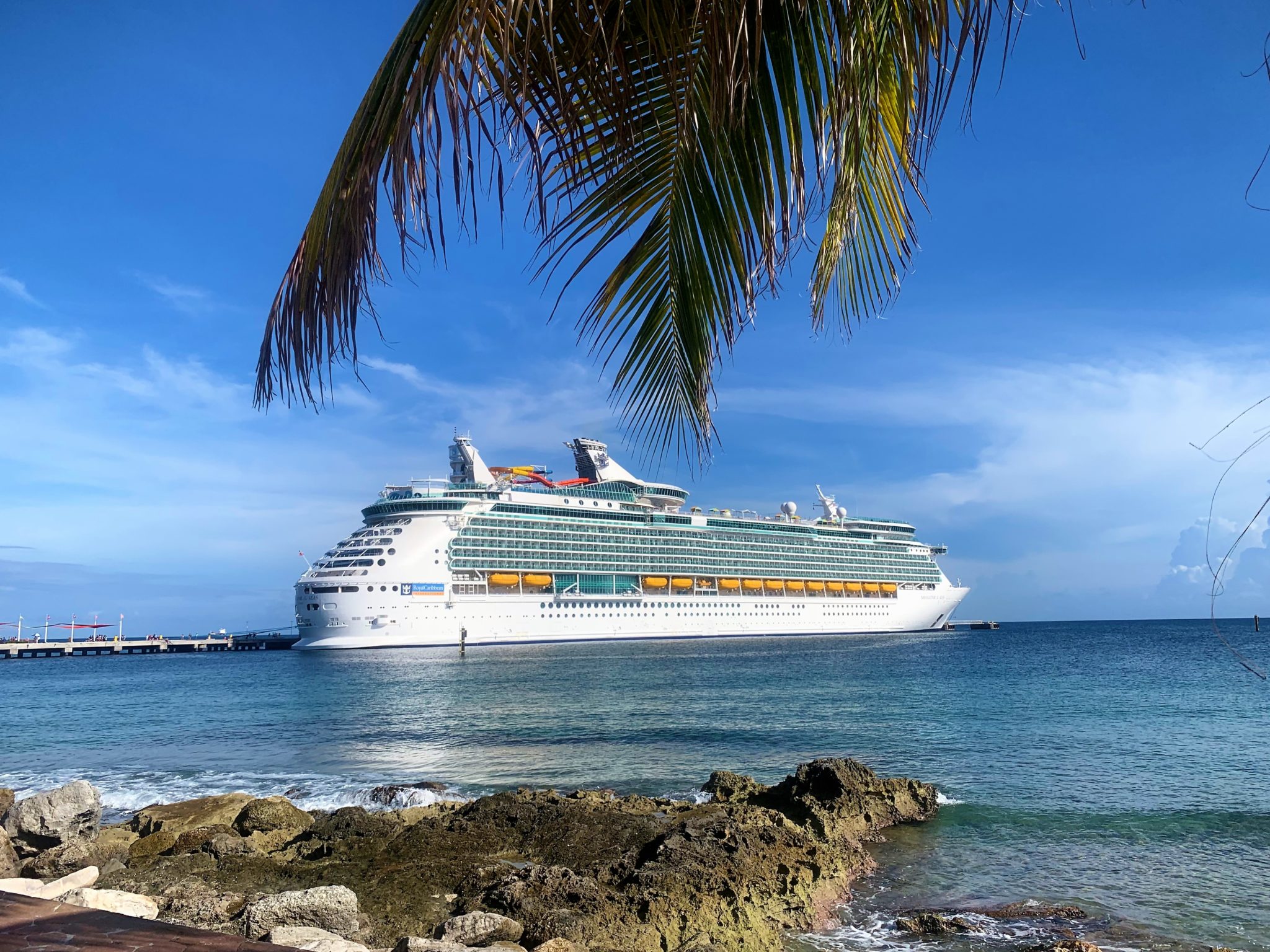 These short cruises are are also another way of easing some travelers back into cruising.
Short cruises are less of a time and financial commitment. In addition, cruisers can be assured that the ship is never too far from home or a port of call, meaning that the ships will be freshly stocked with supplies, including enhanced medical equipment.
Related Post: Best Things to Do a Great Stirrup Cay, Bahamas
Cruise Lines Have More Control
On a cruise line's private island, everything is under the supervision of that respective cruise line. It is much easier to ensure adherence to sanitation procedures and that guests are properly protected from any health risks. Also, the cruise line can enforce proper social distancing throughout the resort including beaches, pools, and food and beverage service.
When you book a cruise to a private island after the pandemic, the cruise line will be able to limit the number of ships in port to ensure there is plenty of space to spread out at the destination. Other ports of call are under the jurisdiction of local governments, and cruise lines have no control of the number of docked ships, number of travelers in port, or the sanitation protocols in local bars, restaurants, or private tour operations.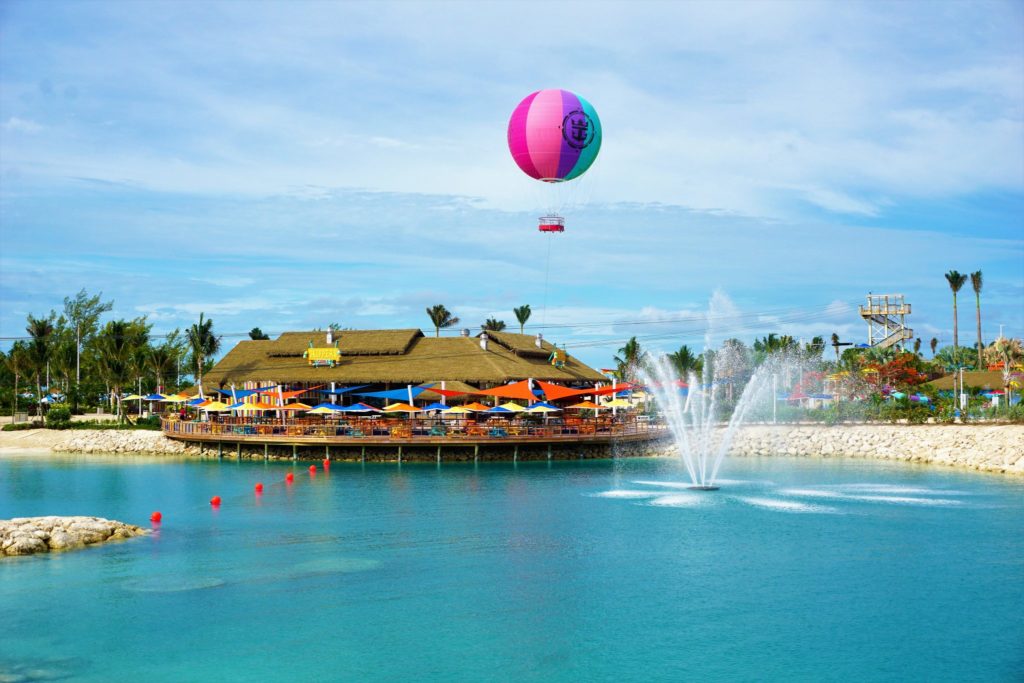 Also, cruise staff can coordinate the scheduling of events and dining ashore to disperse crowds. On a cruise line private island, activities will only occur if they meet the cruise line's standards. There is no worry about fellow passengers not "playing by the rules" while they are off the ship.
No Additional Requirements
Every country seems to be implementing specific requirements regarding travel these days. Some destinations will require proof of a negative COVID test within a certain period of time. Others are barring travelers from certain regions or countries of the world. Some locales are even mandating quarantines as soon as foreigners arrive. This makes it very uncertain how these destinations will handle cruise ship passengers once cruising resumes.
On a cruise line private island, there is no need to worry about any of these ever-changing requirements. The cruise lines can dictate the rules and specify what it deems necessary for guests to enter these resorts.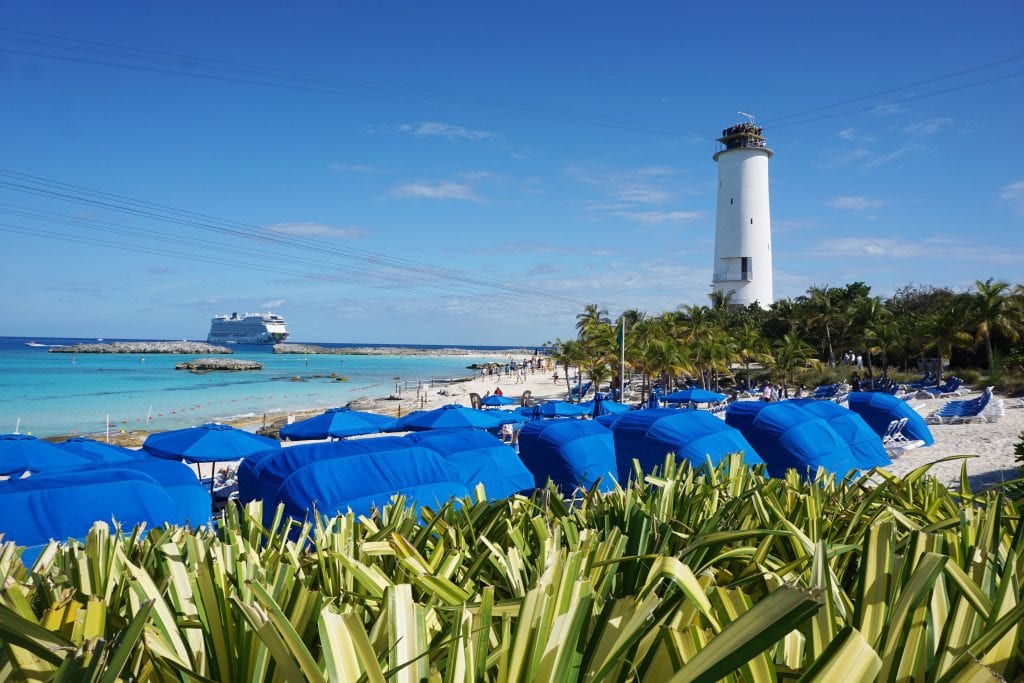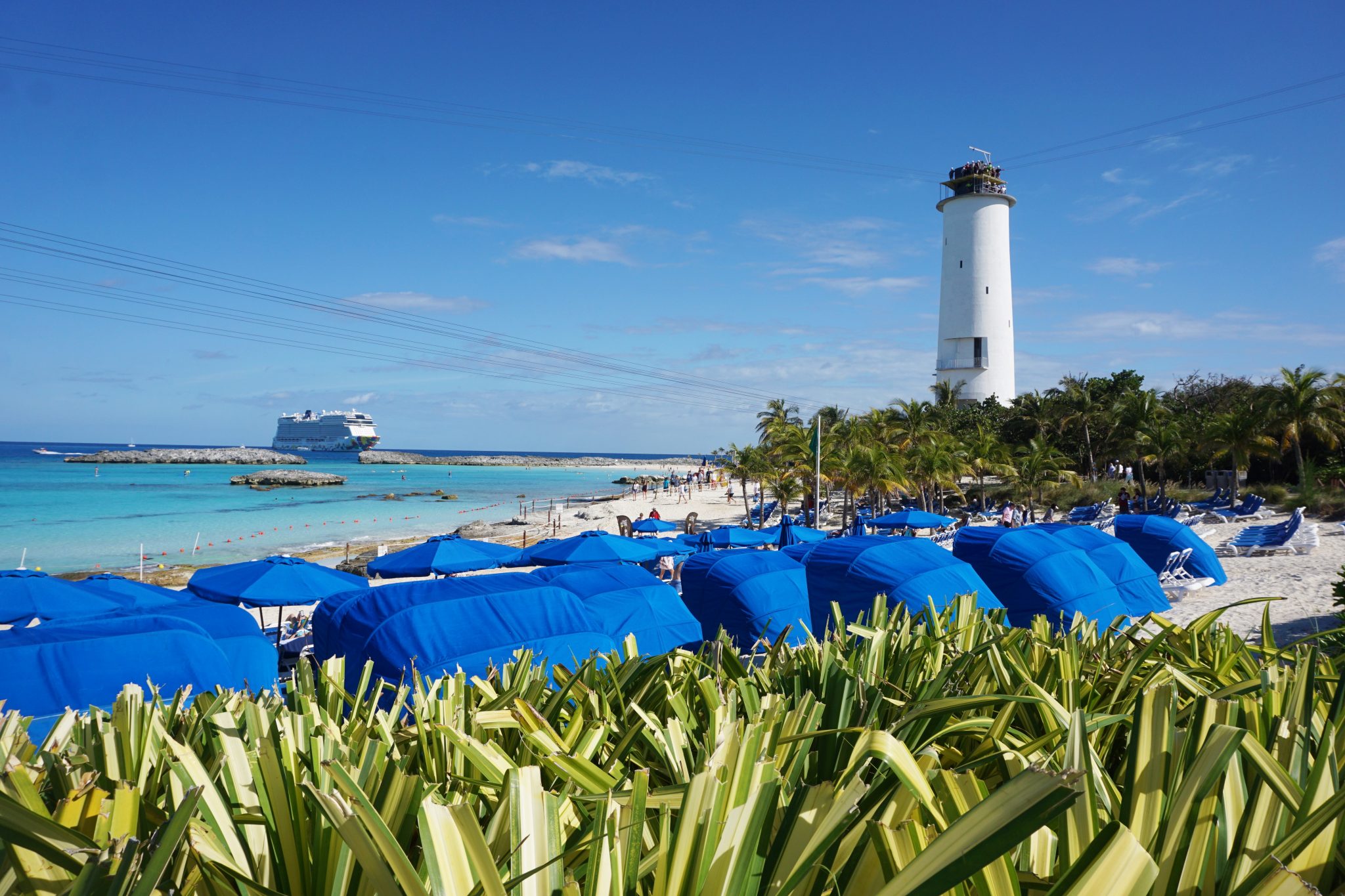 So, any of the documentation or screening procedures that were in place when cruisers boarded the ship will be the only ones they need to worry about to disembark at these private destinations.
Plus, guests will be among the same cohort of passengers and crew who have all undergone the same screening protocols, thereby reducing potential exposure to other tourists or locals that could occur at other ports of call.
You Cruise Fare Includes Most Amenities
We love to visit cruise line private islands. Why? One of the best reasons to cruise to a private island after the pandemic has to do with the available amenities.
Once ashore, many of the activities, dining, and drinks (if you have a drink package) are all part of the cruise fare. So, you do not need to worry about spending any extra money.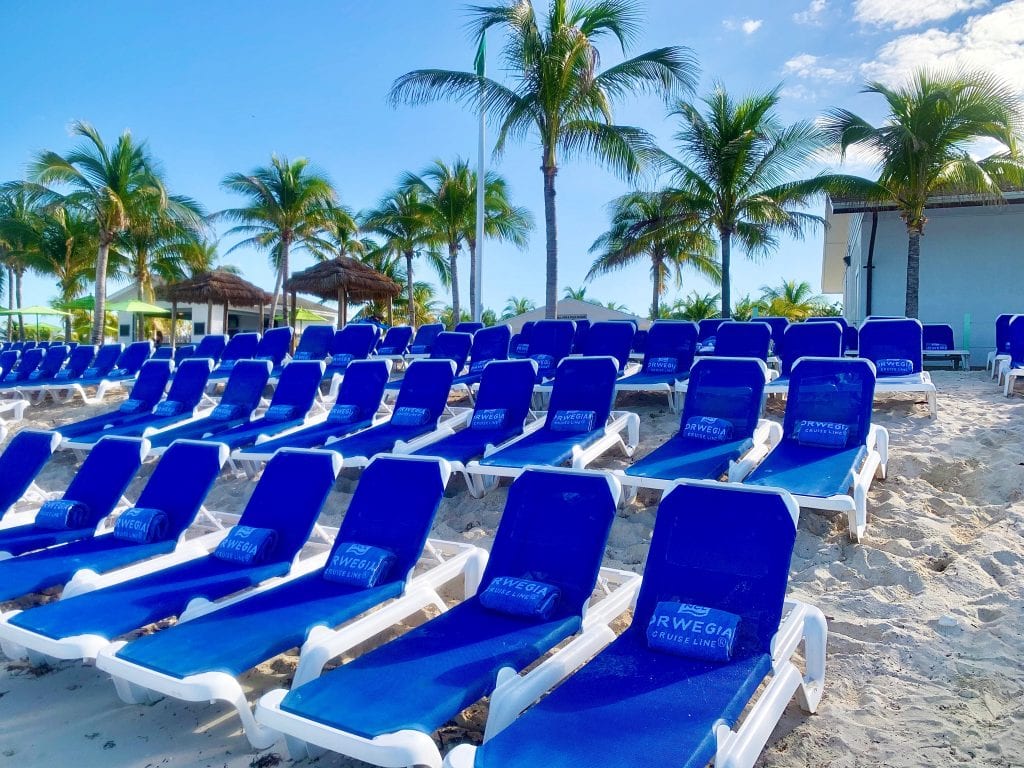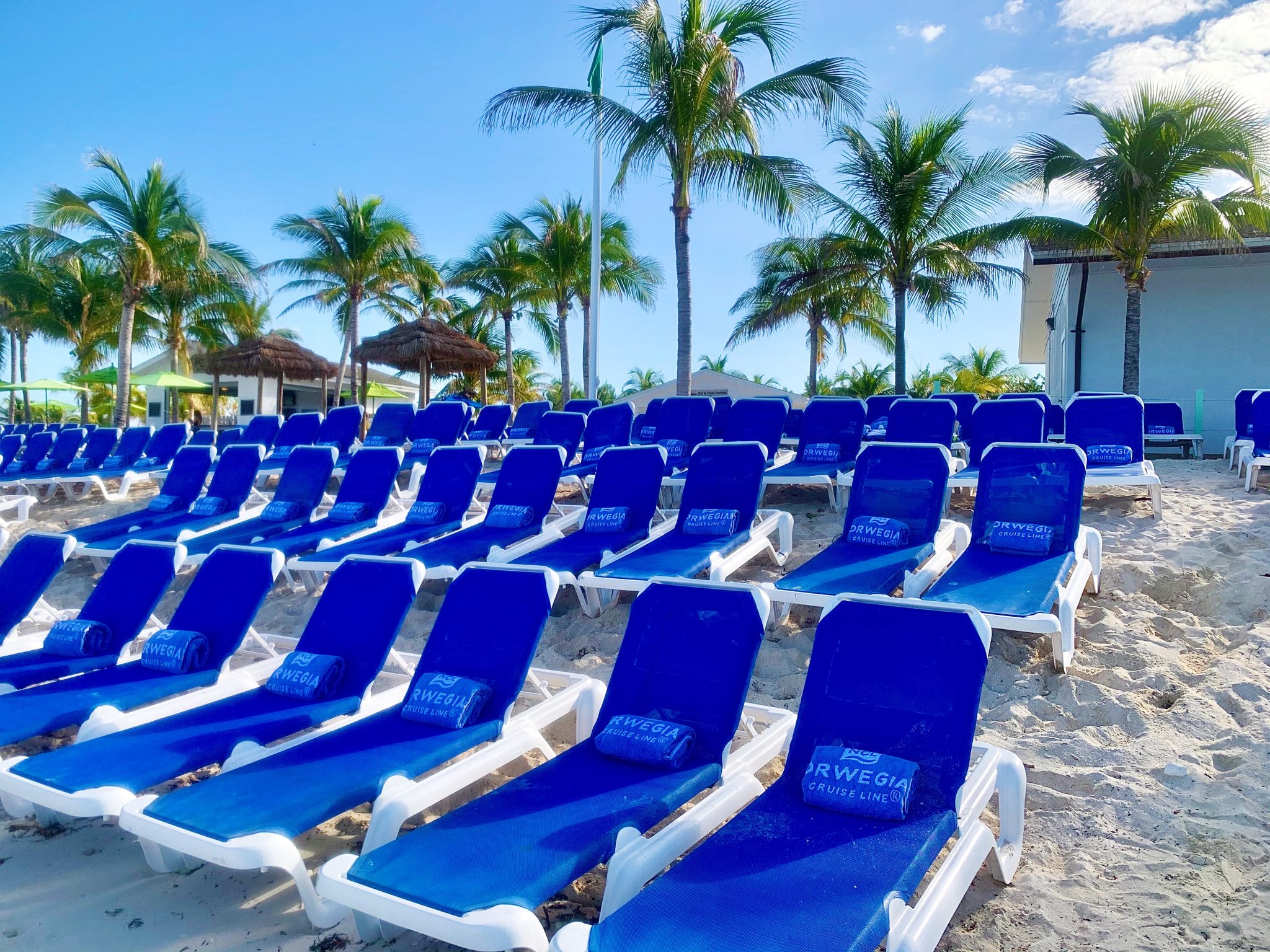 Most cruise line private destinations offer complimentary beaches, pools, and kids areas. They also boast organized games and activities, parties, loungers and hammocks, and plenty of other fun that will not cost a dime.
Most cruise ship private islands also offer some complimentary dining options like a diverse "buffet" lunch, along with additional snack options.
Yes, many of today's private destinations do also have additional up-charge experiences. These include zip lines, snorkeling tours, cabanas, motorized and non-motorized water sports, animal encounters, and more. However, these are optional add-ons just like when booking an excursion at any other port of call.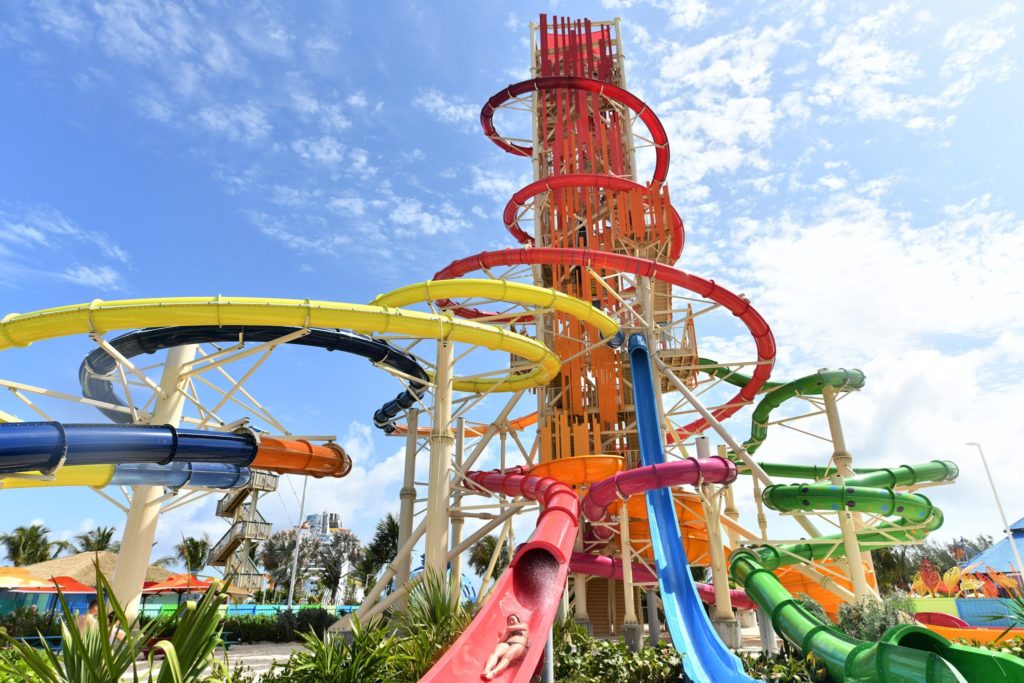 You can still have an amazing time on a cruise line's private island utilizing only the included amenities. If you do book a tour, you can feel confident that the staff are vetted by the cruise line. This ensures that the tour provider also adheres to the precautions and health measures that the cruise line has put in place.
Comments
Will you book a cruise to a private island after the pandemic? When do you plan to set sail again? Drop us an anchor below to share your travel plans for 2020 and 2021.