For our Celebrity Solstice cruise to Hawaii, our ship's first port of call was Hilo on the Big Island. While there are a variety of things to do on the Big Island of Hawaii on a cruise, we opted to explore as much as possible on an island tour. We reserved this comprehensive excursion through a third party tour operator which included stops at many of the city's popular attractions, as well as Volcanoes National Park. See why we highly recommend this tour in our Best of the Big Island and Volcanoes National Park Review.
Best of the Big Island and Volcanoes National Park Review
All Checked in and Ready to Go!
If you have been following the blog for a while, you know that we are all about seeing as much as possible during our adventures. This meant making the most of our time at each port of call, especially since it was our first visit to Hawaii.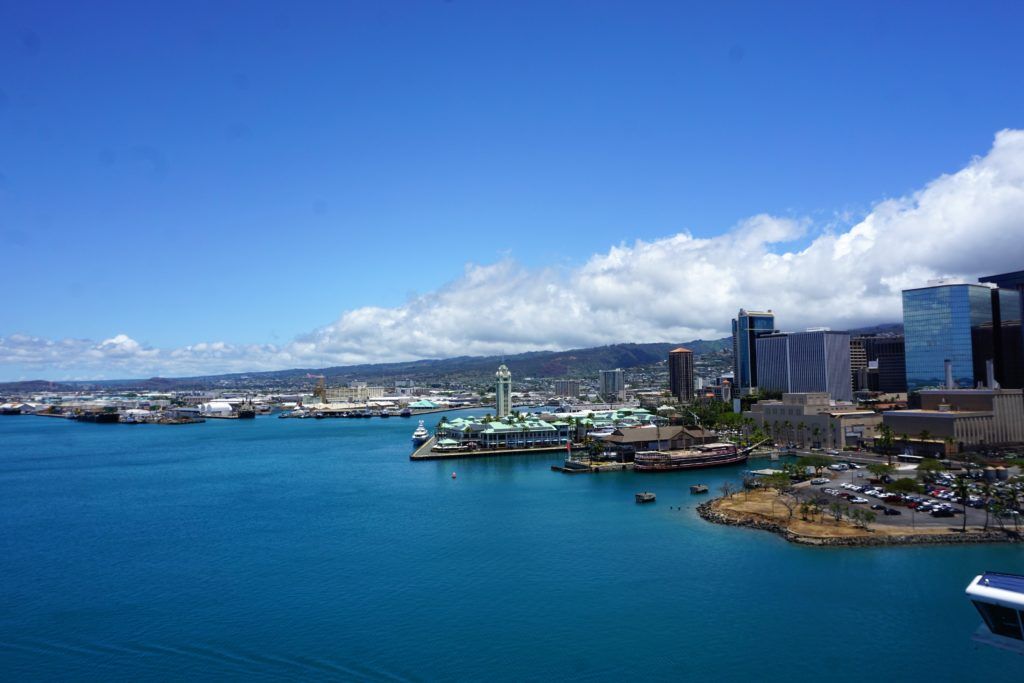 Reviewing our options, this tour included everything that was part of a basic city tour, along with close to two hours at the national park. So, without hesitation, we booked the Best of the Big Island and Volcanoes National Park.
Upon arrival in Hilo, we were down the gangway and in the terminal building by 10:30 am. We quickly spotted our tour company, C Big Island Tours. It was a bit crowded and chaotic here, but we were assigned groups and told to wait a few minutes.
Finally, one of the tour operators began dispersing the mass of people to the small vans that would be our rides for the day. That was when we were introduced to Steven, our driver, tour guide, and resident Hawaiian know-it-all.
By 11 am, we departed for our close to 7 hour exploration of the Big Island.
Getting Up Close and Personal with the Big Island
Only about 5 minutes into the drive, we pulled up to a small beach that offered an amazing view of our cruise ship docked at the Hilo pier.
Here, Steve provided a bit more personal information about his family's history and Hawaiian heritage. I could tell right away that Steve was going to be a great tour guide. He was certainly not reading a script.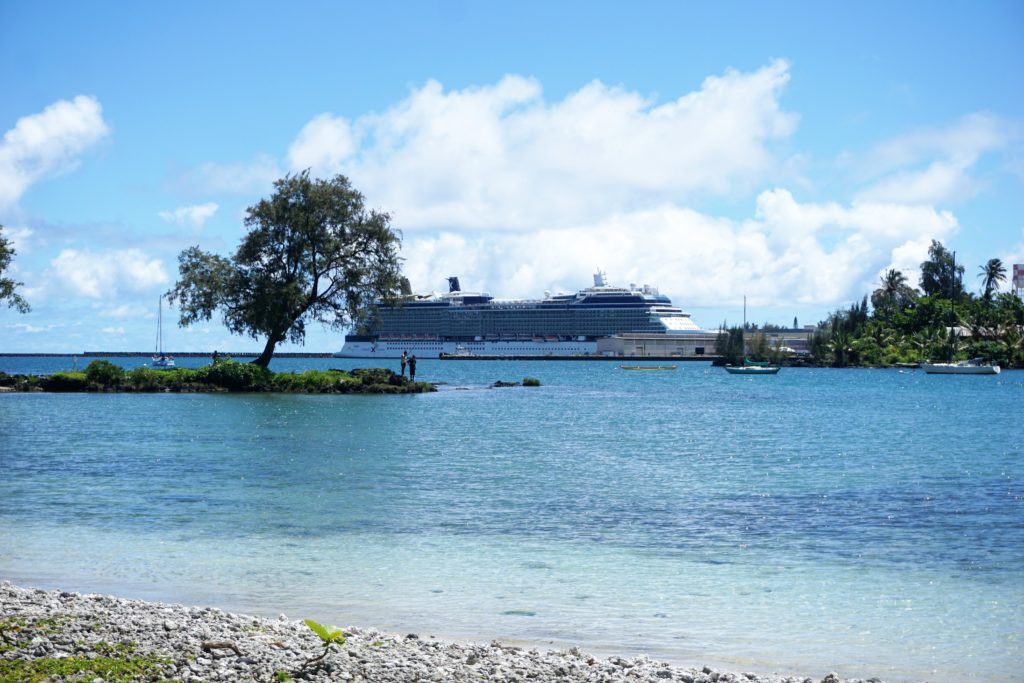 Following this personal narrative, it was a very short drive to our first official stop, the Liliuokalani Japanese Garden. This gorgeous landscape is the largest, authentic ornamental Japanese garden outside of Japan. While the tour description indicated a "drive-by" narration, Steve stopped for a short walking tour.
We actually spent about 20 minutes exploring this 24-acre park. Steve pointed out some of the more unique plants and features, including the paper trees, while also allowing us time to take photos.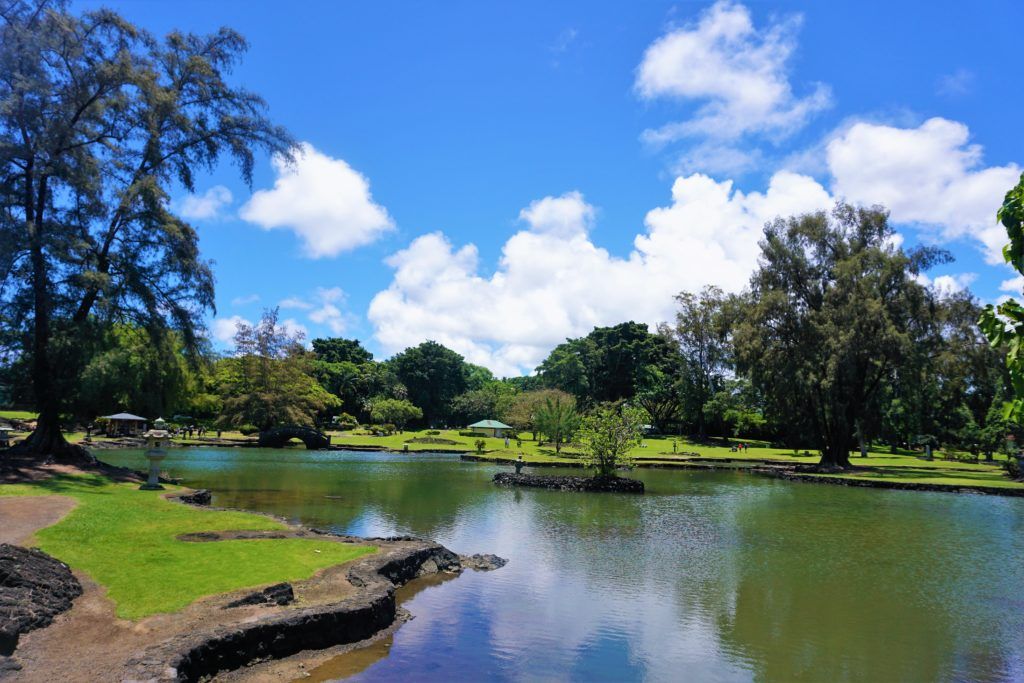 Throughout the day, Steve would find ways to interject his own life experiences into many of the island's landmarks. These authentic accounts certainly gave me a greater appreciation for many of the day's stops.
City Highlights of Hilo
Leaving the park, we headed towards our second stop, the Mauna Loa Macadamia Nut Farm. Steve spent the approximately 30 minute drive pointing out some of the city landmarks.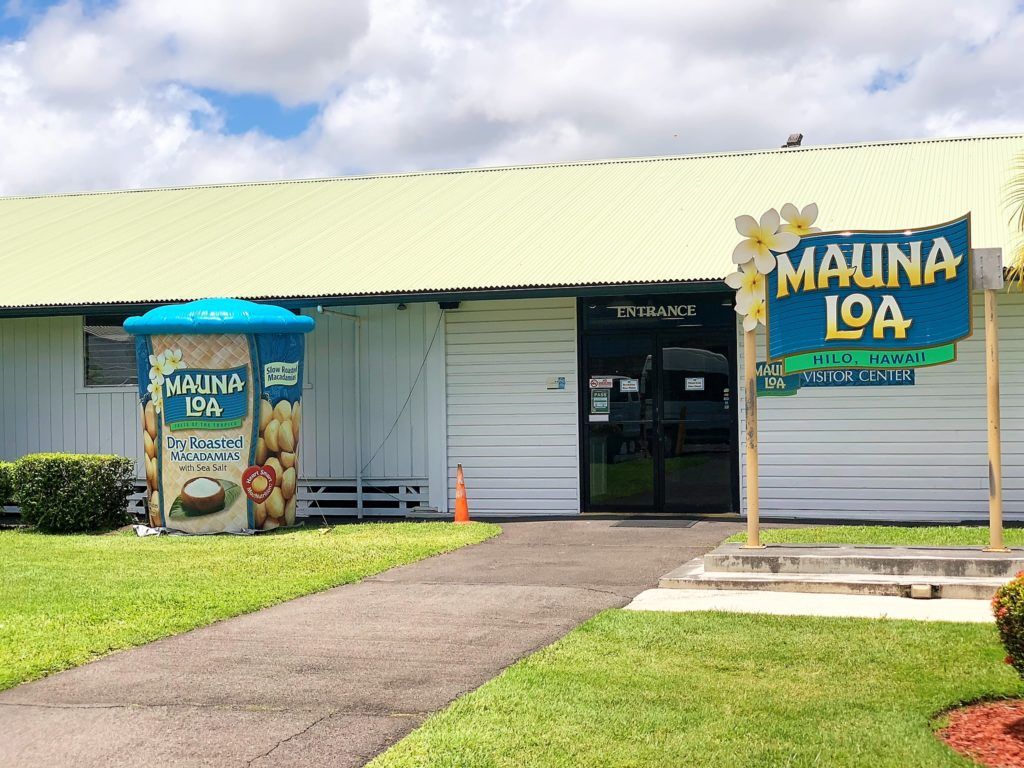 While we knew this ahead of time, Steve did also provide an update on the multiple closures at the Volcanoes National Park due to the eruptions in 2018. Arriving at the nut farm, we had about an hour on our own.
The Mauna Loa factory included a visitor center, a self-guided tour of the production plant, and a store to purchase some tasty souvenirs. This also counted as our "lunch stop" for the day. This was perhaps the biggest let down, as the lunch options were nothing more than cafeteria food.
We opted to purchase some macadamia nuts, enjoy the outdoor weather, and stroll the grounds while many others actually ate lunch.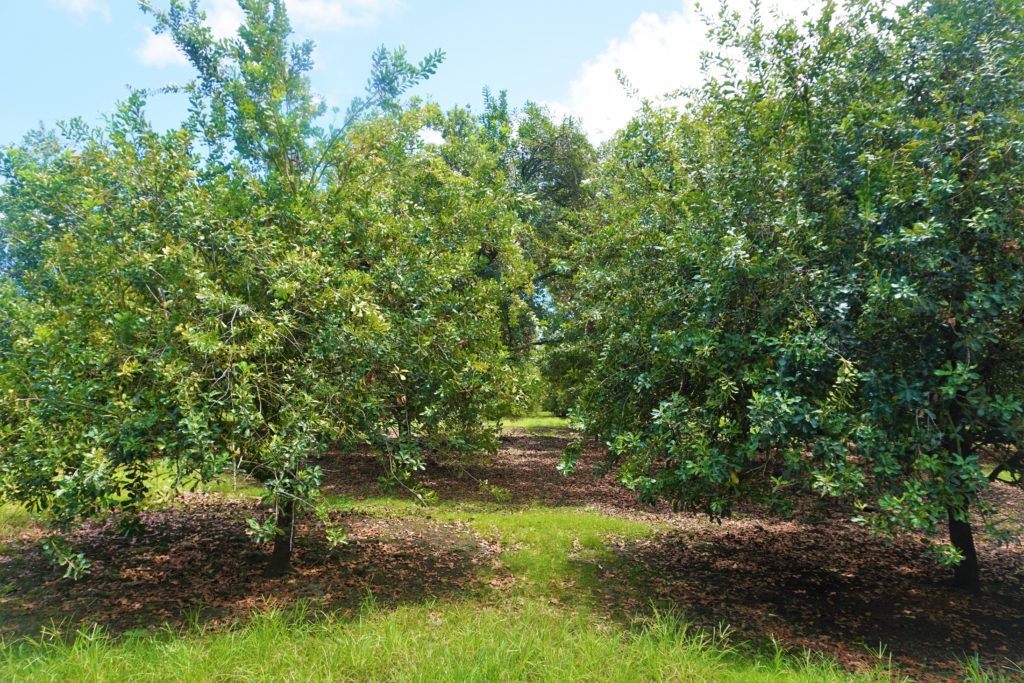 Our next stop was the Akatsuka Orchid Garden. After about 30 minutes of drive time, we arrived ready to examine the dozens of varieties of orchids. This was again a self-guided tour where we could see why Hilo is considered the "flower capital of the world".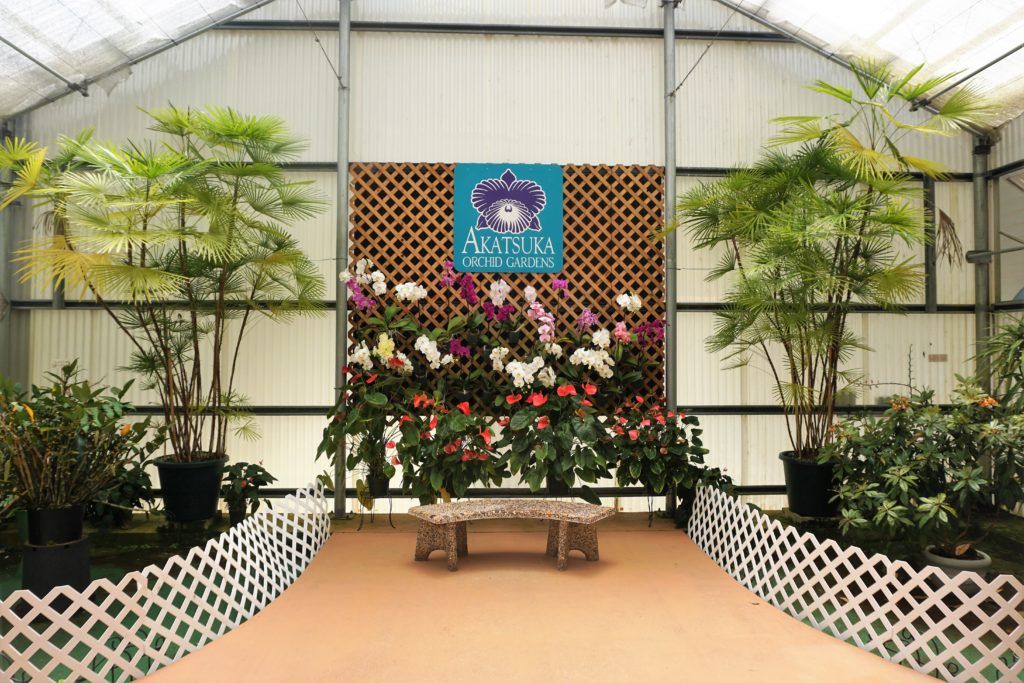 Steve was there to highlight some of the different varietals. Chief among them is the garden's prized $20,000 orchid that is recognized by the American Orchid Society for its shape and symmetry.
Next, it was on to the highlight of the day, Volcanoes National Park.
A Partially Opened Volcanoes National Park
We made a few stops along the Crater Rim Drive tour during the roughly two hours that we spent at the park. Our first stop was at the Kilauea Iki Crater look out, where we got an up-close look and beautiful pictures of the crater. We spent about 15 minutes here, with Steve happily taking everyone's photos and providing some basic facts about the volcano and the park itself.
With the recent eruptions, there were some detours and tourist areas along the drive that were closed during our visit.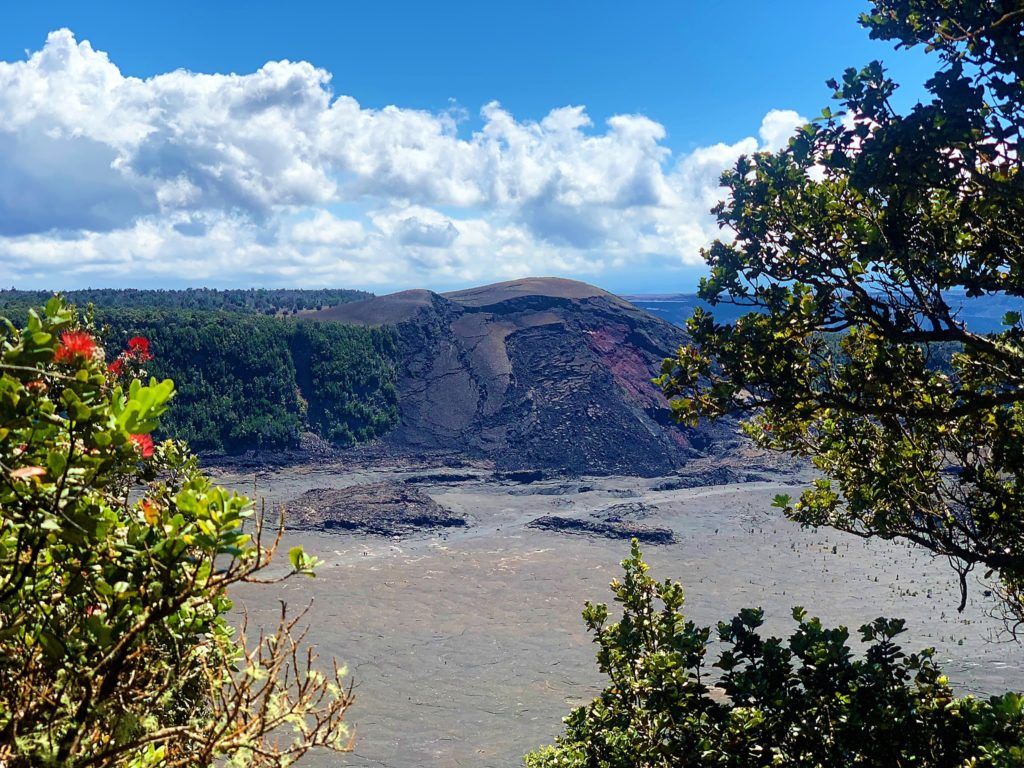 Our second stop was at the Kilauea Visitor Center & Exhibits. We had approximately an hour here for self-exploration. With several areas off limits, the park rangers were busy providing information and updates. There was also an informational video playing about the dramatic recent events.
The small visitor's center was quite busy. So, we briefly reviewed these exhibits which were informative but crowded.
On the advice of our tour guide, we crossed the parking lot for the short walk to the Volcano House on the rim of the Kilauea caldera. This hotel and restaurant offers another vantage point to capture some photos of the Halemaʻumaʻu crater. Several other members of our tour, along with Steve, also headed in this direction.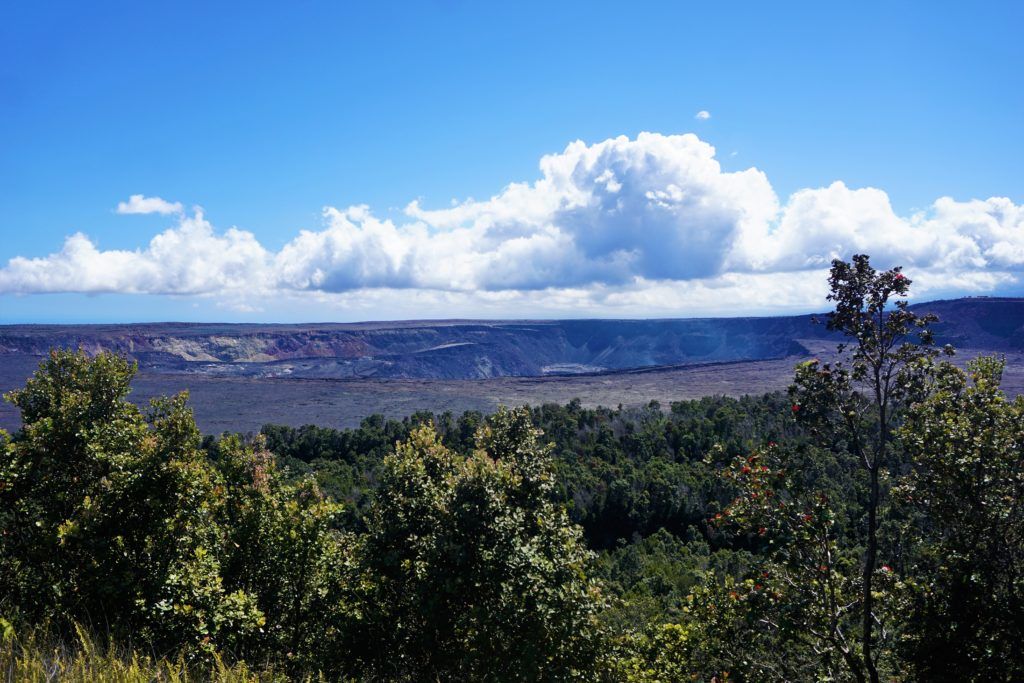 Back on the bus, our next stop was the Steam Vents & Sulphur Banks (Ha'akulamanu). This was a short walk on a path from the parking lot. Visitors do need to be careful, as only a small rope roughly waist high separates you from the crater below. In fact, there was an individual who fell over the ledge some 80 feet the day that we were there.
This stop was about 20 minutes. While the steam vents were a bit underwhelming to view, it was interesting to learn how magma below the surface heats the rocks in the ravine to such a temperature that ground water essentially evaporates, creating a constant cloud of steam that emits.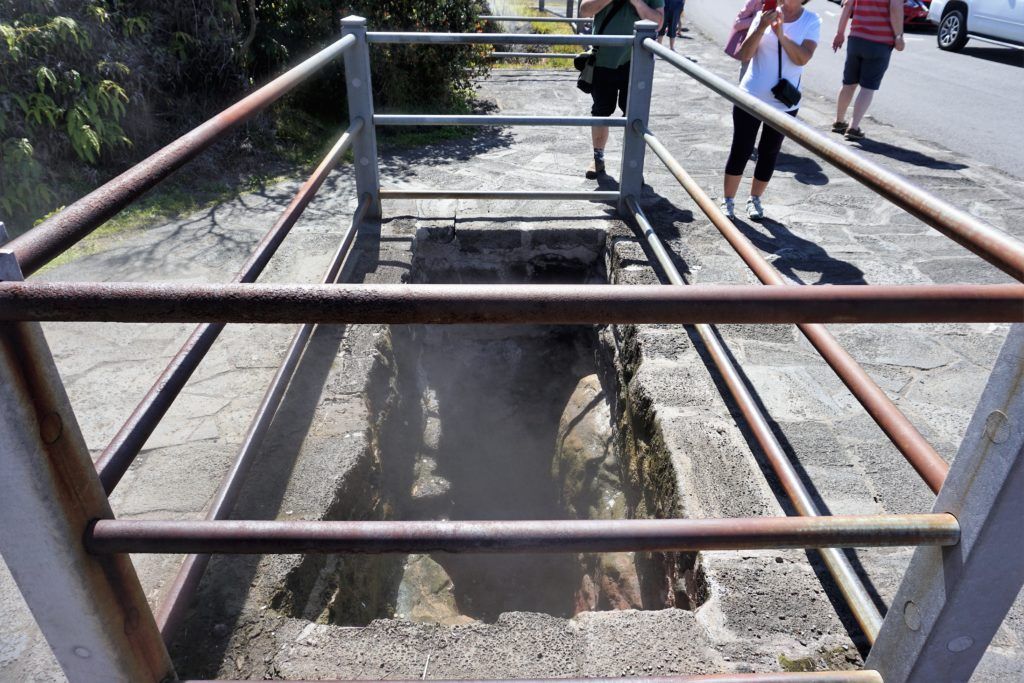 Across the way are the Sulphur Banks, which emit water vapor and volcanic gases giving the hallmark rotten eggs smell.
Exploring More of Hilo
Leaving the park, we traversed back through areas that we traveled earlier in the day. We were both starting to get a little tired at this point.
Close to an hour later, we arrived at our next destination, Rainbow Falls. Rainbow Falls is conveniently located in Wailuku State Park in the town of Hilo. This waterfall cascades 80 feet into a natural lava rock pool. While only a modest height, this fall is known for the rainbows that are cast in its mist.
While quite lovely, this dainty waterfall was not exactly what we expected after having visited some of the powerful and extraordinary waterfalls in Iceland. Still, we took a moment to admire the landmark and grab some photos.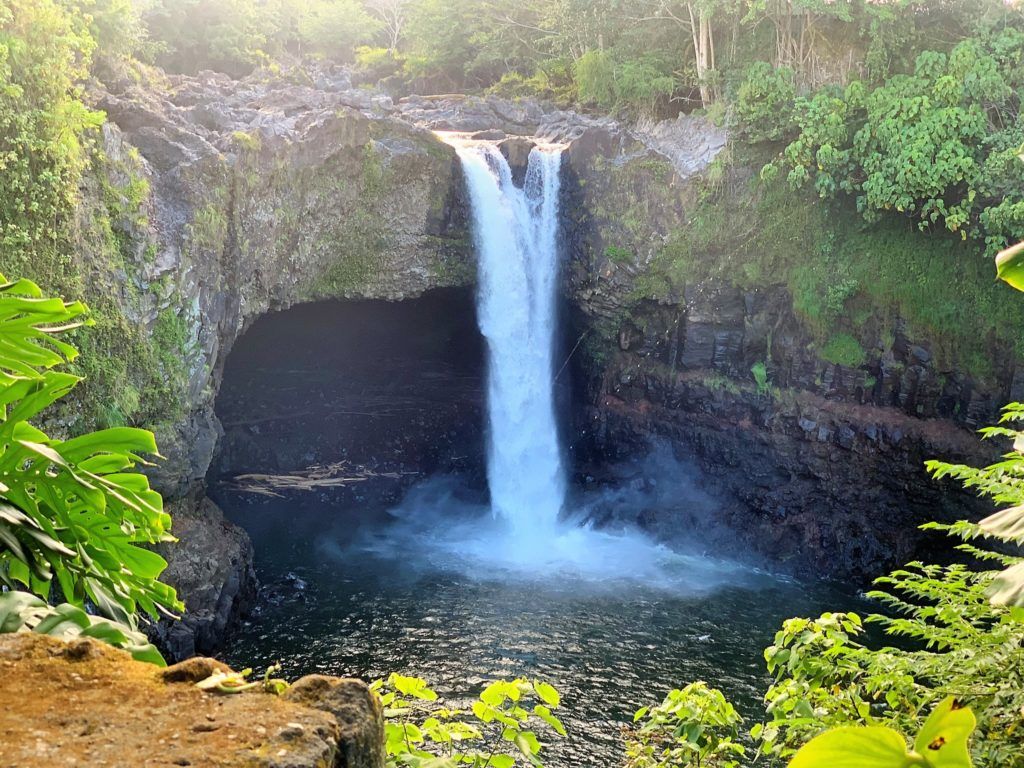 Back on the bus, we passed the turn off to return to the ship on our way to the final destination, a black sand beach. Richardson Ocean Park is the closest black sand beach to Hilo. Even though it was later in the day, the area was still quite busy with locals and tourists alike.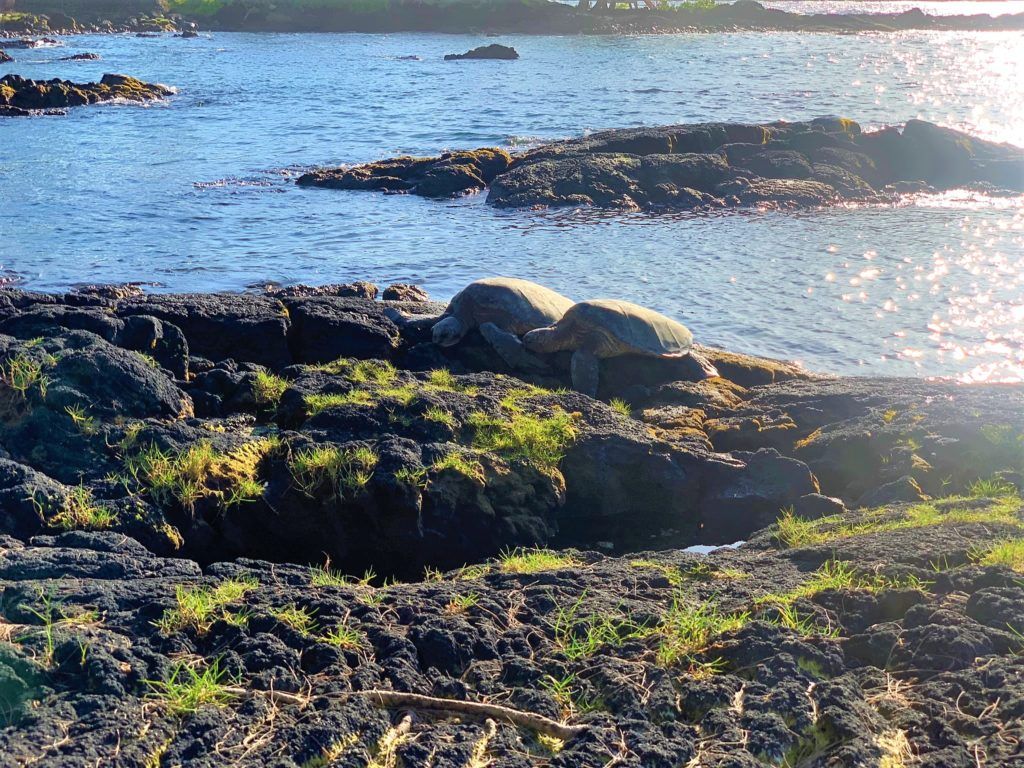 We strolled the beach and came across some massive green sea turtles, who were also enjoying the warm sun. This was perhaps one of the best ways to end an all-encompassing tour of the Big Island during our visit to Hawaii.
Recap of the Best of the Big Island and Volcanoes National Park Review
This comprehensive tour took us to all the major landmarks and attractions on the Hilo side of the island. Our tour guide Steve was friendly, knowledgeable, and more than happy to answer questions. You could tell that he enjoyed being a tour guide and had a true passion for his history and island.
Unfortunately, there were several restrictions at the Volcanoes National Park during our visit. We knew this ahead of time, and Steve did his best to provide insight and additional information at the stops that we were able to make in the park.
The Best of the Big Island and Volcanoes National Park excursion is certainly a fast paced tour. While we did not book directly with C Big Island Tours, we would certainly consider another tour with them on a return trip to Hawaii. If you choose, you can book this tour directly on the company's website. If you want to see as much as possible during your stop at Hilo on a cruise, this tour is perfect for you.
Overall, it was a beautiful day getting to experience the island's highlights from a local guide who made the day fun and enlightening.
Comments
Have you taken an island tour of the Big Island of Hawaii? Have you visited Volcanoes National Park? Drop us an anchor below with your experiences cruising to Hawaii.