SCROLL DOWN TO WATCH THIS WEEK"S CRUISE NEWS BROADCAST!
Finally, cruisers received some much needed good news this week. One of the largest ships to date completed its first cruise since the shutdown, and the first "cruise" from the United States is scheduled to set sail tomorrow. Still, there were more disappointing announcements too. Don't worry if you missed any of the updates, we have a complete recap of the past week's events. Here is our latest look at all of the Cruise News from July 31st 2020.
Cruise News July 31st 2020 Edition
First Ship to Sail from the United States
Given the CDC's No Sail Order, most large cruise ships are barred from sailing until at least September 30th. However, these guidelines do not apply to some of the small ship vessels like UnCruise Adventures. This small-ship cruise line's 60-passenger Wilderness Adventurer has been given the green light to set sail from Juneau, Alaska this Saturday!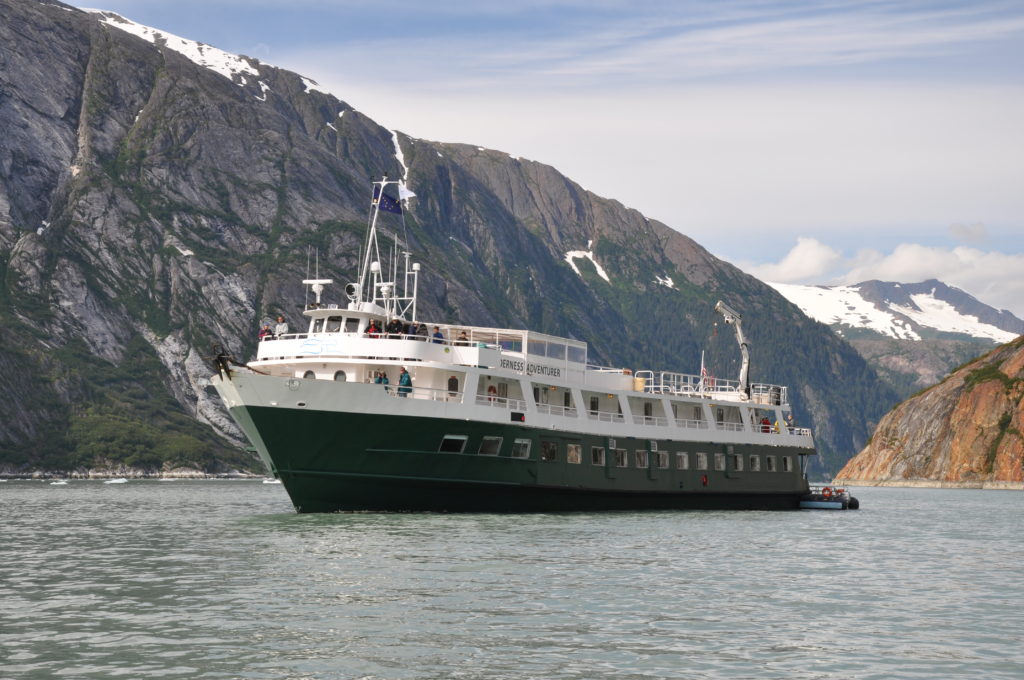 Known for its adventure-focused itineraries, the Wilderness Adventurer will sail a 7-day cruise to Glacier Bay National Park, Tracy Arm Fjord, and Admiralty Island. Focused on outdoor activities, guests can set off on excursions in search of brown bears, whales, bird watching, and more. With a variety of hikes, kayaking, and adventure activities, guests can enjoy the true Alaskan wilderness without the normal crowds of tourists.
UnCruise is still taking every precaution possible when it comes to safety amidst this global pandemic. While passenger capacity on Wilderness Adventurer is 60-guests, the ship will sail with only 38 guests. Further, guests are required to obtain a negative COVID-19 test within 3 days prior to the trip and are required to wear masks when social distancing is not possible. This small-ship cruise line has also ramped up cleaning and sanitation protocols, will be completing temperature checks daily, has switched to all fully-plated meal service, and have added more shore excursion guides to allow for further social distancing.
UnCruise also hopes to operate its 22-passenger Safari Quest on the Columbia River starting in September.
Could Empress of the Seas Be Scrapped?
Empress of the Seas is presently Royal Caribbean's smallest ship. The ship originally launched back in 1990 and remained part of the fleet until 2008. Then, it was shifted to Pullmantur, the now defunct Spanish cruise line that is partly owned by Royal Caribbean. The 48.5 thousand gross ton ship returned to the Royal fleet in 2016. For a short time, the ship offered cruises to Cuba, before the federal government banned sailings last June.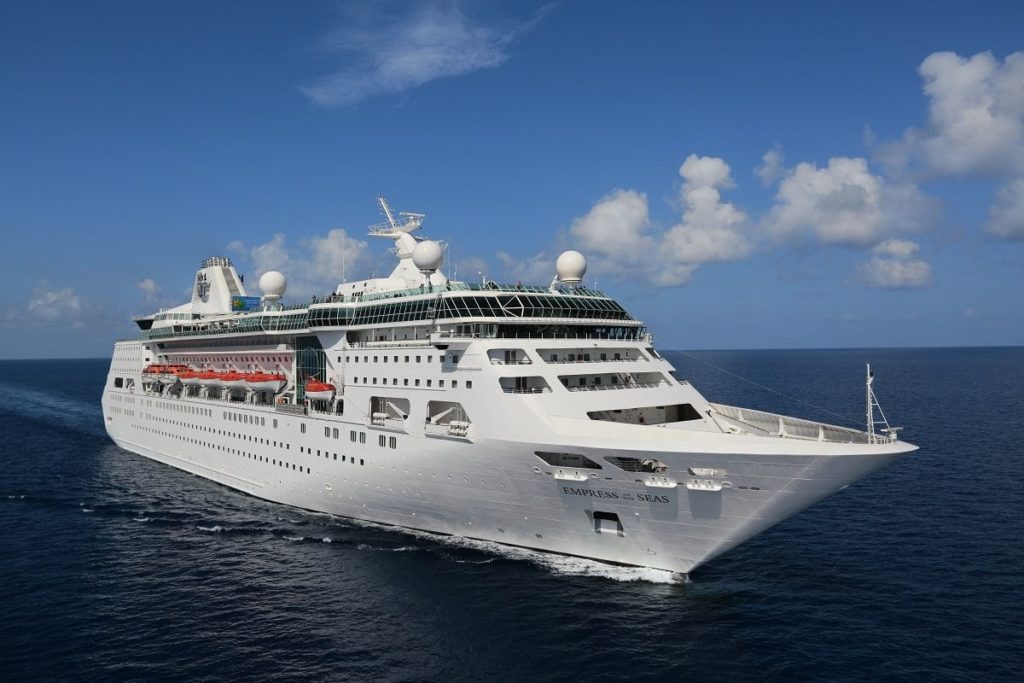 Now, according to the ship's current course, it appears that it may be headed to the scrapyard. The ship appears to be sailing towards Malta. This is where the other Pullmantur ships, including Monarch and Sovereign, first stopped to unload heavy equipment, before heading to Turkey to be scrapped.
Given the current trajectory, it appears Empress of the Seas might be on the same course. Given the ship is close to 30 years old, and was mainly brought back for now prohibited Cuba cruises, it is very likely that the ship could be removed from the fleet. However, Royal Caribbean claims at the moment that the ship is not not being scrapped. Only time will tell what is really the future of Empress of the Seas.
Norwegian Cruise Line Extends Cruise Suspension
Last week, we reported that Princess Cruises was delaying most cruises through December 15, 2020. Well, this week, Norwegian Cruise Line announced it was canceling more cruises as well.
NCL cited the global health crisis as the main reason it was extending its pause on cruising through the end of October. It was just earlier this month that the cruise line announced it was canceling cruises through the end of September to be in compliance with the CDC's No Sail Order.
Those impacted by these new cancellations will automatically receive a refund of their cruise fare in the form of a Future Cruise Credit for 125% of the amount paid. The FCC must be used one year from issued date for any Norwegian Cruise Line voyage embarking through 2022.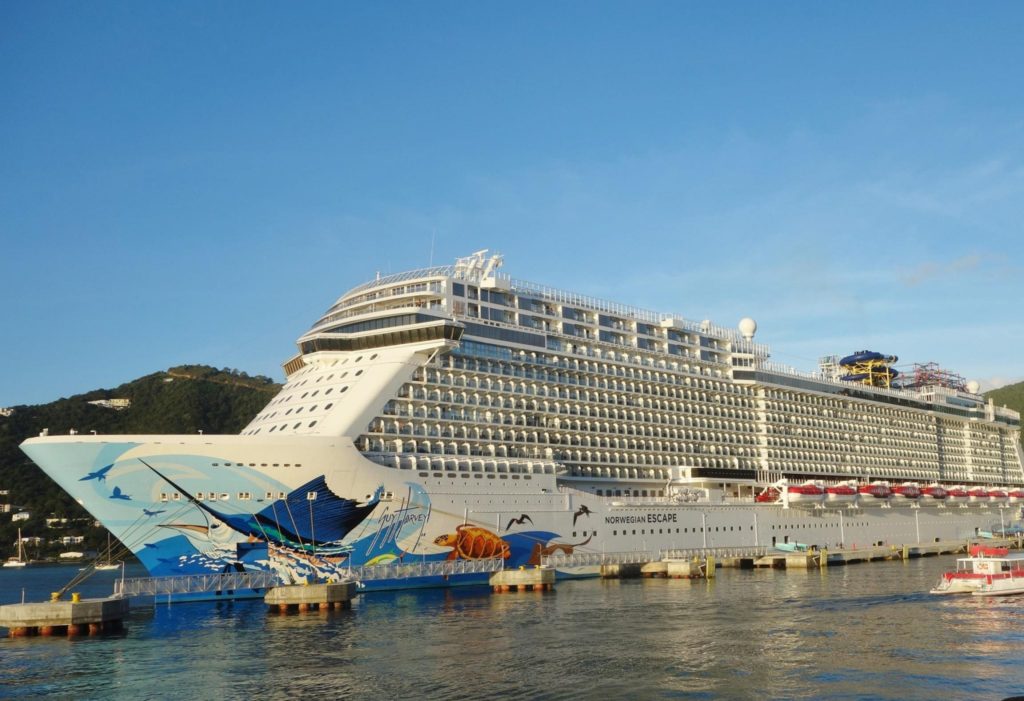 Guests can receive a refund of all monies paid to the original form of payment by submitting a Refund Request Form. The form will be live on NCL's website on August 3rd. Cruisers wanting this option must submit the request by August 14th.
Further, Norwegian Cruise Line updated its Peace of Mind Policy. For all 2020 cruises, travelers can cancel up to 48 hours prior to their vacation start date and receive a future cruise credit equal to 100% of all monies paid for the cruise. Also, the final payment due date for active 2020 voyages has been changed to 60 days prior to sailing.
For 2021 cruises through October, travelers have the flexibility to cancel 15 days prior to the vacation start and still receive a 100% future cruise credit. Currently, the company's typical final payment schedule for 2021 cruises remains the standard 120 days prior to the sailing.
Passengers are Eager to Return to Cruising
If you are like us, then you can't wait to get back on a cruise ship. Looks like we are not alone. In a recent study conducted by Cruzely, over 80% of past cruisers reported that they would cruise again once voyages resume.
Slightly more than 1 in 4 previous passengers (28.5%) indicated they would be ready to sail as soon as cruising resumes. About 30% of those polled said they would wait to cruise once there is a cure or vaccine for COVID-19.
Only 1% of the 1,500 participants in the survey indicated they would not cruise again.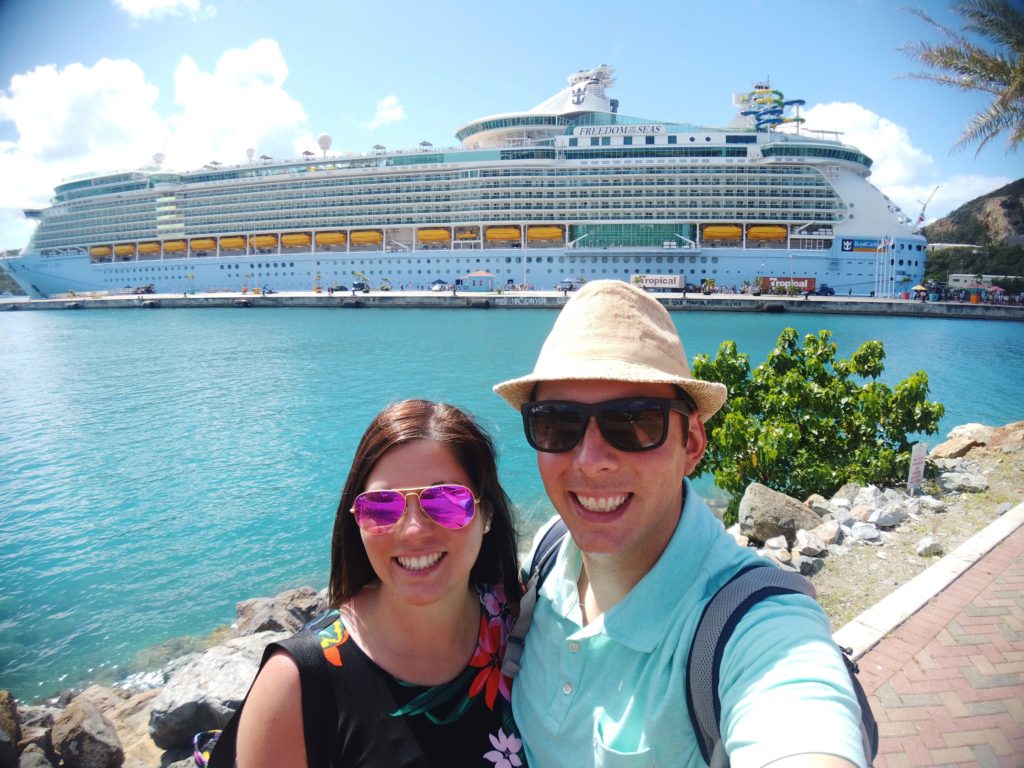 While an overwhelming majority are ready to cruise, these individuals were split on when they believe cruising will resume. Less than 10% of those who responded to the survey believe cruising will resume this October. While there was not consensus of when cruising would start again, a plurality (46.2%) believes it will resume in the first half of 2021.
Forty-five percent of survey takers say they would be willing to wear a mask at times during a cruise once ships begin sailing. Approximately 32% said they would not sail if a mask was required at times during the trip.
Mein Schiff 2 Completes First Cruise Since Shutdown
In more uplifting cruise news, the German cruise line TUI set sail on its first cruise since the pandemic. The mega-ship Mein Schiff 2, which holds 2,000 passengers, set sail on Friday, July 24th. Departing from Hamburg, the three day weekend cruise had no stops as it sailed on the North Sea towards Norway.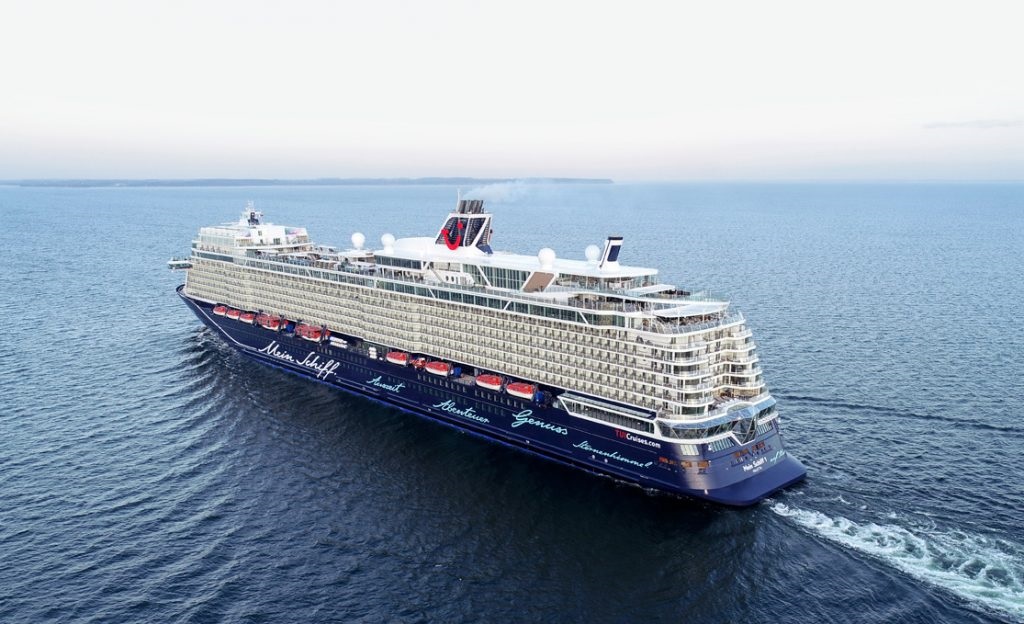 There were several safety precautions in place during this trip due to ongoing COVID-19 concerns. The ship was limited to 60% capacity, and only rooms that were balcony class or above were occupied. Passengers were required to social distance or to wear a mask when they could not be at least 5 feet away from other passengers or crew. There was also no self-service at the buffet and QR codes for digital menus in sit down restaurants.
Before even boarding the vessel, all travelers had to complete an extensive health questionnaire and have their temperatures checked. These procedures are very similar to the ones we had to complete for our Freedom of the Seas Southern Caribbean cruise this past March.
Next week, the German cruise line AIDA, which is owned by Carnival Corporation, plans to set sail. The AIDAperla will set sail from Hamburg on August 5th. Two more AIDA ships have plans to begin sailing later in August in a phased resumption of cruising.
These are great signs that cruising can resume, with the proper health and safety protocols in place.
Holland America Line Renames New Build
In other cruise news for July 31st, Holland America Line announced that its new ship, previously named Ryndam, will be slightly delayed in delivery until July 30, 2021 due to the ongoing global health crisis. This third Pinnacle-class ship was originally scheduled to be delivered in May 2021.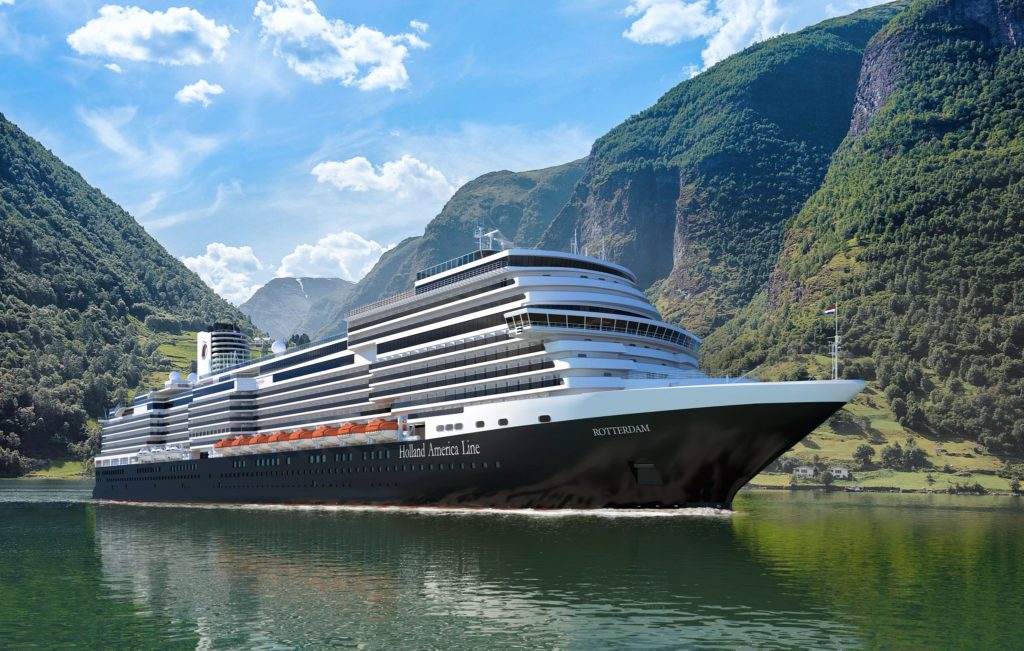 The cruise line also announced that it will be changing the name of the ship from Ryndam to Rotterdam in honor of the recently sold ship. This new ship will be the seventh ship to bear the Rotterdam name. The very first ship in the fleet was the "original" Rotterdam, which sailed its maiden voyage from the Netherlands to New York on Oct. 15, 1872. When the new Rotterdam is delivered, it will spend the summer exploring Northern Europe and the Baltic on round-trip cruises from Amsterdam.
Comments
Were there any updates that we missed in our Cruise News July 31st edition? Do you have any additional headlines from the past week? Drop us an anchor below with your latest information on the cruise industry.