Scroll down to watch our latest video of all the Alaska Cruises happening in 2021!
Just when we thought we could count the Alaska cruise season out for the second year in a row, we received some great cruise news! The Alaska Tourism Recovery Act passed, providing an opportunity to preserve the tourism industry of Southeast Alaska with a partial season of Alaska cruises for Summer 2021.
This legislation waives the Passenger Vessel Services Act for as long as Canada's cruise ban is in place (currently, through February 2022). This will allow foreign-flagged cruise ships to by-pass the requirement of visiting a foreign port.
Related Post: Alaska Cruise Planning Guide
Thus, cruise ships can provide roundtrip itineraries to Alaska from Seattle without visiting a Canadian port.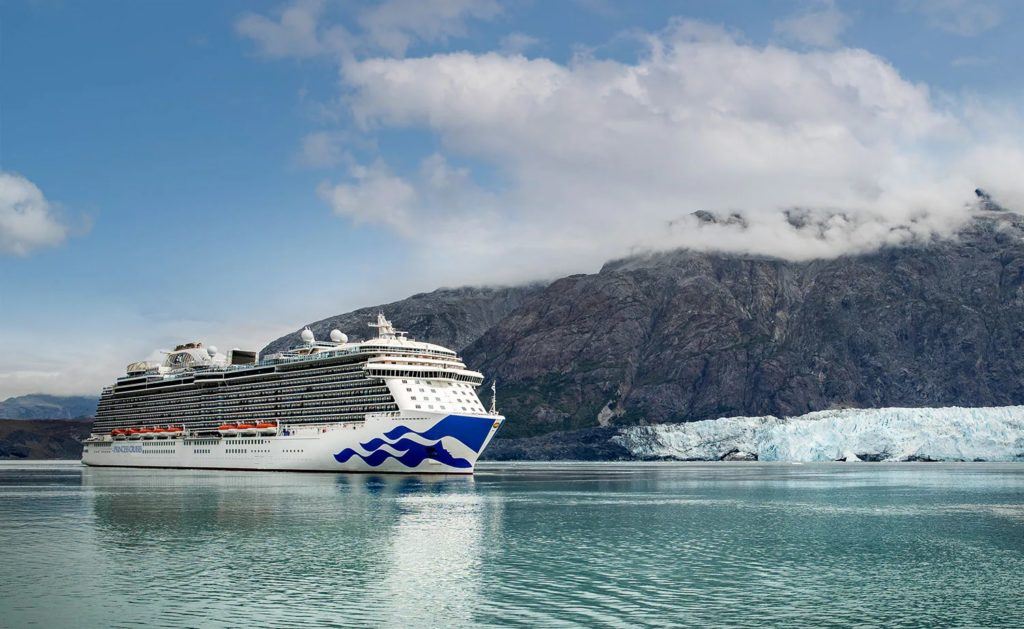 Not long after this announcement, the cruise lines began making announcements regarding cruises to Alaska this season. So, in this post, we sum up all the Alaska Cruises You Can Take in Summer 2021.
Alaska Cruises You Can Take Summer 2021
Carnival Corporation was the first out of the gate to announce that Princess Cruises, Holland America Line, and Carnival Cruise Line would all return to Alaska in July. These cruises will be open to fully vaccinated guests only.
Holland America Line Nieuw Amsterdam
Holland America Line will resume operations on July 24th with 7-day roundtrip sailings from Seattle on Nieuw Amsterdam. This "Alaskan Explorer" itinerary will call in Juneau, Icy Strait Point, Sitka, and Ketchikan. It will also include scenic cruising in Glacier Bay and Stephens Passage.
These itineraries are scheduled to depart through October 2nd.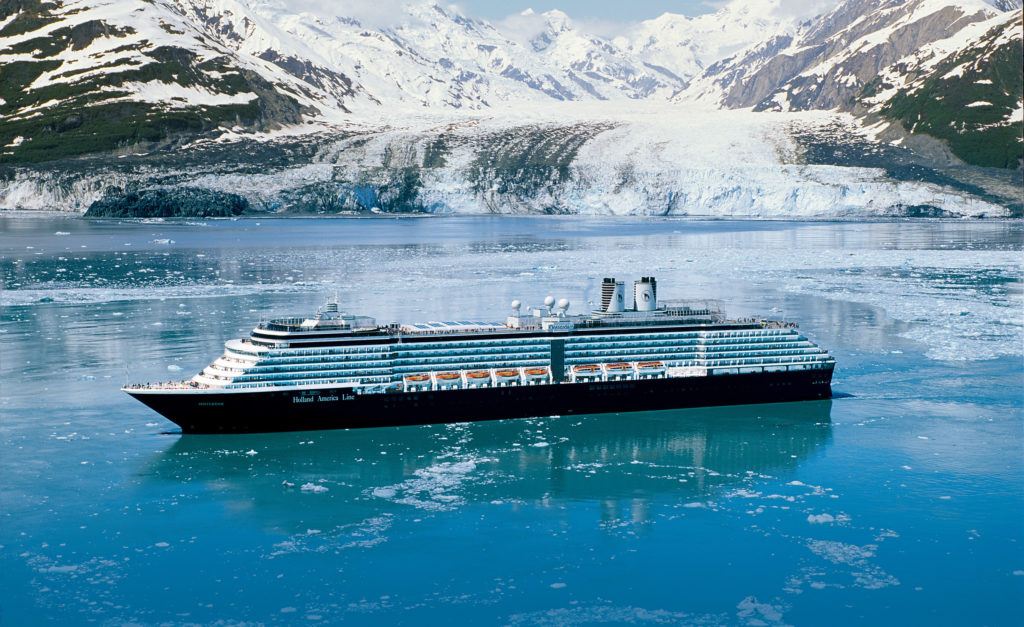 EXCLUSIVE SAVINGS: Find the Lowest Fares on Summer 2021 Alaska Cruises
Princess Cruises Majestic Princess
Princess Cruises will resume operations starting on July 25th also with 7-day roundtrip sailings from Seattle on Majestic Princess. This itinerary will call in Glacier Bay National Park, Juneau, Skagway, and Ketchikan.
These itineraries are scheduled to depart through September 26th.
Carnival Cruise Line Carnival Miracle
Carnival Cruise Line will resume operations starting on July 27th with Carnival Miracle. The brand's Carnival Miracle will sail 7-day roundtrip itineraries from Seattle through September 14th. These cruises will visit Juneau, Skagway, and Ketchikan, as well as scenic cruising in Tracy Arm Fjord.
The September 14th sailing will be a 8-day trip with an additional stop in Icy Strait Point.
Royal Caribbean Serenade of the Seas
Just a day after Carnival's announcement, Royal Caribbean Group also announced that both Royal Caribbean and Celebrity Cruises will cruise in Alaska this year beginning in July.
All crew members and guests 16 years of age or older must be fully vaccinated to sail on these Alaska cruises. After August 1st, this applies to everyone 12 years of age or older. Those underage will receive a test prior to sailing.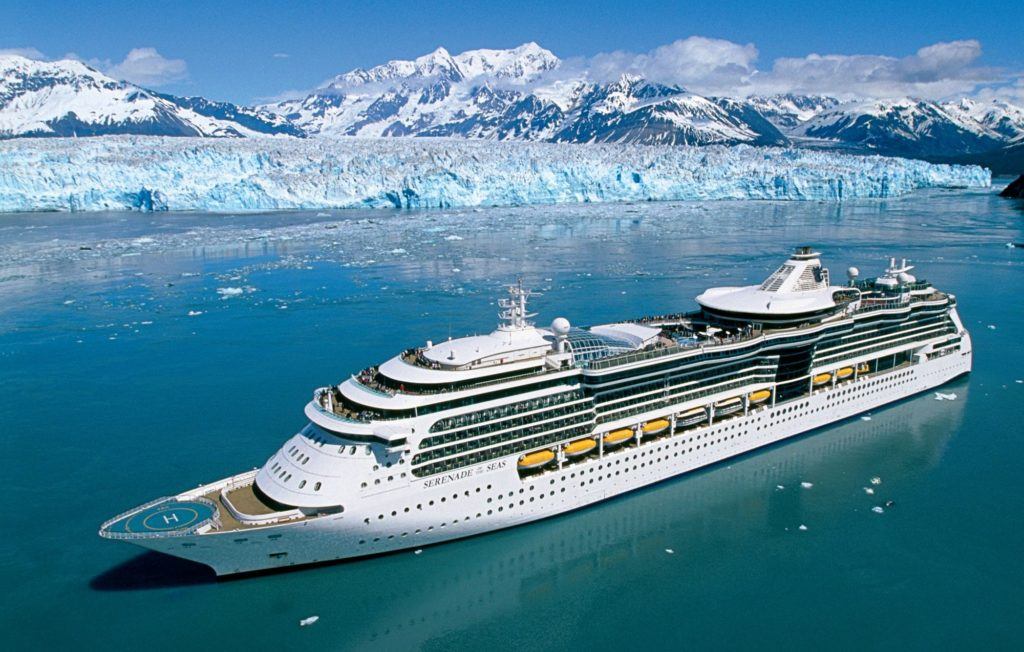 The first ship for the Group to sail in the region will be Serenade of the Seas. Serenade will begin cruising on July 19th, sailing roundtrip from Seattle – a change from its previously scheduled homeport in Vancouver.
The 7-day itinerary will feature visits to Juneau, Sitka, Ketchikan, and Icy Strait Point, as well as Endicott Arm and Dawes Glacier.
Royal Caribbean Ovation of the Seas
Ovation of the Seas will follow shortly after, debuting in the region on August 13th. This ship will provide a different take on Alaskan adventure, pairing the region's natural wonders with thrilling onboard amenities.
Ovation of the Seas' 7-day itinerary will sail roundtrip from Seattle. The ship will visit Juneau, Sitka, and Skagway, as well as cruise the Inside Passage and Endicott Arm & Dawes Glacier.
Celebrity Cruises Celebrity Millennium
Additionally, Celebrity Cruises will make its long-awaited return to Alaska. Initially, the brand announced that Celebrity Summit will begin sailing on July 23rd roundtrip from Seattle on 7-day itineraries.
The itinerary will include stops in Ketchikan, Juneau, and Skagway, along with cruising Endicott Arm & Dawes Glacier.
Likewise, guests must have a vaccination prior to taking one of these Alaska cruises this summer.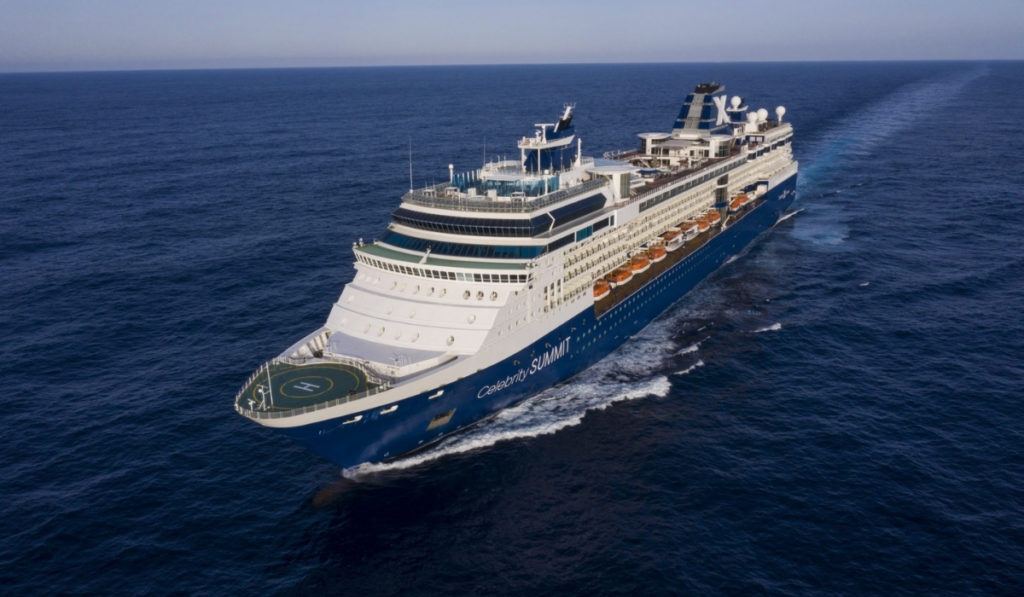 However, in a recent update, Celebrity Cruises indicated a redeployment plan. Now, Celebrity Millennium will cruise the region instead of Celebrity Summit. Celebrity Summit will assume Millennium's previously announced Caribbean cruises from St. Maarten this summer.
Related Post: Alaska Cruise Packing Guide
Norwegian Cruise Line Norwegian Encore
Preceding the announcement from Carnival Corp., Norwegian Cruise Line quietly opened back up bookings for Norwegian Bliss in Alaska this summer.
Following this move, Norwegian Cruise Line officially announced its return to Alaska for this summer.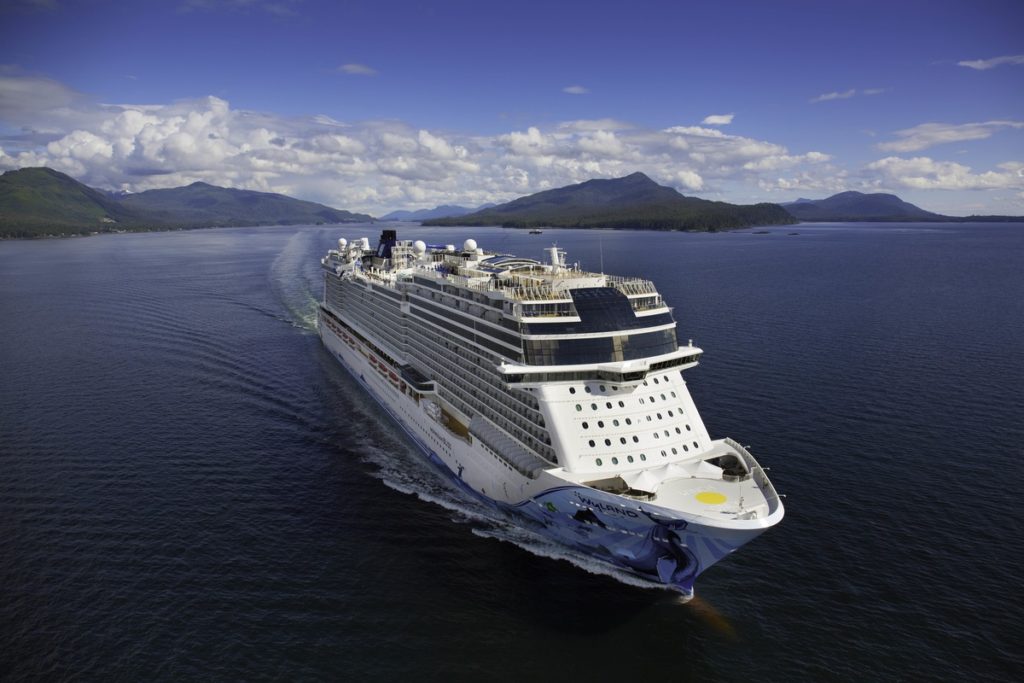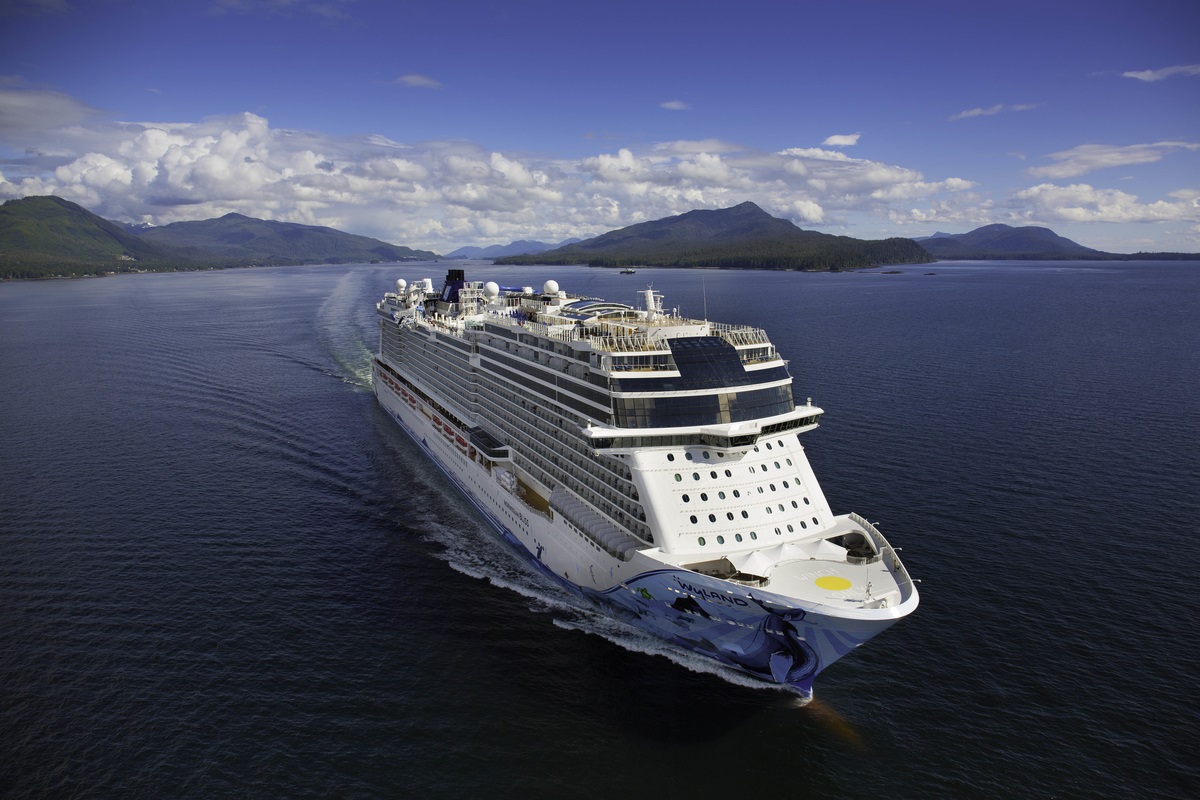 Norwegian Bliss was scheduled to sail 7-day itineraries from Seattle beginning August 7th with stops in Skagway, Juneau, Ketchikan, and Icy Strait Point. The previously scheduled stop in Victoria, British Columbia was eliminated from the itinerary.
These cruises were slated to sail through October 16th and offer 7 to 13 hours of port time. On select sailings, guests would also have the chance to take in the serene views of Glacier Bay National Park or the Holkham Bay Glacier Fjord.
However, in a recent update, Norwegian Cruise Line announced another redeployment plan. Now, Norwegian Encore will cruise in Alaska this summer instead of Norwegian Bliss.
Along with a change of ship, there have been slight changes made to the itinerary. Now, instead of visiting Holkham Bay, the ship will cruise the Dawes Glacier and Endicott Arm.
All guests must be vaccinated prior to sailing on Norwegian Cruise Line at least through October 31st.
Silversea Cruises Silver Muse
With the passage of the U.S. Alaska Tourism Restoration Act, Silversea Cruises announced that Silver Muse will resume round-trip sailings from Seattle starting July 29th. This makes Silversea the first ultra-luxury cruise line to operate in Alaska this summer.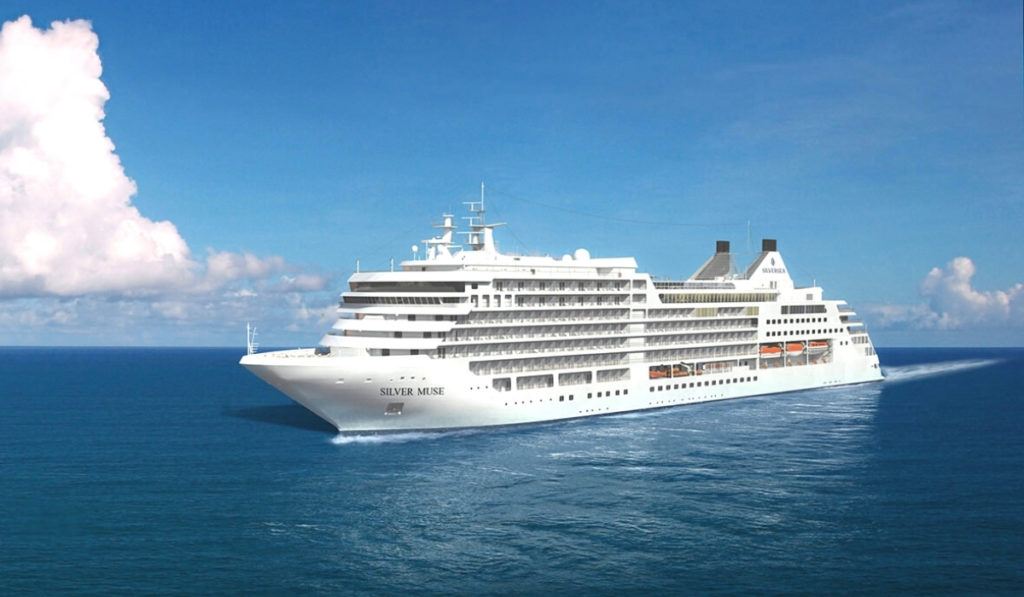 Silver Muse will sail roundtrip from Seattle on 10 and 11-night itineraries. These extended voyages will enable Silversea's guests to journey to the Sawyer Glacier and the Mendenhall Glacier, as well as experience the state's remarkable landscapes, wildlife, and remote communities, including Ketchikan, Juneau, Wrangell, Skagway, and Sitka.
Lindblad Expeditions
Lindblad Expeditions will resume voyages this summer for the 2021 Alaska season. They will begin the season with 6 and 8-day itineraries aboard their 100-guest sister ships National Geographic Quest and National Geographic Venture, with the first departures June 5th and June 6th.
Given demand, the expedition cruise line recently announced that it will add sailings on the 62-guest sister ships, National Geographic Sea Bird and National Geographic Sea Lion. These ships will explore Alaska on a series of Wild Escape departures starting June 25th and continuing through August.
All guests 16 years of age and over must be vaccinated prior to cruising.
BOOKING BONUS: Get AMAZING Deals on Alaska Cruises Now!
UnCruise Adventures
UnCruise Adventures operates small U.S. flagged ships that are not bound by the CDC's Conditional Sailing Order requirements. Thus, UnCruise will offer a full schedule in Alaska starting in May.
May 7th kicked off the company's first full sailing out of Juneau. The full Alaska season will include six adventure itineraries of 22-86 guests, led by a fully vaccinated crew. The company's recent policy requires all guests to provide proof of vaccination as well to embark on their adventure.
Related Post: Best Time of Year to Take an Alaskan Cruise
The six adventure itineraries for the 2021 Alaska season include:
Eastern Fjords & Glacier Bay – 14 Nights
Inside Passage & Glacier Bay Wilderness – 12 Nights
Alaska's Glacier Country – 7 Nights
Alaska Fjords & Glaciers – 7 Nights
Northern Passages & Glacier Bay – 7 Nights
Glacier Bay National Park Adventure – 7 Nights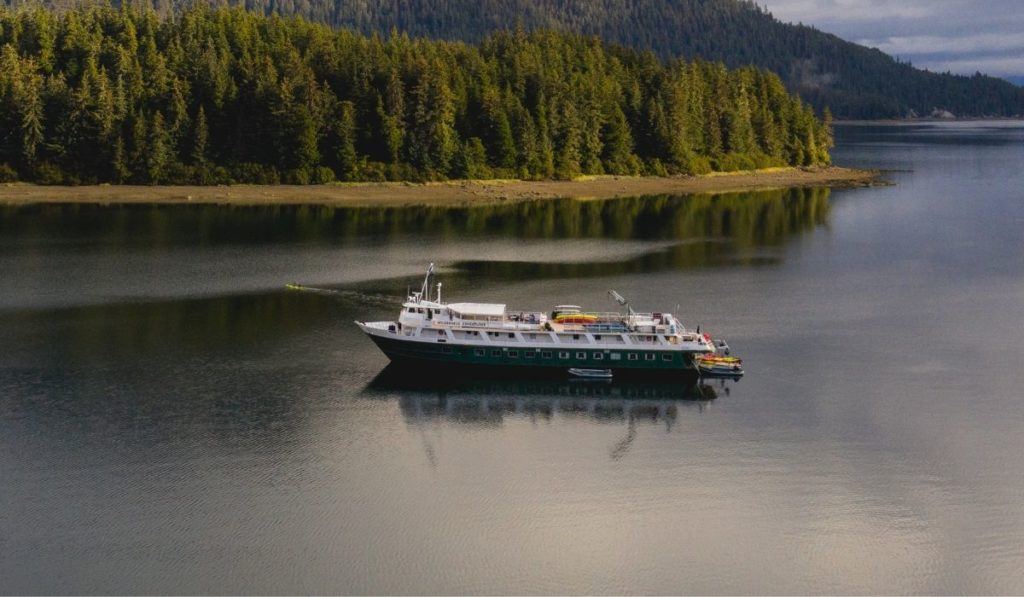 American Cruise Lines American Constellation
The brand's American Constellation, one of the newest ships in Alaska, will cruise the region from June through September. American Cruise Lines will explore Southeast Alaska's unique cultures, scenic glaciers, fjords, and abundant wildlife with a series of 8-day and 11-day itineraries.
The 8-day Southeast Alaska cruises will be roundtrip from Juneau. The brand new 11-day Alaskan Explorer cruises will venture further into the Inside Passage, Clarence Straight, Tracy Arm, and Glacier Bay. These Alaskan Explorer cruises sail roundtrip from Juneau, as well as from Ketchikan to Juneau.
American Cruise Lines operates small U.S. built, crewed, and flagged ships, which accommodate just 100-190 passengers and visit only domestic ports of call.
Comments
What do you think about all the recently announced Alaska Cruises You Can Take in Summer 2021? Will you be booking a trip to Alaska this summer? Drop us an anchor below to share your summer 2021 cruise plans.