Norwegian Cruise Line's newest and biggest ship, Norwegian Bliss, set sail earlier this month. The ship has been offering preview sailings as it traversed from New York to its homeport in Seattle, WA. Tomorrow, the cruise line will be hosting a three-day inaugural cruise, and we will be onboard as guests. Of course, we are looking forward to testing out some of the ship's innovative features and brand new venues. As we gear up for our second trip this month, here are the 5 reasons we are excited to sail on Norwegian Bliss.

Why We Are Excited to Sail on Norwegian Bliss
Our First Inaugural Sailing
Okay, this one is a little selfish, but this will be the first time that we are in attendance at a ship's christening. We are looking forward to participating in the inaugural events and sharing it with all of you on our site and social media. Being among some of the first to test out the ship is a responsibility we do not take lightly. During this short cruise, we plan to do and see as much as possible and will report back on all of our experiences during the trip.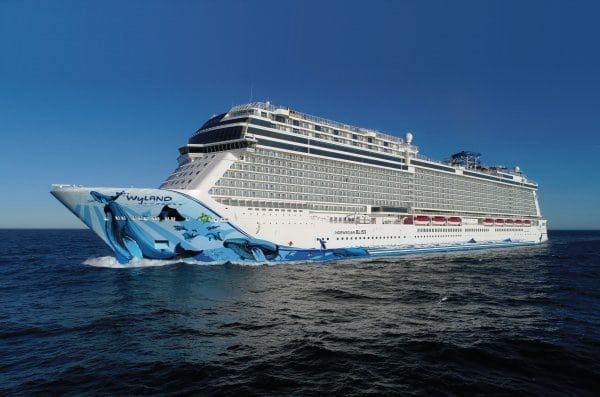 Exploring a Brand New Ship
Given this is our first inaugural sailing, we are very excited to explore a new ship in its first few weeks of service. Sure, we've sailed on ships during their maiden seasons, but those cruises have occurred months after the ship set sail. With our camera and GoPro fully charged, we are ready to explore, capture, and share the ship's new venues, public spaces, and essentially every square inch of this new vessel. Can you tell we are giddy to get onboard and experience that "new ship" smell?
New Dining Options
A brand new ship means some new dining concepts and venues. On Norwegian Bliss, we are looking forward to grabbing a seat at the new Q Smokehouse. This specialty restaurant features a Southern inspired menu coupled with live country music. It is a first for NCL, and from some of the early posts that we have seen on Instagram, the food looks mouthwatering. There are also a few other specialty stops including the decadent Coco's dessert shop, the new iteration of O'Sheehan's called the Local, and the line's second Mexican cantina, Los Lobos. There is just so much to eat and so little time.
Amusements at Sea
We are keeping our fingers crossed that the weather in the North Pacific is in our favor as there are several outdoor attractions that we are eager to test out during the cruise. On the top of the list is the longest go-kart track at sea. The Princess has a "need for speed" and is looking forward to deciding if this track is worth the prime real estate it possesses on the upper outdoor decks of the ship. There is also the outdoor laser tag and the Aqua Park with the fastest drop slide at sea. All this and more awaits us on Norwegian Bliss.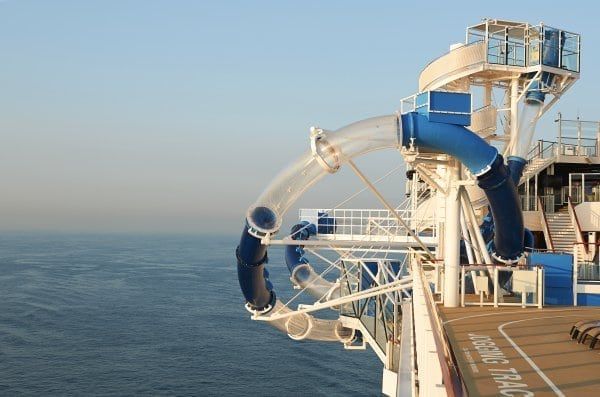 The Entertainment
Norwegian Bliss has several new shows, and we are eager to see them all. Realistically, this three-night cruise will probably not feature all the new shows, so it's a good thing we already have another cruise booked for later this summer. From social media posts of recent preview sailings, it looks like the main theater has hosted performances of the original production show ¡HAVANA! . Whether the other new entertainment offerings will be available on our trip is still a mystery. Then again, that is part of the excitement of doing a media event like this- you never know what to expect! With the Princess being a bit of an over-planner, this will be as close to a "freestyle" trip as we will probably ever get!
Comments
Are you excited for the debut of Norwegian Bliss? Do you have plans to sail on this ship in the near future? Drop us an anchor below to let us know what aspects of Norwegian Bliss you are eager to try.
Note: All photos are courtesy of Norwegian Cruise Line.