It has been slightly over a year since we sailed on Norwegian Bliss. Now, we are heading back onboard the newest and final Breakaway-Plus class ship, Norwegian Encore. It appears that Norwegian Cruise Line might have saved the best for last with this latest ship. We just embarked the ship this morning and wanted to share with you the 5 reasons we are excited to sail on Norwegian Encore!


5 Reasons We Are Excited to Sail on Norwegian Encore
Thrills on Norwegian Encore
Norwegian Cruise Line has further enhanced the innovative features found on Norwegian Encore's sister ships. The largest race track at sea now includes twists and turns that extend over the ship. Also, spectators can now offer speed boosts to certain cars as they zoom by on the track. You will have to wait and see which one of us comes out victoriously in the speedway rematch!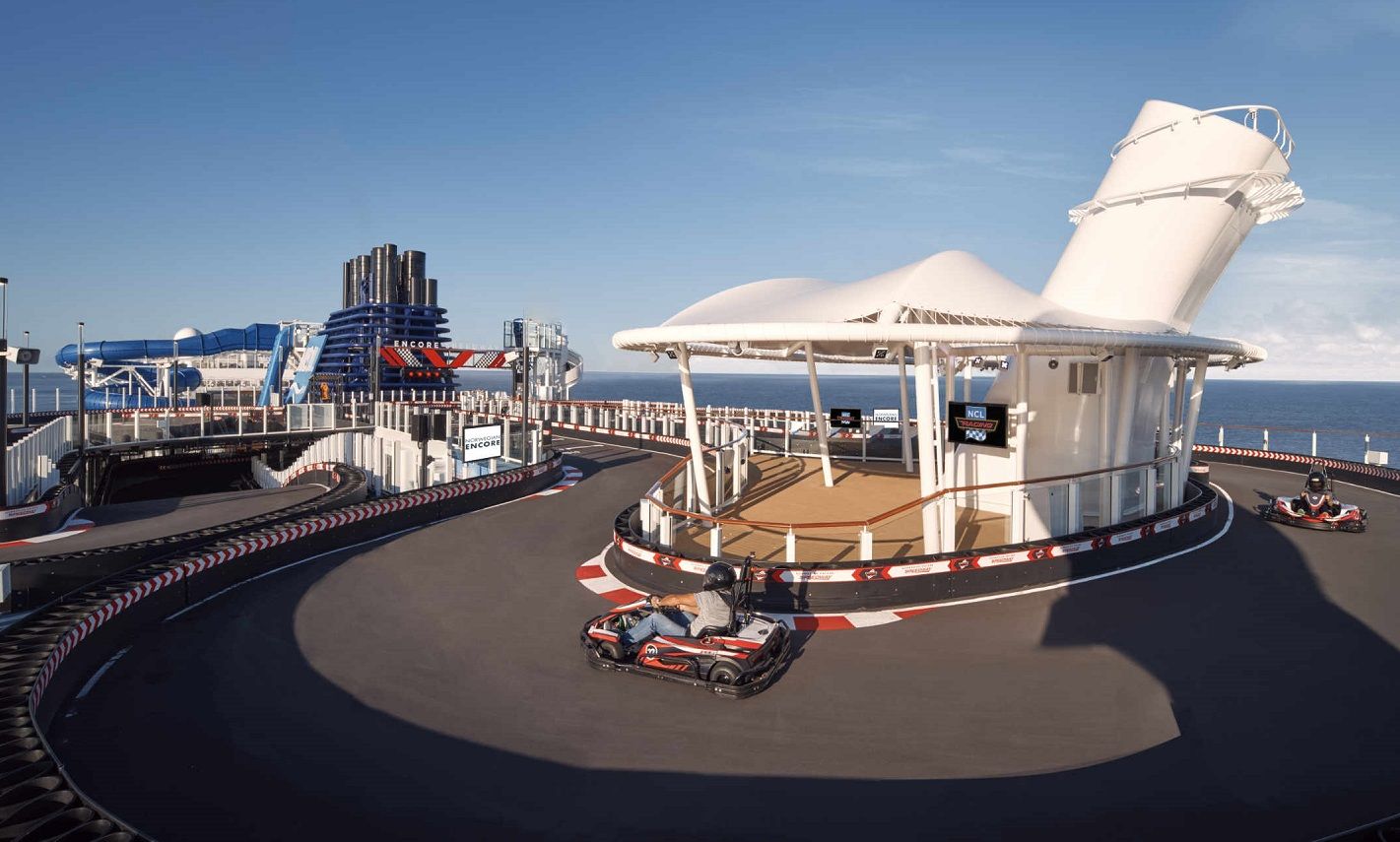 Further, the ship's new laser tag arena is one of the most intricate and sophisticated courses at sea. To make this already intense match even more challenging, the game includes augmented reality elements.
Perhaps what we are looking forward to the most on Norwegian Encore is the indoor virtual reality playground, the Galaxy Pavilion. This technological marvel debuted on Norwegian Joy, and we have been dying to visit since that ship set sail. This complex features a variety of ride simulators, digital games, and other augmented reality and virtual reality experiences. All I have to say is game on as the Princess and I go head-to-head in this indoor digital amusement park.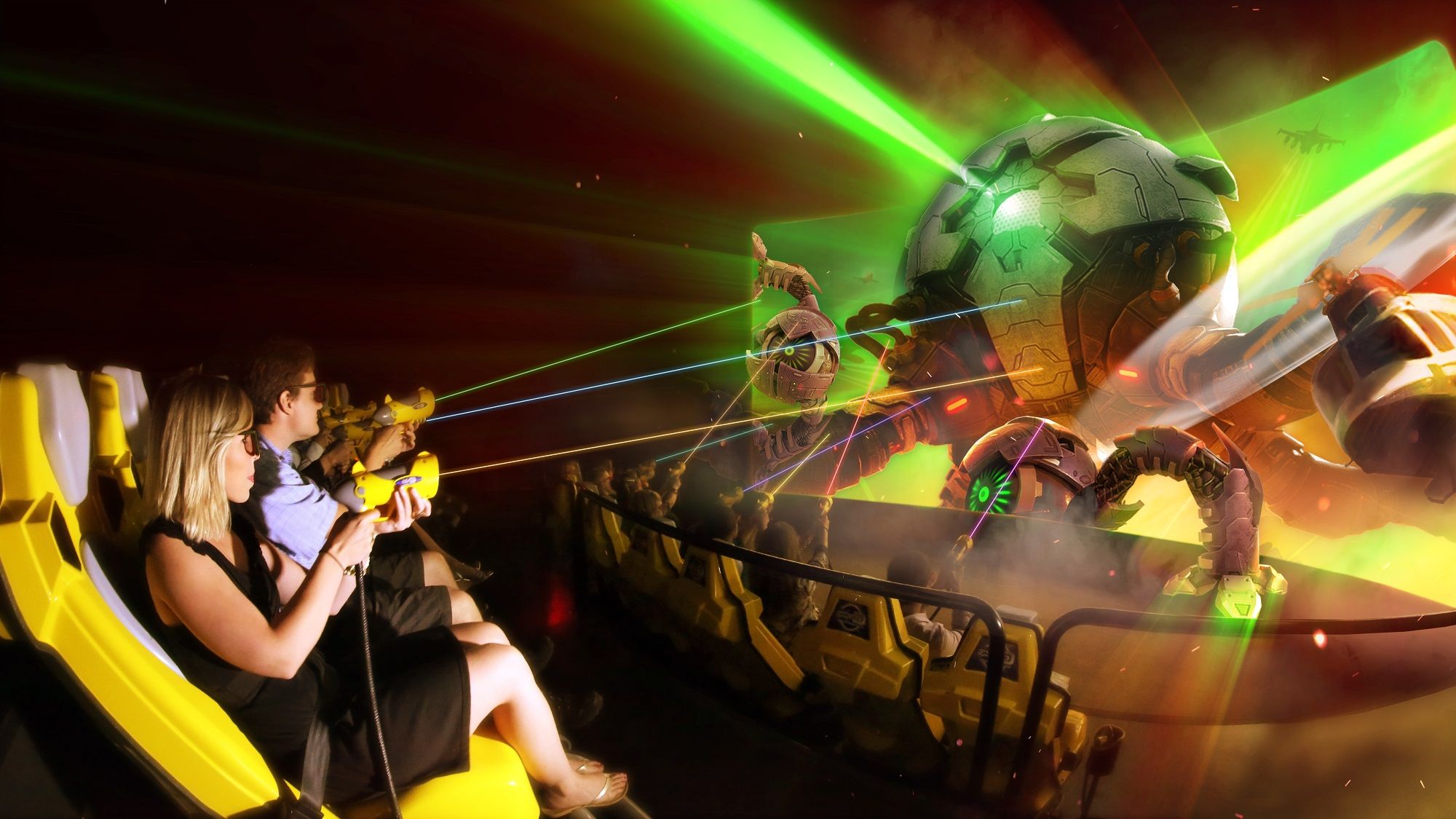 Related Post: Top Things You Can Only Find on Norwegian Cruise Line
Freestyle Dining on Norwegian Encore
Norwegian Encore features some of our favorite cruise restaurants at sea, along with some new dining venues that sound too good to pass up. I can not wait for some of the best chicken wings at sea at the Local, while the Princess is looking forward to sweet treats at Coco's featuring ice cream and milkshake concoctions that are truly Instagram-worthy! Of course, there are other favorites like the Food Republic as well.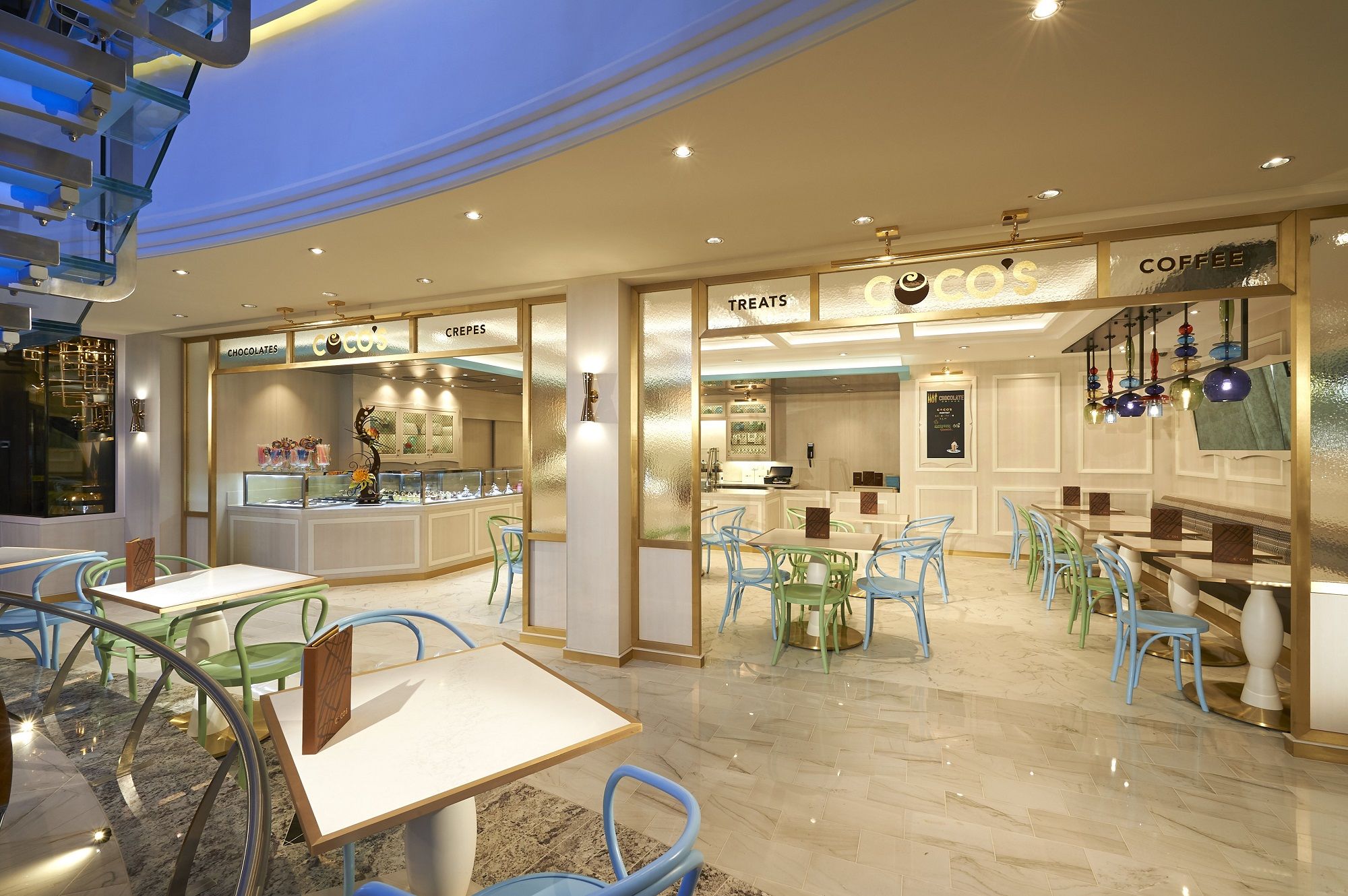 It wouldn't be a new ship without new dining venues. Debuting on Norwegian Joy, the American Diner is an al fresco spot with comfort food. This specialty restaurant might be our new stop for some midday munchies when relaxing pool side. Fellow cruisers have already been raving about the restaurant's sliders, chicken sandwich, and side dishes, so we can't wait to dive in as well.
For dinner, we are anxious to try the newest Italian spot at sea, Onda by Scarpetta. Replacing La Cucina on the Waterfront, we are both interested to see how it compares to other similar venues found on rival cruise ships. With only three days onboard Norwegian Encore, we will do our best to sample as much as possible during the trip!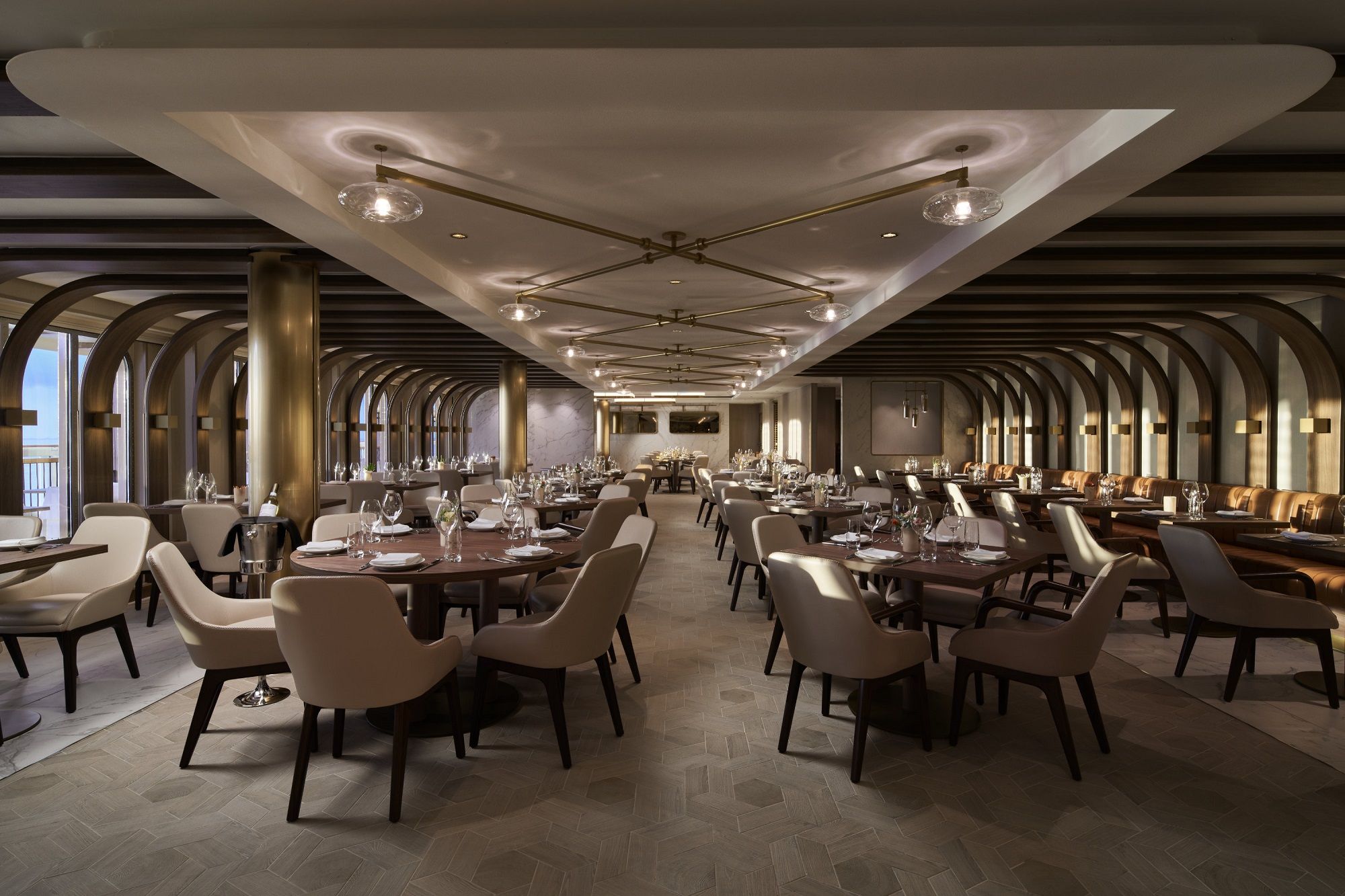 Norwegian Encore Entertainment
While I had a preview of the entertainment a year ago during the keel laying ceremony, this will be the first time both of us are able to enjoy the performances. Debuting on Norwegian Encore is the award-winning Kinky Boots. Featuring music from Cyndi Lauper, this West End production is an engaging and uplifting story of dedication and acceptance.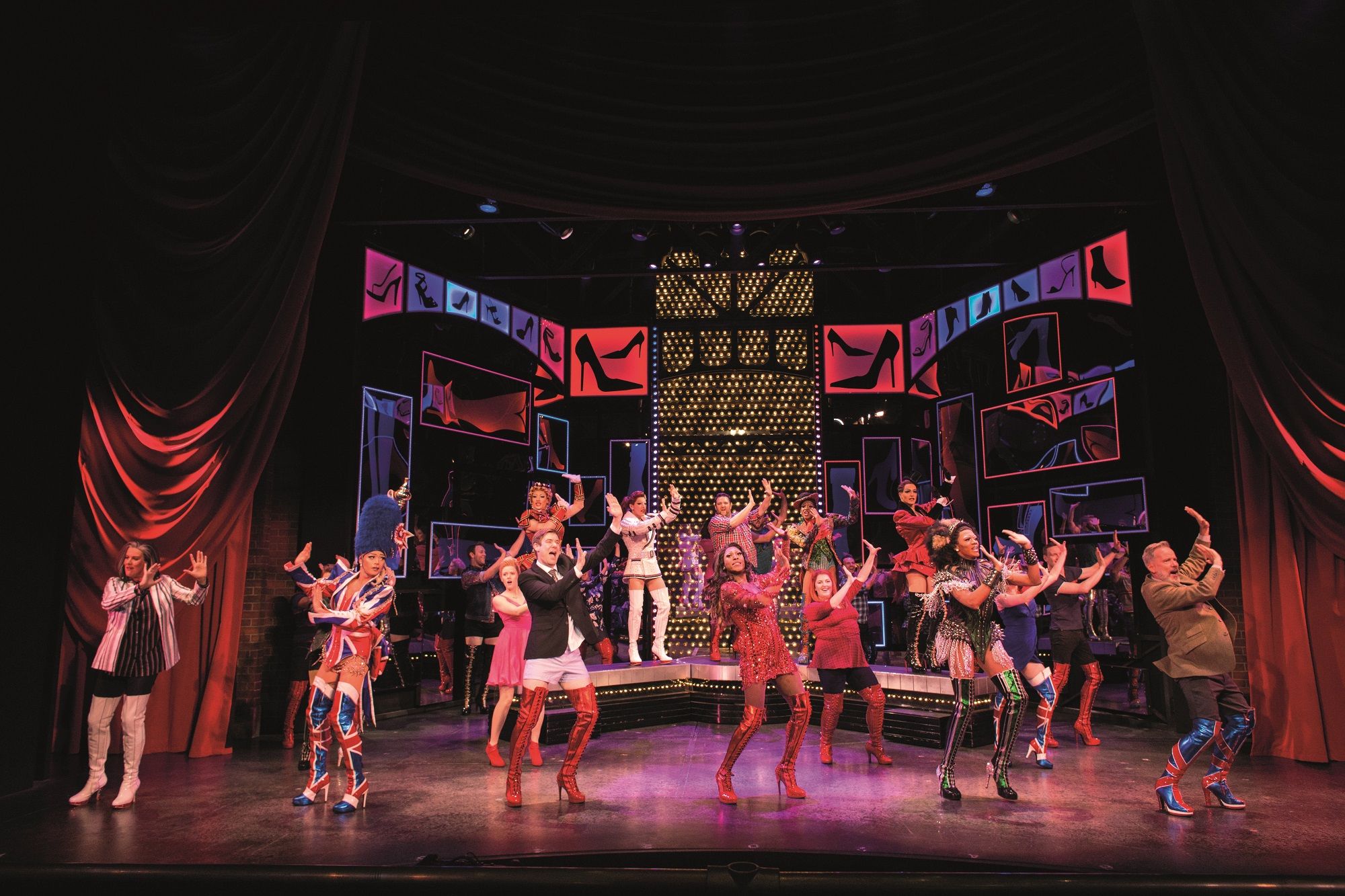 Also, Norwegian Encore will feature one of the best reviewed NCL shows, Choir of Man. First rolled out on Norwegian Escape, this musical is fun for all ages and features popular songs with unique arrangements and upbeat performances.
Of course, there is other great entertainment on the ship as well. From the Beatles tribute in the Cavern Club to the Social night club and other live music at venues like the District Brew House, it is sure to be an action-packed three days. After all, sleep is overrated.
A Reunion Cruise
Another reason we are looking forward to this cruise is the ability to reconnect with several friends that we have made on previous trips including travel writers, bloggers, social media influencers, and the NCL team. It will be good to sail with some familiar faces and swap travel stories and experiences over dinner and drinks. As all cruisers know, half the fun of cruising is engaging with other fellow passengers on the ship. You can keep tabs on all of the antics from this trip by following us on social media, along with the hashtag #NorwegianEncore.


The Christening Celebration for Norwegian Encore
With several media events and inaugural cruises in various locations, Norwegian Cruise Line saved the best for last. A few months back, the cruise line announced that Grammy-winning artist Kelly Clarkson would be the ship's godmother. Of course, the Princess is keeping her fingers crossed that Ms. Clarkson sings some of her hits.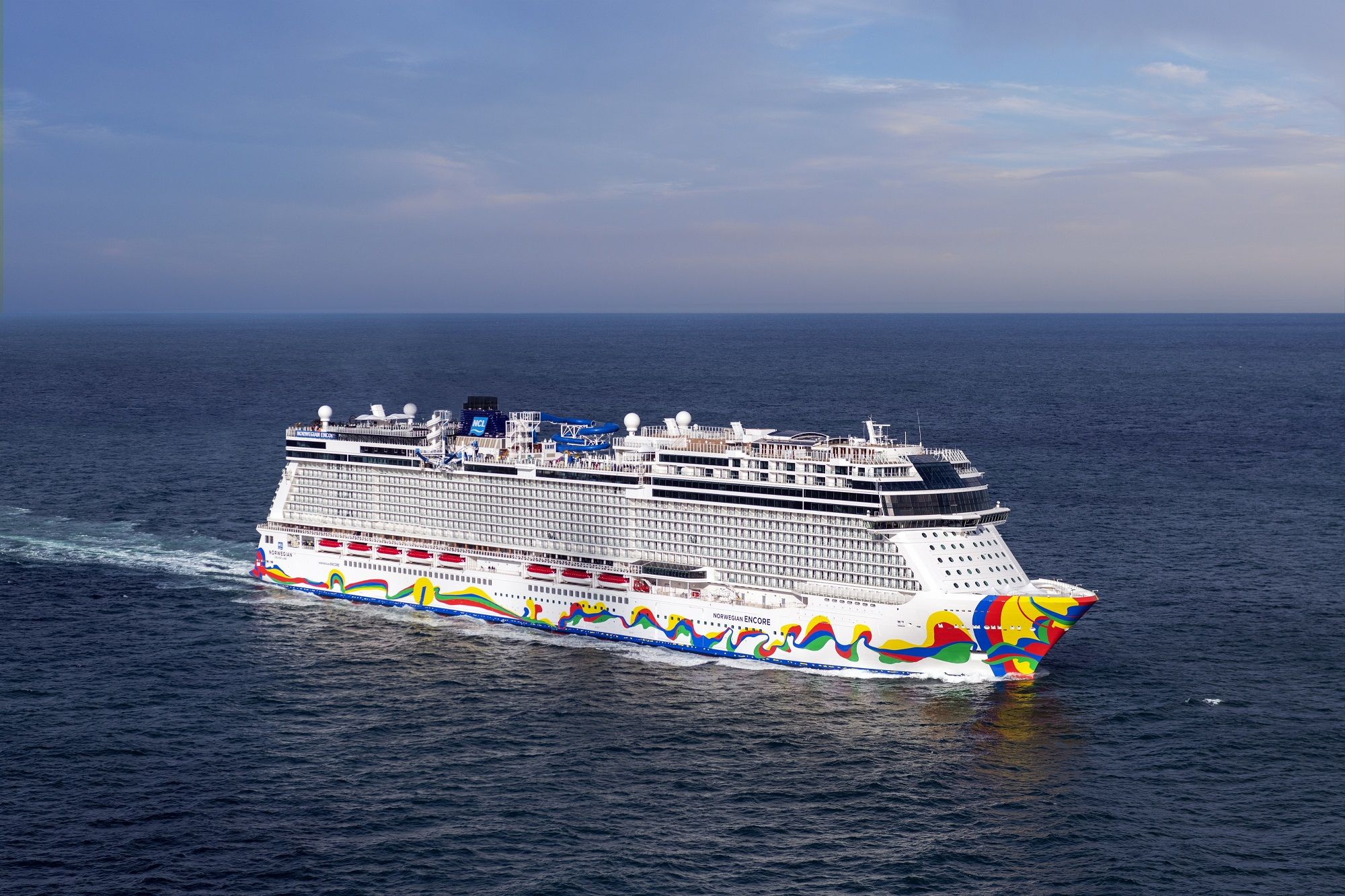 Besides the christening events, the ship will be sailing a three day itinerary, including a sea day and a stop at the cruise line's private island of Great Stirrup Cay. We are hoping that the weather cooperates and we can tender over to the island for some beach time. It has been a few years since we have visited Great Stirrup Cay, and it will be nice to get back there.
Comments
Are you excited to sail on Norwegian Encore? Do you have a cruise booked on this new vessel yet? Drop us an anchor below with what you are looking forward to the most on this brand new ship.