What is Cruise Onboard Credit (OBC)?
Cruise Onboard Credit, referred to as OBC in cruise lingo, is essentially "free money" to use on your cruise vacation.
This credit can be obtained a variety of ways and can be spent onboard the ship on most cruise experiences. Some cruise lines even allow you to apply this onboard credit when purchasing items pre-cruise in your online cruise planner.
Once onboard the ship, it is very easy to use this credit. Essentially, there will be a credit applied to your shipboard account. As you make purchases, the dollar amount will get deducted from the credit value until it is fully depleted.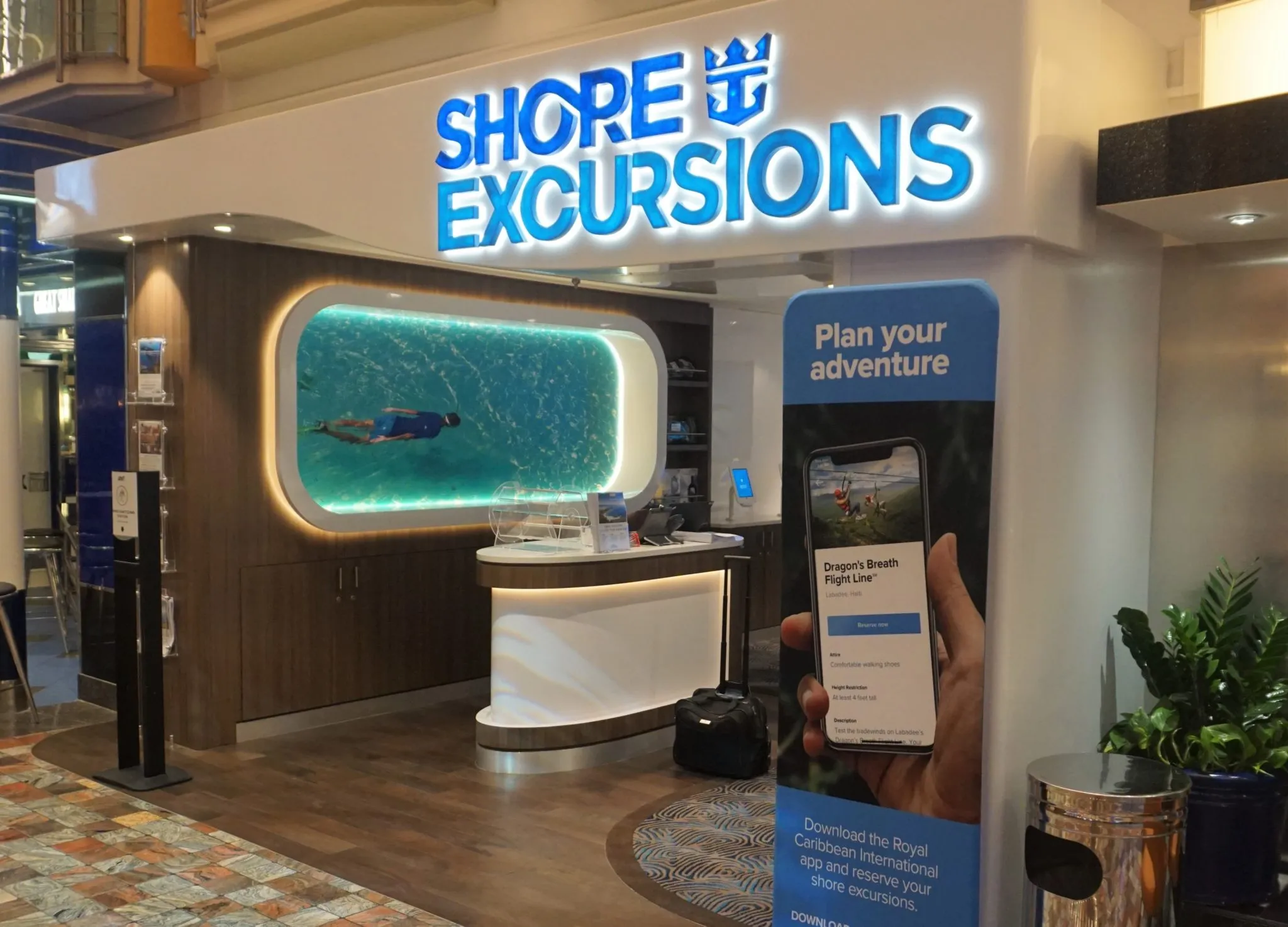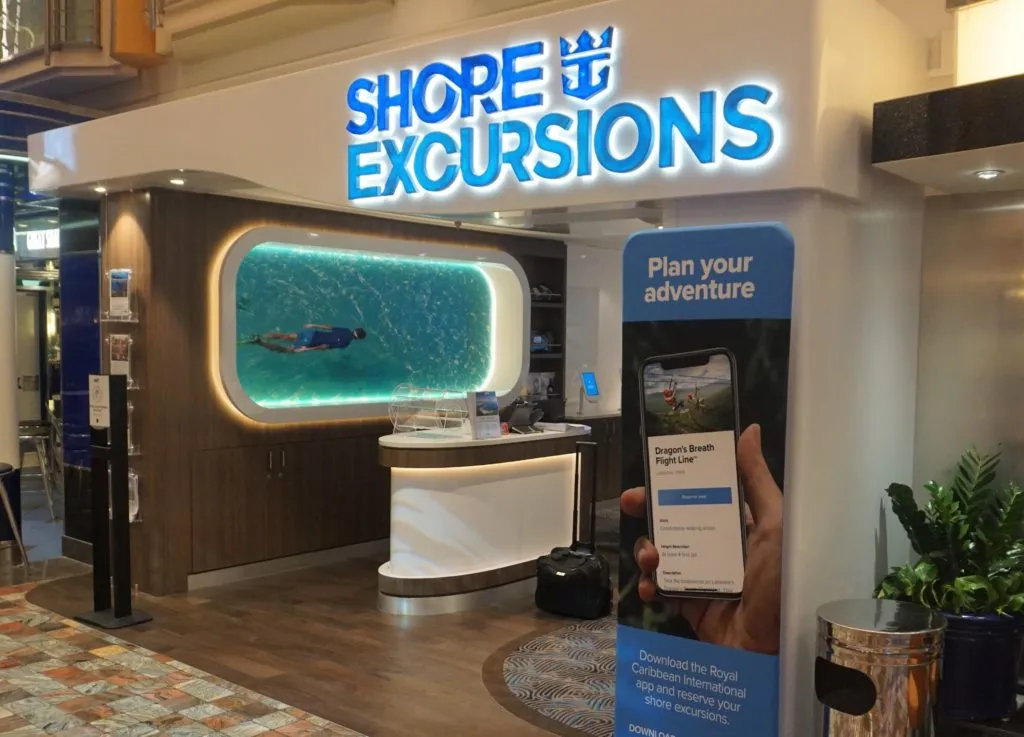 You will not need to apply the credit to specific purchases. Any purchases beyond the onboard credit amount will be charged to your credit card on file at the end of the cruise just like they ordinarily would.
When receiving this cruise onboard credit, it is important to note whether it is refundable or non-refundable. As the name implies, non-refundable OBC will need to be used in its entirety during your cruise or the remaining balance will be lost. If the credit is refundable, the cruise line will issue you a refund to your credit card on file for any remaining negative balance on your shipboard account usually within 30 days.
Top Ways to Get Cruise Onboard Credit
As we mentioned earlier, there are a number of ways to score this "free money". To help maximize your vacation funds, we share the Top Ways to Get Cruise Onboard Credit.
Time Your Booking with a Promotion
One of the most common ways to get cruise onboard credit is to book your cruise during a sale. Cruise lines will often run promotions offering free perks for booking a cruise.
These perks can include any number of items including drink packages, specialty dining credits, free WiFi, free gratuities, and of course, onboard credit.
The amount of onboard credit that you will receive is dependent on the deal. It also depends on the room category that you choose, with more expensive cabins qualifying for a higher value. The time of year, the itinerary, and the length of the cruise can dictate how much onboard credit you will receive as well.
Book with a Travel Agent
Similar to cruise line promotions, travel agents often provide incentives of their own. These perks will be on top of any deals already being offered by the cruise line. This is one of the best reasons to use a travel agent even if you are a seasoned cruiser.
Exclusive: Bahamas Cruise Deals for 2022!
While it is rare to find an advertised price by a travel agent that is lower than the cruise line's website, the added value comes in other forms, like OBC.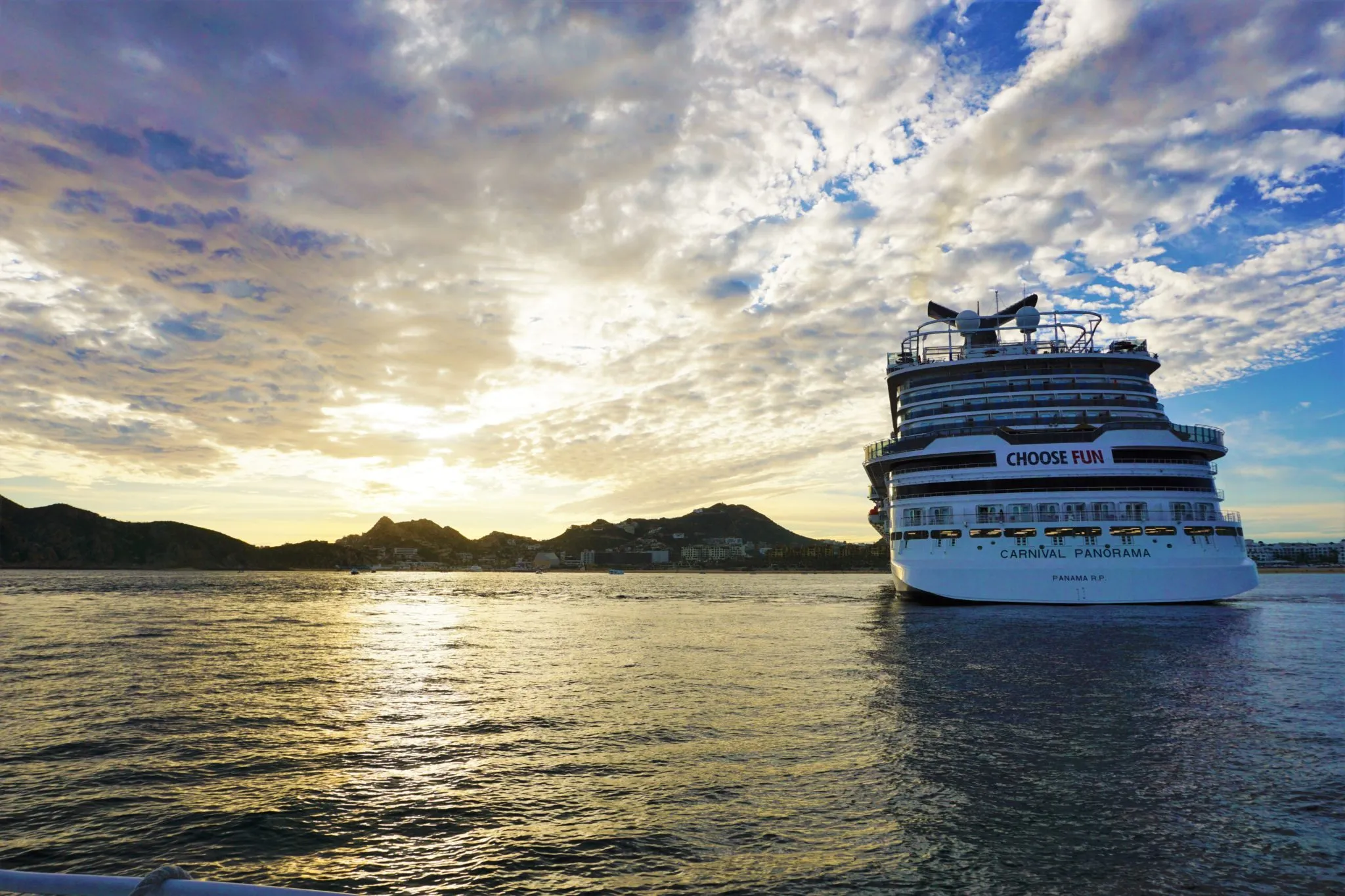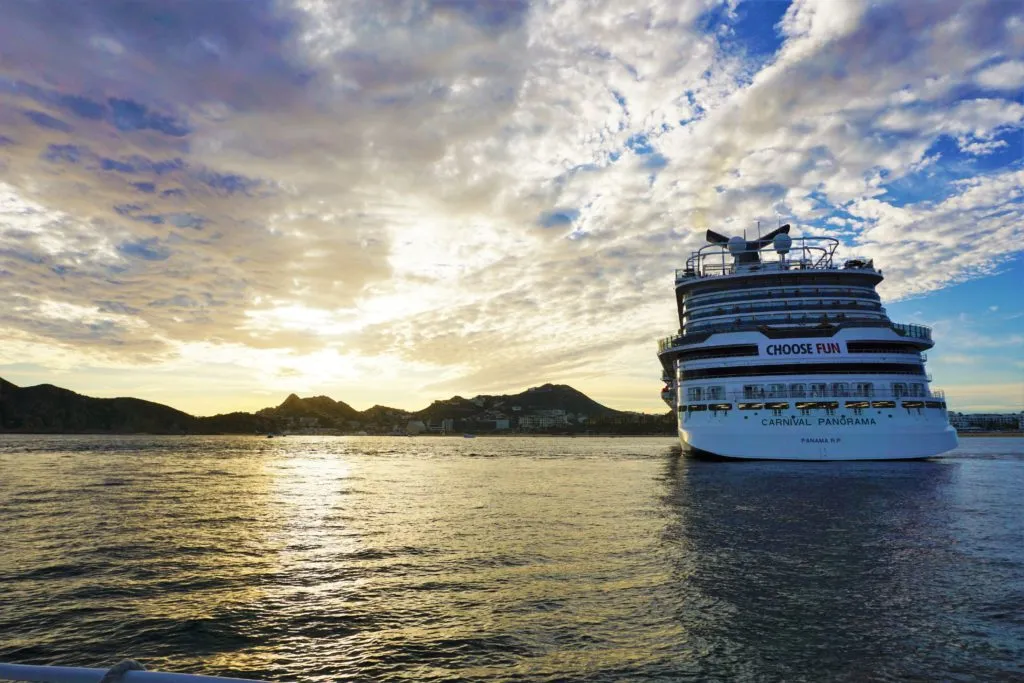 So, we always recommend pricing out the exact cruise you want to book and knowing what deals are being offered by the cruise line. Then, contact a couple of your preferred travel agents to see what else they can offer. Even if it's only an extra $50, it's better in your pocket!
To save the most money, be sure to time cruise line promotions with travel agent perks.
Redeem Credit Card Points
Many cruise lines now have their own credit cards with which you can earn reward points. Cruise lines including Royal Caribbean, Norwegian Cruise Line, and Carnival Cruise Line all offer different credit card programs that let you earn points towards cruise discounts, onboard credit, and even free cruises.
Once you obtain a certain point value, you can redeem the points for onboard credit for your upcoming cruise.
The pay out varies by cruise line but is generally somewhere in the ballpark of 10,000 points for $100 of onboard credit. While not the best return, it is still free money.
However, we generally score better payouts by saving the points until we have enough to redeem them for a free cruise.
Book Another Cruise While on a Ship
Cruise lines want repeat customers. To lure cruisers to book future trips with the brand, cruise companies will often offer incentives for booking another cruise during your current one.
When you visit the sales desk on your cruise, you can discuss options with a cruise consultant and put down one or more deposits for future cruise vacations. These deposits are typically good for at least a few years. So, with most brands, there is no need to even lock in a specific cruise just yet.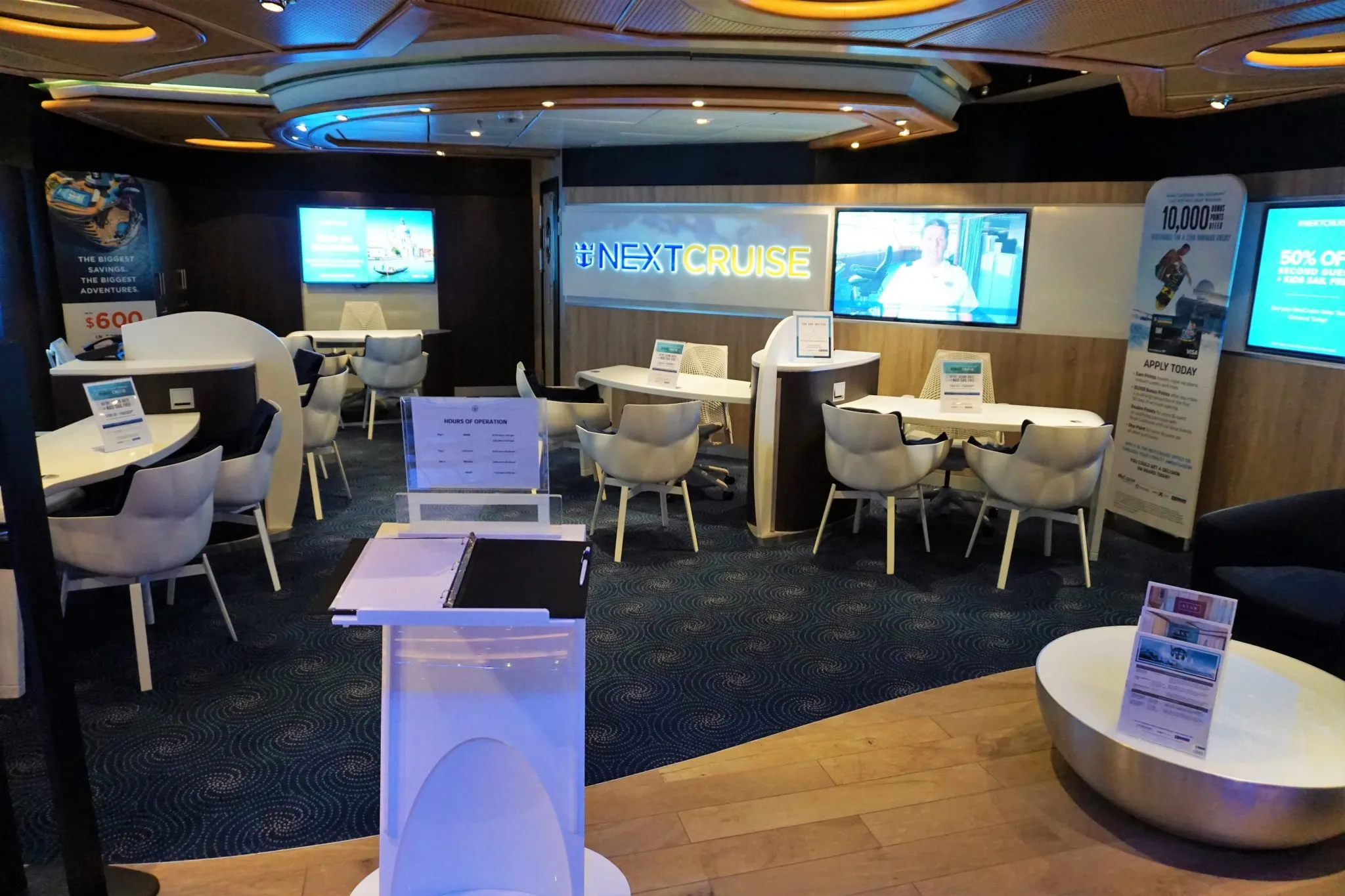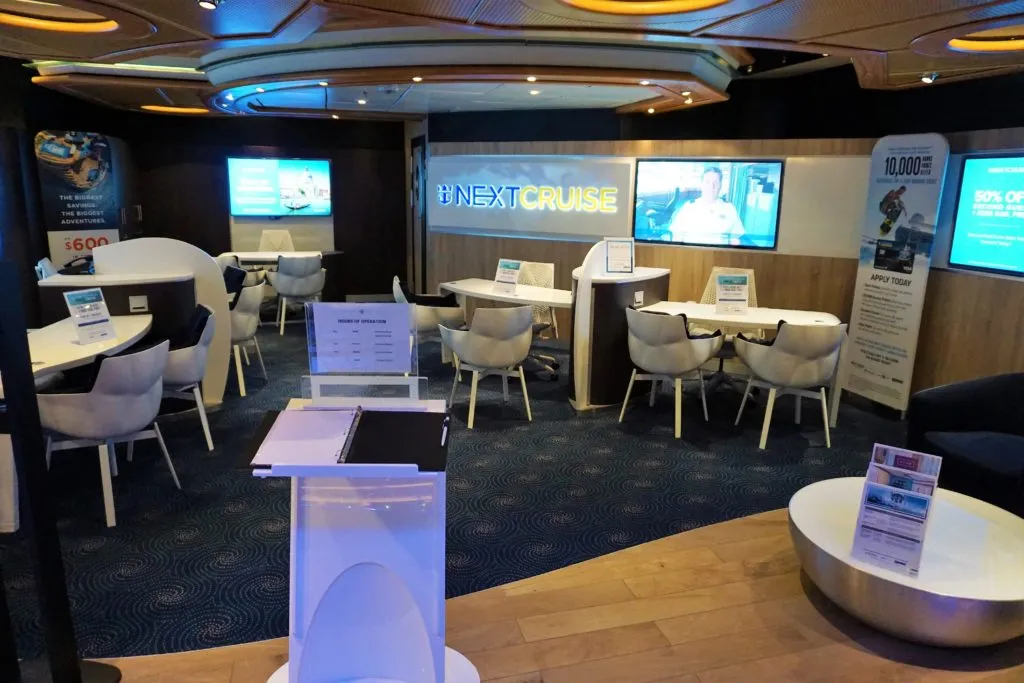 Depending on the cruises you book and/or your stateroom category, you can score some decent cruise onboard credit. This OBC will usually be on top of any other promotions and can range up to $500 or so.
Some cruise lines will even let you use the onboard credit on your current sailing, while others defer it to your future cruise.
Become a Shareholder
Another way to earn cruise onboard credit is to buy stocks in the cruise company. By becoming a shareholder, you will be entitled to around $100 OBC for a typical 7-night itinerary from the major brands.
Of course, this value will increase for longer cruises and decrease for shorter cruises.
You do need to own a minimum number of shares to qualify for this offer. Further, be sure to read the fine print as there can be restrictions, and benefits are subject to change at any time.
Additionally, these benefits are not usually combinable with other offers.
Casino and Loyalty Programs
While only select cruise lines offer cruise onboard credit for loyalty status with the brand, staying loyal does come with other benefits that provide similar "free money" perks. These incentives can include free drinks, discounts on spa treatments, photos, internet, and more.
If you are a gambler, you can rack up some OBC with casino programs as well.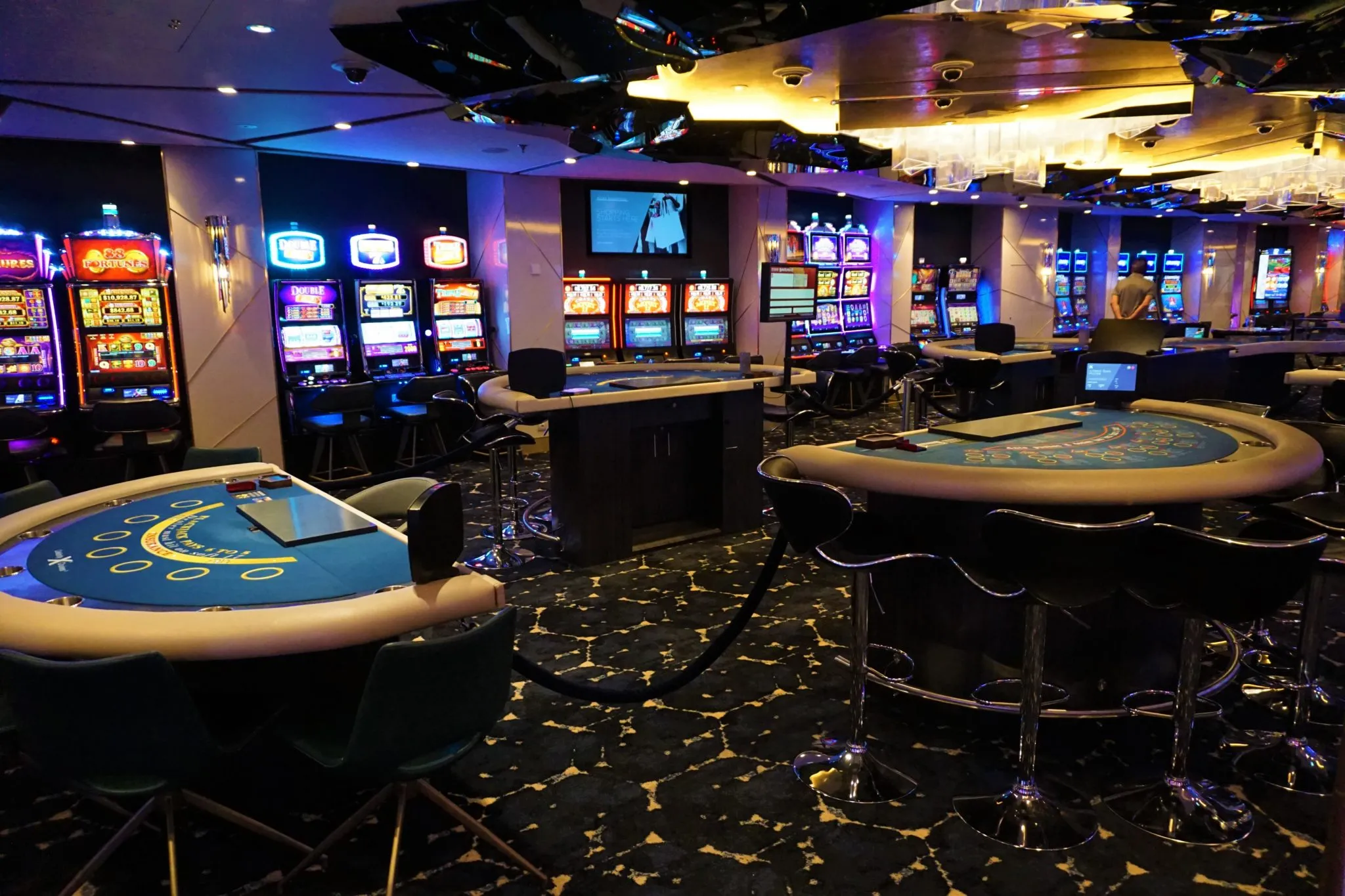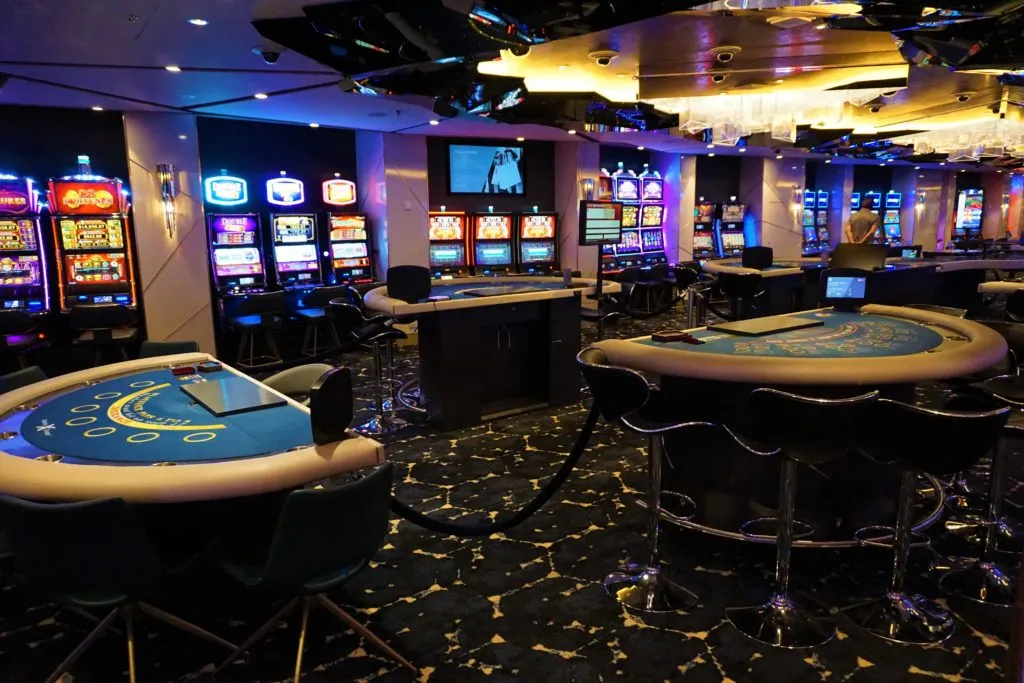 For instance, Norwegian Cruise Line's Casinos at Sea program offers non-refundable cruise onboard credit for players who maintain a certain status. Points can be redeemed for other onboard amenities too.
While achieving certain status in Royal Caribbean's Casino Royale program can even earn you a free cruise!
Mishaps
No one wants something to go wrong on their cruise vacation. However, if it does, the cruise line is likely to offer up some OBC for the inconvenience. This can be for anything from missed ports, to mechanical issues, to mess-ups with your reservation.
Of course, the amount of credit received will be based on the extent of the issue. This credit might be issued to use onboard the current sailing or in the form of a future cruise credit.
A Gift from Friends and Family
What do you give the cruiser in your life that has everything?
Most cruise lines allow individuals to purchase gift cards or to gift someone onboard credit. This credit can be purchased in various dollar amounts and can be used for most goods and services once onboard the ship. Depending on the cruise line, you might even be able to apply the value to pre-cruise purchases.
Friends and family can also gift other items to your stateroom like bottles of wine, gourmet treats, flowers, celebration packages, and more.
Either way, it's always a nice surprise!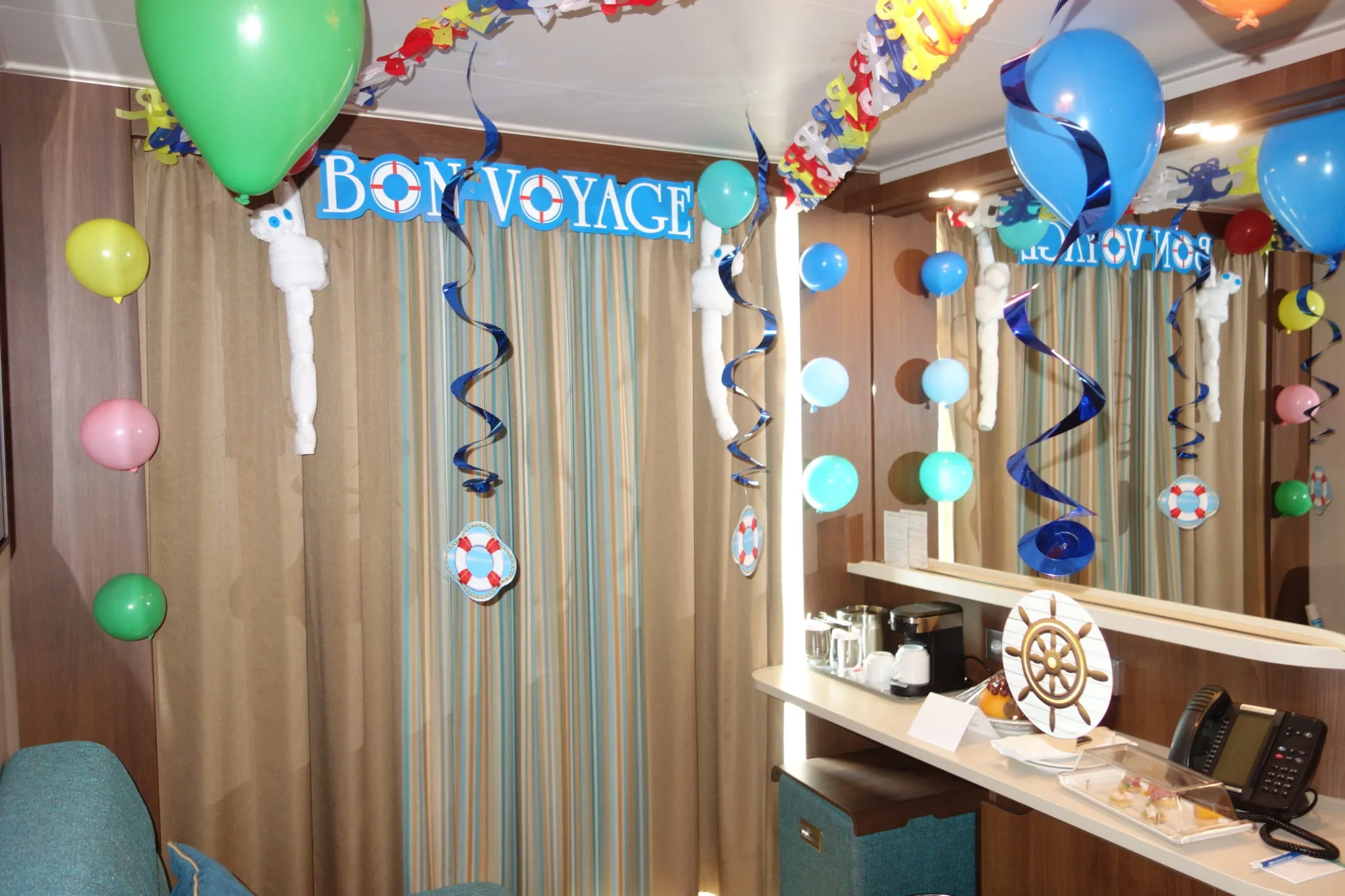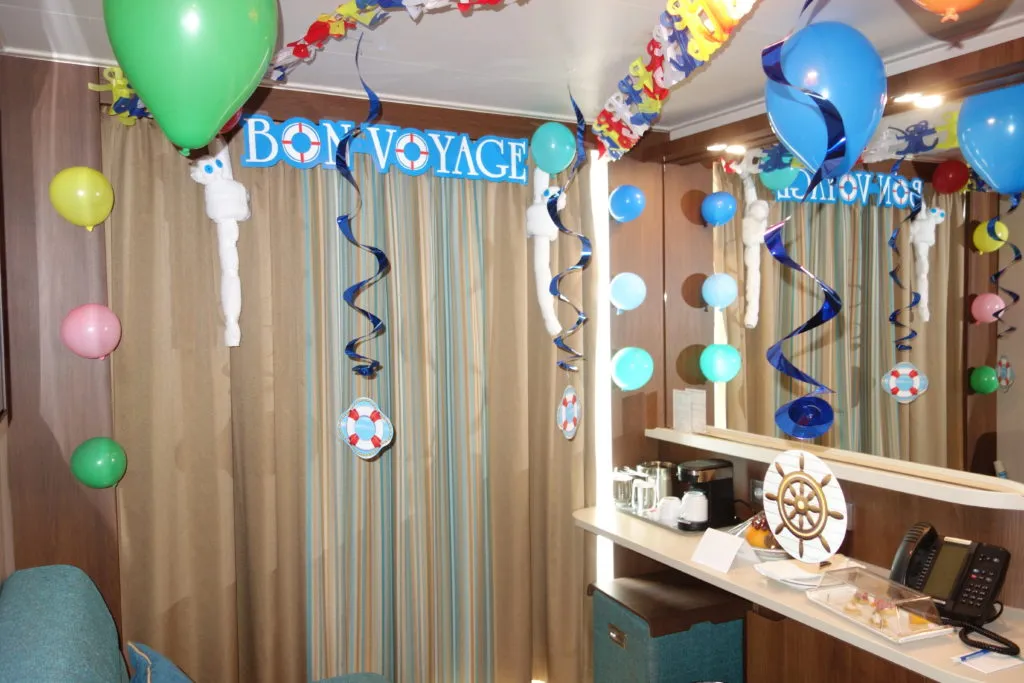 Cancelled Cruises
Cancelled cruises. Unfortunately, we have all heard this term way more than we wanted over the past year. Due to the global pandemic, many of us have had one or more cruises cancelled.
Given the vast impact on the cruise industry, most cruise lines were offering some incentive to re-book instead of taking a cash refund.
These offers usually entailed receiving a 125% future cruise credit for the value of the cancelled cruise. Some cruise lines like Carnival offered a similar incentive, giving 100% FCC along with onboard credit up to $600 per stateroom.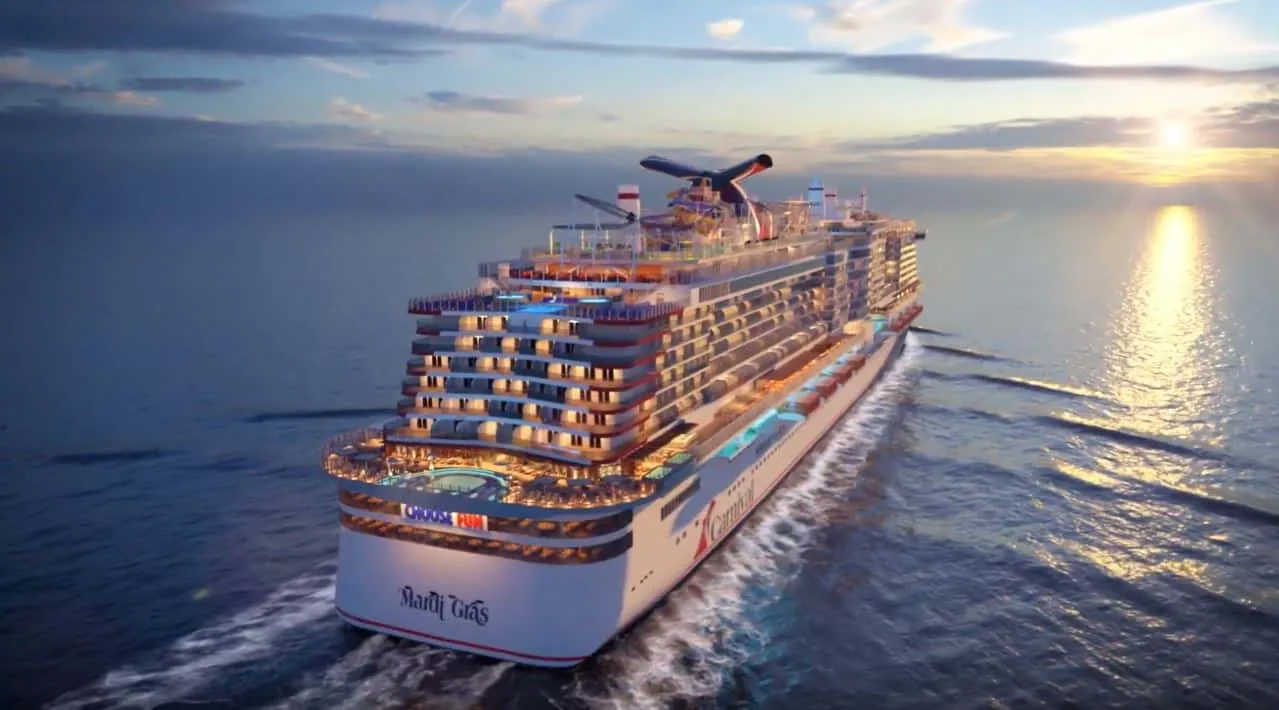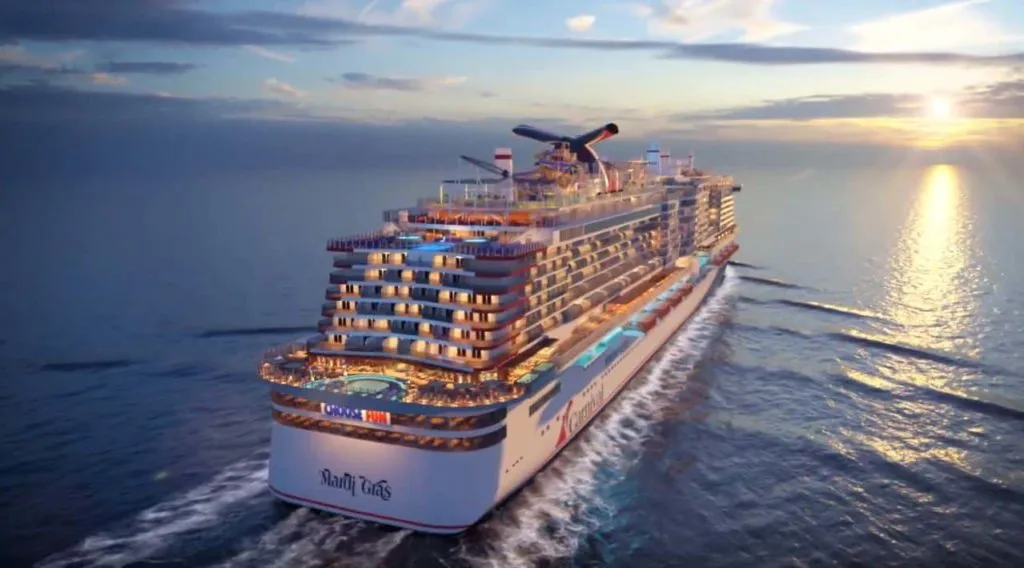 Outside of COVID-19, there are other instances which might require cruises to be cancelled as well, like weather conditions, mechanical issues with a ship, or construction delays.
For instance, our initial Carnival Mardi Gras sailing was cancelled due to construction delays. Thus, we were entitled to an onboard credit of 25% of the cruise fare if we re-booked by a certain date.
Alas, COVID deterred these plans even further, and we are currently on our 4th booking for May 2021!
Where Can You Use Cruise Onboard Credit?
Cruise onboard credit can be used for most onboard experiences and amenities. It can be used to purchase items like drink packages, specialty dining, shore excursions, or spa treatments.
You can also use OBC for gift shop purchases, cruise photos, or internet packages.
You can even use your onboard credit in the casino on most cruise lines or for onboard activities and classes that cost extra money like mixology classes or wine tastings. Basically, OBC can be applied to anything that you can charge to your stateroom account.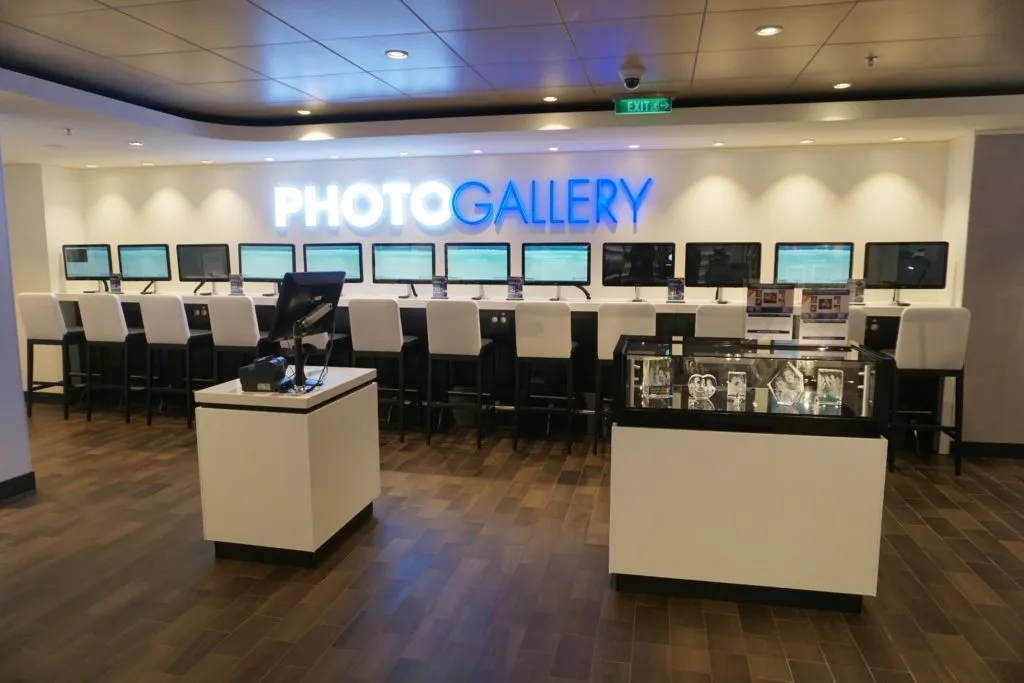 Some cruise lines even allow onboard credit to be applied to mandatory gratuities. Do be sure to inquire though, as regulations vary by cruise line.
The one notable exception is the medical facilities. You can not use OBC for medical services rendered during your cruise.
Comments
What are your secrets for scoring cruise onboard credit? What's the largest amount of OBC you've had on a cruise? Drop us an anchor below to share how you like to spend your "free money".