Quantum of the Seas has many new innovations and firsts at sea. Especially when it comes to food and drinks, the Quantum class ships offer cruisers some brand new experiences. One of the venues that appealed to me was Michael's Genuine Pub. Being a craft beer fan and having enjoyed some of the other pubs onboard Royal Caribbean ships, I was very eager to try this venue, which offers both food and drinks.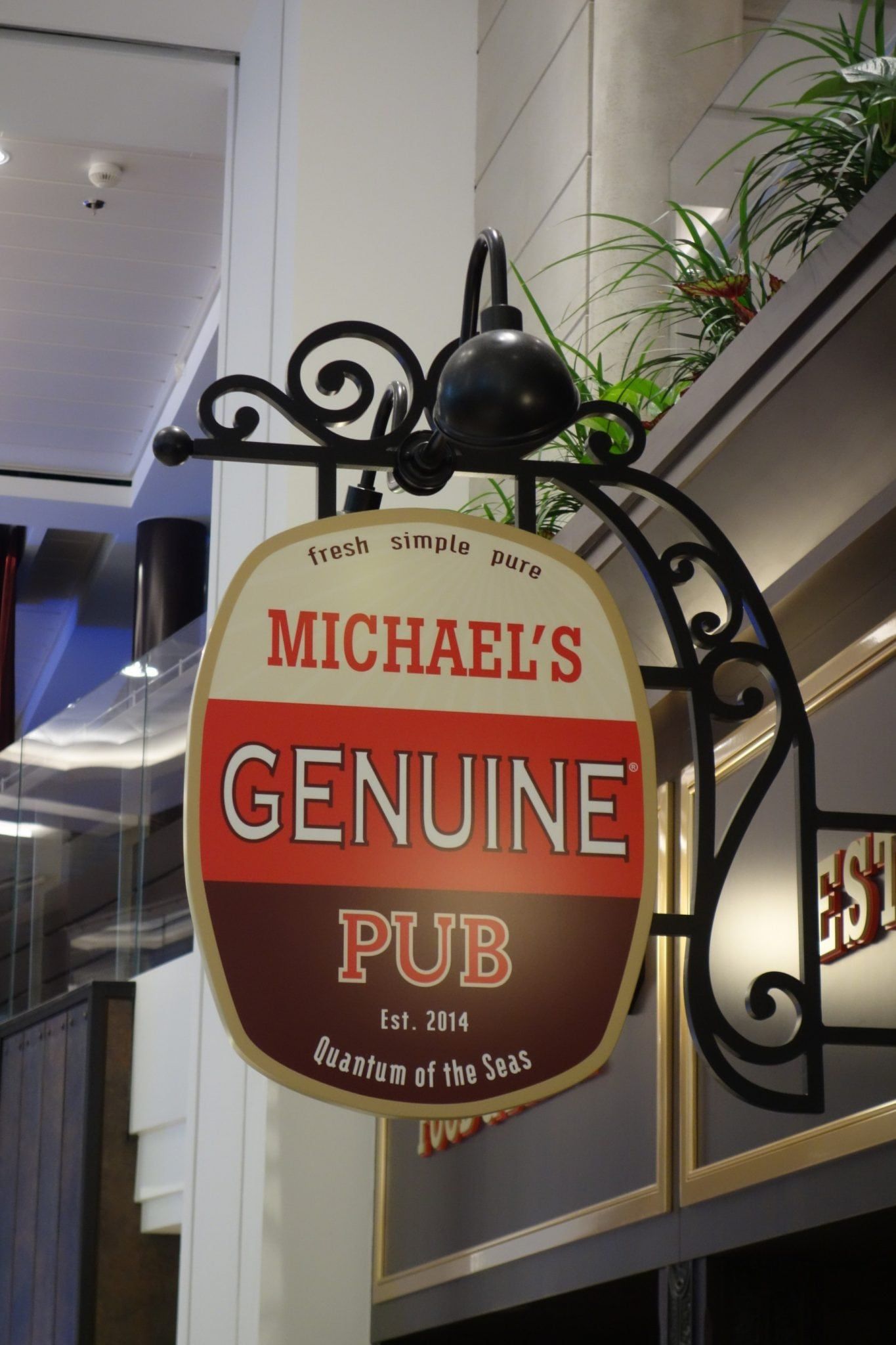 A Review of Quantum of the Seas Michael's Genuine Pub
On Quantum of the Seas, Michael's Genuine Pub is located on deck 4 in the Esplanade. You can not miss the dark wood exterior and bright LED sign of this venue, especially when you enter the ship from deck 5.
Inside of Michael's Genuine Pub, you will find a very relaxed atmosphere, almost a throwback to a hometown pub from the early 20th century. The bar staff can be found behind the long bar that hugs the starboard wall of this location, dressed in very "classic American attire" with black shirts, jeans, and a cap.
Michael's Pub is the creation of celebrity chef Michael Schwartz, a James Beard award-winning chef. You may recognize the name as Mr. Schwartz has partnered with Royal Caribbean International on the Oasis class ships, being the executive chef for the 150 Central Park restaurants found on those two ships.
Here, at Michael's Genuine Pub, you can relish in the first American gastropub at sea. So, besides having a great beer and cocktail menu that focuses on American classic beverages, the venue also offers some high-end food and snacks at a la carte pricing.
Drinks at Michael's Genuine Pub
The extensive beer collection starts with the pub's own signature brew. This "American Ale" had great flavor and was a very hearty drink for an ale.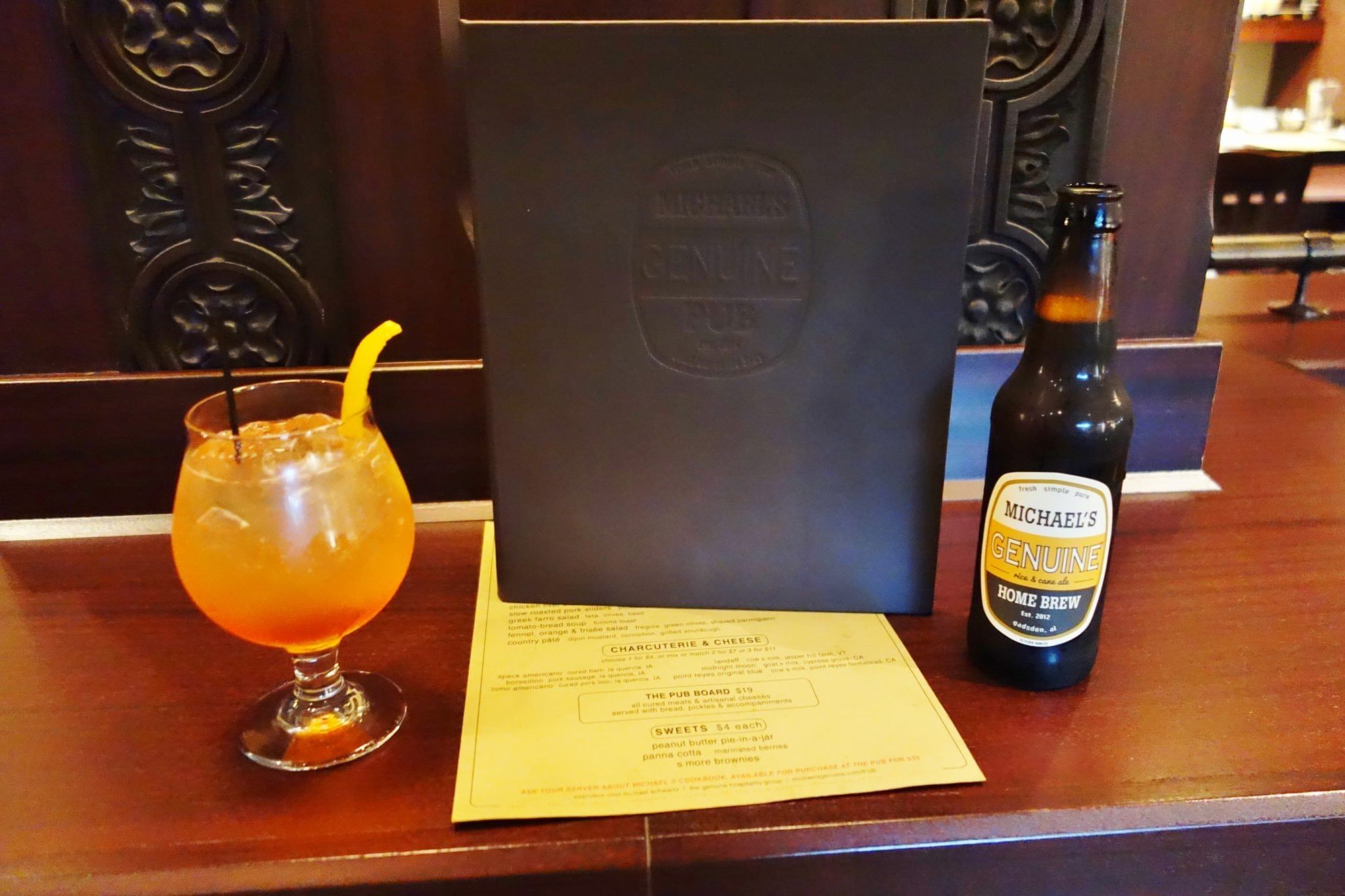 I am a fan of Indian Pale Ales and was able to enjoy some other great selections including Dogfish 90 Minute IPA and Long Coast's Indiga, which may have been my favorite brew on board. Like all other bars, there are also signature cocktails that can be found at Michael's.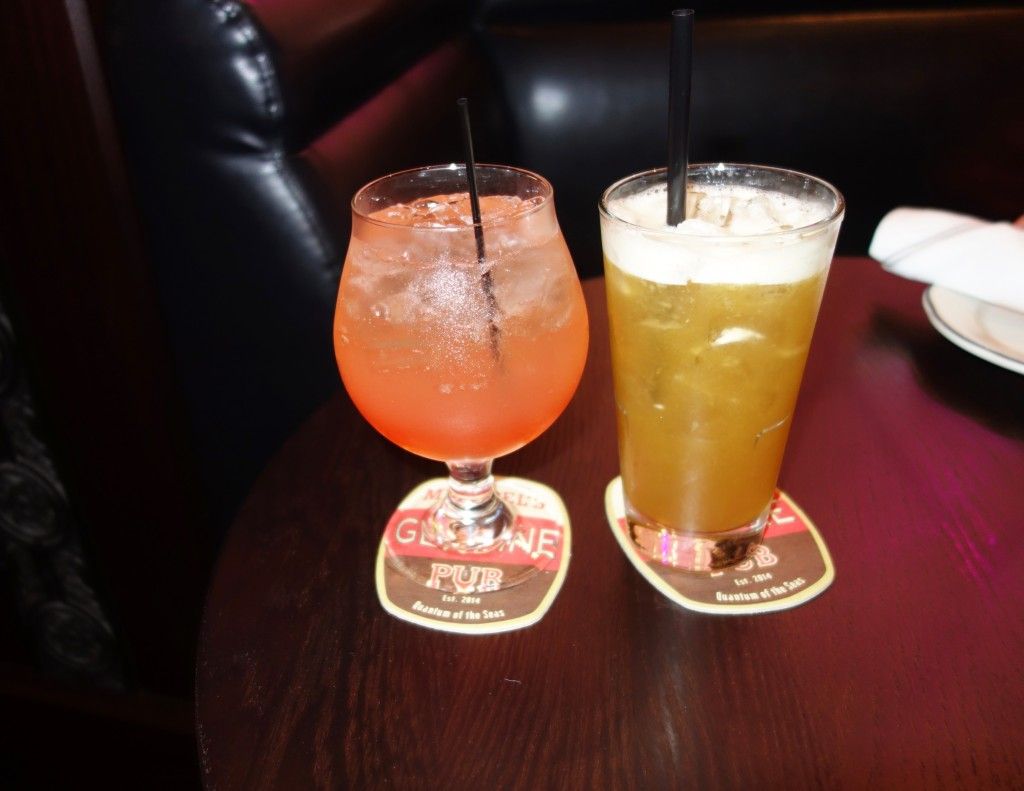 On one occasion, the wife and I each sampled a different signature drink. She ordered the Cabarete, a bubbly drink comprised of sparkling wine and some liqueurs that gave it a citrus flavor, but it was not her favorite cocktail of the cruise. I tried the Thunderball, not only for the name, but for the mixture of rum and fruit flavors. It had a Caribbean feel. While I did enjoy this drink, I tended to stick to the beer collection when we frequented this bar.
Food at Michael's Genuine Pub
Along with the extensive beer and drinks menu, you can also order small plates, starting at 4.00 each (plus tax and service charge). The menu consisted of American comfort food with simple yet fresh ingredients. To create the menu, chef Schwartz included only select ingredients that come from some of the top American producers.
You can sample from select artisan cheeses as well as other hand crafted items that go great for lunch, dinner, dessert, or snacks. Since we originally had a nighttime excursion planned in Puerto Rico, we did not make a dining reservation on Day 4 of our cruise.  It turned out that this excursion was cancelled, so we decided to stop in at Michael's for a light dinner after walking around San Juan, Puerto Rico. To test the food, we decided to order a couple of appetizers and desserts.
You can't go wrong with the Thick Cut Potato Chips. This perfectly salty snack comes with an onion dip that had a strong onion flavor. The dip paired well with the chips which were very crunchy and had a kettle cooked feel to them. Next time, I would probably get my own order!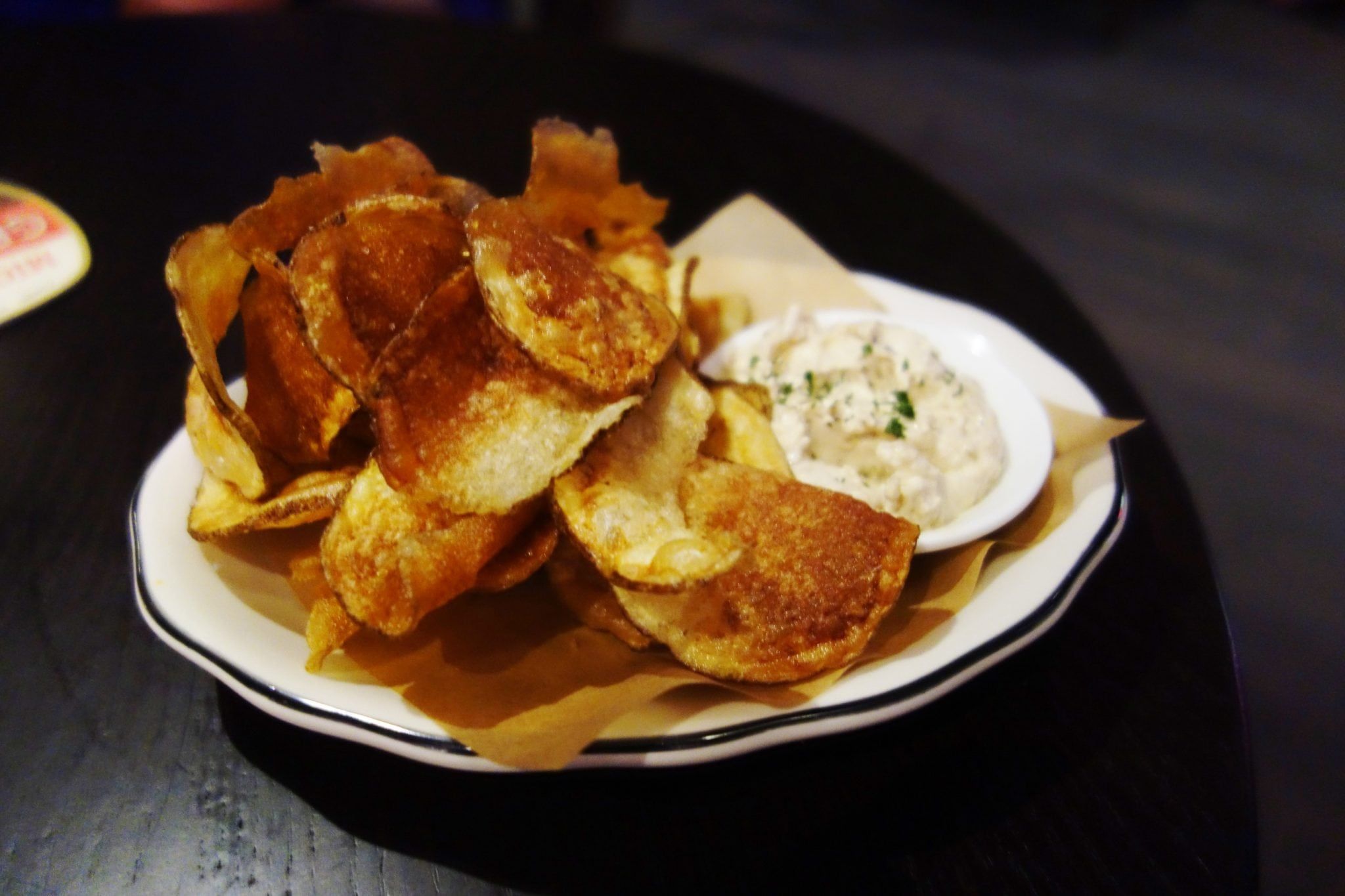 While The Princess said she was not too hungry, I decided to give the Chile Chicken Wings a shot as well. They came out hot and crispy, and the seasoning had some nice heat. As for quality and taste, they were on par with the other chicken wings offered at Silk and American Icon. So, at the next Michael's go-round I would probably opt to try something else instead.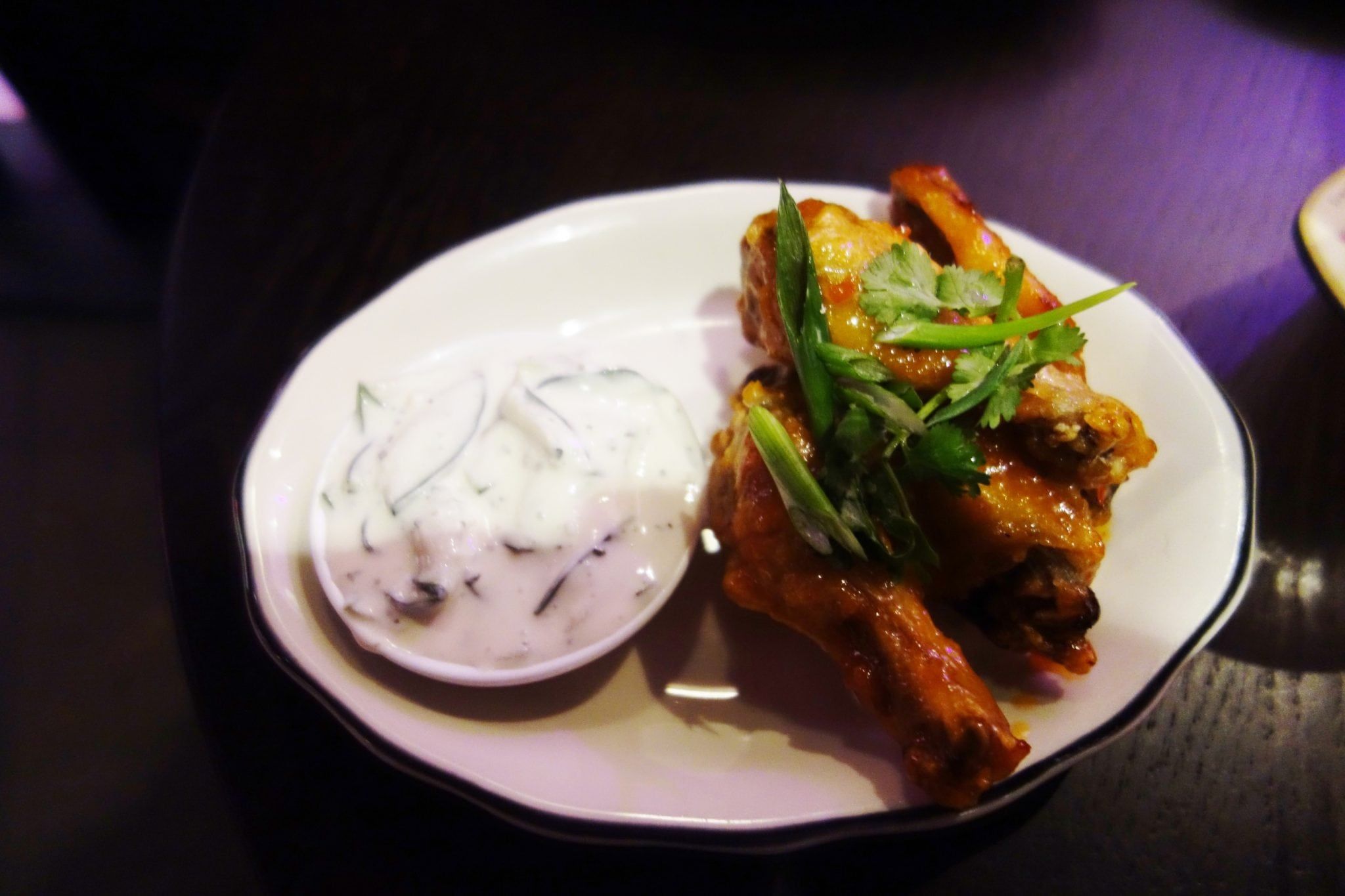 Even though she was "not too hungry", the wife convinced me to order two desserts. Hands down, one of the better desserts on the entire ship was the Peanut Butter in a Jar. This dessert came layered with peanut butter, chocolate, and whipped cream. A couple spoonfuls each and the dessert was done!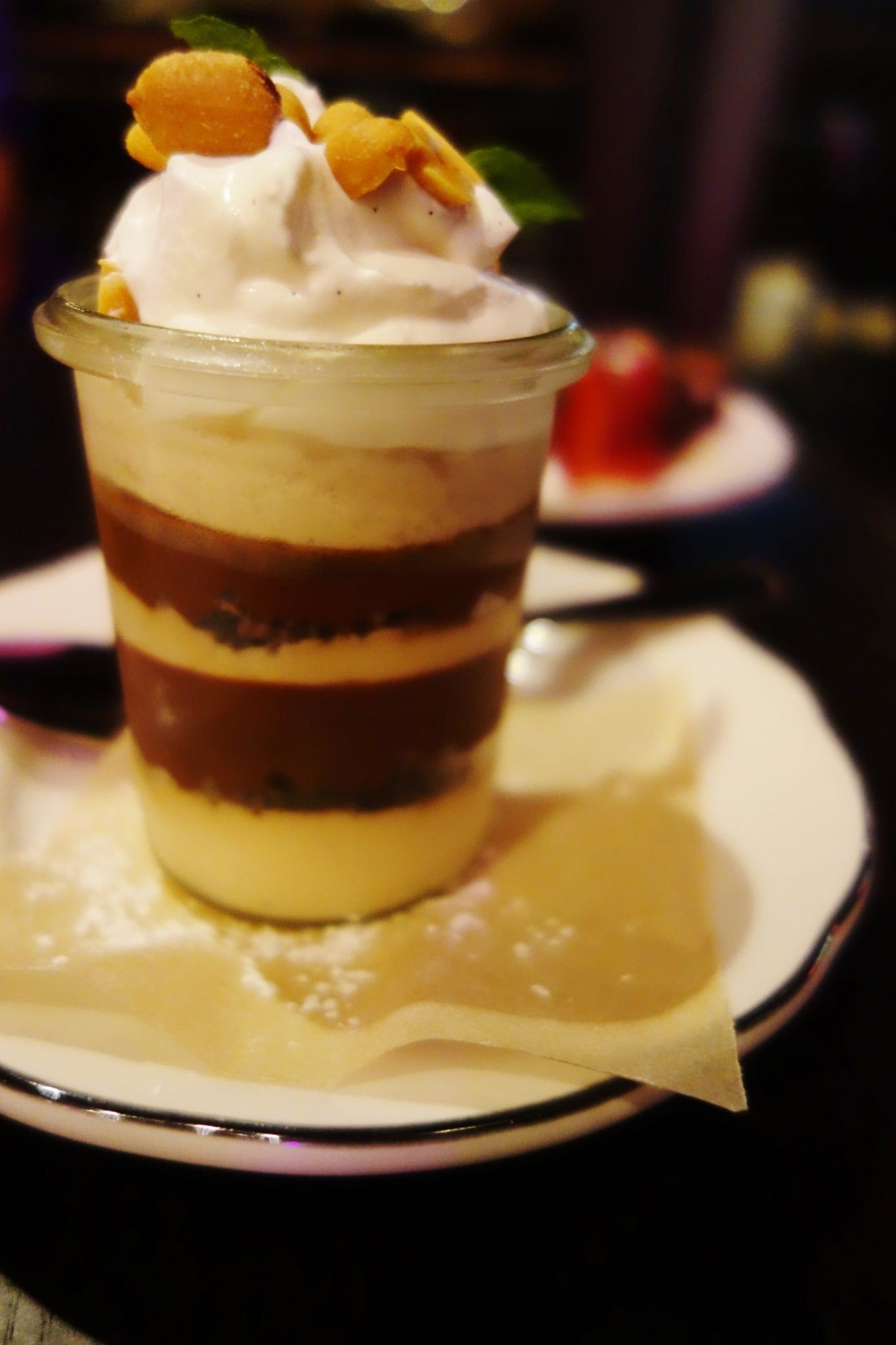 We also tried the S'More Brownie. These two brownies were pretty basic and did not have much marshmallow flavoring. While the Peanut Butter in a Jar was definitely worth the four dollar charge, I do not think we would say the same about these brownies.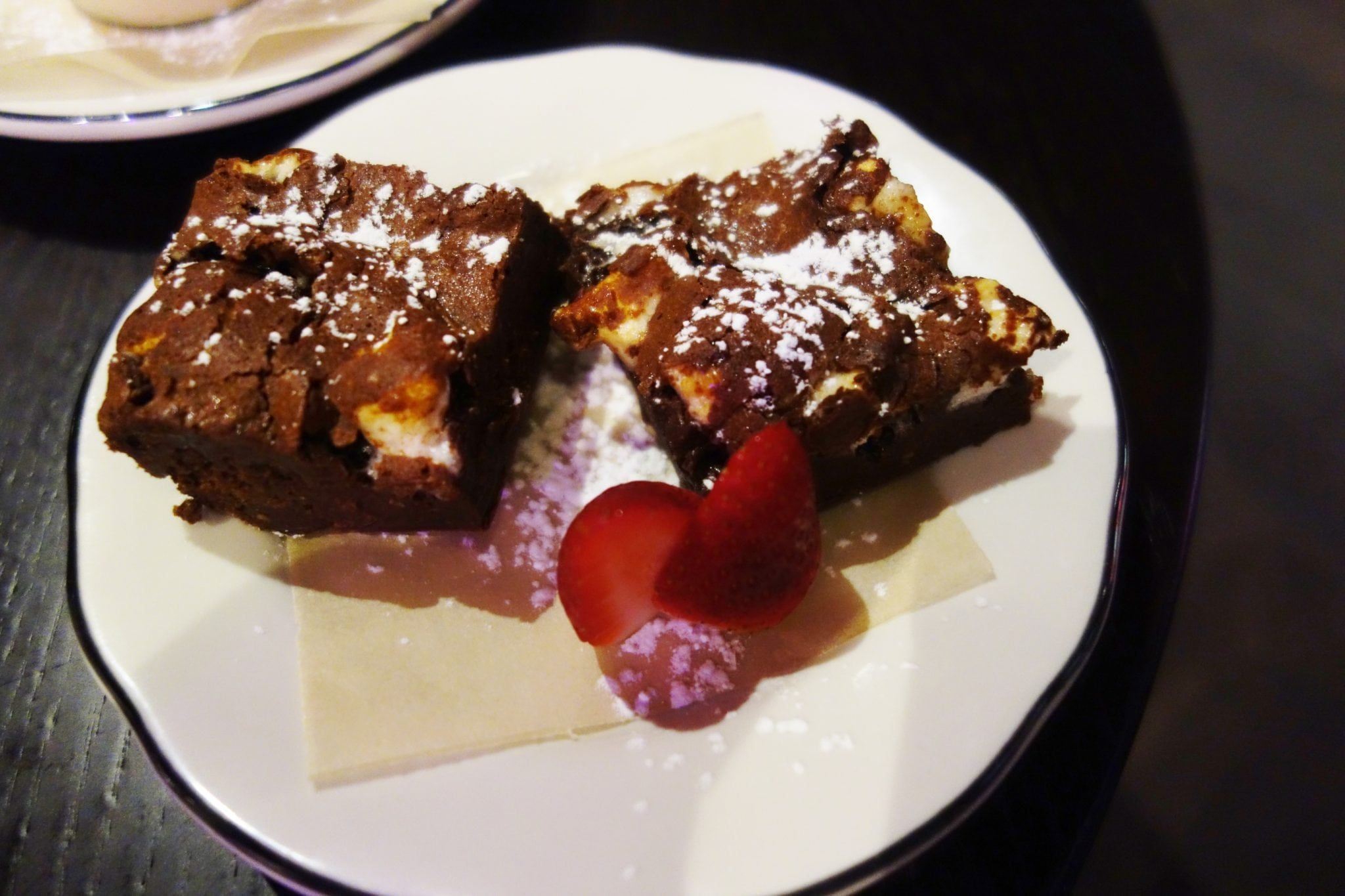 To recap our experiences at Quantum of the Seas' Michael's Genuine Pub, I would say for any beer lover, this is your stop.  It was never too busy during our January 2015 cruise. The drink selection has some great craft beers and unique cocktails. If you are looking for a snack with a little more care and flavor than some of the complimentary offerings, then you should definitely check Michael's out. We will be sure to sample some of the other offerings at this venue when we sail on Anthem of the Seas in 2016.
Summary
Comments
Have you tried Quantum of the Seas' Michael's Genuine Pub? Is there another watering hole from Quantum of the Seas, or another cruise ship, that you enjoy more? Drop us a line below to tell us about your experiences from the different bars and lounges found on your favorite cruise ship. We are always looking to raise a glass to those great lounges and bar staff that make cruise vacations so much fun!