Norwegian Cruise Line's biggest ship to date, the Norwegian Escape, delivers plenty of onboard activities for cruisers of all ages. In fact, there is so much Norwegian Escape entertainment that trying to fit everything in during your cruise could be a challenge. That is why we have put together this insider's guide to the Norwegian Escape entertainment. Learn more about all of the one of a kind nighttime entertainment options and start planning now so you never miss a show!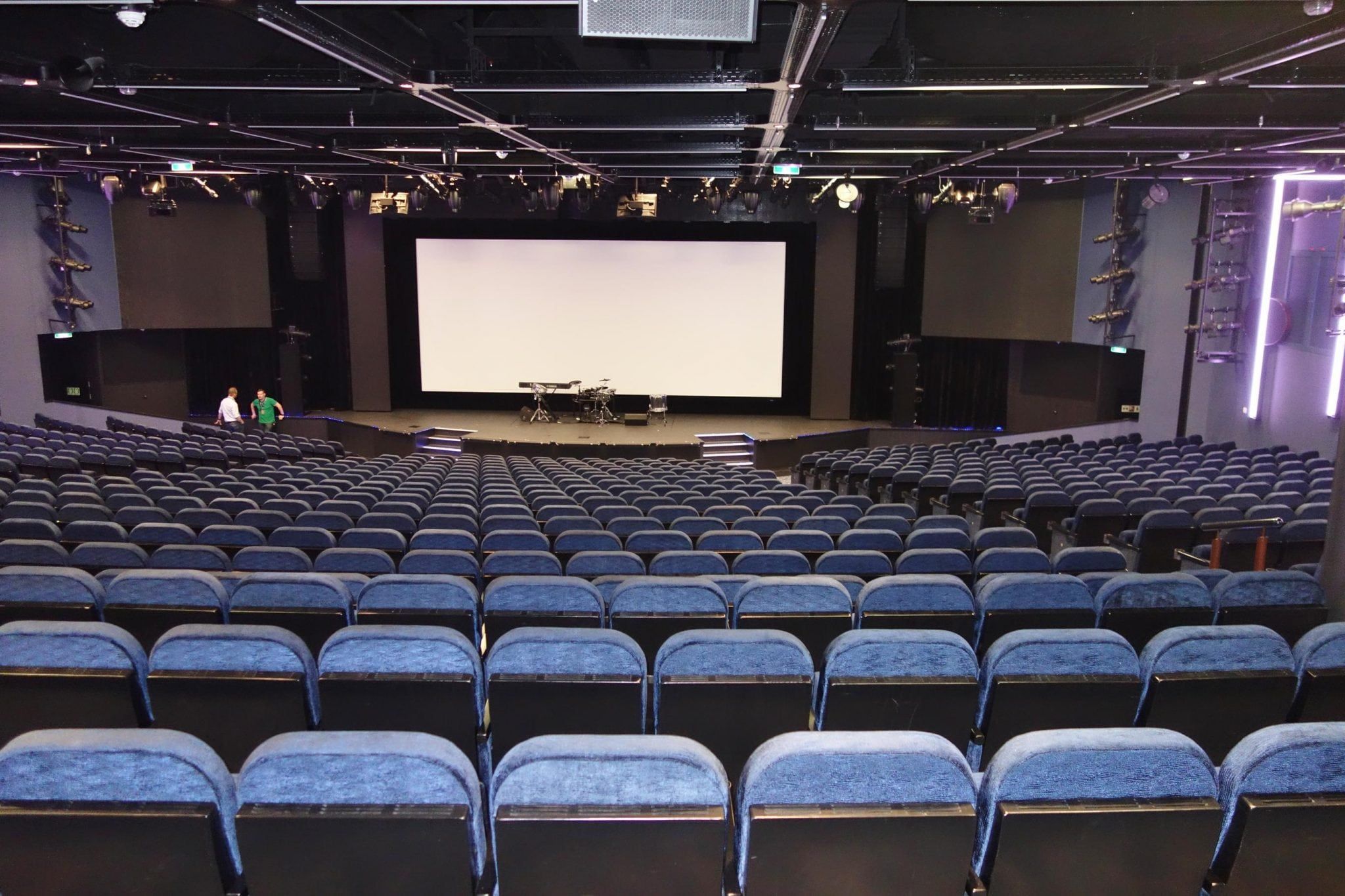 An Insider's Guide to Norwegian Escape Entertainment
Main Theater Signature Entertainment
Norwegian Escape boasts two signature production shows in the main theater. These shows can be booked 90 days prior to your cruise using your MyNCL account or once onboard at the box office. Reservations are limited, and while you can always go standby, we do recommend reserving these shows ahead of time to ensure you get to see them.
After Midnight
Based on the Broadway hit, this musical transports you to 1920's Harlem and the real life Cotton Club. Get engrossed in the song and dance of this high energy production with some amazing costumes and sets.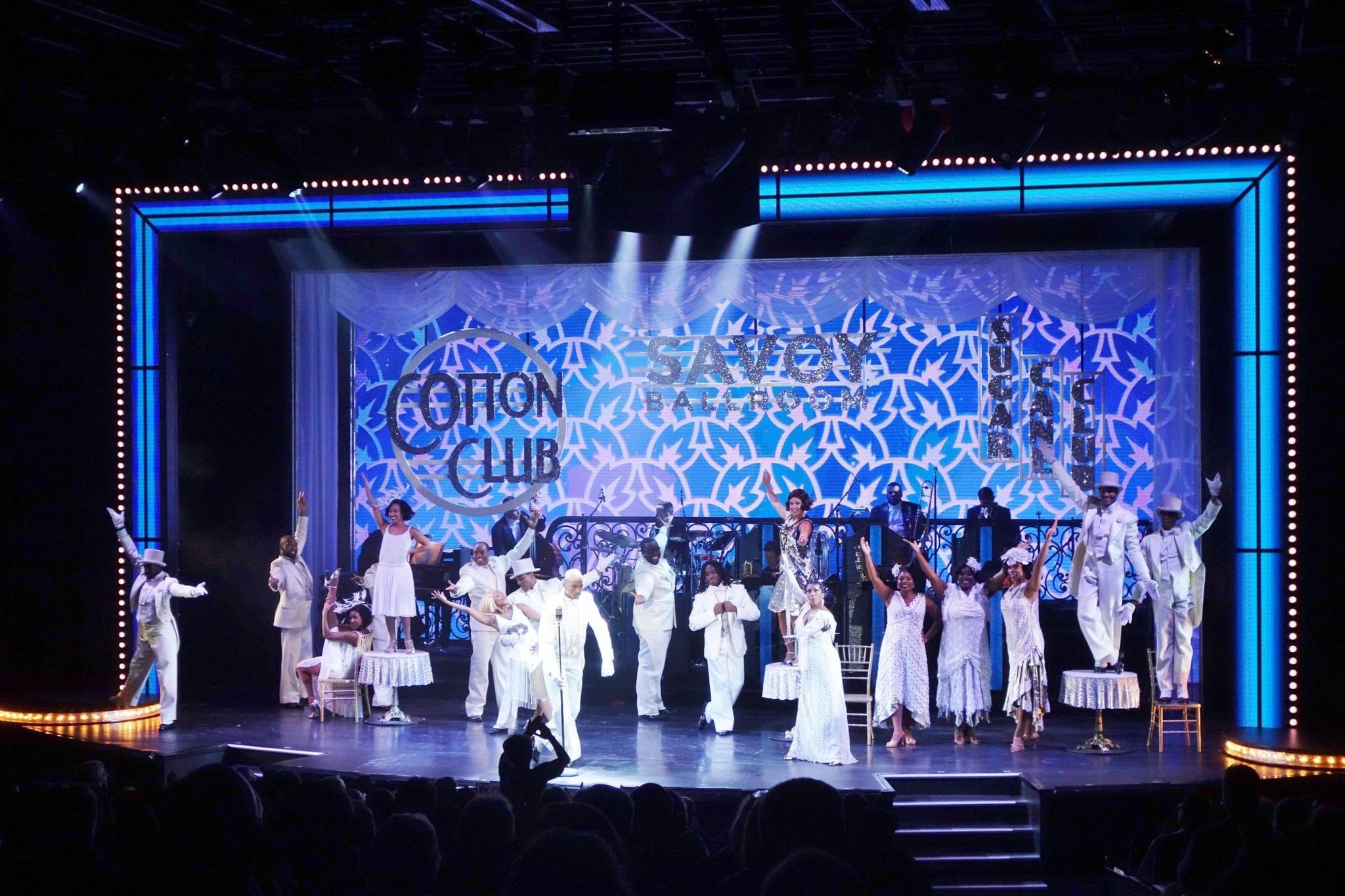 The show lasts about 90 minutes and features a series of singers and dancers with a heavy emphasis on tap dance and jazz music from composers including Ellington and Calloway. During our sailing on Norwegian Escape, the cast of After Midnight was excellent but the lack of story line did detract from the total performance. The production was shown a total of four times, twice on two different nights of our 7 day cruise (Day 2 and Day 6).
The Brat Pack
Calling all 80's kids. The Brat Pack takes you back to your childhood, featuring classic movies of the era like The Breakfast Club,  Pretty in Pink, Sixteen Candles, Ferris Bueller's Day Off, Weird Science, and more.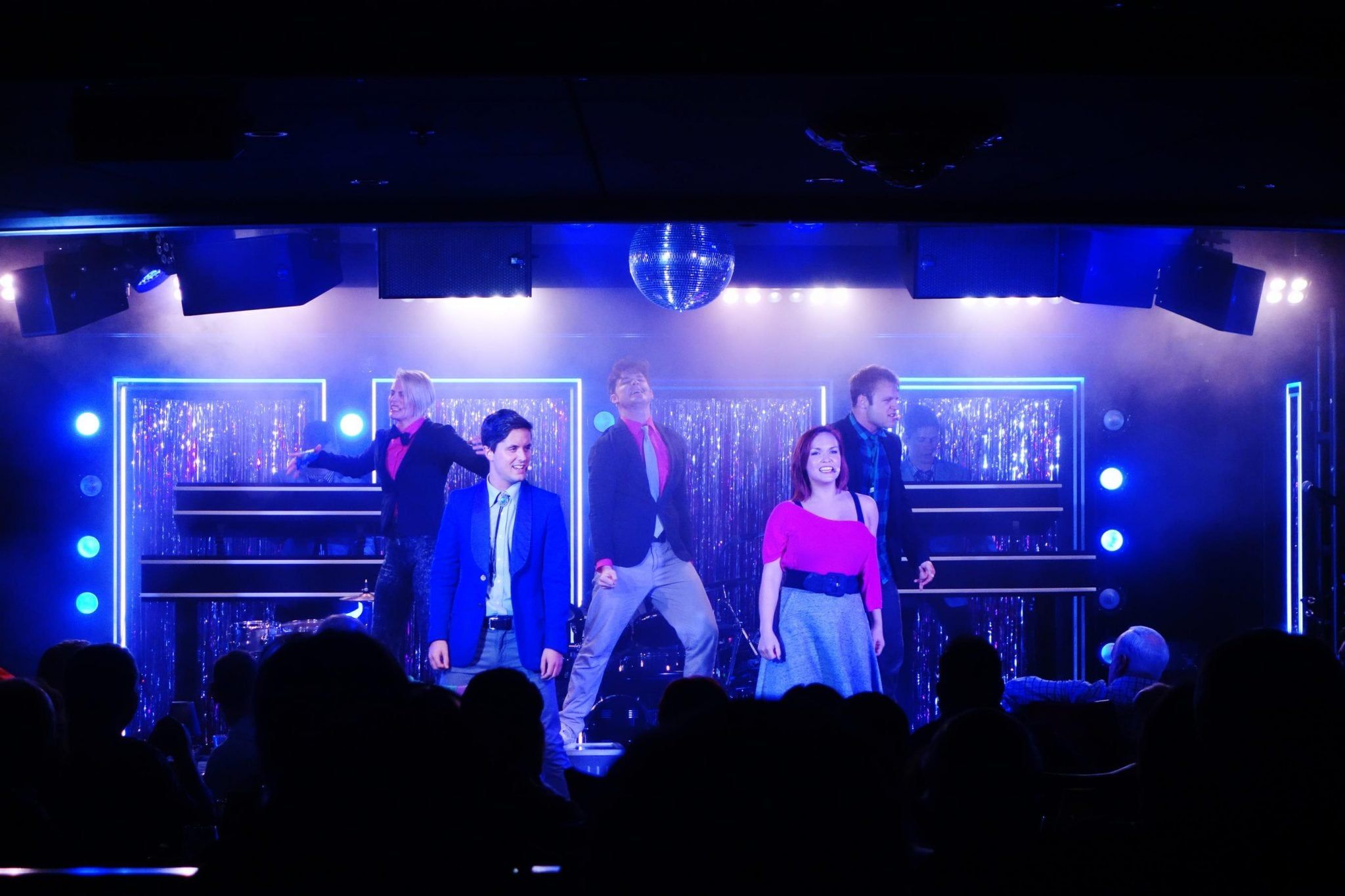 We sailed on Norwegian Escape when this show was part of the Supper Club. More recently, the production has been made into a show in the main theater. Most of the plot remains the same with the main difference being that the show is now complimentary. We really enjoyed the show and highly recommend you check it out. Similar to the second Broadway show that was offered on our cruise, it is likely that this show will play on two different nights of your cruise, with an early and late show. On our sailing, Million Dollar Quartet was featured on Day 3 and Day 4. Million Dollar Quartet has now been moved to Getaway to make room for The Brat Pack in the Main Theater.
Other Main Theater Entertainment
There is plenty more Norwegian Escape entertainment in the main theater too that is on a first come, first serve basis. There was a Welcome Aboard Variety show that took place at 7:30pm on Day 1. On our sailing, there was also a comedy show on Day 5, featuring the same comedians from Headliner's (see below) doing different material with an early and late night showtime offered. On the last night, your crew goes the extra mile with the International Crew Talent Show held in the Main Theater.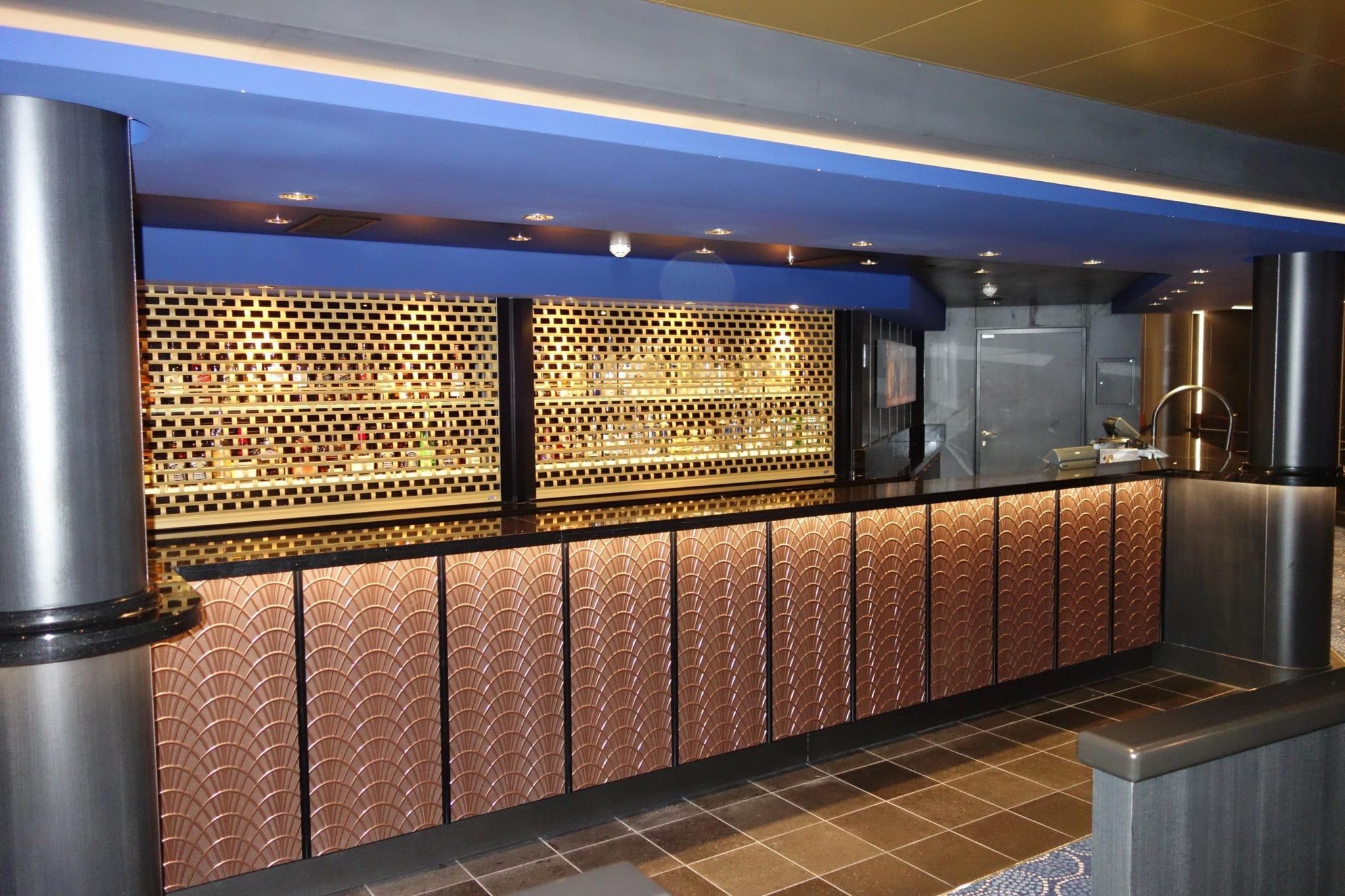 Headliner's Comedy Club
The Norwegian Escape entertainment is not housed solely in the main theater. In fact, many different venues throughout the ship offer nightly shows. Headliner's Comedy Club is a small venue that holds two different shows, rotating over the 7 nights of the cruise.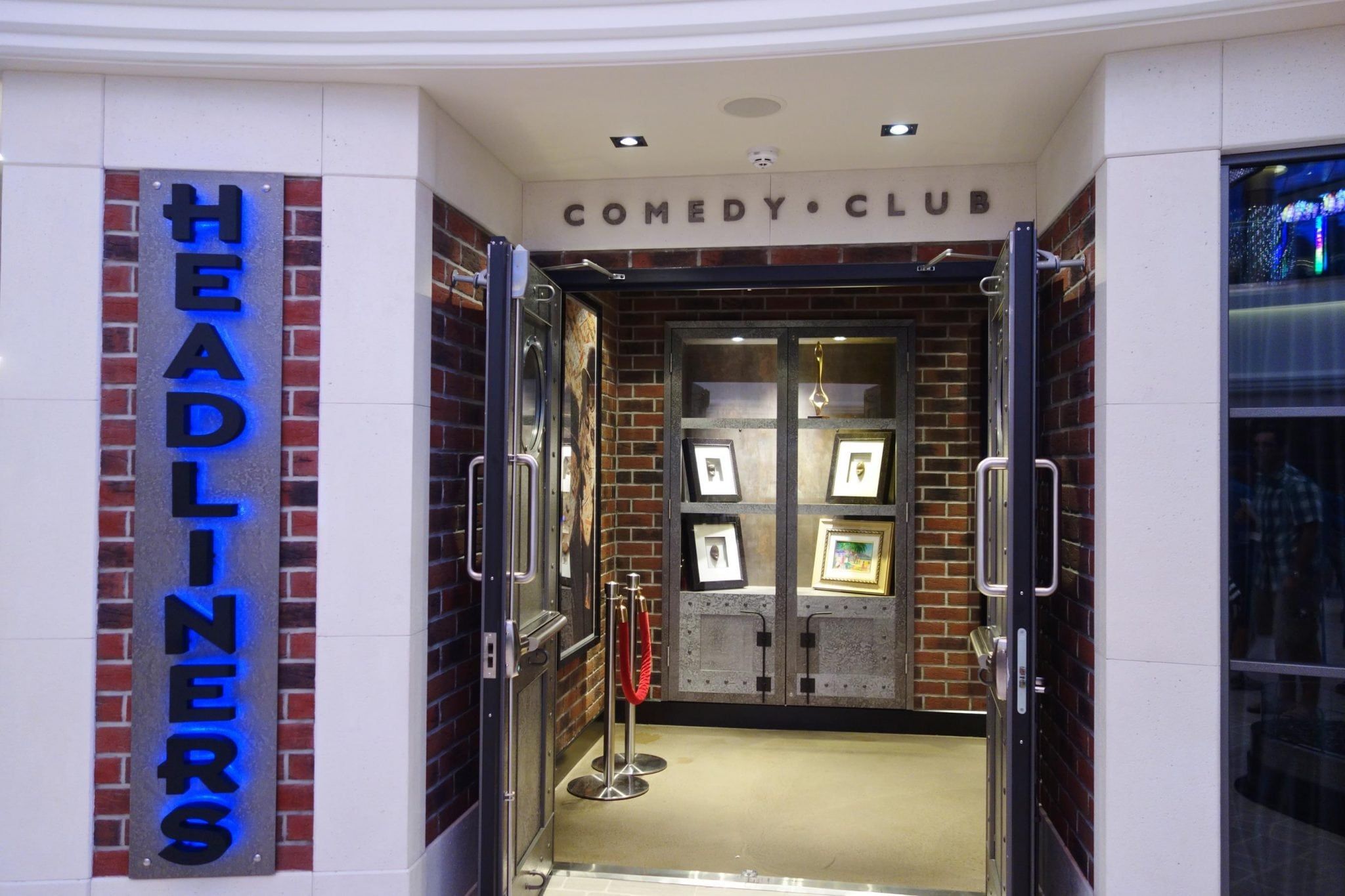 On our cruise, Headliner's acted as the comedy club on Night 1, Night 3, and Night 6. On these nights, the two resident comedians would switch off with one comedian doing a 7pm and 11pm (adult) show and the other comedian doing one show at 9pm. Unfortunately, when pre-reserving the comedy shows at home, there is no way of knowing which comedian will be doing which set. We used daily schedules found online to guesstimate which comedian would be doing which shows to attempt to book a viewing of each one and got lucky. Since the venue is small, we recommend making reservations ahead of time; if all else fails, you can always go standby.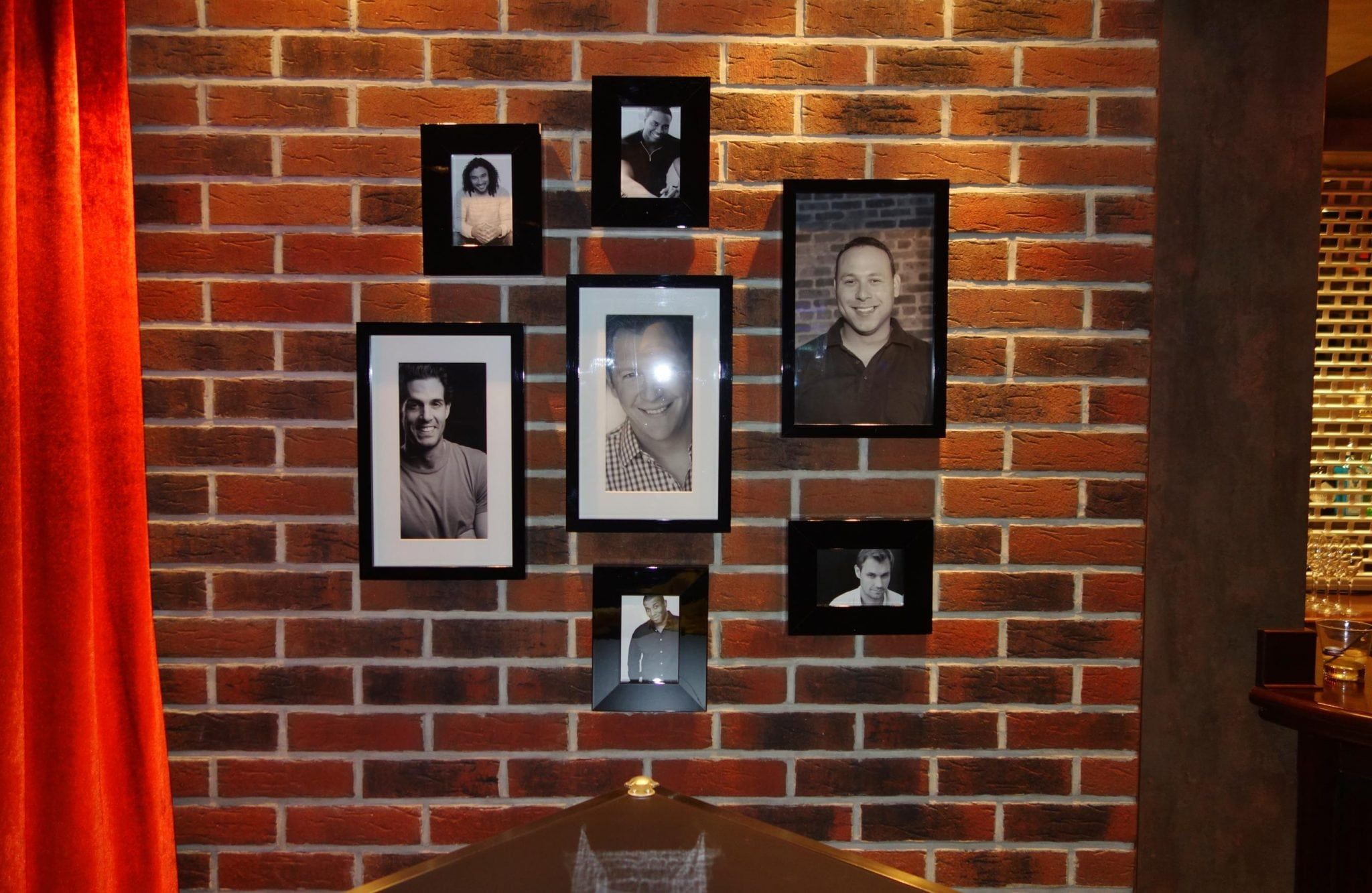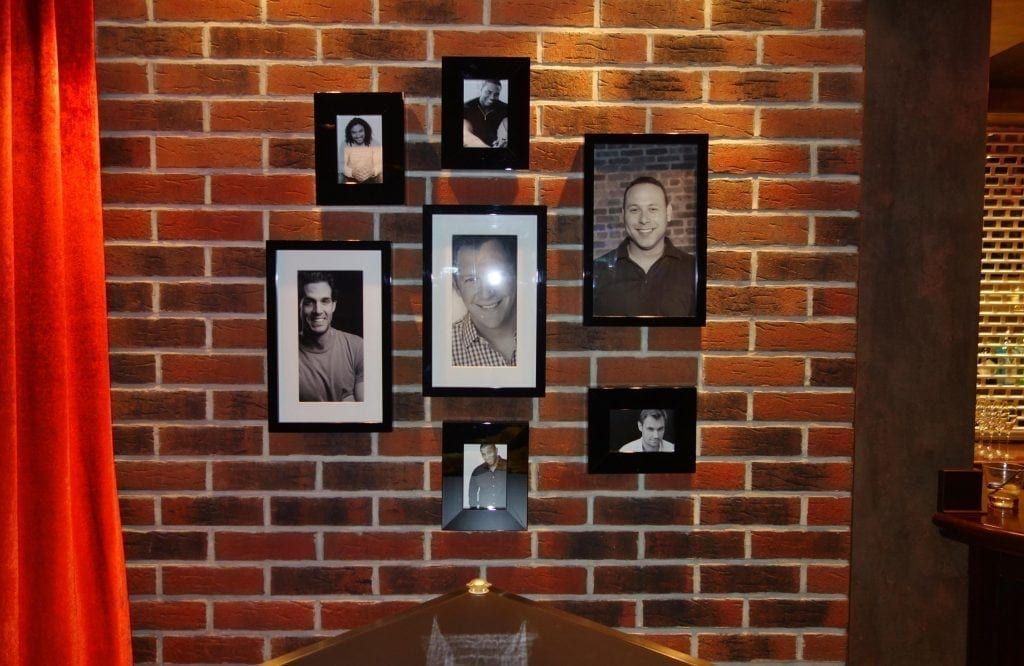 On Night 2, Night 4, Night 5, and Night 7, the club doubles as the dueling piano bar, Howl at the Moon. While the inside of the venue remains the same, the stage comes alive with some sing along fun.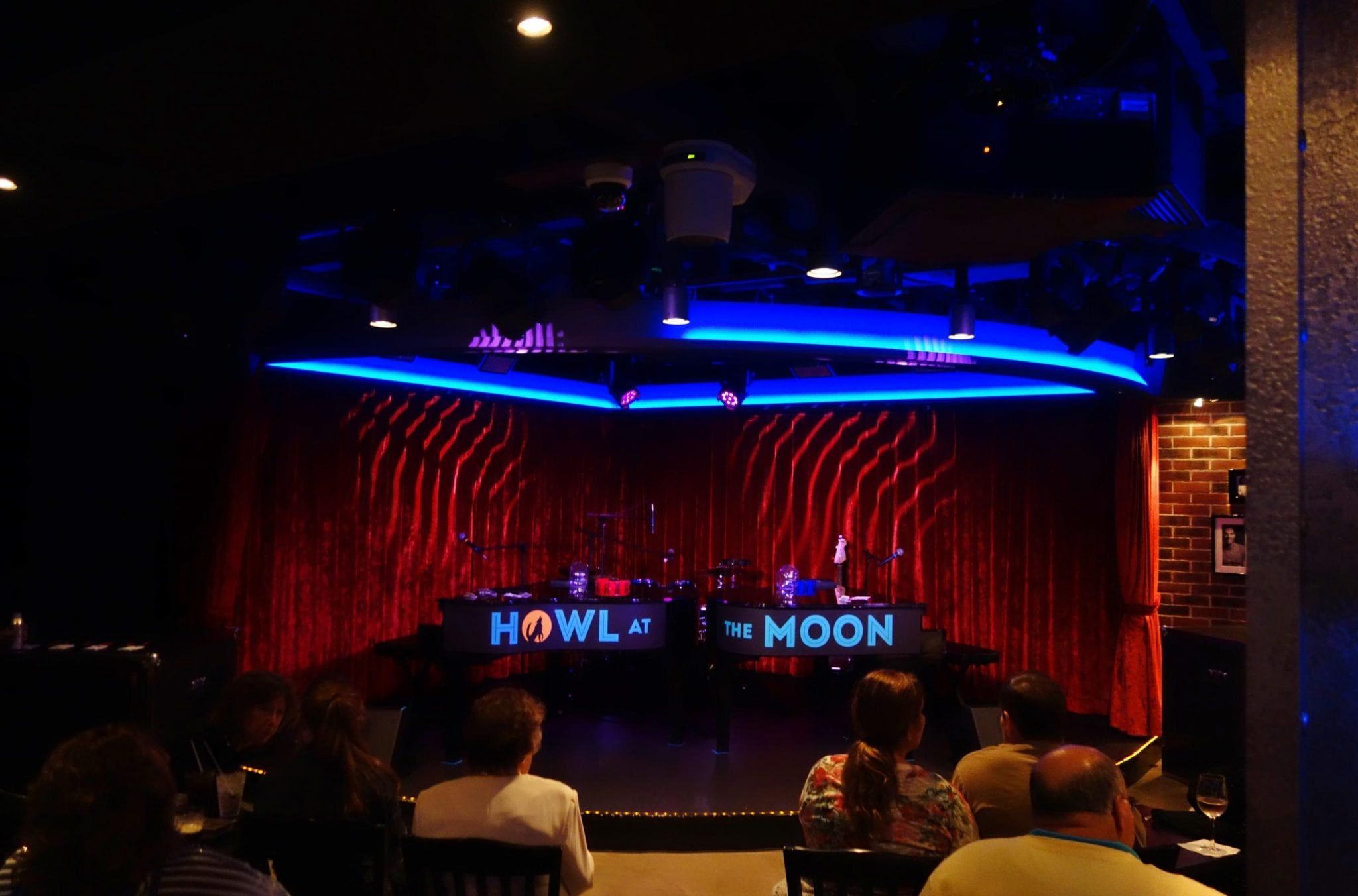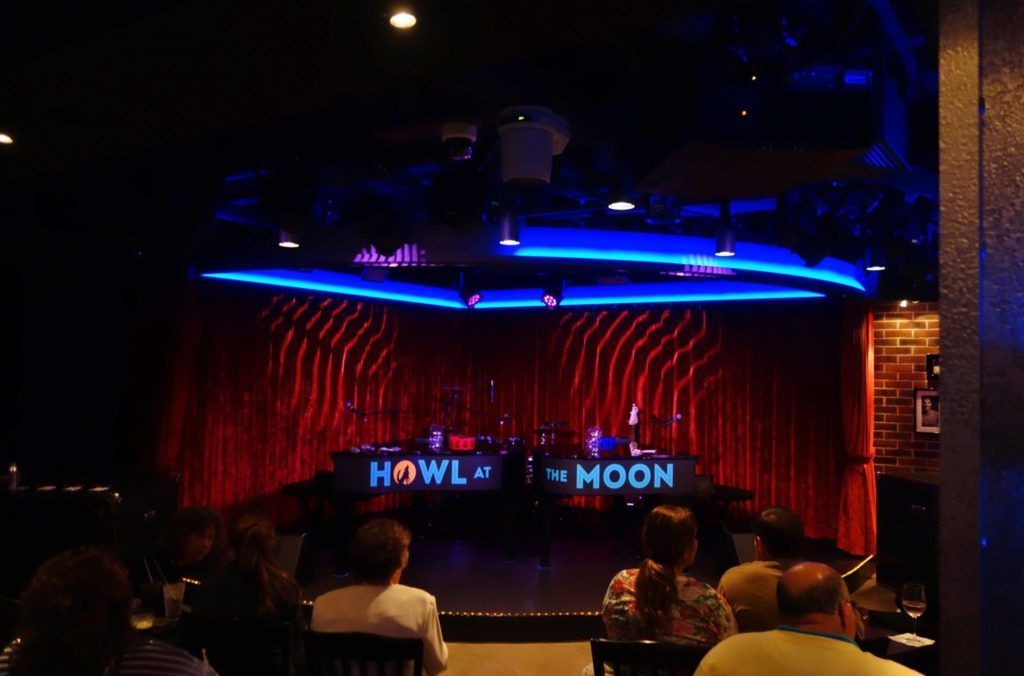 The show usually starts around 8pm or 9pm and runs until midnight or later. On our cruise, there were three piano players who rotated playing, singing, and bantering with each other and the crowd. All three performers were solid, but the energy of the show really depended on the crowd. No reservations can be made for Howl at the Moon, and the crowd typically comes and goes throughout the evening.
Game Shows and Atrium Entertainment
Throughout your cruise, the Atrium, located on Deck 6, will host a variety of dance classes, trivia contests, movies, and demonstrations, not to mention the behind the stage staff Q&A and a host of other Norwegian Escape entertainment. Catching one of these activities is a great way to take a break from the Caribbean sun, so check your daily schedule for a complete listing.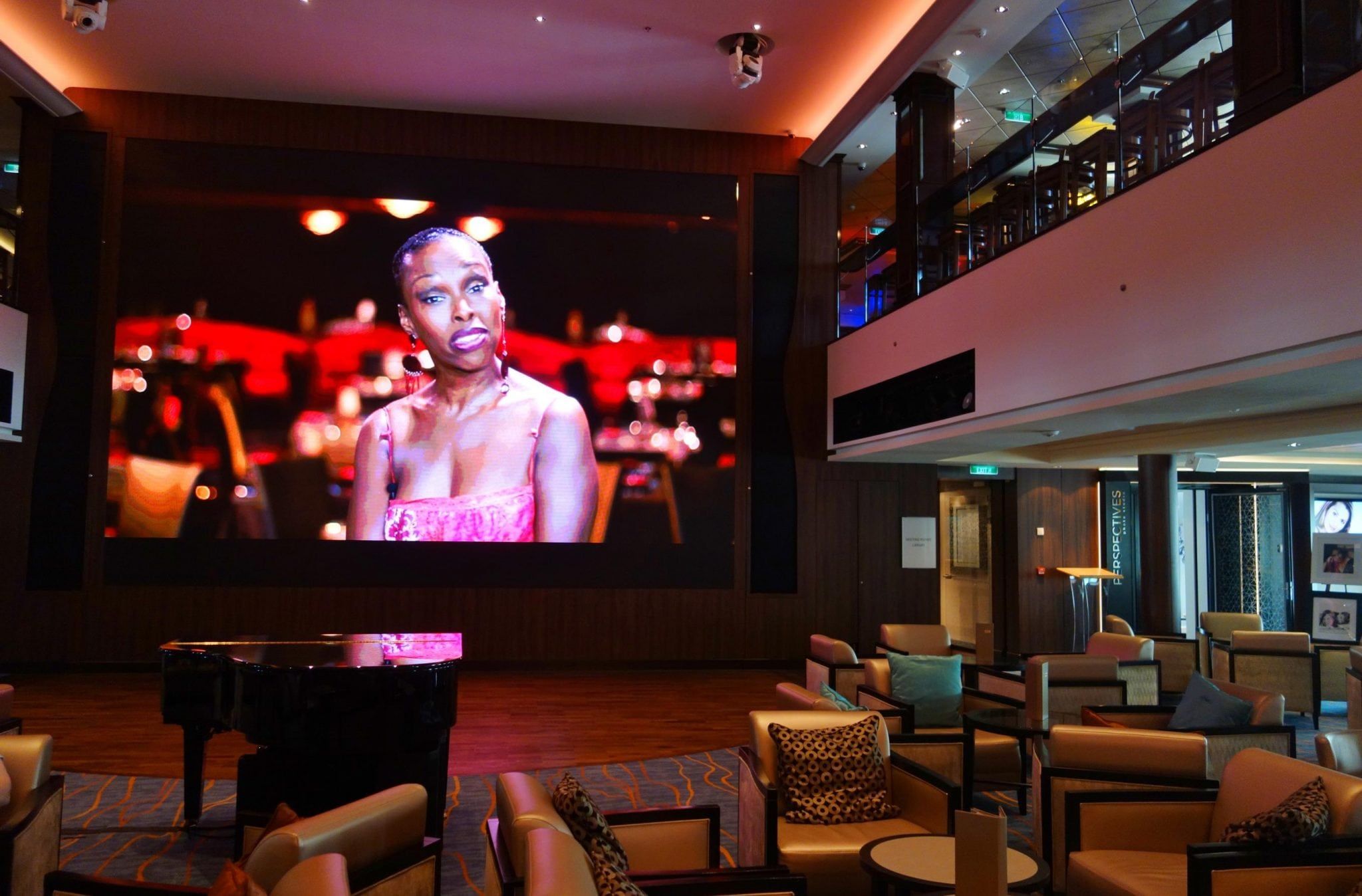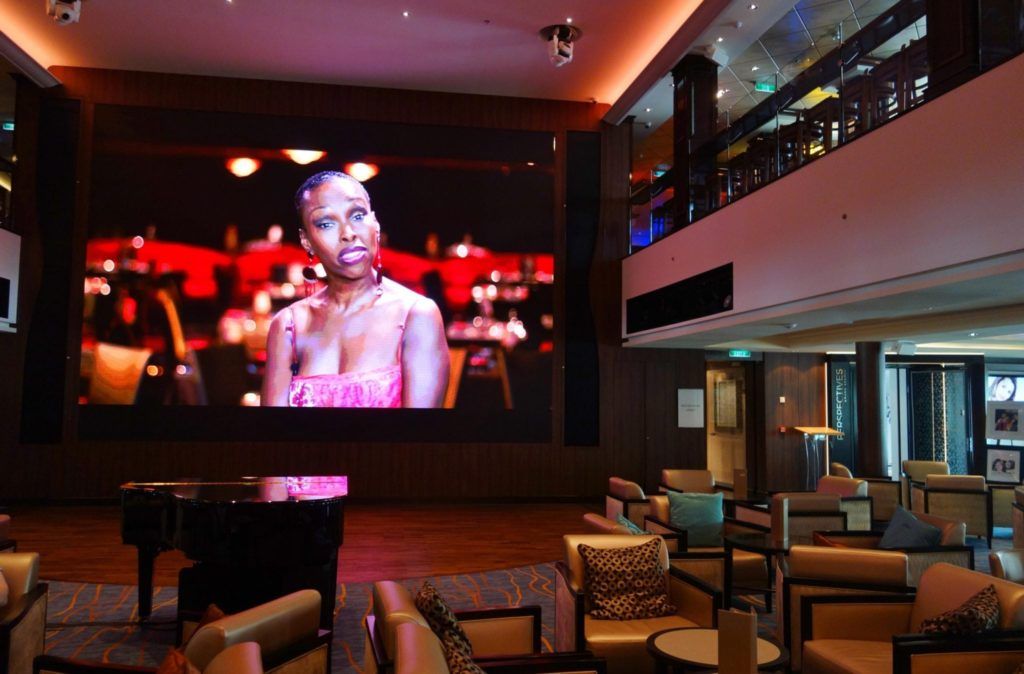 The Atrium is also home to a variety of game shows throughout your cruise. These are often quite comical, and seating fills up fast. Getting "balcony seats" near O'Sheehan's Pub on Deck 7 can offer a great vantage point to all of the craziness.
Here is a list of all the game shows offered on our 7 Night Eastern Caribbean Cruise:
Day 1 – Majority Rules 8:30pm
Day 2 – Newlywed Not so Newlywed Game 8:30pm
Day 3 – Sing it if You Know it 8:30pm
Day 3 – Ultimate Dance Clash 10:15pm
Day 4 – Deal or No Deal 8:30pm
Day 5 – Jeopardy Live Game Show  8:30pm
Day 6 – 55 to Stay Alive Game Show 7:45pm
Day 6 – Deal or No Deal 8:30pm
Day 7 – The Perfect Couples Game Show 8:30pm
Dance Parties
Norwegians know how to party. That is probably why they give away so many beverage packages on these ships. Among the most popular Norwegian Escape entertainment offerings are the dance parties happening throughout the ship. These usually start around 10:15pm, but the crowds really don't show up until 11pm or so. If you are looking for a seat, get there early; otherwise, be prepared to dance the night away!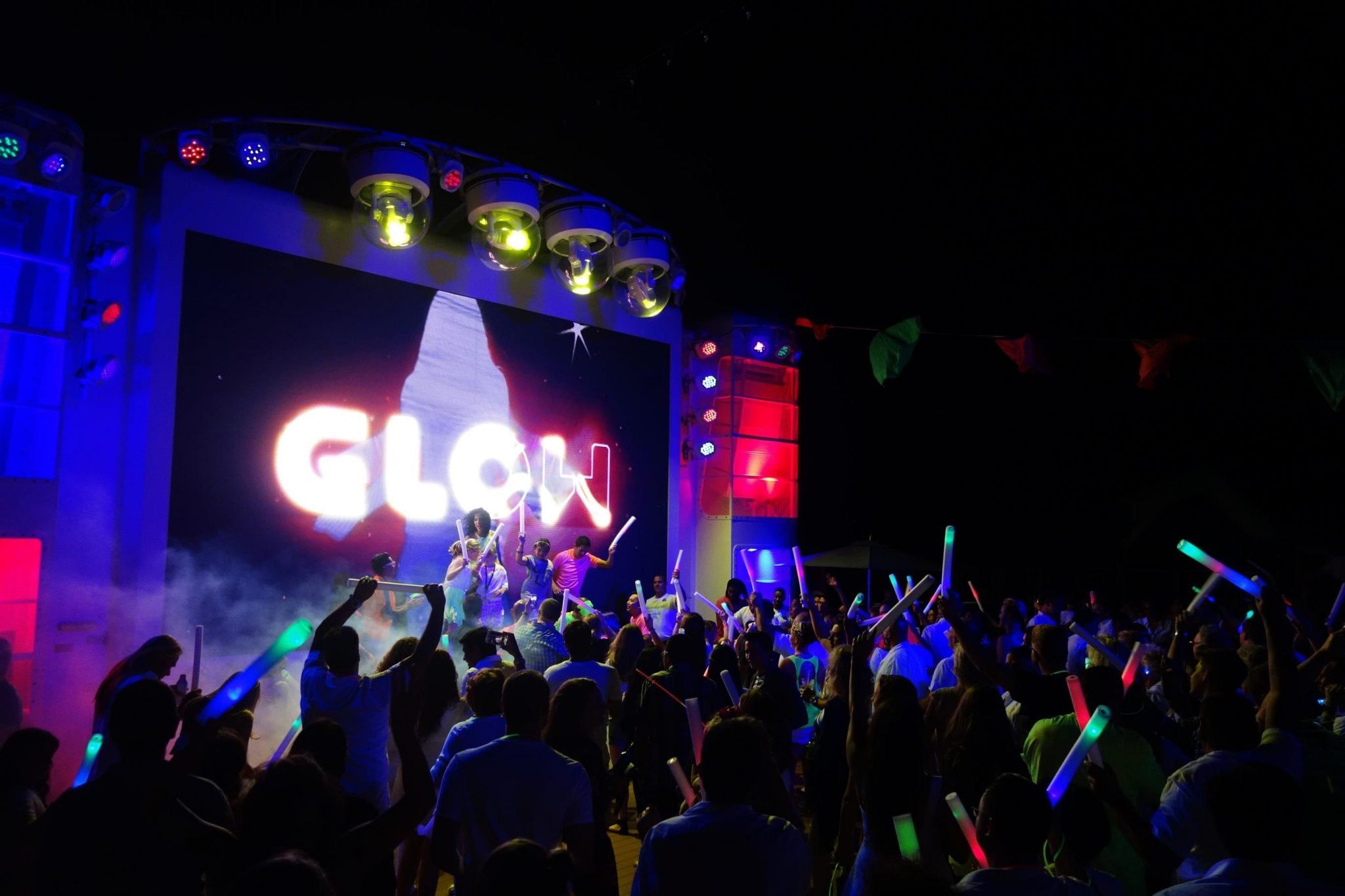 Here is the rundown of parties that occured on our cruise:
Night 1 – Welcome Aboard Dance Party in the Skyline Bar
Night 2 – Norwegian's Big Night Out Dance Party in Spice H20
Night 3 – Fiesta Latin Dance Party in the Atrium
Night 5 – Awesome 80's Party in Spice H20
Night 6 – Glow Party in Spice H20
Night 7 – R&B Party in Spice H20
There is just so much to do that it's impossible to catch all of the parties. We did attend the Awesome 80's Party and the Glow Party, both were well attended and a blast.
Live Music
There is also plenty of live music to be found throughout the ship. Unlike other ships, many of the acts rotate through the venues. On our cruise, there were a couple additional piano players (not part of Howl at the Moon) who would play sets in the Atrium or District Brew House. There was also a three piece band and a singing duo which could be found at different times in either the Skyline Bar, 5 O'clock Somewhere, or the Atrium. Again, check the daily schedules for exact times and locations as they do change throughout the week.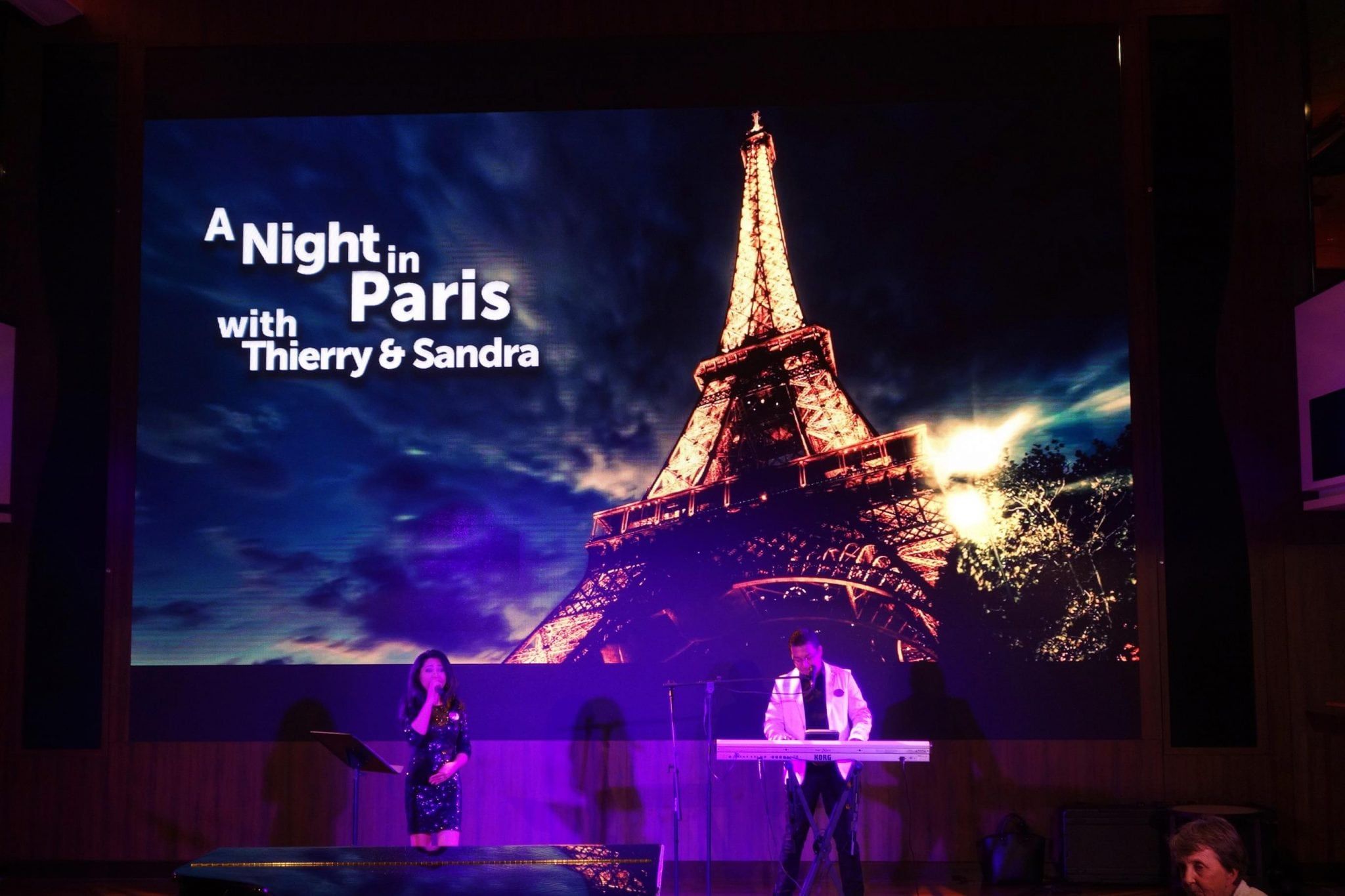 The Supper Club
If you do not mind paying for some Norwegian Escape entertainment, then we suggest purchasing tickets to the Supper Club. This dinner review show now features a Cabaret performance; on our January 2016 cruise, it featured the Brat Pack. We felt the show was worth the upcharge (even if the dinner was not up to par).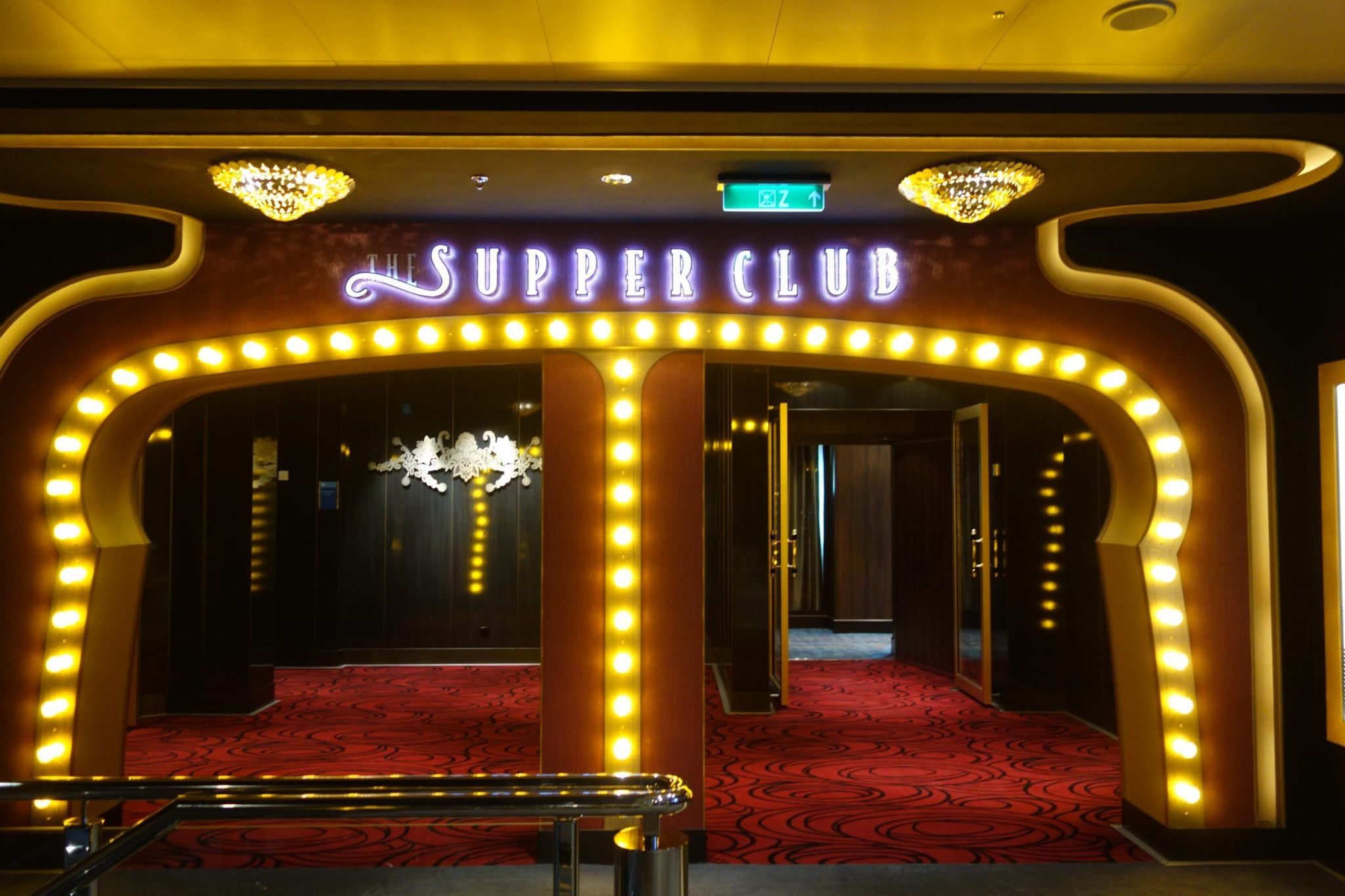 During our cruise, there was at least one performance of the Supper Club each night. Since we did not experience the new show, we can not comment on the quality.
Even More Norwegian Escape Entertainment
If all of the shows and activities are still not enough for you, there is more nighttime fun to be had. From a late night dip in the hot tub to trying your luck at the casino, or challenging your loved one to a friendly bar game in O'Sheehan's Bar and Grill, there are seemingly endless options.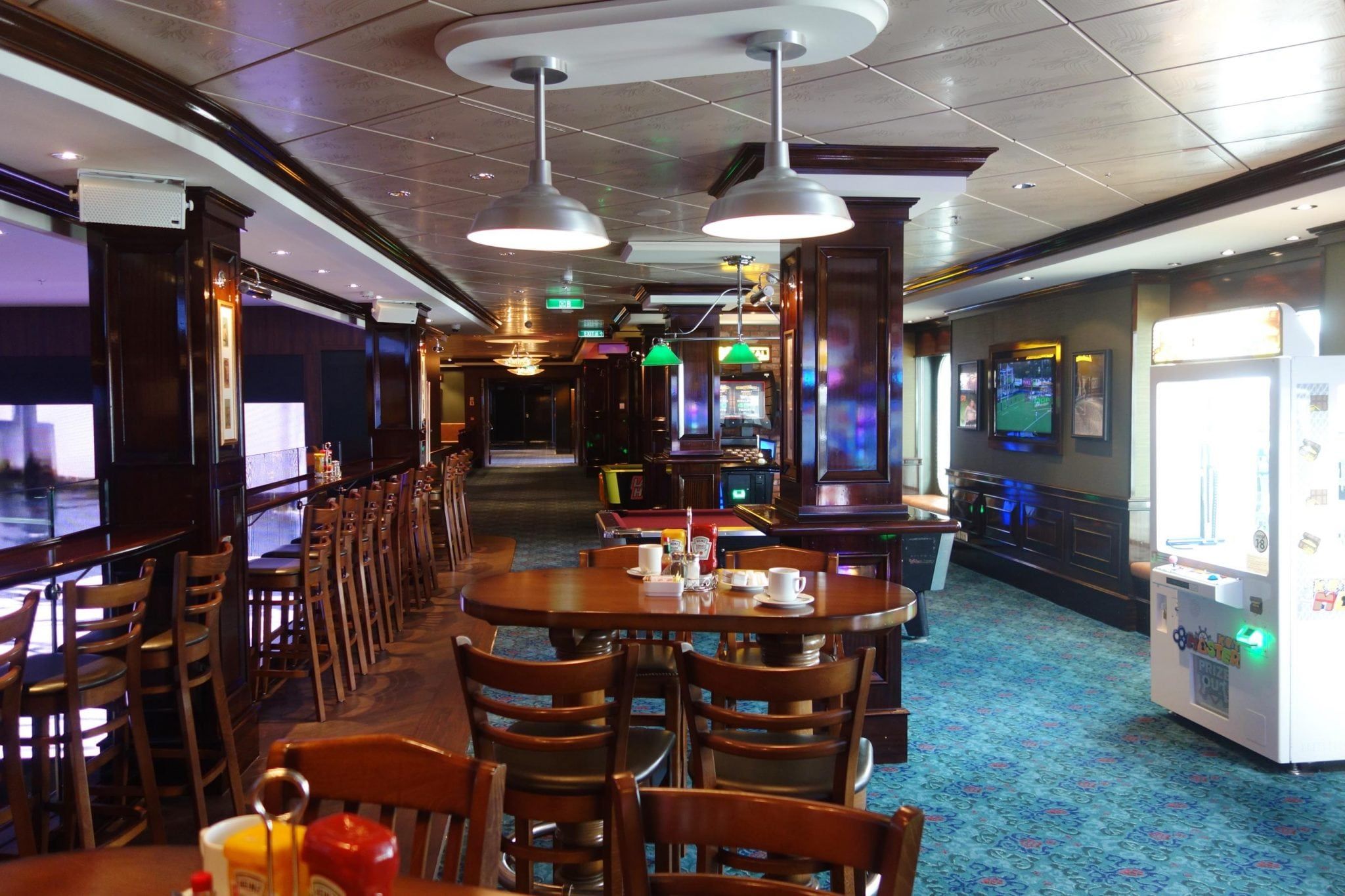 If all of this entertainment is making you tired just thinking about it, you could just relax on your balcony or in the Thermal Suite for the evening. After all, this is your vacation!
Comments
What is your favorite among the Norwegian Escape entertainment offerings? What shows or acts are you excited to see on this ship? Drop us an anchor below to share your experiences on this brand new class of ship.