Avid cruisers know that enjoying a refreshing Norwegian Cruise drink of the day (DOTD) while soaking up the sun and maximizing your vacation fun is definitely a cruise tradition. Each cruise line has there own unique menus and promotions, so after sailing on Norwegian Escape, we wanted to showcase the Norwegian Cruise drink of the day on this brand new ship.
For those new to cruising, each day of your NCL cruise, the drink of the day is a specialty drink that is featured at all bars for a discounted price. The current drink of the day pricing for our Norwegian Escape cruise was $7.95. These signature drinks are also included in the ultimate drink package, as long as you do not order the cocktail with a souvenir cup.
During our recent trip on Norwegian Escape, we made it a point to try the Norwegian Cruise drink of the day each day during our week long cruise. So, in this post, we chronologically give you the drink of the day selections.
Warning: This post may make you thirsty!
Norwegian Cruise Drink of the Day on Norwegian Escape
Saturday- Daydreamer's Daiquiri– made with CRUSOE Organic Silver Rum, fresh lime juice, and agave nectar. A refreshing way to enjoy the sail away from Miami Cruise Port!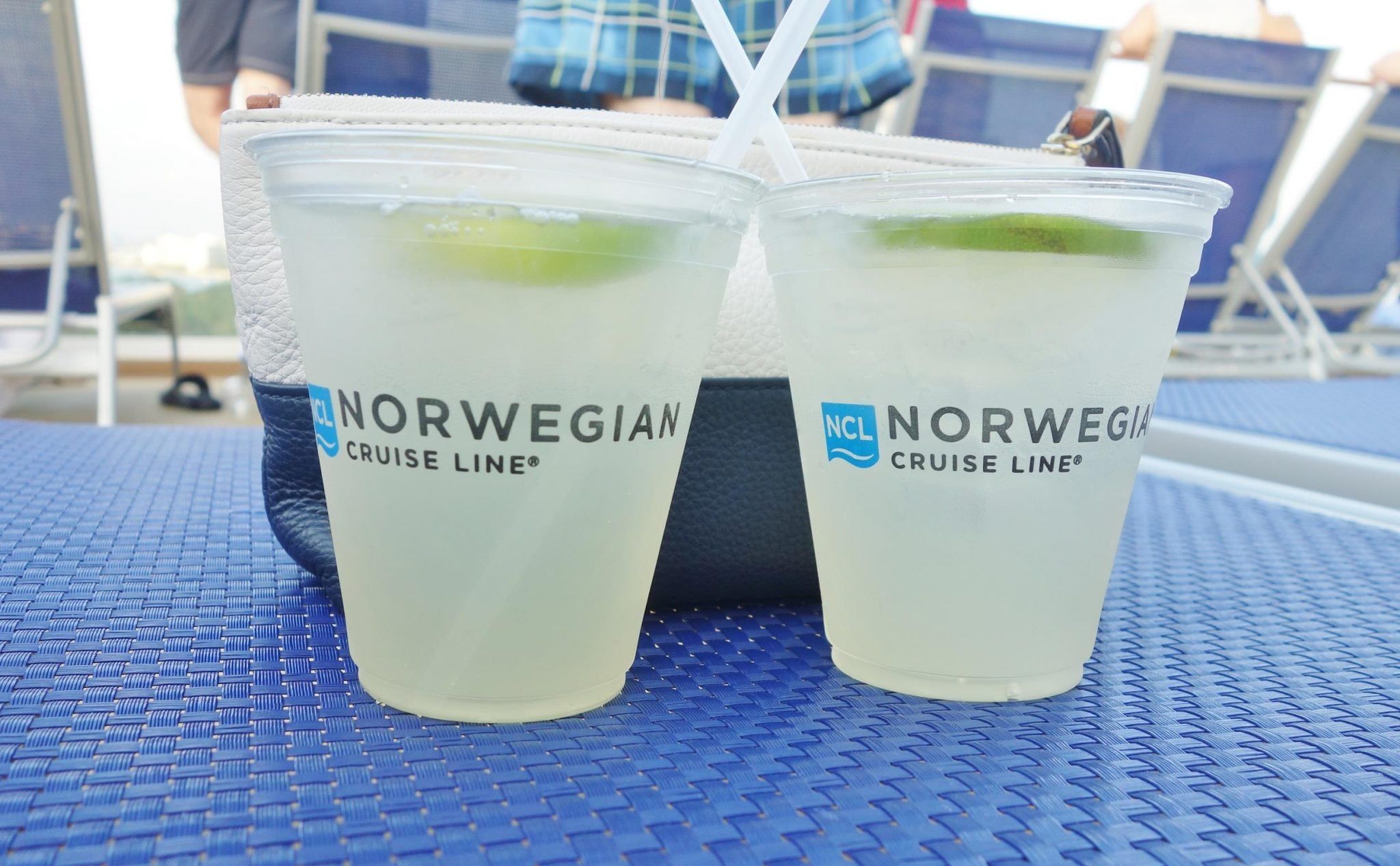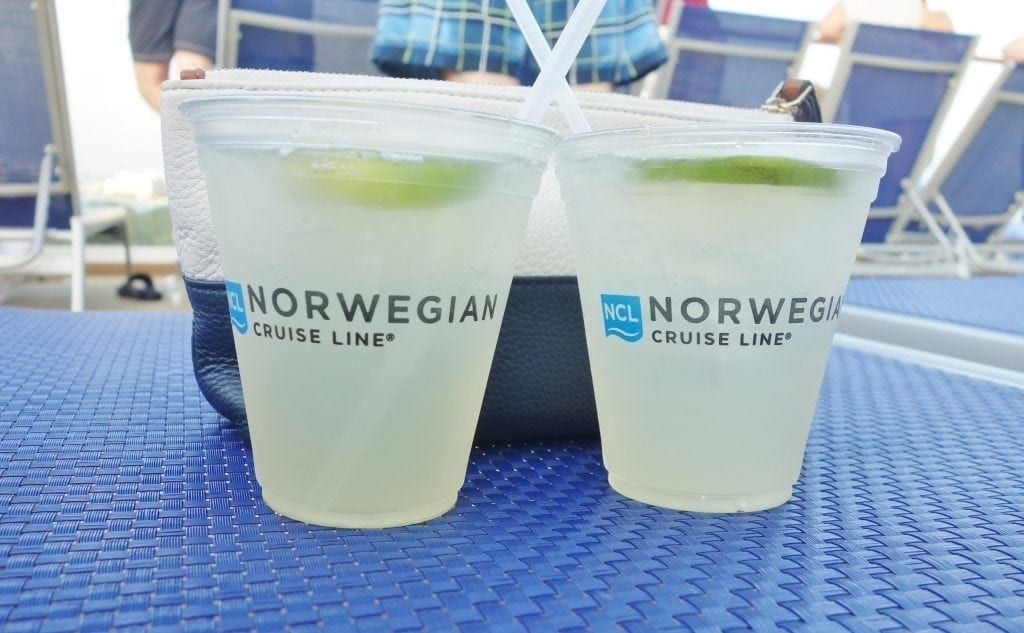 Sunday- Cherry Lime-Aid– made with BACARDI Limon Rum, SVEDKA Citron Vodka, sweet and sour, lime juice, and grenadine. This drink is like a cherry flavored slushy, yummy!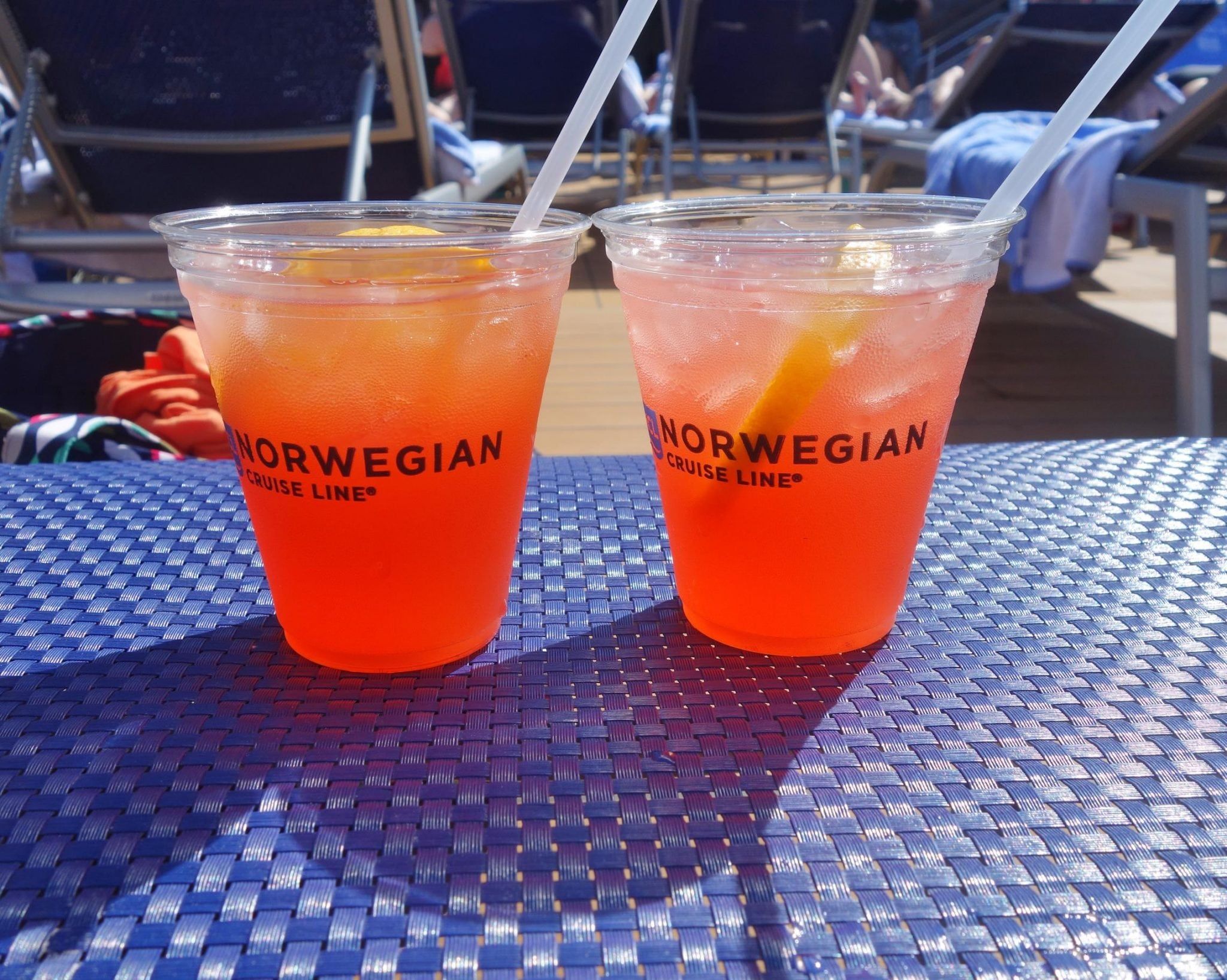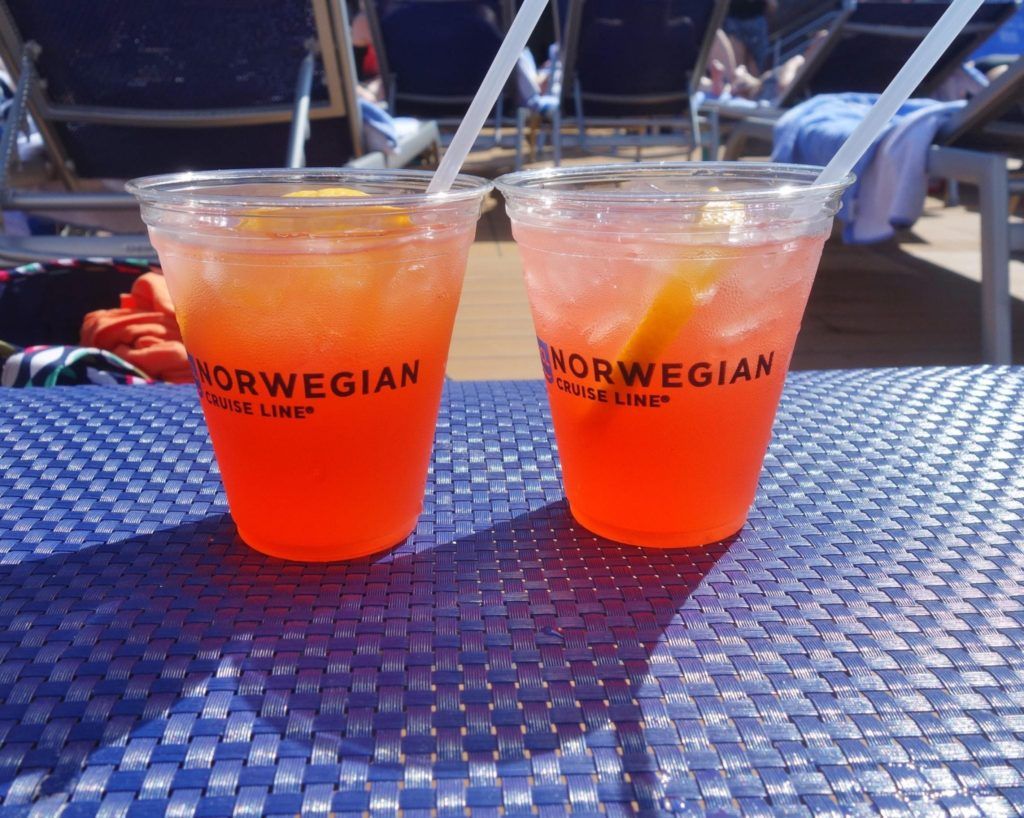 Monday- Rebellious Fish– made with Grey Goose L'Orange Vodka, Passoa passion fruit liqueur, triple sec, orange, Prosecco. Add a little bubbly to your second full sea day with this fruity cocktail.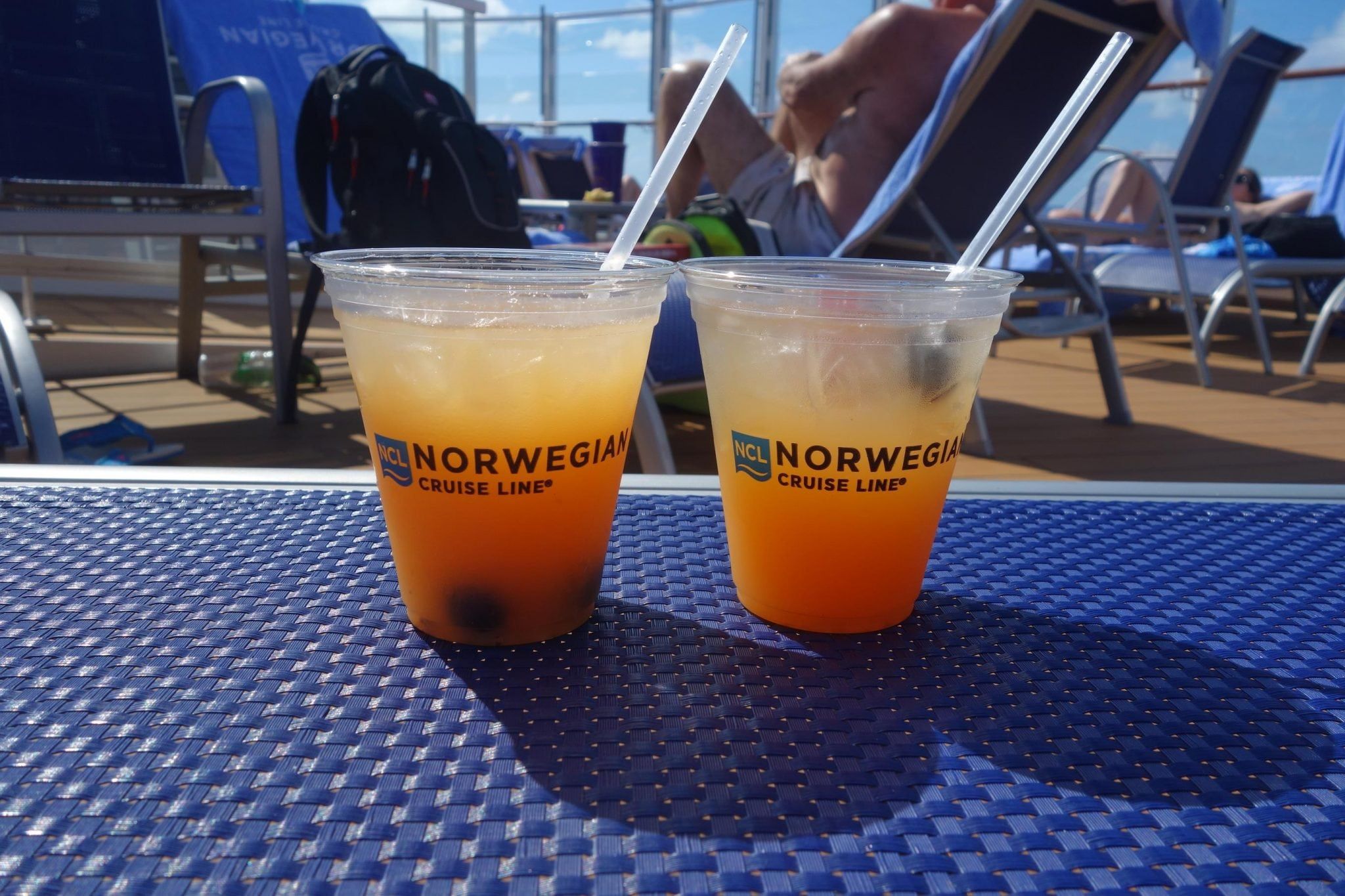 Tuesday- The Painkiller– made with Pusser's Rum, orange, pineapple, coconut. This will help you forget all your worries. You are on a cruise after all!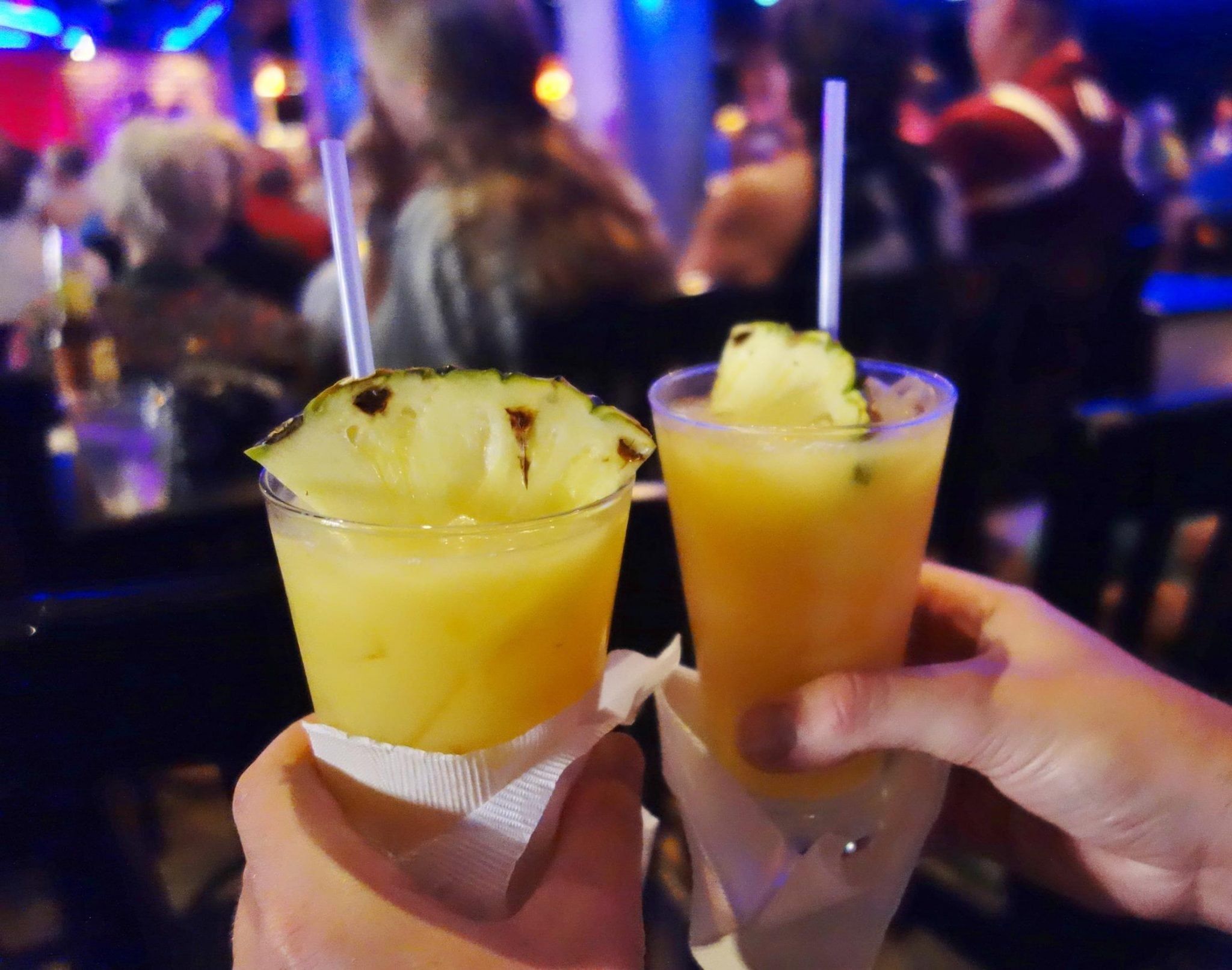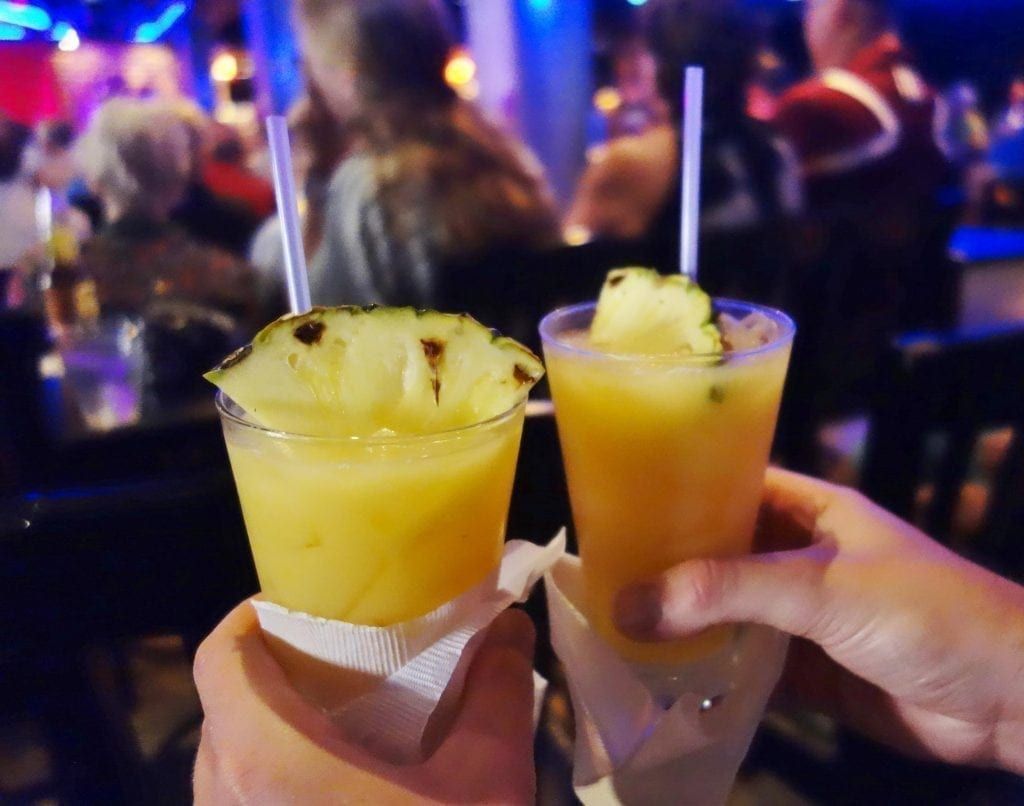 Wednesday- Pisco Punch– made with Porton Pisco, pineapple juice, lemon, bitters, fresh strawberries, and pineapple. A poolside delight combining some unique flavors into one drink with some kick!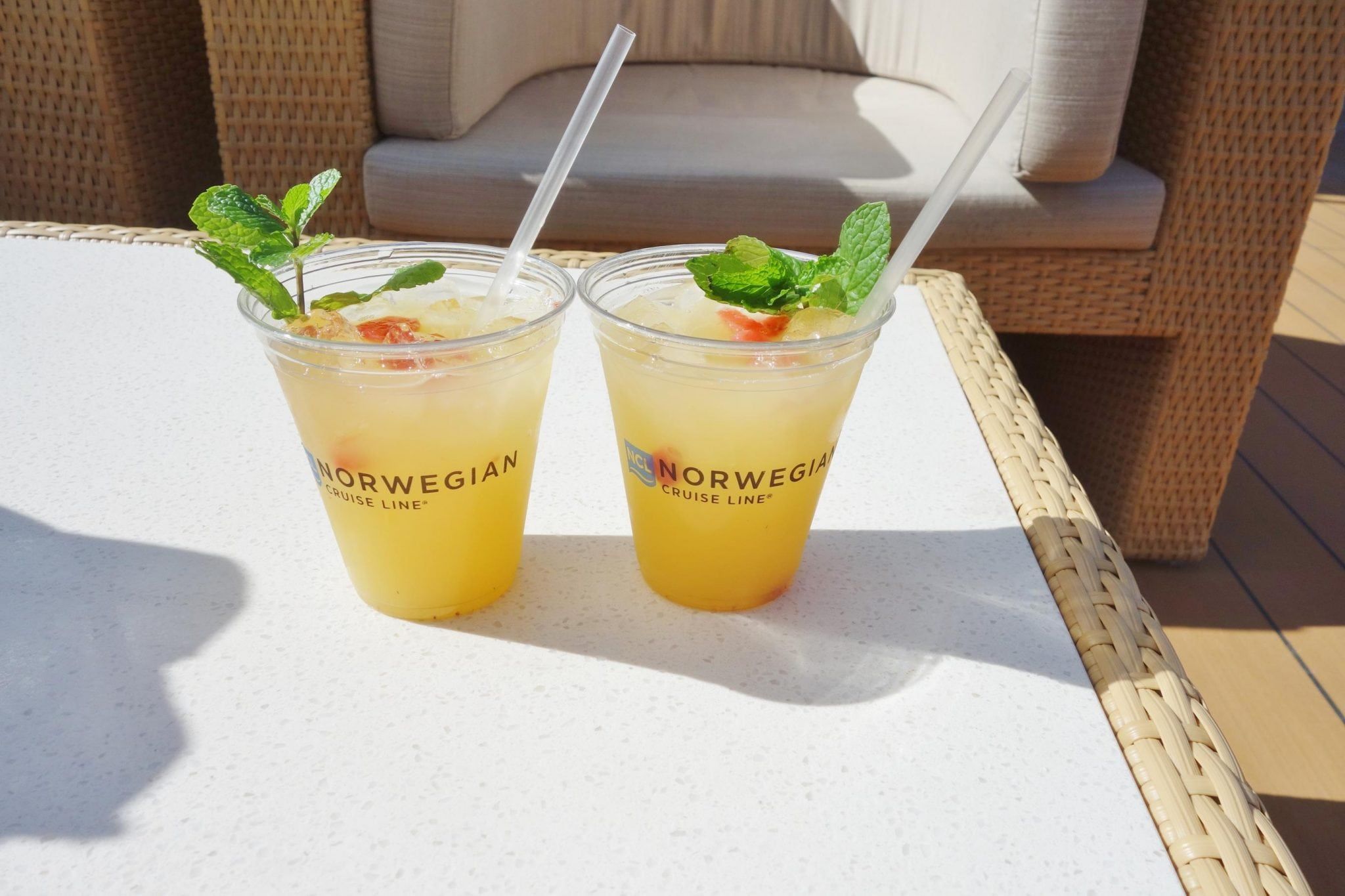 Thursday- Moscow Mule– made with Russian Standard Vodka, ginger beer, fresh lime. An NCL cruiser favorite, this cocktail definitely has a unique taste.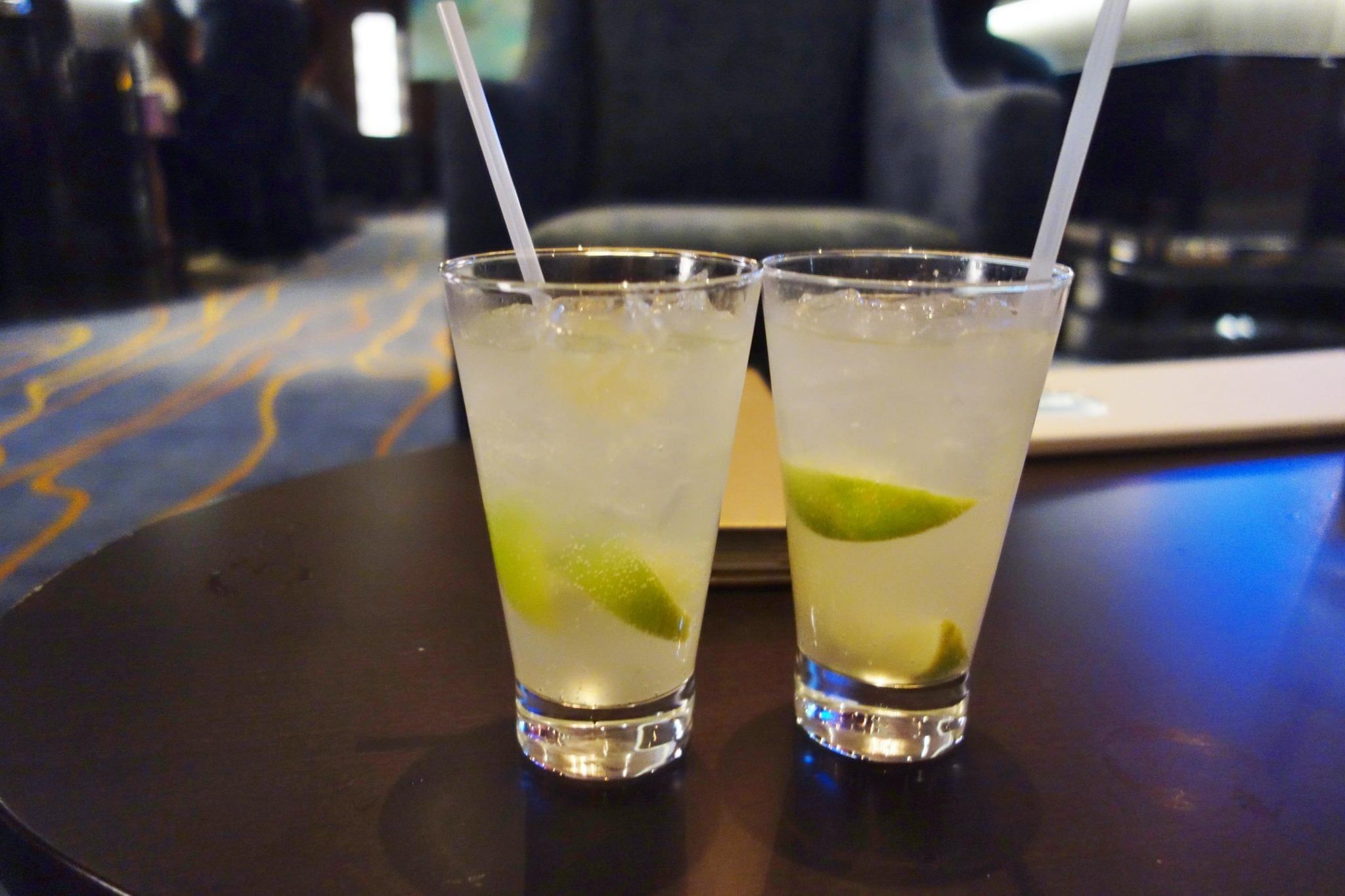 Friday- Signature Mai Tai– made with Mount Gay Silver Rum, almond syrup, fresh lime, cinnamon. you can't go wrong with this signature drink during dinner or a show.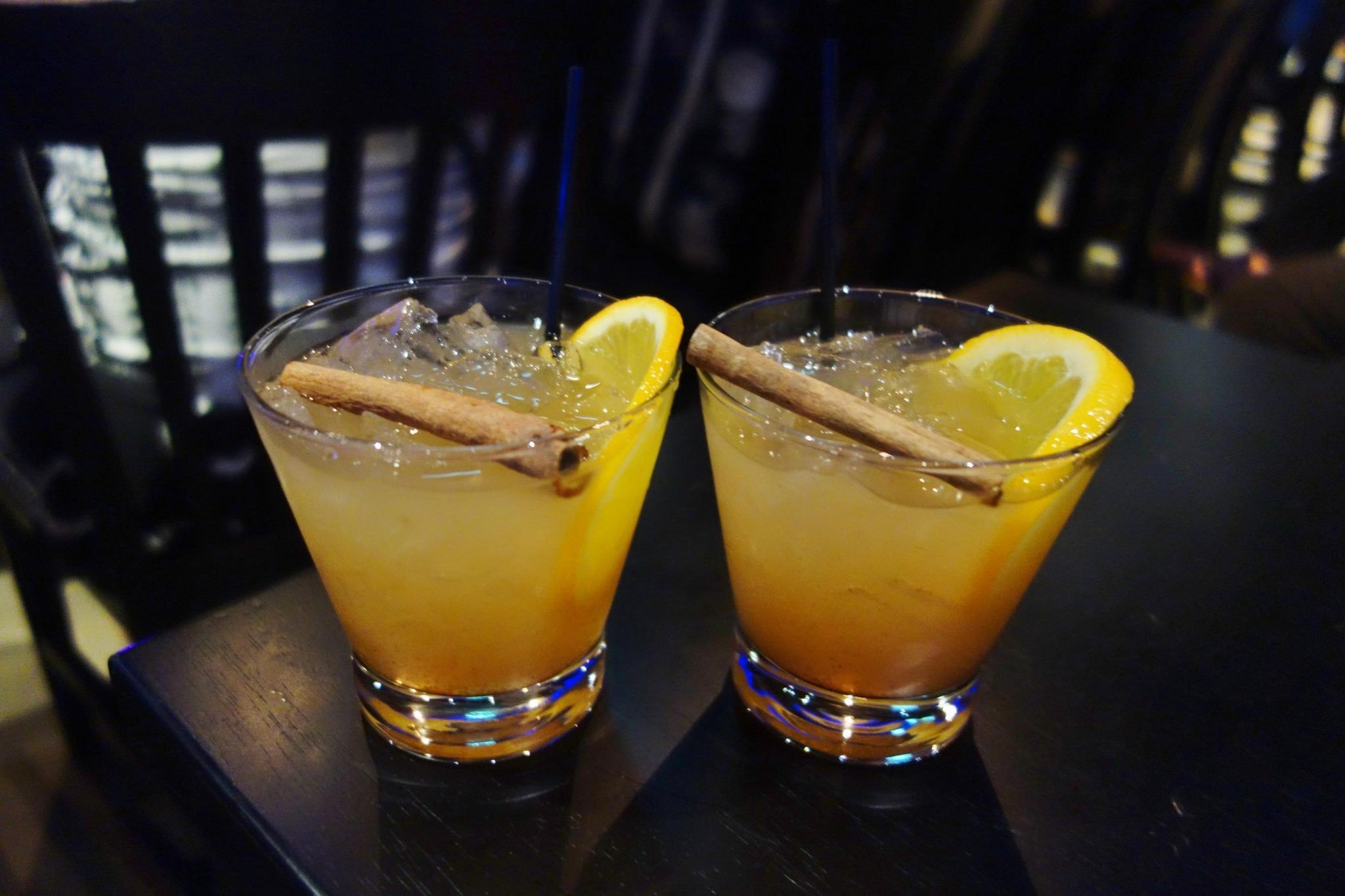 All of these Norwegian Cruise Drinks of the Day on Norwegian Escape were quite tasty of course, but if we had to go out on a limb and choose our favorites, I would pick the Rebellious Fish, and DB liked the Cherry Lime-Aid.
Each drink of the day's specialty pricing is only valid on that given day, so if you do not have a drink package and want to sample these drinks, be sure to do so on the respective day to receive the discounted price. If you have a drink package, not to worry- you can enjoy these drinks all week long included in your package.
So, now that you have read our post on all the drinks of the day on Norwegian Escape, it's time to grab yourself a drink and pretend you are sitting poolside in the warm Caribbean sun. Cheers!
Comments
Do you enjoy sampling all the Norwegian Cruise Drinks of the Day during your cruise? What is your favorite cruise drink? Drop us an anchor below to tell us which drink you will be sipping poolside on your next cruise.