Celebrity Cruises' Edge Class offers a variety of specialty dining venues. These up-charge restaurants offer cruisers more upscale menu items in an intimate setting. Perhaps one of the most unique dining experiences at sea is Le Petit Chef. We share all the delicious details of this restaurant in our Le Petit Chef and Family on Celebrity Apex dining review.
Le Petit Chef and Family on Celebrity Apex
What Is Le Petit Chef?
Le Petit Chef is a unique dining concept that you can only find on Celebrity Cruises. Available on several ships in the fleet, this 3D experience expertly pairs tabletop entertainment with an upscale pre-fixe menu.
Le Petit Chef is a digitally enhanced dinner which includes a four-course meal and a "show".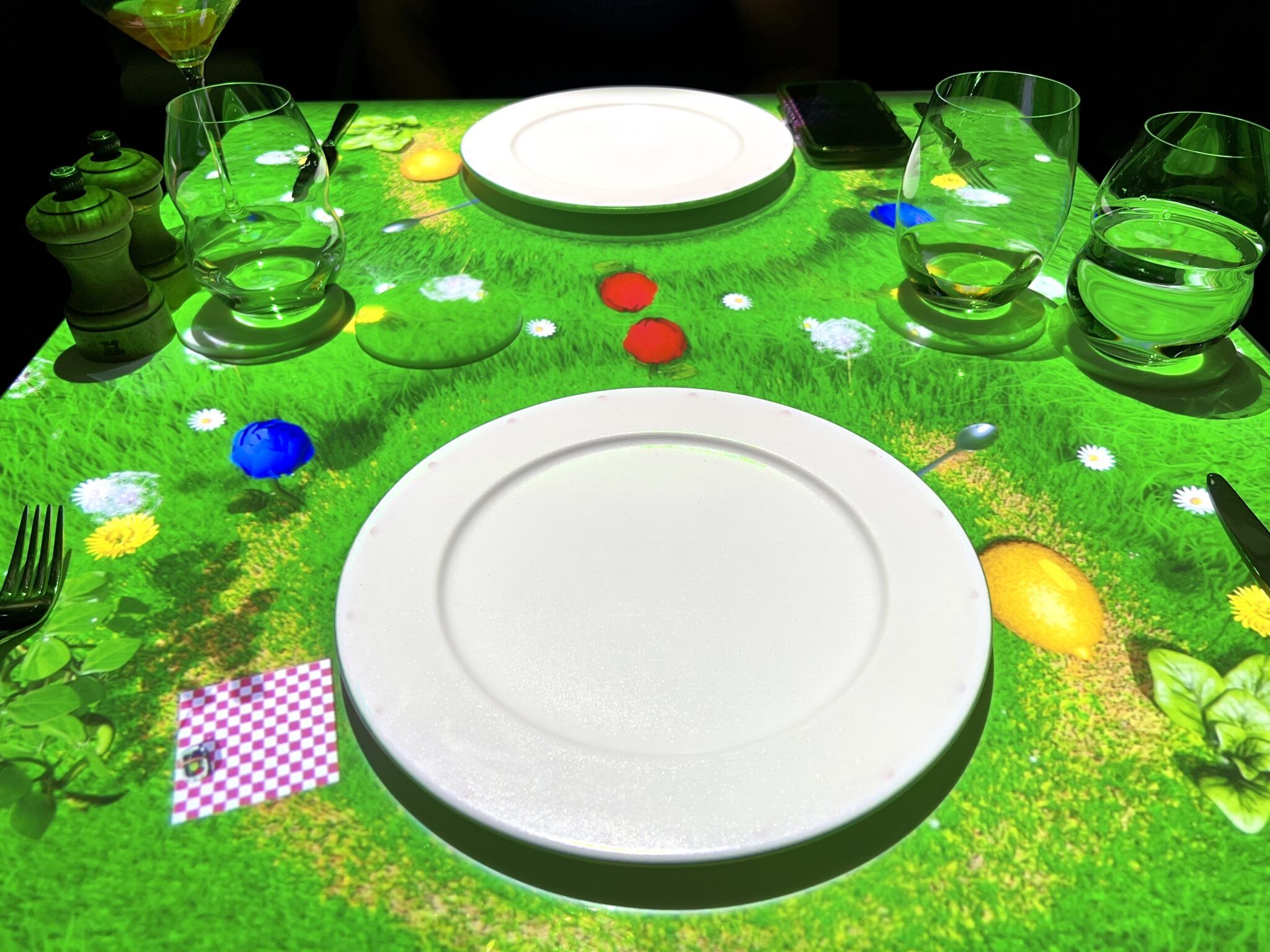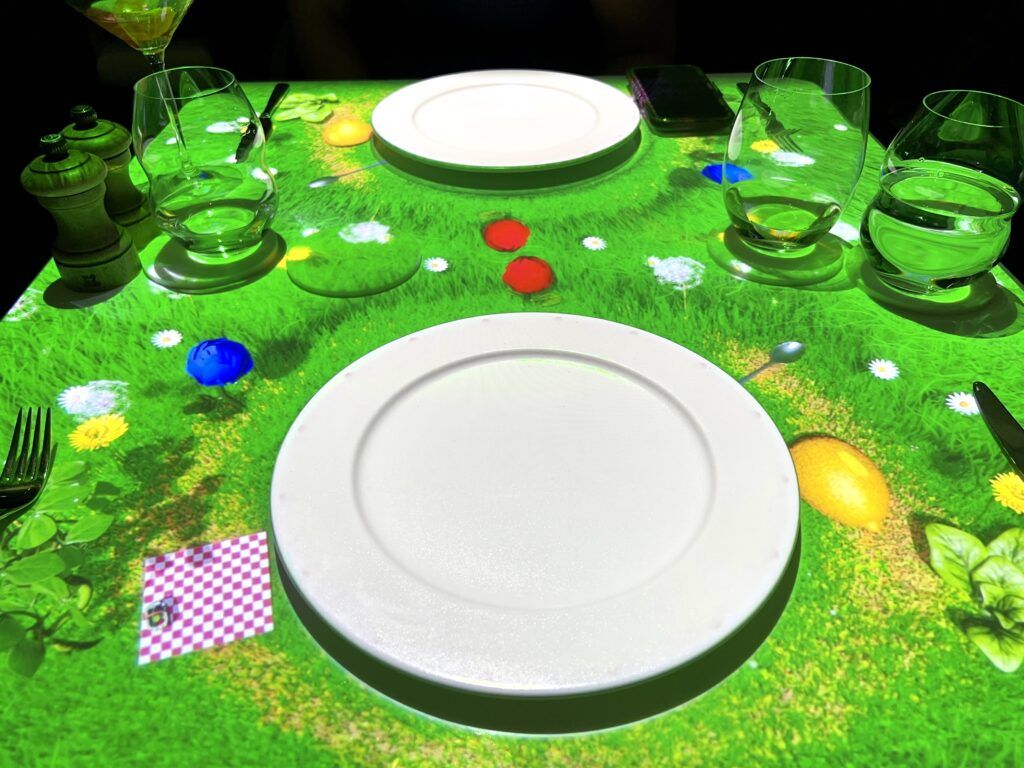 On Edge Class ships, you can meet this tiny chef along with his family and friends in Le Grand Bistro. Brand new on Celebrity Apex, technology and story-telling combine as this mini-chef and his family cook through the seasons.
The impeccable timing and the delicious food make this one of the best specialty restaurant on Celebrity Cruises!
Le Petit Chef & Family does have a cover charge of $55 per person. Further, it is a set menu, but there is an alternative menu as well.
EXCLUSIVE SAVINGS: Get Deals on Celebrity Apex Cruises Now!
Dining with Le Petit Chef and Family on Celebrity Apex
We had previously dined with Le Petit Chef and Friends on Celebrity Edge and really enjoyed the experience. So, when we learned there was a different show, Le Petit Chef and Family, on Celebrity Apex, we knew we had to dine here.
During our two-night media sailing, we requested to dine at this restaurant.
We reserved Le Petit Chef and Family on Celebrity Apex for 8:30 pm on the second evening of our sailing. Given that this is dinner and a show, there are only two dining times available at 6 pm and 8:30 pm.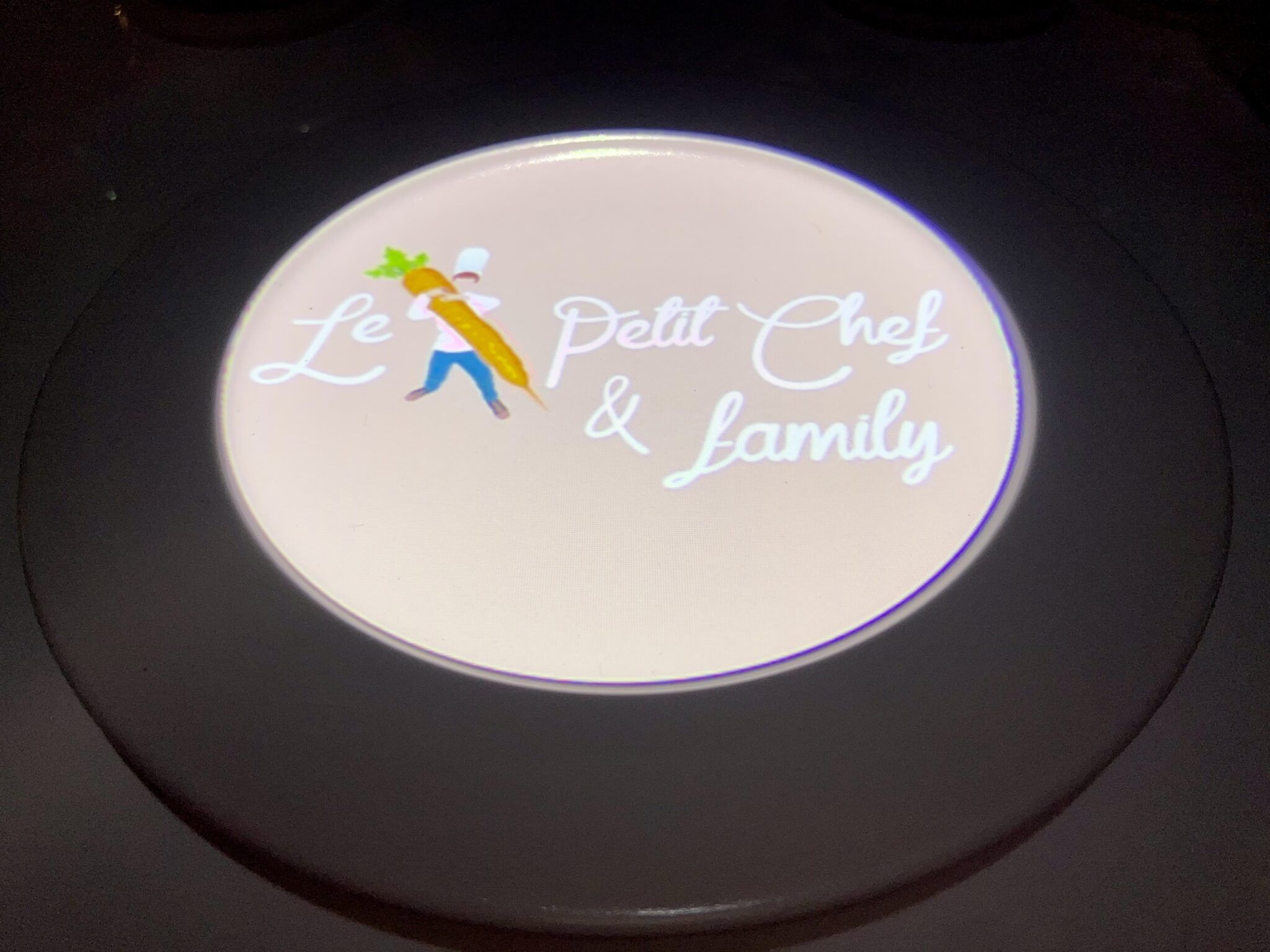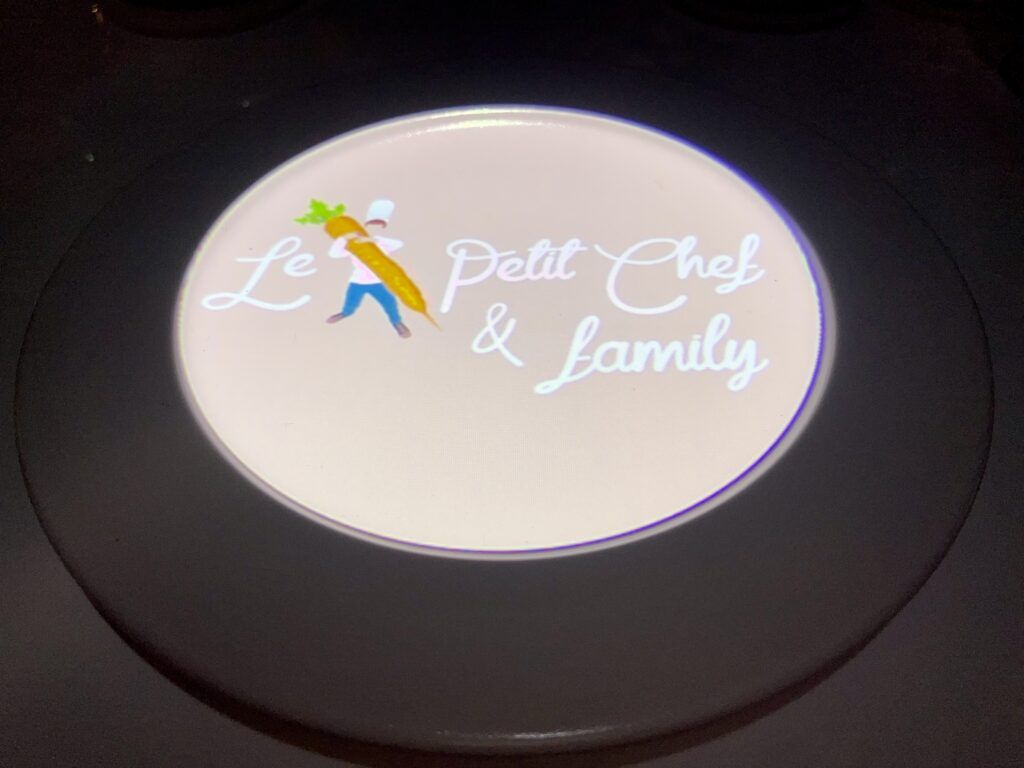 We arrived on time for our reservation and were quickly escorted to a table for 2 near the back of the restaurant.
The plain white table cover, plates, coasters, and projector light set the stage for a one of a kind dinner show.
Before long, we were greeted by our waiter, who reviewed the menu and took our drink orders. Given that there was no chicken or vegetarian entrée option, our waiter was kind enough of offer a third alternative for me.
Right on cue, the lights dimmed. The projection illuminated on the table, and we were first introduced to Le Petit Chef.
Related Post: Guide to Celebrity Cruises Always Included
Le Petit Chef and Family on Celebrity Apex Menu Selections
This new animation showcases love's magical journey, beginning with Le Petit Chef as a 12 year old boy. In the Spring of his life, this mini-chef meets a girl who helps him create the first course of our meal. This Spring Pea Soup perfectly pairs crème fraiche, lemon, and smoked bacon.
During the Summer of their love, Le Petit Chef proposes. Then, four years later Le Petit Chef and his wife have two children. Together, they work to prepare our second course. The Crab Farfalle Pasta is accompanied by sweet corn, basil, cherry tomatoes, and aged parmesan.
During the Fall of Le Petit Chef's life, he teaches his children the art of cooking while the family works together to prepare the third course of our meal, with a little comedic relief from their pet dog. This entrée is a Grilled Beef Filet Mignon paired with warm spice pumpkin puree, baby vegetables, and glazed cipollini onions.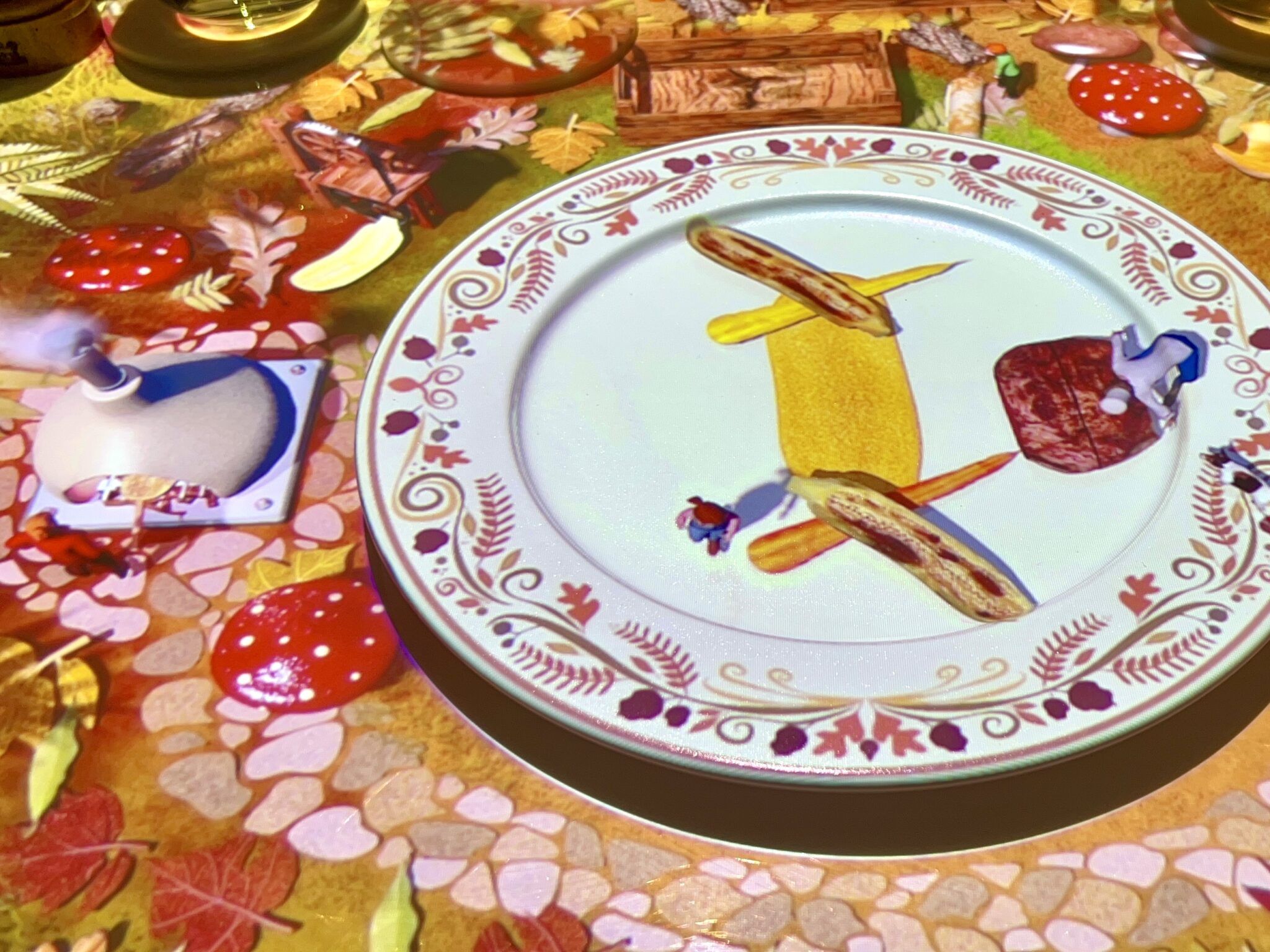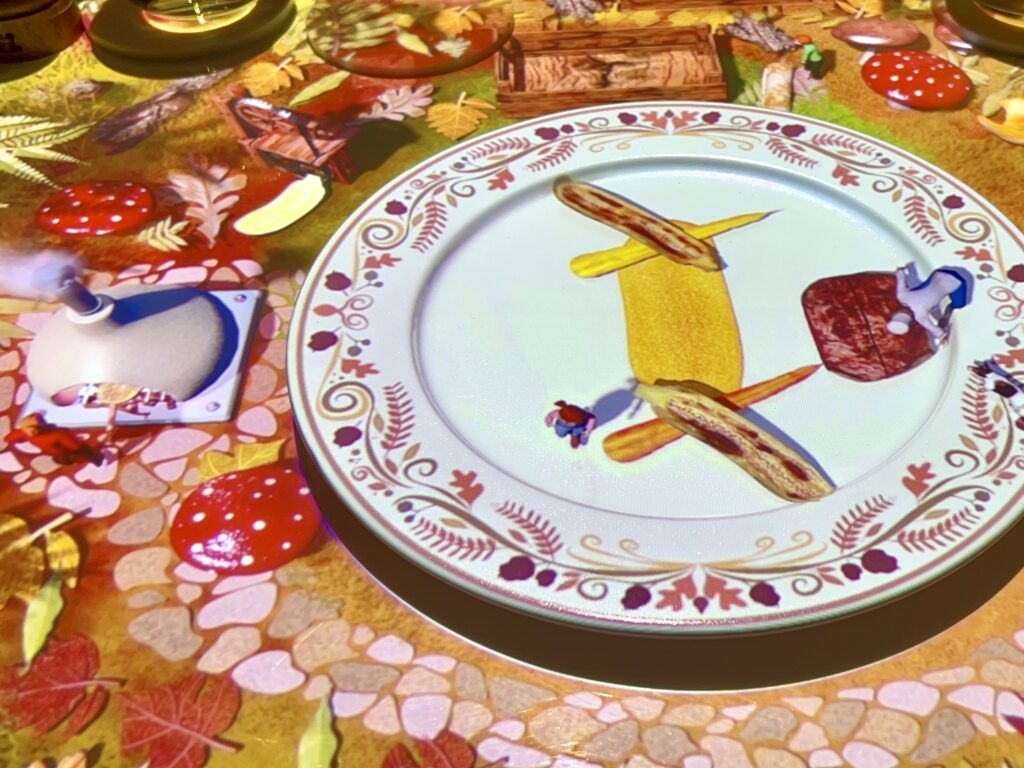 Finally, Le Petit Chef and his wife enter the winter of their years. With a surprise holiday visit from the growing family, the final course of our meal is prepared with love. The double chocolate fudge brownie is served with vanilla gelato and caramelized marshmallow.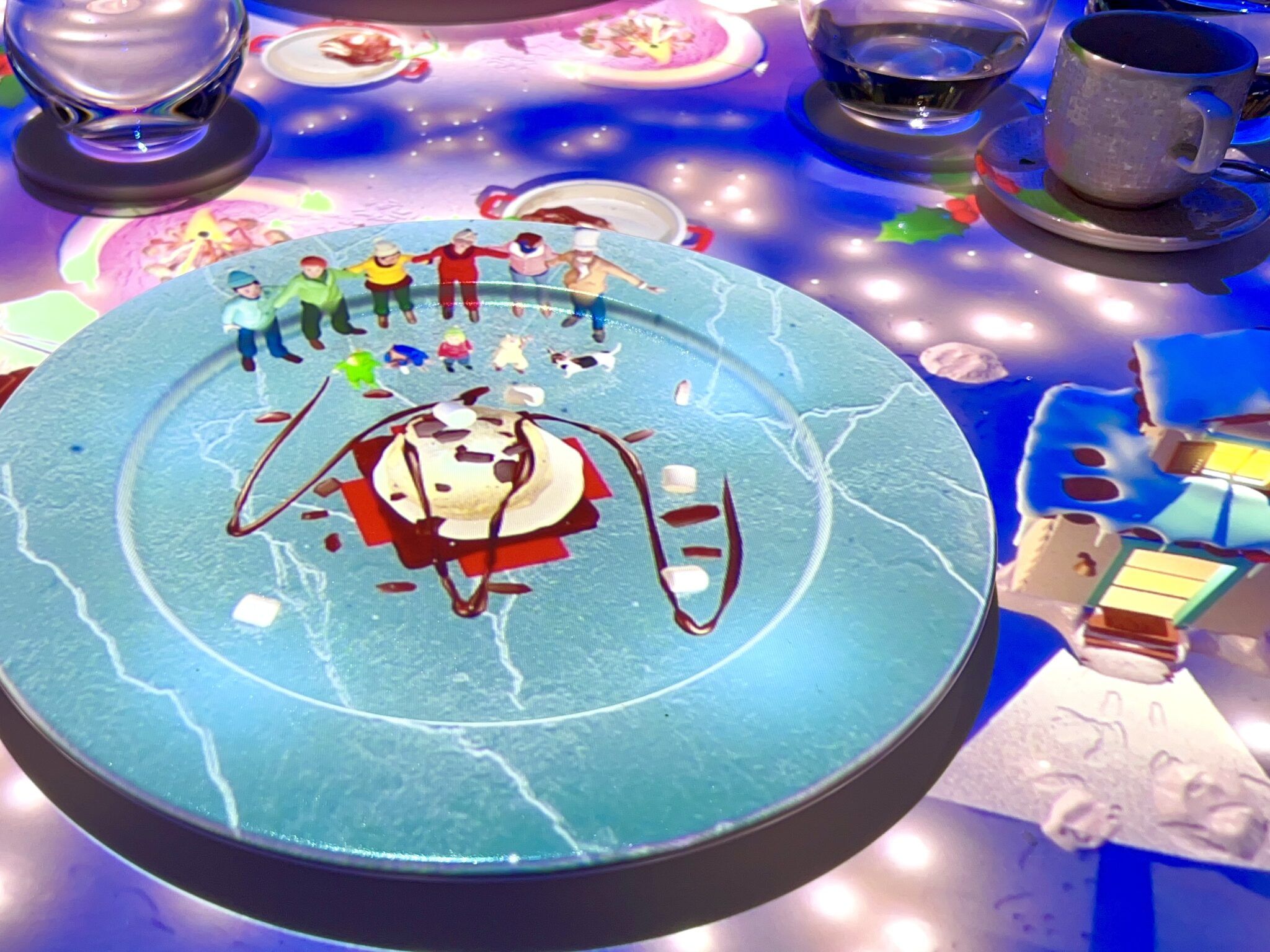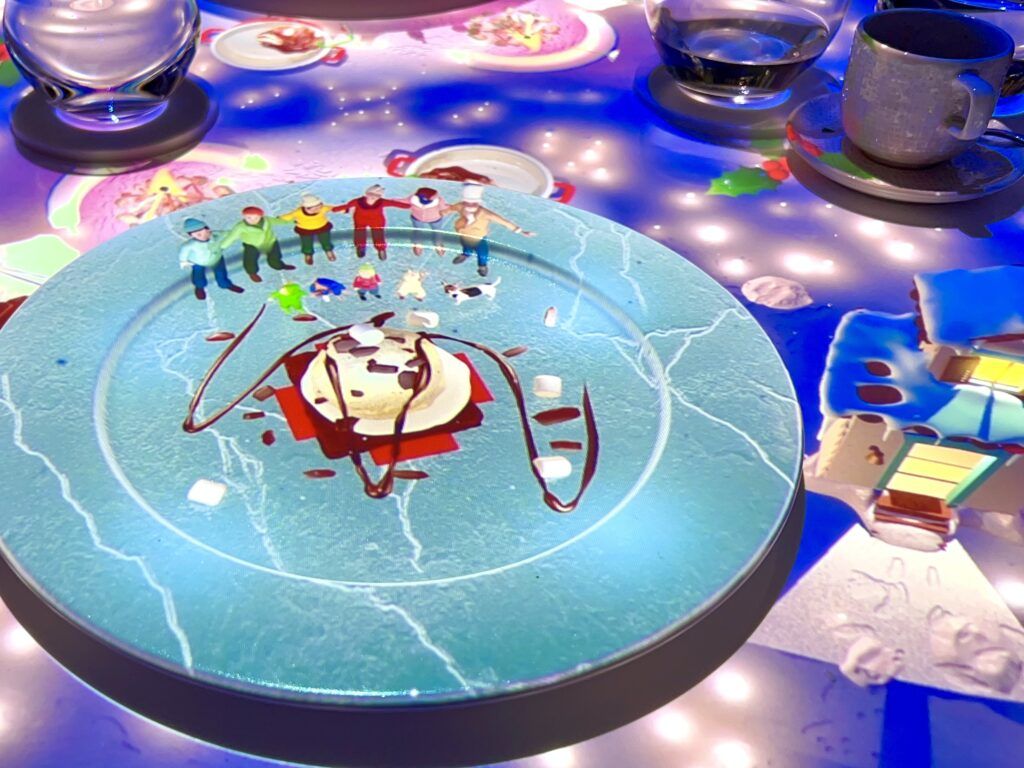 Each of these digital course preparations are timed perfectly with the delivery of the actual food. Yes, the house lights do come back on so you can see what you are eating.
BOOK NOW: Celebrity Apex Cruises On Sale!
Recap of Our Le Petit Chef and Family on Celebrity Apex Dining Review
We both really enjoyed the "show" portion of Le Petit Chef and Family. The story of the chef cooking through the seasons was more heartfelt than the cooking competition story with Le Petit Chef and Friends that we saw on Celebrity Edge.
Although, we did like the previous menu better. We both liked the marinated tomato salad and the truffled five cheese ravioli better than the pea soup and farfalle pasta courses.
The filet mignon did edge out the steak frites for hubby. Though, I preferred the chicken from the previous alternate menu better than the mushroom tart I was served this time.
By far, the chocolate brownie dessert was the clear winner over the matcha cake from our previous visit.
Still, Le Petit Chef and Family served up a tasty and enjoyable alternative to your typical cruise ship meal. All of the dishes were well-prepared, flavored, and served at the perfect temperature.
Additionally, the waitstaff were attentive and timely.
At $55, it is a bit pricey, given this is the same cost for the Fine Cut Steakhouse. Still, the food and the show make this a unique experience that you should definitely check out at least once.
Related Post: Guide to Celebrity Cruises Ship Classes
Comments
Have you dined at Le Petit Chef and Family on Celebrity Apex? What do you think of this dinner and a show experience? Drop us an anchor below with your review of this dining concept.