The new year brings the debut of several new cruise ships from a variety of cruise lines. There are also many ships that just set sail in late 2022. So, if you are thinking about a cruise vacation this year, we have the list of best cruise ships you can sail on in 2023. It's never too early to start planning your next cruise!
Best New Cruise Ships You Can Sail on in 2023
Resilient Lady
Virgin Voyages is making waves in the cruise industry. After the successful launch of the adult-only Scarlet Lady and Valiant Lady, the new cruise line plans to debut two additional ships. Resilient Lady will launch in 2023, followed shortly after by Brilliant Lady in 2024.
Resilient Lady will embark on her MerMaiden voyage on May 14, 2023 on a round-trip Greek Isles voyage. During this summer season, the ship will sail two unique itineraries, the "Greek Island Glow" and the "Adriatic Sea and Greek Gems". Resilient Lady will then depart on a 44-night repositioning voyage, heading Down Under for a winter season in Australia and New Zealand.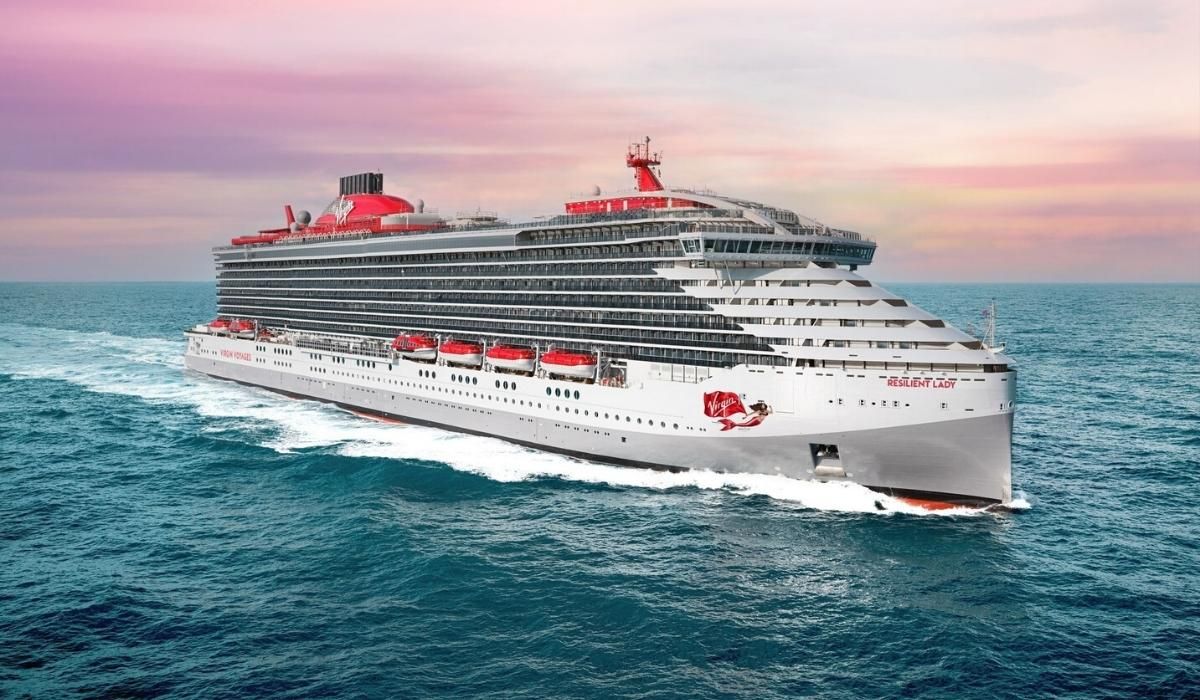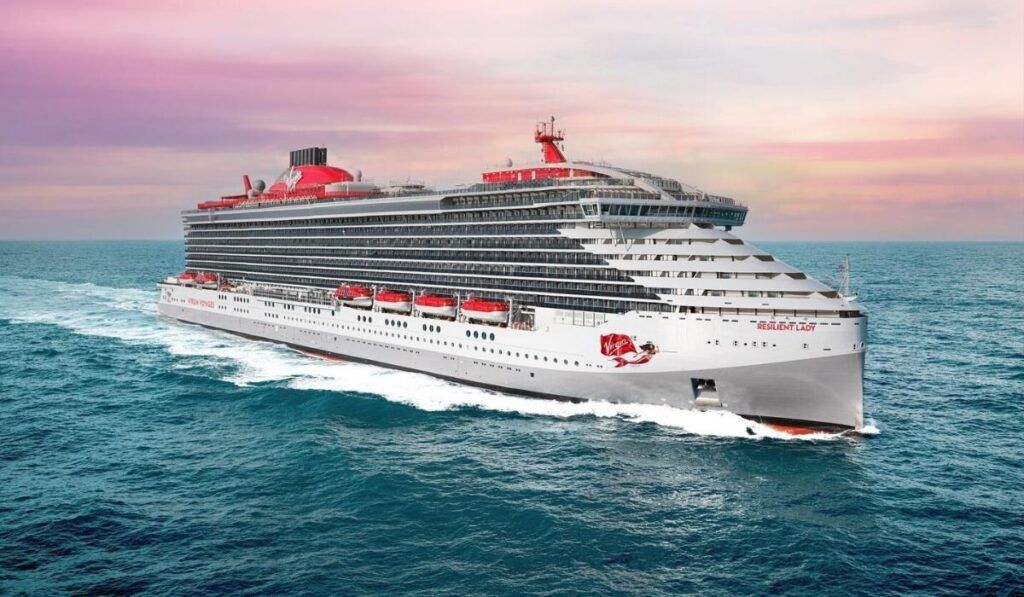 Perhaps one of the most appealing aspects of Virgin Voyages is the all-inclusive nature. Cruise fares include all dining, all gratuities, basic WiFi, and group fitness classes. Of course, the other big draw for many cruisers is that there are no kids.
We've sailed on both Scarlet Lady and Valiant Lady twice now. And, we really enjoy certain aspects of the Virgin cruise experience. We love the laid back vibe, including the aft-located Dock which features great cocktails and small bites.
We also really enjoy the variety of dining options. From Mexican to Italian to an upscale steakhouse and a Korean BBQ, there is so much diversity. Not to mention, the food is hands down the best at sea.
Virgin Voyages also features some of the most unique cabins at sea, complete with a terrace hammock. That's right, you can actually relax on your balcony in a hammock. Why hasn't the cruise industry thought of this sooner?
Further, if you are looking for something a bit different when it comes to entertainment, Virgin Voyages delivers. The signature productions found across all ships include Duel Reality and Untitled DanceShowPartyThing. Both shows are very different but equally entertaining.
Norwegian Viva
If you follow along with our travels, then you know we have recently sailed on Norwegian Cruise Line's new cruise ship, Norwegian Prima. As NCL's first new class of ships in nearly 10 years, Norwegian Prima succeeded in delivering a completely fresh take on cruising. And what's better than one ship? Two ships!
Prima's sister ship, Norwegian Viva, is debuting in 2023. Norwegian Viva will set sail in August from Italy visiting ports of call in the Mediterranean before making her way to the United States. Here, she will sail the Caribbean from San Juan, Puerto Rico.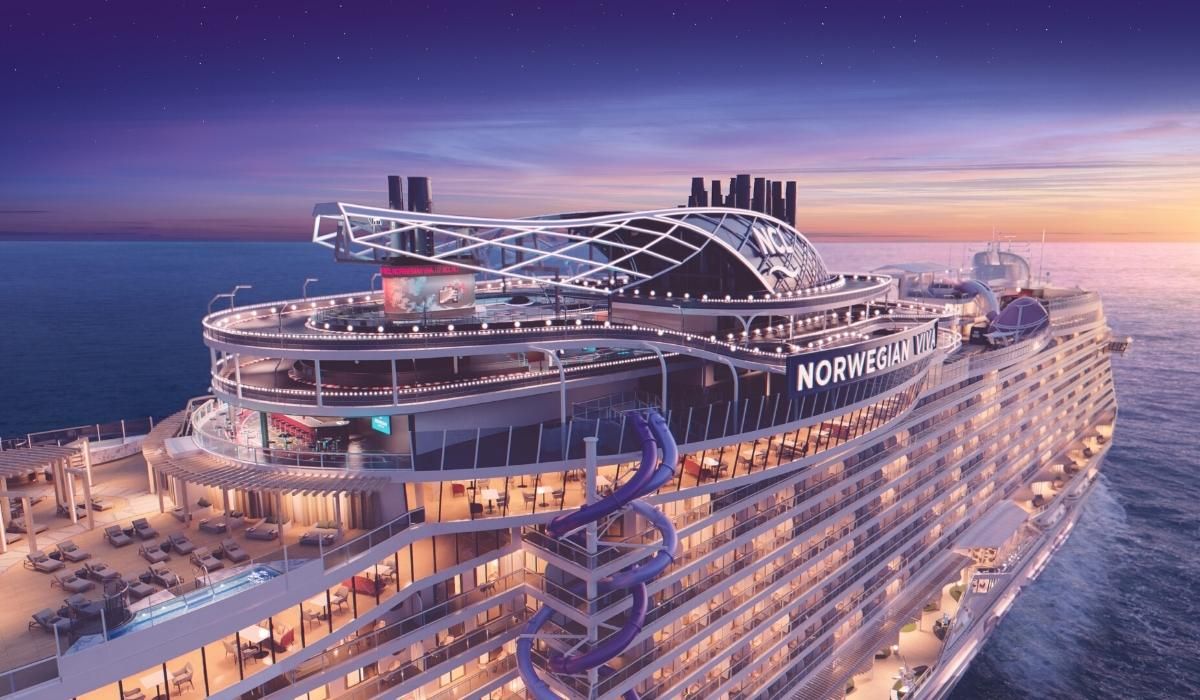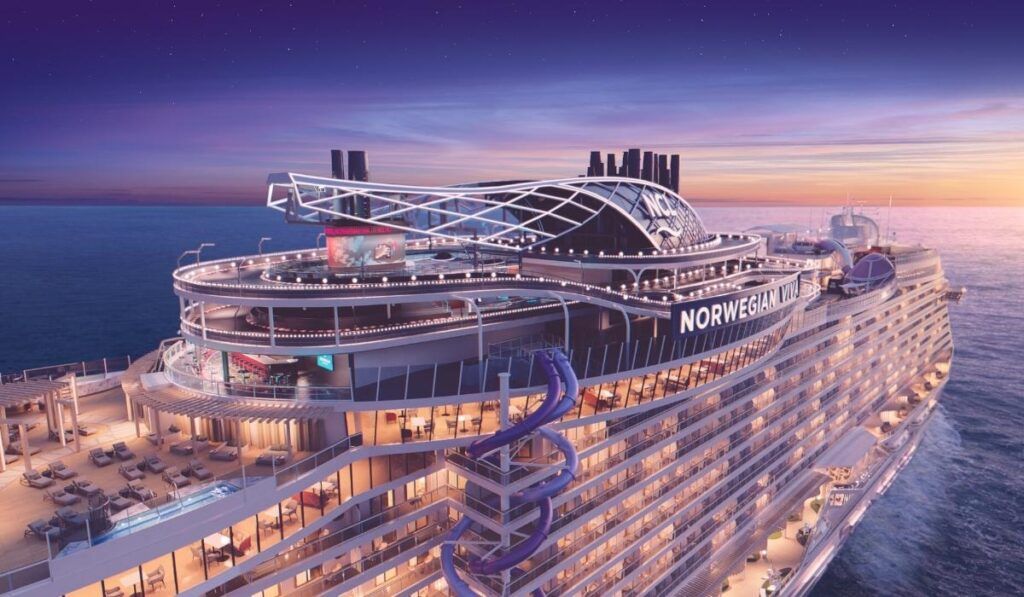 Norwegian Viva will feature many of the same amenities and design elements as Norwegian Prima. Boasting upscale staterooms and public venues, the Prima Class ships are certainly more elegant than any others in the NCL fleet.
With NCL's signature Freestyle approach to dining, cruisers have the option to dine in the newly transformed main dining rooms, one of many specialty restaurants, and the new Indulge Food Hall. We personally love the Indulge Food Hall which serves up a variety of quick service options. You'll also find new bars with signature cocktails like the Belvedere Bar and the sustainable Metropolitan Bar.
When it comes to onboard experiences, there is no shortage of things to do on Norwegian Viva. From the Viva Speedway and the Drop slide for thrill-seekers to the elevated Mandara Spa and thermal suite for those looking to relax, there's something for everyone.
Perhaps the most stunning addition to the Prima Class ships though is Ocean Boulevard. This Deck 8 Waterfront now offers double the space and a greater variety of experiences and dining options. The new Ocean Boulevard is 44,000 square feet long and wraps around the entire deck!
The area features several unique spaces like The Concourse with a brilliant outdoor sculpture garden and Infinity Beach. Infinity Beach features two infinity pools designed to get guests closer to the ocean than ever before.
EXCLUSIVE RATES: Savings on Norwegian Viva Cruises!
Carnival Jubilee (or Celebration)
America's favorite cruise line, Carnival Cruise Line, also has another new ship debuting at the end of 2023. Carnival Jubilee will set sail from Galveston, Texas for the first time in December of this year. If you can't wait that long to hop onboard, Carnival Celebration recently set sail from the new Terminal F in Miami, Florida. Both ships are sister ships to Carnival Mardi Gras.
Carnival Jubilee will sail the Western Caribbean visiting ports like Mahogany Bay, Cozumel, and Costa Maya.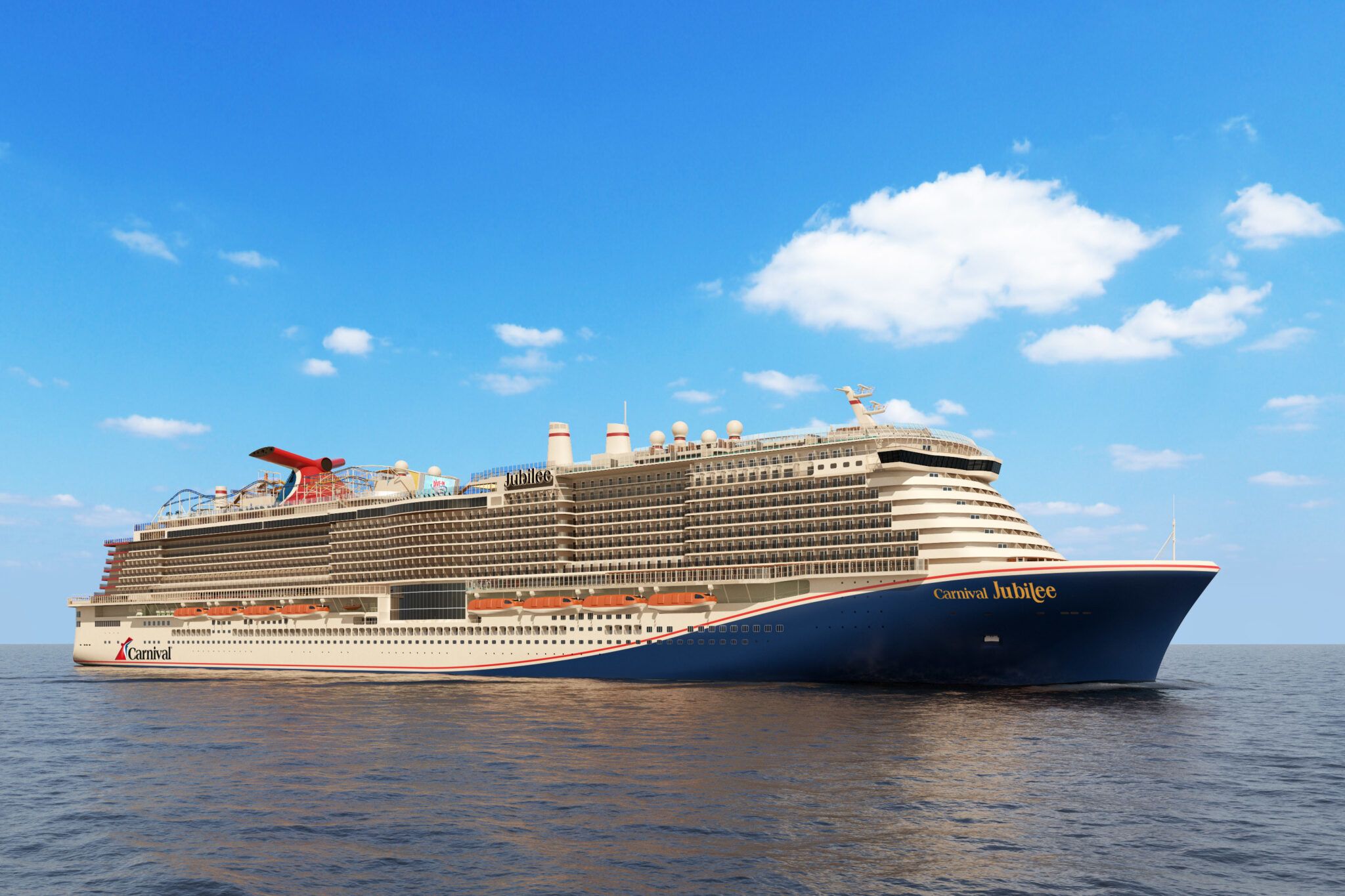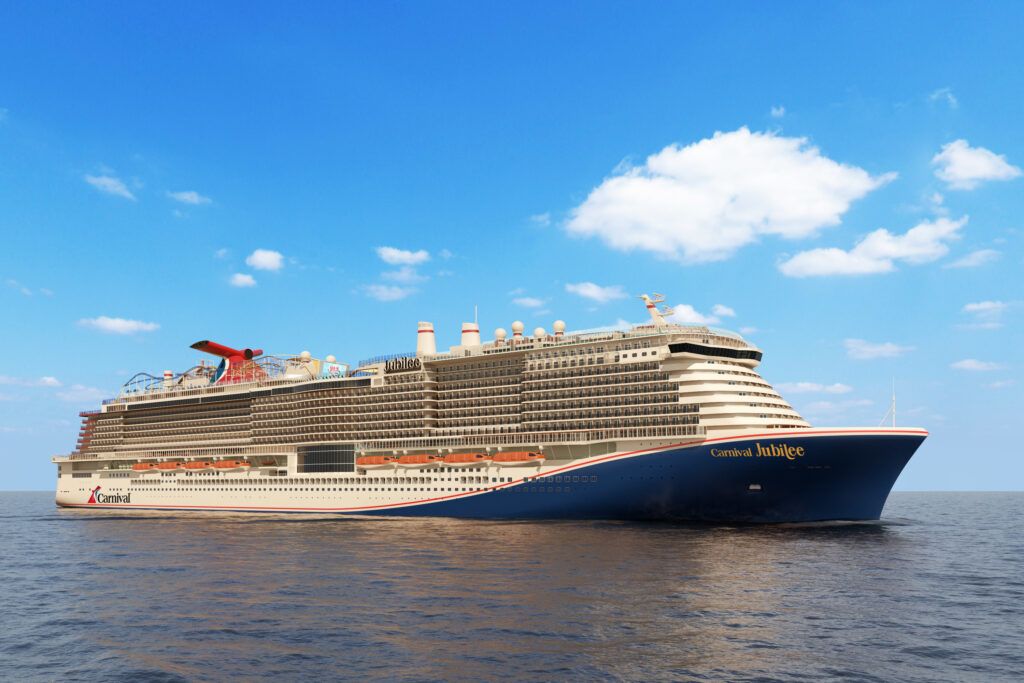 As the newest ship in the Excel Class, Carnival Jubilee will share many of the same features as her sisters including the BOLT rollercoaster. The cruise line has also hinted that the ship will feature a few unique experiences, zones, and signature venues of her own. Think replacements for 820 Biscayne and the Gateway zones from Carnival Celebration.
When it comes to dining, Carnival always delivers with its quick services venues. So, you will be sure to find Carnival staples like Guy's Burger Joint, the BlueIguana Cantina, and Shaq's Big Chicken. Chibang, Cucina del Capitano, Guy's Pig & Anchor, Fahrenheit 555, Bosnai Sushi and Teppanyaki, and Rudi's Seagrill also return on Carnival Jubilee.
Where there's food, there's also drinks. You won't have to go far to find your favorite poolside cocktail at the 2-story RedFrog Tiki Bar. There's also favorites like Guy's Pig & Anchor Brewhouse, Piano Bar 88, Havana Bar, and Heroes Tribute Lounge.
Additionally, adults will love the Serenity retreat forward on deck 18. While kids will love the the Ultimate Playground complete with mini-golf, waterslides, and a ropes course.
For entertainment, guests can enjoy Playlist Productions in both the main theater and on Center Stage in the 3-story atrium as well as the signature Family Feud Live gameshow. Not to mention, the FUN Squad hosts some of the liveliest pool parties and activities at sea.
Celebrity Ascent (or Beyond)
If a FUN ship doesn't really appeal to you, then you will love the luxury resort vibes on Celebrity Ascent. As the fourth ship in Celebrity Cruises' Edge Class, Celebrity Ascent will debut in December 2023 as well. As the newest sister to the beautiful Celebrity Beyond, this vessel will feature most of the same amenities, venues, and experiences.
When Celebrity Ascent debuts, she will sail the Caribbean from Fort Lauderdale for the winter season. She will then head to Europe in Summer 2024.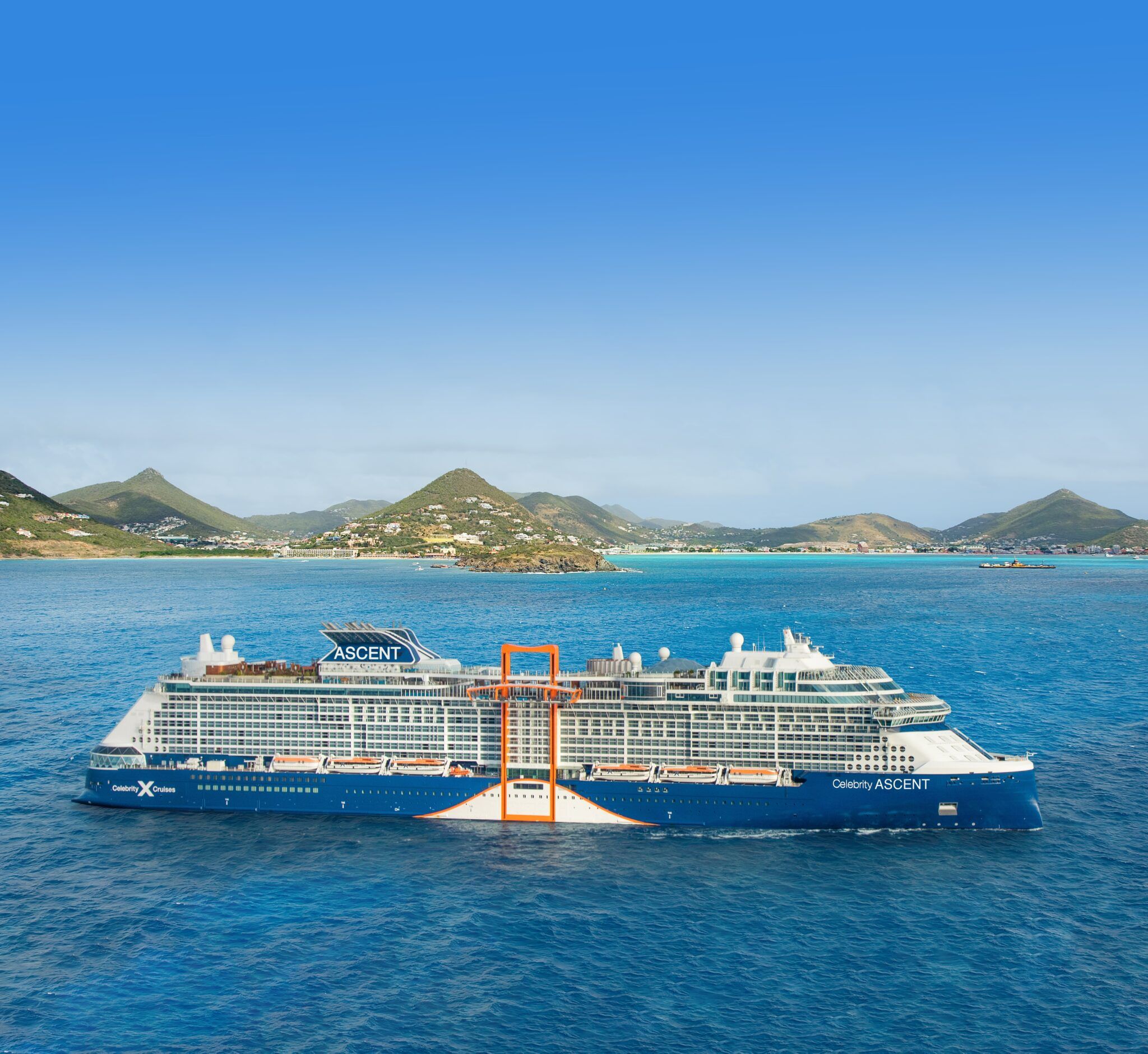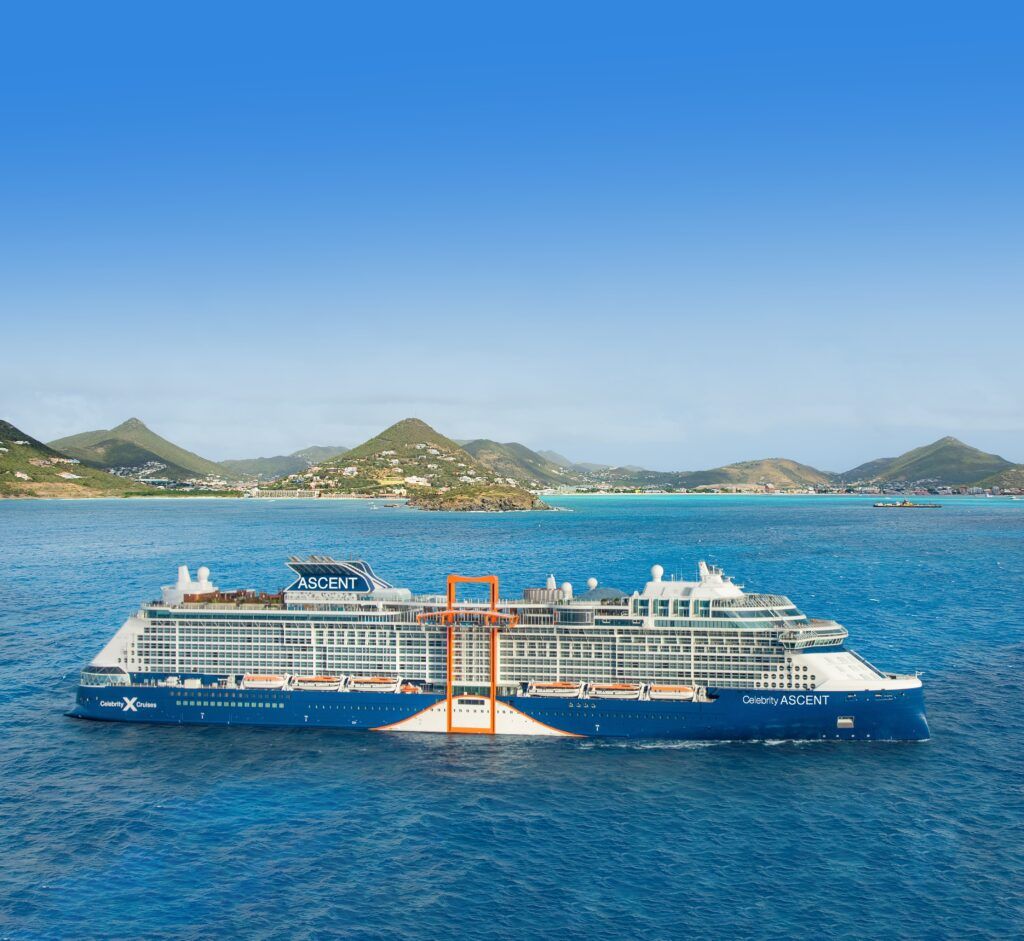 While part of the Edge Class, Celebrity Ascent (and Celebrity Beyond) does have a few unique features of her own as well as elevated design and décor. Perhaps the most stunning transformation is the Sunset Bar. This 2-story space has been completely reimagined with a Moroccan-style vibe, comfy furniture, a new signature menu, great views, and live music in the evenings.
Also new to Celebrity Ascent (and Beyond) is the specialty restaurant Le Voyage. This restaurant created by chef Daniel Boulud is inspired by travel and showcases global cuisine. With an intimate atmosphere and upscale menu selections, this venue is a great addition to the Celebrity Cruises fleet.
In terms of other bars and restaurants, frequent Celebrity cruisers will be happy to know that they can still find the Martini Bar in the Grand Plaza, Cafe al Bacio, Fine Cut Steakhouse, Le Petit Chef, and more. The World Class Bar and Craft Social also make a return on this vessel.
Like all Edge Class vessels, Celebrity Ascent will feature four complimentary main dining rooms. These dining rooms offer a rotational menu as well as a few exclusive dishes at each venue, giving cruisers plenty of options.
When it comes to entertainment, Celebrity Ascent will surely include signature productions in the main theater, Eden, and The Club just like Celebrity Beyond.
Add all the dining, bars, and entertainment options on the ship, to some of the most luxurious staterooms at sea, and Celebrity Ascent is certainly one of the best new cruise ships for 2023.
MSC Seascape
MSC Cruises' newest ship, MSC Seascape, just debuted in Miami, Florida. We were lucky enough to hop onboard a recent Caribbean sailing on this ship and you should too.
MSC Seascape is the fourth ship in the popular Seaside Class of ships and the second in the EVO sub-class. This evolution means that MSC Seascape is larger offering more cabins, an expanded Yacht Club, more outdoor spaces, and a variety of dining and entertainment options.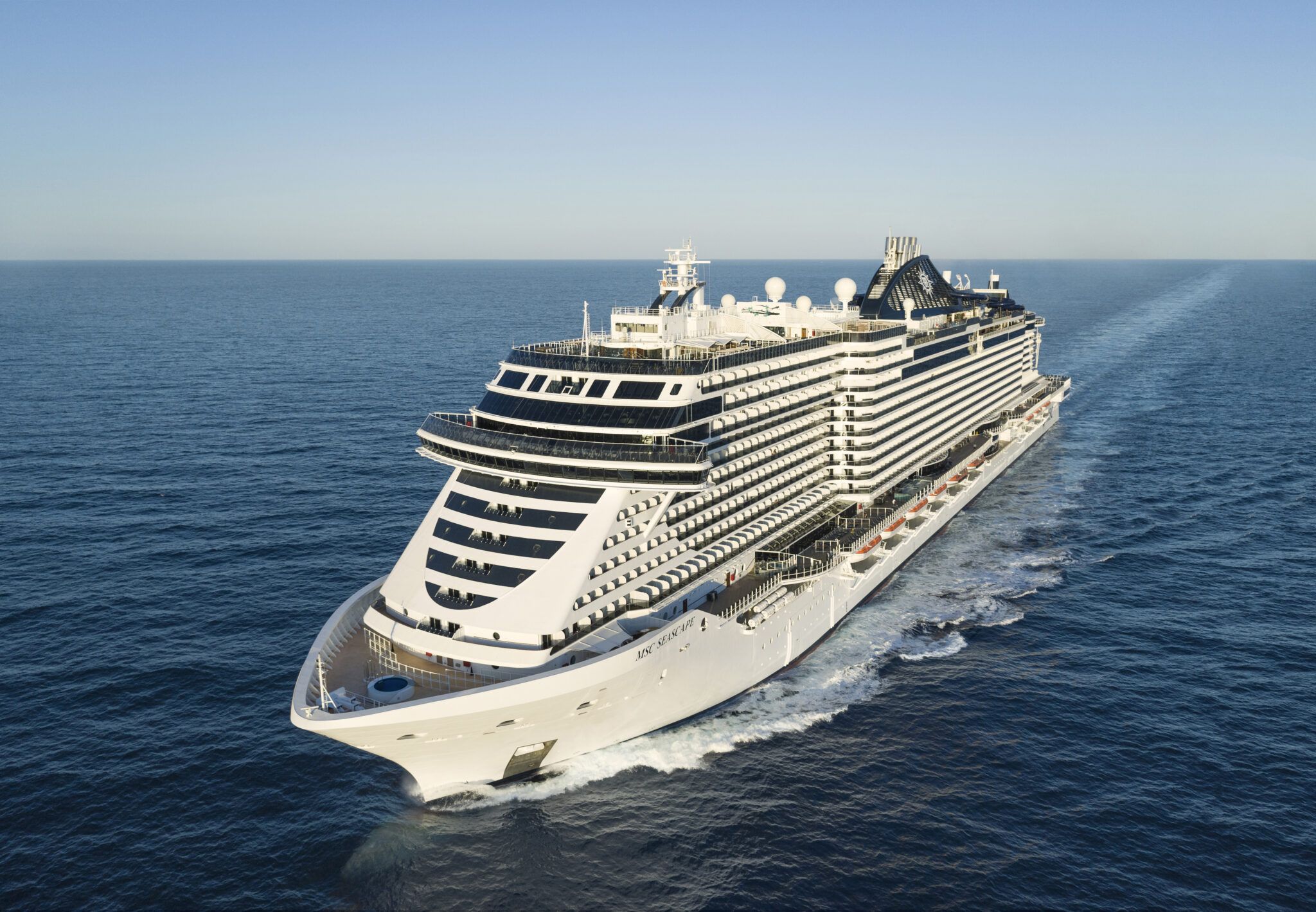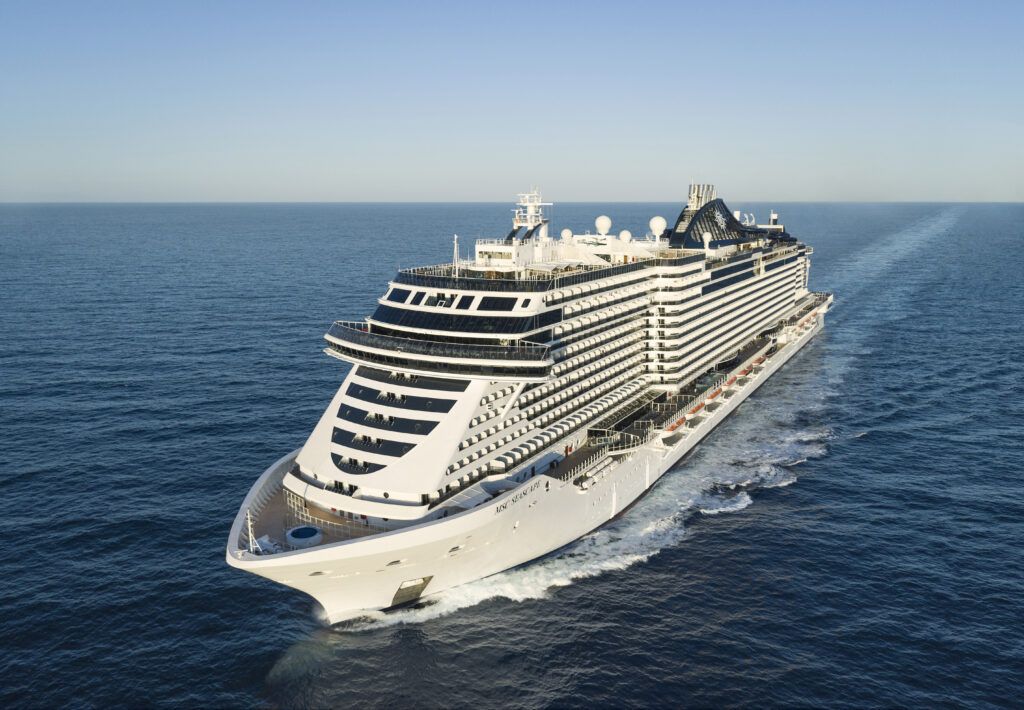 In keeping with MSC design, there's plenty of glitz and glamour on Seascape. The ship is adorned with metallic finishes and Swarovski crystal stairs. There's also the stunning Bridge of Sighs, a glass-floored bridge over 70 feet above the Infinity Pool, which makes for a great photo op.
Further, you'll find signature Italian touches throughout the ship, like 3 gelato shops and espresso served at every bar. Not to mention, there is the Venchi Chocolate Bar serving up amazing alcoholic and non-alcoholic chocolate-infused coffee and cocktails. (The only problem is that it's not included in any of the MSC drink packages.)
Delivering on "bringing guests closer to the sea", MSC Seascape offers a waterfront promenade and the beautiful Infinity Pool. This adults-only space at the aft of the ship offers great wake views. Further, the kids are sure to love the exquisitely themed Jungle Pool. This pool has a retractable roof meaning it's a pool day no matter the weather outside. Of course, there is also the Marina Pool which has a more traditional lido deck feel.
If you are a thrill-seeker, you will love the VR attractions in the Hall of Games and the signature Robotron. This robotic arm, 170 feet above sea level, delivers the thrills of a rollercoaster at sea set to your favorite music. There are also expanded offerings for kids and teens including interactive game shows and partnerships with brands like Lego, making MSC Seascape a worthy choice for all ages.
MSC Seascape offers delicious specialty dining options too. From the Butcher's Cut steakhouse to the casual Hola Tacos, to Kaito Teppanyaki, and the Ocean Cay seafood restaurant, there is cuisine to suit all palattes. Not to mention, there is even a sushi conveyor belt at Kaito Sushi!
SCORE BIG: MSC Seascape Cruises on Sale Now!
MSC World Europa
As the fastest growing cruise brand, MSC Cruises just debuted another new ship as well, MSC World Europa. This ship is the company's most innovative and most environmentally advanced ship to date. It is the first in the World Class of ships. Its sister ship, World America, is scheduled to sail from the U.S. in 2025.
Currently, World Europa is sailing from Dubai and Doha, but the ship will head to the Mediterranean this summer. Thus, 2023 is the perfect time to test out this new ship. With a variety of embarkation ports, the itineraries will visit popular ports in Spain, Italy, and France.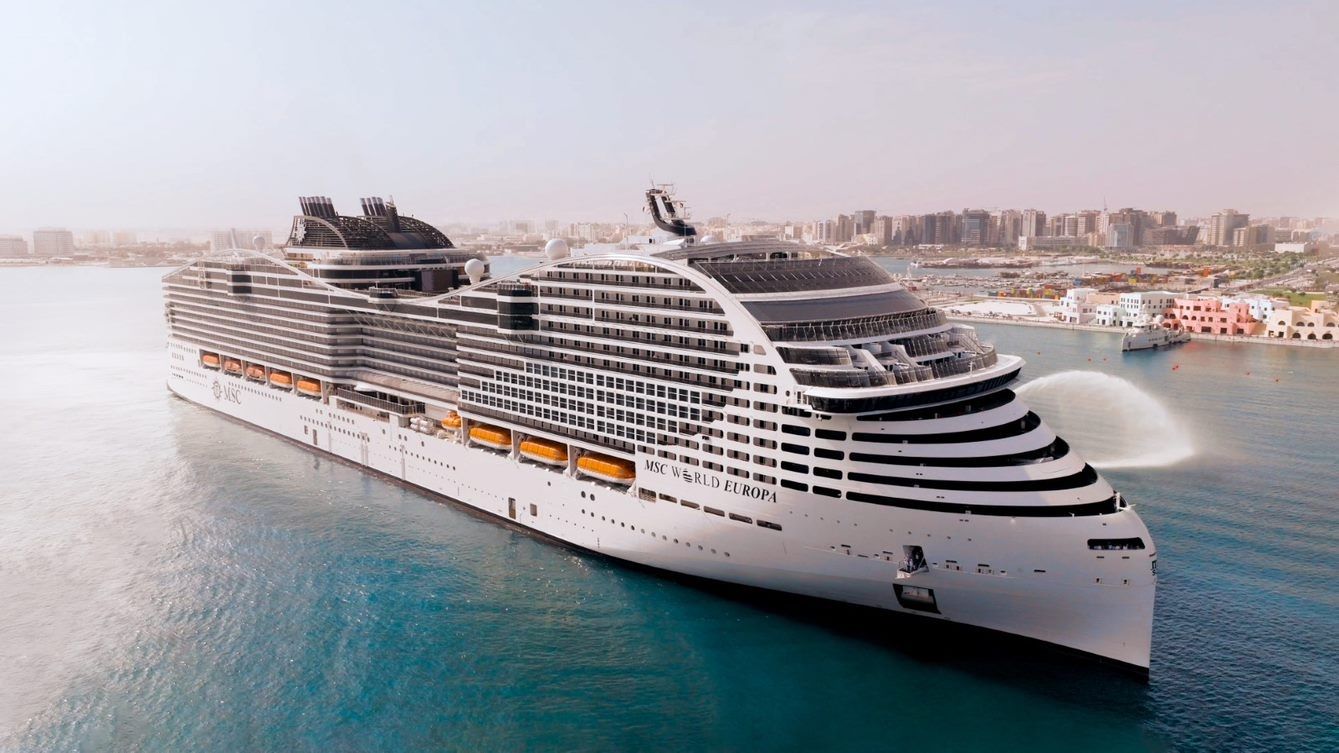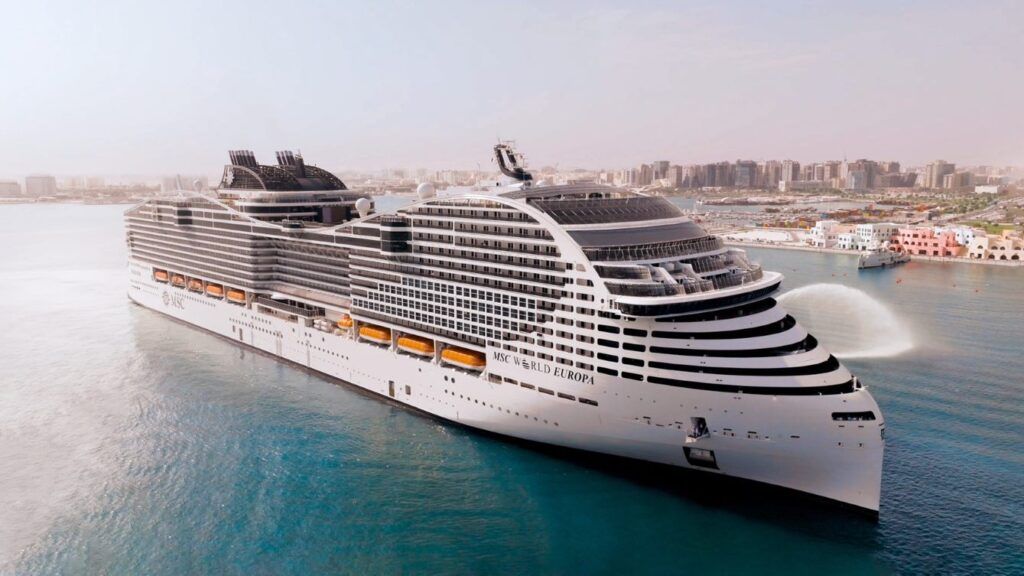 MSC World Europa is designed to elevate the cruise experience and compete with megaships from other cruise lines. With features like the Venom Drop (the new longest dry slide at sea), the largest waterpark in the fleet, bumper cars, an onboard microbrewery, new restaurant concepts, and more balcony staterooms than any other ship, we can't wait to check out this ship.
Of course, cruisers will also find familiar favorites like the Butcher's Cut and Kaito Teppanyaki specialty restaurants, 7 swimming pools across the ship, an expansive indoor promenade with an interactive LED dome ceiling, the Hall of Games, and signature entertainment venues like the Panorama Lounge.
The Coffee Emporium certainly has us intrigued! This venue offers a customizable coffee experience, along with café seating indoors and outdoors. Not to mention, it also serves espresso martinis in the evenings. For even more variety, there is the new Raj Polo Tea House, the Masters at Sea pub with craft beer, the Gin Project, and the Elixir Mixology bar. There's also a Zest juice bar and Sweet Temptations for gelato and soft serve.
When it comes to dining options, we are happy to see more variety, including the new Luna Park Pizza and Burger. There's also two new specialty dining concepts, Chef's Garden Kitchen and La Pescaderia.
For entertainment, World Europa features the multi-purpose Luna Park Arena, the World Theater, and the Panorama Lounge. Across these venues, guests can enjoy concert-style shows, 5 new signature productions, and other themed experiences.
If you are looking for another European cruise option, MSC Euribia, a Meraviglia Plus Class ship, is also debuting in 2023.
Carnival Venezia
While not technically a new cruise ship for 2023, Costa Venezia will join the Carnival Cruise Line fleet. Sailing from New York beginning in June, Carnival Venezia will offer signature "Carnival Fun Italian Style". Blending the Carnival cruise experience that guests love with exclusive Costa elements, Carnival Venezia will bring something unique to the cruise market.
Built in 2019 and set to undergo enhancements before entering service, Carnival Venezia will be home to many of the activities and experiences guests enjoy aboard other Carnival ships. These include popular restaurants and bars like Piano Bar 88, Heroes Tribute Bar, Fahrenheit 555 Steakhouse, Bonsai Sushi and Teppanyaki, Pizzeria del Capitano, and Seafood Shack. Guests can also enjoy the Cloud 9 Spa, the Serenity adult-only retreat, and Carnival Waterworks.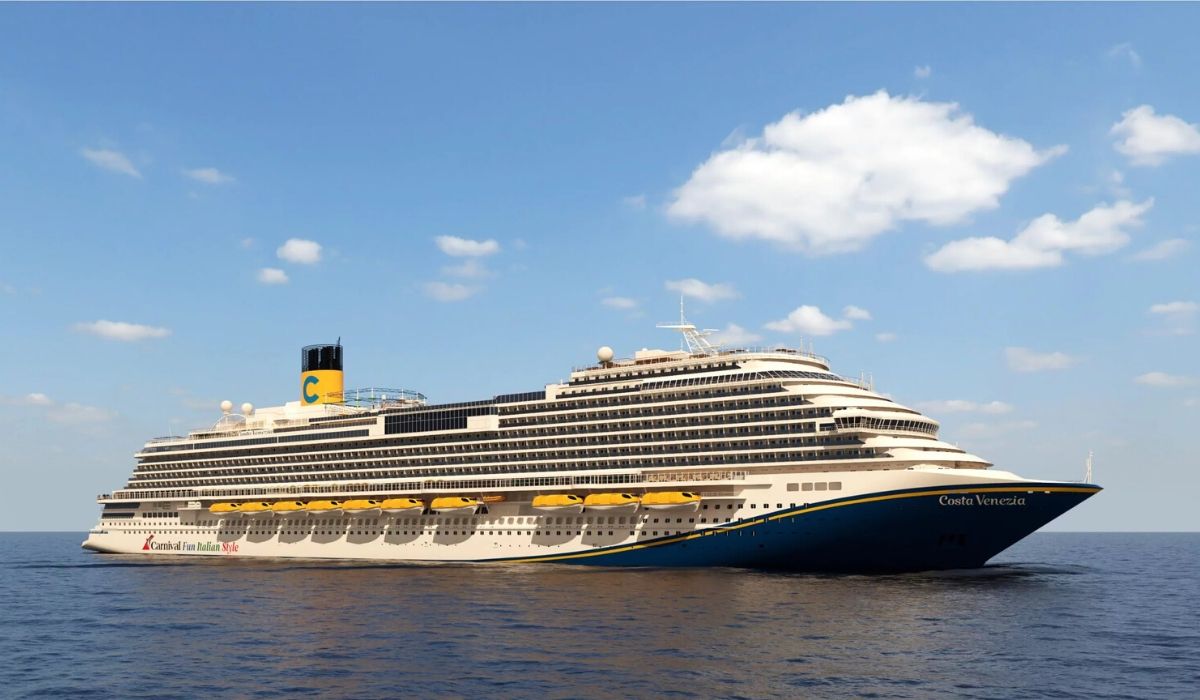 When guests board Carnival Venezia, they will be surrounded by Italian architecture in the atrium which is modeled after Venice's famed Piazza San Marco. One of the main dining rooms even includes a real-life Venetian gondola. Carnival Venezia's outdoor spaces feature Italian touches as well including a Lido deck modeled after the Italian Riviera. This pool features a retractable roof, so it can still be enjoyed when in New York during colder months.
Some new touches include a new bar in Serenity featuring spritzes, Tomodoro with Mexican-Italian fusion creations, grilled Italian street food and sandwiches at La Strada Grill, a new specialty Italian restaurant, and a variety of new bars with Italian-inspired cocktails and décor.
Further, Carnival Venezia will introduce new Terrazza staterooms. These staterooms are similar to Havana staterooms on other ships. They will offer exclusive access to Terrazza Carnevale, an outdoor terraced deck. This deck will feature two whirlpools and plenty of lounge space. Further, Terrazza guests will also enjoy additional perks like a lounge with continental breakfast items, a special sea day brunch, and an exclusive sail away event.
In addition, some signature Carnival venues will feature Italian touches. For instance, Java Blue Café will offer gelato. The menu at Guy's Burger Joint will include a pepperoni pizza burger and the Big Mozz – a burger smothered in melted mozzarella cheese – as well.
BOOK NOW: Cruise on Carnival Venezia at Reduced Rates!
Oceania Vista
As the first ship in Oceania Cruises' new Allura Class, Oceania Vista will debut in spring 2023. Sailing to iconic destinations including Rome, Athens, Istanbul, Barcelona, London, and more, this is certainly one of the best new cruise ships for 2023. Following a transatlantic in September, the ship will sail from Miami for the winter 2023-24 season, visiting tropical locales.
Oceania Vista is a 67K gross ton ship that carries 1,200 guests. Vista will mark the 7th ship in the Oceania fleet. Meticulously designed to create a small-ship luxury cruise experience, Oceania Vista will feature a number of inviting spaces, restaurants, bars, and experiences.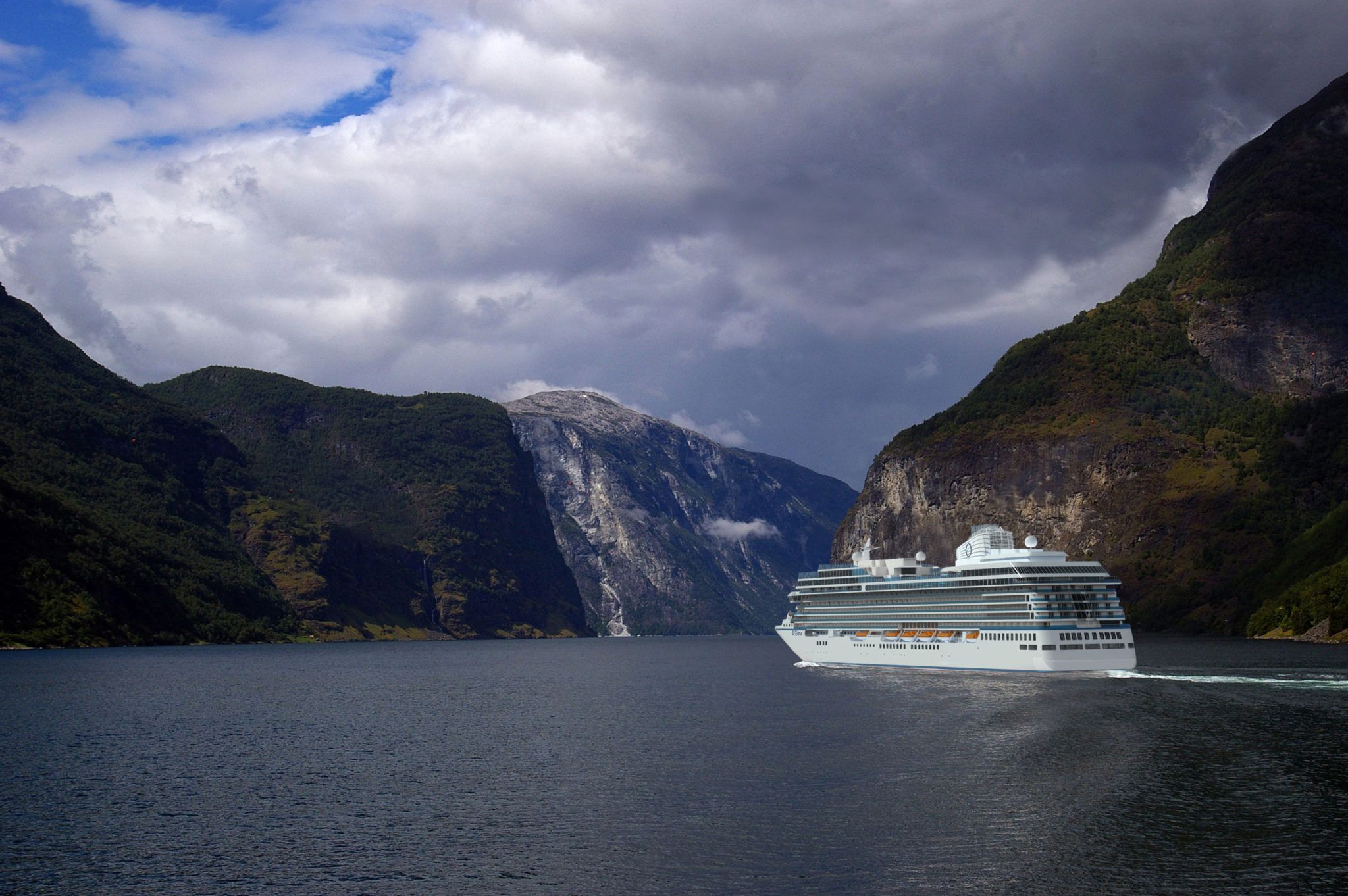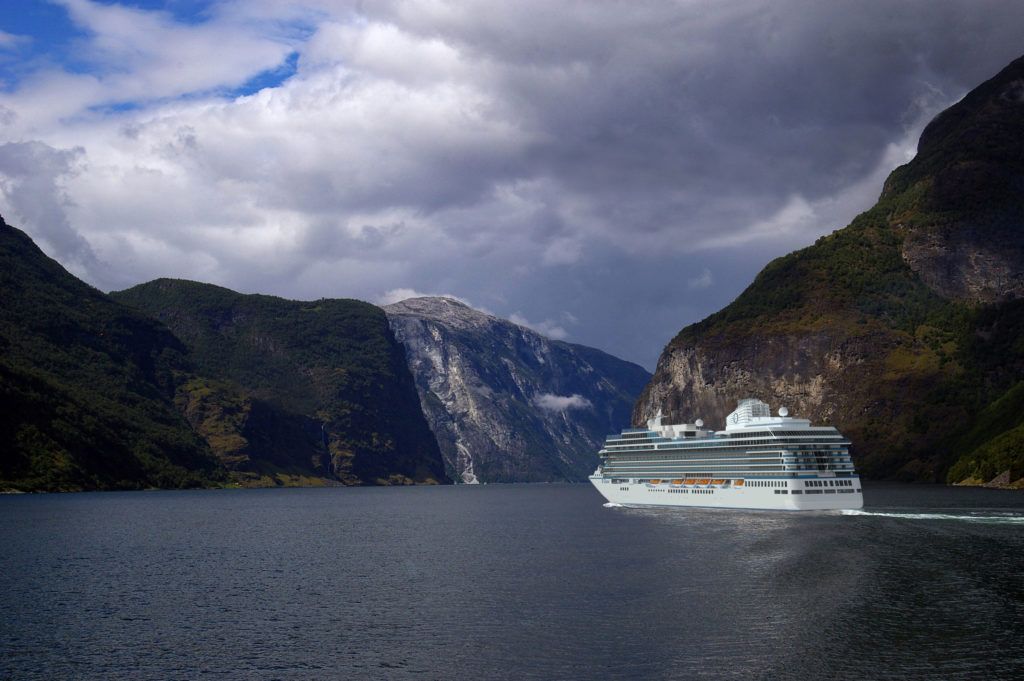 A reimagined Martinis Bar, an upscale and tranquil pool deck, a state-of-the-art Aquamar Spa + Vitality Center, a Library exclusively styled in Ralph Lauren Home, and culinary excellence across 12 dining options can all be found onboard this new ship.
It starts with the Grand Dining Room. This venue is inspired by early 20th century Paris and features a globally inspired menu including Jacques Pépin classics.
Further, Ember is a new addition to the dining line up. This restaurant will feature an American menu with dishes like short ribs, crab cakes, swordfish, and more. Aquamar Kitchen offers healthier options like pressed juices, smoothies, power bowls, and salmon to name a few.
Previous Oceania cruisers will be happy to hear that Polo Grill, Toscana, and Red Ginger can also be found on this new ship. Not to mention, there's also Baristas and the new nearby Bakery.
You won't go thirsty on Oceania Vista either, as the ship is debuting a new mixology program. Inspired by the latest cocktail trends, cruisers can savor low- and no- sugar wines and zero-proof cocktails. There's also Negronis aged in wooden barrels and specialty beverage carts like the Bubbly Bar and Ultimate Bloody Mary Bar. Many of the restaurants will also feature signature cocktails to pair with the menu offerings.
The staterooms too are an upgrade from contemporary cruise lines. They boast new standards for comfort and luxury, all veranda cabins, and new Concierge Level Veranda Staterooms just for solo travelers. Further, the standard staterooms on Vista are the most spacious at sea measuring in at over 290 square feet.
Viking Saturn
If you enjoy exploring the world in comfort, Viking Saturn should rank at the top of your list for best cruise ships for 2023. This newest Viking ocean cruise ship will debut in Spring 2023. As the 9th ship in the ocean fleet, Viking Saturn is nearly identical to her sister ships.
With just 930 passengers, these 47.8K ocean ships visit a variety of destinations across the globe. Viking's focus is on destination-driven itineraries that compliment the unparalleled service and inclusive nature of the cruise line. Thus, Viking Saturn will spend her maiden season sailing Northern Europe including new Nordic voyages visiting ports in Iceland, Greenland, Norway, and more.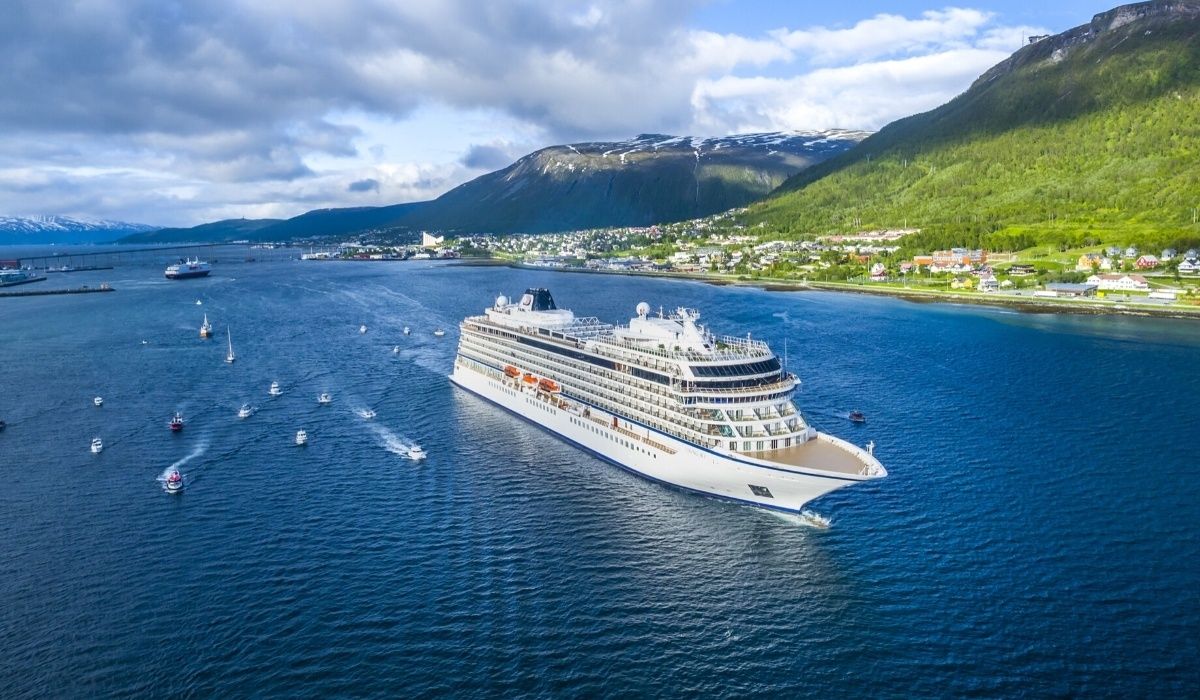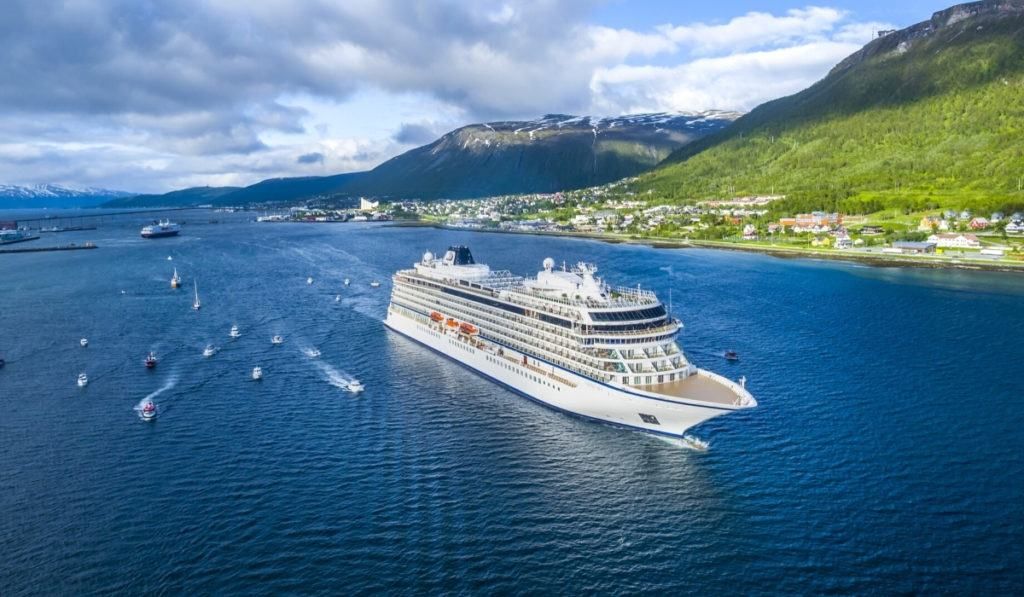 Viking ocean ships boast state of the art technology and all veranda staterooms. On a Viking ocean cruise, you will enjoy a free tour in each port of call, WiFi, no up-charges for specialty dining, and complimentary room service. Additional inclusions are beer, wine, and soft drinks at meals, specialty coffees and bottled water, and access to the thermal suite.
Further, Viking ocean ships offers several dining options. In our opinion, it is some of the best food at sea. If you are looking for a casual atmosphere, the World Café offers buffet-style meals including a sushi and seafood bar with indoor seating or al fresco seating at the Aquavit Terrace. Guests can also enjoy Mamsen's, a gourmet Scandinavian deli, and afternoon tea in the Wintergarden.
For a more gourmet meal, Viking Saturn has a main dining room (The Restaurant), Manfredi's Italian restaurant, and Chef's Table. Here, you can enjoy delicious multi-course meals with upscale menu selections that are all part of the cruise fare.
While you are not enjoying your ports of call, you can relax in the thermal suite which even features a snow grotto. Or, you can admire the views from the cantilevered infinity pool. There is also a main pool with a retractable roof, meaning it's always a pool day.
Perhaps, you might choose to enjoy a performance in the theater or dance the night away in Torshavn. You can also sip a drink in good company in the Explorers' Lounge while admiring the Scandinavian design or simply relax in the tranquil Wintergarden. If you are looking for some cultural enrichment, Viking features resident historians, guest lecturers, and even destination performances.
Explora I
For even more luxury cruise options in 2023, MSC Group is unveiling a new cruise line, Explora Journeys. The first of 6 ships for this new cruise line, Explora I, will set sail in July. The ship's maiden voyage will be a 15-night cruise from Southampton, England to Northern Europe and the Arctic Circle. Explora I will also make her debut in the Caribbean this fall.
This 64K gross ton, all-suite ship will emulate boutique hotel vibes. The ship will feature a variety of stateroom options ranging from the Ocean Terrace category at 377 square feet all the way to the Owners Residence measuring in at 3014 square feet, each with its own private terrace. It will also boast 4 heated pools, a variety of restaurants and bars, and a plethora of wellness offerings.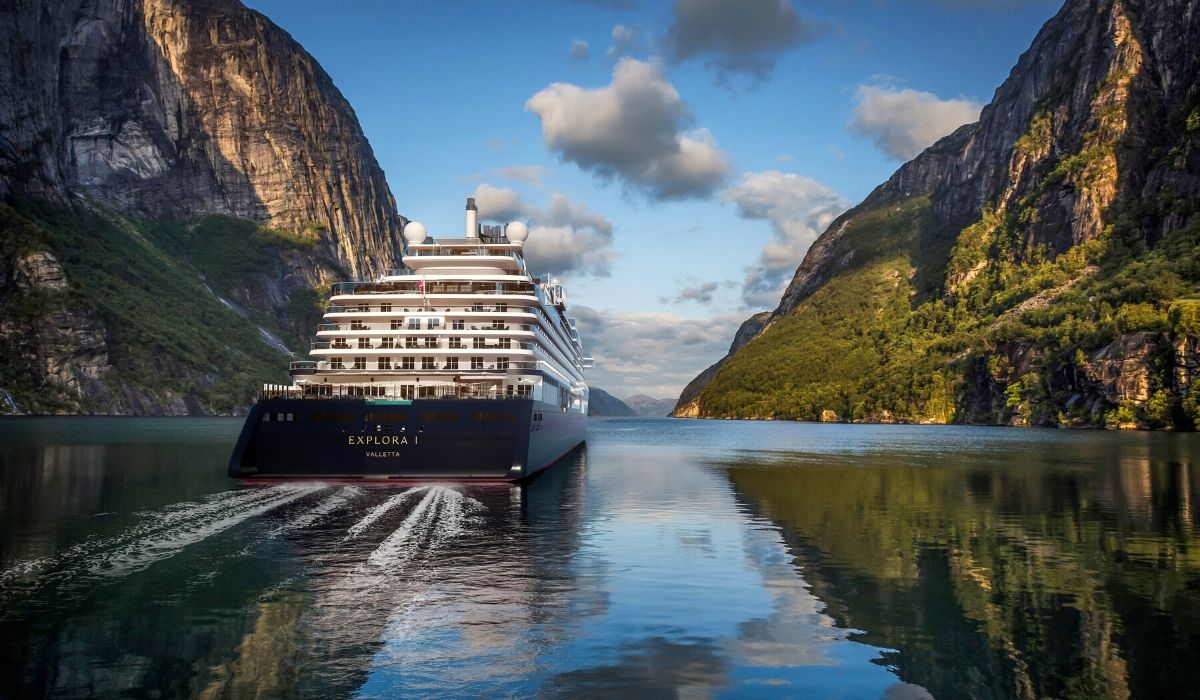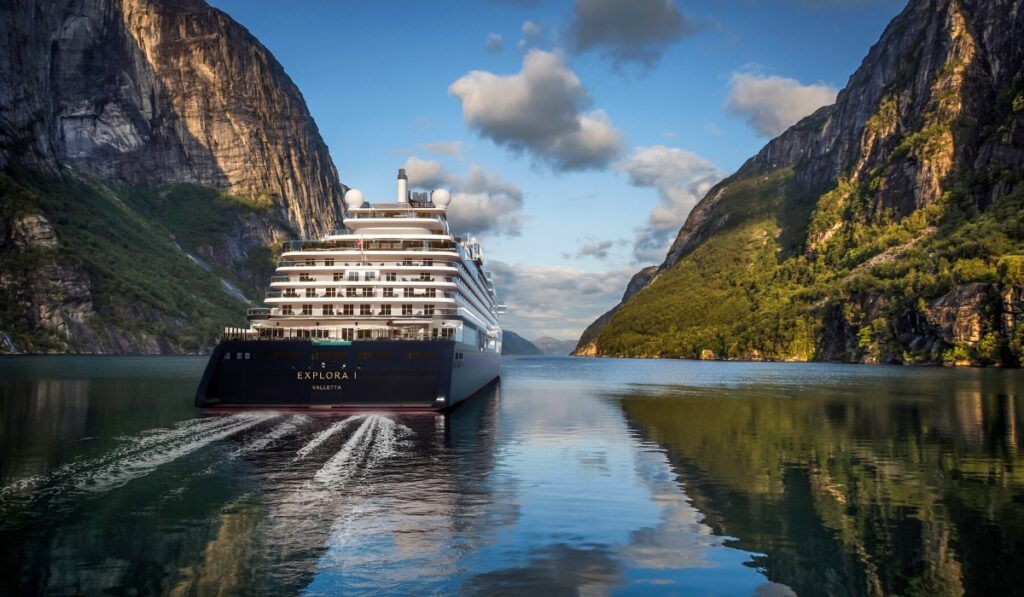 Explora I will be home to 6 distinct restaurants, as well as in-suite dining and 12 bars and lounges. Anthology will offer global cuisine with specialties from guest chefs, unique wine pairings, and more (fee applies). Sakura will feature Pan Asian cuisine, while Marble & Co. Grill is your European steakhouse at sea and Fil Rouge is an intimate French restaurant.
Further, the Med Yacht Club is reminiscent of a beachside Mediterranean restaurant, while the Emporium Marketplace is your go-to for all day dining. Selections here will include sushi, rotisserie, made-to-order pasta, pizza, charcuterie, and more. There's also the immersive Chef's Kitchen experience (fee applies).
Bars will range from social lounges, to the Malt Whiskey Bar, to a European café, to pool bars. Explora Journeys offers unlimited beverages, fine wines, and premium spirits, including in-suite minibar, specialty coffees, teas, and soft drinks available any time.
Explora I will also feature over 10,000 square feet of space devoted to health and wellness. This includes a luxurious spa, thermal suite, fitness facilities, an outdoor sports court, and a running track.
When it comes to enrichment and entertainment, music is at the forefront with resident artists. There's also cultural and destination-focused talks, tastings and classes, and a whole lot more.
Further, these inclusive journeys provide unlimited beverages, access to the thermal suite, gratuities, and WiFi.
Icon of the Seas
We saved this Royal Caribbean ship for last since Icon of the Seas won't set sail until January 2024 now. Still, this completely new and innovative class of ship for the brand deserves a little attention this year too. After all, if you plan to sail on one of the initial Icon of the Seas' voyages, you better start planning now.
This once again game-changing vessel will deliver iconic family vacations. Weighing in at over 250K gross tons, Icon of the Seas will feature 20 total decks, 2,805 staterooms, 7 pools, 9 whirlpools, and 6 record-breaking waterslides. This means that Icon of the Seas will be the largest cruise ship to date!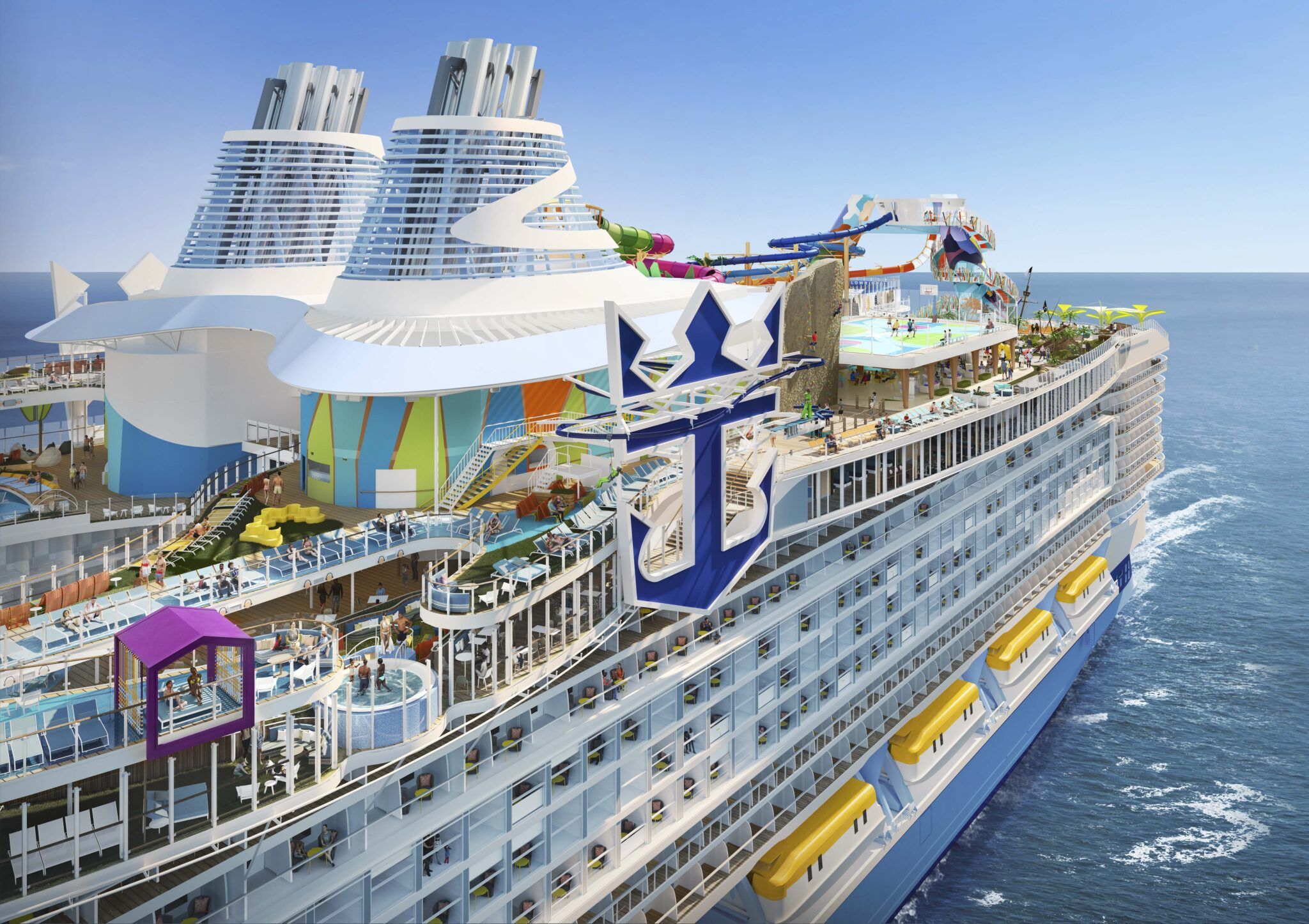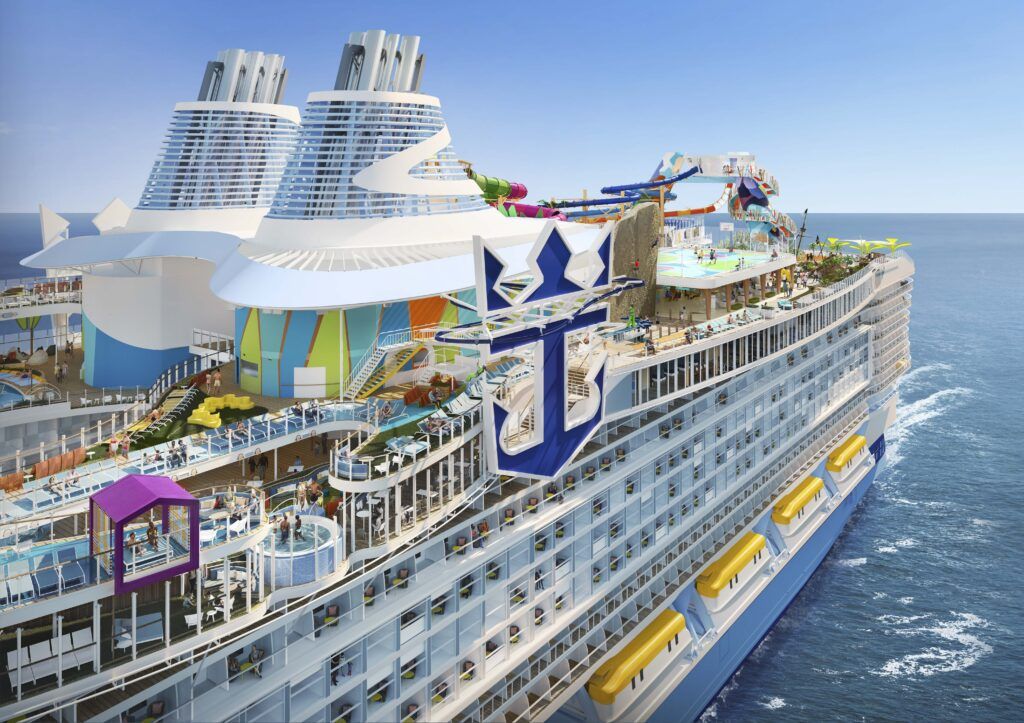 Royal Caribbean Icon of the Seas will sail year-round, 7-night Eastern and Western Caribbean vacations from Miami. Further, every cruise will visit Perfect Day at CocoCay in the Bahamas.
Icon of the Seas will feature 8 neighborhoods. Thrill Island will be home to Category 6, the largest waterpark at sea, with six record-breaking slides! They include some of the longest, tallest, and fastest slides in the world. This neighborhood also features Crown's Edge (part skywalk, part ropes course, and part thrill ride), along with the Lost Dunes mini golf, Adventure Peak rock climbing wall, and the Flowrider.
The new Chill Island is a 3-deck slice of paradise with multiple zones and experiences. Featuring four pools, there's a pool for every mood, each with prime ocean views bringing guests closer to the water. The vibrant Swim & Tonic is the line's first swim-up bar at sea with a large pool and resting spots within the pool, while the Royal Bay Pool is the largest pool at sea with over 40,000 gallons of water, in-water loungers, and raised whirlpools.
The new Surfside neighborhood is specifically designed for families. In this neighborhood, grownups can soak up the endless views at Water's Edge pool while the little ones enjoy Splashaway Bay and Baby Bay. Further, there are nearby dining options, a bar, a reimagined carousel, and an arcade.
There's also the Hideaway with the first suspended infinity pool at sea, the multi-use AquaDome, an even grander Royal Promenade, and the largest and boldest ice arena to date, Absolute Zero. Further, guests can still enjoy Central Park, the largest Suite Neighborhood in the fleet, 28 different stateroom categories, and a plethora of restaurants and bars.
RESERVE YOUR ICON OF THE SEAS CRUISE AT REDUCED RATES!
So, there you have it. These are our picks for the best new cruise ships for 2023. Do you have plans to sail on any of these new vessels?
Comments
Which of these best cruise ships for 2023 are you most excited to check out? Are you already booked on any of these ships? Drop us an anchor below to share your 2023 cruise plans.