For one set fare, a cruise vacation enables travelers to see multiple destinations while enjoying most of the onboard amenities. A cruise vacation wraps your hotel accommodations, your dining, your daily activities, and your transportation to each destination all into one package. Yes, cruise ships are rather all inclusive vacation options.
Are Cruise Ships All Inclusive?
Accommodations Are Included
Your cruise fare covers the cost of your stateroom for the duration of the trip. Included with your accommodations, you will have a friendly room attendant who will make up your room twice a day. He or she might even leave a few towel animal surprises for you!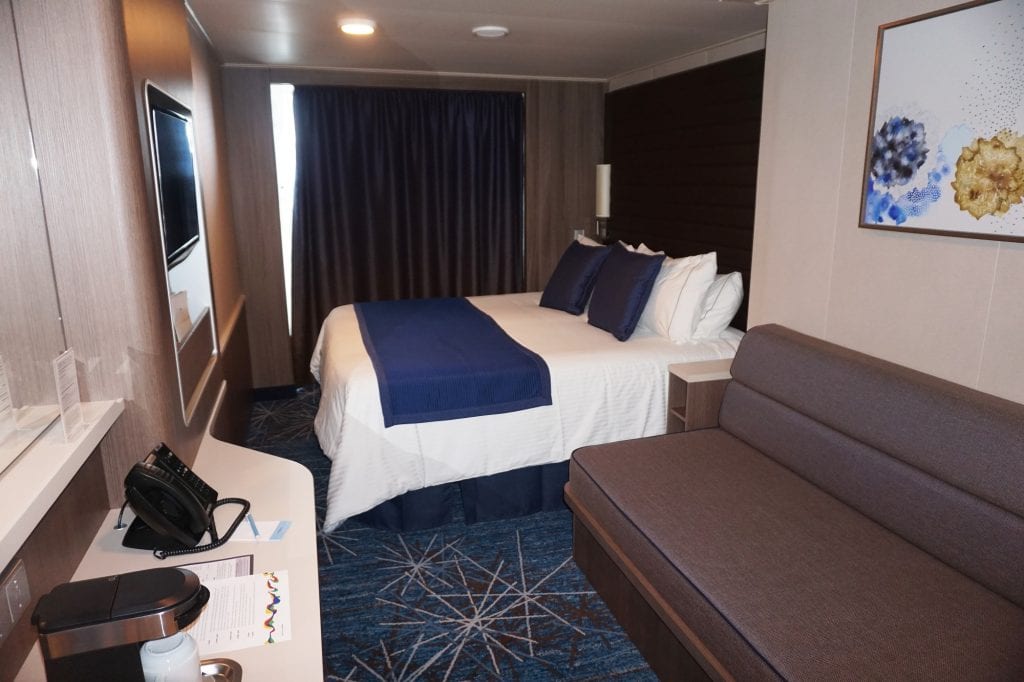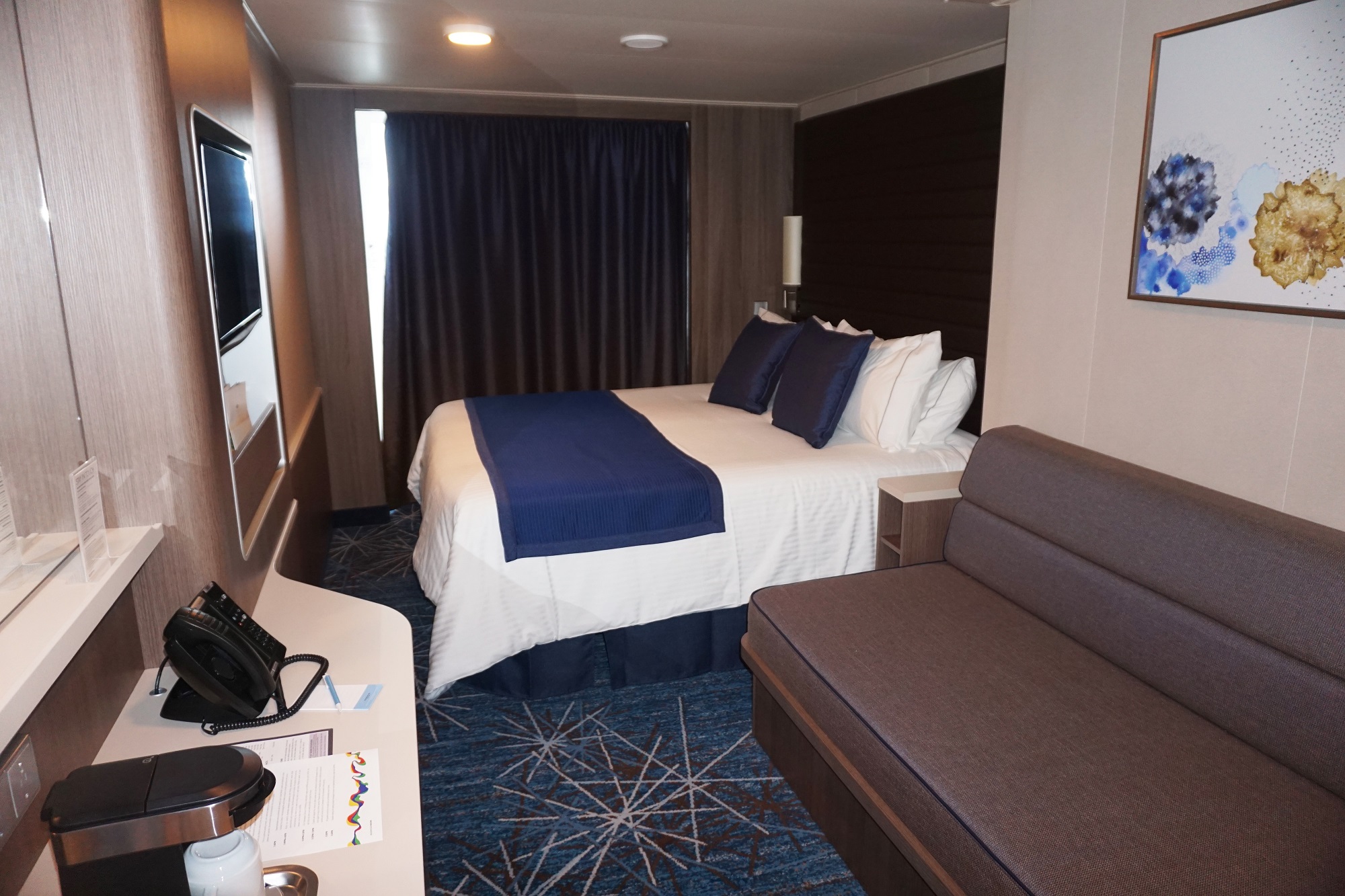 All cruise lines offer a variety of stateroom options at different price points to fit all budgets. These include different room categories from studio cabins for solo travelers to luxurious suites and everything in between. Choosing your cabin type will be the main driver of your total cruise costs. Think pricing of a 3-star hotel versus a 5-star hotel.
Related Post: Guide to Cruise Cabin Categories
For those new to cruising, a notable difference between hotel accommodations and cruise ship cabins is the size. Yes, cruise ship cabins are small, but with some space-saving hacks, they are certainly manageable.
Besides, how much time do you spend in the room anyway?
EXCLUSIVE SAVINGS: CRUISE DEALS FOR SUMMER 2021 CRUISES
Most Food and Dining Is Included
Regardless of the cruise line or cruise ship, there are numerous complimentary dining options available.
There is the typical cruise ship buffet which offers a variety of menu items morning, noon, and night. Many ships also have other casual food venues like poolside grills, cafes, pubs, burger bars, and pizza places.
In addition to this casual fare, cruisers can also dine in the main dining room (MDR). Regardless of the cruise line, all main dining rooms offer gourmet 3-course meals for dinner nightly.
Depending on the cruise line, the MDR is often open for breakfast and lunch on select days as well.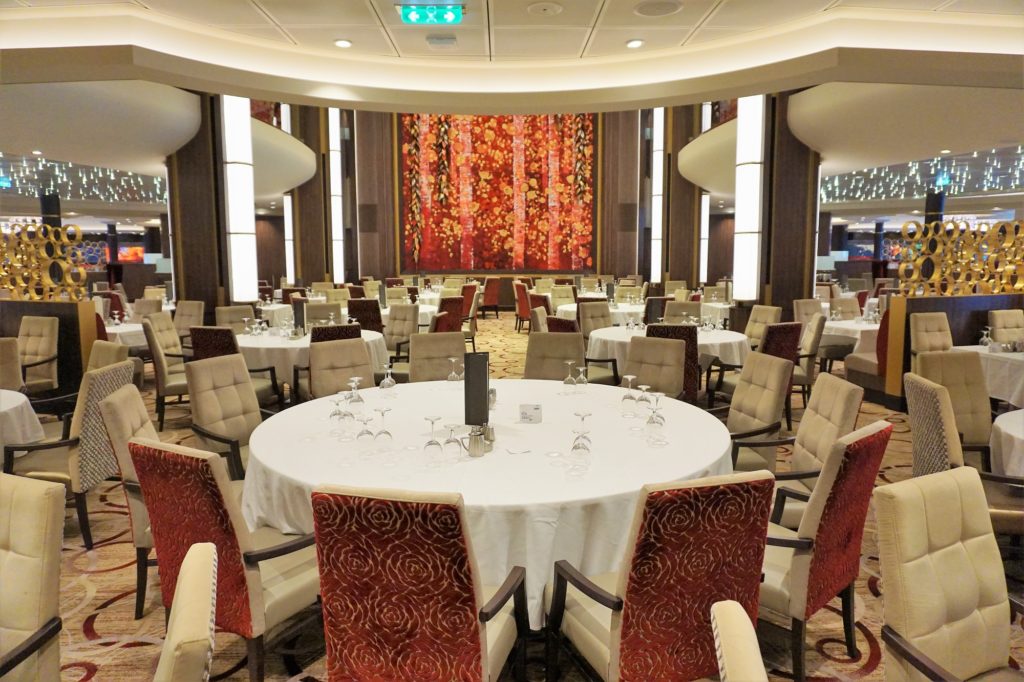 The dinner menu in the main dining room changes daily and often features local ingredients and destination-inspired items. Many cruise lines even offer lobster on one evening of the cruise. There will certainly be something on the menu to please even the pickiest palettes. And the best part is that it is all included in your cruise fare!
Most Onboard Activities Are Included
Your cruise ship is a hub of activity and events. You will always find something to do on the ship that will not cost you a dime.
You will have access to a gym, an outdoor jogging track, an open sports court, and more on most modern cruise ships. Of course, there will also be a pool deck and sometimes even an adults-only pool area.
You can also participate in numerous activities like dance classes, demonstrations, trivia events, and game shows for no added costs. Some cruise ships even offer signature attractions that are included in your cruise fare. These can include waterslides, ropes courses, miniature golf, rock climbing walls, ziplines, and more.
In fact, there is so much to do on modern day cruise ships that you might not have enough time to experience it all between your exciting ports of call.
Nightly Entertainment Is Included
On most vacations, you can rack up quite the tab with entertainment. Well, that's not the case with cruising as most nightly entertainment on the ship is included in your cruise fare.
Want to catch a Broadway show? Want to listen to a guitarist at a local pub? Need a good laugh at the comedy club in town? Yup, that's right- these activities will not cost you any money on a cruise.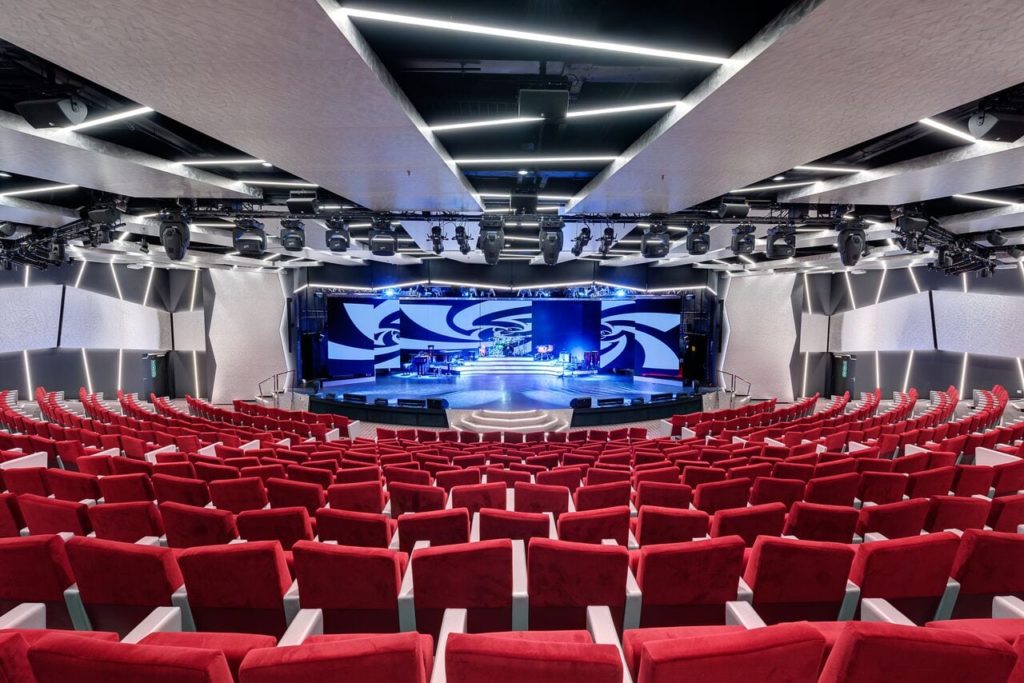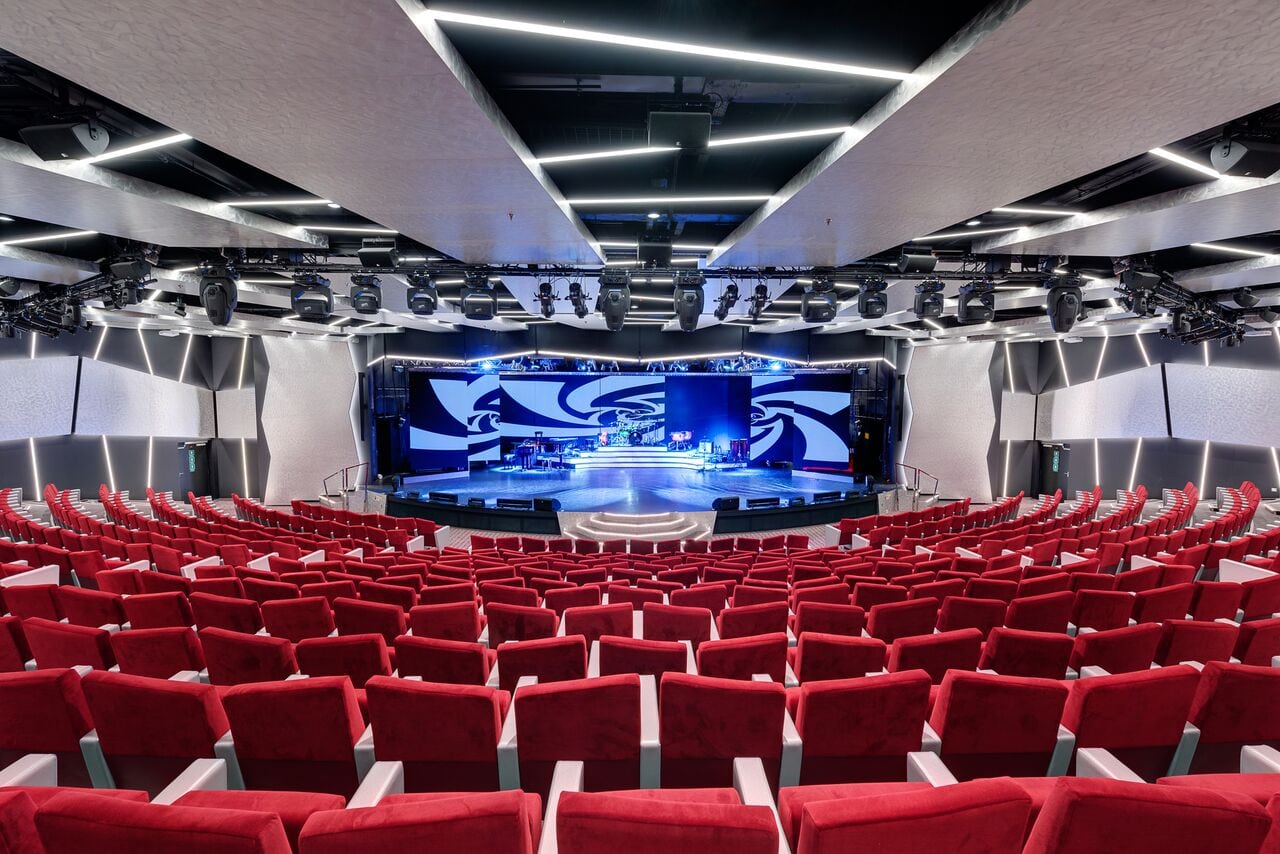 In the ship's main theater, there will be headliner acts, revue shows featuring a cast of singers and dancers, and even Broadway productions. 
Select cruise ships also have comedy clubs and one of a kind theaters featuring Cirque-like acrobatic productions. You can also enjoy a variety of musicians around the ship including vocalists, guitarists, and pianists.
Related Post: Top Reasons to Book a Cruise Early
Not to mention, there are themed parties, tribute bands, karaoke, and DJs spinning hits to keep you entertained until the wee hours of the morning.
Kids Programs Are Included
If you are a traveling as a family, another great feature of cruise vacations is the kids programs that are available. Included in your cruise fare are youth drop-off programs for children aged 3-17 years old. Grouped by age, your children will be supervised by trained staff as they participate in various edutainment offerings and make some new friends along the way.
There are plenty of activities for teens too. From sports tournaments to video games and dance zones, they will never want to leave. Of course, these programs have family fun activities that everyone can enjoy like movie nights and scavenger hunts too.
Some Cruise Lines Include Even More
While the abovementioned are the standard inclusions on brands like Norwegian Cruise Line, Royal Caribbean, and Carnival Cruise Line, some cruise lines include even more.
For instance, Celebrity Cruises' new Always Included pricing structure aims to put the cruise line among luxury brands with an even more all-inclusive feel. This new model now includes a classic beverage package, basic WiFi, and gratuities for all stateroom categories and all itineraries except Galapagos.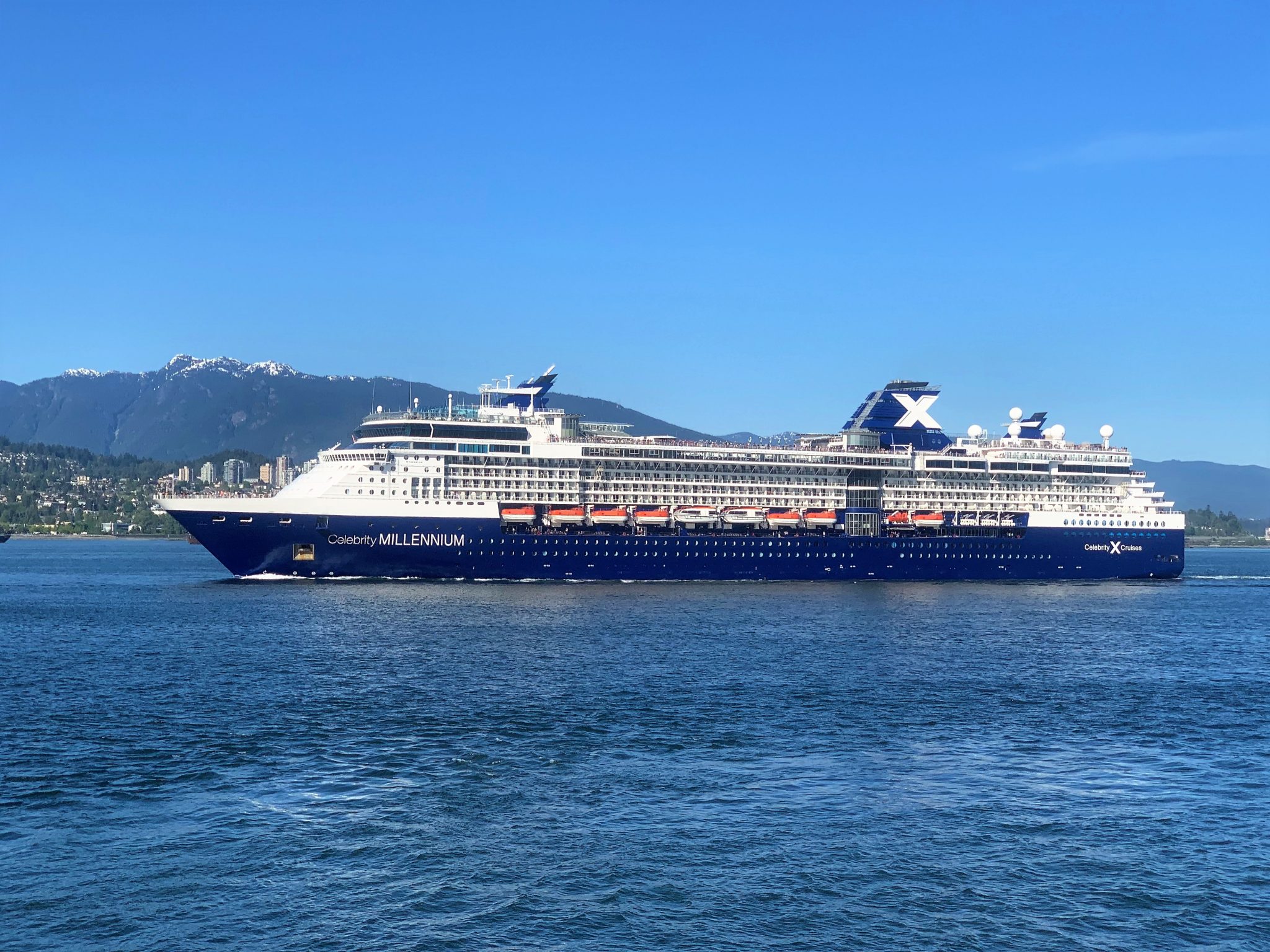 This means that Celebrity Cruises standard fare now features unlimited classic cocktails, beer, and wine. Additional drink inclusions are soda, specialty coffee and tea, juices, and bottled water. Further, while most cruise lines charge extra for internet on the ship, Celebrity Cruises provides basic WiFi that is capable of surfing, email, and social media.
Finally, the Always Included pricing also includes daily gratuities. This means that there will no longer be a daily service charge added to your onboard account. 
Holland America Line also recently announced all inclusive pricing. The brand's "Have It All" package includes shore excursions, beverages, specialty dining, and WiFi in one base cruise fare.
The "Have It All" fare is presented as an option when booking with the included perks already factored into the price. Guests who prefer to cruise without all of the extras still have the option of a standard fare.
Related Post: Guide to Budgeting for a Cruise
Some brands like Princess Cruises and Norwegian Cruise Line often run promotions that can include some of these extras as well. For instance, NCL's Free at Sea promotion entitles guests to free perks like drink packages, specialty dining, WiFi, kids sail free, and more. Princess Cruises' Best Sale Ever is a similar promotion.
BOOKING BONUS: GET ADDITIONAL PERKS WITH NORWEGIAN CRUISE LINE FREE AT SEA PROMOTION
Luxury Brands Add Even More Amenities
In addition to the most common cruise inclusions, luxury cruise brands provide even more value by offering a number of extra perks. These perks can include shore excursions, premium drinks and alcoholic beverages, specialty dining, WiFi, gratuities, laundry services, and more.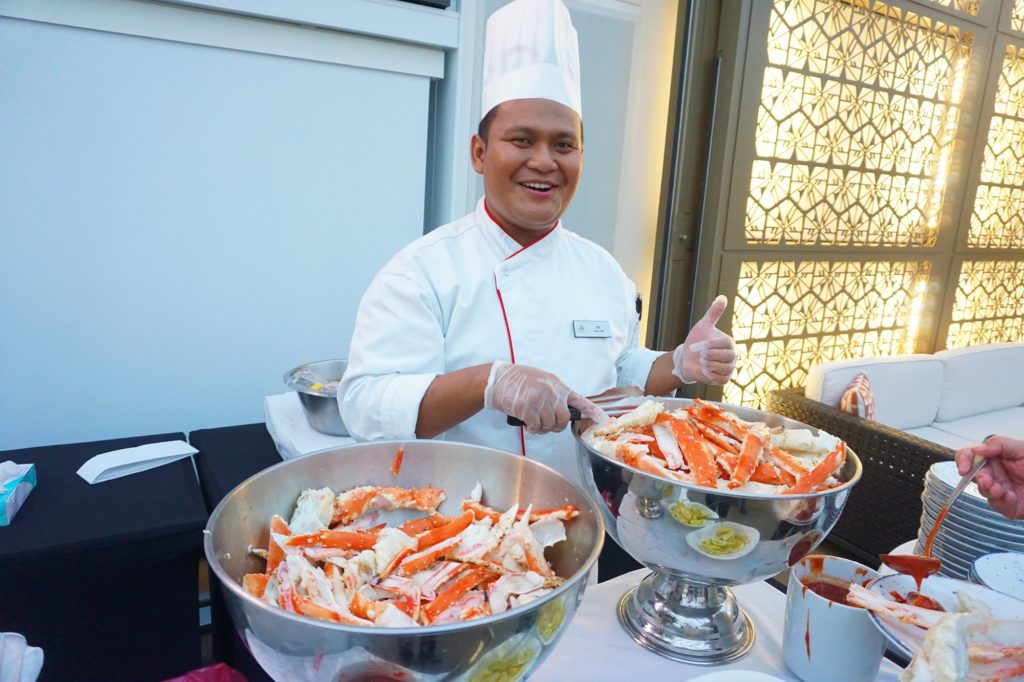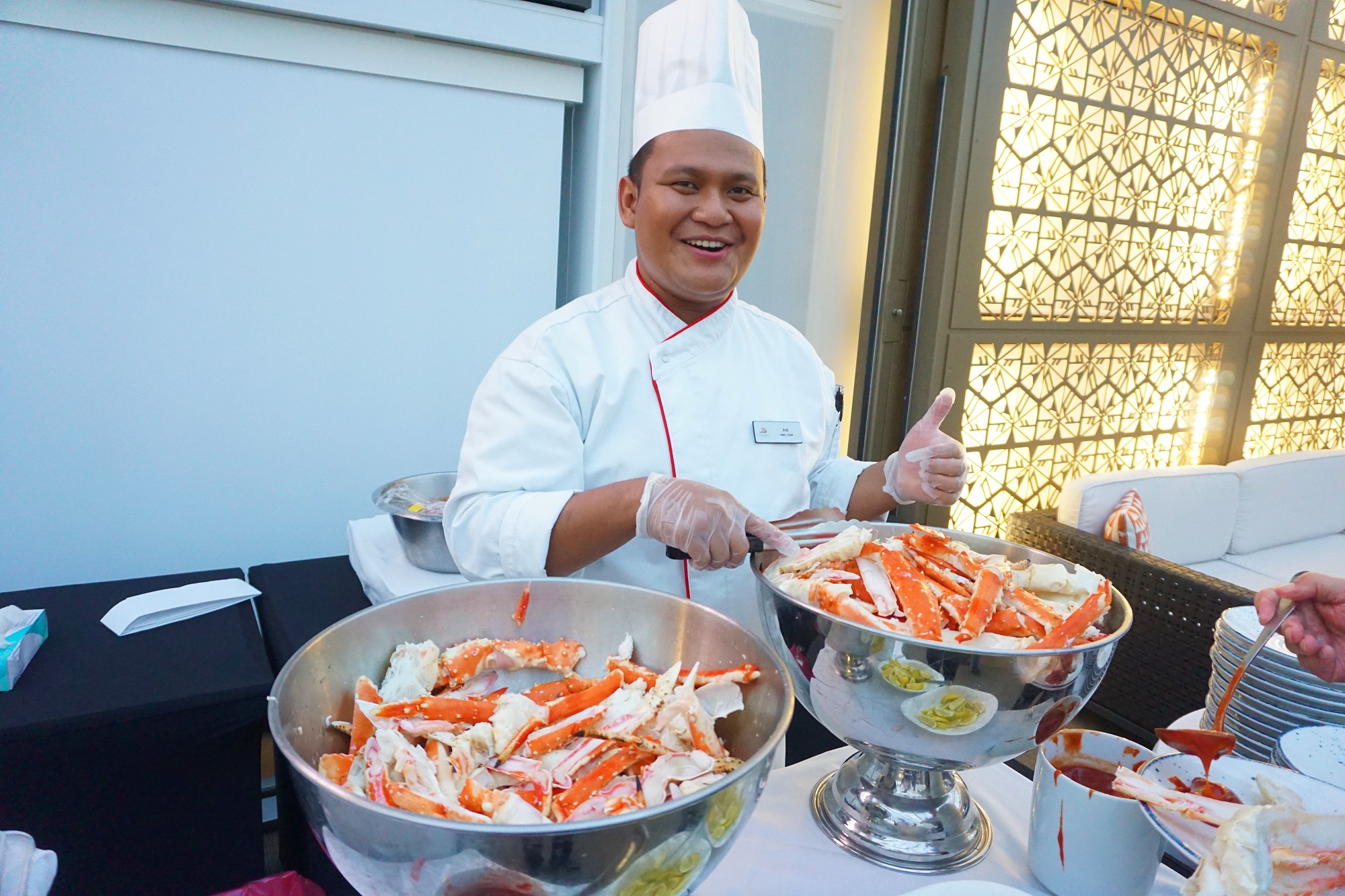 Viking, Oceania Cruises, Regent Seven Seas Cruises, Silversea, Crystal Cruises, Seabourn, Cunard, and Azamara are typically the brands considered luxury and ultra-luxury cruise lines.
Below, we highlight what's included in each brand's standard cruise fare.
Viking- specialty dining; specialty coffees, teas, and bottled water; beer, wine, and soft drinks at lunch and dinner; a shore excursion in every port of call; WiFi; access to the thermal suite; room service; and self-service laundry facilities.
Oceania Cruises-specialty dining; soft drinks, bottled water, specialty coffee, teas, and juices; shuttle service from ship to city center; access to the Spa Terrace; and room service.
Regent Seven Seas Cruises– roundtrip air; shuttle service from airport to ship; unlimited shore excursions; 1-night pre-cruise hotel package; unlimited beverages including cocktails; gratuities; specialty dining; WiFi; and laundry service.
Silversea– butler service in every suite; select wines, premium spirits, and specialty coffees; bottled water, juices, and soft drinks; gratuities; shore excursions; roundtrip air and transfers as of 2022; self-service laundry; WiFi; and room service.
Crystal Cruises– premium spirits, cocktails, and wines; gratuities; WiFi; room service; and self-service laundry.
Seabourn– premium spirits and wine; in-suite bar stocked with your preferences; all specialty dining venues; gratuities; and access to marina and watersports.
Cunard– all dining; Afternoon Tea; room service; shuttle service to and from the ship; and nanny service.
Azamara– gratuities; select standard spirits, international beers, and wines; bottled water, soft drinks, specialty coffees and teas; self-service laundry; and shuttle service. Veranda Plus guests also receive internet, one bag of laundry, and one night of specialty dining.
Comments
Do you agree that cruise ships are rather all-inclusive vacation options? What do you enjoy most about the cruise experience? Drop us an anchor below to share why you choose to cruise over other vacation options.