Planning an Alaskan cruise can be a bit overwhelming. Unlike some other vacations, your trip to Alaska truly will be a unique adventure. As you begin to plan your cruise and realize all the related costs, you may exhaust your vacation budget quicker than you think. That is why we put together this post to highlight all the costs associated with an Alaskan cruise. Answering the question "How Much Are Alaskan Cruises?" takes a little more work than you might imagine.

How Much Are Alaskan Cruises – Flights and Hotels
This is obvious, but depending on where you live and your departure ports, you will need to calculate in the cost of flights. If you are taking a one-way cruise either leaving or ending in Seward, Alaska, you will need to fly to Anchorage. Let's just say that it's not cheap or convenient. Even if you are cruising round-trip from Seattle, WA or Vancouver, BC, flights are not as abundant as popular cruise ports in Florida. Flying from Boston to Seattle, our flights were about $100 more per person than a flight to Florida…but, we got lucky.
Consider Round-trip Seattle for Cheaper Flights
Given the time travel, many cruisers will want to consider spending at least one pre-cruise day at a hotel, and possibly even a post cruise day. Sometimes, travelers to Alaska extend the entire trip with a Cruisetour. A cruisetour adds extra days to your cruise, on either the front or the back end, with a portion of your trip occurring on land. These cruisetours can add hundreds of dollars per person to the cruise fare. The only good thing is that all of your tours and transfers during the land portion will be included and arranged for you.
How Much Are Alaskan Cruises – Cruise Lines
When it comes to choosing the right cruise ship for your Alaskan cruise, cost may be a determining factor. Most major cruise lines sail to Alaska, meaning you will have plenty of choices when it comes to finding a cruise within your budget. Cruise lines are often grouped by categories, indicating amenities and price points. Even still, costs do fluctuate quite a bit depending on cruise ship and time of year.
Celebrity Solstice a Premium Cruise Ship
The prices quoted below are based on the cheapest advertised fare, which can be impacted by when you book, time you sail, and other ongoing promotions. The prices below are just to give you a sense of the relative pricing of cruise lines and are for illustrative purposes only.
Contemporary Cruise Lines
Carnival Cruise Lines – starting at $619 a person
Royal Caribbean – starting at $671 a person
Norwegian Cruise – starting at $649 a person
Princess Cruises – starting at $699 a person
Premium Cruise Lines
Celebrity Cruises – starting at $799 a person
Holland America – starting at $799 a person
Disney Cruise Line – starting at $1299 a person
Luxury Cruise Lines
Oceania Cruises – starting at $1799 a person
Silversea Cruises – starting at $2799 a person
Crystal Cruises – starting at $3000 a person
The prices quoted above are for the lowest level cabins you can get on that line.
Of course, you may stumble upon a deal or promotion, like half off, "kids sail free", or free perks with certain bookings making one cruise line within a category a better option. Premium and Luxury lines do often include more onboard amenities, such as alcoholic drinks, and offer more elegant cabins. Costs can start to add up quickly if you are paying for things like specialty dining, alcoholic beverages, and other onboard purchases.
How Much Are Alaskan Cruises – Time of Year
When you decide to sail to Alaska will also impact how much your Alaskan cruise costs. The Alaskan cruise season runs from May to September. The lowest fares, regardless of cruise line, will usually be in May and September, which are typically referred to as the shoulder season. The most expensive time to travel is July. The weather tends to be the warmest, and there is the greatest chance of seeing wildlife. July is typically considered the peak season for Alaskan cruises.
More Sunlight and Warmer Weather Means More Wildlife Sightings
Booking well in advance can also help you save money. For Alaskan cruises, we suggest booking 10 months or more in advance. We booked our cruise exactly a year out and took advantage of a promotion being run by the cruise line (Celebrity Cruises) that we then combined with an additional sale from a local travel agent. This ended up saving us a bunch of money.
How Much Are Alaskan Cruises – Cruise Fare
Besides cruise line and time of year, the cruise cabins themselves are also highly variable in costs. For those new to cruising, understanding the costs of a cabin can be frustrating. In general, all ships have different cabin categories, with the cheapest being inside rooms on lower decks.

Typical cabin categories include Inside, Outside, Balcony (Verandah), and Mini-Suites/Suites. Some cruise lines may offer more categories, especially on the upper end like Norwegian Cruise Line's Haven Suites or Celebrity Cruise Line's Concierge Class. With additional features and amenities comes extra costs. Reviewing prices for most Contemporary and Premium Cruise Lines, below are price ranges for the most popular cabin categories.
Price Ranges for Alaskan Cruise Fares
Inside Cabins – $650-$1200 a person
Ocean Views – $800-$2000 a person
Balconies – $1300-$2500 a person
Mini Suites/Suites – $1800-$3500 a person
While not an exact science, looking at the costs of upgrading across brands, we find that costs tend to increase by 50% (or more) by moving up one category. So, it is not uncommon to see pricing for an Inside room starting at $800 and a balcony on the same ship for the same date going for $1800-$2000.
For Many a Balcony is a Must on an Alaskan Cruise
On our Alaskan cruise, we opted to get a balcony and scored a shoulder season deal with the cabin costing us $1400pp. But, during peak season, a balcony on the same ship would have cost close to $2000 a person.
How Much Are Alaskan Cruises – Gratuities
Except for luxury cruise lines, your fare will not include onboard gratuities. These typically run $13-$18 a person, per day, depending on your cabin category. Also referred to as "service charges", these additional daily costs go to your room attendant, dining staff, and other crew members who work hard to make your cruise a special vacation.
Many cruise lines now give you the option to pre-pay these charges before cruising so you can budget accordingly. If you do not get that option or chose not to pre-pay, expect $200 (or more for groups larger than 2) in general gratuities to be added to your bill at the end of the cruise.
How Much Are Alaskan Cruises – Onboard Purchases
If you cruise on a Contemporary or Premium cruise line, your base fare will not include additional onboard purchases (unless received as part of a promotion). Besides the typical souvenirs and gambling money for the casino, other things you will want to factor in when creating your Alaskan cruise budget are alcoholic beverages and specialty dining.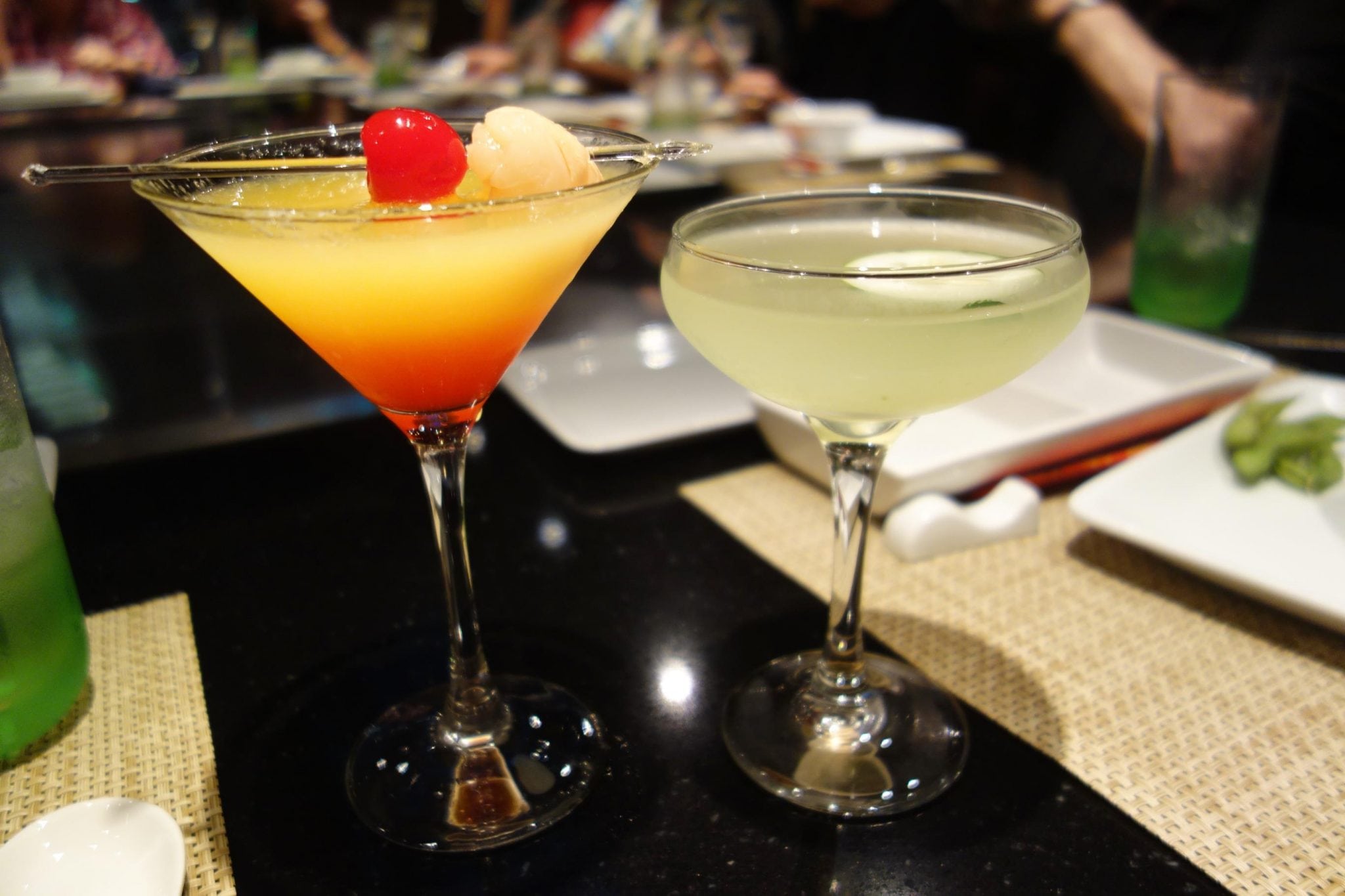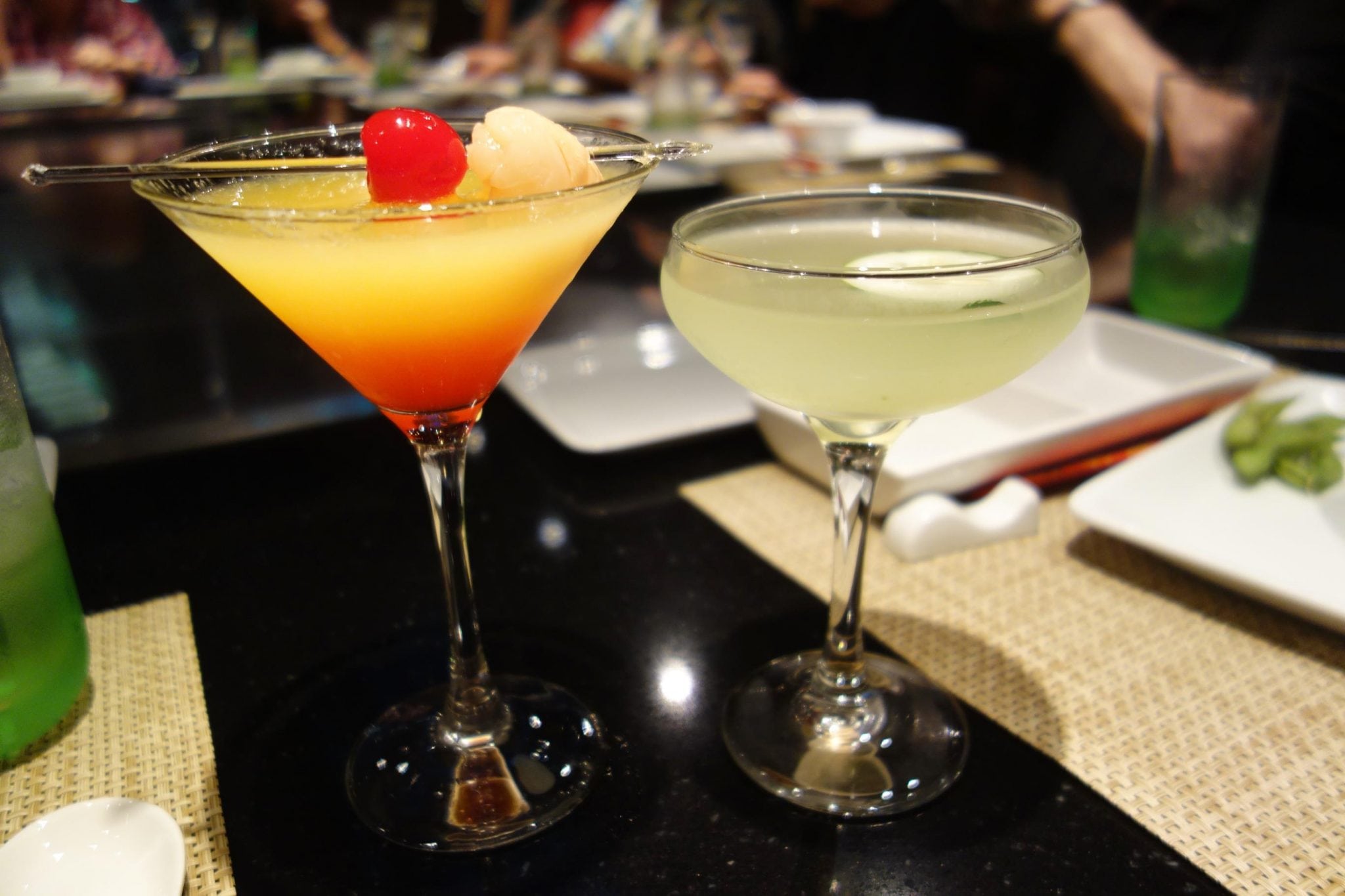 Many cruise lines now offer beverage packages and specialty dining packages, so you do not have to worry about paying a la carte prices. If you cruise on a luxury line, those will most likely be included in that already steep cruise fare price.
Drink packages run between $45-$90 a day, per person, depending on the category and cruise line. Each line has slightly different packages and inclusions, but if you do like to enjoy a few cocktails while on vacation, investigating these packages could save you money in the long term. Some cruise lines offer package deals that include drink packages for certain room categories. So, upgrading your room could pay for itself if you get one of these free perks.
Norwegian Cruise Line Offers Many Specialty Restaurants on Their Ships
On most ships, there are plenty of complimentary dining venues and food offerings. However, if you do want to try out some of the specialty restaurants, you could easily spend a few hundred dollars more on dining. Many cruise lines now also offer dining packages to help reduce the costs of specialty dining. Most lines will let you buy a drink package and/or a dining package during the first few days of your sailing, so you don't have to make that decision before boarding.
How Much Are Alaskan Cruises – Shore Excursions
If all of these costs are making you feel a little stressed out, then the pricing of shore excursions might just put you over the edge. Unlike Caribbean cruises, which can include some relaxing beach breaks or island tours, Alaska offers so many unique and amazing experiences. With choices like zip lining through the national forest, bear watching and whale watching expeditions, Glacier treks, dog sledding camps, and more, you may feel compelled to try them all.
Helicopter Flight and Glacier Trek was Amazing but a Bit Costly
Sure, there are plenty of reasonably priced tours that give you the authentic Alaskan experience, or you can even explore some of the small Alaskan towns on your own. But, if you are looking for adventure and once in a lifetime experiences, then you have to be willing to pay up. Walking on glaciers, touring the Misty Fjords via sea plane, taking a ride on the White Pass and Yukon Railway, and many other uniquely Alaskan shore excursions are quite costly.
Ride on the White Pass and Yukon Route Railway
For our cruise, stopping at four ports, we averaged a total of $175, per person per port for our shore excursion costs. We splurged on the helicopter ride and glacier trek in Juneau but opted for other less expensive tours in other ports, saving a float plane ride for another time. That said, know that your total shore excursions could easily cost you $600-$1000 a person depending on your picks.
How Much Are Alaskan Cruises – Putting it All Together
To recap, Alaskan cruise costs vary greatly depending on the cruise line you choose, the cabin type you pick, the time of year you sail, and the onboard purchases and upgrades you opt for during your cruise. The shore excursion prices can almost double the cost of your trip depending on what you want to experience, and flights to Alaska could be higher than anticipated depending on your start and end points of the cruise.
But, cruising to Alaska is well worth the costs! This was truly an unforgettable trip, so for us, it was a worthy investment.
Comments
Have you planned an Alaskan cruise? Have we forgotten any additional costs related to cruising in the Pacific Northwest? Drop us an anchor below to help your fellow cruisers plan a budget for their cruise to Alaska.