Ever since we booked our cruise on Carnival Vista, we have been looking forward to learning all about the ship. Following last week's sea trials, Carnival just announced more details today about the RedFrog Pub and Brewery on Carnival Vista.
Being a beer lover, I was already very excited about this venue. According to Carnival, the pub will be the "first brewery at sea in North America".
Carnival has revealed that the RedFrog Pub and Brewery on Carnival Vista will be home to three beers that are brewed right onboard the ship. Along with other bottled and draft beers, the ThirstyFrog Port Hoppin' IPA, ThirstyFrog Caribbean Wheat, and FriskyFrog Java Stout will be made right on the ship!
Carnival Vista Is Almost Ready to Set Sail Courtesy of Carnival Cruise Lines ©
New Updates on RedFrog Pub and Brewery on Carnival Vista
According to a press release reported at the Cruise Industry News, Carnival is working with Concrete Beach Brewery to create the draft beers. This brewery is located in the Wynwood Arts District of Miami. This area of the city is home to an unique art and culture scene that has come alive in the last few years.
Carnival will collaborate with brewmasters from the Miami-based brewery to create the recipes and source ingredients for the new craft beers. In the news report, Carnival's vice president of beverage operations Eddie Allen revealed the brand has been working with the Concrete Beach Brewery for the last few months to create "three exciting and unique craft beers for Carnival Vista and we anticipate our guests are going to absolutely love them".
The chance to partner with Carnival was seen as a great opportunity for the Brewery to connect with cruisers.  "It's common for vacationers to want to test out the local beer and Carnival Vista has taken the concept of local, and applied it to the decks of their ship,"said Jon Carpenter, Concrete Beach Brewery Brewmaster.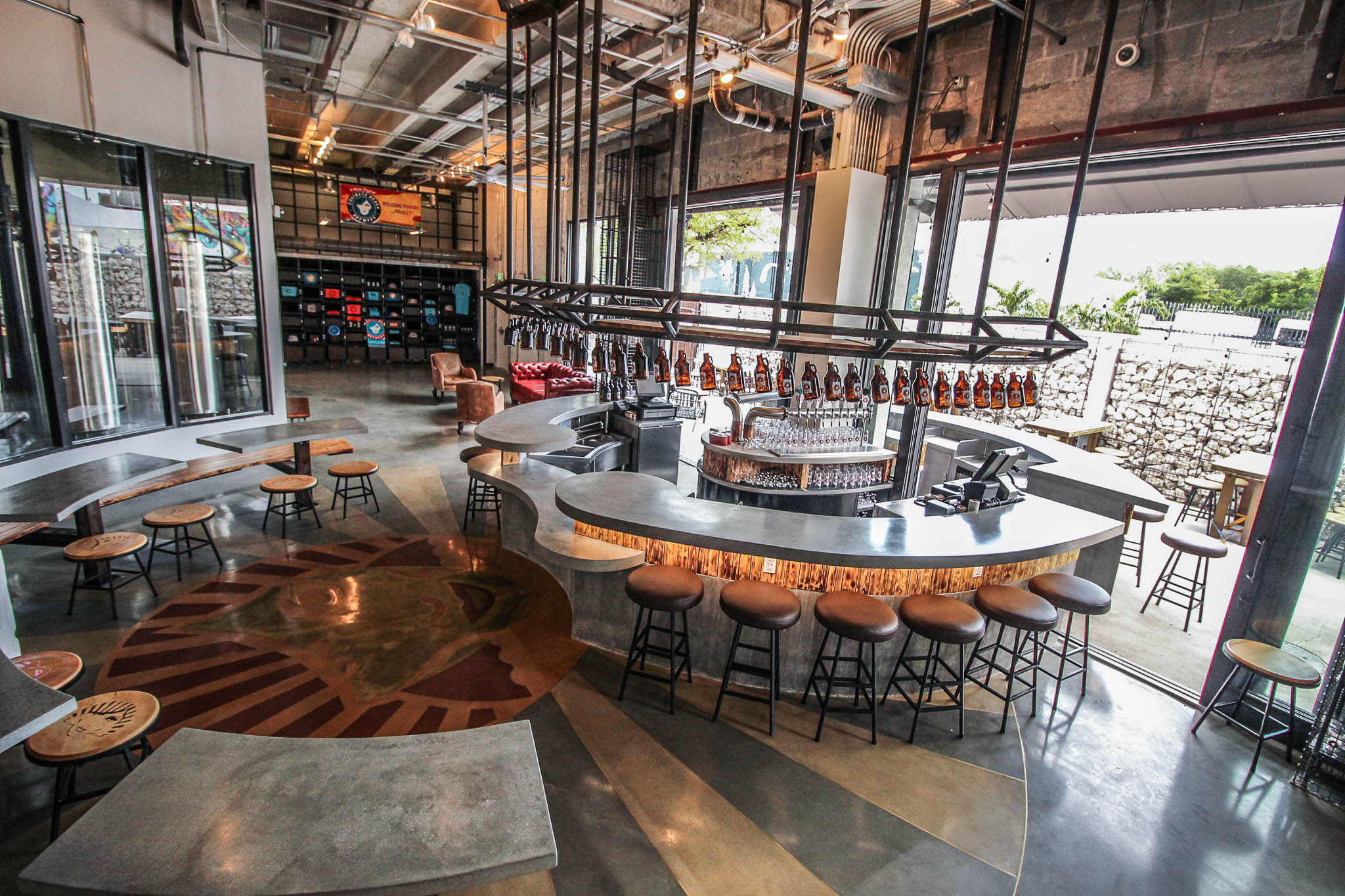 Inside the Social Hall at Concrete Brewery Courtesy of Concrete Beach Brewery ©
While all three beers sound delicious, I am particular looking forward to sampling some of the IPA. This ThirstyFrog Port Hoppin' IPA is described as offering "aromatic, floral and hoppy notes with passion fruit and citrus overtones". Of course, I will try them all when we board. I am even more excited to try the beers as Concrete Brewery is a subsidiary of Boston Beer works, maker's of our hometown Sam Adams Ale.
Comments
Are you excited about the new updates on RedFrog Pub and Brewery on Carnival Vista? Where is your favorite place to get a drink on a Carnival Ship? Drop us an anchor below to tells about your preferred cruise bar or lounge.