Nassau, Bahamas is one of the most popular cruise ports of call and offers travelers a variety of different attractions and popular sights. Essentially all cruise lines offer cruises that stop at this port, so odds are at some point in your cruise travels you will be calling on Nassau.
This capital city, located on the island of New Paradise, is the largest city among the 30 inhabited islands in the Bahamas. About 70 percent of all residents of the Bahamas live in Nassau, making it the economic center of this country. Once a colony of Great Britain, the Bahamas gained full independence in 1973, but plenty of English influences can still be found in the culture, architecture, and everyday life.
With vibrant colors, beautiful weather, and friendly people, you should get out and explore when your cruise ship docks in Nassau. To help you narrow down your choices, below are our Best Things to Do in Nassau, Bahamas on a Cruise.

Best Things to Do in Nassau, Bahamas on a Cruise
Visit Atlantis For the Day
Located on Paradise Island, the Atlantis Bahamas Resort is a world famous casino and resort that offers visitors a variety of attractions and is definitely one of the best things to do in Nassau, Bahamas on a cruise. Note, you will need to purchase either an excursion through the cruise company or tickets at Atlantis as access to most sites are restricted. Atlantis staff are situated throughout the resort to ensure only paying guests are permitted in the designated areas.

The most popular attraction is the Aquaventure Water Park, one of the Top 25 Water Park Attractions in the world as rated by TripAdvisor. Most excursions to the water park run about 6-8 hours, providing you with time to see the surrounding grounds as well.

If water parks aren't your thing, many cruise lines also offer excursions that include self-guided tours of the grounds. These tours will give travelers access to explore the hotel and other sites like "The Dig" and Shark Encounters, as well as access to the lagoon and beaches at the resort.
If you are reluctant to book an excursion through the cruise line due to the hefty price tag, you might want to consider booking a room for the day at the Comfort Suites. Located within walking distance to Atlantis, rooms at this hotel include complimentary entrance to all the Atlantis facilities for up to 4 guests, and the cost to book a room is often cheaper than paying for the cruise-sponsored excursion for even just two adults. Of course, you will have to weigh the risk of itinerary changes with the hotel's cancellation policies.
Take a Trip to Blue Lagoon or Balmoral Island
Located a 40 minute boat ride away from Nassau is Blue Lagoon Island, a private island resort that offers visitors an escape from the hustle and bustle. Even though it is only a short trip away, you will feel like you have been transported to your own secluded paradise.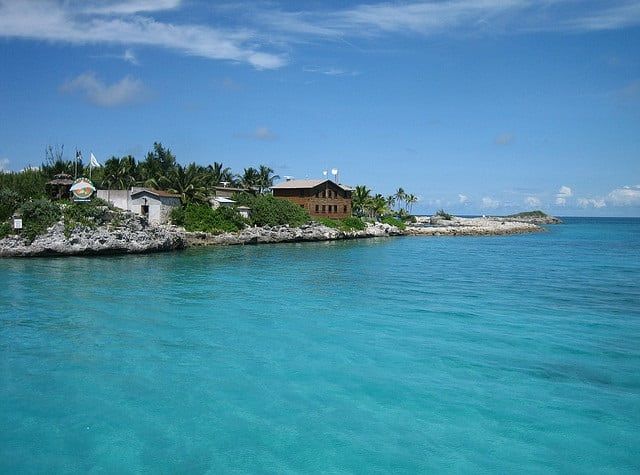 Day long beach passes include access to facilities, an inflatable waterpark, and WiFi ; additional non-motorized equipment can be rented while on the island as well. Blue Lagoon also offers a variety of different marine experiences. If you want to get up close and personal with some marine life in their natural habitat, you can book a dolphin encounter, a sea lion encounter, or even a stingray encounter. Make sure to reserve these experiences early as space is limited for these one-of-a-kind encounters.
Offering a similar experience, Balmoral Island is located an approximately 30 minute ferry ride away from Nassau. Here, you will have access to a pristine beach with lounge chairs and umbrellas, swimming pools, complimentary WiFi, and even the opportunity to upgrade your experience to a luxury cabana.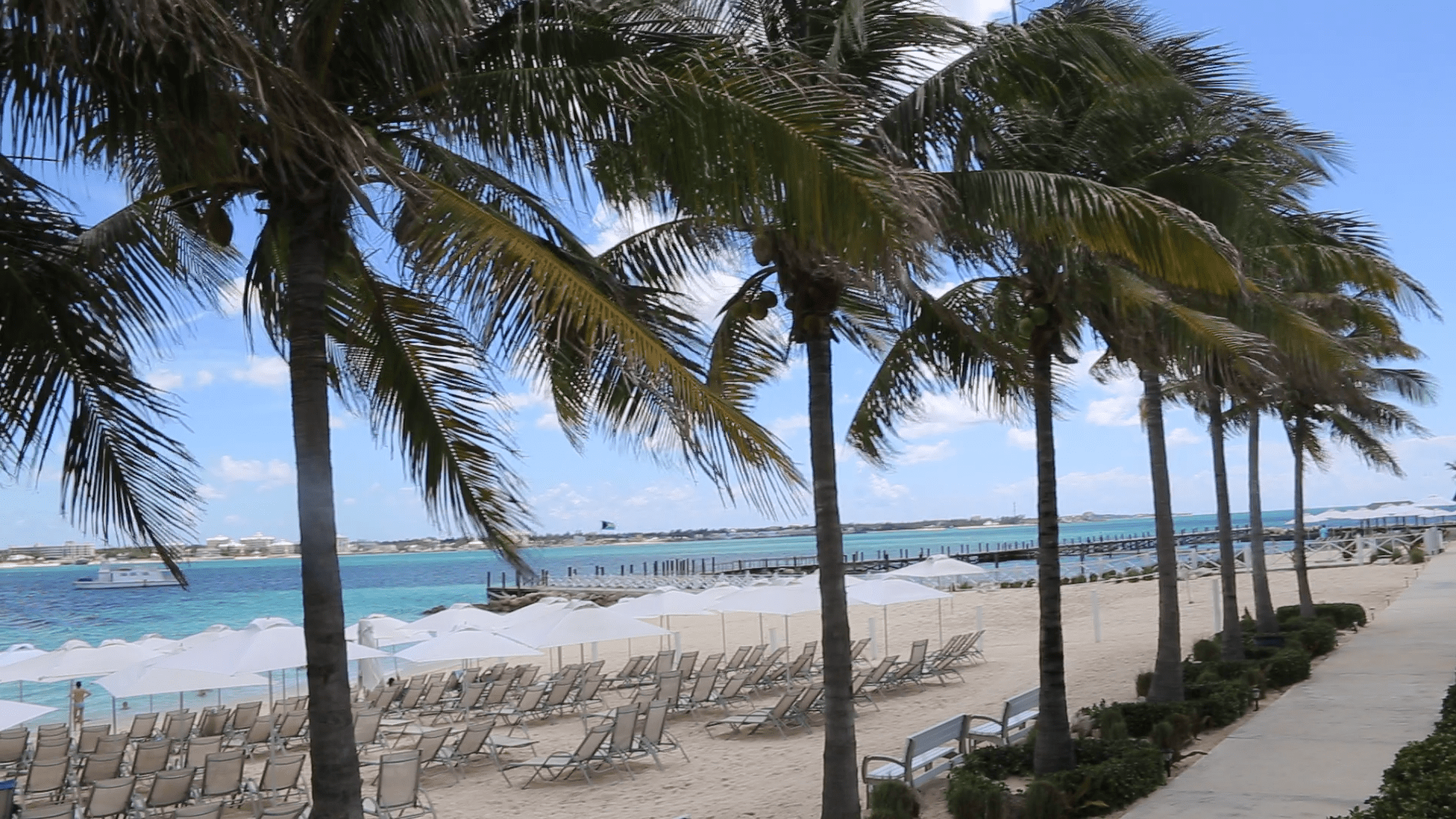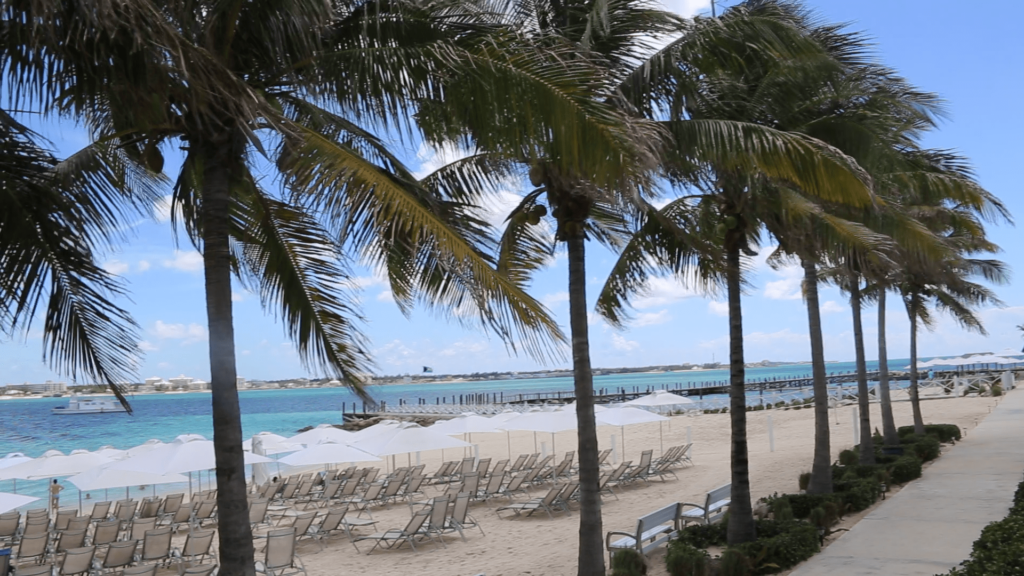 Similarly, Balmoral Island also offers non-motorized equipment rentals including snorkel gear and kayaks as well as dolphin and stingray encounters that can be booked in conjunction with admission for an additional cost. There are several bars for you to grab some frozen drinks throughout the day, the Market for some lunch, and even a Starbucks.
A trip to either one of these locations is definitely a recipe for a day of fun in the sun! Which will you choose?
Book an Island Tour
Soak up some of the British influence and history while exploring the city's more memorable highlights during an organized tour of Nassau, Bahamas. Depending on whether you book through the cruise line or arrange a private tour directly with a local tour operator or third-party provider, your island tour could include a variety of stops.

Most tours will stop at Fort Fincastle and the Queen's Staircase. Built out of coral rock, these 66 stairs were constructed using hammers and chisels by slaves during the late 18th century. Other popular forts include the largest fort, Fort Charlotte and the oldest fort, Fort Montagu.

Most arranged tours will also pass other popular public buildings such as the Parliament Building and the Government House, with a statue of Christopher Columbus adoring the entrance. Some tours do stop at Atlantis for a brief time, but you will need to purchase entrance to most attractions.

Visitors to Nassau, Bahamas can also create their own customized island tour by visiting other attractions like Graycliff Restaurant, Hotel, and Chocolate Factory or the John Watling's Distillery. Why not spice things up while on the island?
Make it a Beach Day
With many beautiful beaches, a beach break is definitely one of the best things to do in Nassau, Bahamas on a cruise.
A cruiser favorite, Junkanoo Beach, is within walking distance from the cruise ship. Here, locals and travelers alike can enjoy the water at this free beach. This beach is popular, so get there early to stake your claim. While there, be sure to take advantage of all the amenities available including food, beverages, and equipment rentals.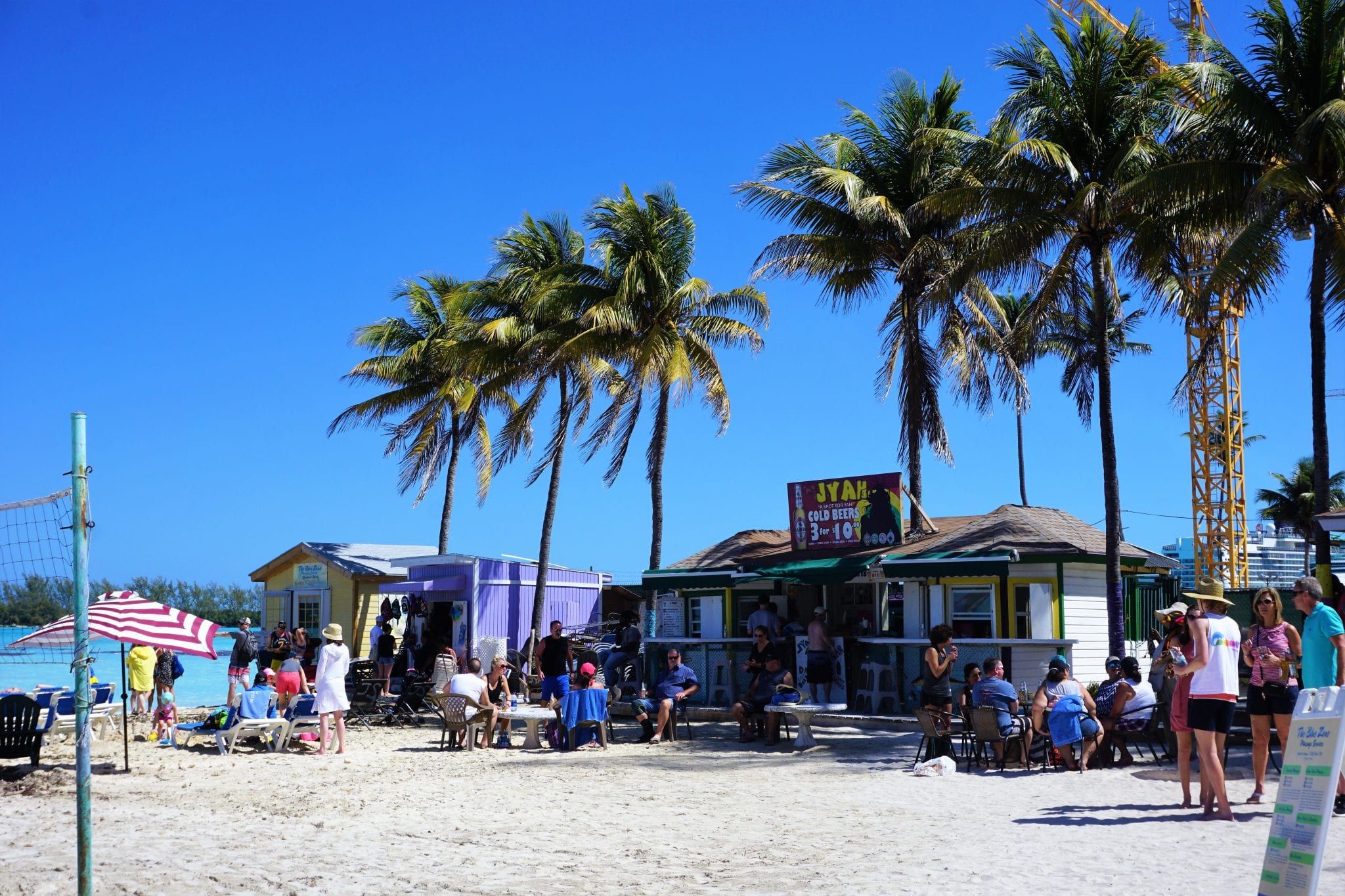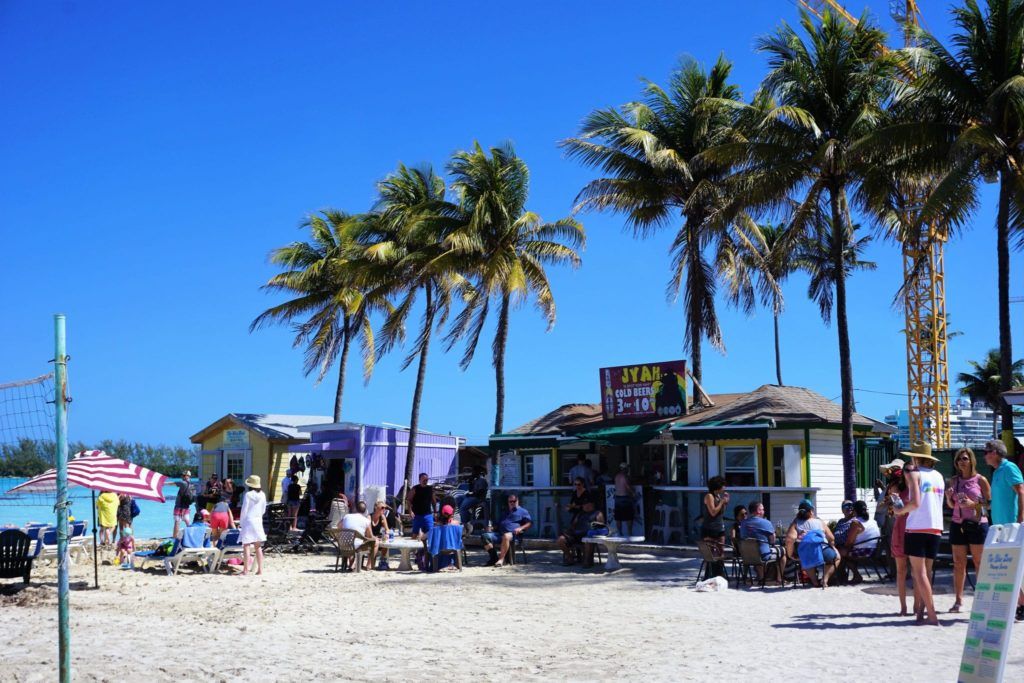 A short cab ride from the port, Cabbage Beach on Paradise Island offers another "free beach" with plenty of white sand, picture worthy vistas of palm trees, and over a mile of coastline. Again, the beach can get busy later in the day, so get there early and bring cash (and your towel) if you want to rent beach chairs and umbrellas. There are no public facilities, so if you need to use the restroom, you may need to purchase something from a local restaurant or bar.
The Melia Nassau Beach Hotel – ©Melia.com
Considered one of the best beaches in the Bahamas, Cable Beach is a stretch of about four miles of mostly private beaches. If you are okay spending a few bucks on your beach break, getting exclusive access to parts of the beach are well worth the costs. One popular resort day pass with access to Cable Beach and hotel amenities including non-motorized water sports and freshwater pools can be purchased from The Melia Nassau Beach Hotel. An all-inclusive option is also available.
Another popular, but closer, spot to score a day pass for full access to resort facilities is the British Colonial Hilton. Located just a short 10-minute walk from the cruise pier in Downtown Nassau, you will have access to a private beach, pool, lounge chairs and umbrellas, and non-motorized watersports at this resort, in addition to a $40 food and beverage credit.
Explore Ardastra Gardens and Zoo
Looking for a wild time when visiting Nassau, Bahamas? We suggest taking a short 12 minute drive from the Wharf to Ardastra Gardens, Zoo, and Conservatory. What was started in the 1950's as a garden and attempt to increase the flamingo population has grown into a full blown zoo and conservatory with over 200 animals. Hence, it is definitely one of the best things to do in Nassau, Bahamas on a cruise!

Yes, the now world famous flamingos are still here. You can watch their daily shows while visiting the conservatory and get some great photos interacting with these majestic birds. Also, don't miss the chance to feed a Rainbow Lorikeet parrot during one of the scheduled feeding times.

There are plenty of other great photo ops here too, from Australian Black Swans to Lemurs to Iguanas to the threatened species- the Bahamian BOA Constrictor. While here, don't forget to enjoy the gardens too which showcase native regional plants and flowers. Here are some of our favorite reasons to visit Ardastra Gardens.
Given the Zoo's location, you can easily visit other city highlights during your time in port. Maybe a visit to the National Art Gallery or the Fish Fry are in order?
Get Ready to See Nassau, Bahamas
Now that you know the best things to do in Nassau, Bahamas on a cruise, what are you waiting for? If you already have a cruise stopping in the Bahamas booked, now it's time to make definite plans to experience one or more of the best things to do in Nassau, Bahamas during your trip.

Don't have a cruise booked yet? Well, there is no better time than the present to find a ship and itinerary that stops at Nassau, Bahamas. You will already know exactly what to do during your time onshore!
Comments
Have you traveled to Nassau, Bahamas? What is your favorite thing to do while on the island? Drop us an anchor below to help your fellow cruisers make the most of their time in Nassau, Bahamas.