As the largest cruise ship in the world, Harmony of the Seas offers a variety of things to do, see, drink, and EAT. Sticking to your diet might be tough during a week-long Caribbean sailing on this ship. There are just so many tempting treats around every corner. While you might have to show some self-control, here are our top 10 Foods You Must Try on Harmony of the Seas.

10 Foods You Must Try on Harmony of the Seas
The Royal Kummelweck Sandwich (Park Café)
This is definitely a sandwich that will make you go back for seconds (and thirds). Prepared most days at the Park Café, this freshly carved roast beef sandwich, sliced right in front of you, is topped with au jus and your choice of spicy or mild mustard. Layered on top of a freshly baked onion roll, these sandwiches are worth the wait. And, there will be a line, but it moves very quickly.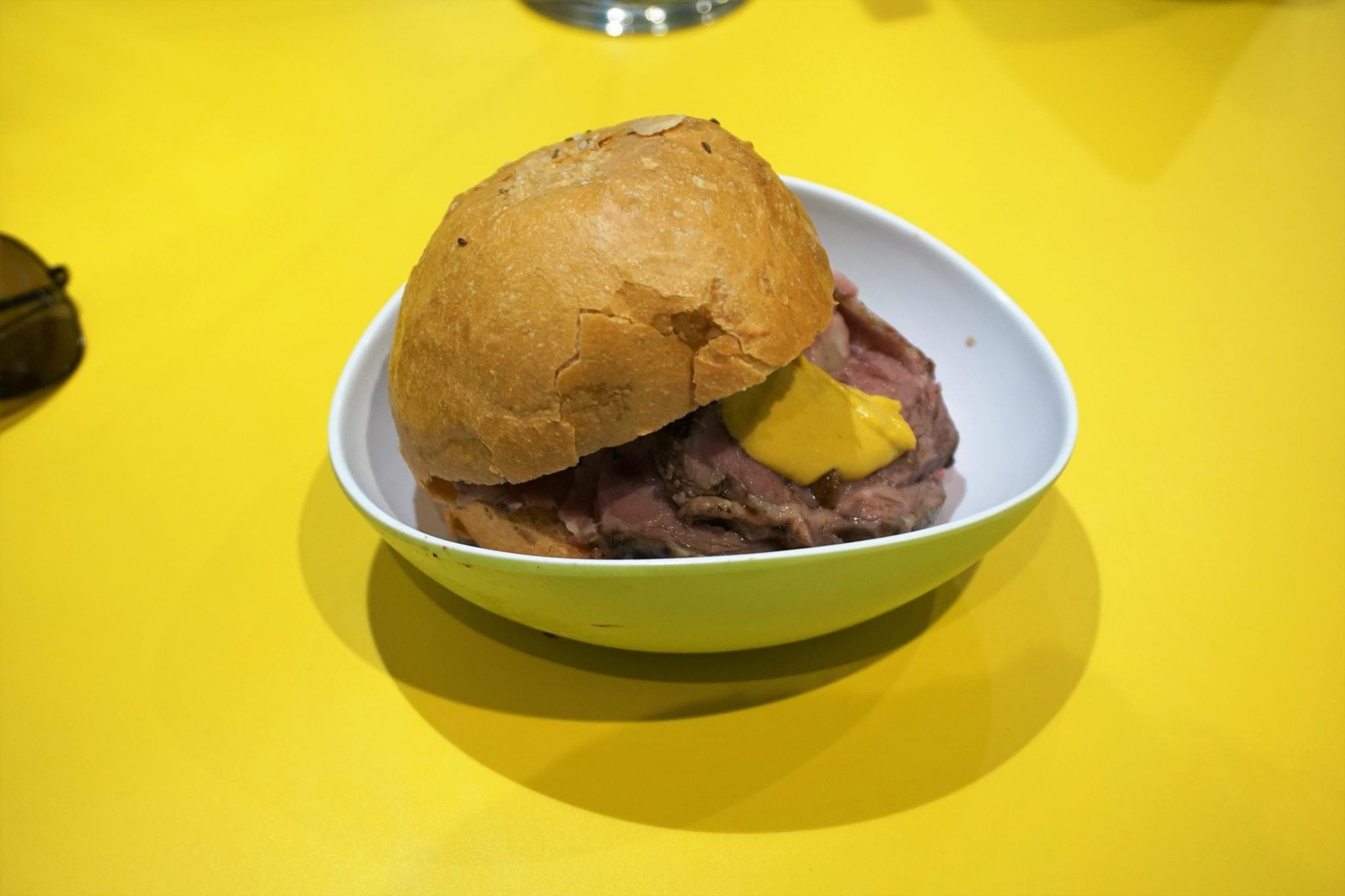 Frozen Yogurt (Deck 15)
Frozen Yogurt is sort of healthy, right? This soft serve station is open during the daytime and serves up traditional offerings of chocolate, vanilla, strawberry, and of course twist. With stations on both the starboard and port side, you are never too far away from this refreshing treat. A tasty cone is the perfect treat while lounging poolside.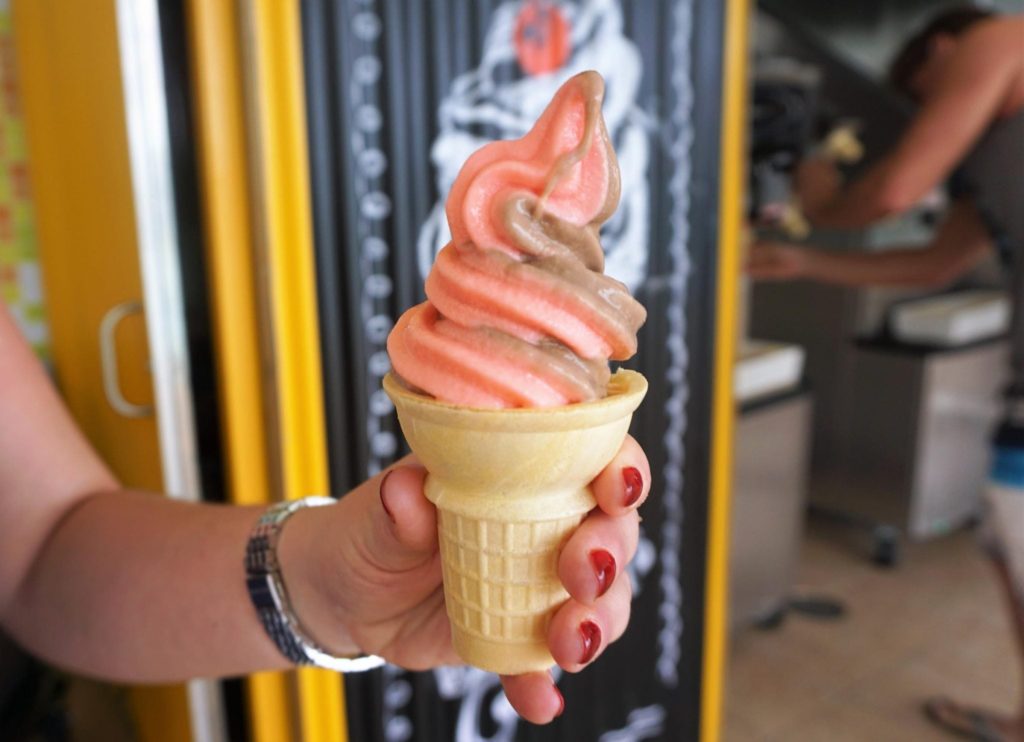 Hot Dogs (Boardwalk Dog House)
While the kids are rounding the carousel or tackling the Luckey Climber, sneak over to the Boardwalk Doghouse for a midday snack. While everyone loves a classic Coney Island hot dog, complete with sauerkraut and onions, you shouldn't neglect the other options. From the tangy German to the flavorful Big Apple sausage, why not try them all? This complimentary casual offering is perfect to eat on the go.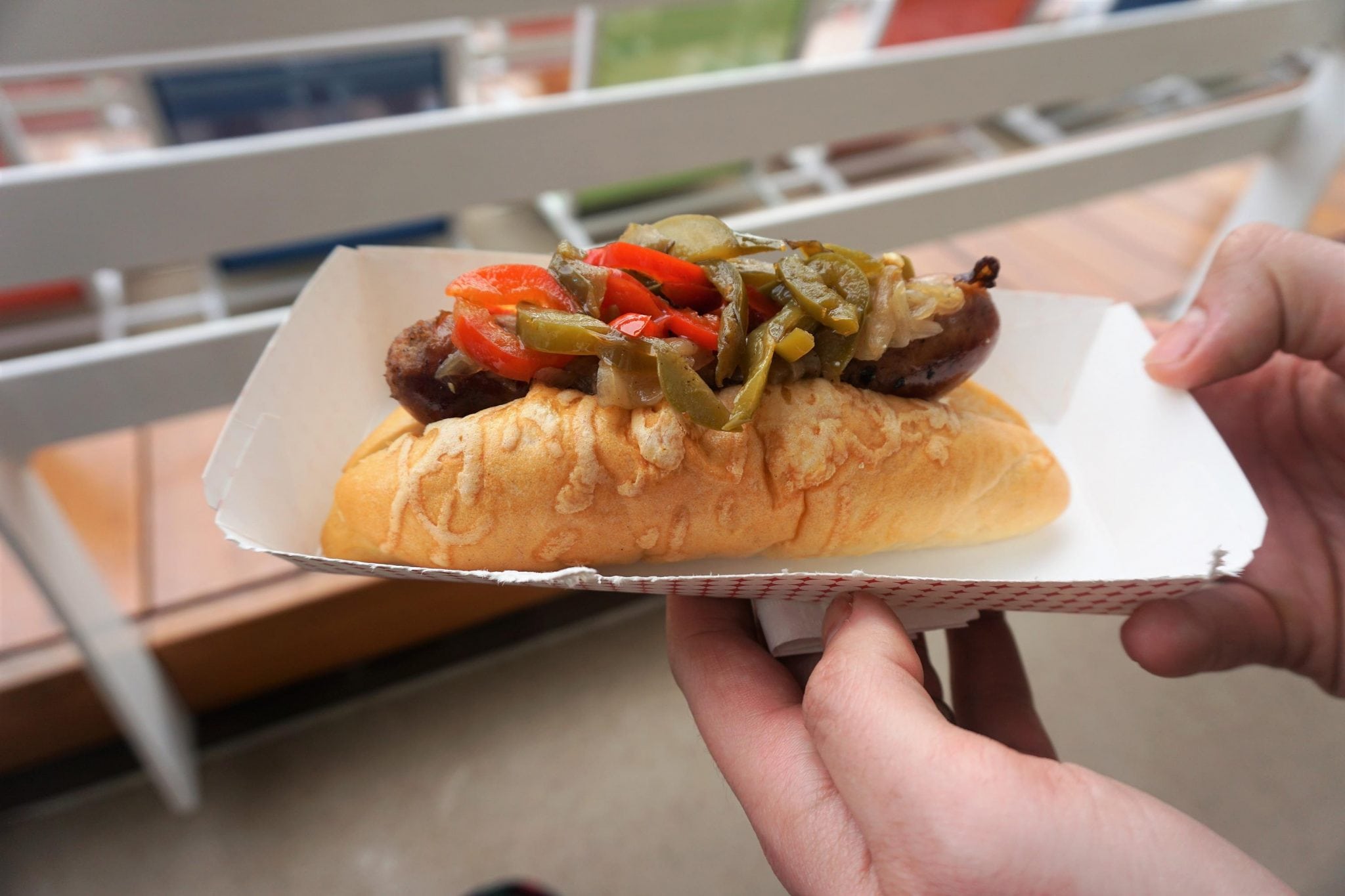 House Made Chips and Guacamole (Sabor)
What could be better than freshly made salsa and homemade tortilla chips? How about topping these favorites with handcrafted guacamole that is made to order? At Sabor restaurant, you can have your guacamole prepared just the way you like it. Pair this snack with a handcrafted drink, like the Jalapeno-Cucumber Margarita, and your happy hour just got a whole lot happier (surcharge of $7 for guacamole if purchased from the bar, otherwise $19 cover charge).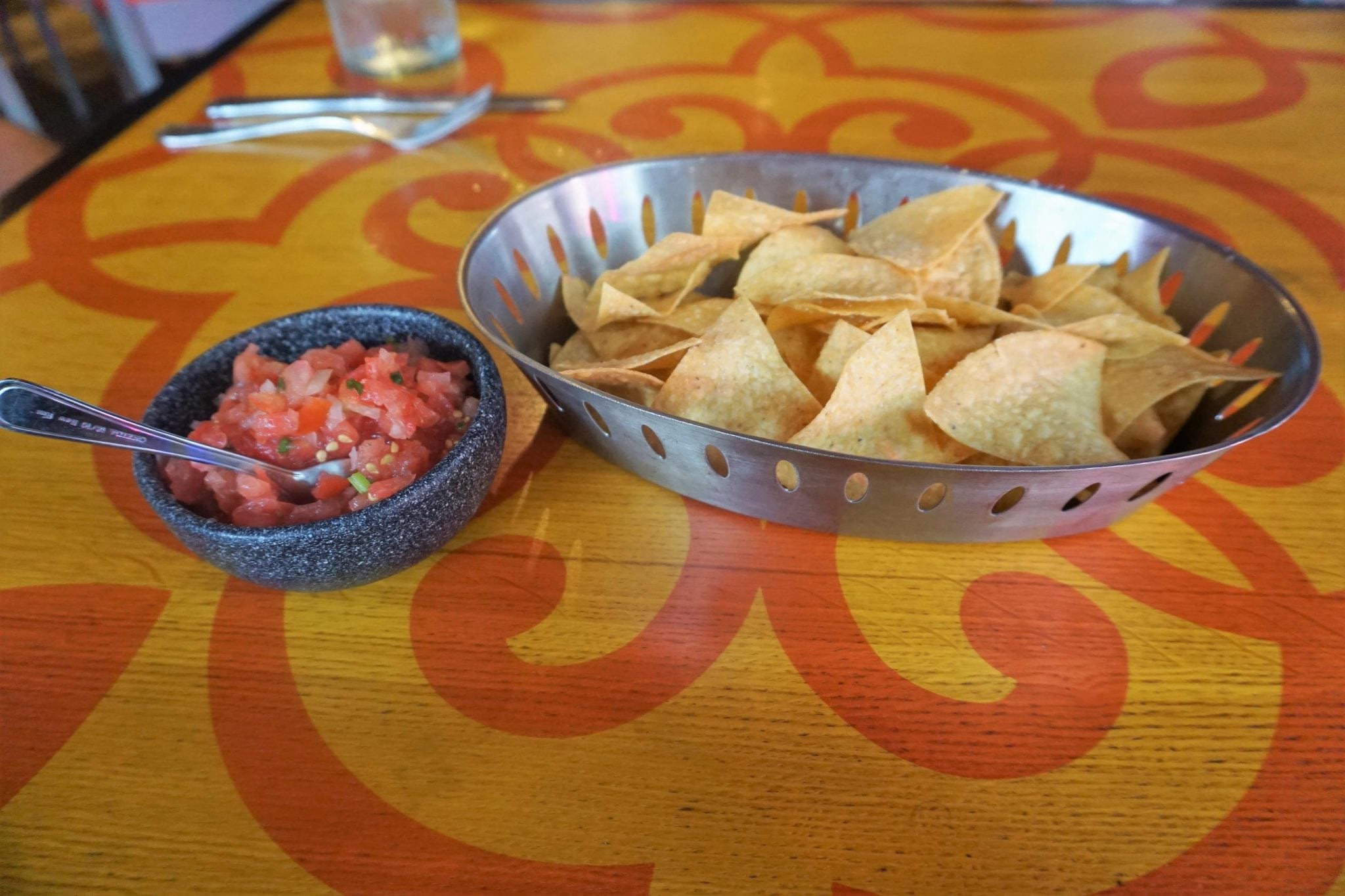 Rack of Lamb (Main Dining Room)
Whether you decide to do traditional dining or My Time Dining, make it a point to sample one of the best dishes served in the main dining room, the Rack of Lamb. Tender and succulent, it is among one of the top entrees on the rotational dinner menu. While the main dining room offers plenty of other great selections, the rack of lamb is perfectly presented and a personal favorite.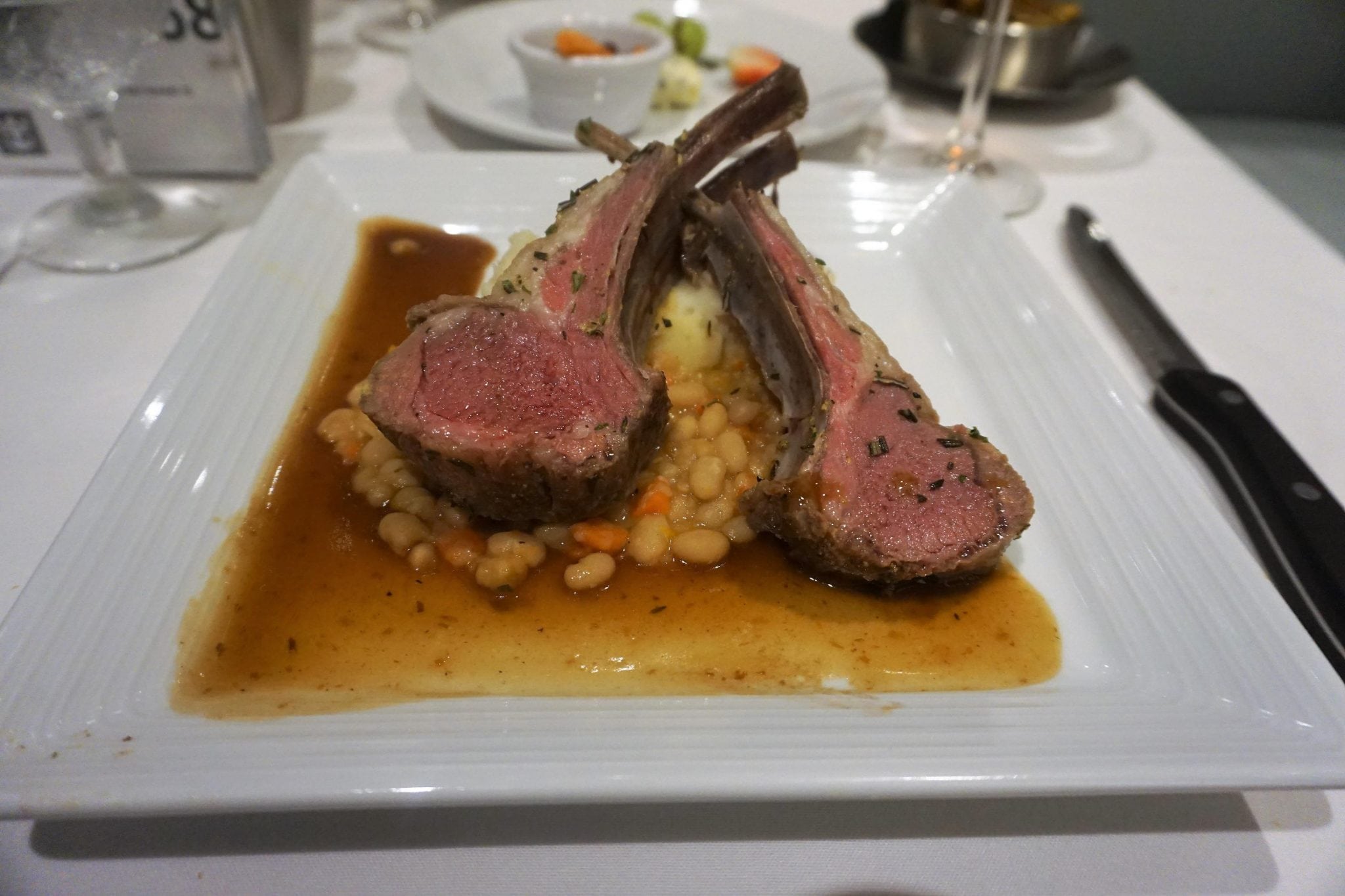 Buffalo Chicken Eggs (Wonderland)
You have seen the pictures, now taste the dish that put this experimental restaurant on the map. The Buffalo Chicken Eggs are a smoky and smooth small plate that is a must-try at Wonderland. Along with these delectable bites, you can choose from a wide array of other options on this unique tasting menu like the Crispy Crab Cones, Liquid Lobster, and Wonton Soup. An equally impressive signature cocktail menu is also worth exploring (specialty dining price per person for dinner is $49, reservations suggested).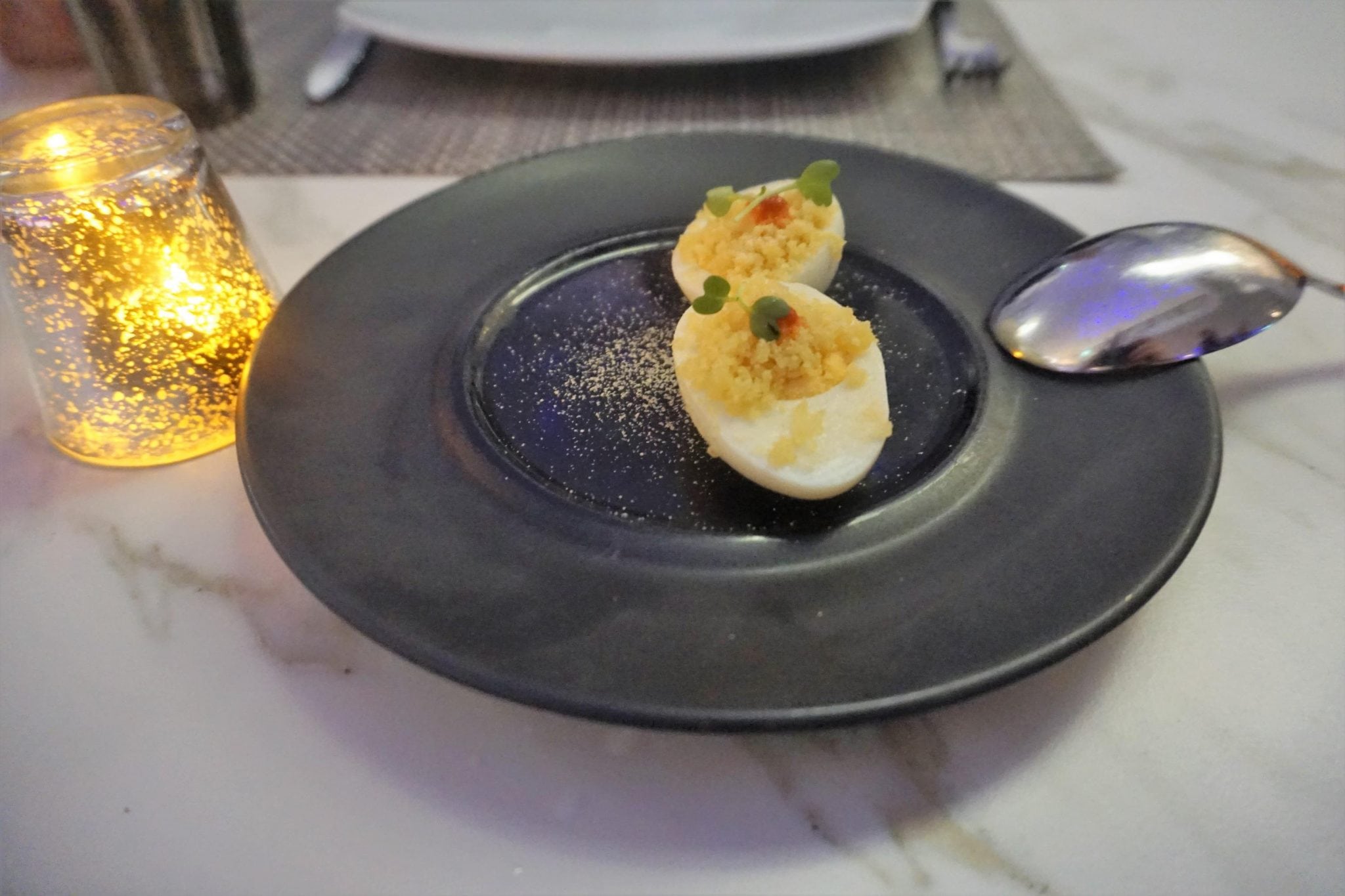 The Plank (Jamie's Italian)
Not to be confused with the exercise, this meat and cheese board at Jamie's is a massive appetizer that is plenty to share. Served with a succulent array of Italian cold cuts, olives, and cheese, this dish is truly one of a kind. Served with pickles and flat bread on the side, and presented on a sturdy wooden plank, this appetizer is as impressive to see as it is to eat (specialty dining price per person for dinner is $35, reservations suggested).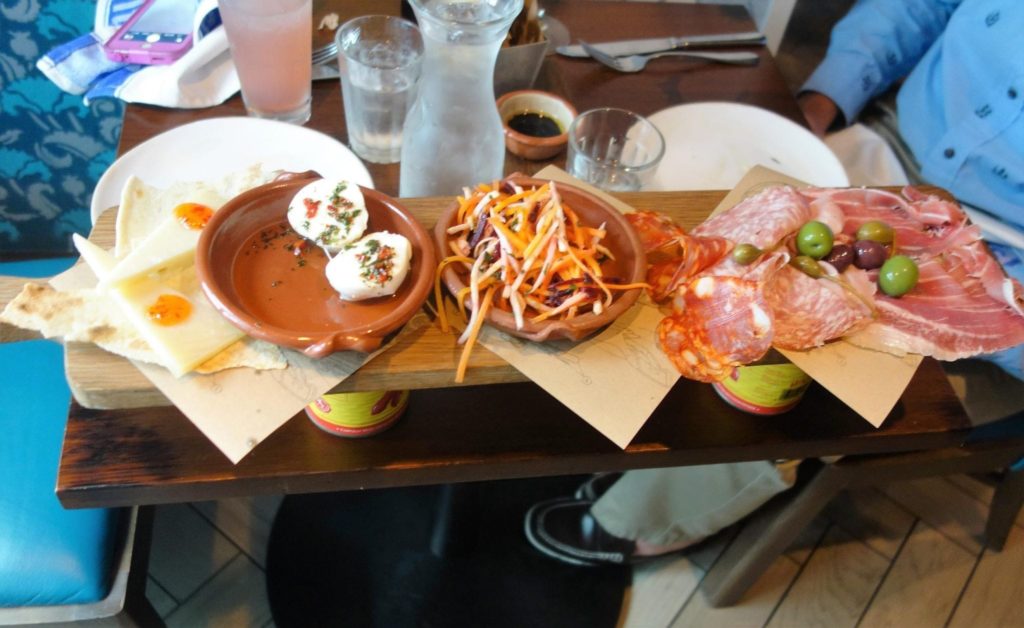 Made to Order Omelets (Main Dining Room, Mini Bites, Johnny Rockets)
Unlike other ships, you will not find an omelet station in the Windjammer at breakfast, though several alternative options serve up custom omelets. At Johnny Rockets, you can score one with hash brown potatoes free of charge. For something a bit quicker, you can head to Mini Bites on Deck 15. Here, a small selection of buffet items are available, along with an omelet station. Or, you could enjoy a sit down breakfast in the MDR on Deck 3 featuring omelets, pancakes, French toast, and more.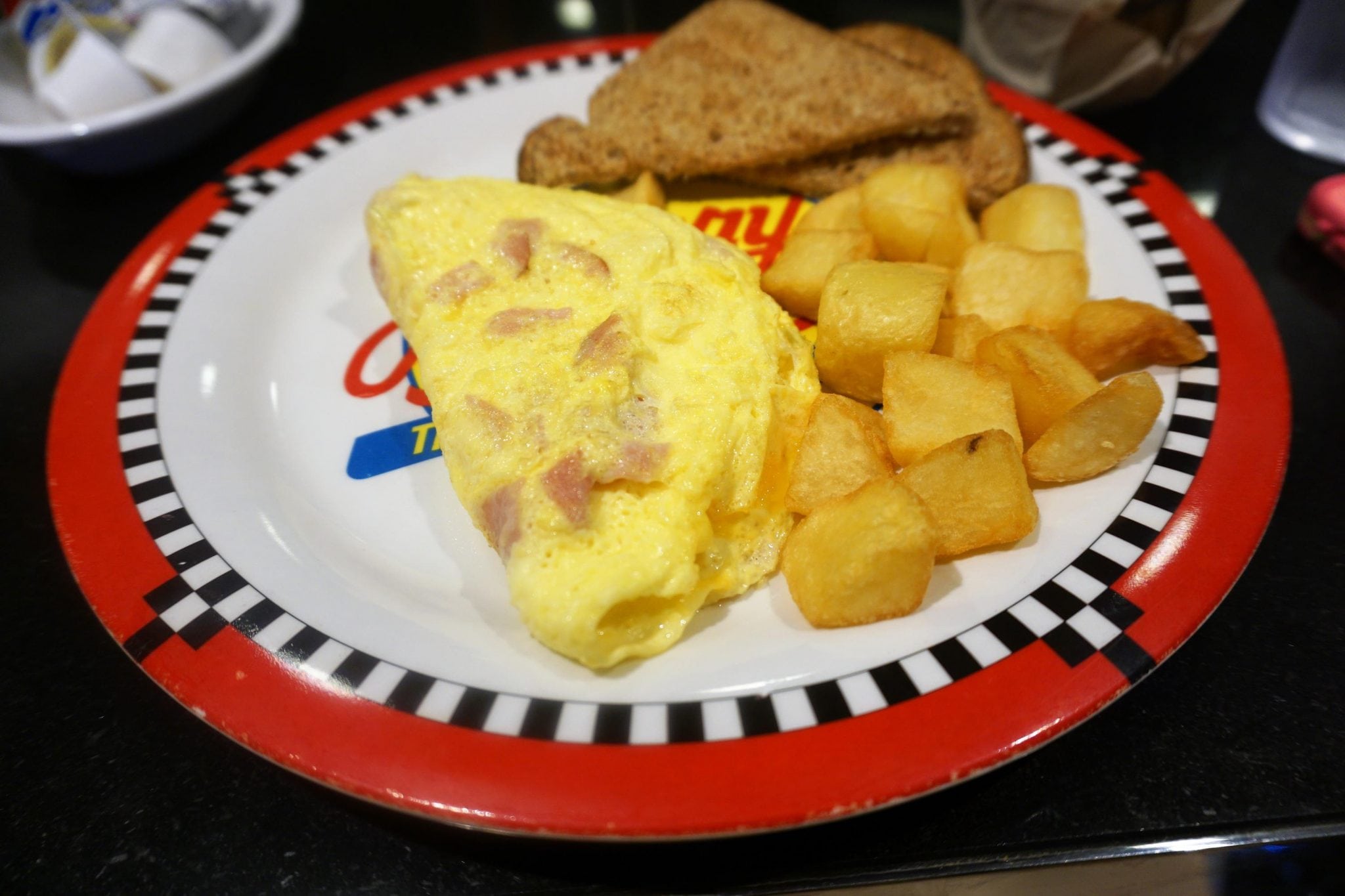 Lobster Tails (Main Dining Room)
On the second formal night of your sailing, you should make it a point to get dressed up and head to the main dining room for the Fisherman's Plate. A boiled Caribbean lobster is the centerpiece of this simple, classic dish. Don't be ashamed to order two (or three, or four). Go for a seafood feast and start with a round of the chilled shrimp with tangy cocktail sauce.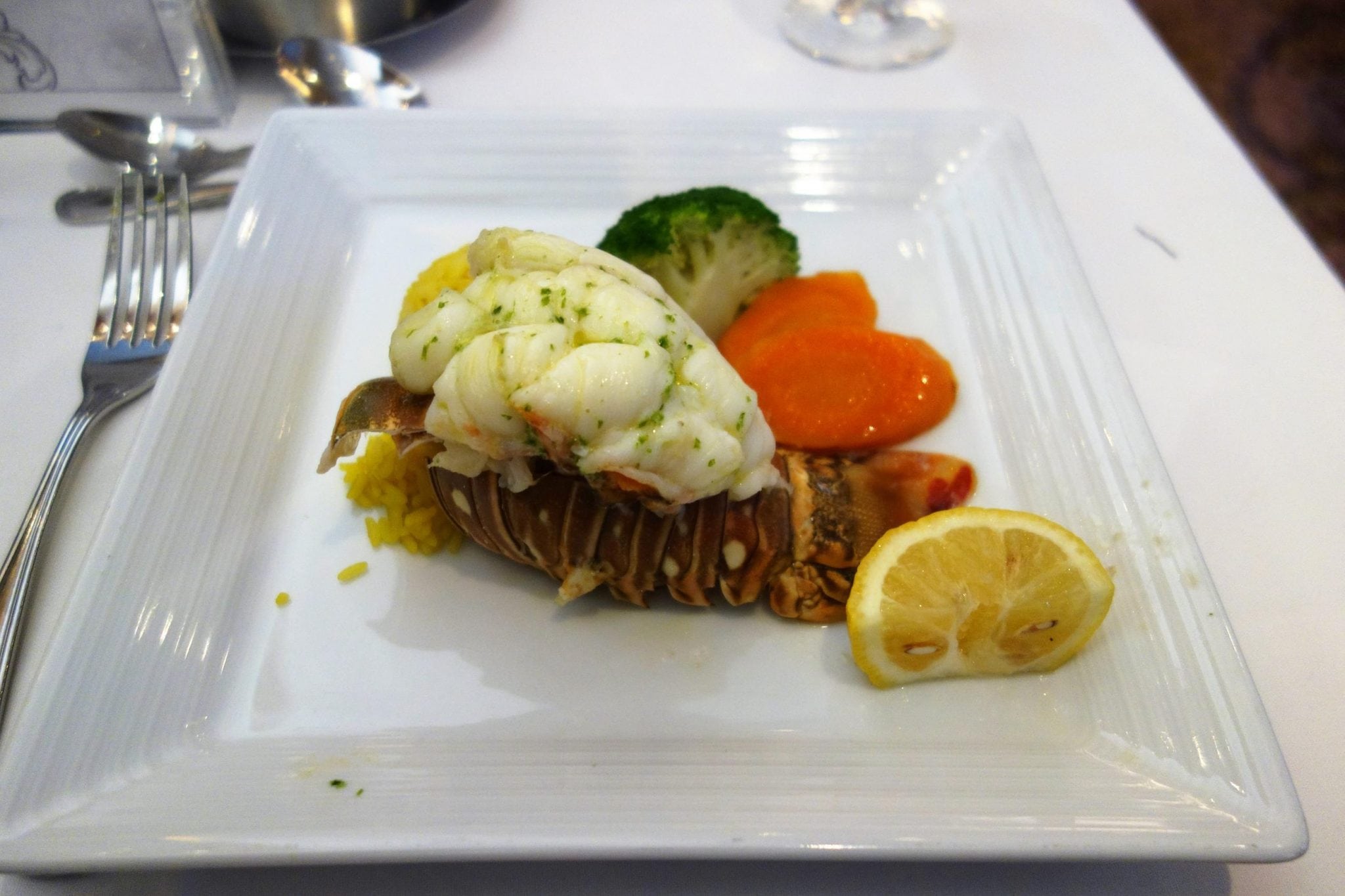 The Love Connection (Most Bars)
How do you make a frozen cocktail even better? Blend it with another frozen cocktail! The signature drink of the cruise line's adult game show, the Love and Marriage show, is a fruity combination of strawberry daiquiri, pina colada, and mango. Combined with equal amounts of light and dark rum, these adult frozen drinks are the ultimate thirst quencher day or night.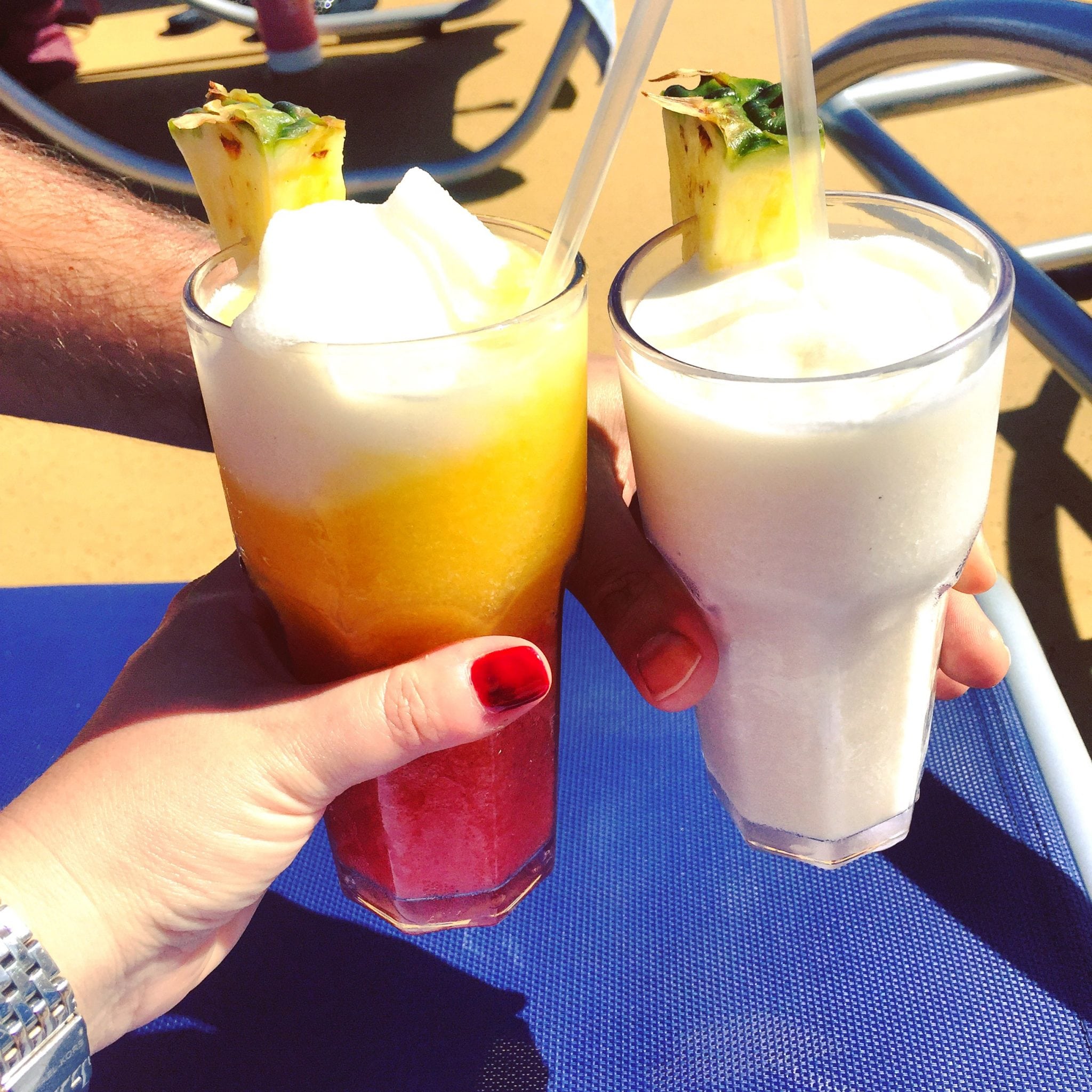 Hungry Yet?
Now that is one tall order, but if you are diligent, you will find a way to squeeze in all of these tasty items during your cruise on Harmony of the Seas. Though, you may not be able to squeeze into your jeans by the end of the cruise! Lucky for you, there are plenty of ways to keep your weight in check- start by taking the stairs. After all, on the world's largest cruise ship, you can burn some calories by just walking from one restaurant to the next.
Comments
Have you sailed on Harmony of the Seas? What was your favorite dish onboard this mega-ship? Drop us an anchor below to tell us your favorite cruise foods.