It slowly creeps up on you without knowing. Once you realize you are afflicted, it is already too late. You are a cruise addict. It started off with a cruise or two a year. Then, before you know it, your entire life revolves around your upcoming cruise vacations. Are you addicted to cruising on Royal Caribbean International? We have a simple test. If you answer yes to more than half of these "symptoms", we are happy to inform you that you are officially addicted to Royal Caribbean!
Top 10 Signs You Are Addicted to Royal Caribbean
You Know the Exact Number of Days Until Your Next Royal Caribbean Cruise
Whether it is 365 days away or just 10 days to go, you have that cruise countdown going. The exact number of days until your next Royal Caribbean cruise is on your work calendar and all of your social media accounts. Yes, your coworkers probably even joke around by asking "When is your next cruise?". For you, cruising is serious business. That is why you know exactly how many days, hours, and minutes you have left until you embark on your next cruise vacation.
You Whip Up Your Own Labadoozies
Some cruisers can't wait until their next trip to Royal Caribbean's private island of Labadee, Haiti. In between sailings to this resort, you might even break out the blender to create the island's signature drink, the Labadoozie. Yes, it might taste a little bit sweeter when you have someone else make it for you, but sometimes you just can't wait that long. Even though you might not be lounging on the beach, you might just need that frozen fix of dark rum, fruit juices, and coconut to quench your thirst.
When You Are Addicted to Royal Caribbean, You Can't Get Enough Labadoozies
You Have a Model (or Ornament) From All Your Previous Cruises
The most addicted Royal Caribbean cruisers collect mini replicas of Royal Caribbean ships and display them throughout their homes. We proudly display ornaments of all of the ships that we have sailed on over the years on our vacation Christmas tree. We can point out each ship, tell you when we sailed on her last, and where we visited during the cruise. This takes us to the next symptom.
You Know All the Royal Caribbean Ship Names and Classes
You are always ready to dispense some of your Royal Caribbean knowledge. Perhaps you are telling newbies about the differences between the Voyager-class and the Freedom-class ships, or you can relive the major announcements about Project Genesis. When it comes to deck plans, restaurants, and entertainment on the different ships, you are a walking encyclopedia. You scour the internet to learn as much as you can about the newly announced ships, and it is your mission to sail on all of them.
Courtesy of Royal Caribbean International
The Words Diamond and Pinnacle Have Special Meaning to You
Diamonds are not just a girl's best friend. For Royal Caribbean cruise addicts, the word Diamond has special meaning. Cruisers who can't get enough of Royal Caribbean know all too well the levels of the Crown and Anchor Society and count down the points until they hit the next major milestone, like the coveted 700 point threshold. You dream of the day when you will be the most sailed cruiser on a ship and are secretly envious of "Super Mario".
You Expect All Your Meals and Drinks to Be Included Wherever You Go
While at sea, you don't have to worry about the bill. Your waiter in the main dining room is happy to serve you two entrees after you have already doubled up on appetizers. Going for that extra round of drinks after the show is no problem as you have the Deluxe Beverage Package. Back on land, things are a bit different. Restaurants that don't float have these things called prices on the menus. If you don't monitor them, you might be in for a shock once that bill arrives.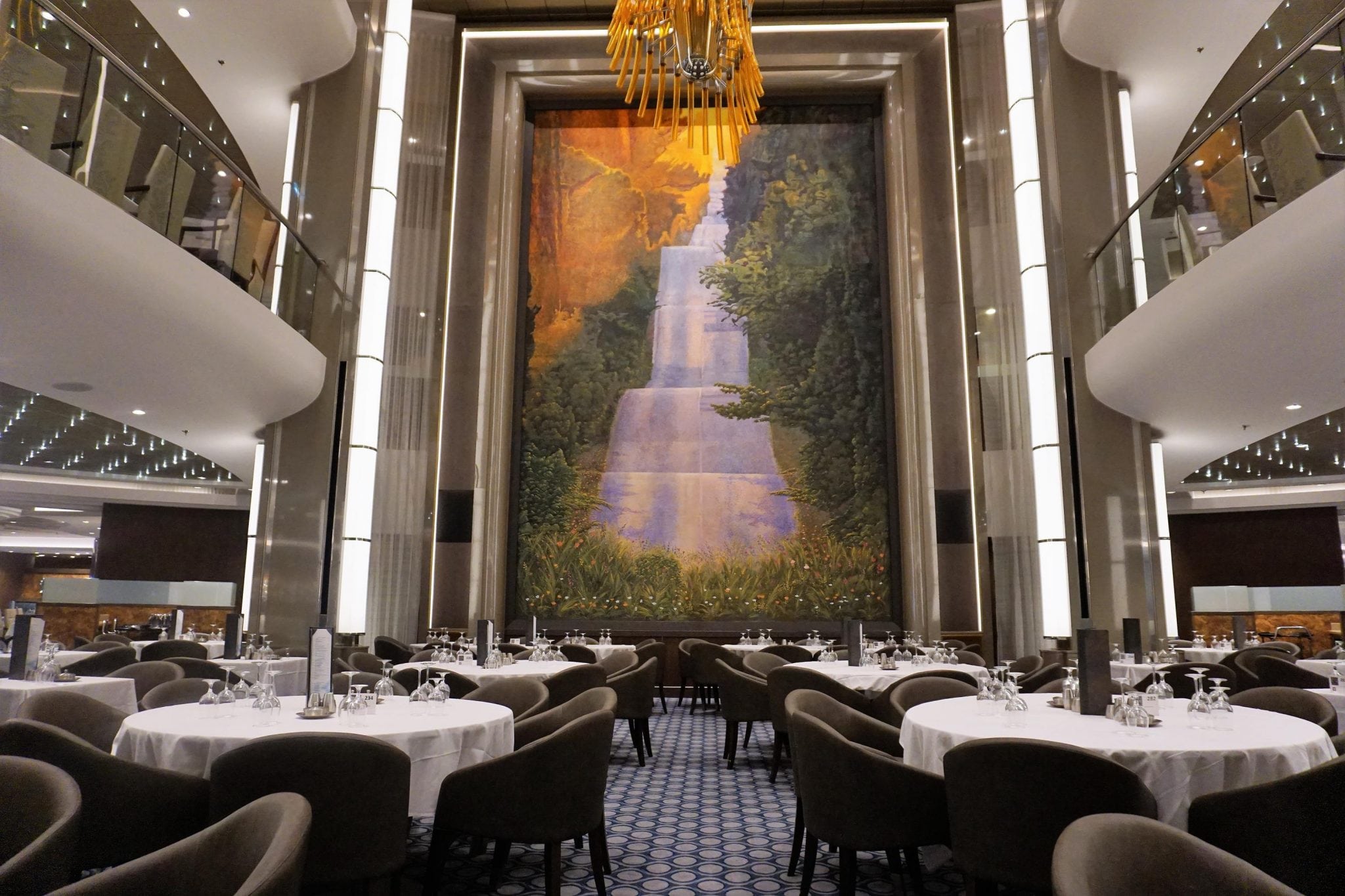 You Have Multiple Royal Caribbean Cruises Already Booked
When you started cruising, you took advantage of the extra onboard credit to book next year's vacation while at sea. That way, you would have something to look forward to after coming home. Then, you started putting additional deposits down during RCI's promotions. Once you got the Royal Caribbean credit card, you started to earn free cruises. Now, you must ensure you get on the line's newest ship during its inaugural sailings. When you log into your online account, you have a handful (or more) of cruises scheduled out for the next couple of years. How did it spiral out of control so quickly?
You Know Washing Your Hands Is the Right Thing to Do
It's easier when you only have two. Yes, that catchy tune from the 'Wash Your Hands" song is stuck in your head. Royal Caribbean cruise addicts have heard it so many times that they can easily recite the song sans music. Not that it is a chart topper, but the omnipresent song has become ingrained in your memory. Now, you jokingly hum it or sing it, even when on land. So, spread the word and not the germs!
Each Night You Expect a Towel Animal and a Cruise Compass on Your Bed
Royal Caribbean cruise addicts expect to find a freshly made bed with a friendly towel animal ready to greet them at the end of the day. Even though you can use the Royal IQ app, avid Royal Caribbean fans also can't wait to sift through the paper copy of the Cruise Compass delivered each evening. With a highlighter in hand, they are ready to figure out the next day's itinerary to ensure they won't miss any onboard activities. True addicts probably even have them organized in piles back home…like we do!
If Only Your Bed Was Like This Every Night
Royal Caribbean Takes Up Your Social Media Feed
You get your daily news and update fix from our pal Matt at the Royal Caribbean Blog. You stalk Nick Weir's Twitter account to see if there have been any updates about the latest entertainment on Royal Caribbean ships. When on Facebook, you are in one of the countless groups with other liked-minded travelers. There are familiar names and faces sharing tips, stories, and discussing everything about Royal Caribbean. Yes, you might be addicted to Royal Caribbean if your social media accounts are overrun with RCI updates, photos, and stories.
Comments
Are you addicted to cruising with Royal Caribbean? How did you become a cruise addict? Drop us an anchor below to share your cruise addiction with like-minded travelers.