Building our dream Celebrity Cruises' Caribbean itinerary is like letting a kid go wild in a candy store. The Caribbean offers so many great ports of call that putting together just one cruise that goes to all our favorite locations would exhaust our vacation days! While we love to visit many of the islands in the Western and Southern Caribbean as well, there is something about the adventures and natural beauty that draws us to the Eastern Caribbean.
Disclaimer: This post regarding Celebrity Cruises is part of a company-sponsored promotion for a chance to be featured on the Celebrity Cruises' Blog. All of the opinions in this post are 100% our own (and so are the pictures!)
The ultimate cruise schedule in this region would have to include stops in Puerto Rico, St. Kitts, St. Maarten, and Tortola, BVI. Each island offers travelers one of a kind landmarks that provide plenty of picturesque landscapes and thrills for other like-minded adventure seekers.
Our Ideal Celebrity Cruises' Caribbean Itinerary
After a fun-filled sea day cruising the azure waters, the ship would arrive in San Juan, Puerto Rico. Just behind the touristy hotels and bars lies the cobblestone streets of Old San Juan and the waterfront Malecon ideal for an afternoon stroll. While reconnecting with the colorful colonial architecture and culture, we always find time to stop at Barrachina, the birthplace of the Pina Colada. After all, what cruise would be complete without some frozen drinks?

While the historic city is great for exploration, we really came to get lost, metaphorically of course, in the only rainforest that is part of the US Forest system, El Yunque. While the national park has seen damage since Hurricanes Maria and Irma, some trails are open and ready to be discovered. Within an hour or so ride from the cruise port, we are transported to this serene escape that is home to a variety of flora and fauna as well as some tucked away waterfalls and astonishing views.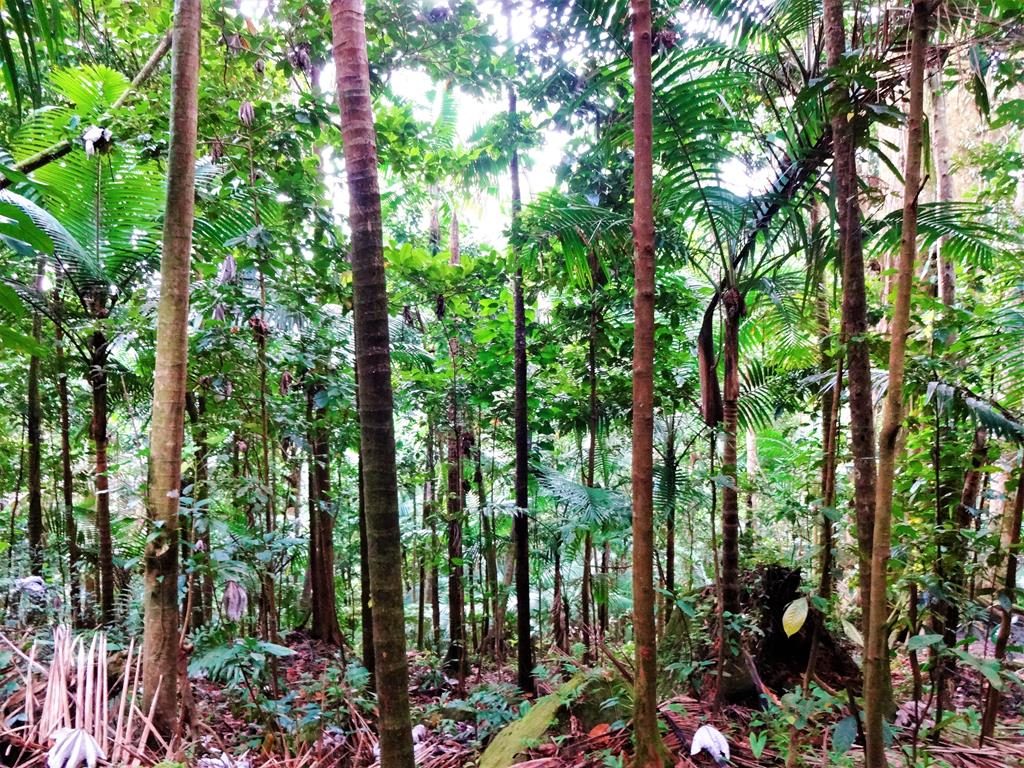 Since there is so much to discover, an overnight stay in this port of call would certainly be on the schedule. This would allow us to take in one of the island's most amazing natural sites- the bio-luminescent bays. One of the brightest waterways, Laguna Grande in Fajardo, offers nighttime glass-bottom kayaking tours that will certainly brighten up the evening.
Pushing ourselves to new limits is always part of the journey. Hiking a rainforest or kayaking a bio-luminescent bay seems like a piece of cake when compared to the next challenge in store at Basseterre, St. Kitts. This port offers some rich history and fantastic beaches, especially if you take the short ferry ride over to Nevis. However, the topography of the island affords various walks and hikes that are great options for exploring this hidden gem of an island.
The excursion at hand today is hiking Mount Liamuiga, the highest peak in the Leeward Islands. Admittedly, this is not for the faint of heart and some training might be in order…not training at the Oceanview Café either. The vistas from the peak of this volcano might be some of the most Instagramable shots of the trip.
Such a workout would leave any traveler a little tired. So, we are thankful for a sea day (or two) to allow us to enjoy the pool and the Lawn Club to rest up for our next adventure.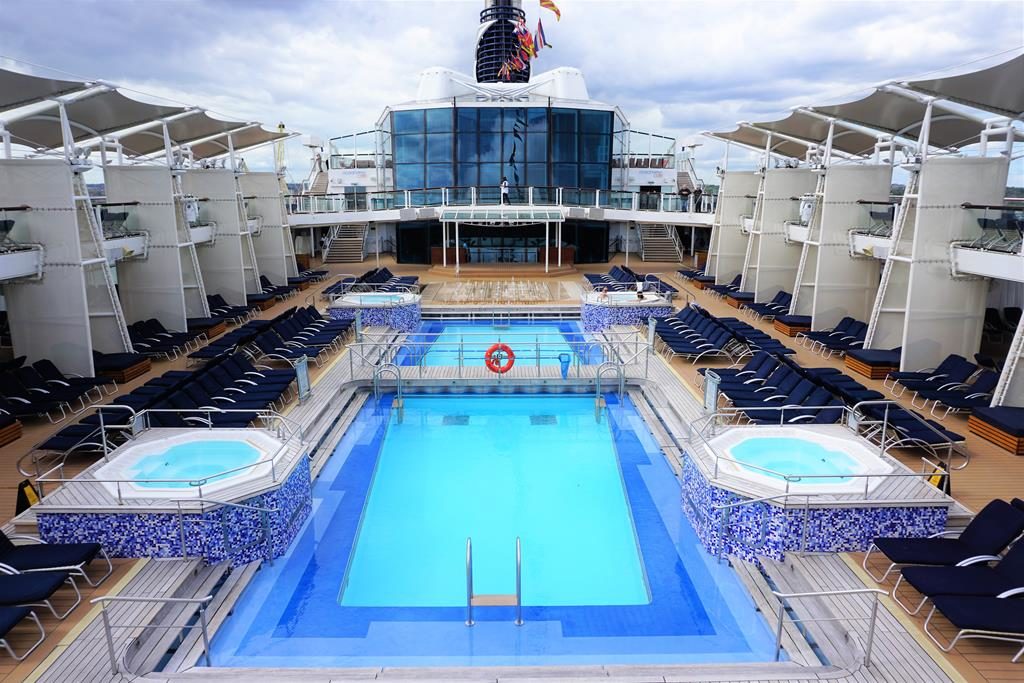 At our next stop in Phillipsburg, St. Maarten, there are more amazing natural thrills that await us. This time, we will let technology do most of the work. At the newly opened Rainforest Adventures at Rockland Estates, nature lovers and adrenaline junkies unite for some record-breaking feats.
This eco-adventure park offers a package that includes all three of the park's adventures. Taking the chairlift up to nearly 3,000 feet offers stunning 360-degree views of neighboring islands St. Barts, Anguilla, and plenty more. While these are nice, we feel the need for speed, and we plan on revving up the MPH on the world's steepest zip line, the Flying Dutchman. This world record holder zooms down a 2,800 ft. long zip line descending 1,050 feet in the process. Now that is quite the angle!
The high-speed fun doesn't stop there. A visit to St. Maarten is not complete without a trip to the Sunset Beach Bar adjacent to the Princess Juliana airport. While the last hurricane season has dramatically changed the shoreline, the bar is back, bigger and better than before with an extended boardwalk and a pool.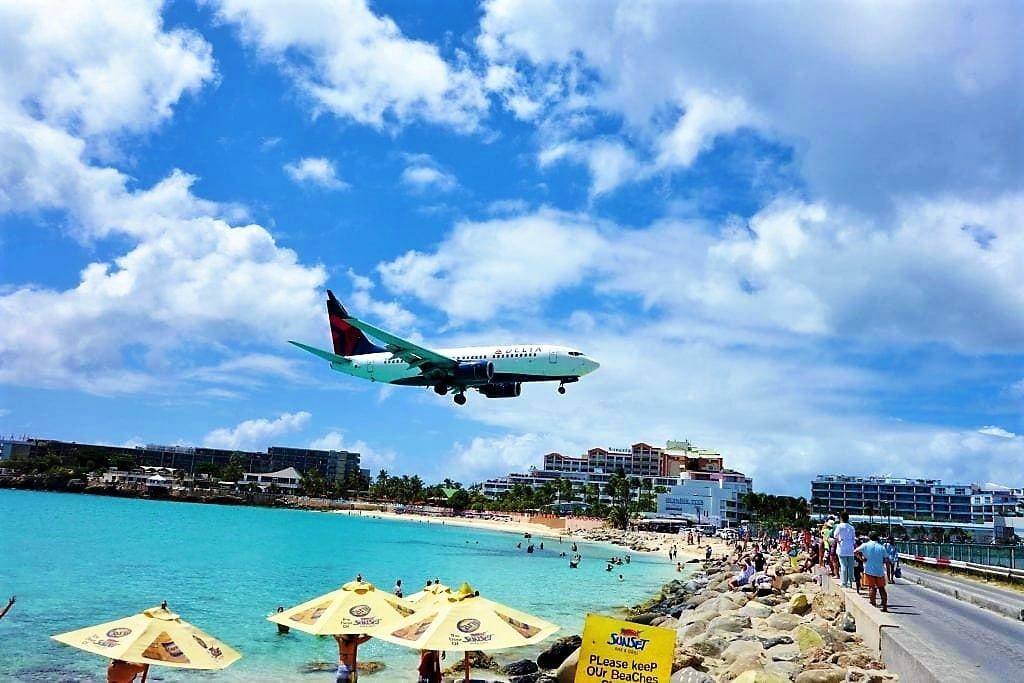 While the food and drinks are always welcomed, the main attraction here are the planes. For years, cruisers have been visiting this bar to get one of a kind views of these aircrafts as they make their final descent into the island's international airport. The experience is difficult to explain, so why not find out for yourself?
No Caribbean vacation would be complete without a beach break, but this ideal cruise itinerary doesn't call for just any ordinary trip to the Caribbean sands. That is why a stop in Tortola is mandatory. The Baths at Virgin Gorda are a short ferry ride away from Tortola, BVI. Here, a series of natural baths, rock formations, and beaches unfold waiting for us to explore.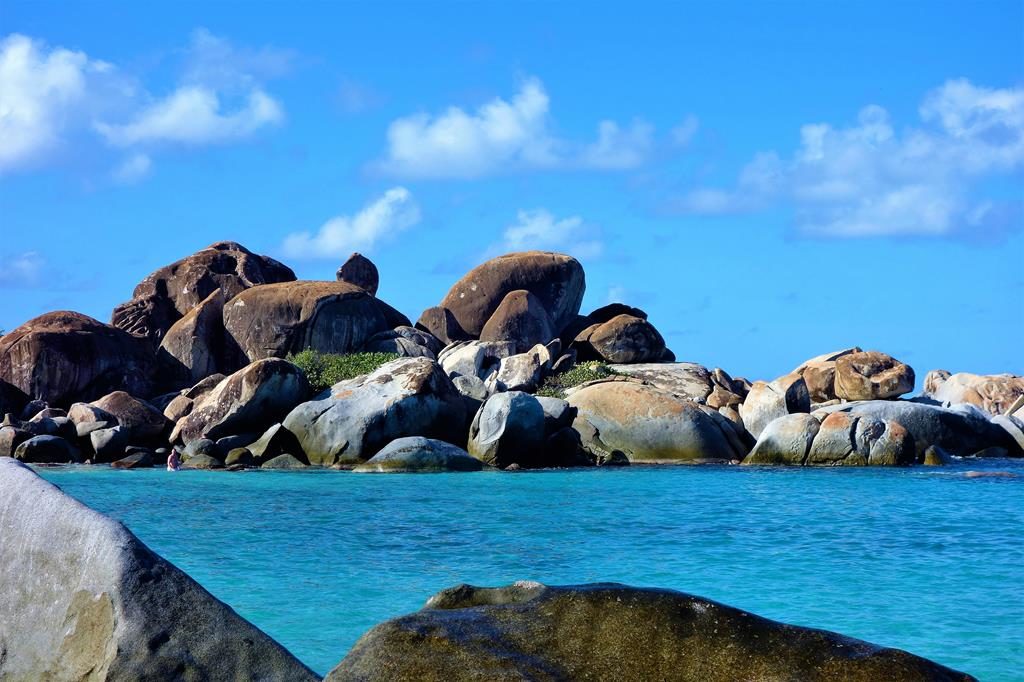 A trek through the Devil's Bay Trail reveals one of the greatest natural wonders of the Caribbean. Phew, all the maneuvering through those large boulders was definitely worth it! Now, it is time to take a dip and soak up some sun for a few hours.
Back onboard the ship, we would love another sea day or two to round out this unforgettable Eastern Caribbean cruise. But, hey, that is just our dream itinerary. What is yours?
Comments
Which ports of call would you pick for your dream Celebrity Cruises' Caribbean cruise? Drop us an anchor below with your choices and why these islands would comprise your ideal cruise itinerary.