Norwegian Cruise Line is known for its "Freestyle Dining" that offers several complimentary and for-fee restaurants onboard each ship.  While it can get expensive paying a la carte at the line's "specialty restaurants", Norwegian Cruise Line does offer Specialty Dining Packages. We have just returned from our latest cruise using one of these plans and are here to provide you with a complete guide to the Norwegian Bliss Specialty Dining Package.
Overview of the Norwegian Bliss Specialty Dining Package
The Norwegian Specialty Dining package entitles users to dine at many of the for-fee restaurants on Norwegian Cruise Line ships for one set price. Given that each ship has an array of different restaurants, deciding on whether you should get the package might be ship dependent.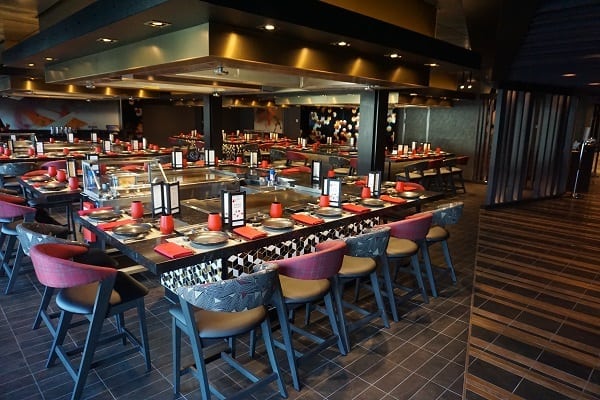 You can purchase the dining package as early as 120 days prior to boarding using your My NCL account. Or, you can book onboard during the first two days of the cruise. Below are the advertised rates for the dining plan as of October 2018.

All prices are subject to a 20% service charge. If you choose to wait to buy the plan once on the ship, you can purchase it at Guest Services, at any restaurant, or on your stateroom television. Although, you will be paying at least $10 more per plan.
All adults in a stateroom must purchase a dining plan. Of course, you can not use the meal plan to buy a meal for someone who is not on the package. The plans also do not cover any alcoholic beverages, just food at the specialty restaurants.
When you are seated at a restaurant, they will ask you if you want to redeem a credit for the meal.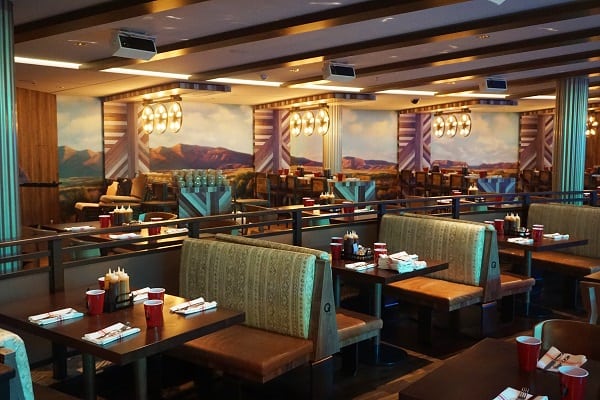 Below are all the specialty restaurants on Norwegian Bliss that accept the dining plan:
La Cucina
Teppanyaki
Los Lobos
Q Texas Smokehouse
Margaritaville at Sea
Cagney's Steakhouse (limited to one entree)
Le Bistro (limited to one entree)
Ocean Blue (limited to one entree and an additional $10 surcharge)
Note: the specialty dining plan does not include Food Republic. This is a shame as it is one of our favorite restaurants onboard Norwegian Bliss. The plan also does not cover any dessert items purchased at Coco's, the Bake Shop, or Dolce Gelato.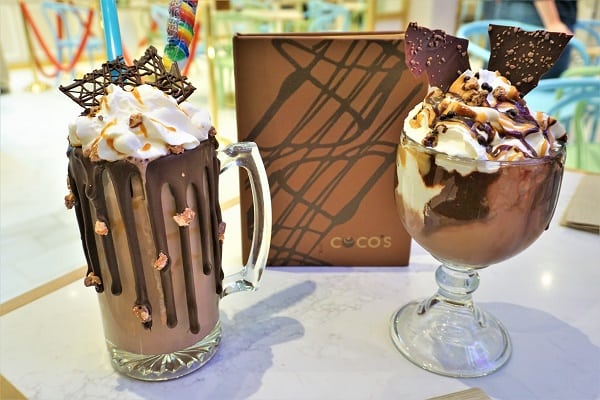 Why You Should Get a Norwegian Bliss Specialty Dining Package
On our Norwegian Bliss cruise, we had a five-night specialty dining plan. With the 20% service charge, this plan totals $118.80 for five meals. This breaks down to a per meal cost of $23.76.
When analyzing the benefits, we are going to use this value to determine if having the plan was a smart decision for us.
We dined at 7 specialty restaurants during our cruise. This included one stop at Food Republic which is not covered on the plan and a lunch at Margaritaville. At this restaurant, the cover charge is $14.95, so we decided not to use a specialty dining credit. While we are fans of this restaurant, the flat-fee charge on Norwegian Bliss is steep compared to other ships that still offer a la carte pricing.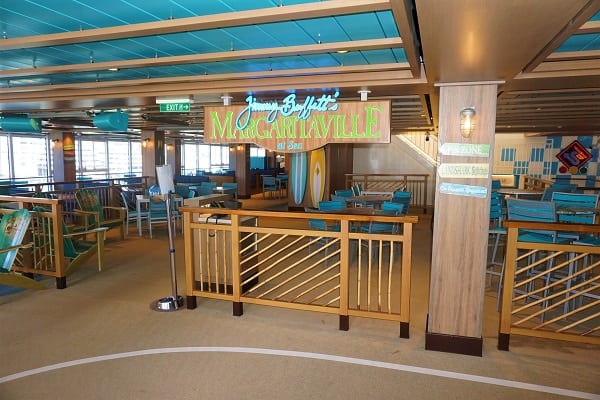 We used our specialty dining package at Teppanyaki (flat charge of $29.95), Q Texas Smokehouse, Los Lobos, Cagney's, and Le Bistro.
At most restaurants, I ordered two starters, an entree, a side dish, and a dessert. Being a pickier eater, the Princess tended to get one starter, an entree, and a dessert on average.
For me, I made out at every restaurant, as my total a la carte costs would have been, drum roll please…a whopping $217.63.
The most expensive meal for me was Cagney's Steakhouse. I had two seafood based starters ($12), the mouth-watering surf and turf ($29.99), two sides ($8), and the cheesecake for dessert ($4). The total, after service charges, was $61.20.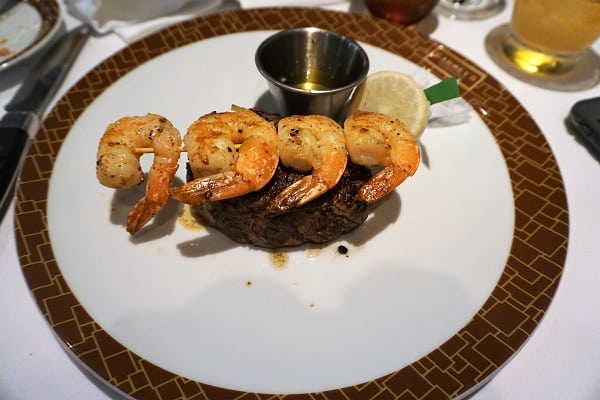 Even though the Princess has a much smaller appetite, she still would have spent more money with her modest orders when paying a la carte at most restaurants.
At Cagney's, there is no chicken dish, so she was only charged for her starter, two sides, and a dessert. Purchased separately, this would have cost just $16.80.
At Los Lobos, neither one of us technically hit the $23.76 threshold. This was partially due to us dining with a large group and sharing a number of starters. Also, the meals here are more modestly priced, with our entrees both under $10.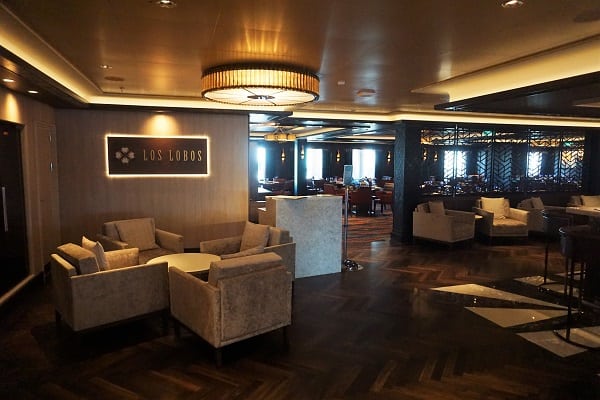 Recap of the Norwegian Bliss Specialty Dining Package
In total, our specialty dining bill would have been $346.46 if we dined at these five restaurants and paid a la carte pricing. Considering the package for the two of us was just $237.60, this is a total savings of over 45%.
If you were lucky enough to receive a three-day specialty dining package as a free perk, you would have even greater savings. Of course, the savings all depend on the restaurants you choose to dine at during your trip as well as the menu items ordered. You can review all of the specialty dining menus on Norwegian Bliss to determine if getting the package is the right choice for your next cruise.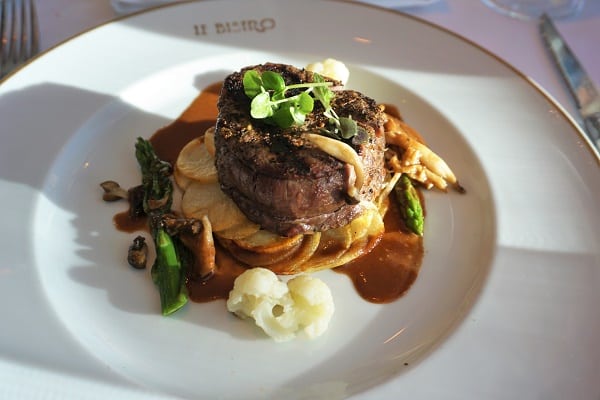 If you ate at our top three "most expensive" restaurants- Le Bistro, Cagney's Steakhouse, and Q Texas Smokehouse, the total bill could easily hit $235 for a couple. That is not a bad free perk.
Reviewing our experiences, we would have been better off getting the four-day package and just paying a la carte at Los Lobos. Still, the package was a great value overall.
Comments
Have you used a specialty dining package on Norwegian Bliss? Do you think the dining packages are a good value on Norwegian Cruise Line? Drop us an anchor below to share your experiences using this plan.