This week, cruise lines revealed more updates on their soon to be released ships. If you had difficulty keeping up with all the updates, don't worry- we have you covered. We bring you all of the latest details in this edition of Cruise News March 4, 2018.

Cruise News March 4, 2018
Carnival Horizon Godmother Announced
Just a few days ago, Carnival Cruise Line announced the godmother for the line's newest ship. She is sure to bring some U-N-I-T-Y to the cruise line. Musician and actress, Queen Latifah will be christening the ship this spring when it arrives in New York City. As part of the ceremony, the award-winning Latifah will participate in a special edition of "Lip Sync Battle: Horizon". This adaptation of the popular television show will be part of the onboard entertainment on the new ship. Carnival Horizon's christening is May 23rd as part of a special invitation only gala in New York City.
Courtesy of Carnival Cruise Line
Carnival Sensation Sailing Cuba in 2019
In more Carnival Cruise Line news, the line also revealed new Cuba itineraries for next year. Starting in 2019, the line will begin offering round-trip cruises from Miami, FL onboard Carnival Sensation that will include a full day stop in Havana, Cuba. Itineraries will also include stops in other nearby islands, such as the Bahamas, Grand Cayman, and the line's private island of Half Moon Cay. The new sailings begin on May 6, 2019. Carnival Sensation recently went through a multi-million dollar refurbishment that added a number of the line's Fun 2.0 enhancements including an updated WaterWorks aqua park, an adults' only Serenity pool area, and eateries like Guy's Burger Joint and the BlueIguana Tequila Bar and BlueIguana Cantina.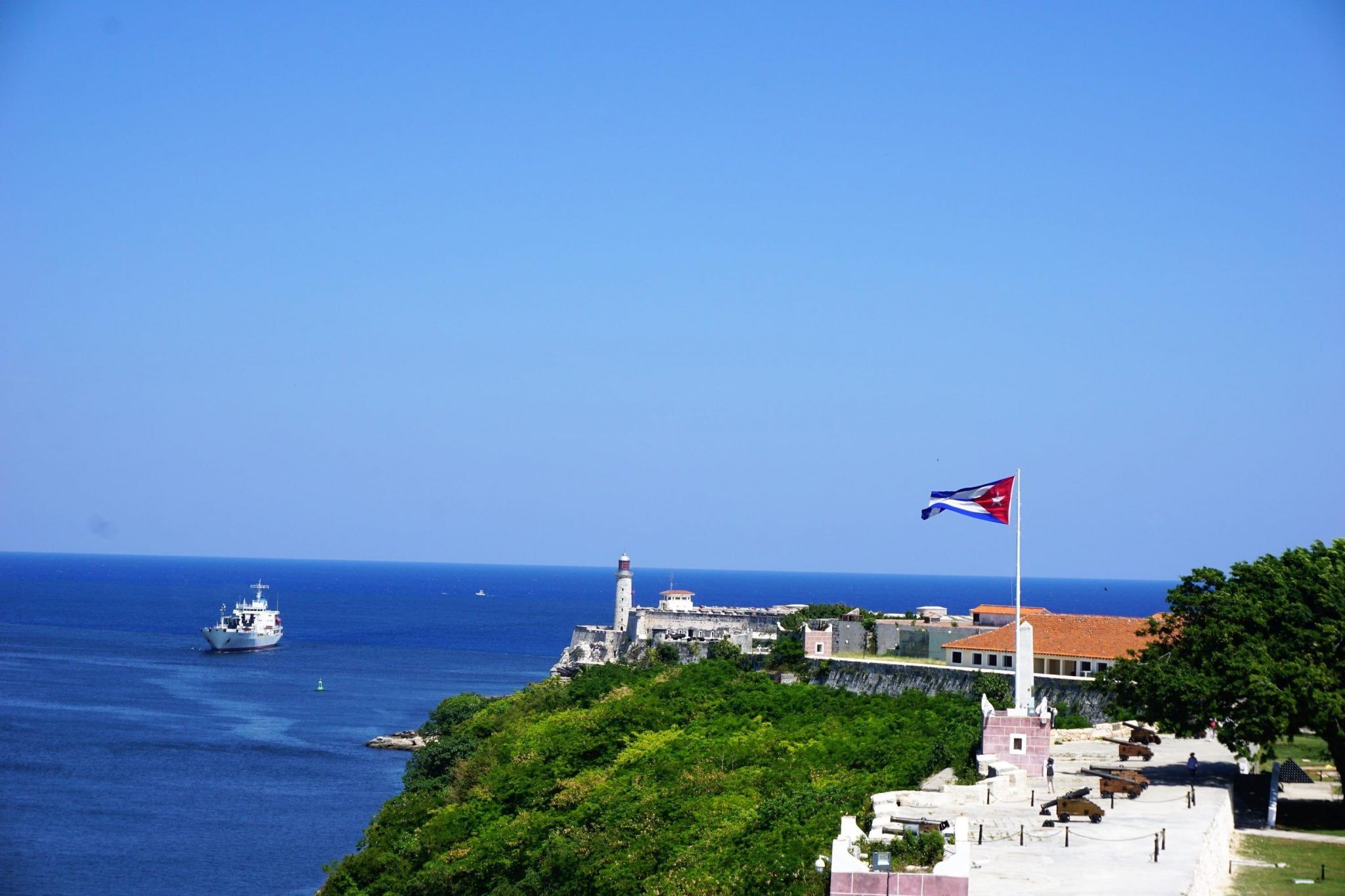 American Cruise Lines Begins Construction
Construction has begun for American Cruise Lines' second modern riverboat. The second of five ships in the new class of vessel is scheduled to begin cruising in 2019. The American Song is the line's first new vessel, which will debut this October offering cruises on the Mississippi River. These modern cruise ships will be five decks tall, carrying a total of 190 passengers. Their unique design will enable the bow of the ship to open and close for embarkation. This will allow the ship to dock in a variety of different ports and locations throughout the country. Both ships are being built here in the U.S. at the Chesapeake Shipbuilding in Maryland. Officials from American Cruise Lines indicated that itineraries will be released soon.
Celebrity Cruises Announces New Dining Concepts on Edge
Celebrity Cruises finally revealed more updates on Celebrity Edge. The Princess and I have been waiting for these dining details for quite some time. The cruise line did not disappoint in a media event that included a peek at some of the new cuisine that will be featured on the ship. All new restaurants and complimentary dining venues will debut on the ship later this year. Among the additions are four complimentary main dining rooms, each with a distinct theme, decor, and featured menu selections. In addition, the ship will have seven specialty restaurants. Among the selections will be the line's first dedicated steak house, Fine Cut Steakhouse. Other new venues include Le Grand Bistro, the Rooftop Garden Grill, and a seafood restaurant, Raw on 5, that will be partially located on the innovative magic carpet. The ship will also be home to 11 bars and lounges, including some familiar favorites and some innovative new additons.


Later, Celebrity Cruises also gave us a new view of the ship with some updated concept art. This design includes a new livery and color scheme that is a departure from the line's typical design.
Courtesy of Celebrity Cruises
Princess Cruises New High Speed Internet Tested
Being able to surf the internet at broadband speeds could soon be a reality on Princess Cruises' ships. Parent company Carnival Cruise Corporation showcased the new MedallionNet technology early this week. Part of the demonstration included a live conference call via Facebook live using the technology onboard Regal Princess. According to reports, the bandwidth reached during the test would allow for all individuals on the ship to be accessing the internet at speeds that currently rival those experienced on land. This new technology will be rolling out to other Princess ships this year, with Carnival's other brands receiving the WiFi in the near future.
Comments
Did we miss any newsworthy updates in our latest edition of Cruise News March 4, 2018? Do you have some breaking headlines to share? Drop us an anchor below with your cruising scoop from the past week.