In this week's guest post, Linda, a Seattle local and foodie, gives you her recommendations for the best food and drink spots to enjoy during your pre-cruise day in the city. Check out all the trendiest establishments in this Local's 24 Hour Foodie Guide to Seattle.
So you've booked your Alaska cruise and the port city is Seattle.  What great news!  Seattle is a beautiful, spectacular city, worth visiting even without a cruise attached.  Given that you picked a cruise as your vacation, it's probably a safe bet that you deem eating and drinking to be fun activities.
Those are definitely my favorite pastimes, and as a Seattle local, I have put together a food-and-alcohol centered guide for 24 hours in Seattle that are outside of your typical tourist destinations.  While staying within city limits, we'll be veering in multiple directions beyond the immediate ferry terminal area, so I recommend renting a car or using Lyft.
A Local's 24 Hour Foodie Guide to Seattle
For breakfast, head over to the Starbucks Reserve Roastery and Tasting Room over in the Capitol Hill neighborhood.  This is the first of the local coffee company's massive spaces designed to truly showcase coffee (as of July 2018, the only other location is in Shanghai).  They roast the coffee right there in gigantic copper tubs which shuttle through copper pipes into glass canisters; think Willy Wonka's chocolate factory (minus the children disappearing in gruesomely creative ways and replace freaky Willy with friendly baristas from around the world).
You'll be able to have coffees that are not served anywhere else and partake in coffee tasting.
The Brew Flight is particularly fun; here, you taste the same coffee brewed in different ways which leads to surprisingly different taste experiences.  While you're there, have a hearty breakfast sandwich too.  You'll need fuel for the next activities.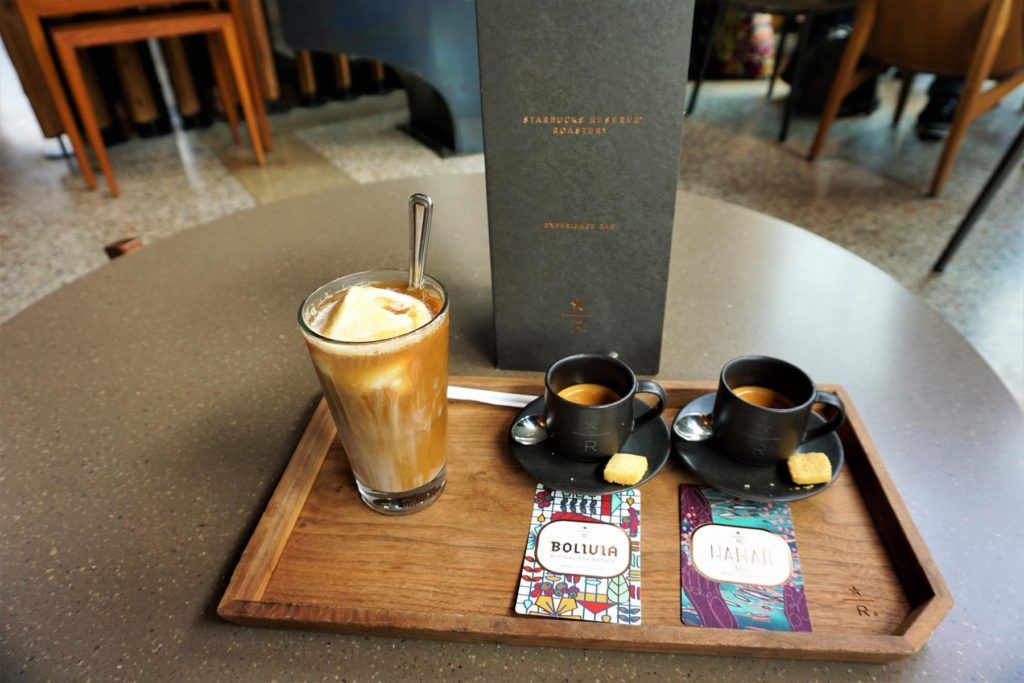 Volunteer Park is also in this neighborhood, and it is a glorious piece of nature!  Wander into the (free!) conservatory to admire plants of all kinds.  Climb to the top of the water tower to see a panoramic view of the city.  Lie down in the grass and watch young people and dogs lounging and playing frisbee.  The Asian Art Museum (an extension of the main Seattle Art Museum downtown) is also onsite and always has interesting exhibits.
At this point, you are probably getting thirsty….for alcohol!  The cruise will have plenty of wine but likely will not spotlight the burgeoning eastern Washington wine scene.  While there are hundreds of wine tasting rooms across Lake Washington in Woodinville, recently the SODO neighborhood has become a hub for tasting as well (many open at noon).  Check out Efeste, Nine Hats, and Rotie for a good sampling of the state's proud viticulture.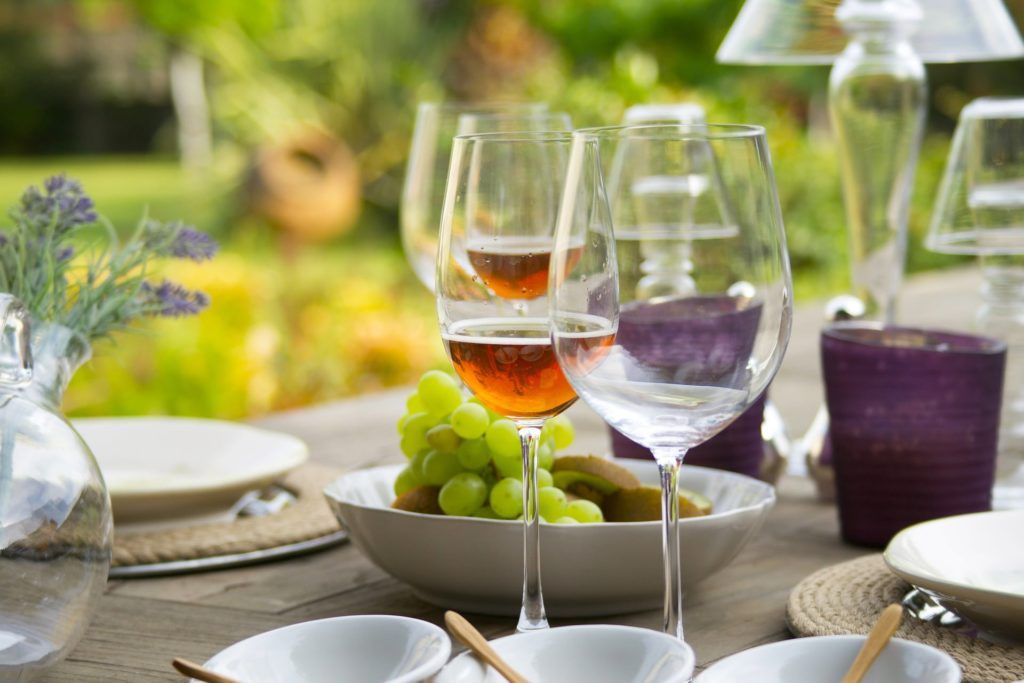 With your nice buzz going, it's probably a good idea to have a late lunch.  Head up to the northwest corner of Seattle to the Ballard neighborhood, home to some of the best restaurants and bars in the city.  There is one particular standout:  Un Bien on Seaview Ave.  There are two locations, but this is the one to visit because it has glorious views of Puget Sound and the Olympic Mountains (you'll actually be going through this very path on your way to Alaska).

Think Caribbean flavors that punch you in the mouth in the best way.  The Caribbean Roast sandwich is particularly special and features slow-roasted pork, caramelized onions, pickled jalapenos, romaine lettuce, and aioli (vegetarians can get a grilled tofu version that is also amazingly tasty).  The flavors are so on point that you'll be hard-pressed to do anything except eat, which is fine because Alaskan cruises are at least a week long and you'll have plenty of time to talk with your traveling companions.
Photo Courtesy of the Nordic Museum
The food here is filling, so to walk it off, you can either head slightly north to Golden Gardens and lounge around the beach or slightly south to the historic Ballard Locks or Nordic Museum, which celebrates Ballard's Nordic roots.
Oh no!  Are you thirsty again??  You have options aplenty on the two main roads in downtown Ballard:  Market Street and Ballard Ave.  Market Street boasts Heritage Distilling Co. (maker of award-winning bourbons), while Ballard Ave. offers easy access to Locust Cider.  Keep going a bit further south for multiple breweries and Old Ballard Liquor Co. which offers aquavit tastings (again, a nod to Nordic heritage).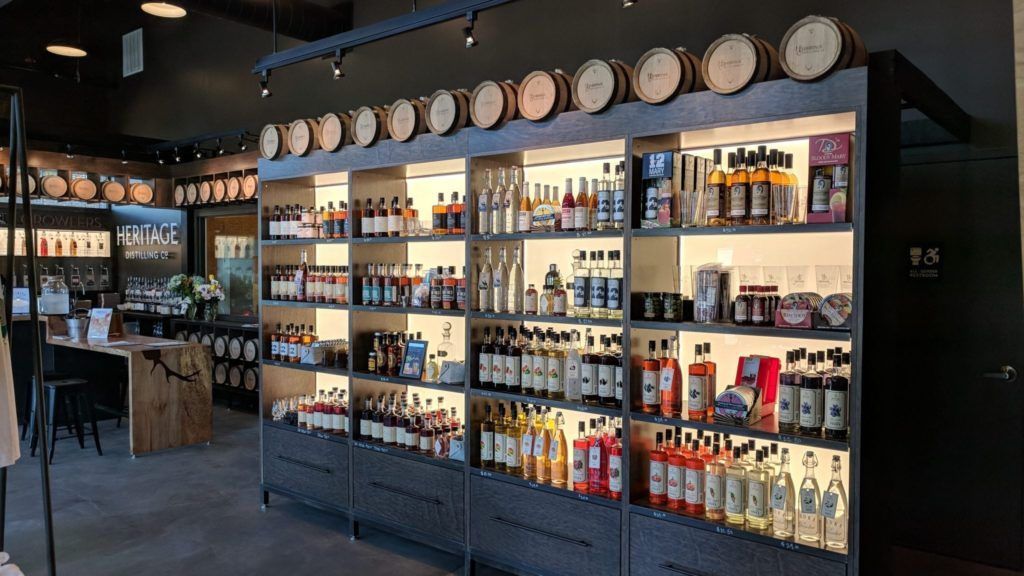 Now, what to do for dinner?  JuneBaby in the Ravenna neighborhood is a critically acclaimed treat.  If you like food documentaries and happened to catch the fried chicken episode of David Chang's "Ugly Delicious," you may have been surprised to see a restaurant in Seattle featured for traditional southern food.
That's JuneBaby!
And in May of 2018, Chef Eduardo Jordan won two coveted James Beard awards:  one for Best Chef in the Northwest and one for JuneBaby being crowned Best New Restaurant in the country!  The oxtails, cornbread, and brisket are amazing.
You've had a pretty boozy day, but just in case you need one last nightcap, visit Bathtub Gin in Belltown.  It's a bit hard to find (just a door in the back of a building), but the inside is warm and cozy – what you'd expect of a speakeasy.
I hope you've had a full and happy day, and that you yourself are full and happy.  You have now built a perfect base of Seattle deliciousness and are ready to stuff yourself with more food and drink on the cruise.
Bon voyage!
Comments
Have you visited Seattle before or after an Alaskan cruise? Where are your favorite places to grab a bite to eat or a few drinks? Drop us an anchor below to share your foodie recommendations for Seattle.
[author] [author_image timthumb='on']https://eatsleepcruise.com/wp-content/uploads/2018/09/Linda_Shukla_Bio.jpg.optimal.jpg[/author_image] [author_info]Linda has lived in Seattle for 4+ years. She has taken 7 cruises, including the Caribbean, Bermuda, Baltic Capitals, and Alaska. Her first cruise was in 2009, at the advice of her work colleague who later turned out to be DB of DB and the Princess. She is considering the Mexican Riviera for her next cruise.[/author_info] [/author]