Walt Disney World has been open since July 2020. Since then, the most magical place on earth has welcomed tens of thousands of visitors to its theme parks in Florida. We were fortunate enough to visit Walt Disney World during the pandemic last year. We have since returned a few times to compare the experience. If you are considering visiting Walt Disney World in 2021, we outline the pros and cons of returning to the house of the mouse this year.
Pros and Cons of Visiting Walt Disney World in 2021
Pro – Capacity Limits Still in Place
While the global health crisis seems to be subsiding, Disney World has committed to ongoing capacity limits in the parks. This means Walt Disney World is making sure it can handle the crowds with proper health and safety protocols.
Though the specifics are not quite known, the parks are probably allowing roughly 35% of maximum capacity. Yes, those numbers will continue to increase as 2021 progresses. Yet, it will still be a far cry from the sold-out days you would expect around the holidays and school breaks. Honestly, this might be the last time for a while that the crowds will not be crazy.
With capacity limits, you can rest assured that you will have access to the parks without overcrowding. Therefore, now is the chance to take advantage of shorter wait times. This is the primary reason we decided to visit again, as we expect 2022 and beyond to be much busier.
EXCLUSIVE: SAVE ON WALT DISNEY WORLD VACATION PACKAGES!
Pro – It Is Safe to Visit
You might have heard some negative stories about traveling to Florida.
While the state may have rolled-back most protocols, Walt Disney World still has strict health and safety protocols in place. Currently, all guests must wear face coverings in all public spaces in the theme parks, resorts, and Disney Springs. These facial coverings must remain on at all times, expect when actively eating and drinking in a stationary position.
Further, there are social distancing markers throughout the property. This includes restaurants, shops, and of course, the ride queues in all parks. You can also expect to have your temperature taken when entering the parks and restaurants on property.
Additionally, you will find enhanced sanitation measures in place throughout the theme parks and at all resorts. There are a number of hand sanitizer and hand washing stations throughout the properties as well.
For those concerned about visiting Walt Disney World in 2021, you can rest assured that the company is taking precautions endorsed by the CDC to reduce the possibility of transmission.
Pro- More Things to Do
When the theme parks first opened in 2020, several attractions remained closed. In addition, there were a limited number of restaurants and resort hotels available.
The theme parks have been slowly adding more things to do. One of the more recently opened attractions is For the First Time in Forever: A Frozen Sing-Along Celebration in Hollywood Studios. Other popular shows are expected to return in 2021 as well, including Festival of the Lion King in Animal Kingdom.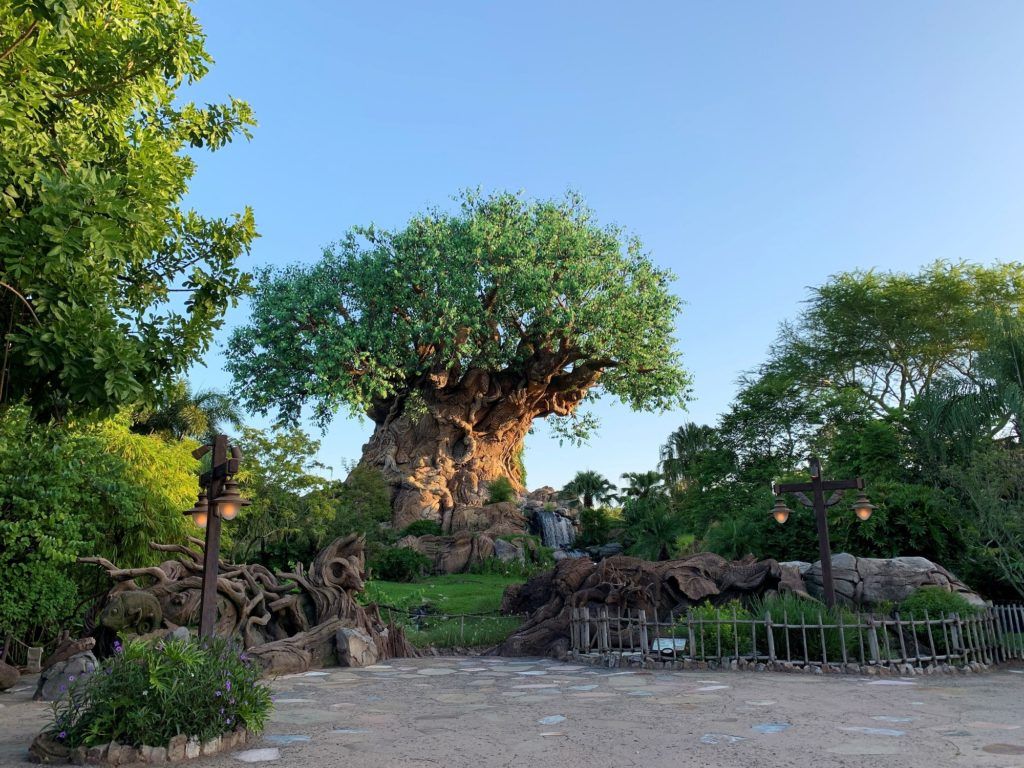 In addition, more restaurants are now available, including sit down restaurants and quick service venues. These include character dining as well. So, if your favorite restaurant is not open yet, keep an eye out as it will likely open sometime during 2021.
Also in 2021, more Disney World hotels are opening their doors once again. This will give travelers more options to stay on property at a variety of price points.
Perhaps most importantly, Disney World has just opened one of its water parks, Blizzard Beach. Yes, there are health and safety protocols in place to enjoy the park responsibly during your trip to Walt Disney World in 2021.
Pro – Park Hopping is Back
At first, Disney World restricted access to one theme park per day. This made sense as the theme parks had to figure out capacity limits, traffic flow, and maintaining physical distancing. The imagineers have learned quite a lot from these analyses, and they have decided to bring back park hopping in 2021.
For those who don't know, "park hopping" is the ability to visit multiple theme parks in one day. You do need to purchase an upgraded ticket to enable this feature.
For 2021, you still do need to make a park reservation to one theme park and be scanned into that park first. Then, starting at 2 pm, you can hop to another park as long as it has availability.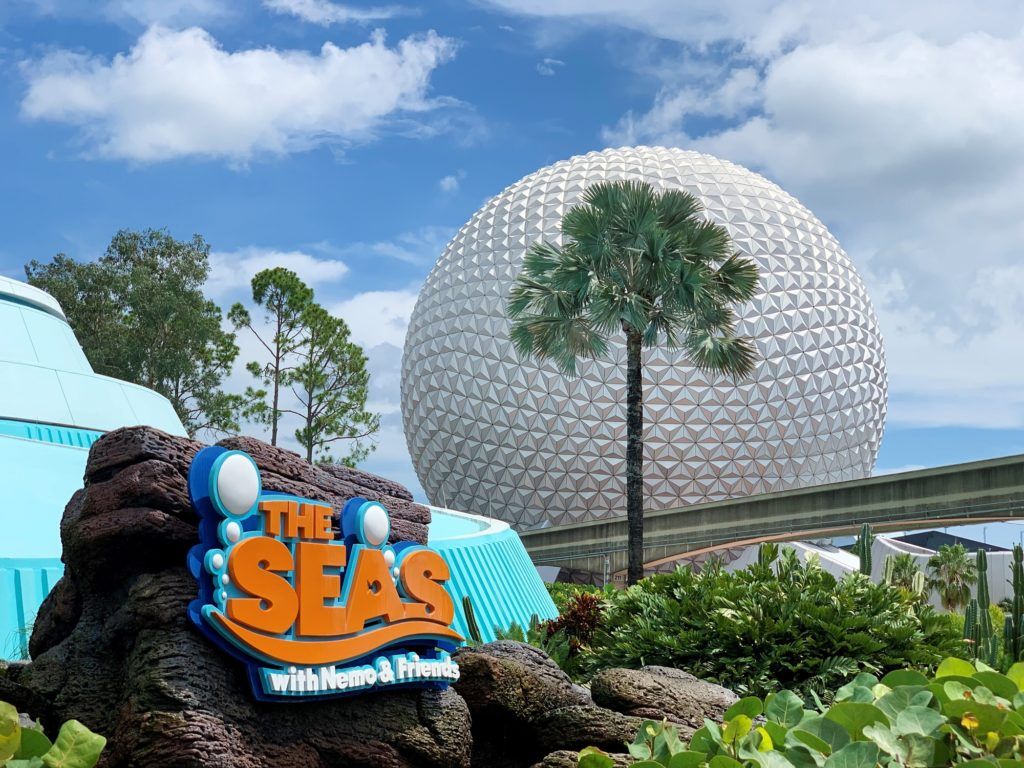 Currently, visitors can contact the park capacity hotline ((407) 560-5000) for an automated message that will alert you to park availability. It is anticipated that this feature will soon be added to the My Disney Experience app.
To hop, simple board transportation from one park bound for the park of your choice. These buses start running about 1:30 pm. Or, you can visit the first park, return to your hotel for a midday break, then take transportation to the second park.
During our last trip, we successfully hopped from Animal Kingdom to Epcot for 2pm. Later in the evening, we dined at the Rivera Resort and took a bus to Magic Kingdom to end the night.
So, we were able to visit three theme parks in one day in 2021! We have even heard reports of individuals successfully hopping to all four parks in one day.
Related Post: Complete Guide to Planning a Trip to WDW in 2021
Pro- Flexible Cancellation Policies
Disney has always had a reasonable cancellation policy. To make booking a vacation package in 2021 even more worry-free, they have eased some cancellation fees.
Currently, you can book a hotel or hotel/ticket package stay through April 31, 2021 and cancel within 24 hours of check-in to receive a full refund.
Depending on the current status of the pandemic, it is possible that this generous cancellation policy will extend further into the year.
Even still, if the company reverts back to its previous cancellation policy, you will still have up to 30 days prior to cancel the booking and receive a refund. So, if you are planning a summer or fall trip, and decide to cancel, you should be able to get your deposit back as long as you are within this timeline.
When it comes to purchasing tickets only, keep in mind those are nonrefundable or non-transferable. Currently, you can change the date of arrival for tickets up to the day prior to the first ticket date.
Pro – Magical Express Is Still Available
It was shocking to hear earlier this year that the Magical Express would be ending in 2021. We have found this complimentary airport transfer service from Orlando International Airport to Disney World resorts to be a great added benefit.
The service is free. All you need to do is register online when booking your package. Note, the Magical Express is only for those staying at an eligible Disney World Resort. You do need to be able to carry all your luggage from baggage claim to the Magical Express check-in, which is located in the lower levels of Terminal B.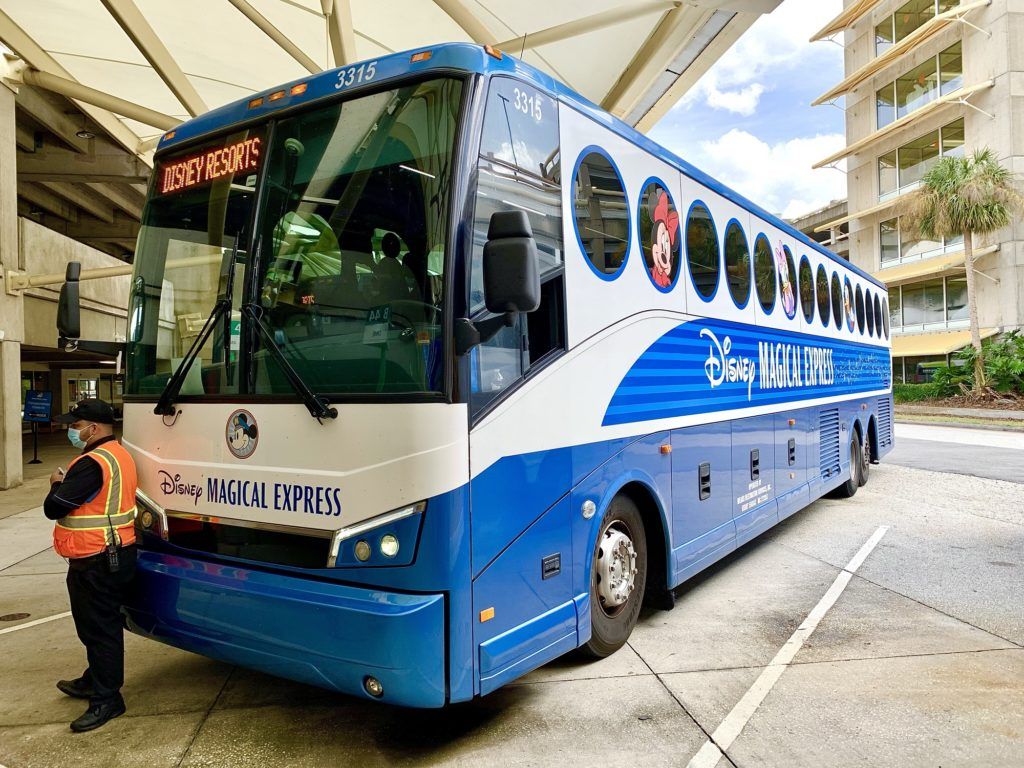 So, if you are visiting Walt Disney World in 2021, you can take advantage of this additional perk of staying at the resorts. In 2022, you will need to find your own transportation to and from the airport.
Con – Health Protocols Might Be a Turn-off
For some, the requirements to wear a mask and go through daily health screening could be a hinderance. We understand that.
Being from Massachusetts though, we are fine with these specific requirements as they have been a part of daily life for quite some time now. Individuals from other parts of the country, including Floridians, might have a different perspective.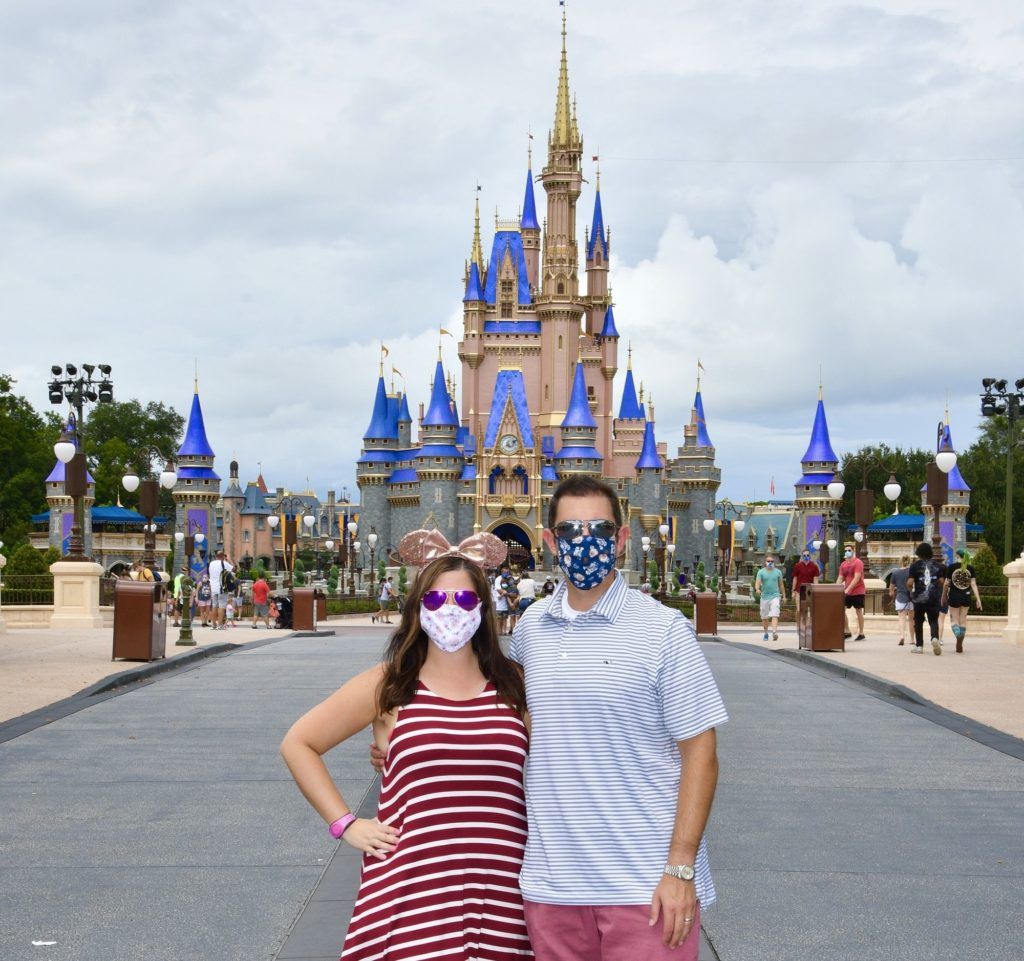 If these enhanced health and safety measures are a turn off for you, then you might not want to visit Walt Disney World in 2021. If you do decide to travel to the theme parks, you will need to abide by all of the rules or could be asked to leave. There are plenty of cast members reminding individuals of these requirements.
We felt completely safe, as Disney World did an amazing job handling crowds and enforcing the rules. Still, we can concede that there might be some people who are still weary of being in crowds. If you are part of the high risk population, you should probably wait a while to visit the resort.
Con – Crowds are Increasing
While comparatively speaking, the crowds at Disney World are much smaller. Though, park capacity is increasing. Leadership is hinting that it will be increasing capacity throughout 2021. This means that more and more people will be in the parks. Wait times will begin to tick up and more crowding will likely occur.
Having been to the parks three times in an 8 month period, we have certainly seen these increases firsthand. There are more congested points in the parks. Wait times for rides and at restaurants and food service areas have also increased.
Even the hotels are getting busier. Transportation from hotels was also more difficult this most recent trip.
With more individuals being allowed into the parks and more hotels opening, expect further delays and more crowds as 2021 progresses. So, the sooner you visit Walt Disney World, the better!
Con- Some Attractions Still Closed
There are still a number of attractions that will remain closed for the time being. Perhaps the most missed experiences are the nighttime spectaculars. Although, Harmonious at Epcot is a new show that might debut this year.
There has been no indication that fireworks in Magic Kingdom will resume anytime soon due to crowding and social distancing requirements. The same holds true for Fantasmic at Hollywood Studios. In fact, parts of that area are being used for queues for other attractions.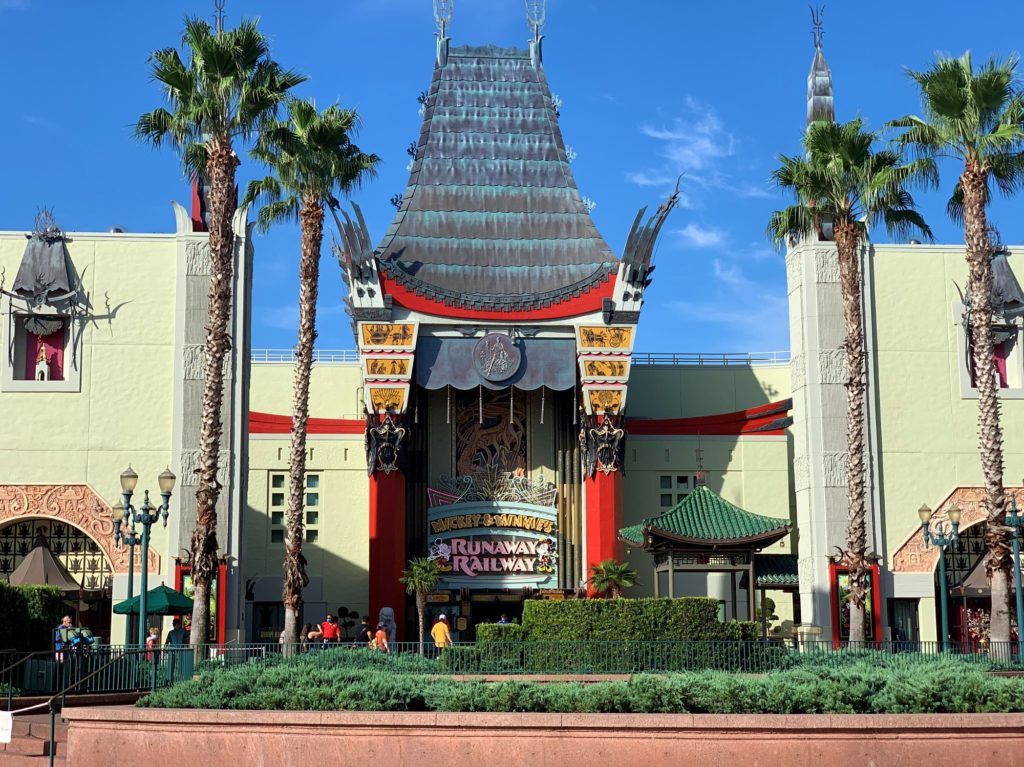 The parades at most parks will likely not resume any time soon either. While we like the new character cavalcades, we understand that many miss the longer and more elaborate themed daytime parades.
Further, several shows and other events are still not up and running either. These include the Indiana Jones Stunt Spectacular and the Voyage of the Little Mermaid at Hollywood Studios, among others.
Con – Prices Are Still the Same
Even with the limitations, don't expect to get a discount. In fact, ticket prices at Walt Disney World did increase from 2020 to 2021, and there will be even further increases next year. Pricing has not been impacted by the pandemic. By all accounts, you are paying more for less since the parks reopened.
So, if you had plans to visit Walt Disney World in 2021 and save money, think again. In our experiences, the resort prices seem to be on par with the previous years. Disney is also continuing to offer several promotions similar to previous years. Thus, you still have options for finding a good deal on the vacation. Yet, it will not be discounted just because of the health and safety protocols.
Certainly, there are plenty of ways to still travel inexpensively to the area and make the most of your trip.
Related Post: Things to Do Near Walt Disney World
Con – No Fast Passes
With the reduced crowds and lower wait times, we didn't mind that there were no fast passes. We dare to say that we actually liked it better. As crowds begin to grow though, not having the option to fast pass popular attractions is certainly a turn-off.
Perhaps, the parks will have the system return later this year as capacity increases further. For the time being though, you will be stuck waiting in line for those popular attractions.
The good news is that the estimated wait times for rides have often been overestimating the actual time spent in queue.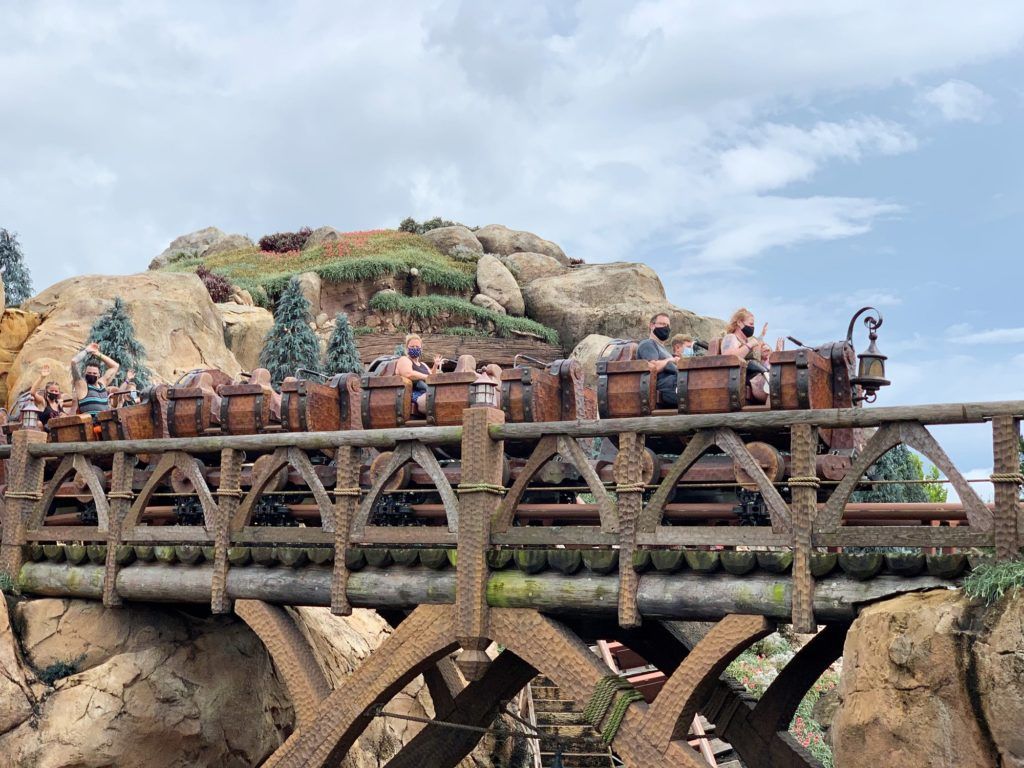 Yes, there are certainly times when many rides still have hour plus waits; but if you plan accordingly, you can still enjoy all the attractions in the parks.
Con – Reservation System
If you are more of a free spirit, then taking a trip to Disney World in 2021 might not be for you. Along with the normal pre-planning that includes dining reservations, you will also need to pre-reserve your theme park admission.
After purchasing your tickets, Disney now requires you to reserve your theme park of choice for each day of the trip. Depending on when you travel, some parks do hit capacity, or "sell out". So, you will want to make sure you plan which parks you want to visit each day well ahead of time and secure those park reservations. You will be able to switch if your plans change pending park availability.
It appears that park reservations will be in place for a while.
Comments
Are you planning to visit Walt Disney World in 2021? Do you think it is safe to visit the theme parks? Drop us an anchor below with your travel plans for this year.