Viking Ocean Cruises offer a luxurious way for adults 18+ to explore the world in comfort. Its ships boast all veranda staterooms with upscale amenities. On our recent Viking Sky cruise, we stayed in a Penthouse Veranda stateroom. If you are considering booking this cabin for your next voyage, be sure to read our complete Viking penthouse veranda stateroom review.
Viking Penthouse Veranda Stateroom Review
Stateroom Layout
When it comes to staterooms, Viking has a select number of cabin categories on its ocean ships, all offering similar features. For example, all staterooms feature a king-sized bed and an in-room coffee machine.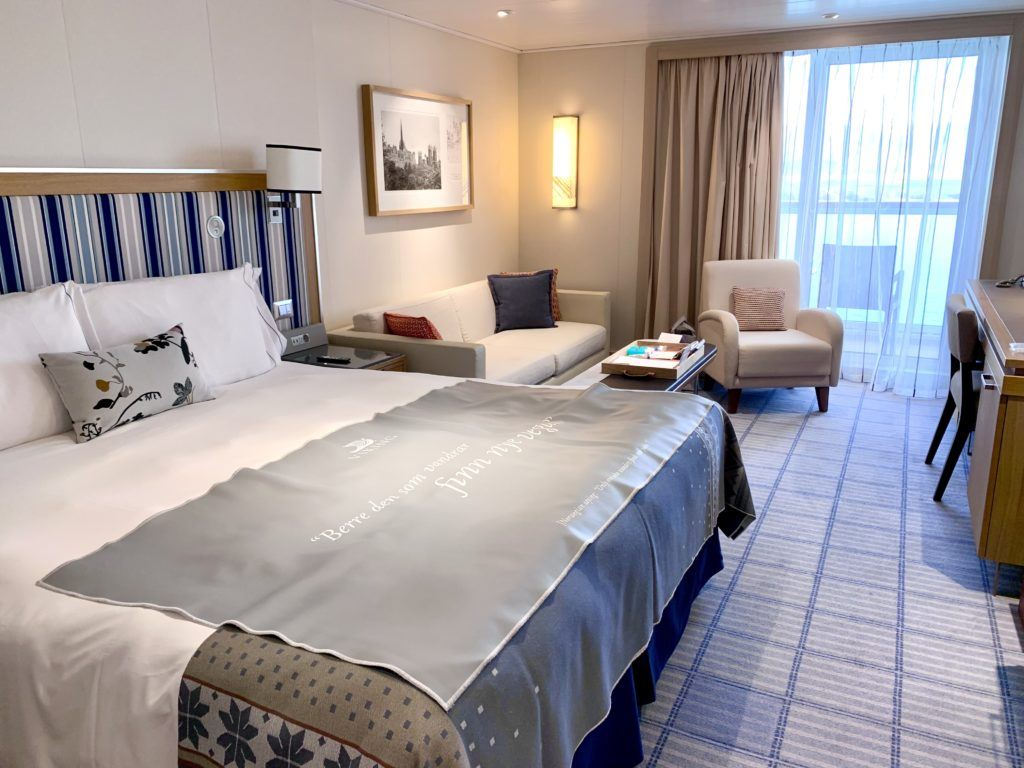 What separates the different Viking stateroom categories are the additional inclusions and exclusive early access to booking. Of course, there are some slight variations in the stateroom furnishings and layout as well.
According to Viking's website, the Penthouse Veranda has an interior area of 280 square feet. This makes it about 15% larger than the standard veranda cabins on the cruise ship. When compared to other cruise lines, this size offers about 25% more interior space.
Entering our stateroom, cabin 5016, the bathroom was on our left (facing aft) with the closet on the right (facing forward). The room certainly had a wider, more square layout. Many times, cruise ship cabins feel very narrow with little space between the foot of the bed and the wall. That was not the case with this stateroom!
Related Post: Viking Iceland's Natural Beauty Cruise Review
Like a luxury hotel on land, there was ample space to maneuver within the cabin. The room also featured an oversized desk across from a sitting area that boasted a love seat, coffee table, and a chair.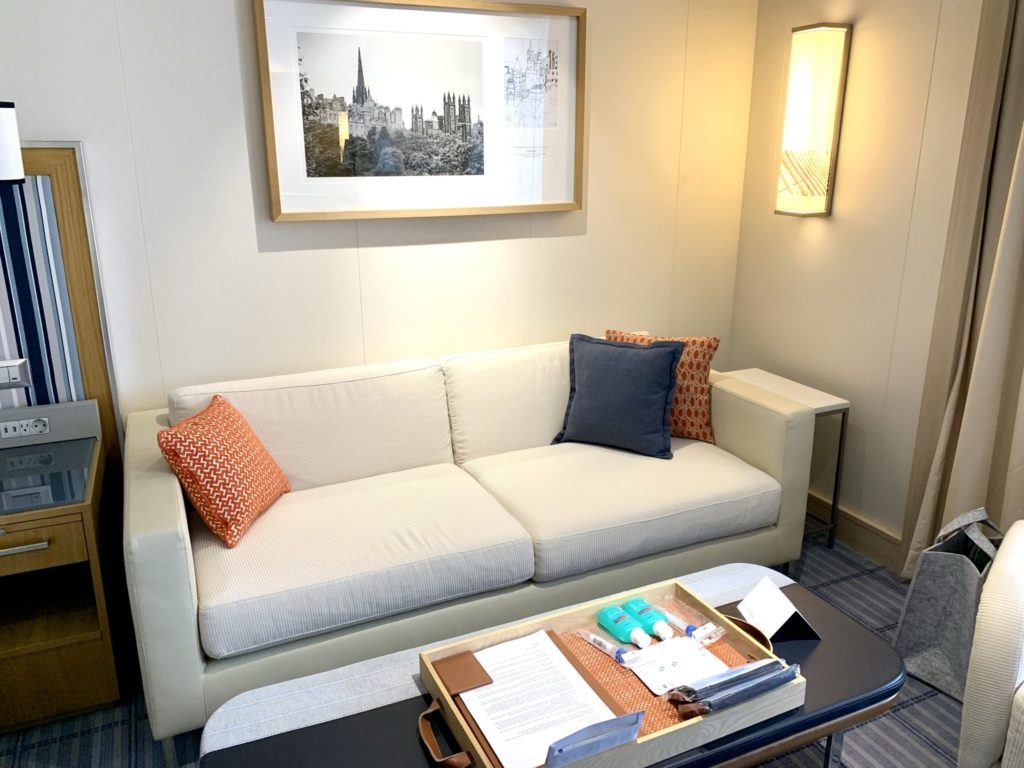 EXCLUSIVE SAVINGS: Find the Lowest Prices on Your Next Viking Ocean Cruise!
Inside the Viking Penthouse Veranda
Viking includes a lot with its cruise fare. Among the inclusions for all guests are free WiFi, dining in specialty restaurants, and 24-hour room service. Purified water is refilled twice daily with the normal housekeeping services. Also, self-service laundry facilities are located on most passenger decks.
Inside the staterooms, guests can take advantage of the king-sized bed with luxury linens. After a long day ashore, we never had an issue falling asleep in these cozy accommodations.
Additionally, each side of the bed has USB outlets so we could easily charge our phones each evening.
The desk provided enough storage for the wife's accessories, as well as my technology gear. There were additional USB and power outlets here as well.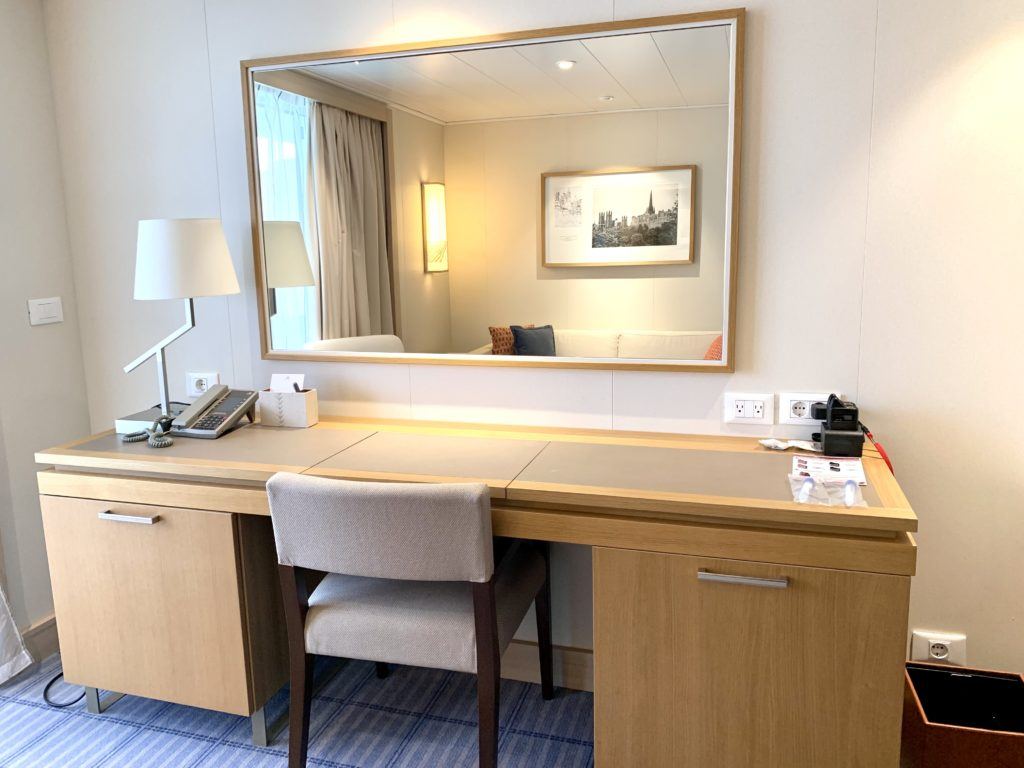 There was even extra storage below the 42 inch HD television, which was positioned across from the bed. These drawers came in handy for storing all our extra clothes. With the unpredictable Icelandic weather, we might have packed a few too many pieces of outwear and layers.
When it comes to closet space, it was about on par with most cruise ships. There was also a vertical set of drawers and shelves adjacent to the closet. This is where the safe and coffee machine were located.
Now, one thing that certainly separates Viking cabins from other mainstream cruise lines are the bathrooms.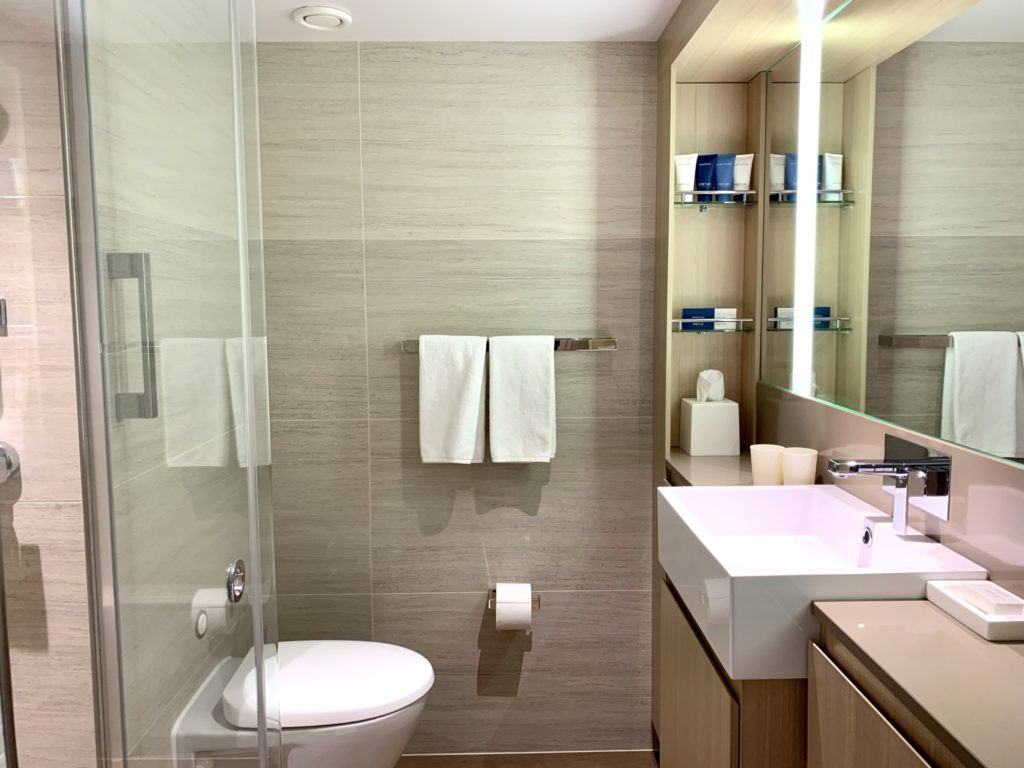 These large bathrooms offer a spacious glass-enclosed shower with premium Freyja toiletries. The Princess' favorite part of the bathroom is the heated floor. After a cool day ashore, there is nothing like a warm refreshing shower and these heated floors.
The balcony in our Viking penthouse veranda stateroom was 60 square feet, providing more space than the typical cruise ship balcony. With two chairs and a table, is was ideal for watching the scenic coastlines with a morning coffee. It also became a regular outdoor workstation when the weather allowed.
BOOKING BONUS: Score Additional Perks When You Book Your Next Cruise Now!
Benefits of Staying in a Penthouse Suite
While much of the cabin layout and furnishings are similar among stateroom categories, there are several benefits to staying in a Penthouse Veranda.
As part of the amenities, the cabin has a mini-bar that includes alcohol, soft drinks, and snacks. This was replenished daily, but honestly, we never really used it. These staterooms also include a welcome bottle of champagne.
Before the cruise, Viking allows guests staying in these rooms to pre-book experiences ahead of other cruisers. This perk starts with shore excursions, which guests can reserve 77 days prior to the sailing.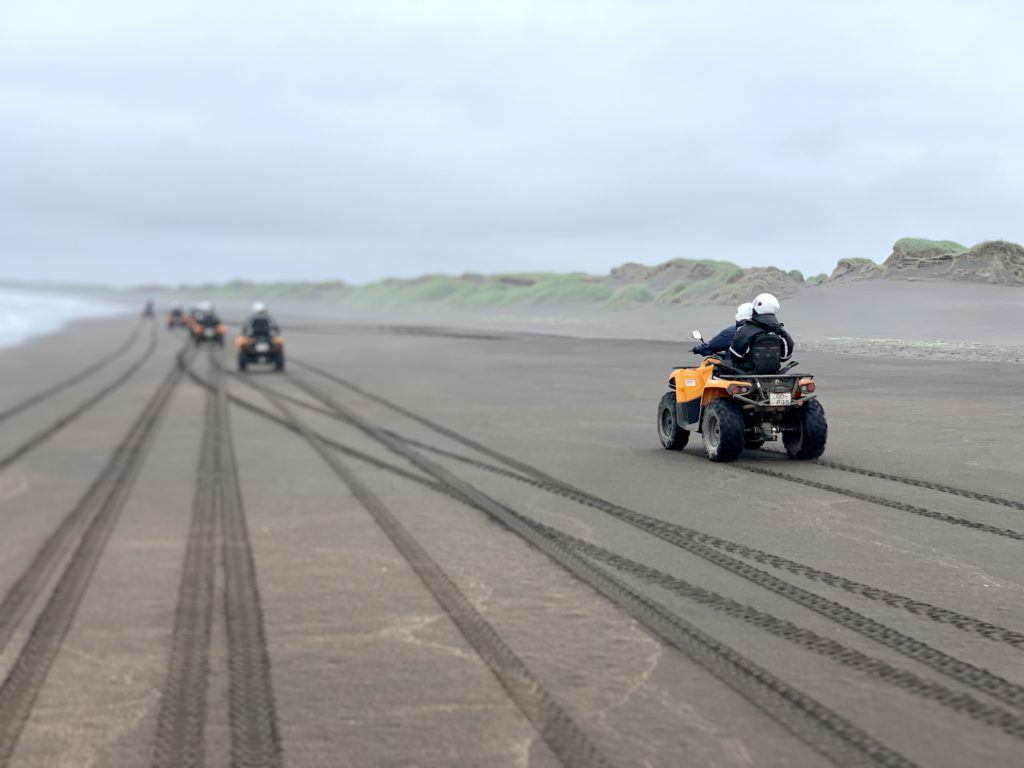 Take advantage of this benefit so you can get the best departure times for the included tours. Also, there are usually some amazing up-charge excursions that do sell-out quickly, like our ATV adventure in Reykjavik that was one of the highlights of our trip.
Guests in these suites are also able to reserve two specialty dining reservations per restaurant. Reservations for these venues open up 70 days prior to the voyage. We highly recommend utilizing this perk, as prime dinner times at these restaurants do fill-up very quickly.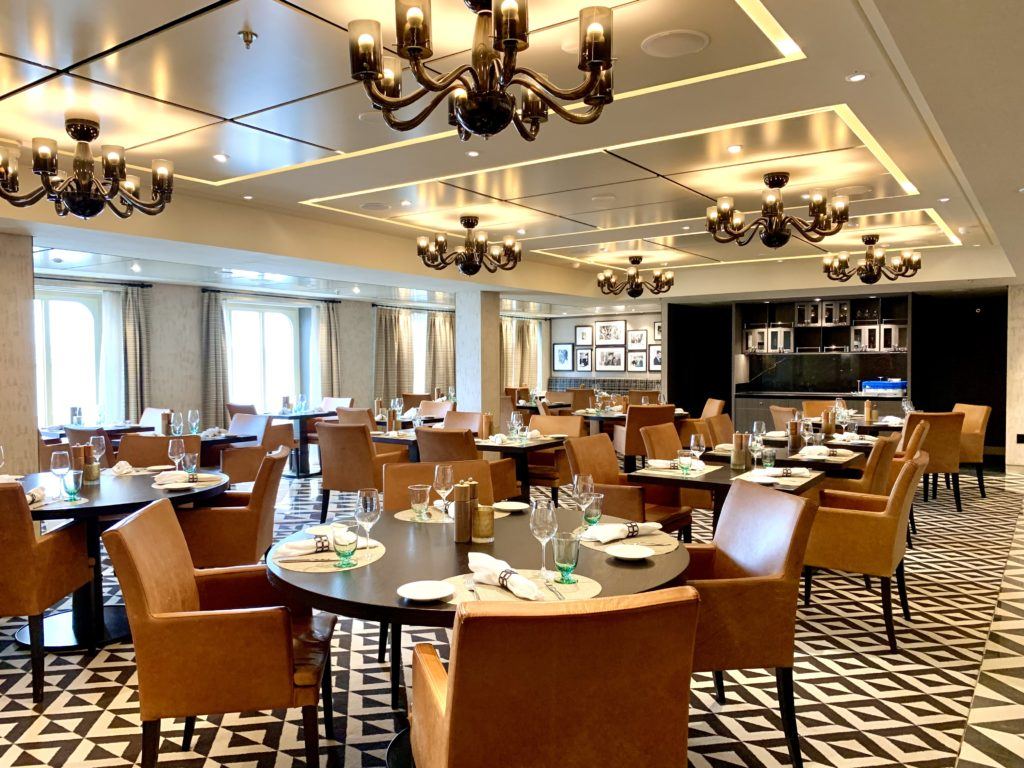 We do love the food at the Italian restaurant Manfredi's. Although, the Chef's Table really shined on our recent cruise. It was perhaps our favorite overall dining experience.
Yes, everyone on the ship does have access to the Thermal Suite. Although, if you are looking for a spa treatment, guests staying in a penthouse can pre-book these up-charge treatments 70 days prior to the cruise.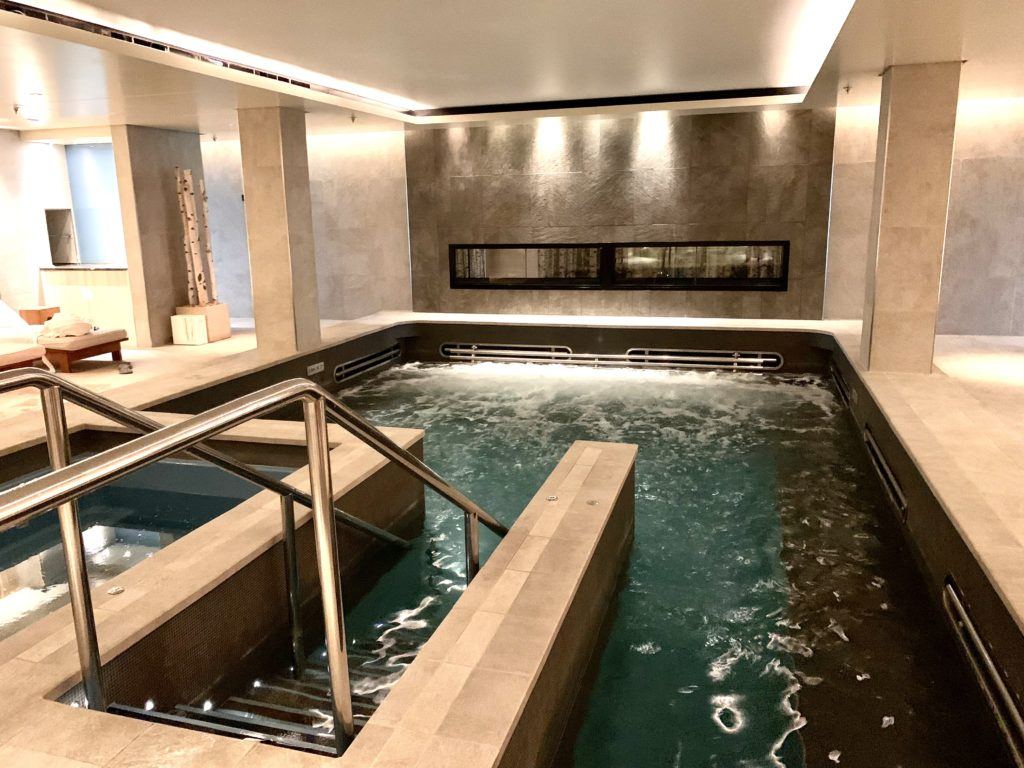 Additionally, the cruise line offers priority embarkation for these rooms starting at 11 am. Given our flights and the new health and safety protocols, we boarded the ship with everyone around 12:45 pm.
Related Post: Viking Sky Ship Scorecard Review
Recap of Viking Penthouse Veranda Stateroom Review
With more space, a few additional in-cabin upgrades, and several pre-cruise perks, upgrading from a standard veranda to a penthouse is certainly worth considering for your next sailing with the cruise line.
As the cruise line's ocean ships are nearly identical, you can find these categories of cabins on all 8 vessels.
We certainly appreciated the additional living space. The well-appointed rooms offer more than enough storage and an easy to navigate layout for any itinerary. The stateroom's larger layout, additional furniture, and upscale amenities make it the perfect home away from home, like premium accommodations found on land.
Given the ship's size, our cabin's location was an easy walk to the outdoor decks. Plus, we were only a few decks away from the main dining, bars, and indoor public venues.
When reviewing cabins for your next Viking ocean cruise, we suggest you consider upgrading to a penthouse. You won't regret it!
Disclaimer: These accommodations were sponsored by Viking, but as always, all opinions in this post are our own.
Comments
Have you taken a Viking ocean cruise? What is your preferred cabin category? Drop us an anchor below to share what you love about exploring the world with Viking.