IT'S A CELEBRATION: ROYAL CARIBBEAN'S UTOPIA OF THE SEAS FLOATS FOR THE FIRST TIME
The World's Biggest Weekend Reaches the Next Phase of Construction Ahead of its July 2024 Debut
It was a big weekend for the world's biggest weekend! Royal Caribbean's Utopia of the Seas is now one step closer to its debut in Port Canaveral, FL in July 2024. This game-changing Oasis Class ship floated out for the first time over the weekend, marking a major milestone and the next phase of construction at the Chantiers de l'Atlantique shipyard in Saint-Nazaire, France.
Known as the float out, this key moment in the construction of Utopia took 17 months to reach. The process itself took nearly 15 hours, beginning with filling the new ship's dry dock with more than 46 million gallons of water overnight.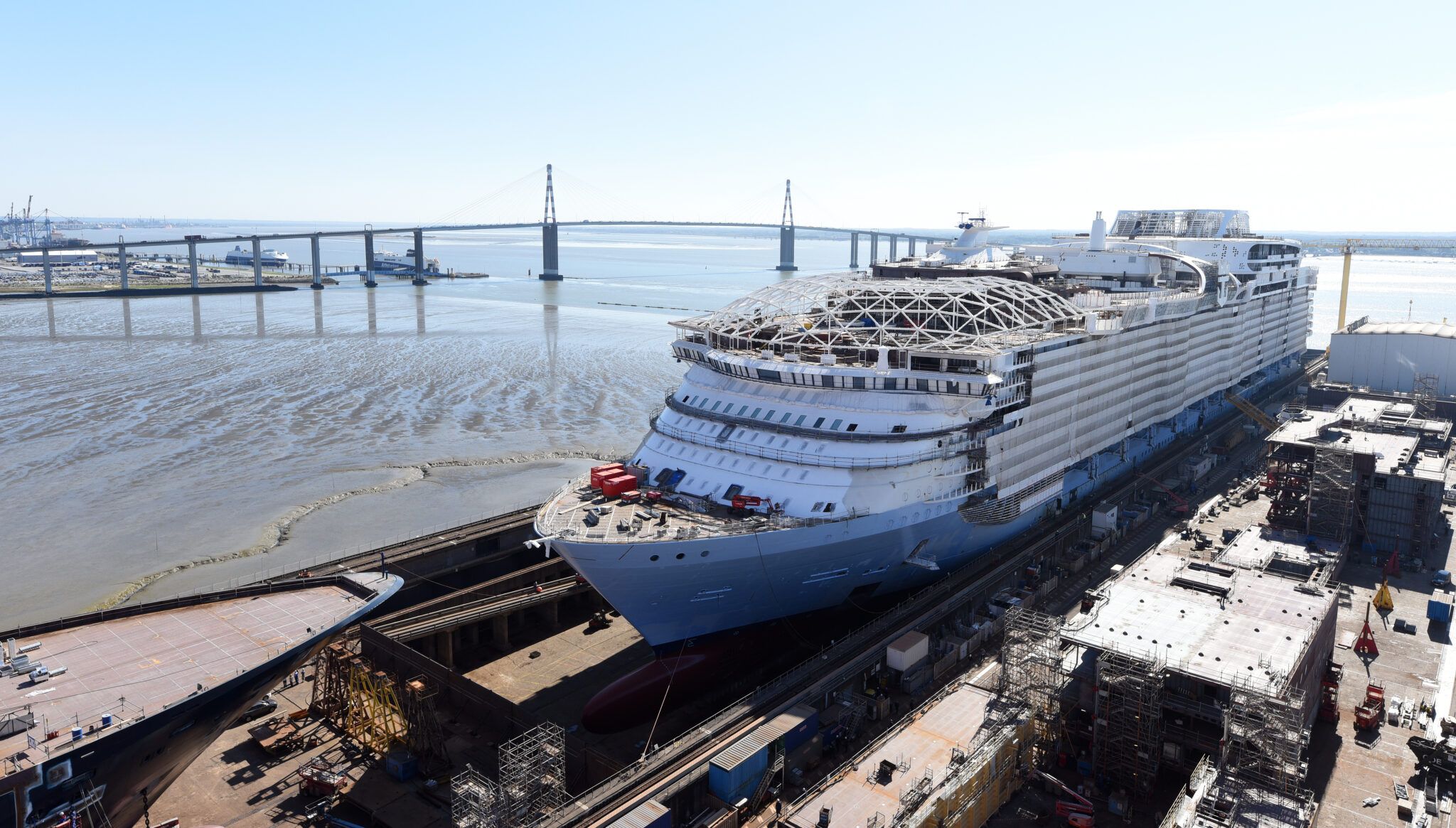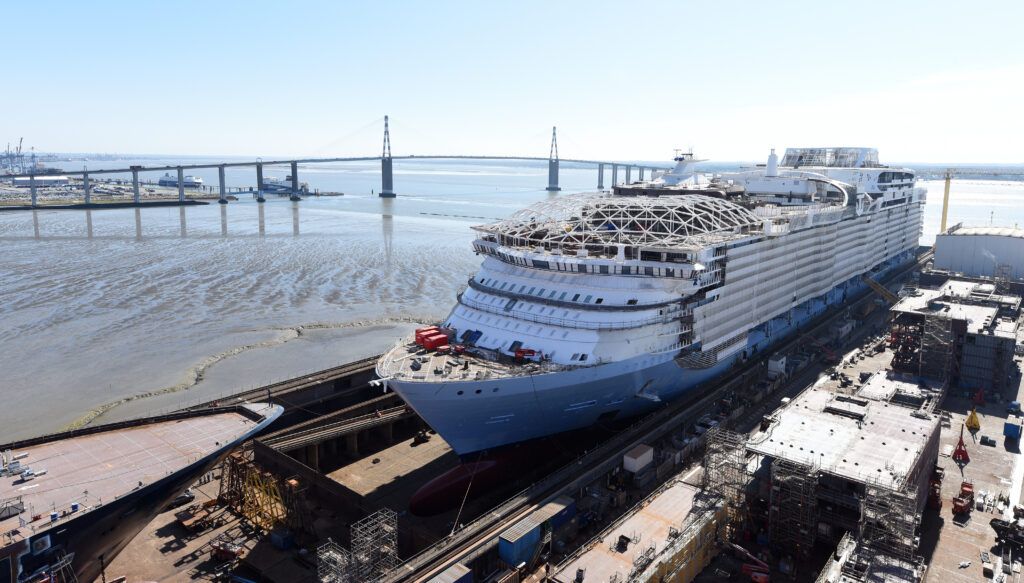 Utopia was then moved into an outfitting dock, where it will be completed in summer 2024. Since construction on the next Oasis Class ship started in April 2022, the new vacation has taken shape with more than 74 blocks of steel that have been lifted and assembled into place. Utopia will now begin to come to life as its highly anticipated features are installed, from the longest dry slide at sea to a first-of-its-kind immersive train car dining experience.  
More on Utopia of the Seas
Utopia will introduce unmatched weekend energy across a combination of more than 40 ways to dine and drink and more pools than the days to count. Friends and families celebrating any occasion can create their ultimate weekend with their pick of new signature adventures and reimagined experiences. Some of these include newly designed resort-style pools, a new Caribbean tiki bar, a reimagined Izumi restaurant with a new convenient pick-up window for fresh sushi and Japanese street food, and showstopping nightlife and entertainment.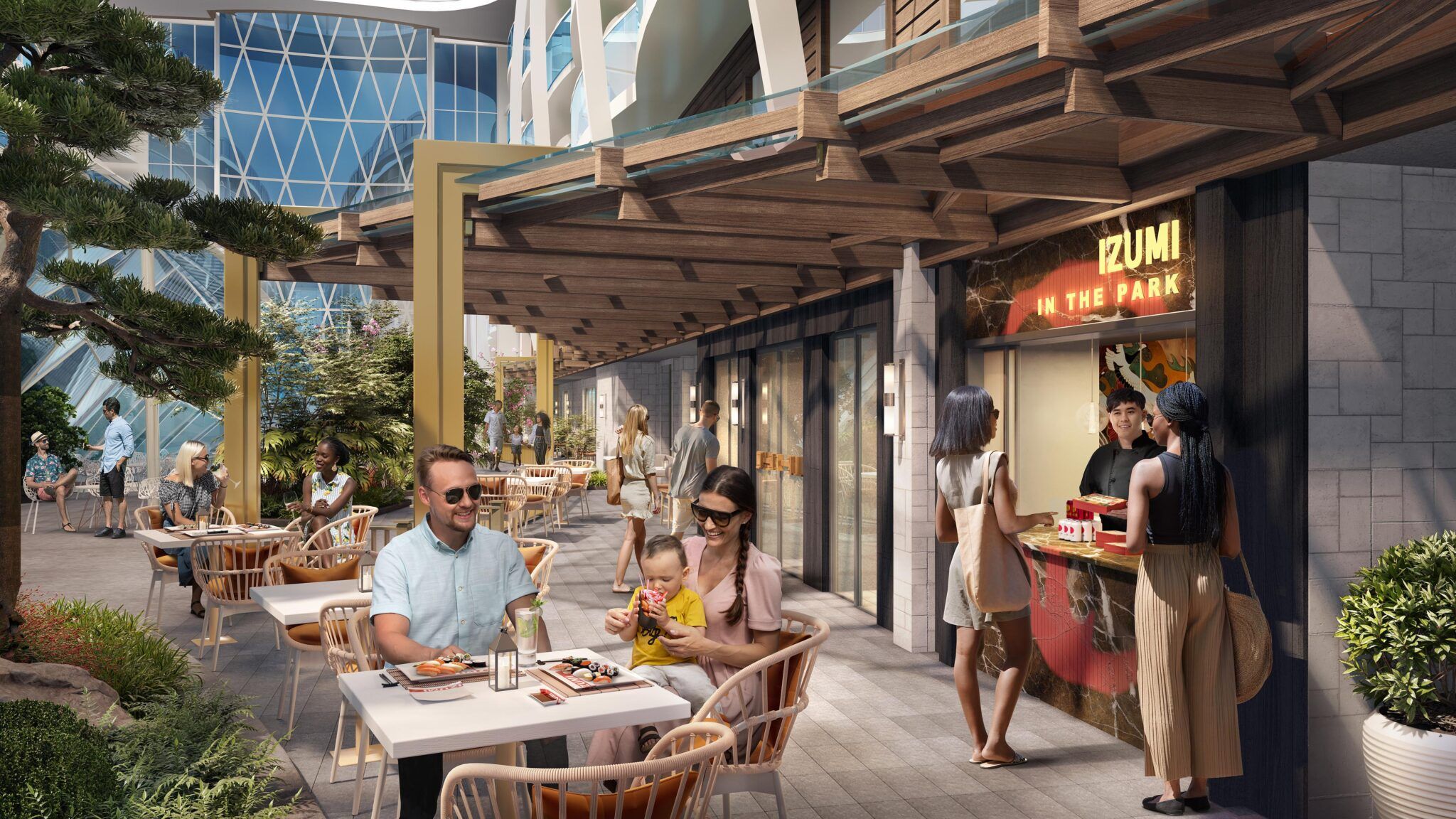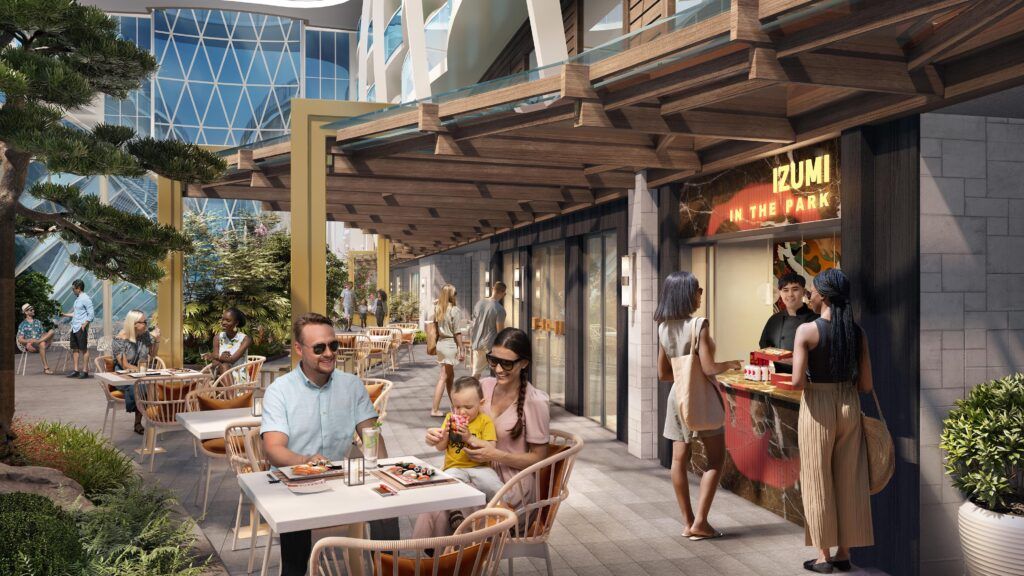 The ultimate 3-night weekend and 4-night weekday getaway will be the first in the revolutionary Oasis Class to offer short escapes when it debuts in July 2024. Every vacation will feature visits to Nassau and Perfect Day at CocoCay. This Royal Caribbean private island will feature its first adults-only slice of paradise, Hideaway Beach, starting in January 2024.
Utopia will also make waves as the first Oasis Class ship powered by LNG. As the cruise line's second LNG-powered ship – following Icon of the Seas ­– Utopia will advance Royal Caribbean's decades-long commitment to the environment.
More details about Utopia are available at www.RoyalCaribbean.com/Utopia.
SOURCE Royal Caribbean International
Comments
Are you happy to hear the news that Utopia of the Seas was floated out this weekend? Do you have plans to sail on this latest Oasis Class ship when it debuts? Drop us an anchor below to share what you are looking forward to the most on this new Royal Caribbean ship.
Stay up to date with the latest cruise news and travel updates!