SCROLL DOWN TO WATCH OUR LATEST VIDEO OF THE TOP THINGS YOU CAN DO ON NORWEGIAN CRUISE LINE SHIPS!
Norwegian Cruise Line has seen some rapid growth in the last few years, now ranking among the top cruise lines for families and couples alike. Part of the recent appeal is that Norwegian Cruise Line offers some amenities that you can't find anywhere else at sea. In fact, here are the top things you can only find on Norwegian Cruise Line. Cue the music, "I think I finally found my hallelujah."
Top Things You Can Only Find on Norwegian Cruise Line Ships
True Freestyle Dining
Other cruise lines might have their version of "anytime" or "my time" dining, but NCL is home to the first Freestyle dining concept. Here, there are no set dinner times or table arrangements. You can dine wherever you want, whenever you want on all NCL ships. With the NCL app and online reservation system, choosing your dining option each night is even easier. The brand allows over-planners like us to pre-book dining up to 120 days in advance, choosing an exact dining time and restaurant location. For those who like to go with the flow on vacation, you can enjoy the flexibility of walking up to a restaurant whenever you want to dine and waiting for a table just like on land. With the Norwegian Cruise Line Specialty Dining Package, you can enjoy even more variety in your dining options while also saving money.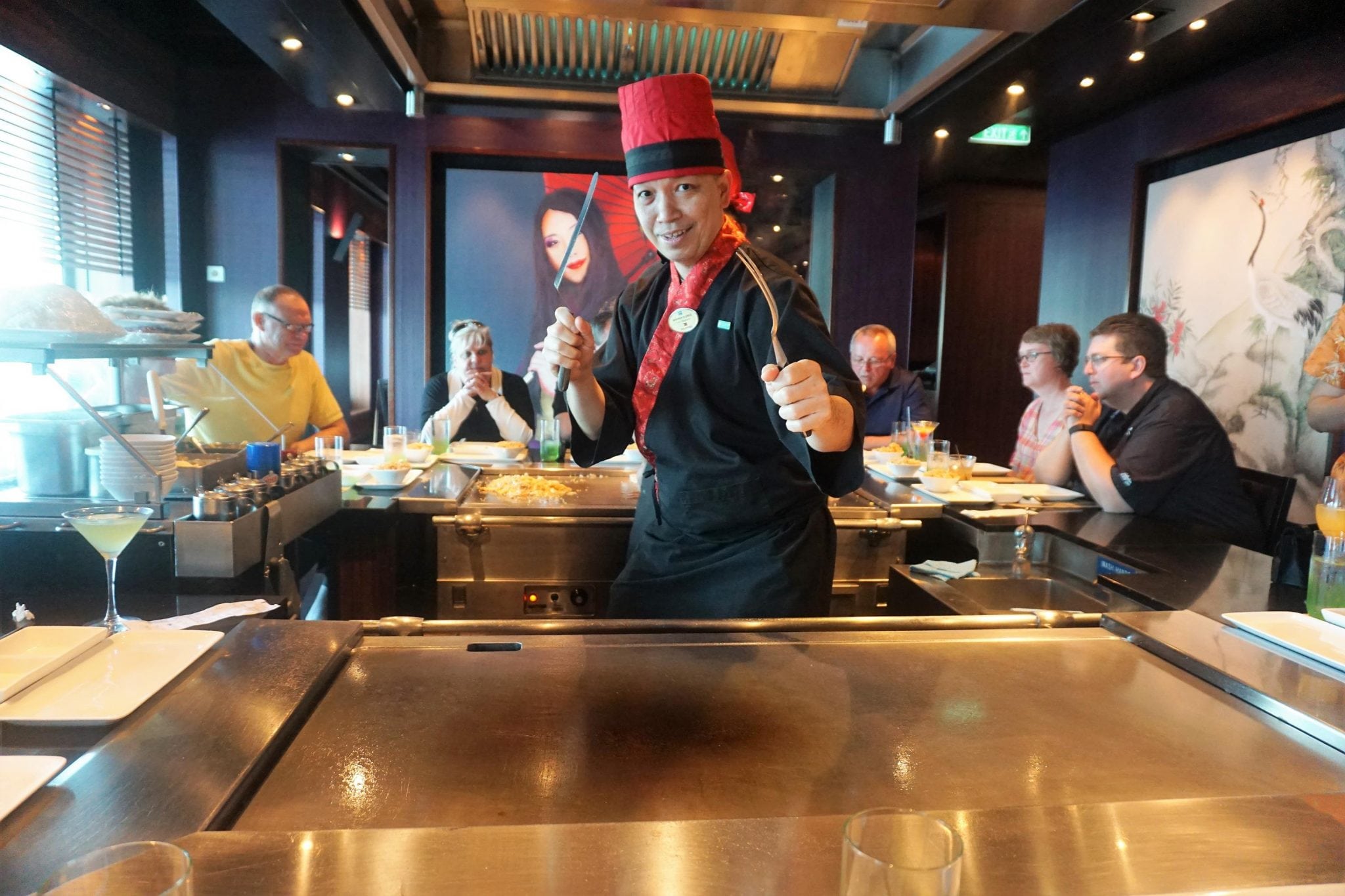 Signature Restaurants
Yes, many cruise lines now have signature restaurants; although, Norwegian Cruise Line was home to some of the first dining concepts at sea for contemporary cruise lines, like the line's Teppanyaki restaurant. There is also the casual Margaritaville at Sea, the new Q Texas Smokehouse, and Onda by Scarpetta which debuts on Norwegian Encore. Of course, the line also has Italian, French, and seafood inspired locales, not to mention the 24 hour complimentary pub. The restaurants on NCL are surely one of a kind.
A Racetrack
Do you feel the need for speed? On Norwegian Cruise Line's latest ships, you can challenge your family and friends to a competition on the racetrack. Yes, you read that correctly. There is a racetrack on a cruise ship! This two-story track features electric race cars that can reach up to 30 miles per hour. Racers of all abilities will have the chance to compete in this exhilarating onboard activity for an up-charge. Just be sure to pack closed-toe shoes to enjoy this one of a kind activity.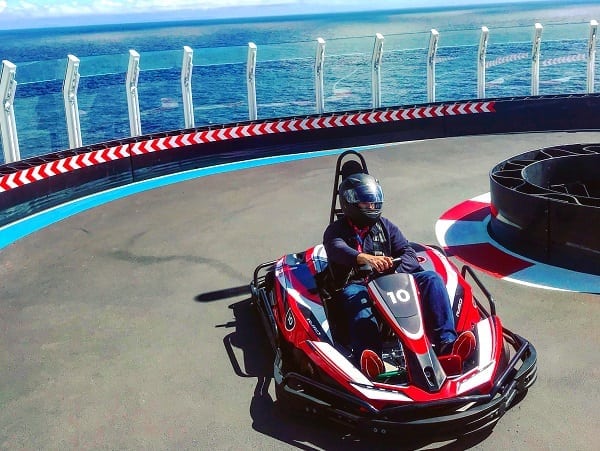 Howl at the Moon
The entertainment on Norwegian Cruise Line rivals any other cruise line with its variety of nighttime entertainment, music, parties, and activities. One of our favorite venues on NCL megaships is Howl at the Moon. This dueling piano bar is high energy, with great talent and plenty of laughs. The best part is that there is no cover charge or reservations required for this venue. You will want to get there early though as this place fills up quickly. Sing along with the musicians as they play your requests until the early morning hours. Attend one show and you will be hooked!
The Fastest Waterslides at Sea
Several cruise lines have waterslides, but Norwegian Cruise Line has some of the fastest, gravity-defying slides at sea. These slides found on the newer ships are touted by the line as being the "fastest drop slides at sea". Our unofficial speed test confirms that these slides are indeed quick and exhilarating. Some will even have you extending over the side of the ship during your ride. Just be prepared as there are certain restrictions for riders. This means no wedding rings, watches, earrings, or GoPros, as you will be turned away and forced to wait in the line all over again.

The Plank
Are you daring enough to venture eight feet over the edge of the cruise ship? Did I mention you will be suspended hundreds of feet above sea level? It is honestly just as exciting and terrifying as it sounds. The Plank on NCL ships is the only activity of its kind at sea. Built into the ropes course on some of Norwegian Cruise Line's larger ships, this adrenaline-inducing activity is a must for any thrill seeker. You will need to pass several rope challenges before testing your balance high above the sea on the plank. Whatever you do, don't forget to pull the cord to have your picture taken to prove you did indeed "walk the plank" on your latest cruise.

The Svedka Ice Bar
You can chill out at one of the coolest places at sea, quite literally, on a few of NCL's ships. The Svedka Ice Bar is kept at a balmy 17 degrees which means the entire bar is covered in ice. For a cover charge, you are provided two cocktails and access to this frozen venue. Of course, you will want to take a few selfies and test out the vodka based cocktails which bubble in front of you. Don't worry, a jacket is provided to help you stay warm. While it may not be your idea of a Caribbean vacation, it is certainly a one of a kind experience that you can only find on Norwegian Cruise Line ships.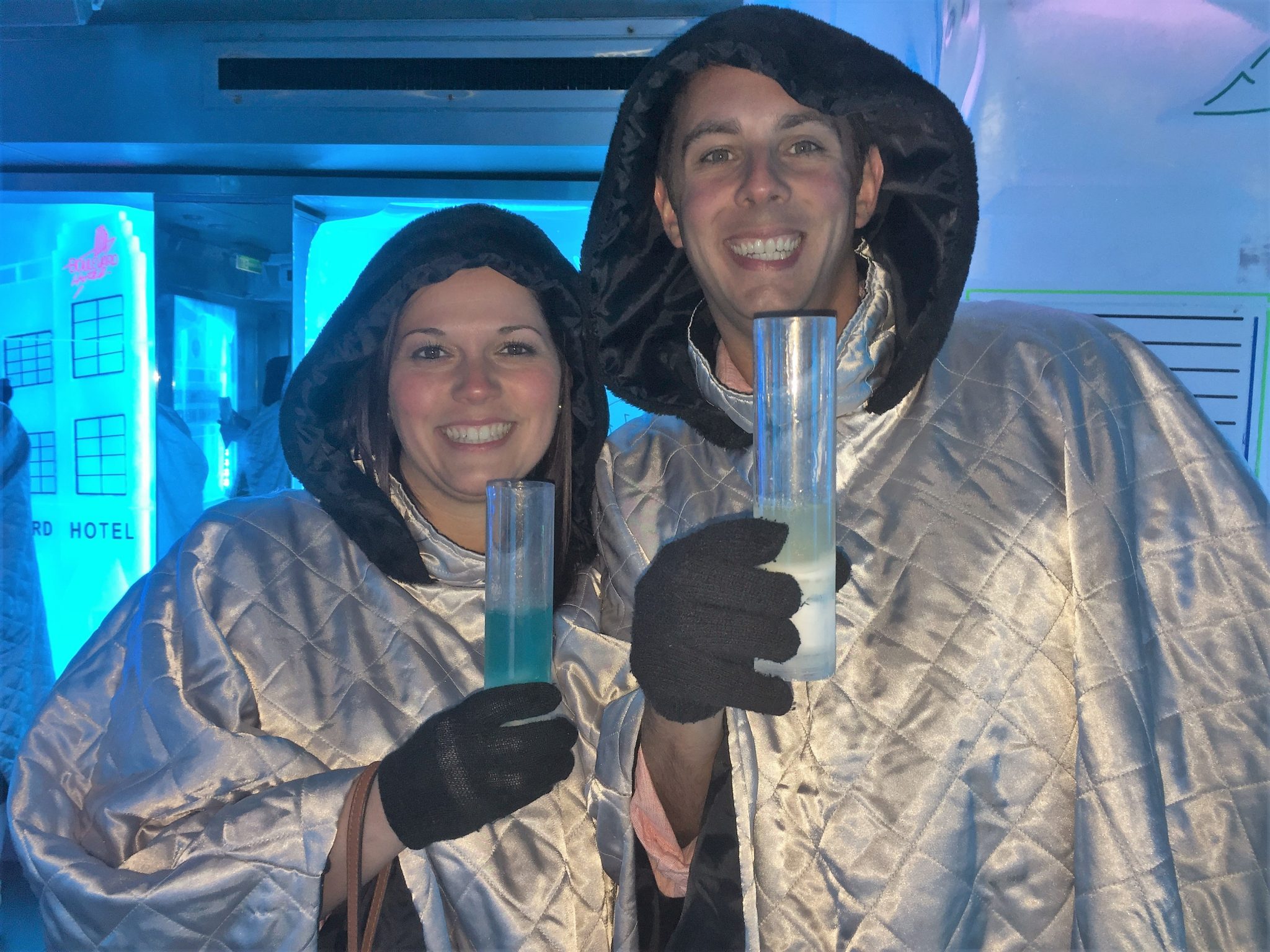 A Virtual Reality Complex
Norwegian Cruise Line is now home to one of the most exhilarating and technologically advanced indoor playrooms at sea, the Galaxy Pavilion. Among the various high-tech adventures found on Norwegian Joy and Norwegian Encore are the family friendly electric hovercraft bumper cars, an F1 race car simulator, several dark ride simulators, and a virtual reality maze for all the thrill-seekers among us. With all of these new features, this indoor venue is popular with cruisers of all ages.
State of the Art Laser Tag
While some other cruise ships now offer laser tag, Norwegian Cruise Line is the only brand to offer a state of the art course. So, if you are sailing on one of the newest ships in the fleet, get ready for an all-out guerrilla warfare game of laser tag. Join a team, get suited up with a blaster, and prepare for the most thrilling and tactical experience at sea. With an elaborate backdrop setting the stage for the game, you will need to be prepared to use some strategy if you want your team to come out victoriously.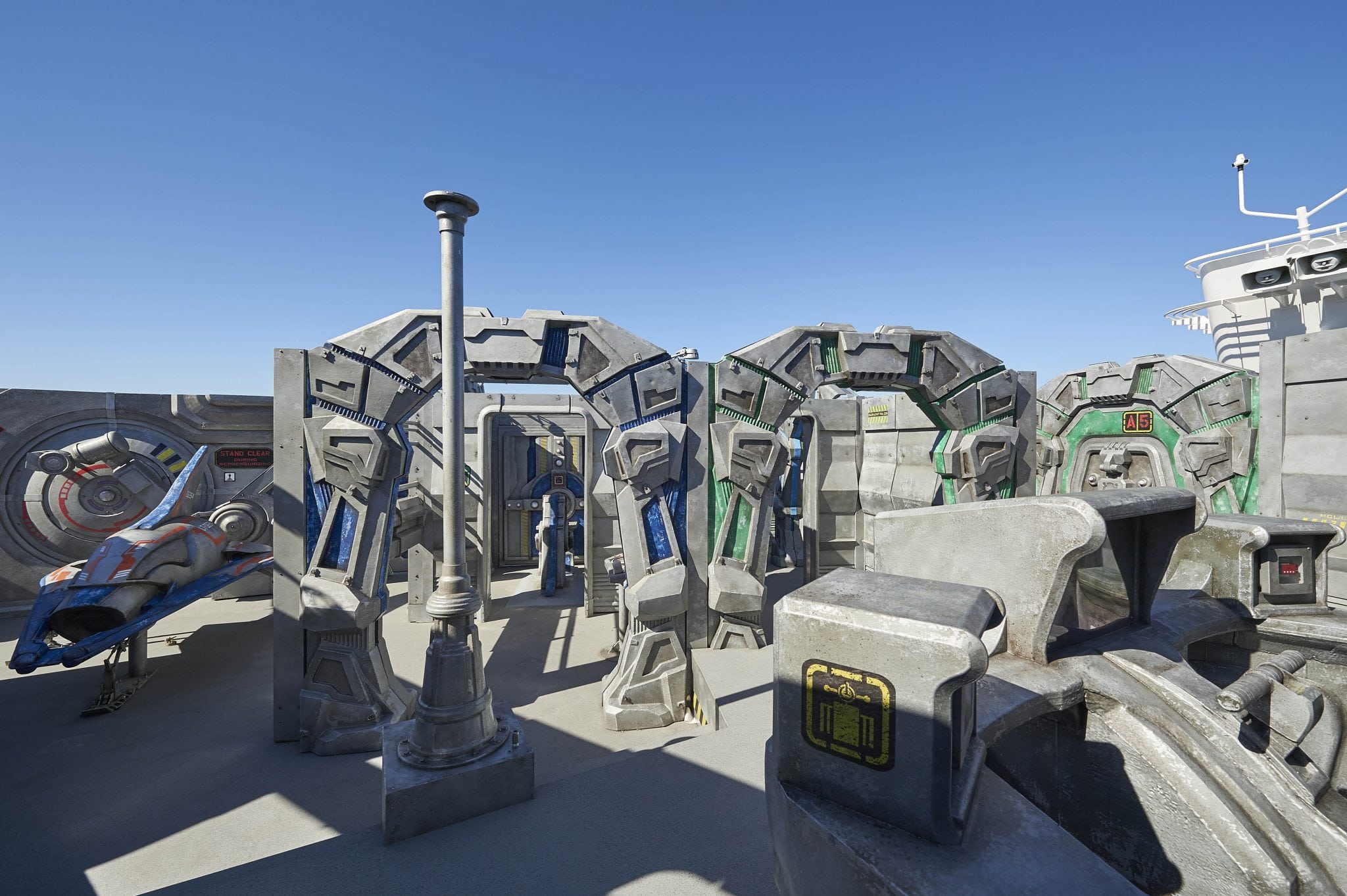 p;
Harvest Caye, Belize
Although private destinations are not specific to Norwegian Cruise Line ships, you will need to be on an NCL cruise if you want to visit one of the hottest cruise line private islands. Harvest Caye, Belize is a private resort area that is among the best cruise line islands. Featuring two different zip lines, a large resort style pool, and several restaurants, this island is the perfect beach day. Coupled with an exclusive cabana area and spa, as well as Jimmy Buffett's Landshark Bar and Grill, it is easy to see why cruisers can't wait to visit this island.
Bonus- Free at Sea Promotions
While most cruise lines run sales and promotions, Norwegian Cruise Line is almost always running a "Free at Sea" promotion. This promotion gives cruisers the ability to select at least one free perk with almost all stateroom categories. These perks include a beverage package, specialty dining, gratuities, shore excursion credit, WiFi, and sometimes even airfare. You do still need to pay the gratuity on the free packages which is now 20%. Even when you factor in those costs, you still come out ahead when compared to paying out of pocket for other cruise line drink packages.
Comments
Have you taken a cruise with Norwegian Cruise Line? What do you like about sailing with this brand? Drop us an anchor below with your favorite Norwegian Cruise Line moments.