While we all wait out the COVID-19 sailing restrictions, some cruise lines are hard at work thinking through what cruising will look like in the future. This will include not just changes in the way we cruise but also updates to the onboard experience. Norwegian Cruise Line (NCL) has just announced a change to the mini suites onboard their fleet. A mini-suite is an upgrade from a standard balcony stateroom. Every ship in the Norwegian fleet except for Norwegian Sky, Norwegian Spirit & Pride of America currently have mini suites which will now be known as "Club Balcony Suites".
Norwegian Cruise Line Announces Club Balcony Suites
Mini suites are being re-branded to "Club Balcony Suites" with the first roll out on Norwegian Encore's August 30, 2020 sailing. The remainder of the fleet will complete the roll out of Club Balcony Suites by the end of November 2020.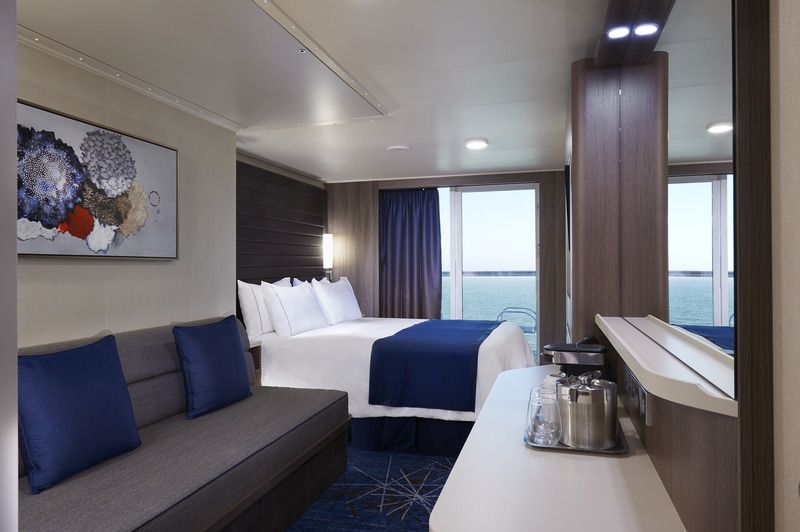 While the physical size of the Club Balcony Suites will naturally remain the same – the big difference comes in the experience that guests will have in this new class of cabin. Guests in a Club Balcony Suite will receive the following new amenities:
Pre-booking of specialty restaurants and entertainment 125 days prior to boarding. Think about getting that reservation at Cagney's Steakhouse followed by a theater show on the exact day and time you desire.
Food & Beverage amenities delivered free of charge two times per sailing. Perhaps chocolate covered strawberries or a plate of canapes.
A free laundry bag or pressing service once per sailing.
One complimentary bottle of sparkling wine delivered to your Club Balcony Suite.
Coffee and tea setup in your suite on request.
All Club Balcony Suites are larger than standard balcony staterooms (up to 285 sq. ft) and suitable for 4 guests. As the name suggest every Club Balcony Suites has a beautiful balcony where you can sit and gaze out upon incredible ocean views. In addition, all Club Balcony Suites include a seating area.
Other advantages of a Club Balcony Suite over a standard balcony depends on which ship you are sailing but may include a larger bathroom with twin sinks or a larger shower – always appreciated by cruisers!
Exclusive: Free at Sea Savings on Norwegian Cruise Line!
Plus, with current Norwegian Cruise Line Free at Sea promotions you can score an amazing deal on a future cruise in these premium accommodations.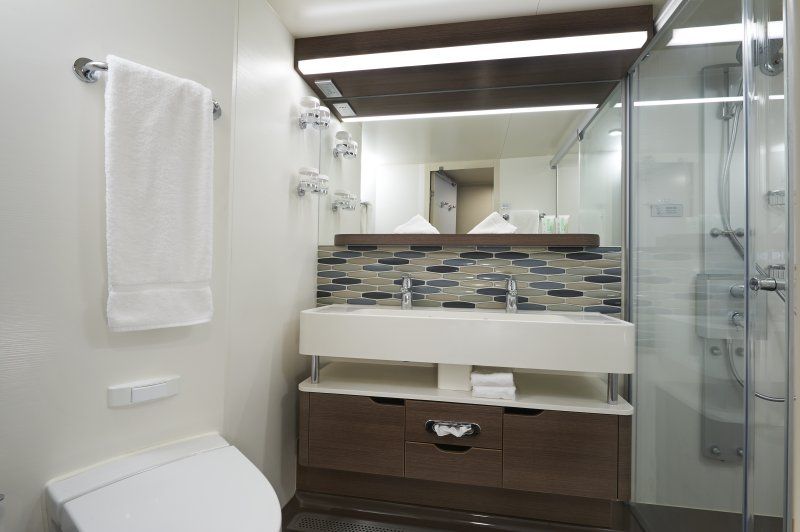 Related Post: Norwegian Bliss Mini Suite Review
The best news of all? If you have already booked a mini suite for sailing between September and November 2020, you will receive all the amenities of a Club Balcony Suite at no additional cost.
Now that is something to look forward to!
Comments
Have you stayed in a mini-suite during a prior cruise? What do you think of the new amenities for Norwegian Cruise Line Club Balcony Suites? Would you opt to book one of these new staterooms because of the added perks?