EXPLORA JOURNEYS CELEBRATES NAMING CEREMONY OF EXPLORA I IN NEW YORK CITY
First of six luxury ships officially named by renowned marine biologist and oceanographer Dr Sylvia Earle in Manhattan
Explora Journeys, the luxury travel brand of MSC Group, celebrates the naming ceremony of EXPLORA I in New York City.
EXPLORA I's Godmother Dr Sylvia Earle, the renowned marine biologist and oceanographer, performed the maritime tradition of cutting a ribbon to break a bottle of champagne on the ship's bow to officially name the ship and bring good luck, at the Manhattan Cruise Terminal.   
Distinguished guests from around the world, international journalists, key travel partners of Explora Journeys, and senior representatives from MSC Group attended the event. They enjoyed a gala dinner following the ceremonial launch and an evening of vibrant celebrations.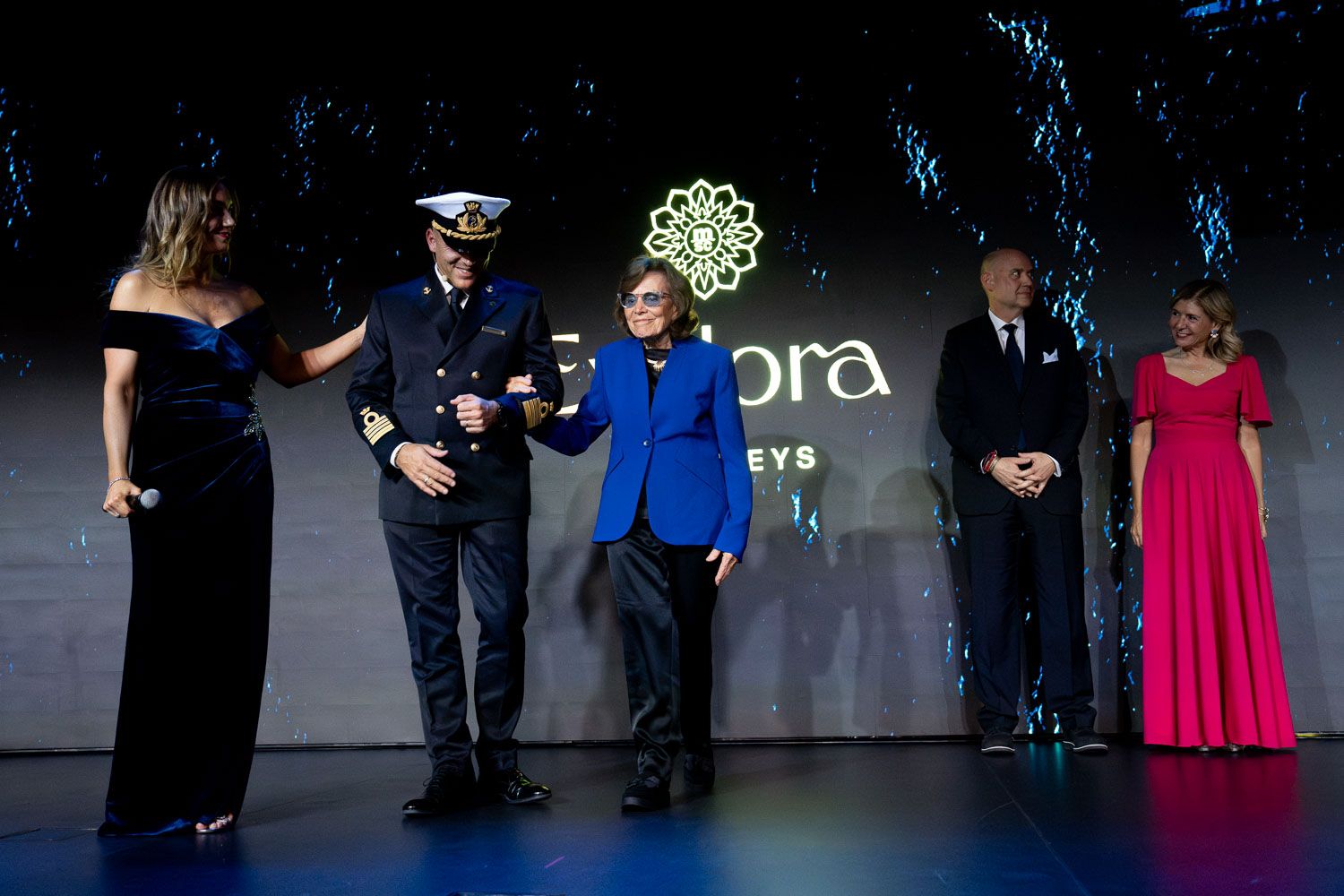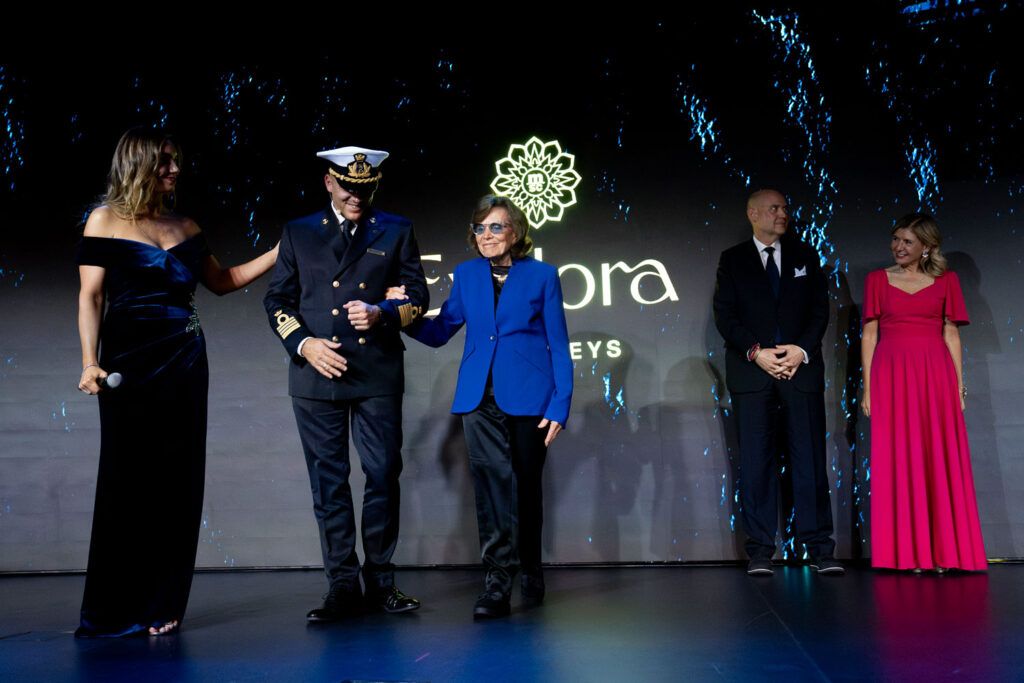 Pierfrancesco Vago, Executive Chairman, Cruise Division, MSC Group, said, "In the world of luxury travel, EXPLORA I is a game-changer. We are offering journeys that redefine the very essence of luxurious ocean travel. We are looking to attract a wider group of discerning travelers who have experienced the finest luxury land-based resorts but seek more value, more authenticity, and a deeper connection to the world. Explora Journeys is the answer by giving you a way to discover off the beaten track destinations by sea, all whilst enjoying some of the best real estate in the world. With a further five ships joining the fleet in the next five years, we are committed to delivering the same unique experience on board, wherever you are in the world."
Michael Ungerer, CEO, Explora Journeys, added, "Today's event is a significant milestone for Explora Journeys as our first ship EXPLORA I brings to life our vision to reshape luxury travel. . We are proud to introduce a new era of discovery and luxurious travel and to showcase our first ship in the vibrant city of New York."
Dr Sylvia Earle, Founder and Chairman, Mission Blue, said"I am honored to be the Godmother for EXPLORA I and look forward to a meaningful relationship between Mission Blue, Explora Journeys and the MSC Foundation towards making a very positive contribution to protect and restore the world's seas and oceans."
More on Explora I
EXPLORA I, the first of six luxury ships constructed by Italian shipbuilder Fincantieri, began sailing in July. The ship sailed a series of journeys in Northern Europe before crossing the Atlantic to New York. These journeys included visits to Iceland, Greenland, and Canada.
The ship has 461 oceanfront suites, penthouses, and residences. There are six restaurants, 12 indoor and outdoor bars and lounges, four swimming pools, and extensive outdoor decks. There's also nearly 1,000 square meters of wellness and fitness facilities.
The luxury ship will spend the autumn in North America and the winter in the Caribbean. In the spring, EXPLORA I will sail the U.S West Coast and Hawaii. She will then return to Europe in Summer 2024. Here, the ship will offer a series of sailings in the Mediterranean Sea with many itineraries including lesser-travelled ports.
EXPLORA II will enter service in summer 2024. It will sail until April 2025 in the Mediterranean Sea and the Middle East. EXPLORA III and EXPLORA IV will both use liquefied natural gas and enter service in 2026 and 2027 respectively. EXPLORA V and EXPLORA VI will enter service in 2027 and 2028 respectively. These ships will pursue the use of liquid hydrogen with fuel cells for their hotel operations while docked in ports.
SOURCE Explora Journeys
Comments
Are you happy to hear that Explora Journeys celebrates the naming of Explora I? Do you have plans to sail on this new luxury brand from MSC Group? Drop us an anchor below to share your thoughts on Explora Journeys.
Stay up to date with the latest cruise news and travel updates!