Everything You Need to Know about Horseshoe Bay Beach Bermuda
Horseshoe Bay Beach Bermuda, located in the Southampton parish, is part of a network of beaches that run along the southern shore of Bermuda. Ranked as one of the top 20 beaches by Conde Nast Traveler, Horseshoe Bay Beach Bermuda is known for its soft, pink-hued sand and crystal clear water. Being one of the most popular beaches on the island, it can get busy during peak season; if Horseshoe Bay Beach Bermuda is too busy for your liking, you can always walk along the trail further east to reach other popular beaches like Jobson's Cove and Warwick Long Bay, which is great for snorkeling.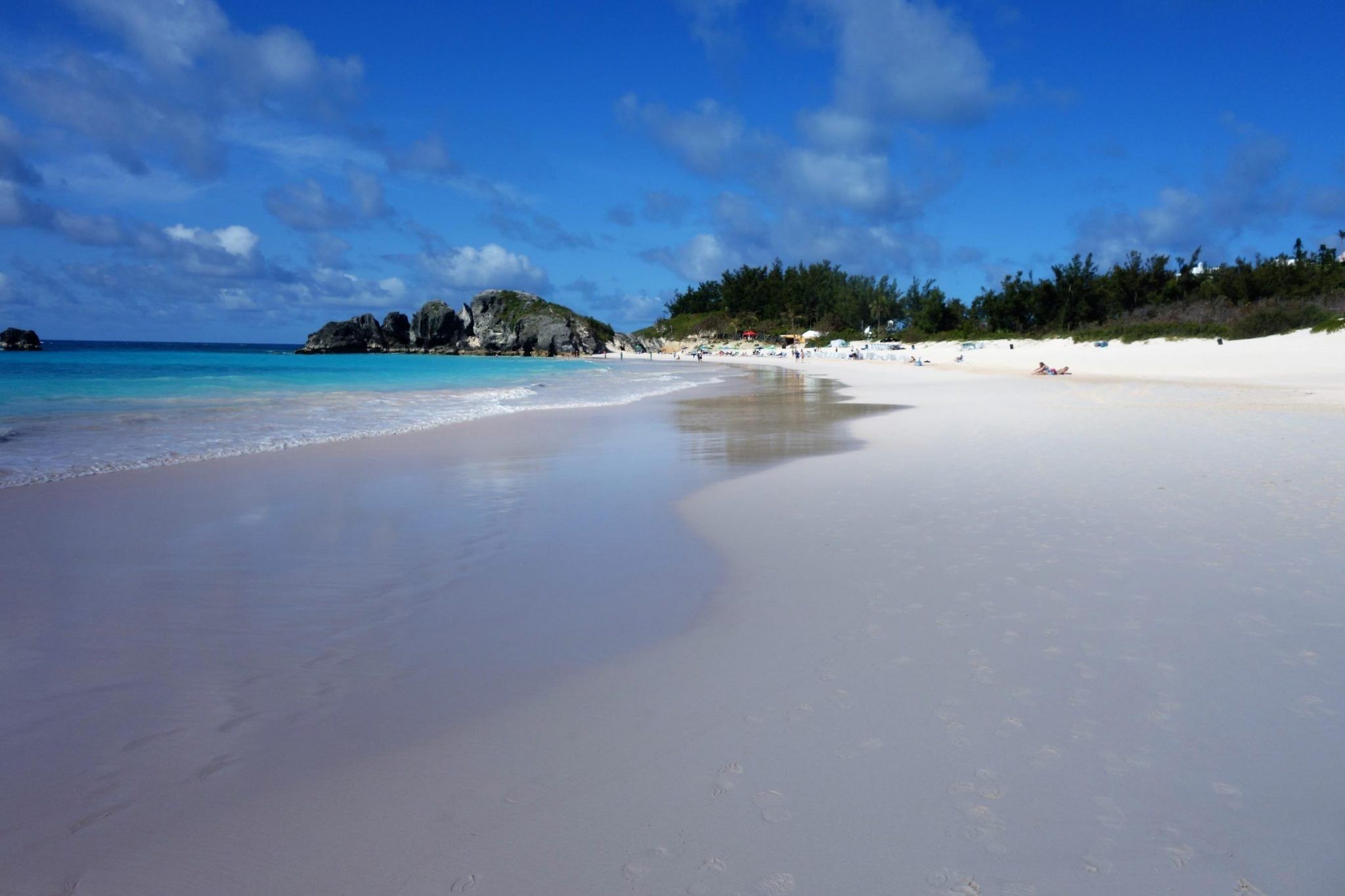 Horseshoe Bay Beach Bermuda offers a long stretch of sandy beach as well as a small sheltered cove that are separated by a large rock formation. This sheltered cove is great for families and small children. The adventurous also might want to climb the large rock formation for a great vantage point of the entire beach.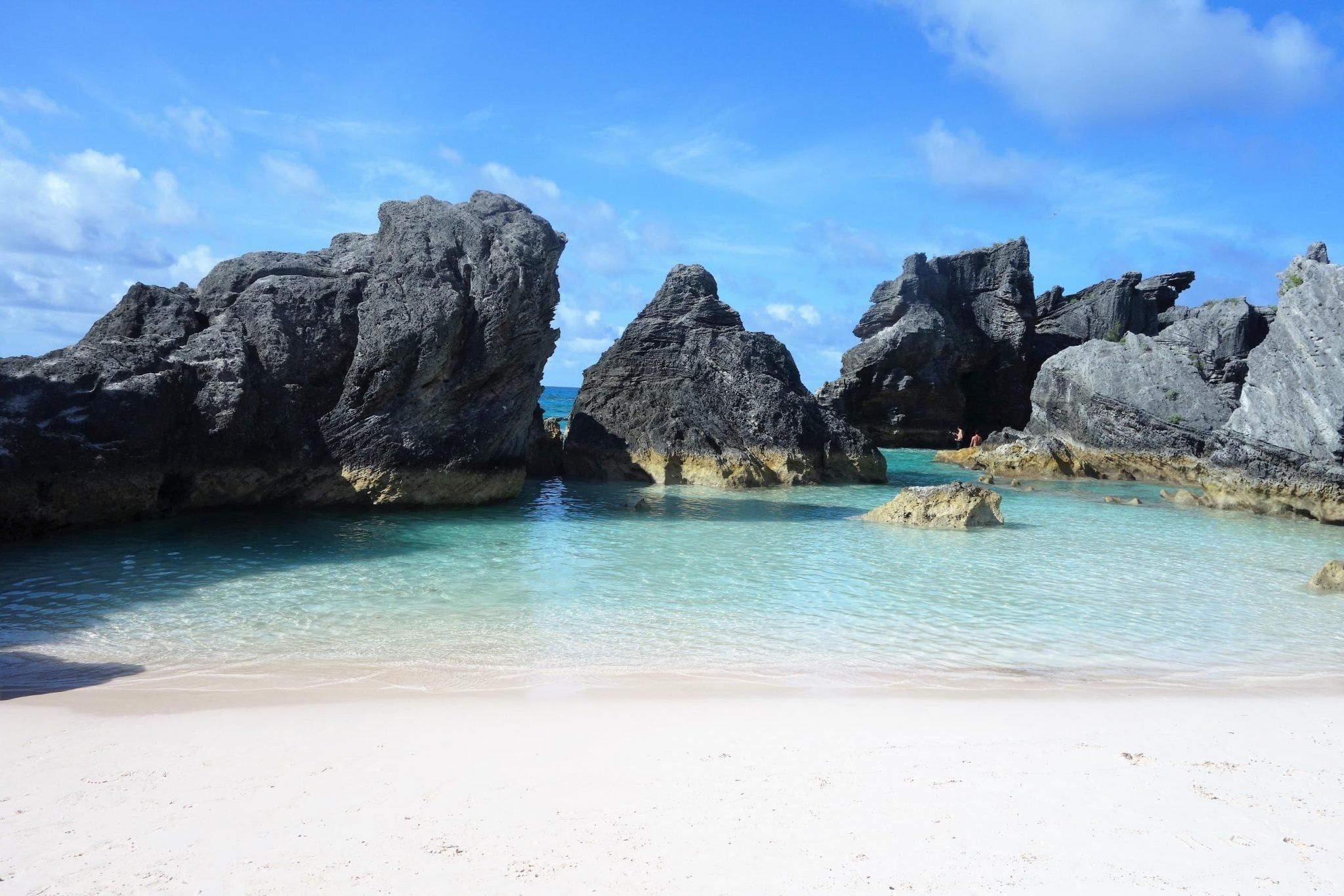 Horseshoe Bay Beach Bermuda in the process of renovations and is expected to offer beach music, more local and authentic cuisine, and other water sport rentals within the next year.
How to Get to Horseshoe Bay Beach Bermuda
From the Royal Naval Dockyard, there are a few different transportation options to Horseshoe Bay Beach Bermuda. The cheapest option is bus #7, which is included in the $19 transportation day pass in addition to the ferries. You can also purchase tokens for $4.50 each way. But, there are a few drawbacks to this mode of transportation. Buses only run every 30 minutes, you get dropped off at the top of South Shore Road and must walk down a rather steep hill to the beach, and the buses are not wheelchair accessible. You can also take a mini-bus from the Dockyard to Horseshoe Bay Beach Bermuda for $7 one way, but a minimum number of passengers are required before the mini-bus will depart.
The most flexible option is a taxi. A taxi from the Dockyard to Horseshoe Bay Beach will cost approximately $32 for 1-4 people but can be customized. We chose this option as we wanted to see the Somerset Bridge and Gibb's Lighthouse along the way to the beach (Of course, the meter does keep running during these stops.).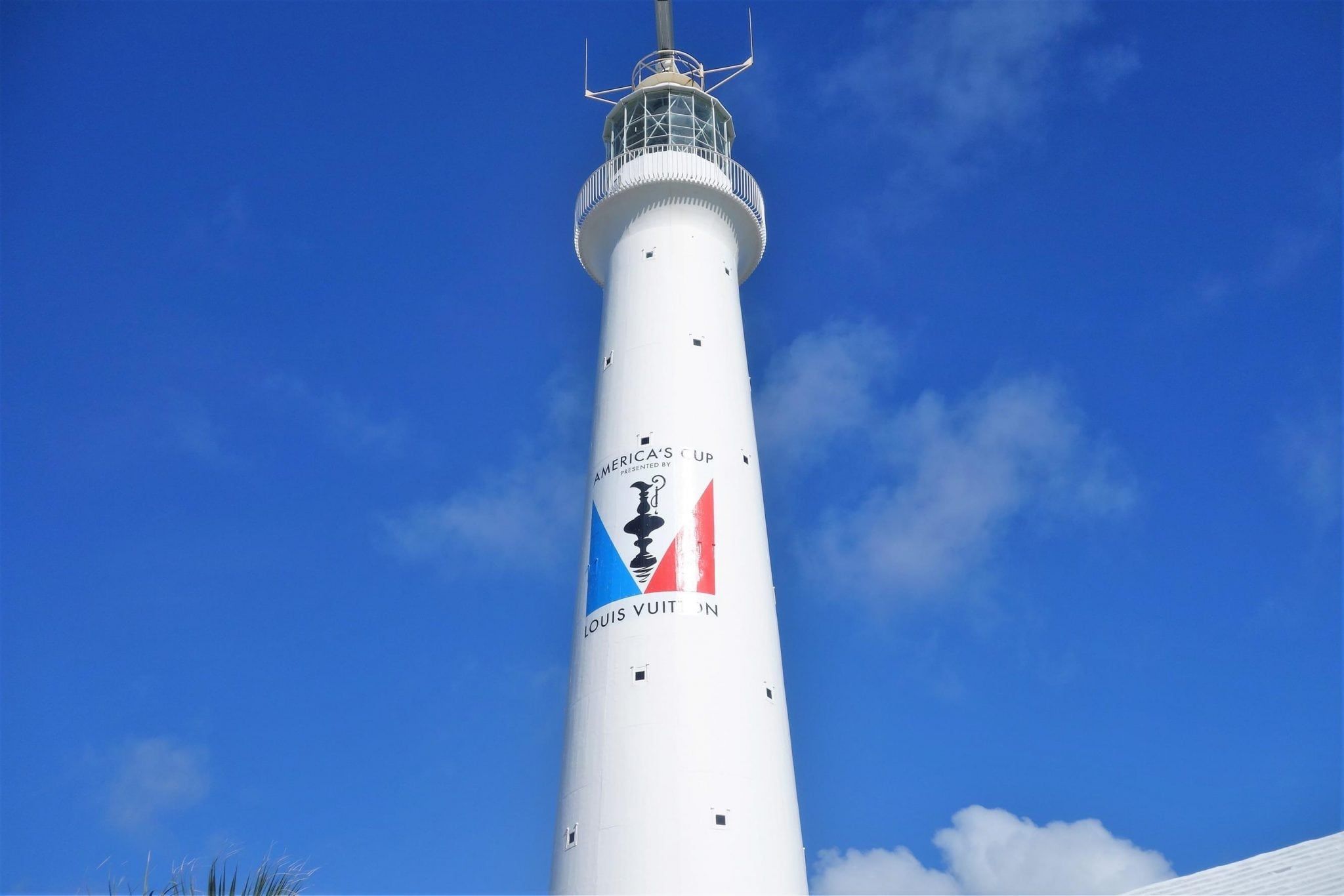 What's Available at Horseshoe Bay Beach Bermuda
At Horseshoe Bay Beach Bermuda, there is a restaurant and bar with a small patio including tables and umbrellas. There are also changing facilities and restrooms conveniently located right near the beach. Rentals include a lounger for $10, umbrella for $10, or 2 loungers and an umbrella for $25. However, we have heard more recent reports that prices have gone up to $15 dollars each for a chair and umbrella, or $40 for a set. Unfortunately, there is no WiFi available at this time. Another perk of Horseshoe Bay Beach Bermuda is that it is one of only a few beaches that have lifeguards on duty during peak season.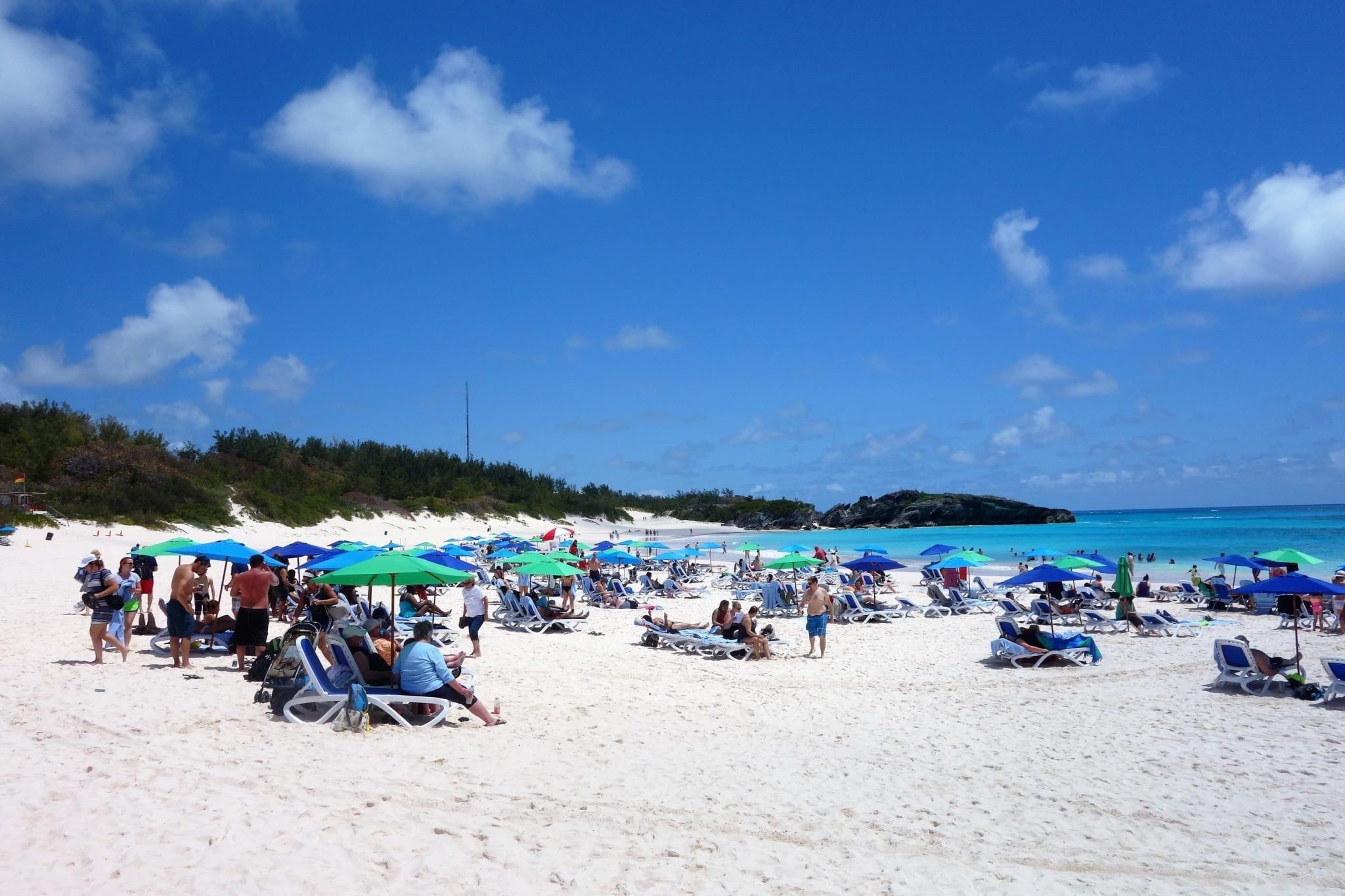 Food and Drinks at Horseshoe Bay Beach Bermuda
There is a restaurant and bar located on the premises with a small patio area if you want to escape the sun for a midday snack or drink. These facilities are open 10 am to 5pm. Beers can be purchased for $7 each or 5 for $30 and a Rum Swizzle, the island's signature drink, for $7. Package deals are available including 2 chairs, an umbrella, and a bucket of beer for $50.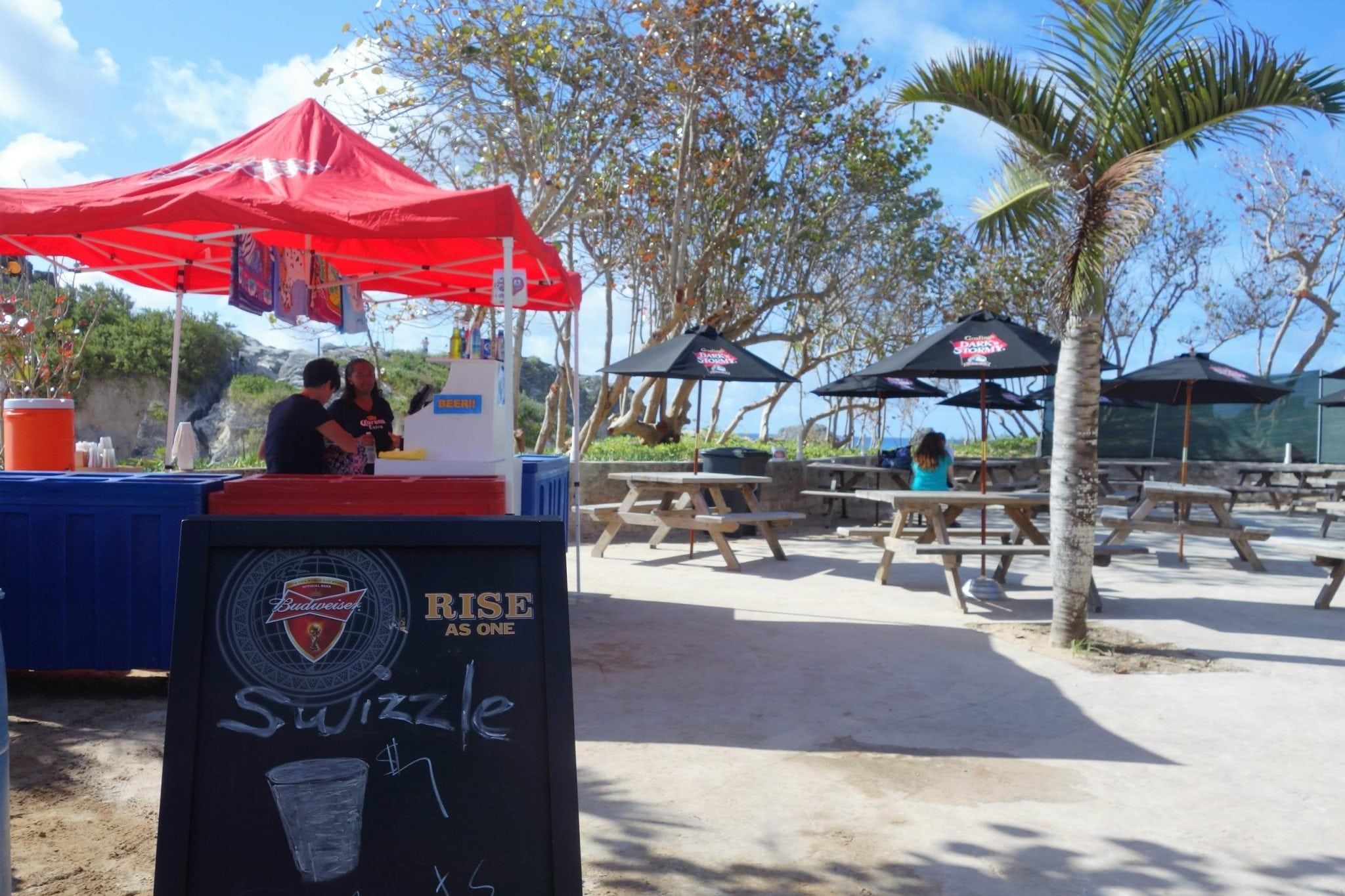 The restaurant offers your typical fast food fare including hamburgers, hot dogs, other sandwiches, fries, fountain drinks, ice cream, and coffee or tea. Plans for increased food offerings are expected over the course of the next year.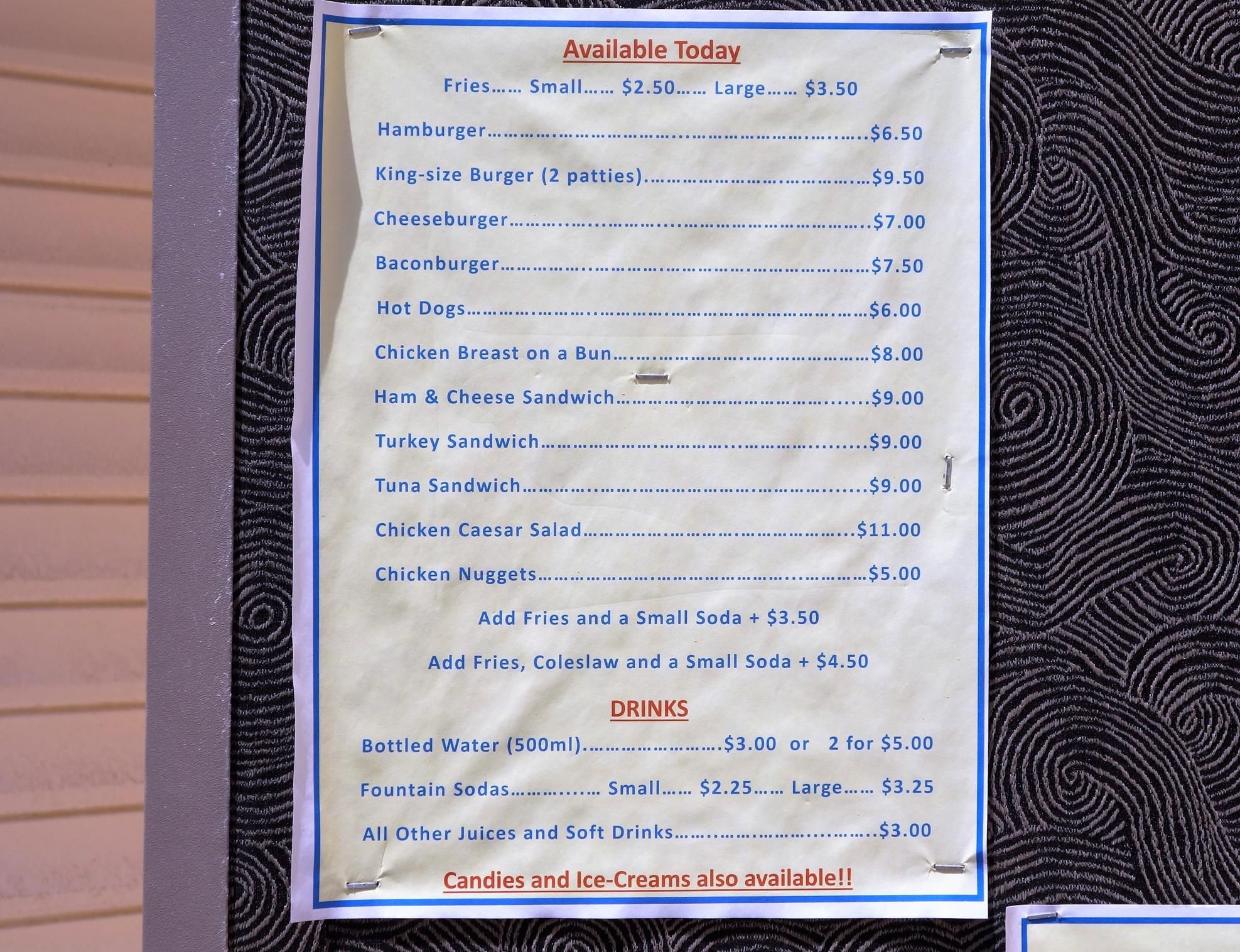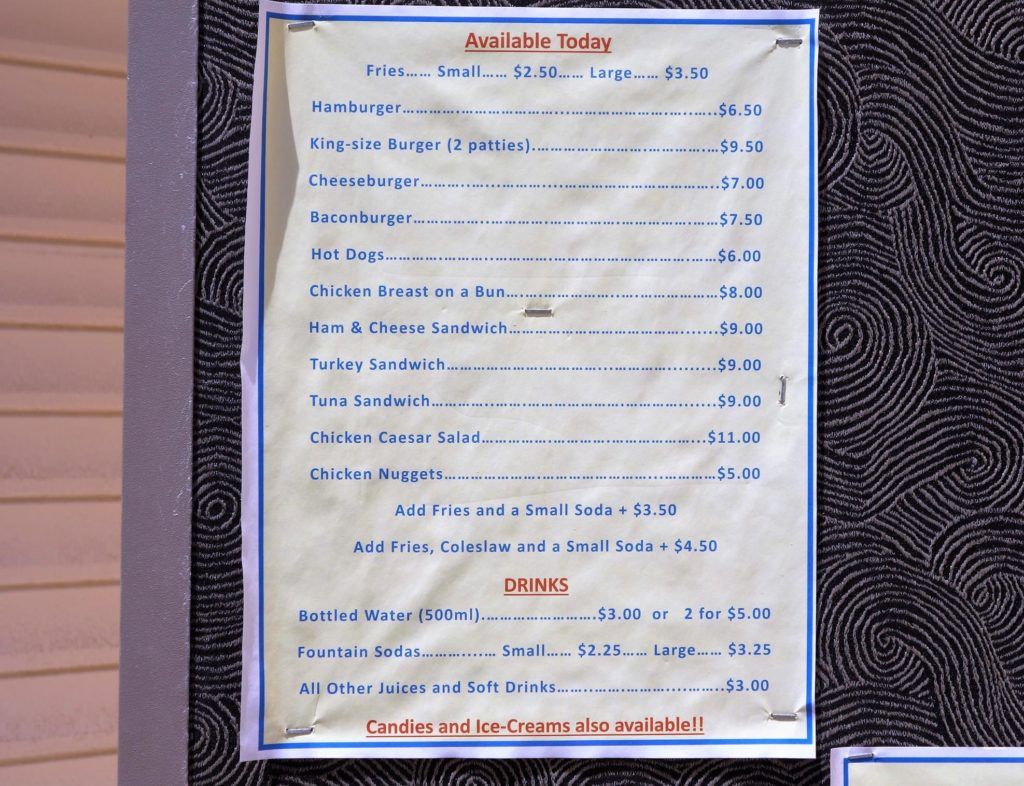 Summary
We spent approximately 3 hours at Horseshoe Bay Beach Bermuda during our visit onboard Royal Caribbean's Anthem of the Seas. Given that we visited in early May, the beginning of the cruise season, the beach was relatively quiet. It did get busier as the day progressed, but there was still plenty of sand and sun for everyone to enjoy.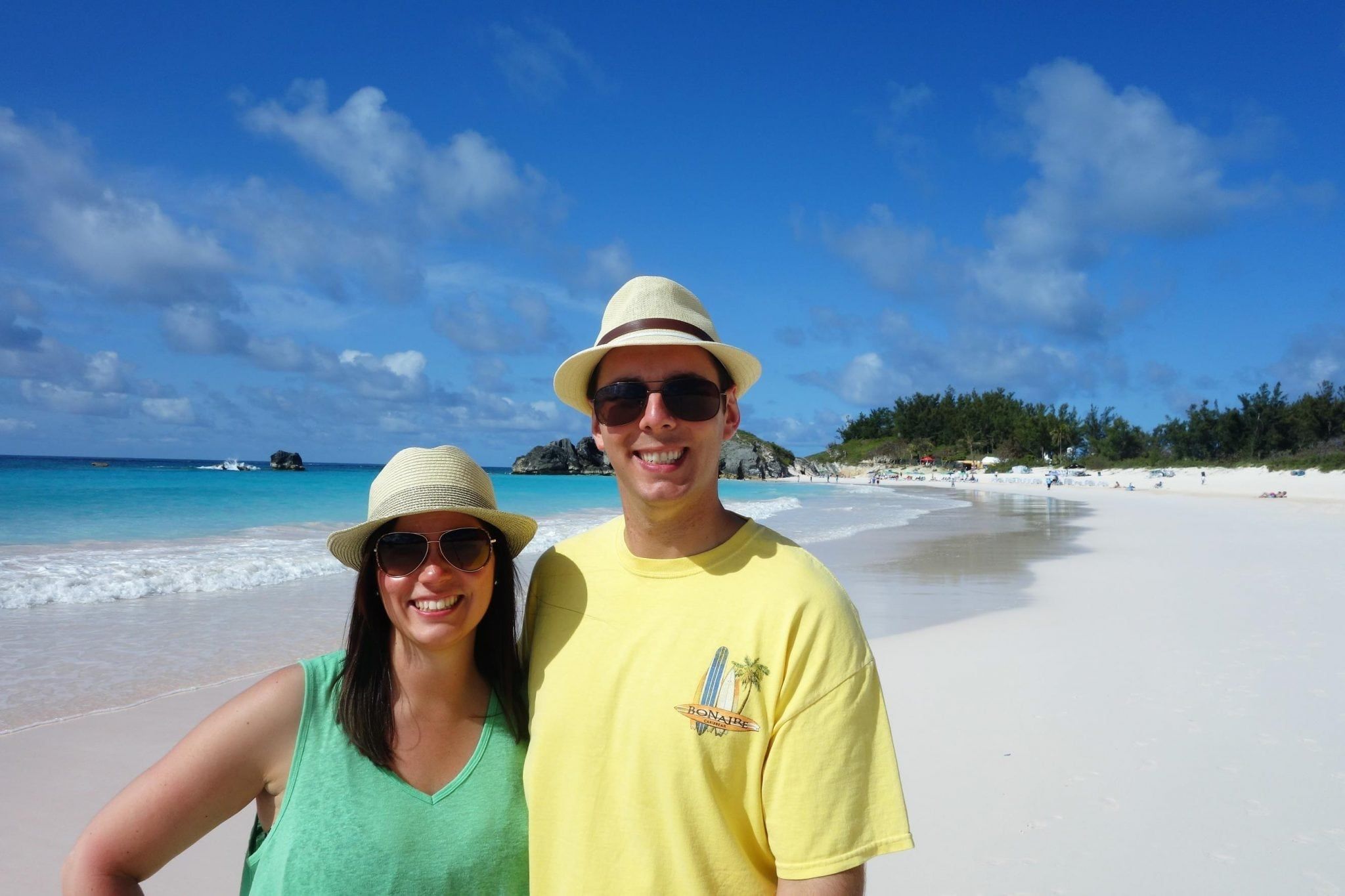 The beach was very clean with soft sand and a gentle pink hue. The water was clear and refreshing though a tad bit chilly. Overall, we would rank Horseshoe Bay Beach Bermuda as one of our top beaches and would definitely visit again on a future trip to Bermuda.
Comments
Have you visited Horseshoe Bay Beach Bermuda? What is your favorite beach to visit on a Bermuda cruise? Drop us an anchor below to help fellow cruisers plan the perfect beach day in Bermuda.