Currently MSC Cruises' largest ship (along with her sister, MSC Preziosa), the MSC Divina is the first ship from the cruise line that sails exclusively in the Caribbean. From her home-port in Miami, FL, the ship regularly sails 7 night Eastern and Western Caribbean itineraries. If you are contemplating this European cruise line, we have 10 tantalizing reasons to give the ship a chance. Without further ado, here are our 10 Reasons to Take an MSC Divina cruise.
Top 10 Reasons to Take an MSC Divina Cruise
Top 10 Reasons to Take an MSC Divina Cruise
Bargain Cruise Fares
We are all a little budget conscience sometimes, so if you are looking to stretch your cruise dollar, the MSC Divina provides some great value. With interior cabins starting at $399 or package deals that include all you can drink, onboard wi-fi, and a shore excursion per guest starting at $798, a cruise on this ship may seem like a no-brainier. Plus, kids 12 years old and under sail free on select sailings! The great deal they were running is what got us thinking about squeezing in another cruise this year. After looking at all the ship has to offer, and the price, you too might be jumping to take an MSC Divina cruise.
Elegant Decor and Styling
After sailing on many cruise brands and ships, you realize that not all cruise ships are created equal. Despite the cheap cruise fares, MSC Divina has no shortage of style and class. This ship's public venues exude elegance in all aspects of the decor and styling- from the Swarovski crystal staircase, to the infinity pool, to the Italian charm of the Piazza, you will almost forget that you are on a cruise ship. The subdued sophistication is definitely another reason to take an MSC Divina cruise.
Inside the Piazza on MSC Divina
High Speed Thrills
You might be surprised to learn that MSC Divina has two of the most thrilling experiences at sea for all the adrenaline junkies. The F1 Simulator puts you in the driver's seat for a six minute race at up to 200 MPH. Twist and turn as you navigate the course- trust us, it is more difficult than you expect. Next door, you can get lost on a runaway train or fly through outer space in the 4D theater. Grab a seat and experience one of 6 different attractions in this motion odyssey movie. Both have a cover charge, but they are well worth the costs and are one of our top reasons to take a cruise on MSC Divina.
DB Feeling the Need for Speed on the F1 Simulator
Variety of Bars and Lounges
Offering 16 unique bars and lounges, there is a watering hole that is perfect for you onboard MSC Divina. From the extensive wine list and wine making events at La Cantina di Bacco, to the upbeat Sports Bar, or the specialty martini menu in La Luna, you will always find a place to have a cocktail that suits your mood. Most venues are open until 1am, with the Casino and Galaxy Nightclub open even later. Many venues feature live music with a variety of musical styles from pop, to jazz, to piano classics, giving you even more great reasons to take an MSC Divina cruise.
Bar at Galaxy Night Club on Deck 16
Service with a Smile
From the bar staff, to the buffet, and Guest Services, most crew members were cordial and eager to serve, even when it was crowded and busy. This is not always true on other ships, so we were more than pleased with the level of service on MSC Divina. The amount of waitstaff seemed adequate, offering that pampered touch even when a venue was busy. Therefore, the service with a smile is another one of our reasons to take an MSC Divina cruise.
Friendly Staff on MSC Divina
PIZZA!
Being an Italian ship, of course you expect great pizza. Luckily, the ship delivers. In the buffet, the chefs keep pace at baking the fresh pies as fast as we hungry cruisers devour the cheesy slices. If you are daring, you can even sample the breakfast pizza! The specialty pizza from Eataly, served in La Cantina di Bacco on Deck 7, is definitely worth a try as well. With a glass of wine, these pizzas make for a great pre-show snack or light meal. Arguably the best pizza on a cruise ship, this has to be another reason to take an MSC Divina cruise.
Pizza Station in the Buffet on MSC Divina
Relaxed Vibe
Sure, you can try out the water slide or experience the excitement in the 4D theater, but you can also just relax at the tranquil Garden Pool or get some private sun time at the Solarium (for a small up charge). You will find the ship's atmosphere to be more relaxed- no crazy pool games or over the top entertainment (although, they do have a version of the Quest). At night, there are no loud parades or other surprises, so you can just mingle at one of the many bars and lounges or find your own little cozy corner to take it all in.

Entertainment
Cruise ship entertainment has come a long way in the 10+ years we have been sailing, with Broadway shows and brand partnerships on many newer cruise ships.  However, MSC still offers solid entertainment in the main theater with production shows for all ages. Given the eclectic makeup of cruisers on MSC Divina, most entertainment is focused on musical dance productions. On our cruise, Star Walker, the Michael Jackson tribute, was a big hit. Other cruisers also rave about Wonderland, an Alice in Wonderland inspired dance and song spectacular. Without all the frills, entertainment was still top notch and just another great reason to take an MSC Divina cruise.
Michael Jackson Tribute Show
A Taste of Italy in the Caribbean
When you take an MSC Divina cruise, you can experience a taste of Italy right here in the Caribbean. From the partnership with Eataly, you can dine in the authentic steakhouse, plus take home some genuine Italian ingredients from the onboard pantry. You can grab a drink at the Garden Bar featuring Disaronno cocktails or get a few scoops of Venchi gelato which is made fresh each day of the cruise. With delicious and rich Italian coffee and other Italian treats, like Nutella, the offerings on this ship are unlike any other mainstream ship sailing the Caribbean.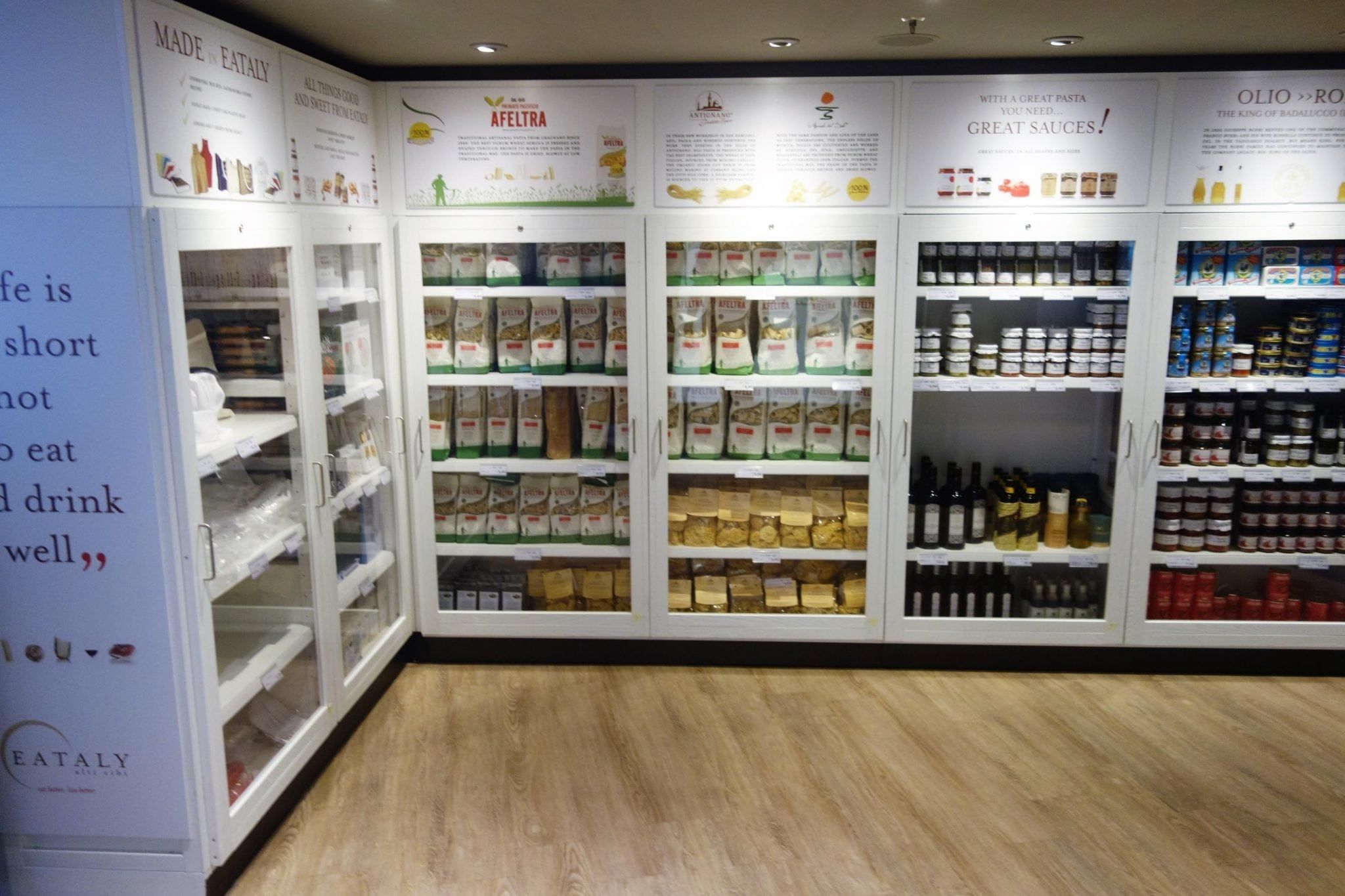 MSC Yacht Club
For those with the means, the exclusive MSC Yacht club is your own private oasis onboard the ship. Complete with a private pool and whirlpool, sun deck, private restaurant, and exclusive lounge, everything you need is at your finger tips. Get a private entrance to the Spa, along with special shore excursions and shopping opportunities. You will receive a level of service and attention found nowhere else on the ship, not to mention you will have your own butler who can attend to your every need and even escort you around the ship to ensure you don't get lost!
Comments
What are your reasons to take an MSC Divina cruise? Have you sailed on this Italian inspired mega-ship? Drop us an anchor below to share your experiences with your fellow cruisers.
Disclaimer: We were guests onboard MSC Divina, but as always, all opinions in this post are our own.